We really love making things on toast, so please indulge us with yet another toasty food.  We discovered this recipe in the New York Times and thought it sounded great because it combines a bunch of things we love:  bread, sweet roasted red peppers, and ricotta cheese.  As a bonus, it's something you can make on your stovetop, which was a relief when we decided to cook this up on a day that the heat index reached over 100.  So this is a perfect warm weather recipe:  it uses some seasonal vegetables, there's no need to turn on your stove, and the ricotta is a nice, cool topping.
To make these, you'll need:
2 onions
5 red bell peppers
Garlic
Thyme
Vinegar
Ricotta cheese
Mint
Basil
A thick, sturdy loaf of bread
Start by slicing your onions as thinly as possible, then cook them in 1/4 cup of olive oil in a very large pan over medium heat.  Sprinkle them with salt and let them sauté for about 10 minutes – they should soften but not brown, so stir them around every so often.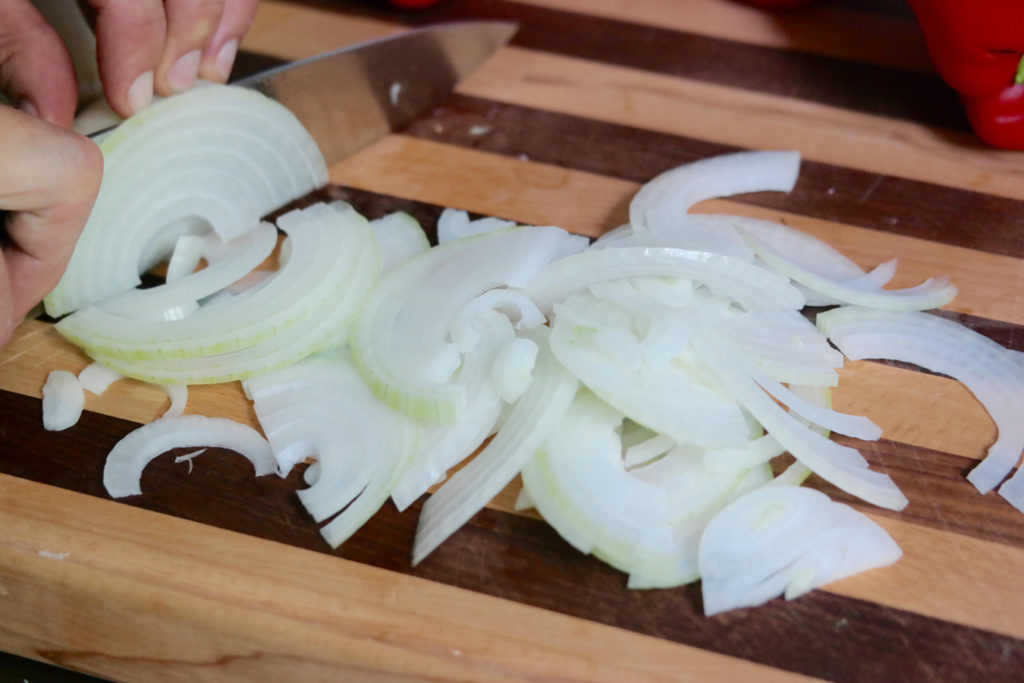 While the onions are on the stove, cut the seeds and stems out of the peppers and slice these thinly too.  Cut up 4 cloves of garlic as well.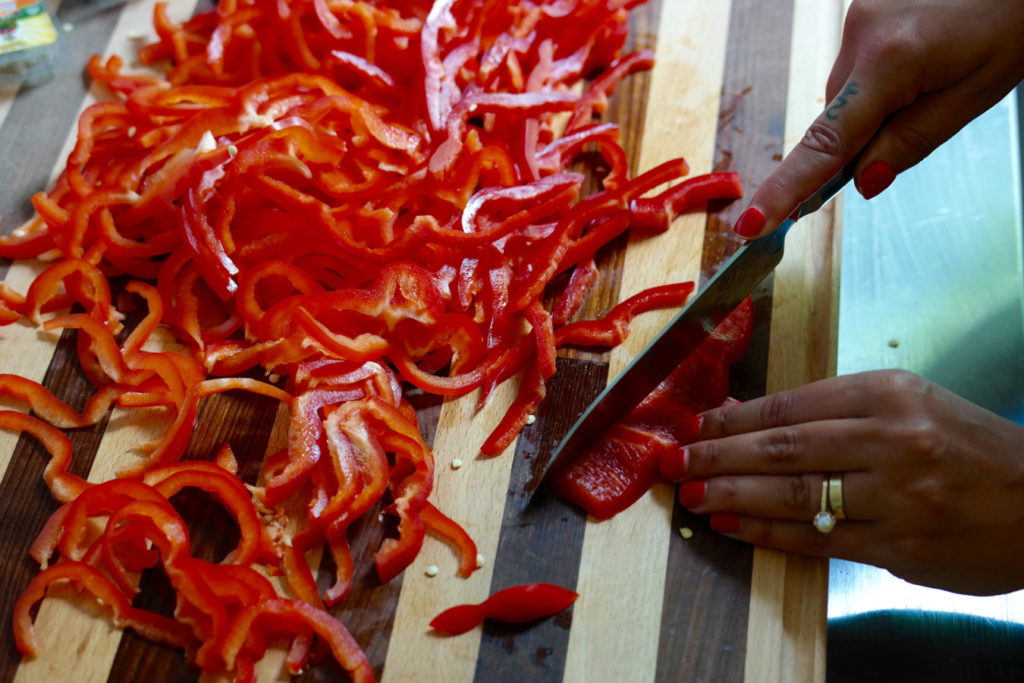 Add the peppers and garlic to the pan with the onions, along with more salt, and cook everything for another 2o minutes.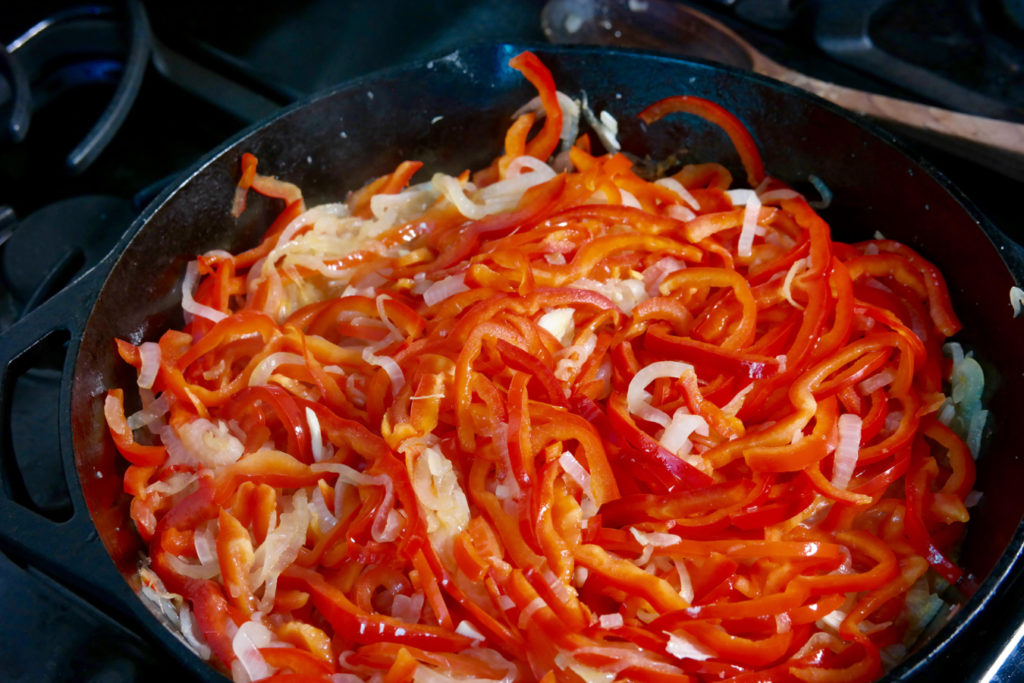 Keep a close eye on the pan so nothing burns, and let the veggies sauté until peppers have completely softened.  Then mix in 2 teaspoons of vinegar and a handful of thyme leaves and cook the vegetables for a minute more before removing the pan from the stove.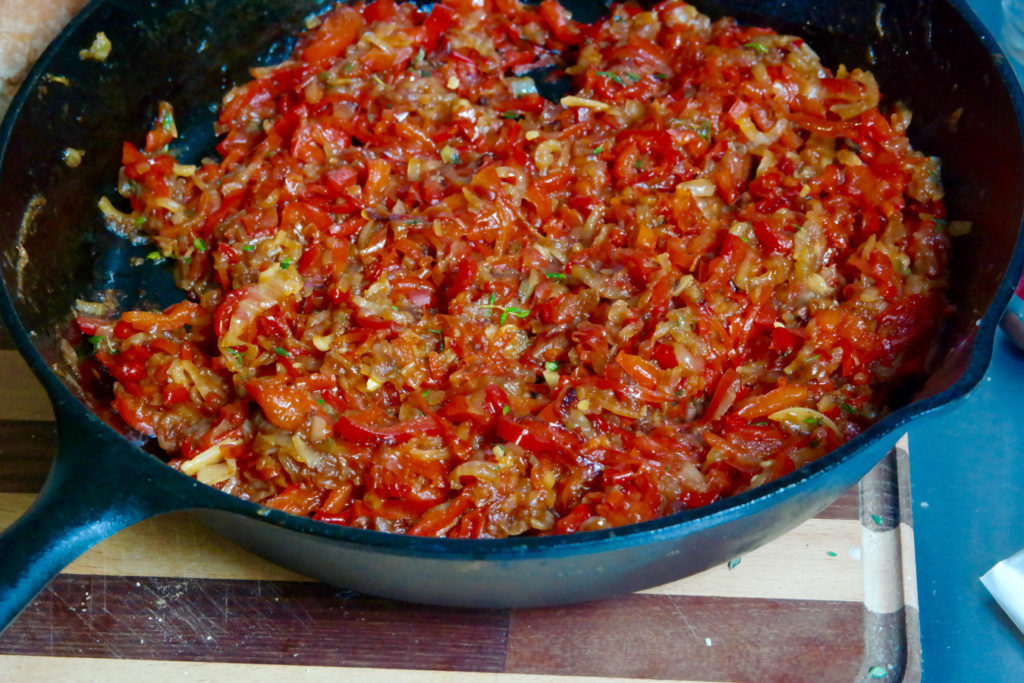 Take your loaf of bread and cut it into thick slices, then toast it.  We had picked up a round sourdough loaf, so we divided it into quarters and then sliced those up and placed them in our toaster.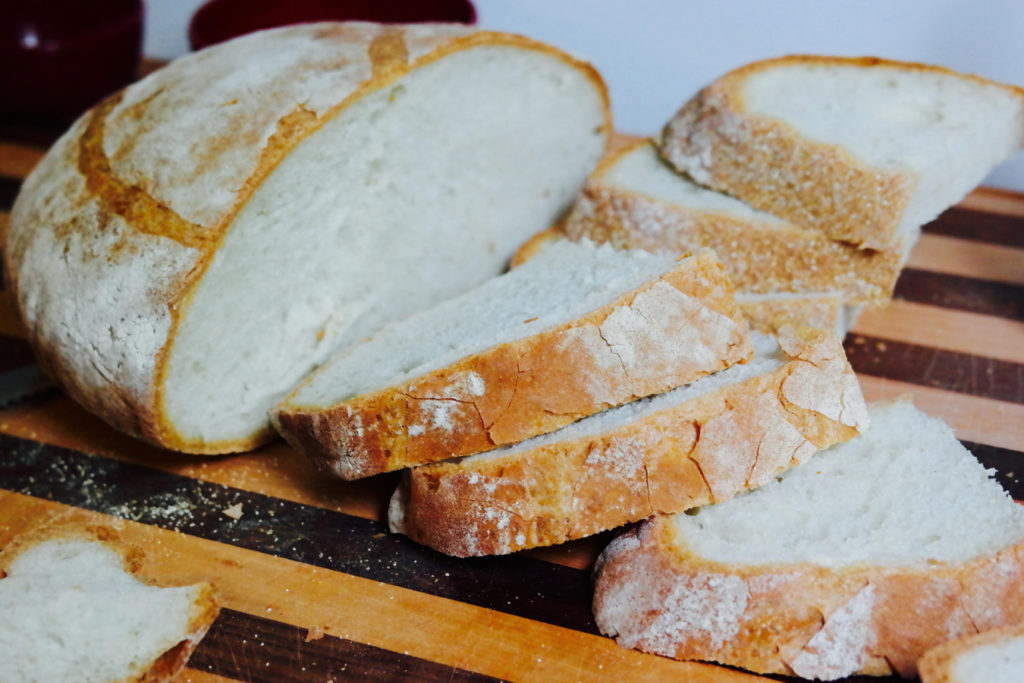 Use a knife or a spatula to spread a layer of peppers and onions onto each piece of toast …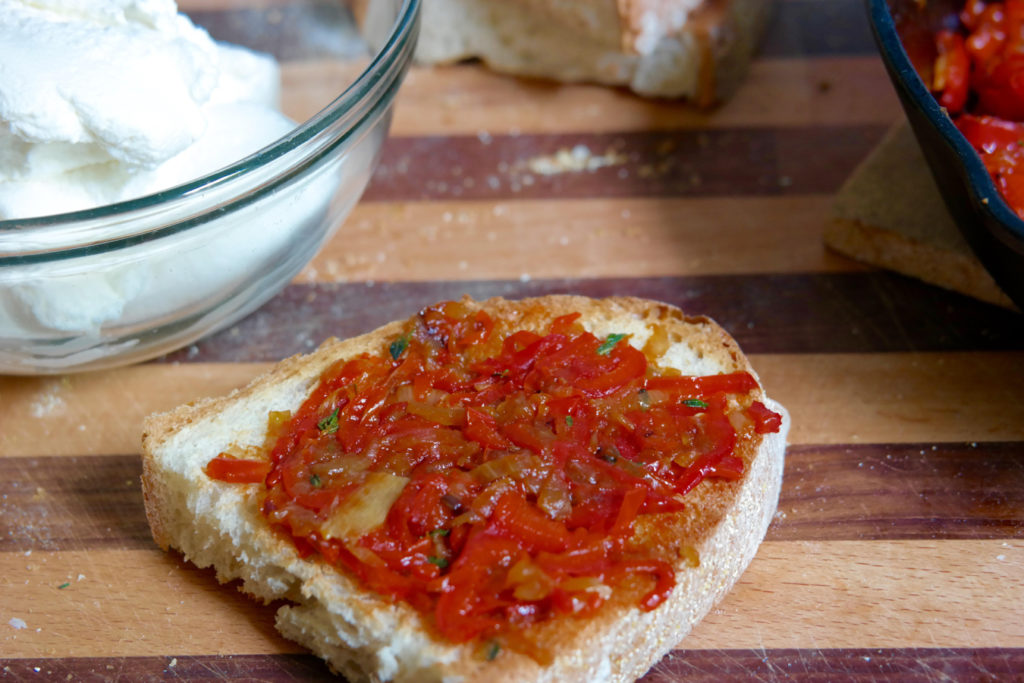 … then place a large spoonful of ricotta cheese on top, along with torn mint and basil leaves.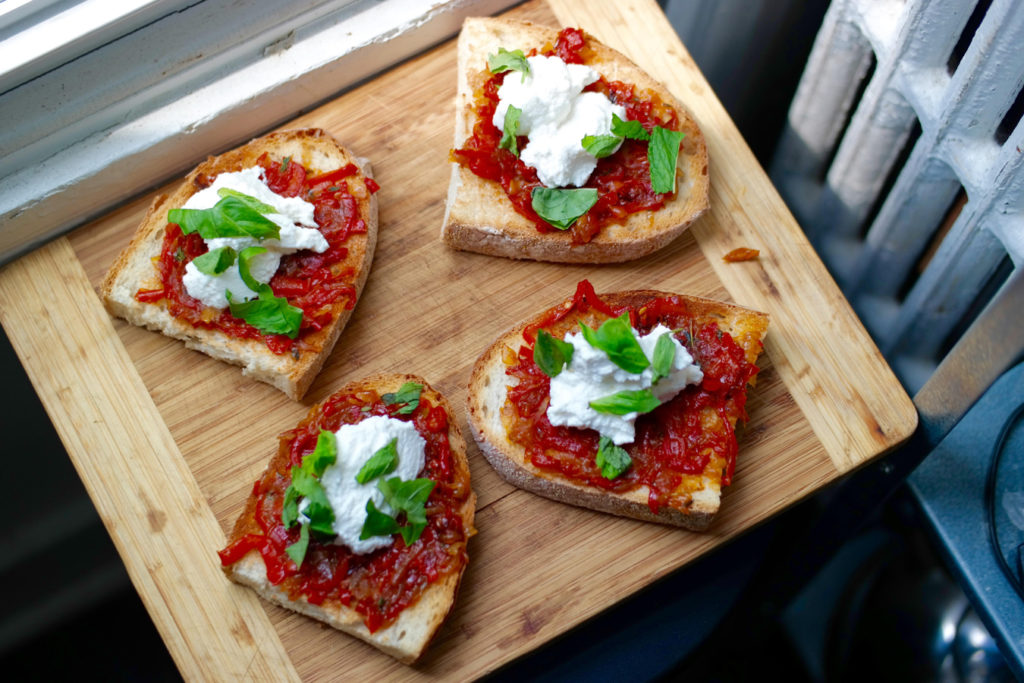 Don't those look delicious!  Sure, there's a lot of vegetable prep involved, but once your peppers and onions are all diced up it's only a matter of watching them over the stove and then assembling your toasts.  And the results are amazing:  the onions are nice and caramelized, the peppers are sweet and roasted, and the ricotta adds a creamy, smooth contrast to the veggies.  You can serve this as an appetizer, but we just ate it as a satisfying meal on a hot day.  Try it out and we're sure you'll enjoy more vegetarian food on toast.