Staten Island is sometimes a forgotten borough of New York:  it's small, it's much less urban than the rest of the city, and it's not always easy to get to.  But it also has its hidden treasures, including some immigrant neighborhoods that serve up really unique and tasty cuisine.  We recently got the chance to visit the island's Tompkinsville neighborhood on a food tour with New York Adventure Club, and we discovered that within one single block we could get food from four different cultures.  We'll show you here all the different kinds of things that we got to eat.
Our first stop was My Family Pizza, which is owned by members of the local Albanian community.  We didn't go there for pizza, though – we stopped for burek, an Albanian specialty that's very similar to Greek spanakopita:  it's made with spinach and feta cheese baked into phyllo dough.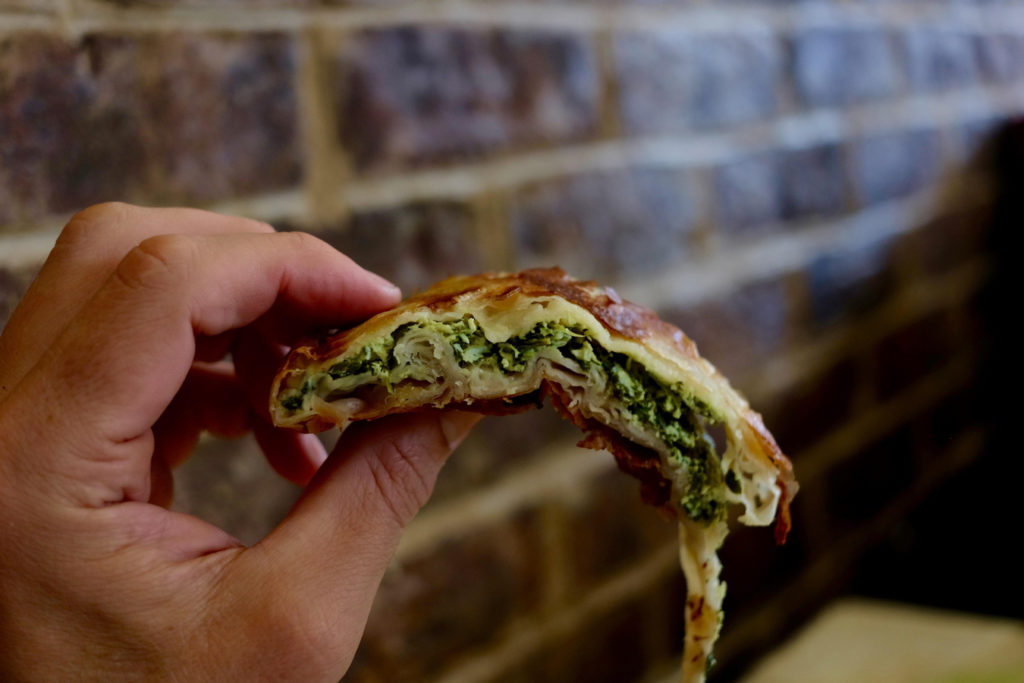 Then across the street from My Family Pizza is Ceylon Curry, a Sri Lankan restaurant where we had a variety of different dishes.  These included string hoppers (steamed rice noodles) with spicy curried lentils, a spicy toasted coconut salad, and coconut sauce over everything.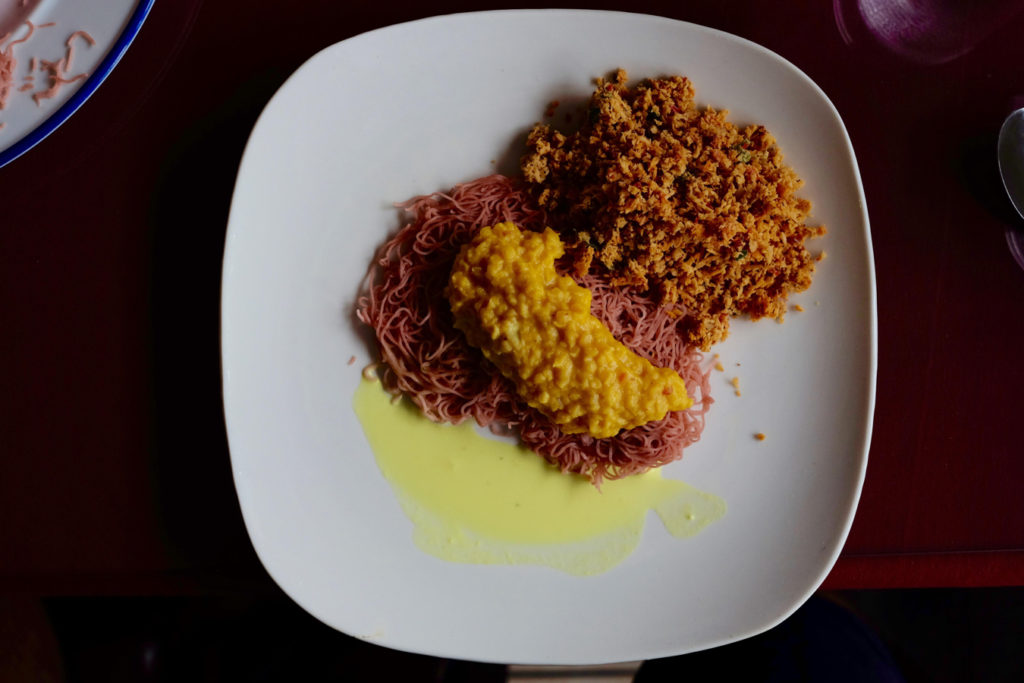 And also crocodile bread, which are sweet buns dipped in sugar.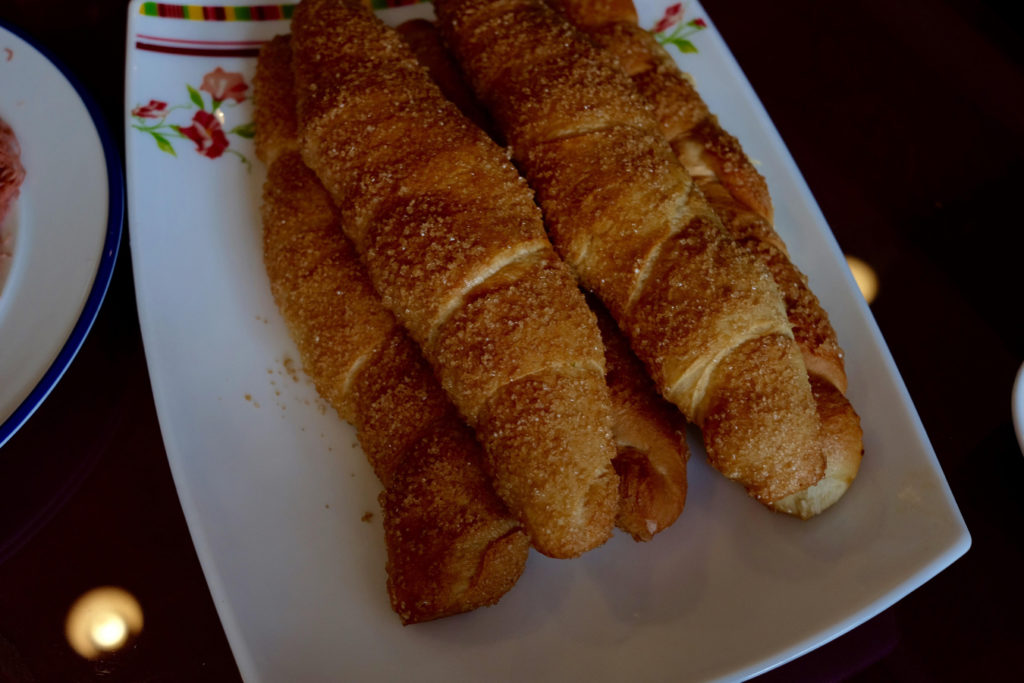 After that we stopped by Dosa Garden, which serves south Indian cuisine, most notably their namesake dosas.  A dosa is an enormous crepe typically served with some kind of stuffing and sauces on the side.  Ours came half filled with chicken and half plain, accompanied by a coconut chutney, a tomato chutney, and a vegetable curry.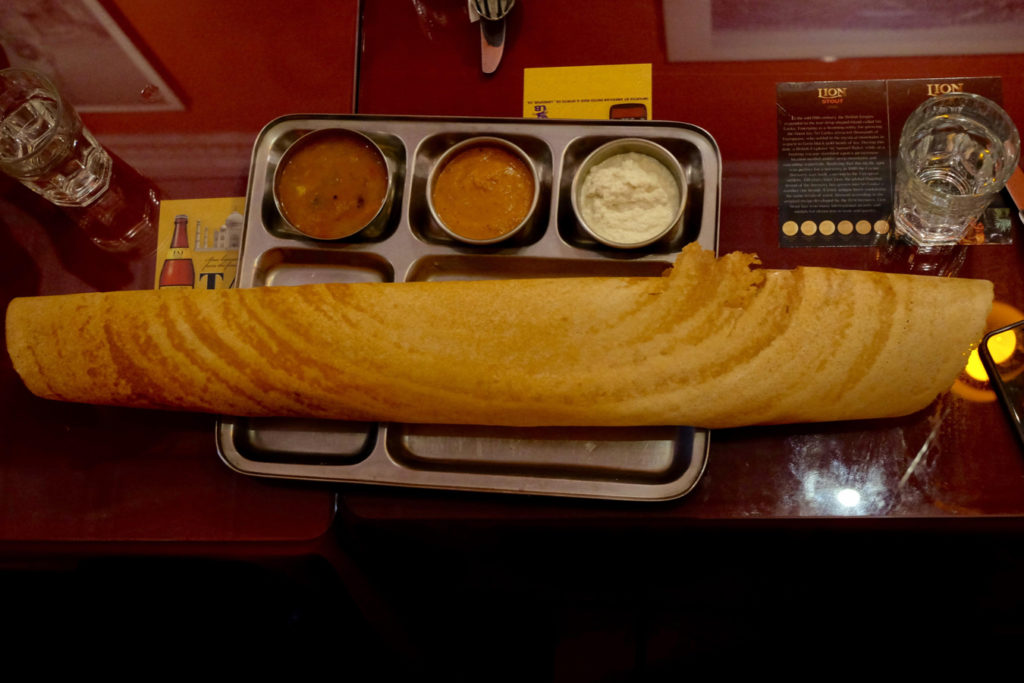 And finally, our last stop was around the corner at Morelos Deli, which looks like your typical New York bodega but has a tiny taco shop wedged in the back.  They made a vegetable and cheese taco for Miriam …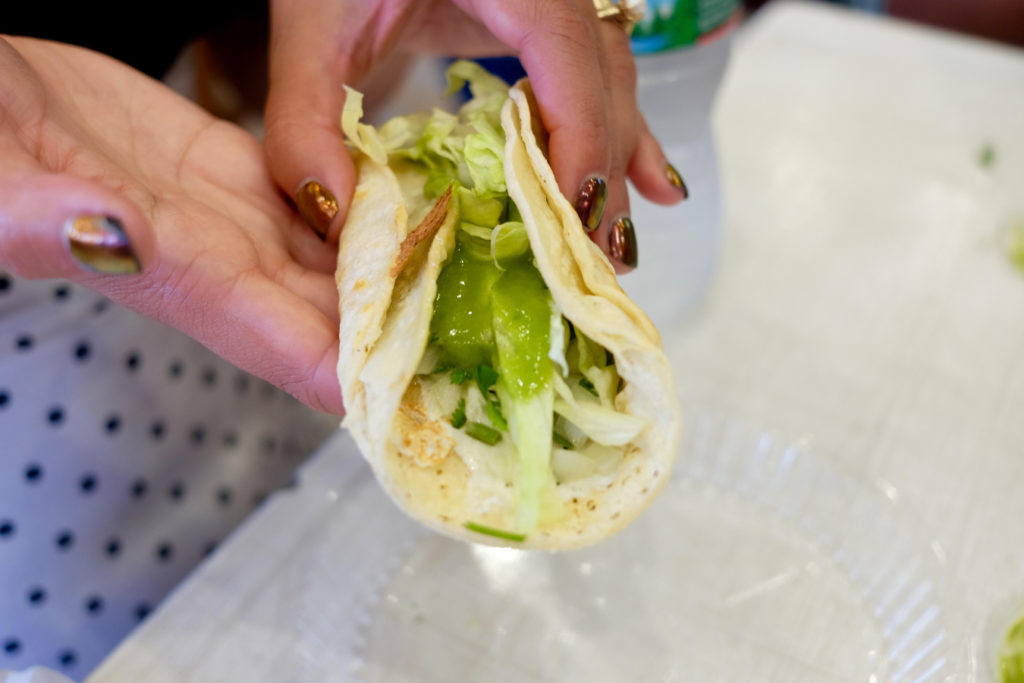 … while Cyril got adventurous and ordered the lengua taco (yes, those are chunks of cow tongue).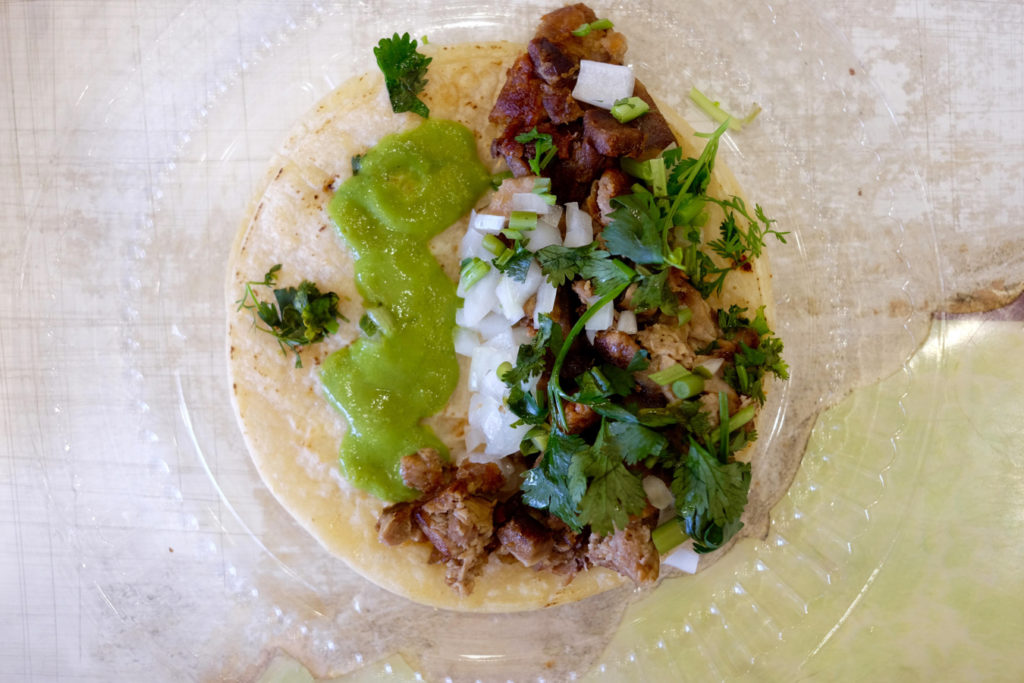 All in all, this was a pretty awesome food tour.  We'd never had Sri Lankan or Albanian food before, so trying out those cuisines was a great treat.  We were introduced to dosas for the first time as well, and of course we're always up for some good tacos.  We know Staten Island isn't typically a place that people go to visit, but after seeing all the different types of food that are available there, we hope you're inspired to search out some good eats and go explore the fifth borough.