Italians aren't the only ones that love pasta – all over east Asia different nationalities have incorporated noodles into their cuisines.  The Japanese love ramen; in China, there are several different varieties of noodles; in Thailand, pad thai is considered one of the national dishes; and the Koreans use noodles in several different foods as well.  We recently had the chance to visit two different restaurants in Manhattan that serve up some varieties of these noodles.  One place is Chinese, the other Korean.  This is what we had at each – just be warned there is some non-vegetarian food featured here:
First is Hunan Slurp, a recently opened spot in NoHo that, as the name suggests, serves up Hunan cuisine.  The most prominent dishes on their menu are mifen:  rice noodles in broth bowls.  Here is the vegetarian mifen Miriam had, which comes with an assortment of seasonal vegetables in a kelp broth, with plenty of noodles tucked underneath and a spicy chili oil on the side: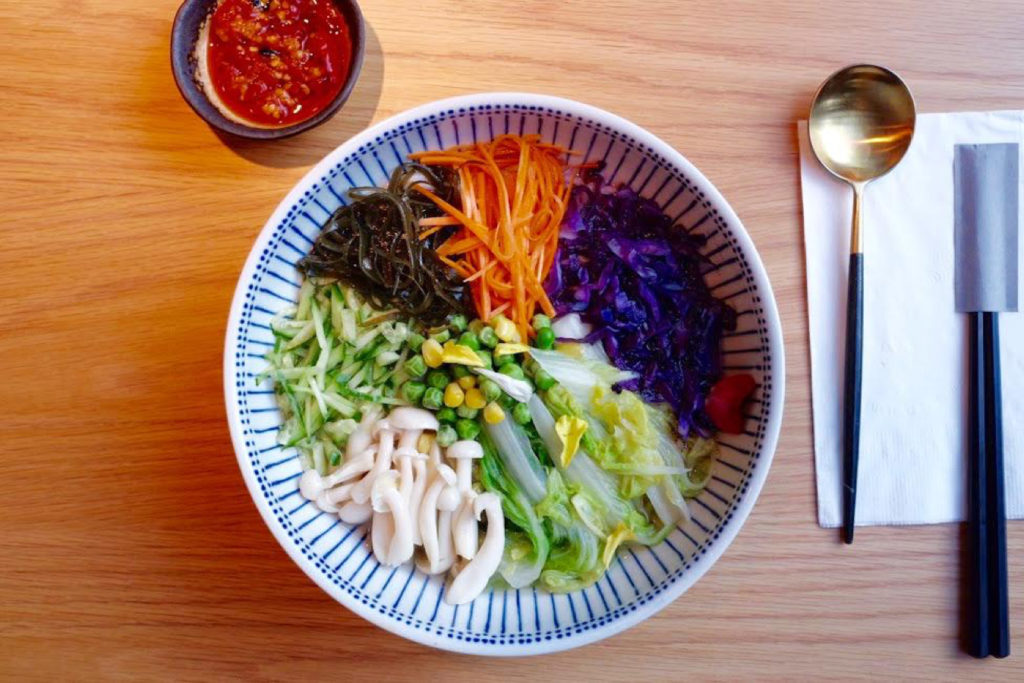 Cyril went with the beef mifen, which comes with braised beef, daikon, and an egg and is also served with noodles and chili oil.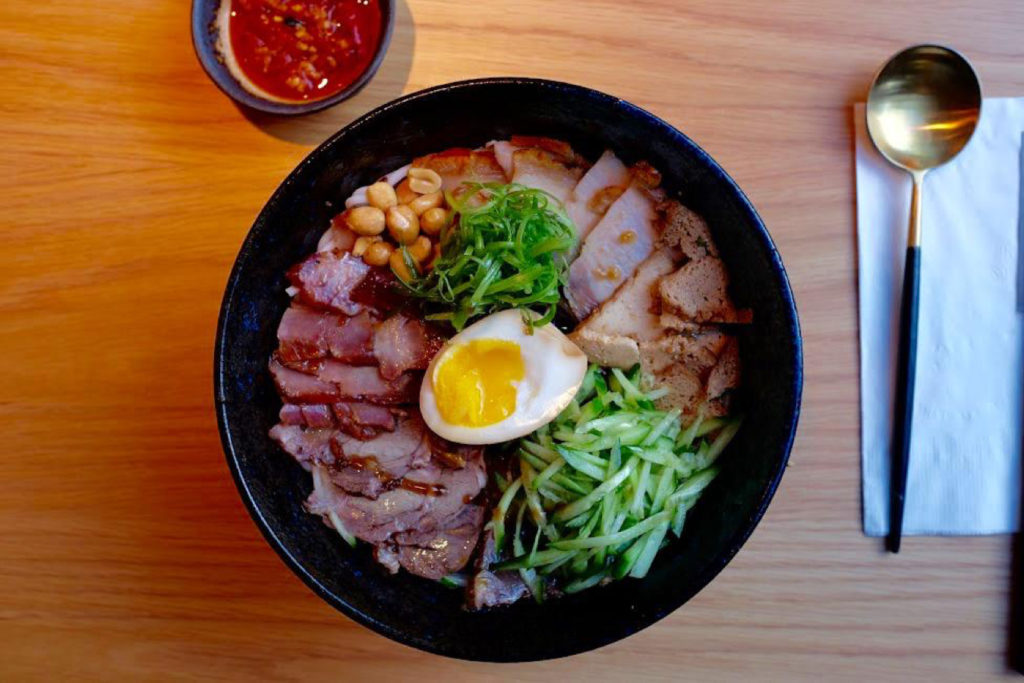 And on the side we got the Hunan salad, made with mashed eggplant held together with duck egg, wrapped up, and then topped with slices of pepper.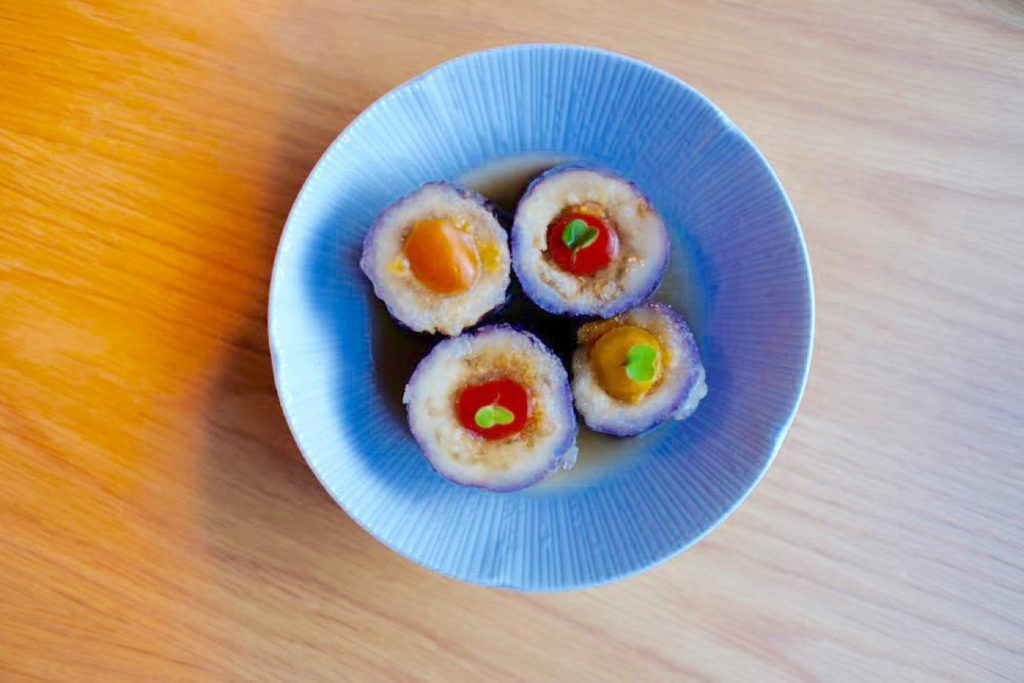 To the west of Hunan Slurp, in Greenwich Village, you'll find Jeju Noodle Bar, which specializes in ramyun – the Korean version of ramen.  We started our meal there with ssam buns, which come two to an order.  The standard bun is made with braised pork belly, corn, jalapeños, and kimchi …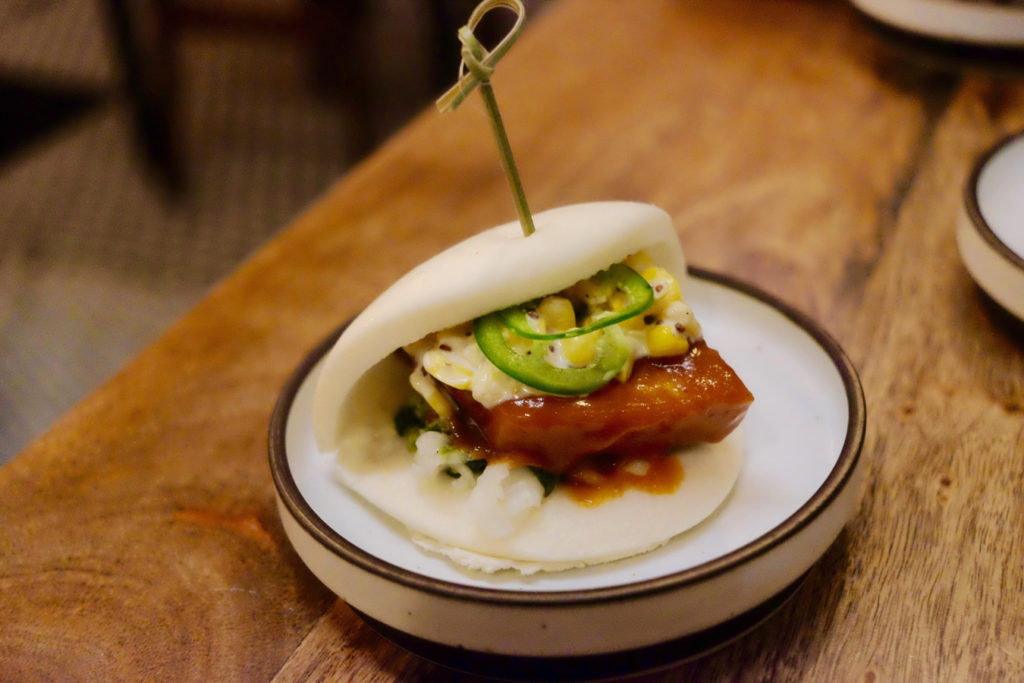 … but they kindly made the second bun vegetarian, subbing mushrooms for the pork.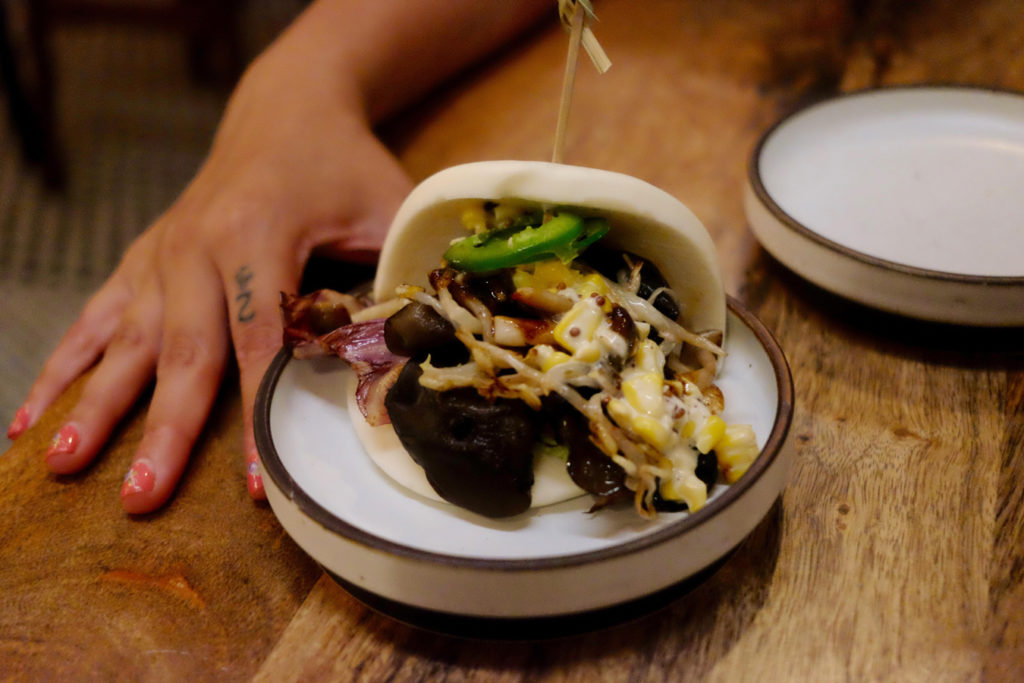 For our ramyun, Miriam went with their standard vegetarian version:  the miyuk, which has seaweed, mushrooms, and onions in a broth, with plenty of noodles hiding under all the veggies.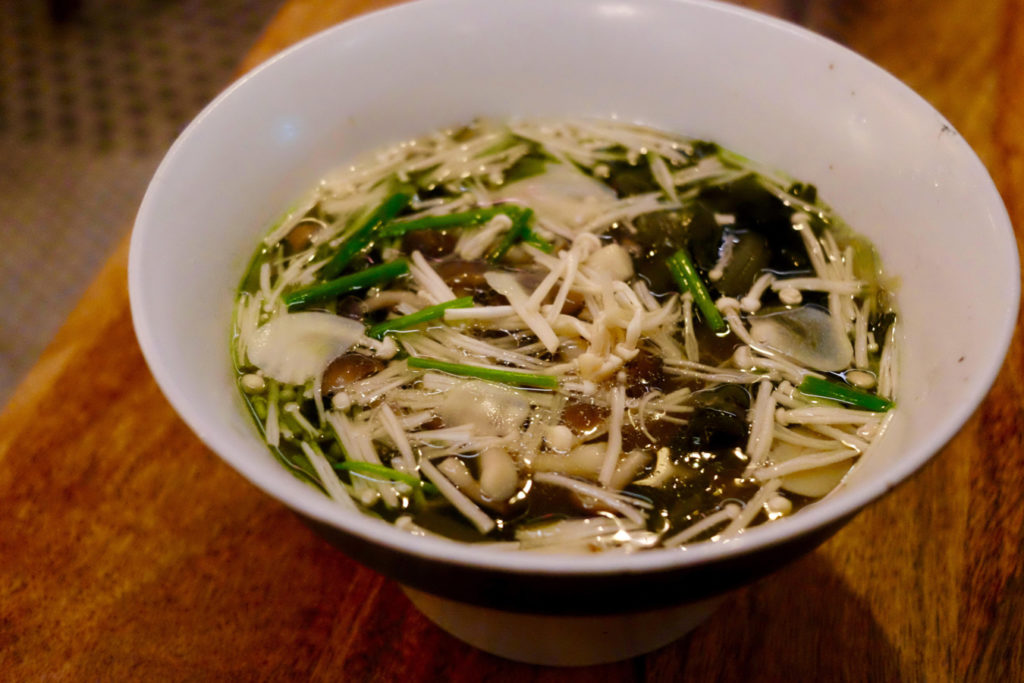 Cyril, meanwhile, had the gochu ramyun, with pork belly, kimchi, and noodles in a pork broth: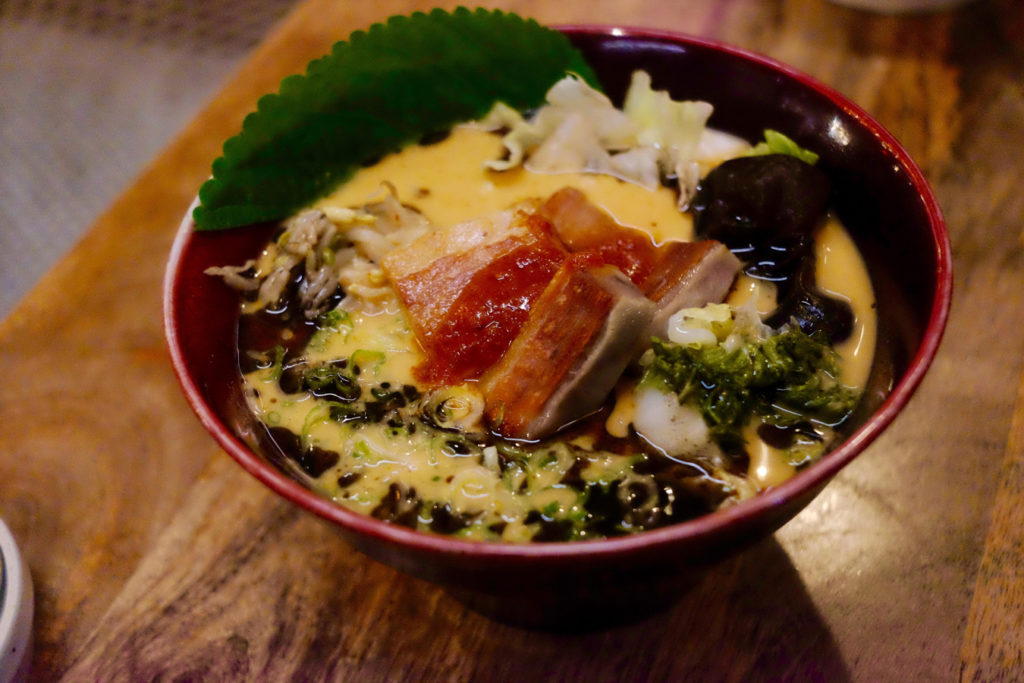 We really enjoyed slurping on noodles (and other tasty treats) at these two restaurants.  We realize the weather isn't exactly conducive to eating hot broth right now, but these noodle dishes were definitely worth it.  If you like ramen but want to try something a little different, Hunan Slurp and Jeju Noddle Bar are good places to check out.  And come back soon to see some other spots around New York that we've enjoyed!