New York, and Brooklyn in particular, is known for having amazing sandwiches.  Our proliferation of delis and bodegas, as well as the many cultures that make their home here, means you can get all kinds of interesting and delicious things smushed between two slices of bread.  Recently we've been on a quest to try some new places serving up cool sandwiches, so here are three spots we found that we'd recommend. As a warning, there is some non-vegetarian food featured here.
First up is Court Street Grocers, which started out in Red Hook and now has locations in Carroll Gardens, Williamsburg, and Greenwich Village.  We went to the Williamsburg location because it's closest to us, and there we were recommended the Uncle Chucky as the best meat-free option.  It's made with vinaigrette-roasted cauliflower and pumpkin seed romesco sauce – and it's probably one of the tastiest vegan sandwiches we've ever had.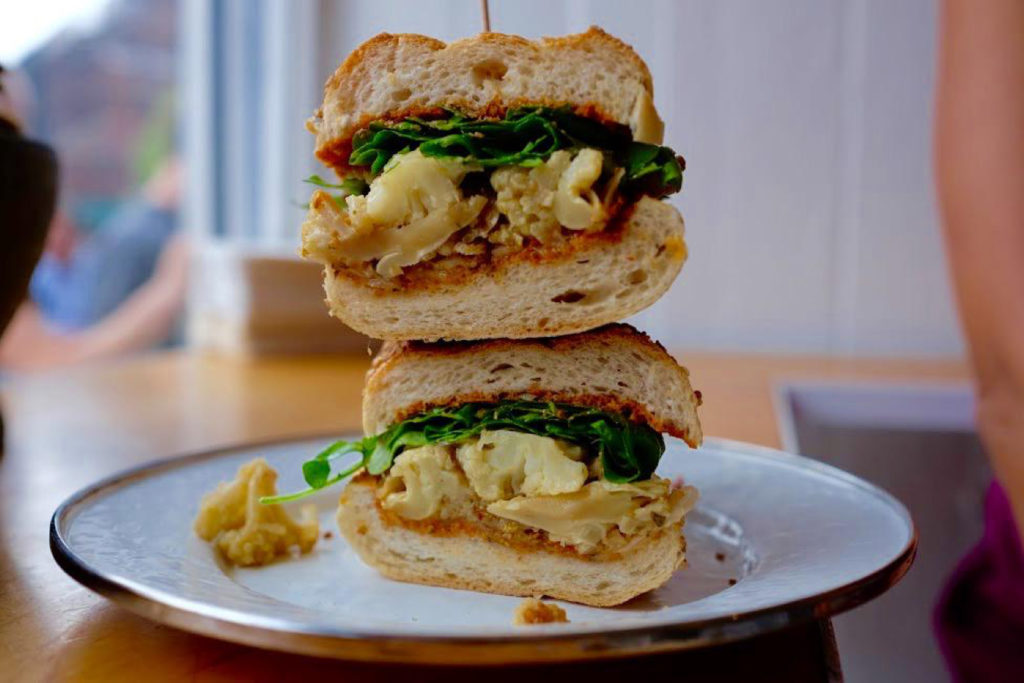 Cyril's choice was Court's Street Grocers' muffuletta, which has mortadella, capitol, and soppressata stuffed into it along with Swiss, mozzarella, and pecorino romano cheeses.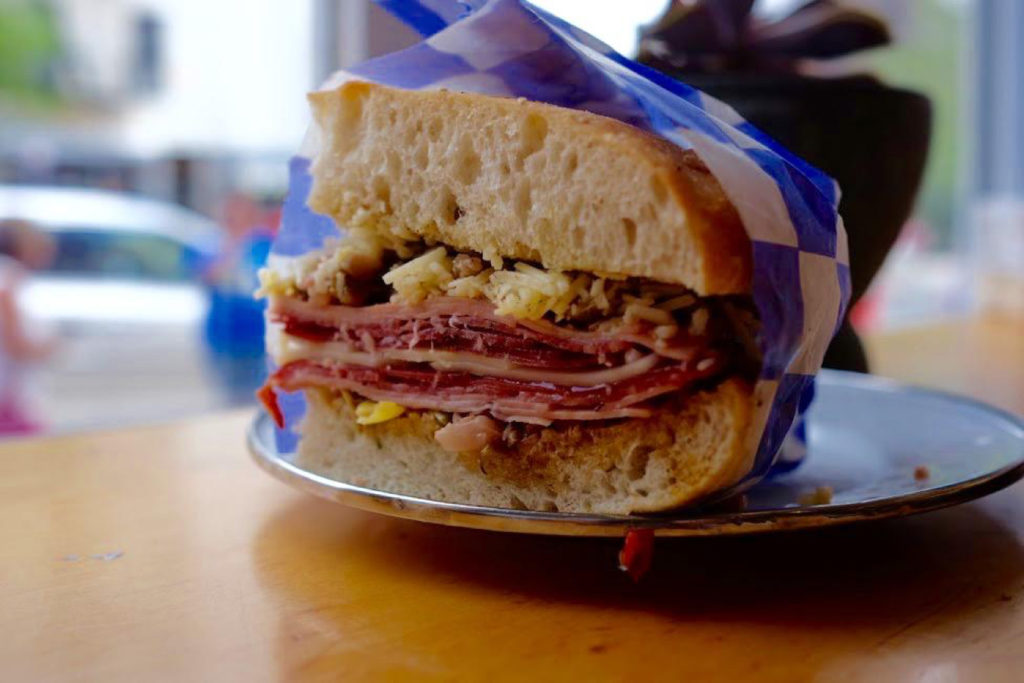 Next was Gordon Savory, a small shop in Bed-Stuy. Miriam went with their rather unusual avocado sandwich, which comes with lettuce, snap peas, sliced radishes, potato chips, and jalapeño mayo on sourdough bread.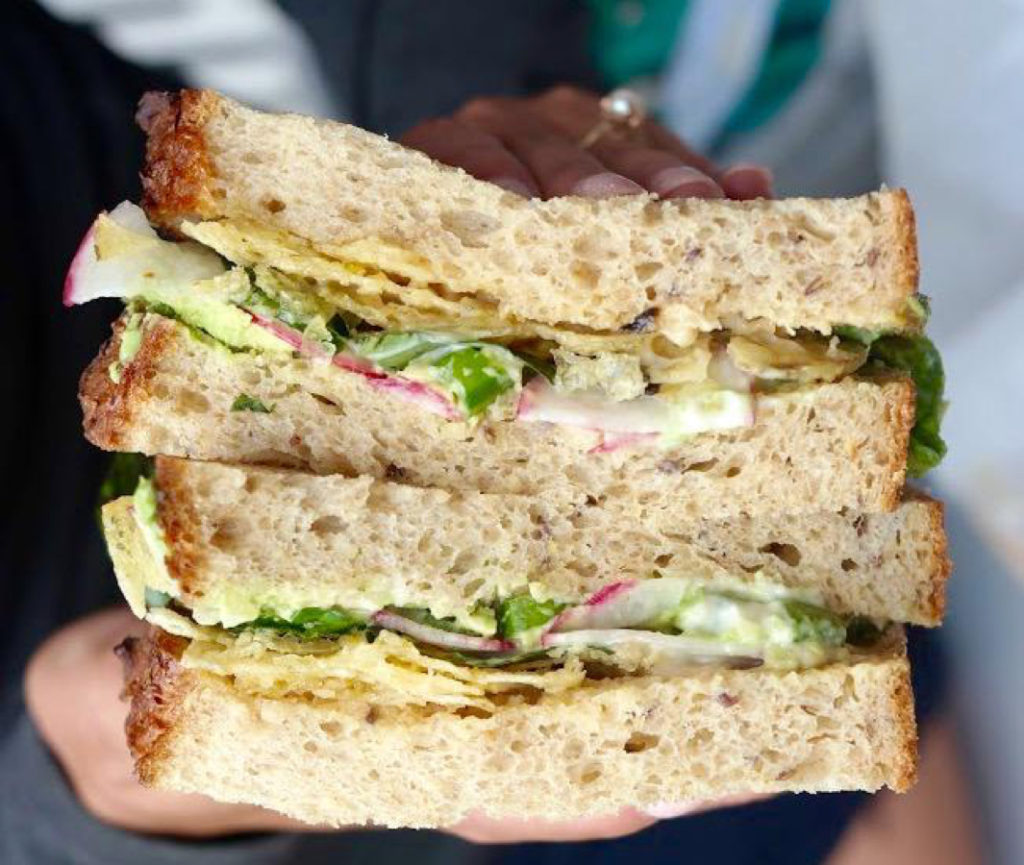 And Cyril had their version of a classic egg sandwich, with fried eggs, herbs, and cheese and bacon added on.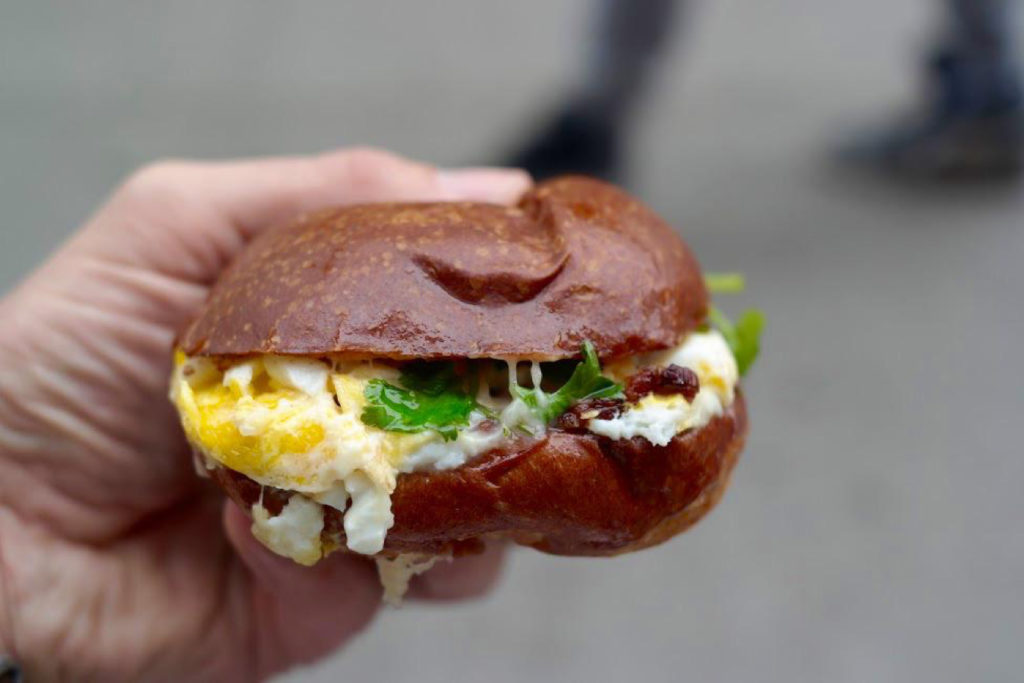 Finally, we trekked out to Gowanus one day to visit Cafe Booqoo, a casual Creole eatery that has a whole section of its menu devoted to poboys.  The vegetarian poboy is the Marigny, stuffed with fried cauliflower, cabbage, and an aioli made from Louisiana's native Crystal hot sauce.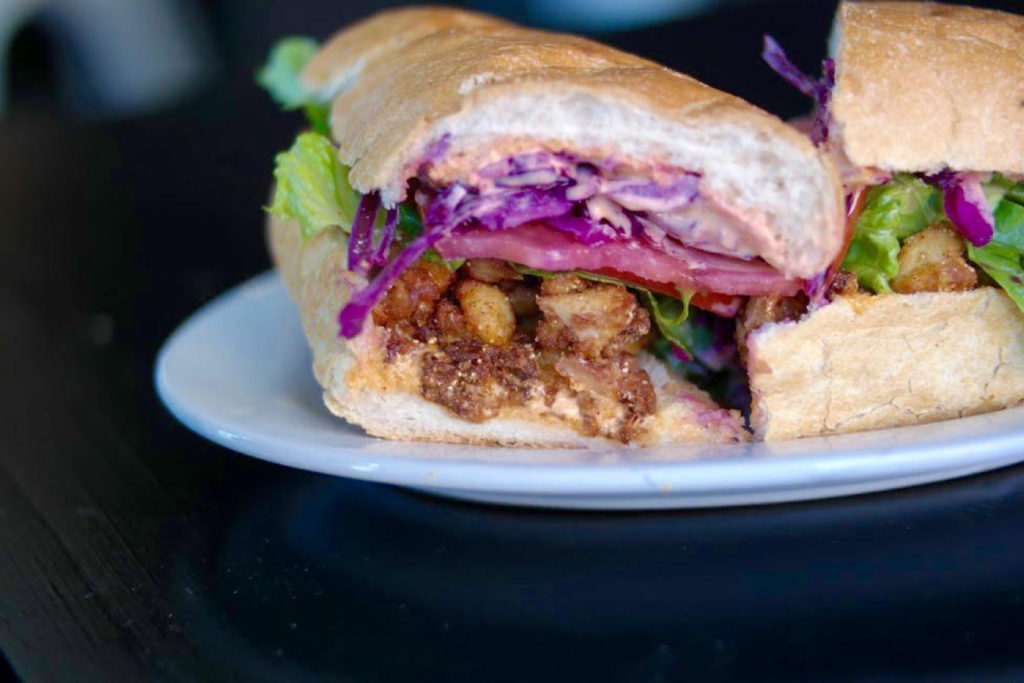 Cyril, meanwhile, had the Baabaay poboy, which comes with chicken, fried onions, and a white barbecue sauce.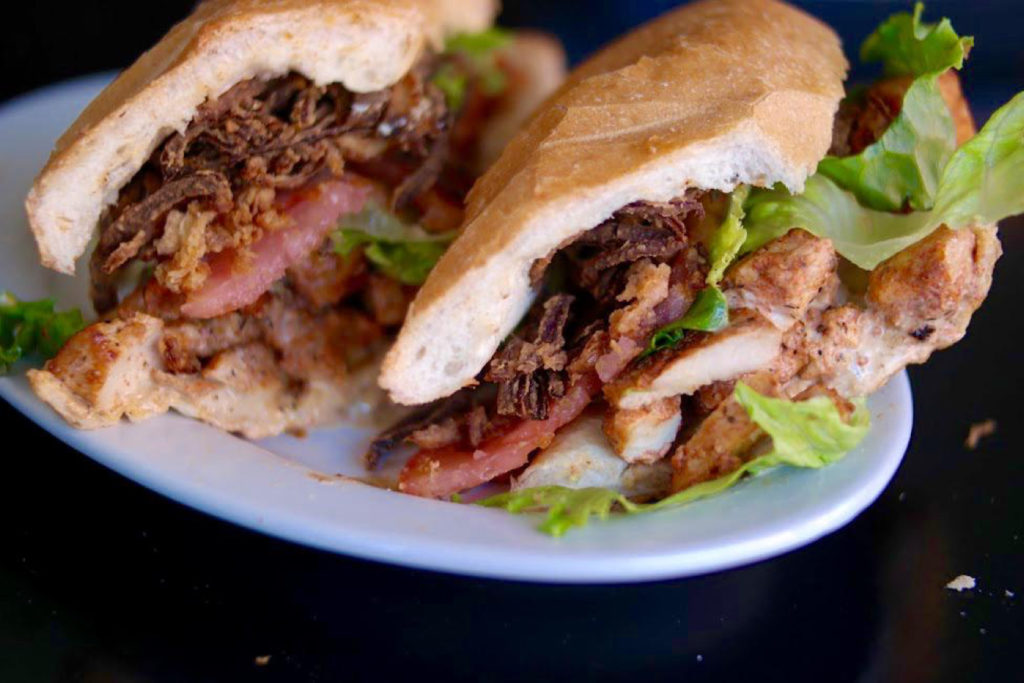 There are also traditional Creole sides on offer (though sadly none are vegetarian), like the red beans and rice …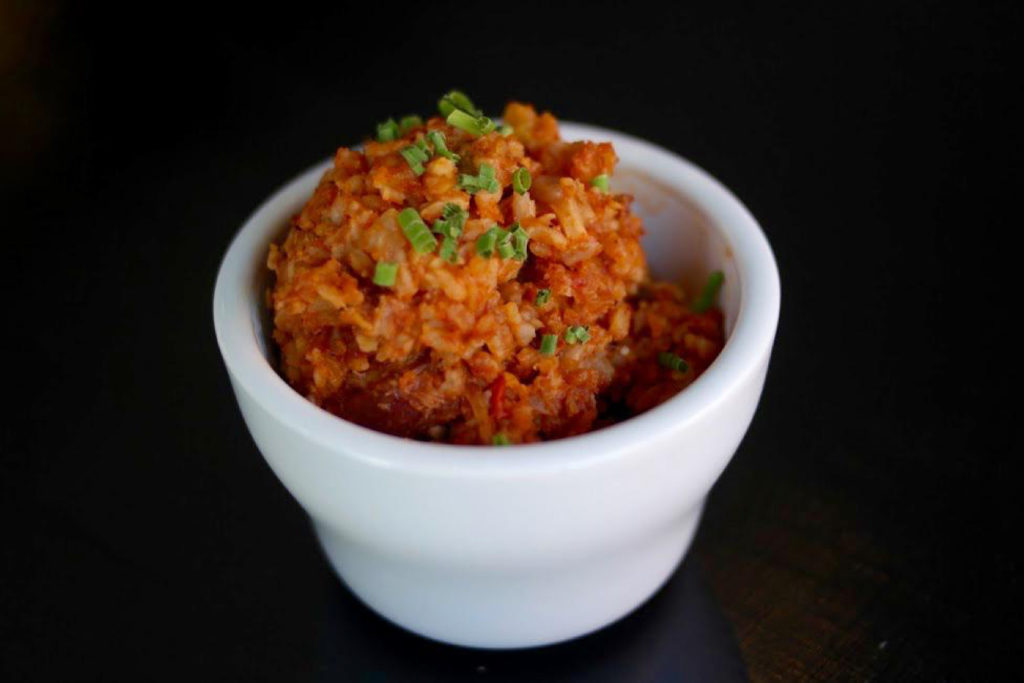 … and the jambalaya.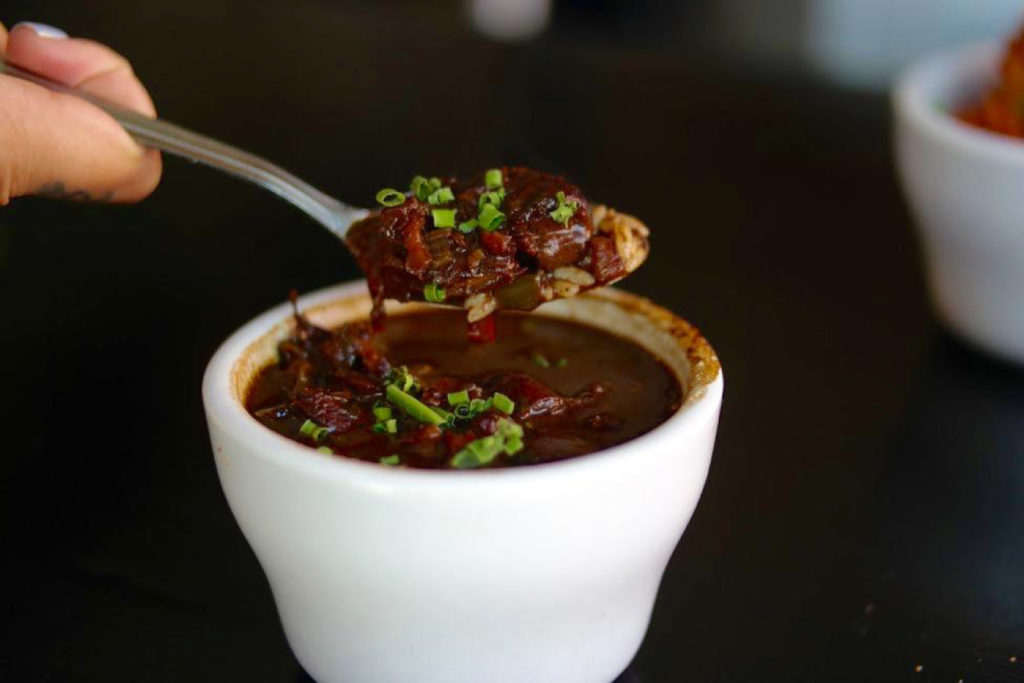 And of course you can't leave without trying the beignets, dusted in tons of powdered sugar.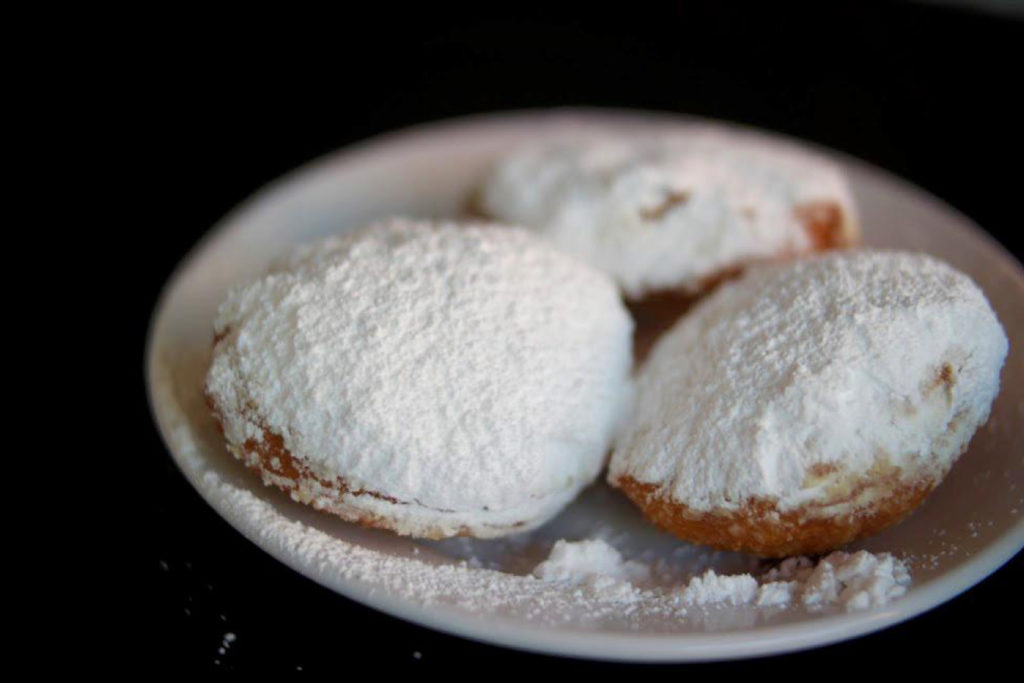 So there's three non-traditional places where you can get some unique vegetarian and meat-based sandwiches.  They're spread out all over northern Brooklyn, so no matter what neighborhood you're in you can check out one (or all) of these places.  These are great spots for a quick lunch, so try them out – and don't forget to check us out too for more New York restaurant recommendations!