In our quest this summer to discover some cool beaches and the local food they offer, we decided to be bold and roam outside of New Jersey into Delaware.  For the long Labor Day weekend, we went down to Rehoboth Beach, which has been a summer escape for East Coasters since the late 1800s.  Neither of us had been there before, and we discovered that not only does Rehoboth Beach have a lot of fun things to do, it's also got some great restaurants.  Here's a sampling of both the vegetarian and meat-based food we got there.
The first place Cyril insisted we visit was Dogfish Head Brewing and Eats.  Dogfish Head is Delaware's most well known beer, and in Rehoboth they have a huge restaurant attached to their brewery.  Besides getting some drinks, we decided to each try one of their burgers – Miriam's was the Cali Love veggie burger, topped with Swiss cheese, avocado, and arugula, plus pasta salad as a side.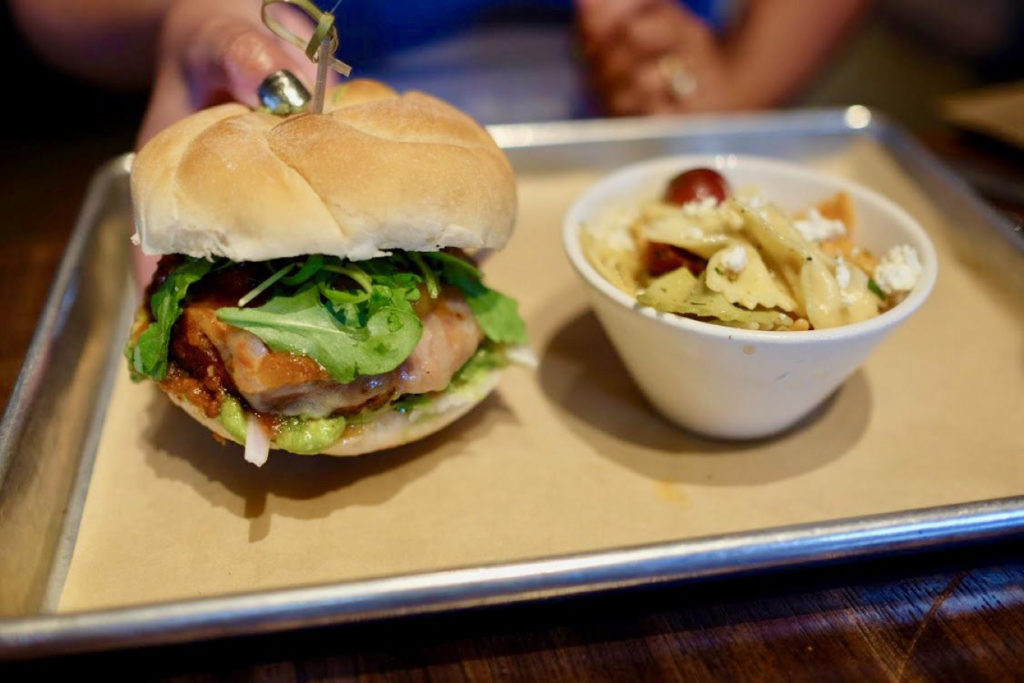 Cyril got a pub style burger – with provolone and a red onion marmalade – plus some fries.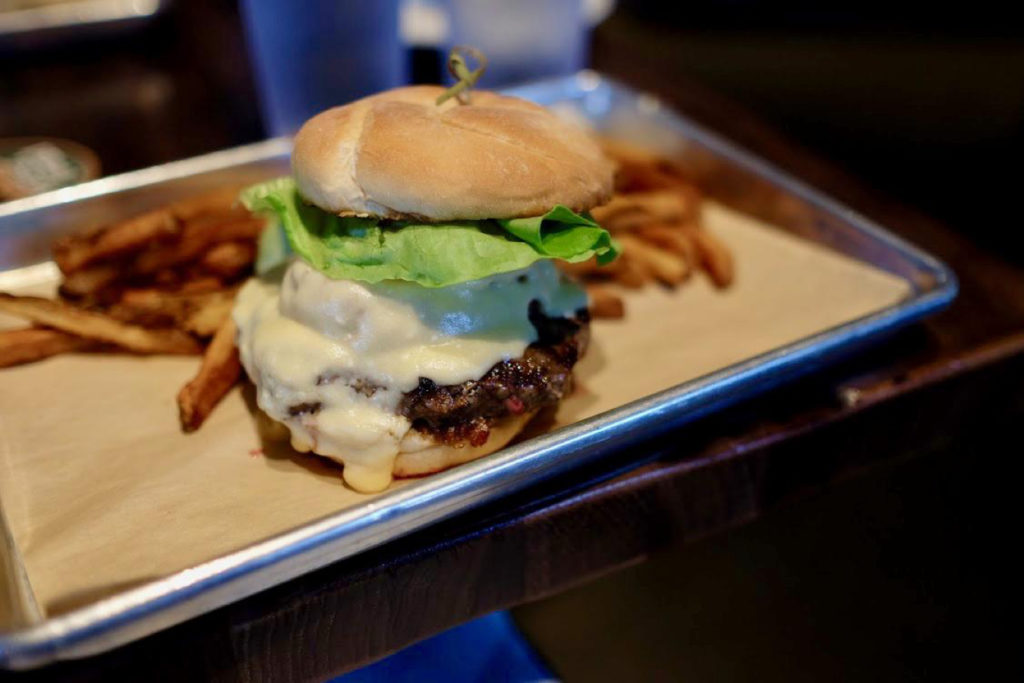 And we split an order of the street corn, smothered in queso fresco, cilantro, and a chipotle aioli.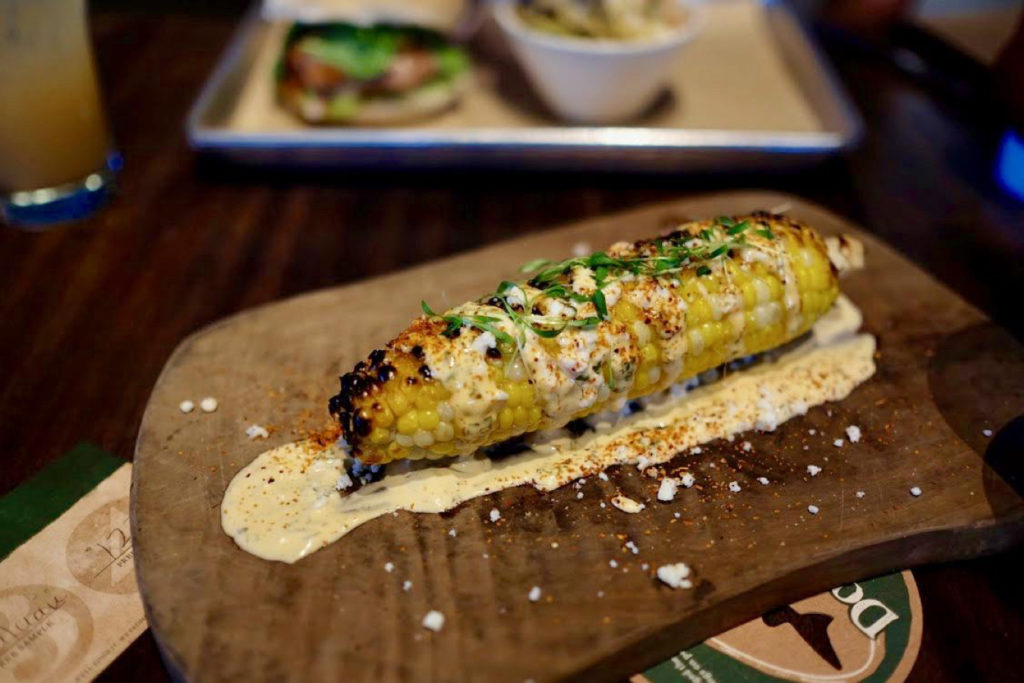 Later on that day we went to explore the boardwalk and downtown Rehoboth Beach, which has several Kohr Bros. stands serving up the frozen custard that the company has been making and selling all up the Mid-Atlantic coast for 100 years.  Here's their chocolate-mint twist cone: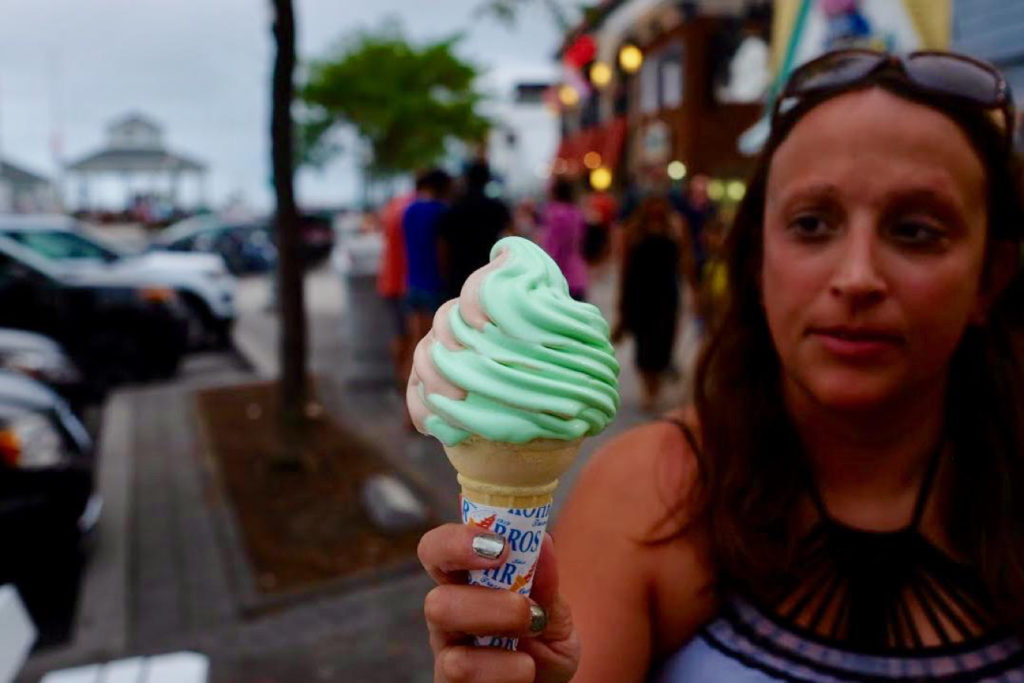 For lunch one day, we decided to check out Grandpa Mac, a local casual spot that serves up all different types of mac and cheese, as you might have guessed.  There you can make your own pasta dish, which is what Miriam did:  hers was campanelle pasta with pesto sauce, vegan chicken, roasted mushrooms, mozzarella, red pepper flakes, and pine nuts.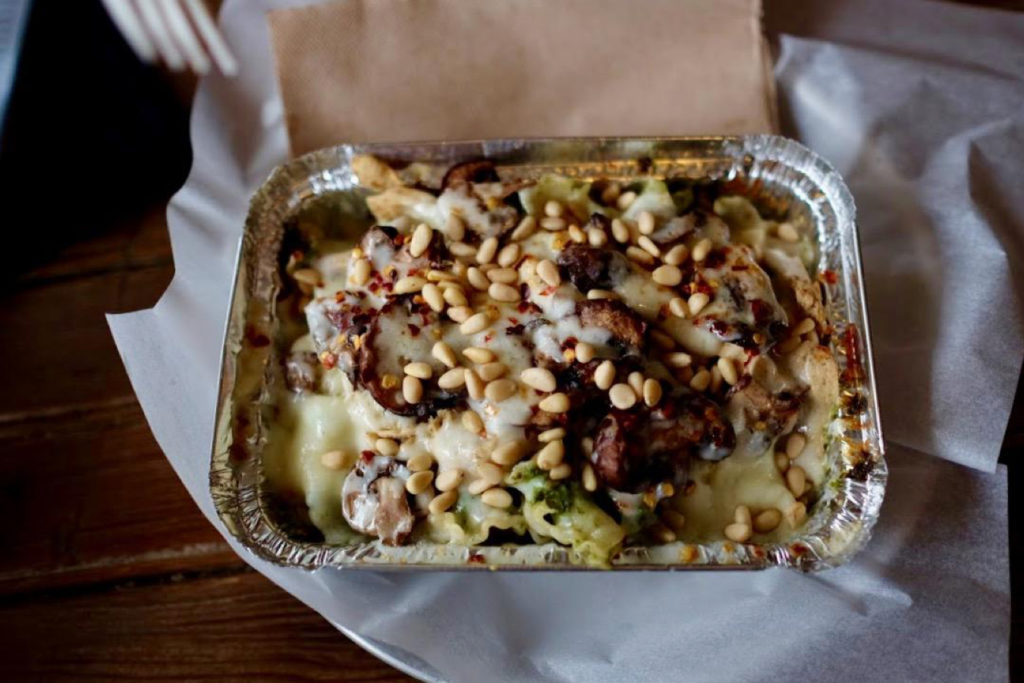 Grandpa Mac also has some signature mac and cheese dishes, so Cyril tried the Eastern Shore – it's got garlic oil, corn, green onions, blue crab, Parmesan, and Old Bay mixed in, all topped with toasty bread crumbs, plus some garlic bread on the side.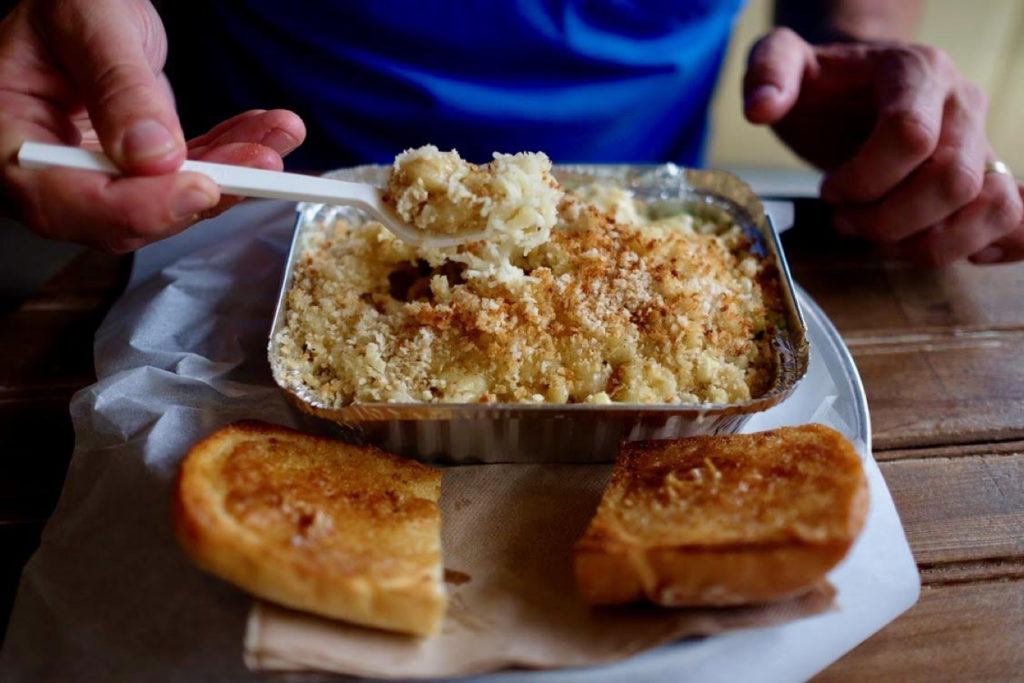 Another day for lunch we headed to Cooter Brown's Twisted Southern Kitchen, right near the beach.  Taking this opportunity to try some seafood, Cyril got a mix-and-match plate of oysters.  Clockwise from the top, these are the New Orleans, margarita, and garlic parm oysters.
We also shared an appetizer of the sweet corn griddle cakes, which come topped with avocado salsa.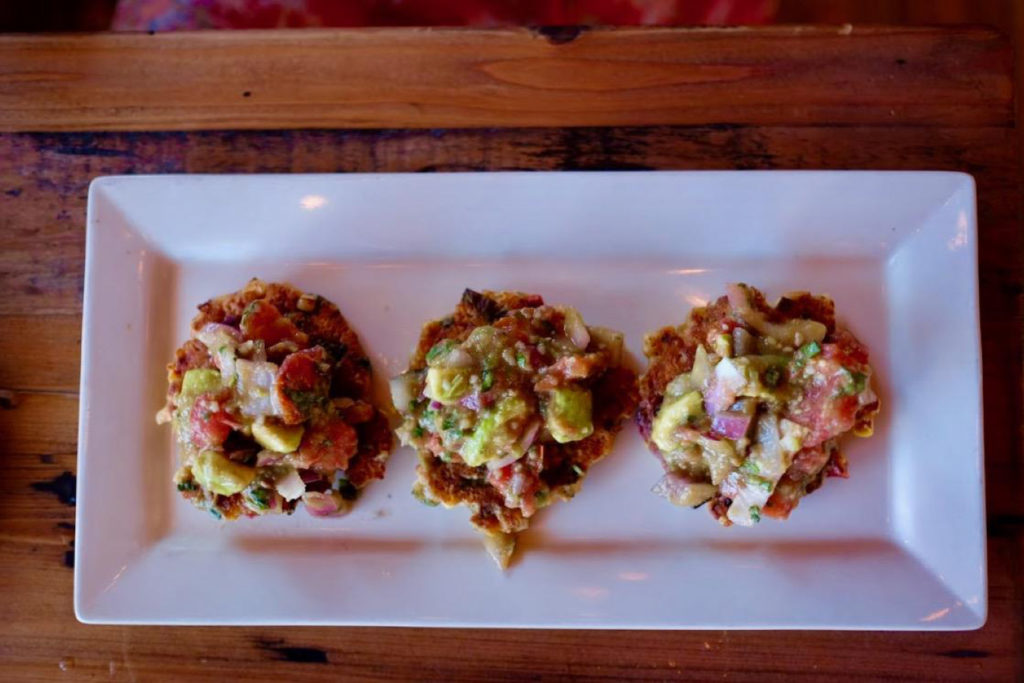 Miriam decided to try the pimento grilled cheese sandwich, which comes with a fried green tomato in the middle, and a side of fried brussel sprout petals.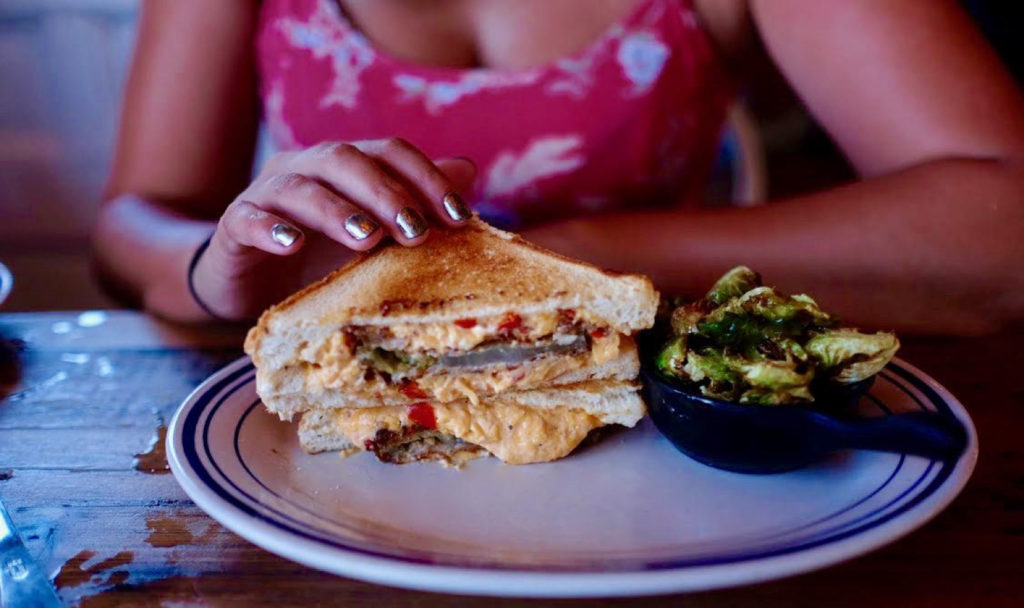 And Cyril had the whiskey dip:  a variation of a French dip made with brisket, gouda, and whiskey au jus sauce, plus some gouda grits on the side.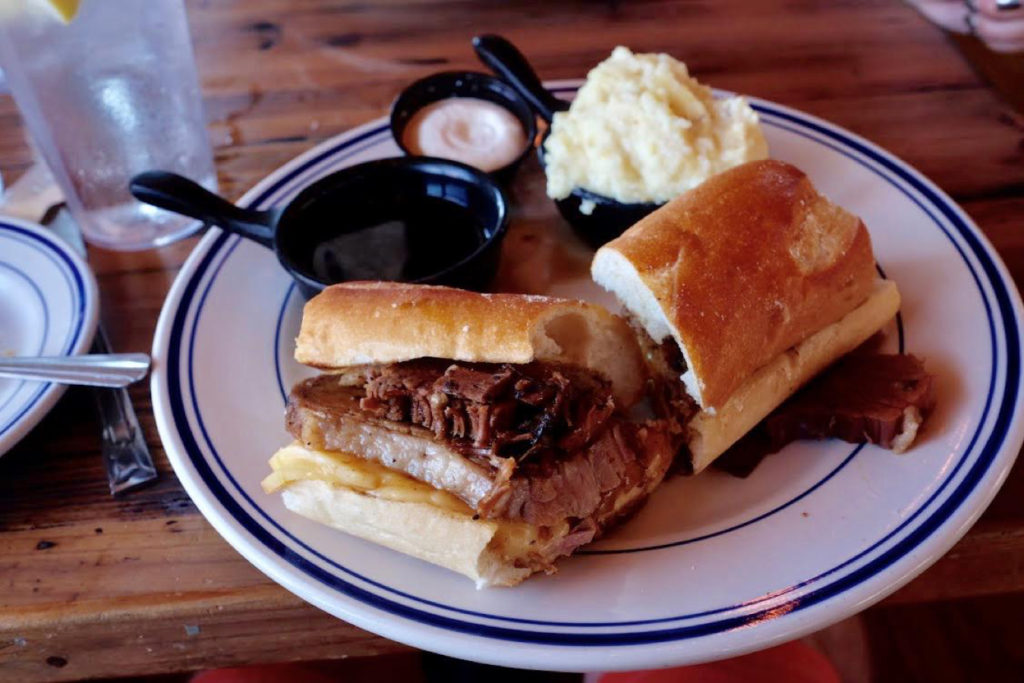 We decided to take ourselves out to a nice dinner one night and settled on Salt Air, which is so popular that we had to wait an hour and a half for a table.  The restaurant serves homemade crackers with a cream cheese dip to start, which was an absolutely delicious beginning of our meal.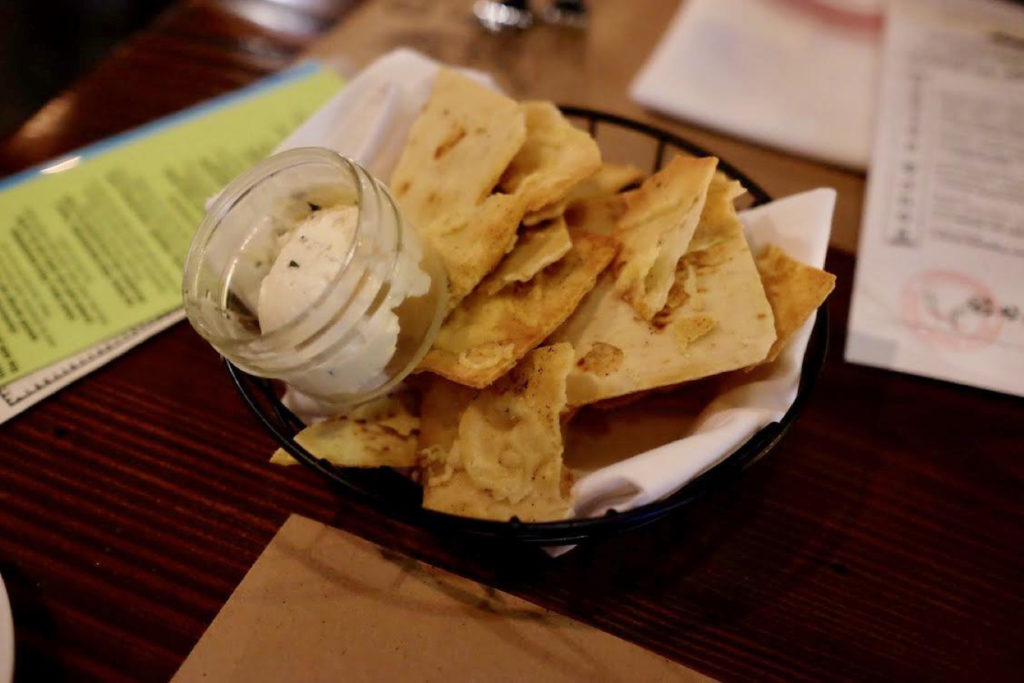 Cyril also got himself some Old Bay wings …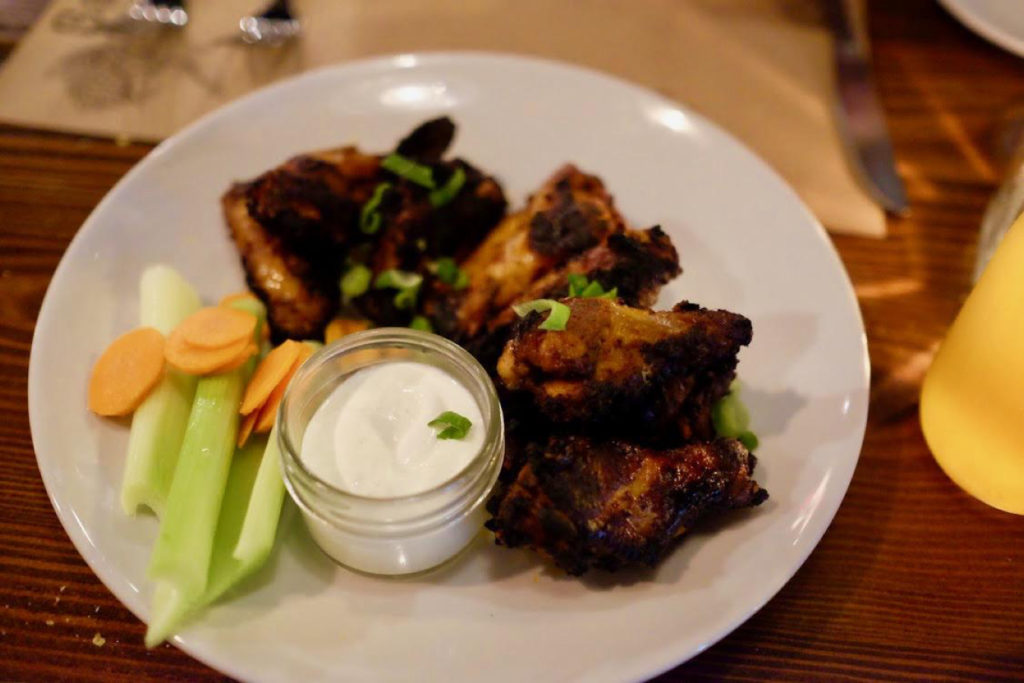 … and also the seafood stew, which combines shrimp, scallops, tuna, salmons, clams, and mussels in a tomato broth.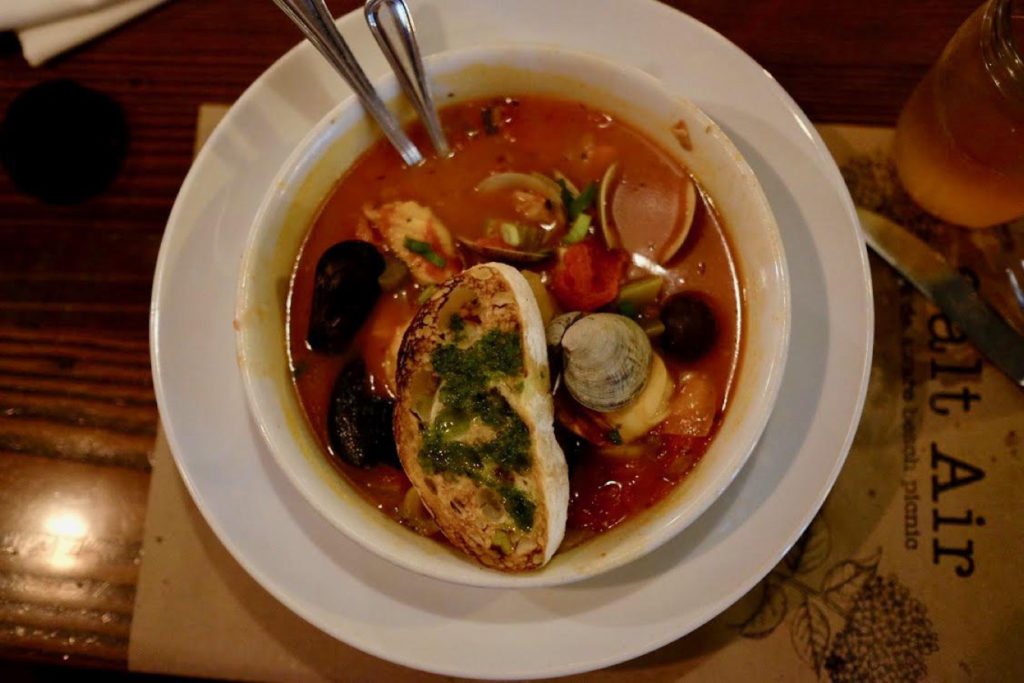 Meanwhile, Miriam went with the summer vegetable bowl, made with couscous and vegetables in a vinaigrette sauce.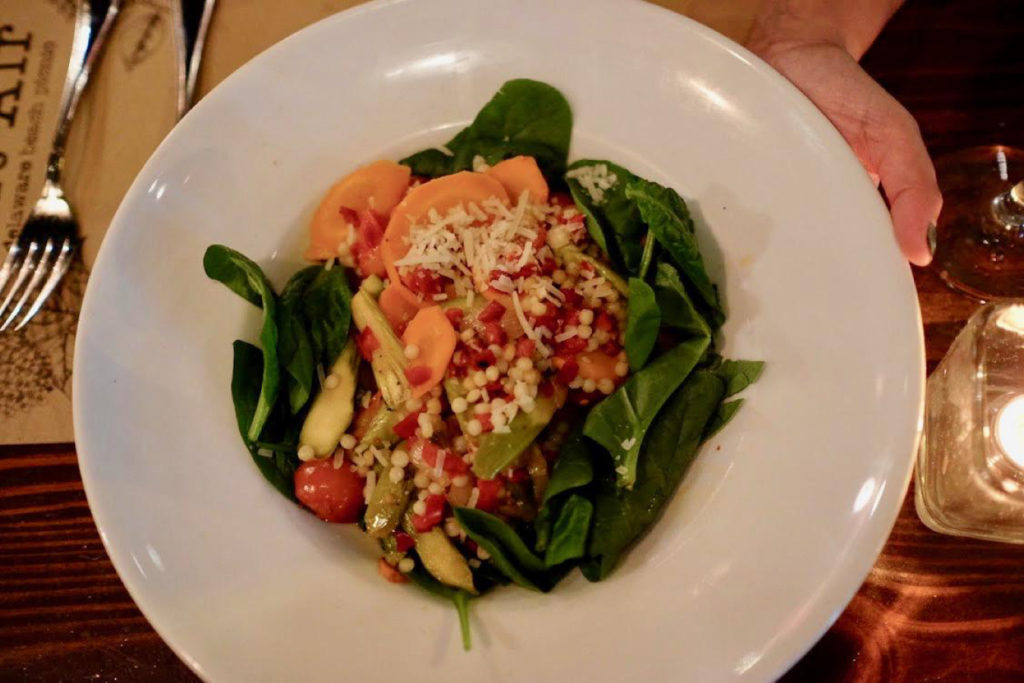 And for dessert we had the peach poundcake with vanilla ice cream on top.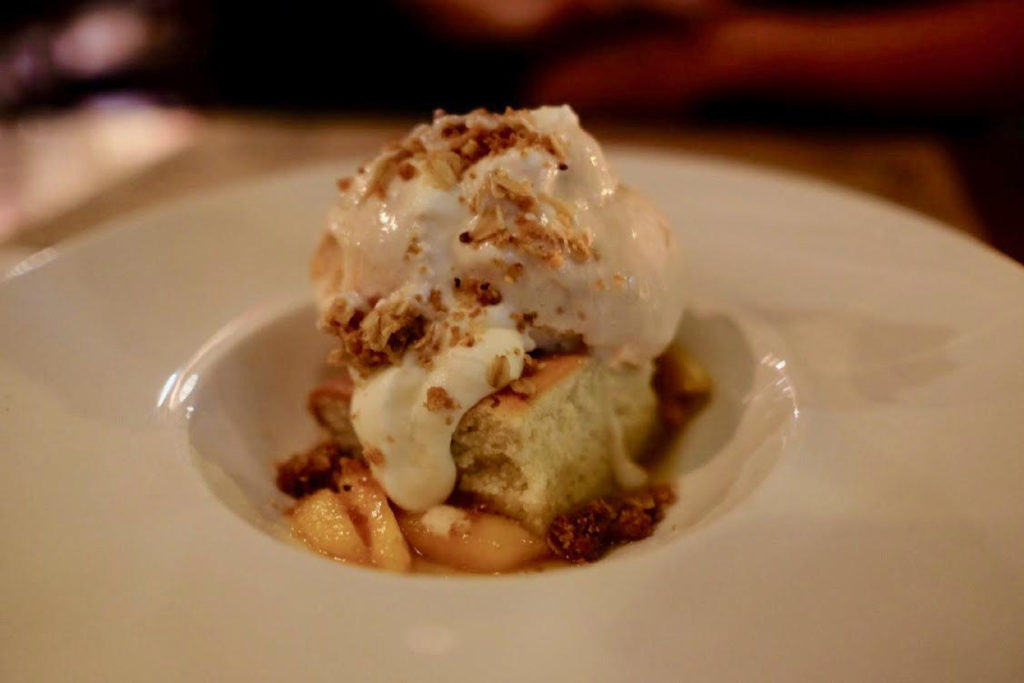 And finally, we couldn't leave without trying one of the local breakfast spots.  Right near where we stayed was Crystal Restaurant, a pretty simple place which had lines out the door every morning.  Here's what we got:  eggs with bacon, toast, and blueberry pancakes for Cyril and cheese grits and home fries for Miriam.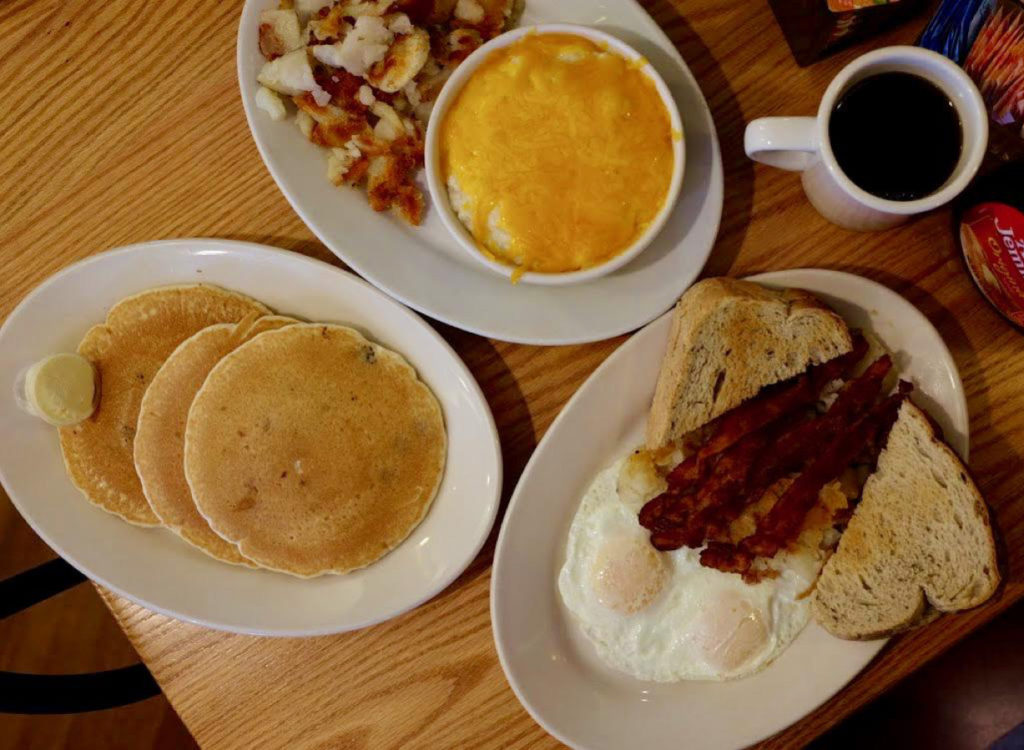 We were pleasantly surprised by all that Rehoboth Beach had on offer, in terms and activities and food.  Even though the town is small, there's a ton of great restaurants to check out.  It does get a little crowded in the summer, but if you're on the East Coast we really recommend stopping in Rehoboth Beach and seeing all they have to offer.