We've been using our free time to travel a lot lately, and at one point we realized that neither of us had ever been to the Houston.  Considering that it's the fourth largest city in the United States, we thought that was an oversight on our part, so we decided to go.  Being in Texas, we knew Houston had much better Mexican food than we could ever hope to find in New York, and we were excited to find some excellent bites.  But we also discovered other amazing things to eat, and we'll share some of the places we went with you.  Just be warned, there are some meat-based dishes featured here.
So about that Mexican food – you can get Tex-Mex in all kinds of settings in Houston, including from a truck parked in front of a laundromat.  That would be Tacos Tierra Caliente, where Cyril went all out and ordered every breakfast taco on the menu:  one with bacon and eggs, one with potato and eggs, one with ham and eggs, one with chorizo and eggs, and one with peppers, onions, and eggs.  On top of all this is Miriam's lone veggie taco.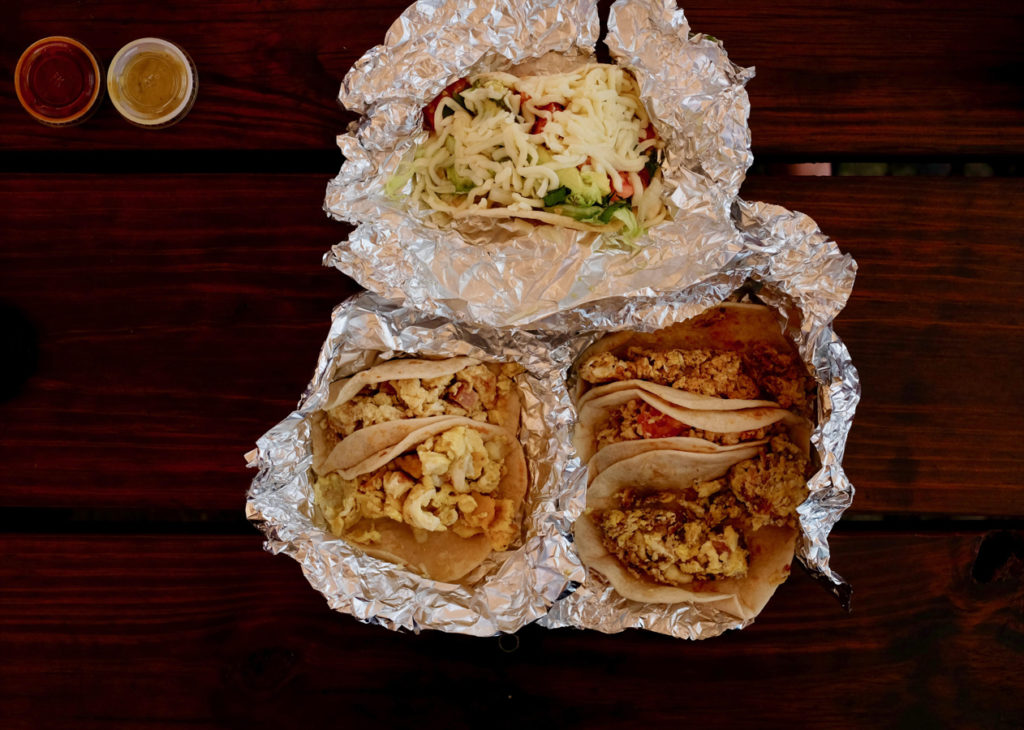 If you're looking for Mexican food that you can sit down to eat, we also suggest you check out Ninfa's on Navigation, which has been around for 45 years and is so influential in Tex-Mex cuisine that some think they may have invented fajitas.  We had to start out meal there with some queso, which is considered the unofficial state food of Texas.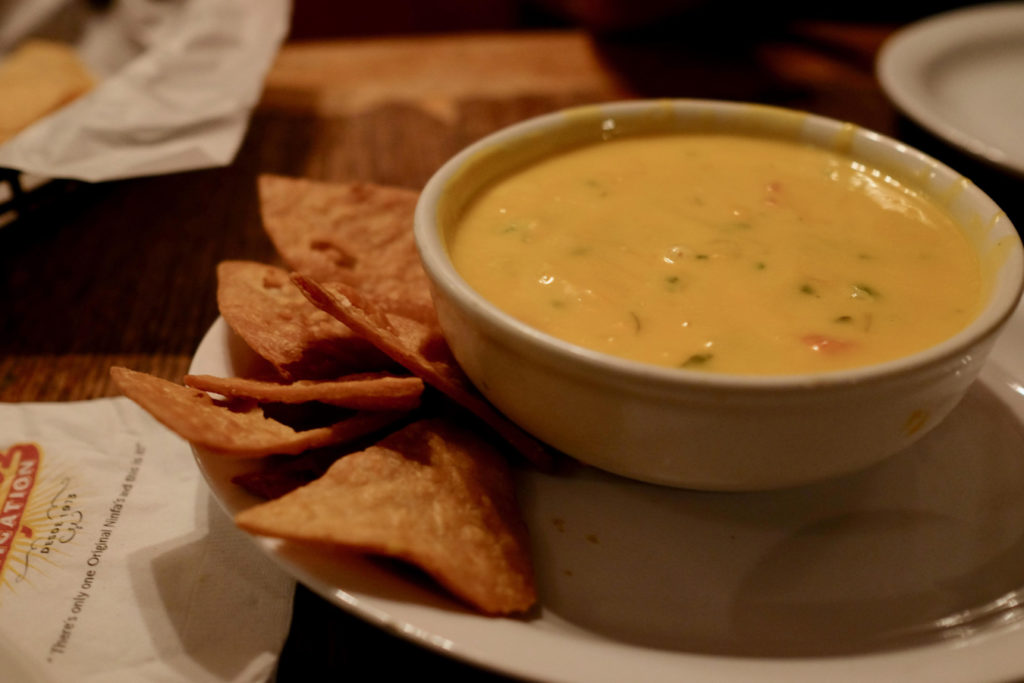 Miriam then had the antiguas enchiladas, stuffed with cheese and topped with red sauce, plus black beans and rice on the side.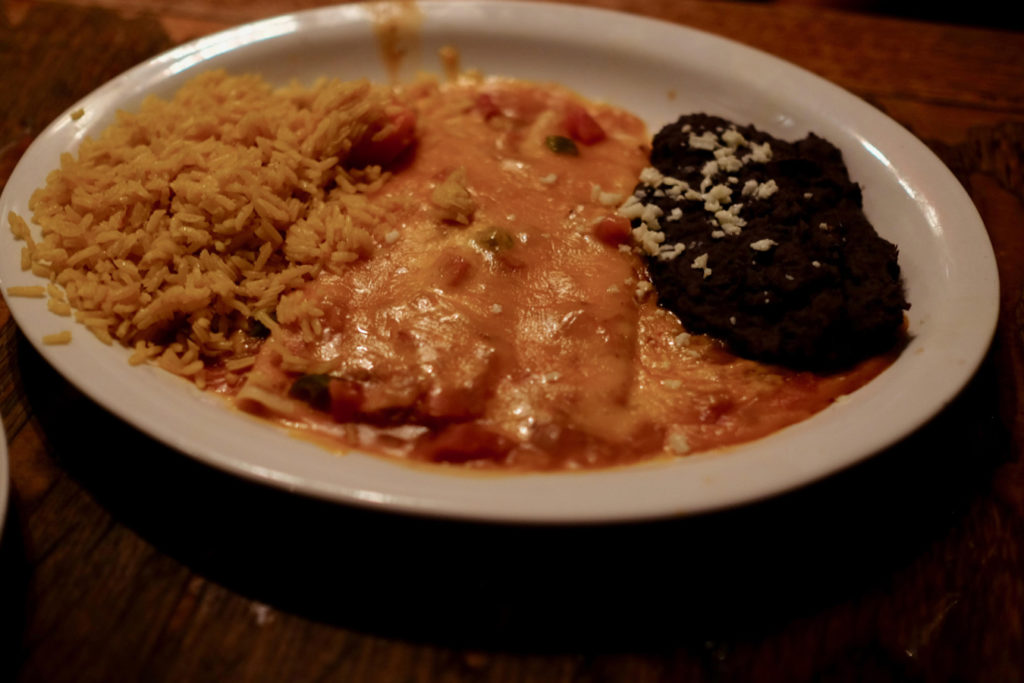 And Cyril went with the tacos de pulpo cazuelita, which come with grilled octopus, potatoes, and a chipotle sauce.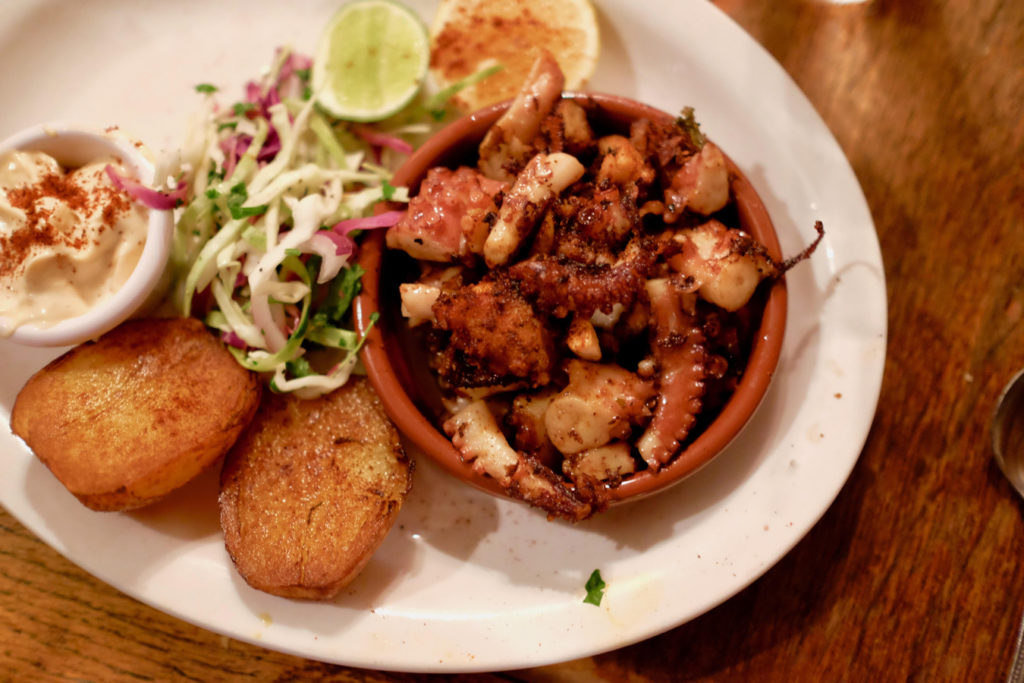 One thing you might now know about Houston is that it's also home to the country's second-largest Vietnamese-American community.  And so, we decided to check out some local Vietnamese food and settled on Hyunh Restaurant.  There we split an appetizer of gỏi cuốn chay – spring rolls filled with peanuts, tofu, and vegetables and served with a side of peanut sauce.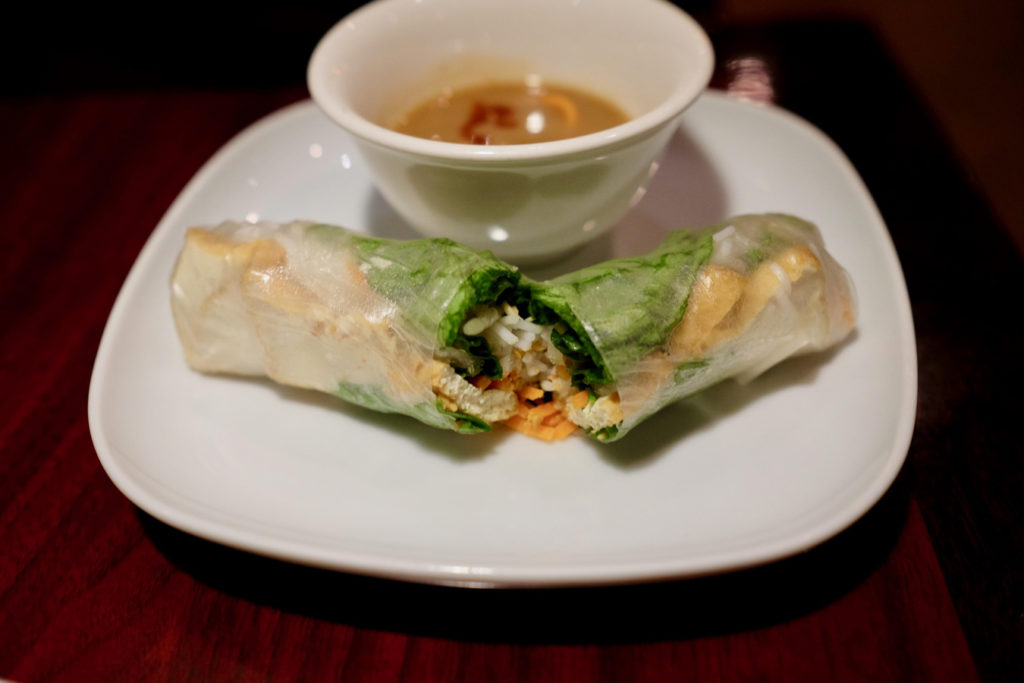 Then Miriam opted for the đậu hủ xào lăn, which is a spicy coconut curry with tofu, noodles, and peanuts.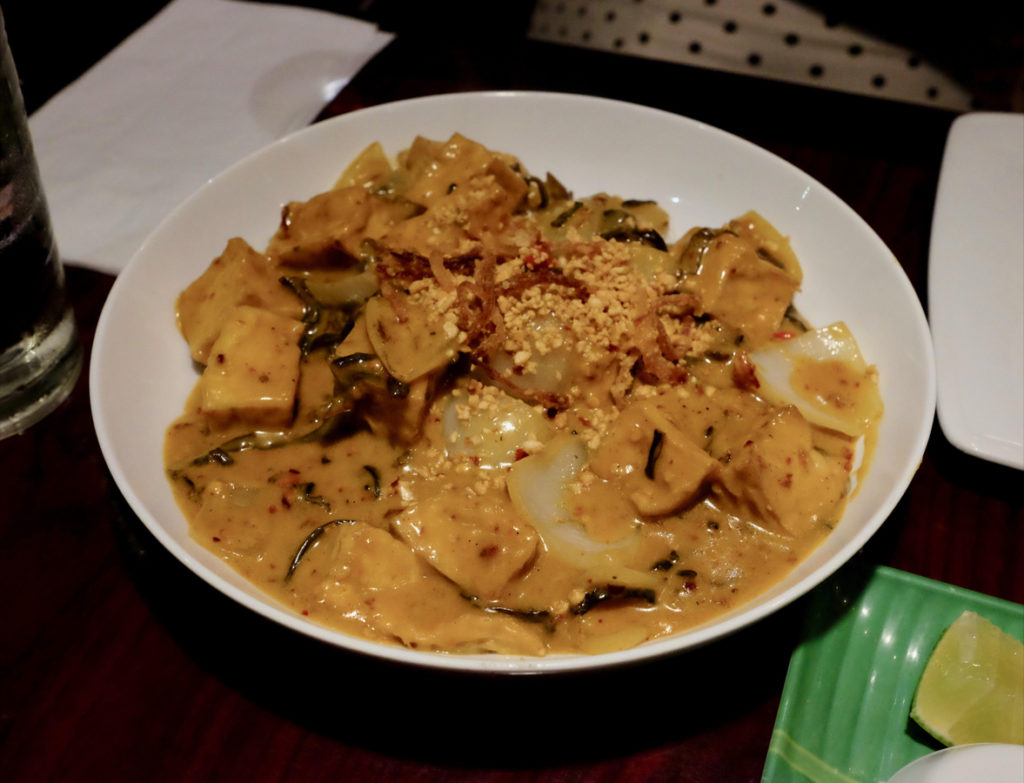 And Cyril got the mì quảng:  a popular Vietnamese dish with pork, shrimp, fish cakes, vegetables, and noodles in a broth, topped with peanuts, onions, and crispy crackers.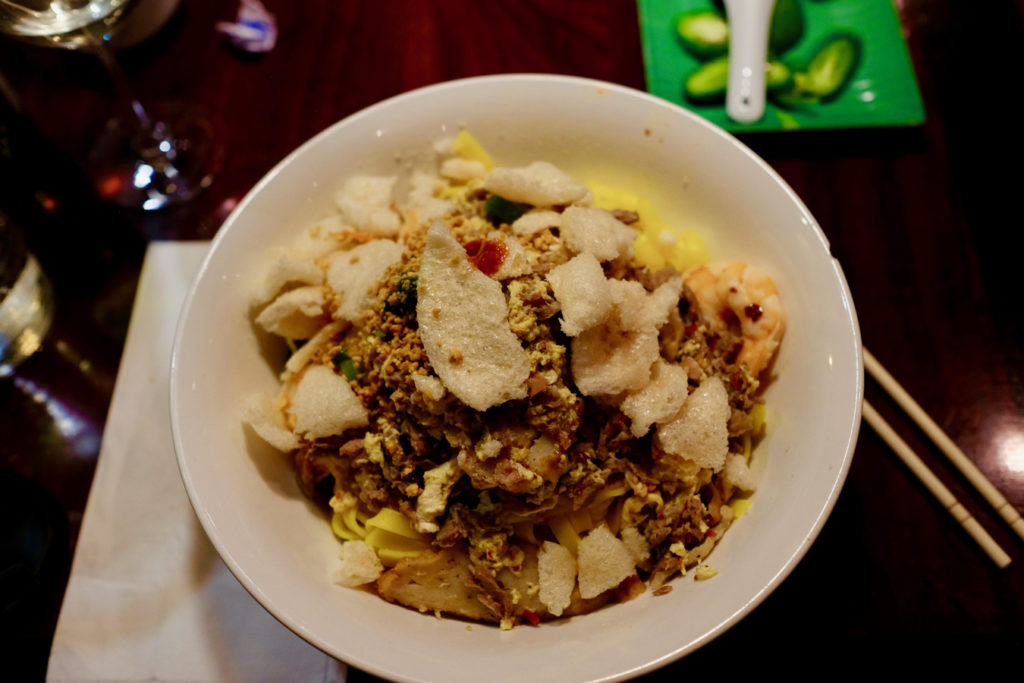 Finally, on our last day in Houston we decided to go out for brunch, and we had heard great things about the Breakfast Klub.  The line out the door in the morning also seemed to be proof of how good their food was, and so we wanted to sample a little bit of everything.  We got some wings and waffles and a plate of grits, eggs, homemade sausage, and a biscuit for Cyril, and a pecan waffle and grits for Miriam.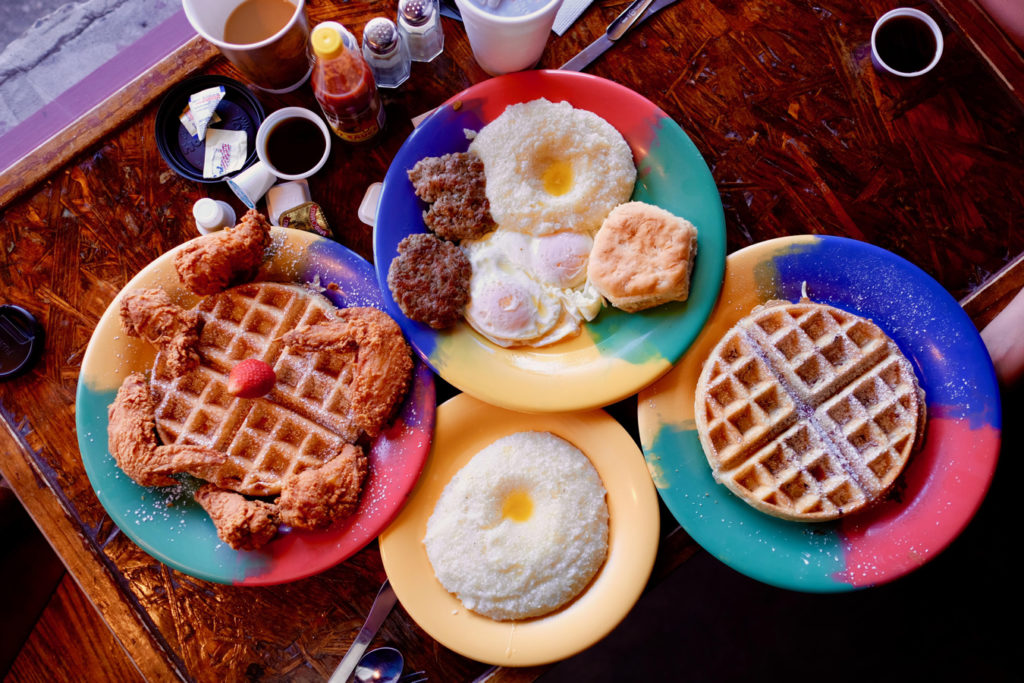 We'll admit that it was a little bit of a challenge to eat meat-free in Houston.  Luckily, both Mexican and Vietnamese food are vegetarian-friendly, so you can find some delicious dishes if you look hard enough and make an effort to sample these local cuisines.  And if you're in the mood for brunch, we can't recommend the Breakfast Klub enough – it was absolutely delicious!  We hope if you're in Texas you consider checking out these places, and visit our blog again next week to see where else we've got to visit and eat!