Kansas City is pretty well known for its barbecue, which is unique in using of all different kinds of meat and a slow-smoking method.  Now you're probably asking why we're featuring barbecue here on our food blog – well, it turns out that Kansas City is also relatively vegetarian friendly, and believe it or not we were able to find some meat-free alternatives in the barbecue places we visited.  Here's a sampling of what we found – just know that we also have some meat-based dishes in this post.
Our first stop after landing was Joe's Kansas City, which has several locations in eastern Kansas.  We decided to check out the original one, located in a gas station in Kansas City, and we discovered that they serve a vegetarian version of their famous Z Man sandwich.  It's made with smoked portobello mushrooms and topped with smoked provolone cheese, onion rings, and barbecue sauce.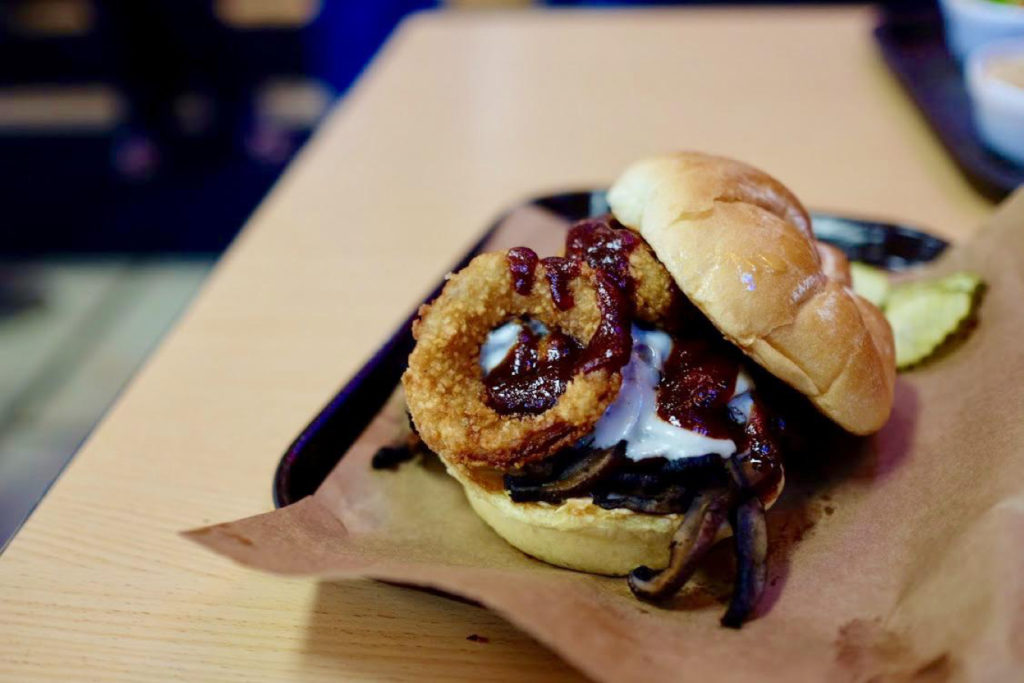 And here is the original Z Man sandwich, with beef brisket as the meat.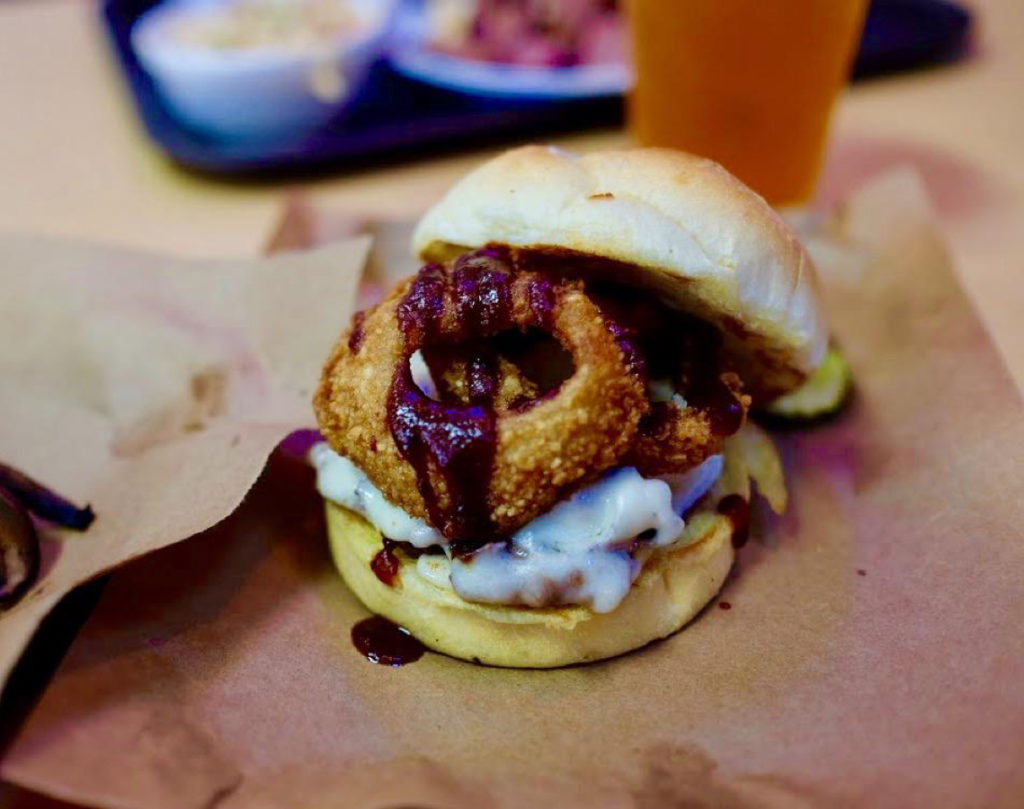 Cyril also got the Hogmaniac platter, which comes with sausage, ribs, and pulled pork, plus Texas toast.  We also split two sides of spicy slaw and "Kansas caviar", which is basically a cold vegetable salad.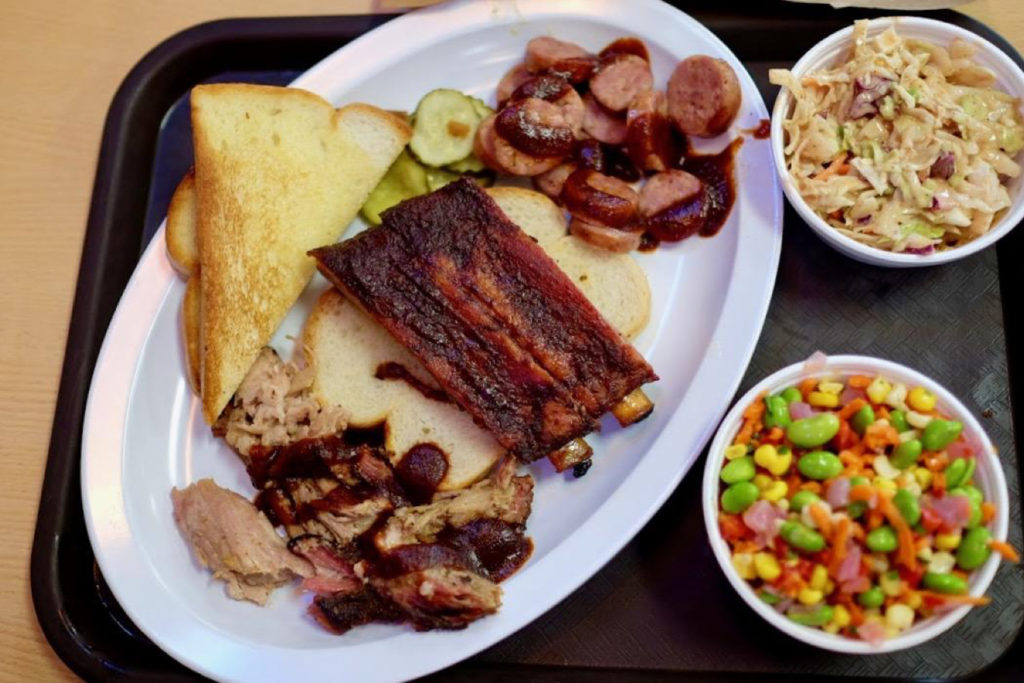 The next day we swung over to Q39, on the Missouri side of the city.  There Miriam was able to get a barbecue veggie burger – smothered in provolone cheese, fried onion straws, and their signature sauce – plus a side of mac and cheese.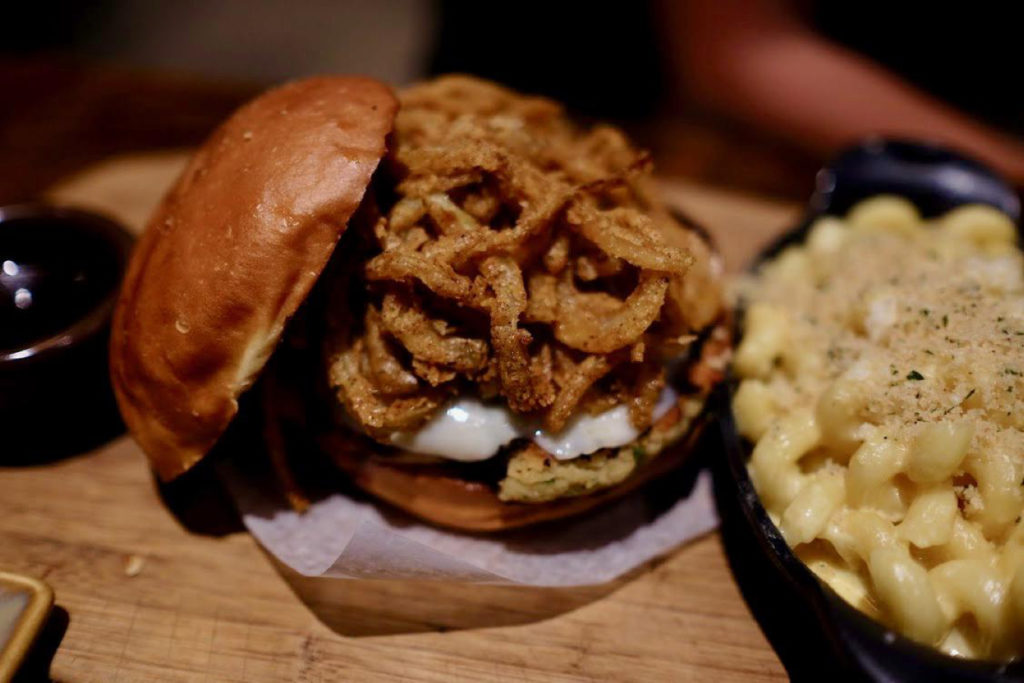 Cyril went all out and got a dinner plate of every meat they had:  ribs, brisket, pulled pork, chicken, and sausage.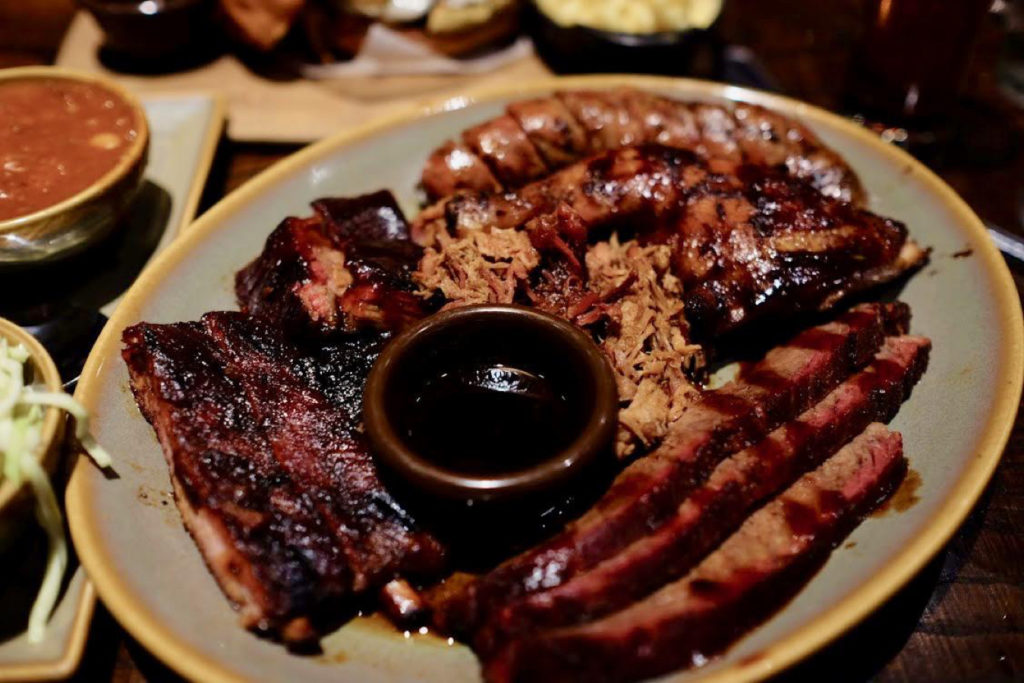 We also split an order of the cheese fondue, which comes with baked pretzels and apples to dip in …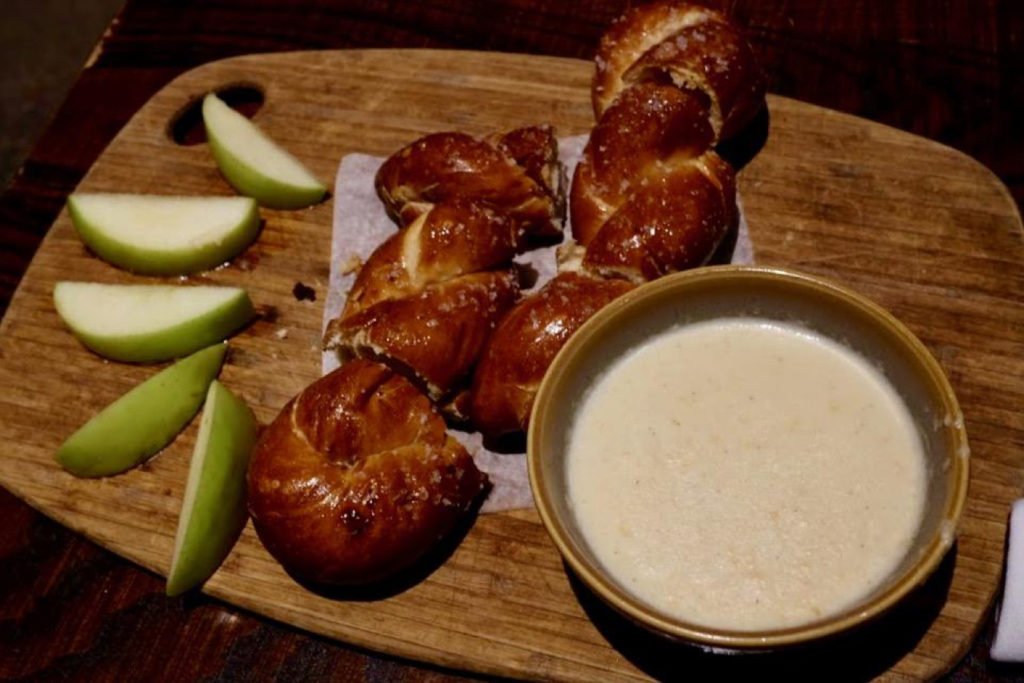 … and Cyril got himself an order of wings, doused in chipotle barbecue sauce.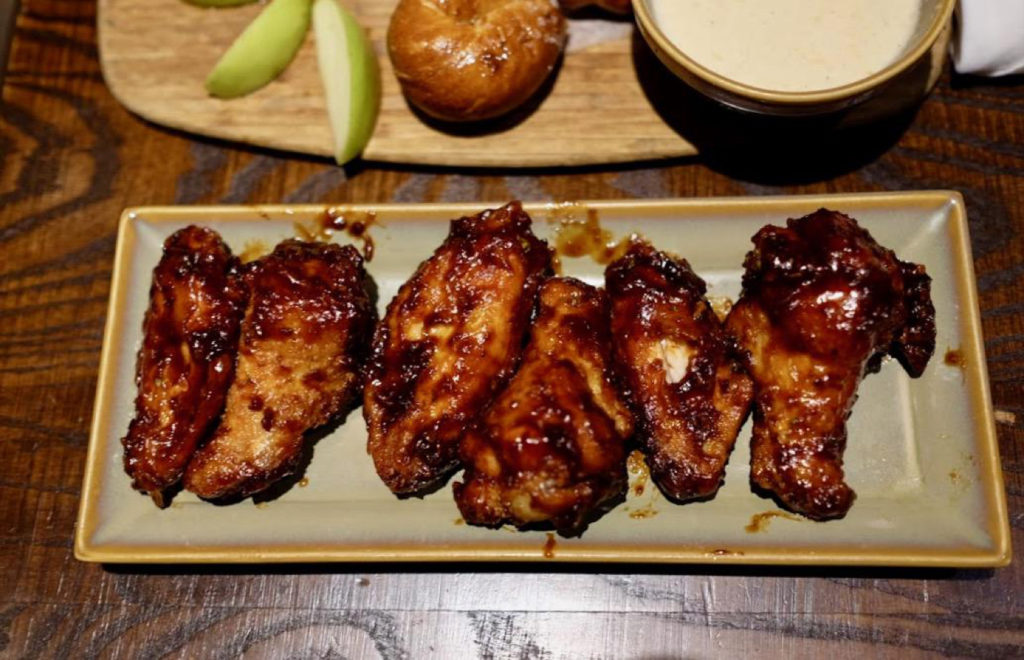 The last place we visited was Jack Stack Barbecue, which has locations on both sides of the city.  We went to the one right next to the city's beautiful Union Station and started our meal there with the smoked jalapeño cheddar cornbread, with honey butter on the side.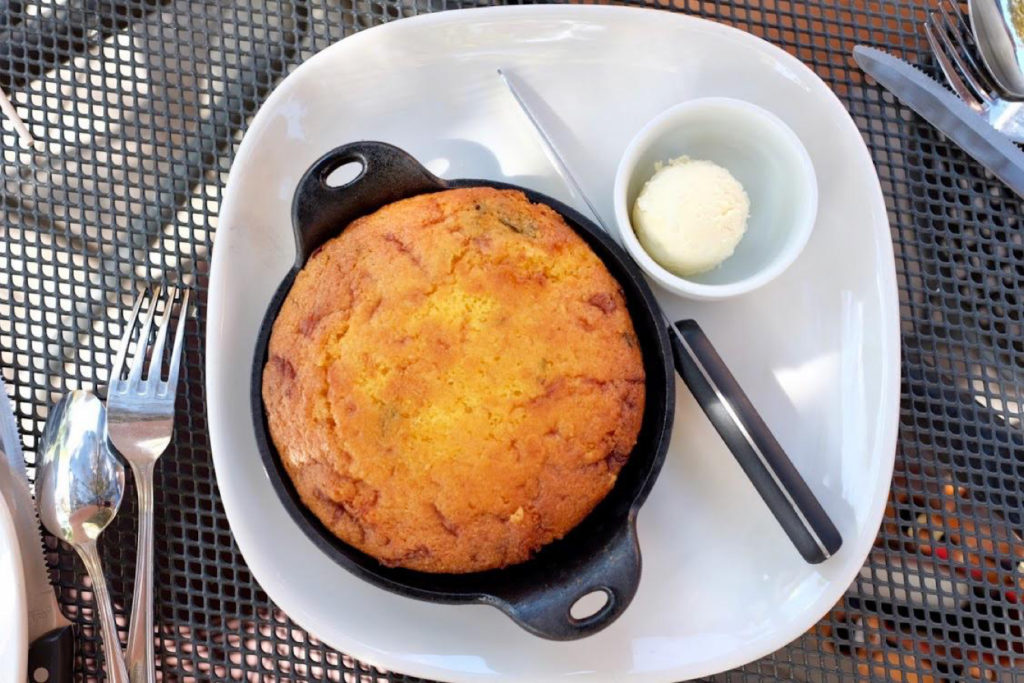 Unfortunately Jack Stack doesn't have any vegetarian entrees, so Miriam cobbled together a meal out of sides:  here is the cheesy potato bake …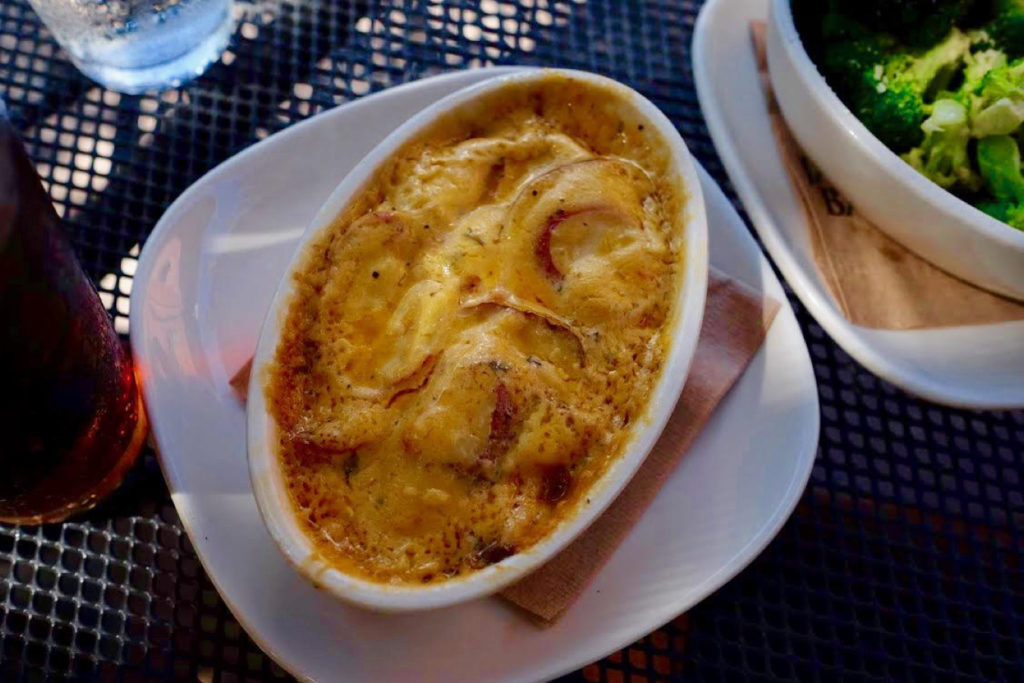 … and the broccoli, sauteed in roasted garlic butter and topped with parmesan cheese.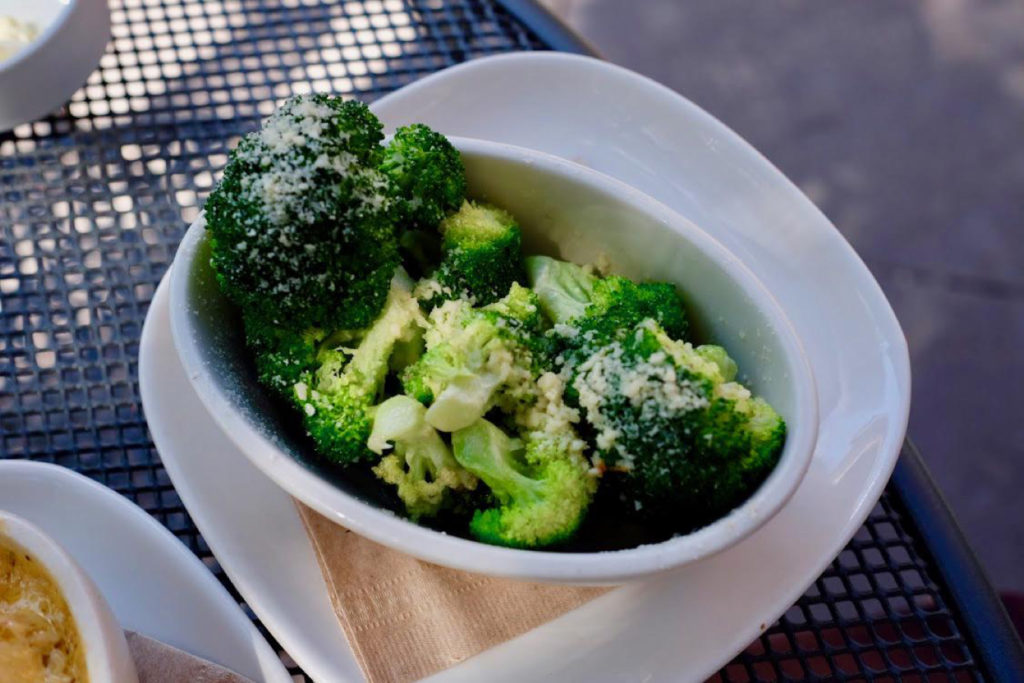 Meanwhile, Cyril got a combo platter of brisket, pulled pork, and burnt ends, plus sides of the hickory pit beans and the cheesy corn bake (both of which, sadly, are not vegetarian).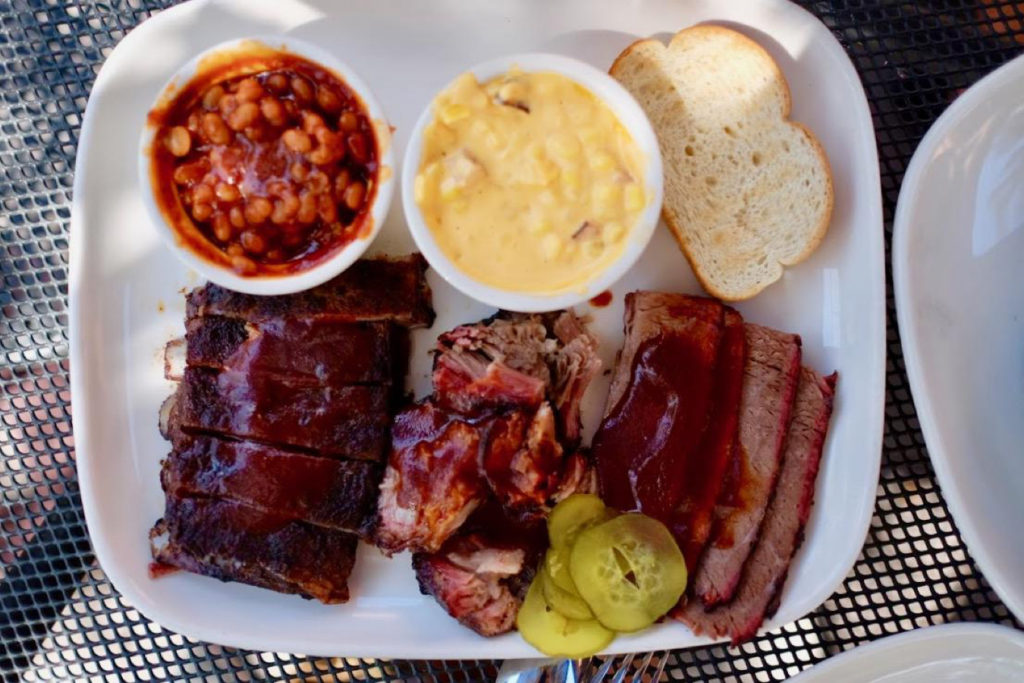 See – you can eat vegetarian barbecue!  We went to Kansas City looking to explore the food scene and we were pleasantly surprised that there were meat-free options on offer at the places we went.  We really enjoyed our time in the city, and the fact that both a vegetarian and a meat eater could both enjoy themselves was a great bonus.  We really recommend that you check out the city and explore all the different foods – meat-based and meat-free alike – that you can find there.