In South Asian cuisine, dal is a dish that has the consistency of soup and is made from dried beans and peas.  When combined with the many spices and herbs from that area of the world, dal turns into a very flavorful and hearty meatless meal.  We recently came across a recipe from Bon Appetit for a dal made with both lentils and chickpeas, and it was touted as "super-easy" so we decided to adapt it for ourselves one busy Sunday evening.  The result was a warm, filling, and incredibly tasty supper that, as a bonus, is completely vegan.  If you'd like to try this dal, we'll show you how.
You'll need:
Vegetable oil
A large onion
Garlic
Ginger
Curry powder
Cayenne
A 15.5-ounce can of chickpeas
2 13.5-ounce cans of coconut milk
Dried lentils
Sage
First, roughly chop your onion and place it in a large Dutch oven with 3 tablespoons of oil and a few whole garlic cloves.  Cut off a large piece of ginger, peel it, and grate it on top of the onion and garlic, then cook everything over medium heat for 5-7 minutes until the garlic starts to brown.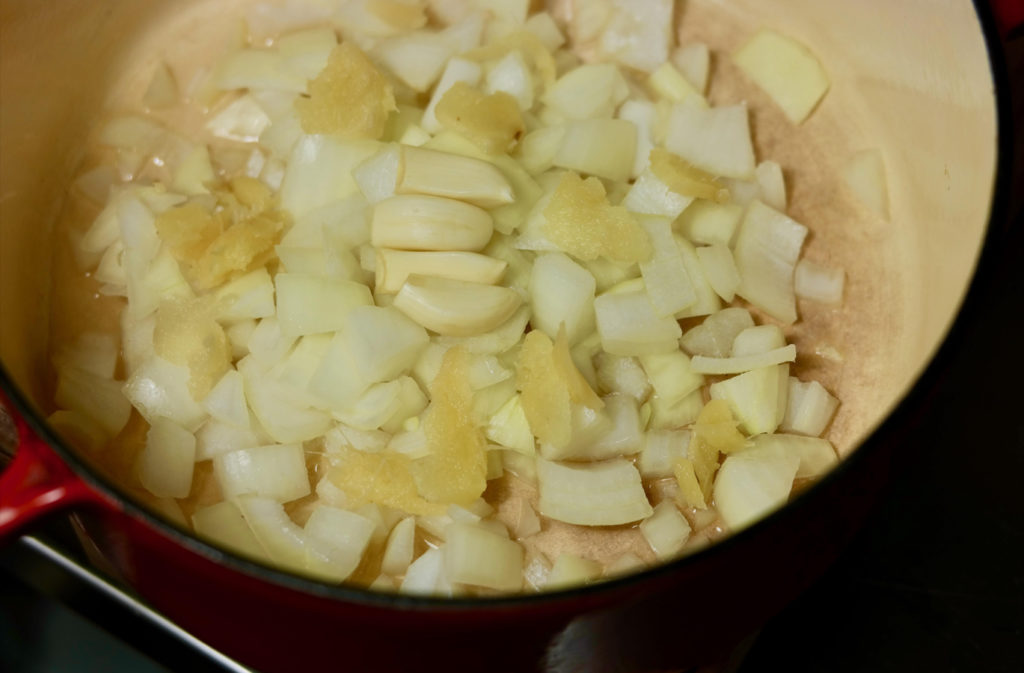 Sprinkle a tablespoon of curry powder and a teaspoon of cayenne on top and cook the veggies for another minute.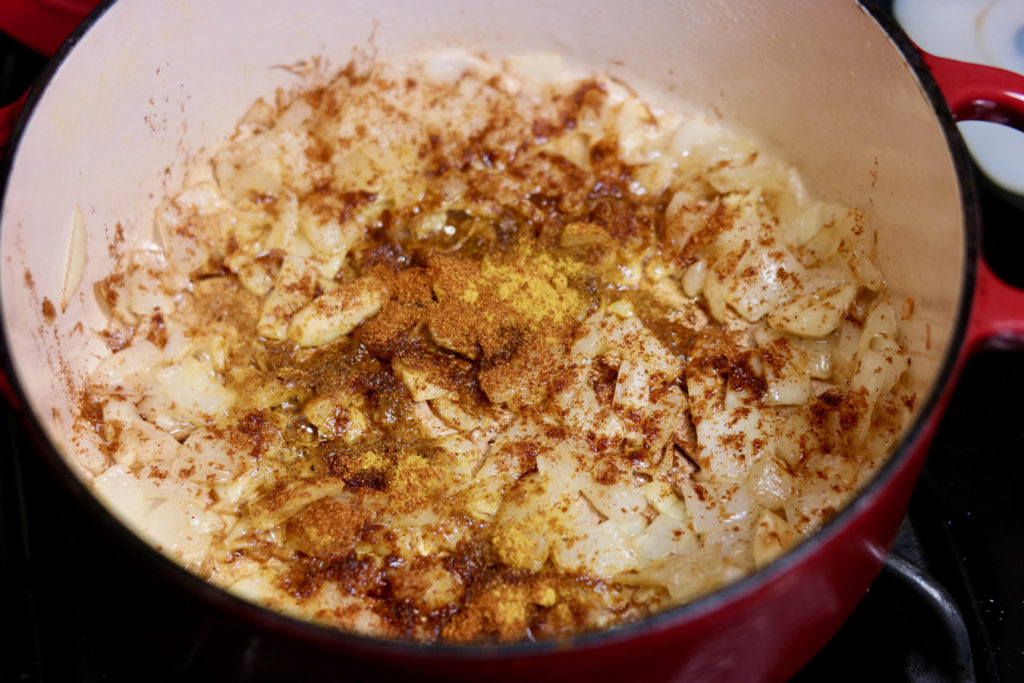 Meanwhile, drain your chickpeas and pat them dry with a kitchen towel.  Add them to the pot …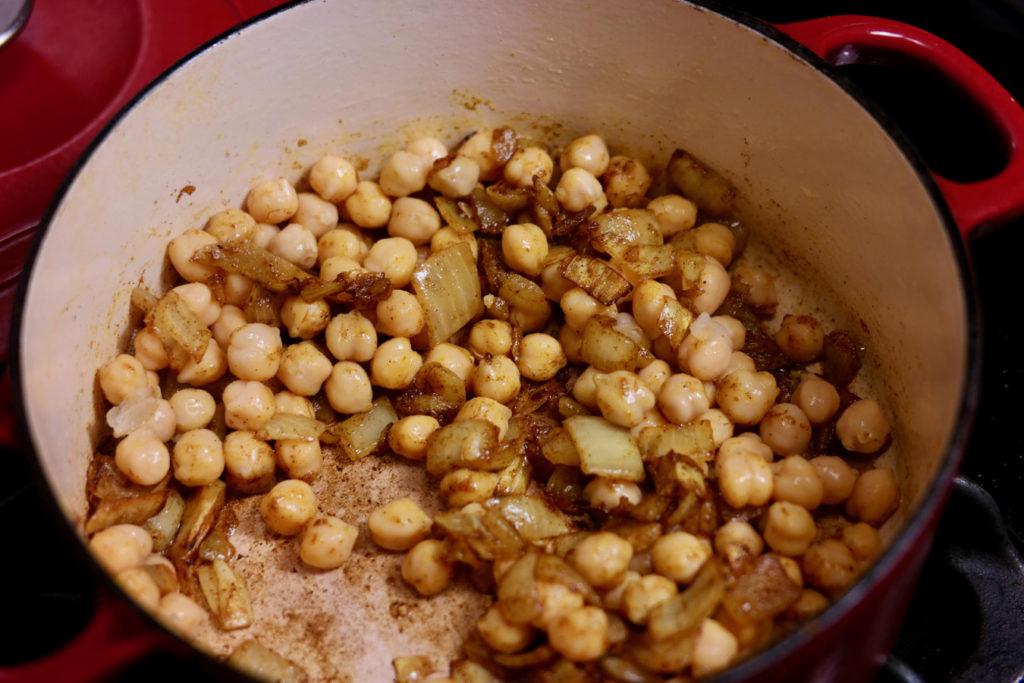 … along with 4 cups of water and bring everything to a simmer.  Cook this mixture for 25 minutes with the lid of the Dutch oven placed on top but slightly vented so some steam can escape.  Once the chickpeas have cooked, pour in 1 1/2 cups of lentils.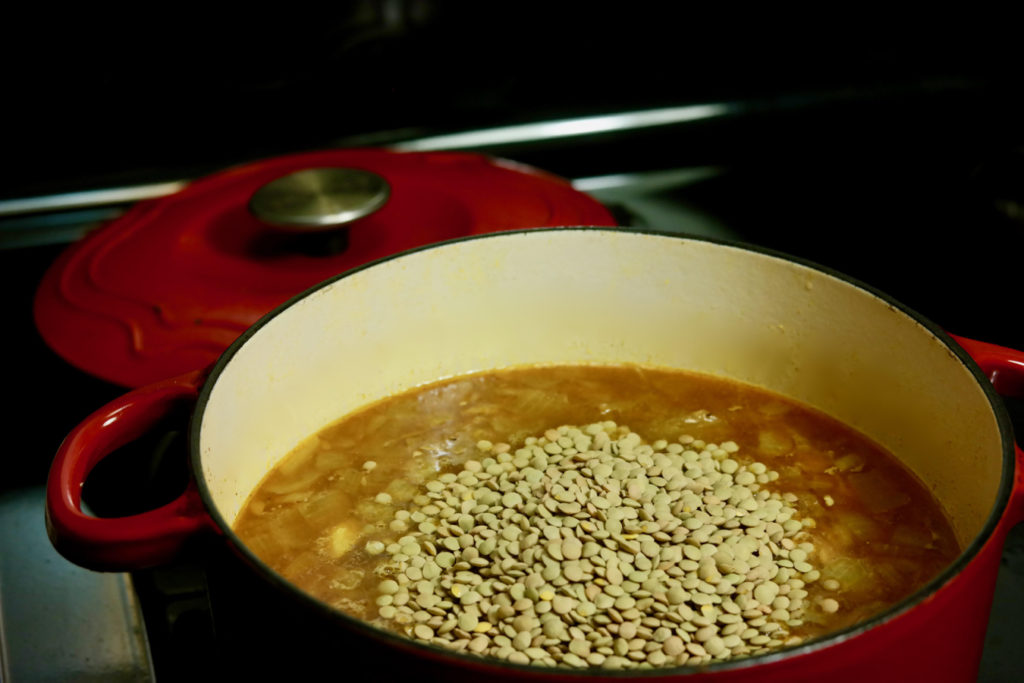 Then mix in both cans of coconut milk and bring everything to a simmer again.  With the lid again offset on top of the pot, leave your dal on the stove for another 30 minutes or so, until the lentils are cooked and your have a stew-like texture.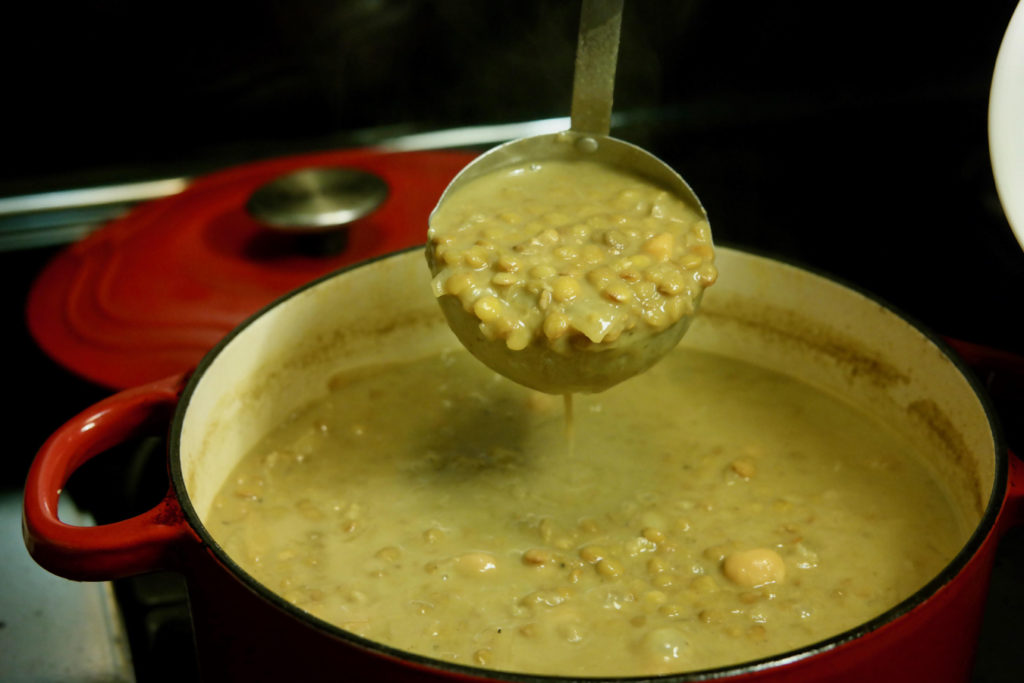 Now dish out the dal and serve it with torn sage leaves on top.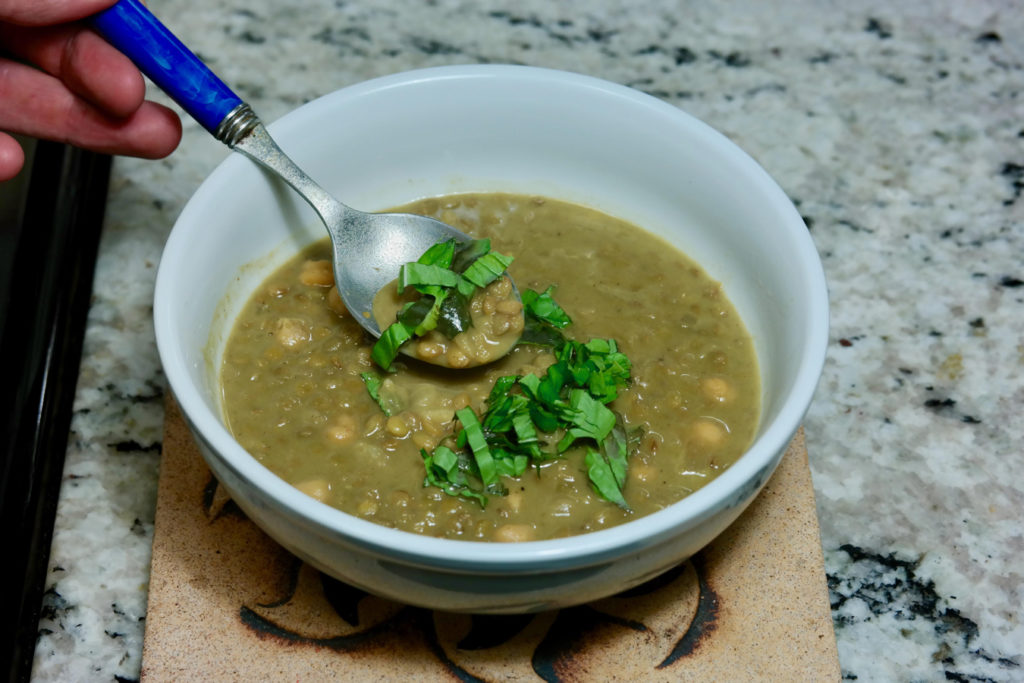 What you get at the end is a kind of thick soup filled with tender, protein-rich chickpeas and lentils in a mixture that's creamy – yet still vegan – and a little spicy.  The curry powder, garlic, ginger, and cayenne bring some good tastes to the table, and the result is a dish that warms and fills you up and hits all your taste buds, without using any meat or dairy.  Plus, this dish is so simple to make, even if it does take a while to cook, that almost anyone can tackle it.  As the cold weather sweeps in and soups are making their way back to our menus, give this dal a try!