There's a lot of flavors in this pasta that you might think, at first, don't really go together:  there's Italian pasta; there's feta cheese, which we usually associate with Greek food; there's jalapeños from Mexico; and there's also corn and basil.  Yes, these ingredients might seem weird all combined, but they actually make for a great, easy dish – just look at how delicious that bowl of pasta is!  We adapted this version for ourselves from a recipe in the New York Times, and if you're willing to give this a try, here's how you can make this simple meal.
You'll need:
A pound of pasta
Butter
2 jalapeños
5 ears of corn
8 ounces of feta cheese
Fresh or dried basil
Start by cooking your pasta, then shuck your corn and use a large knife to cut off all the kernels.  Chop your jalapeños up as well.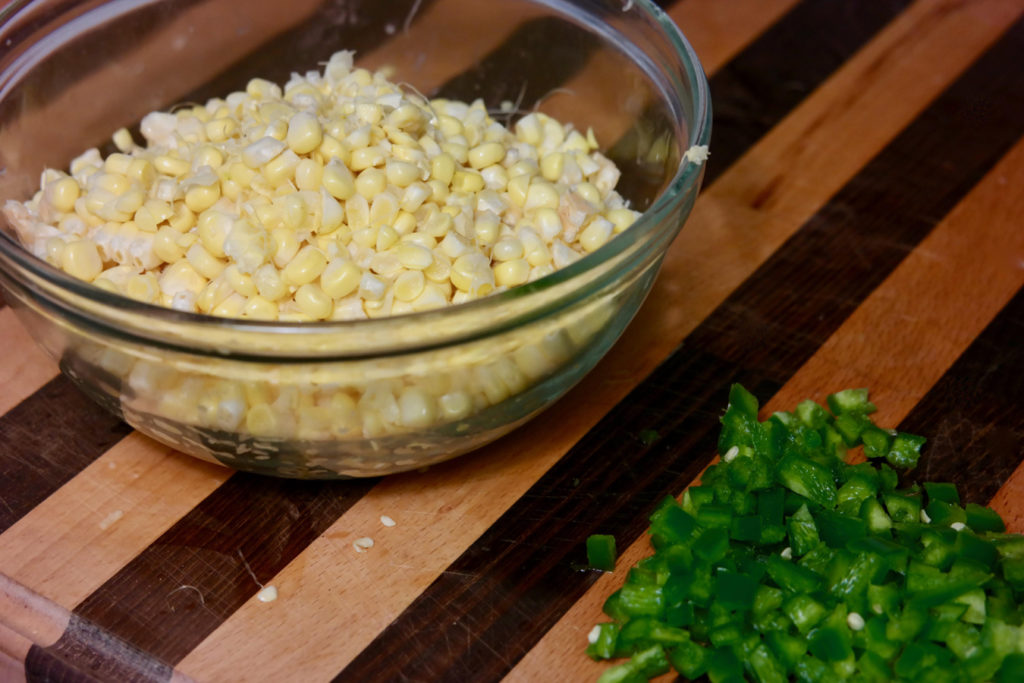 In a large pot, melt 4 tablespoons of butter over medium heat and cook your jalapeño for only 1-2 minutes, until it's just softened.  Add the corn kernels and cook them for another 5 minutes or so, until you notice them beginning to brown in places.  Use a 1/4-cup measure to scoop some water out of the pot where the pasta is cooking and add that in, letting it simmer for a few minutes until it's mostly reduced.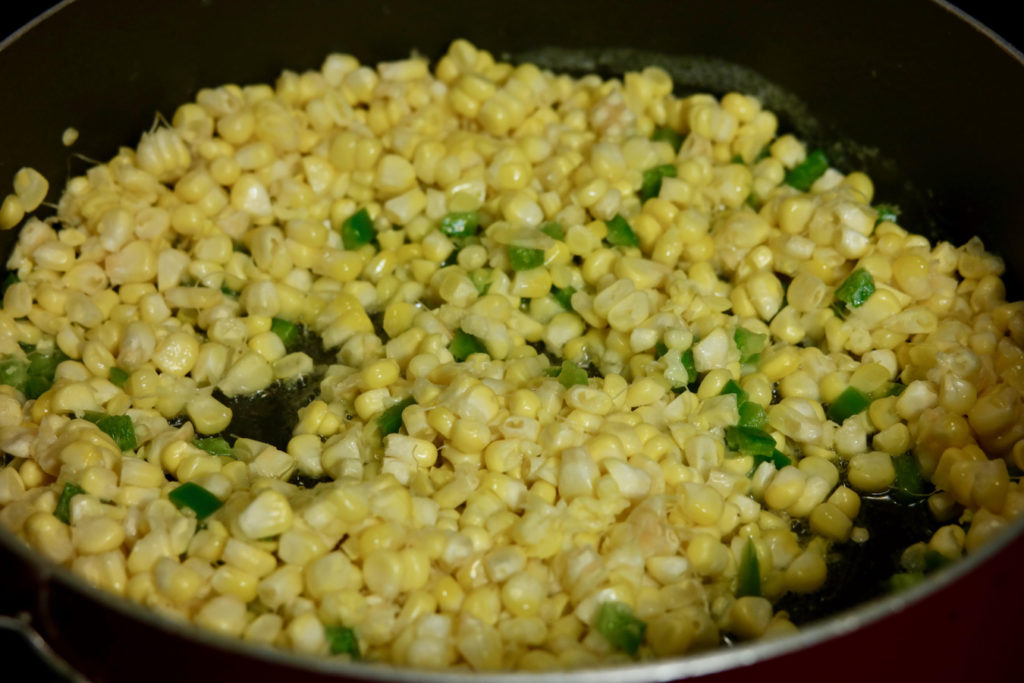 When the pasta is done, drain it and add it to the corn and jalapeño.  Crumble your feta cheese and mix it in as well, along with 1/2 cup of chopped fresh basil or dried basil.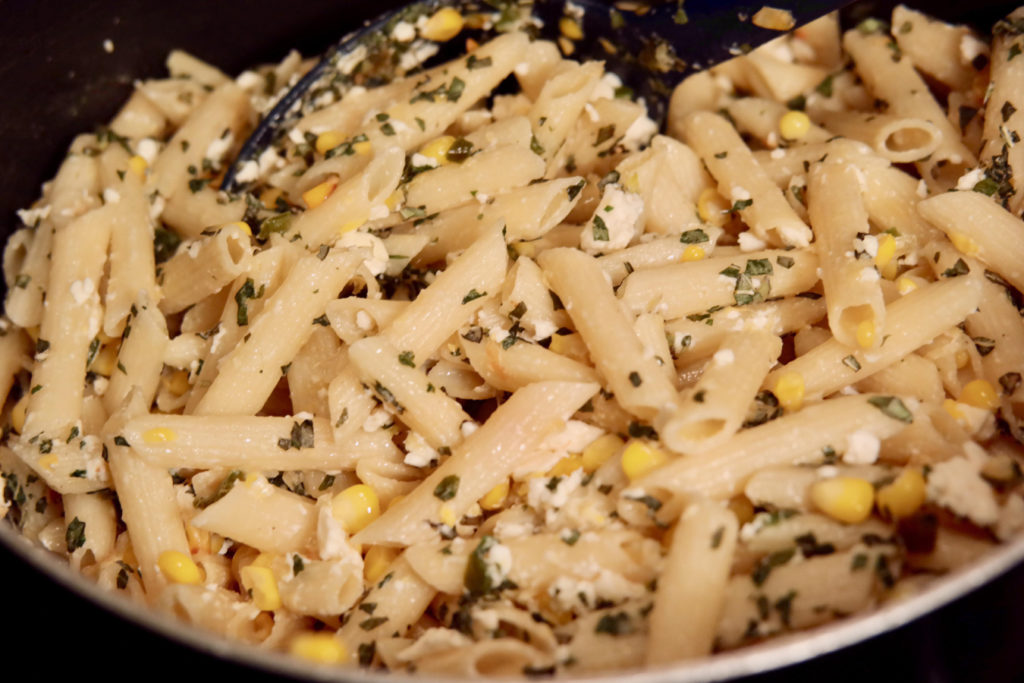 And that's pretty much it – now you can serve it up and eat!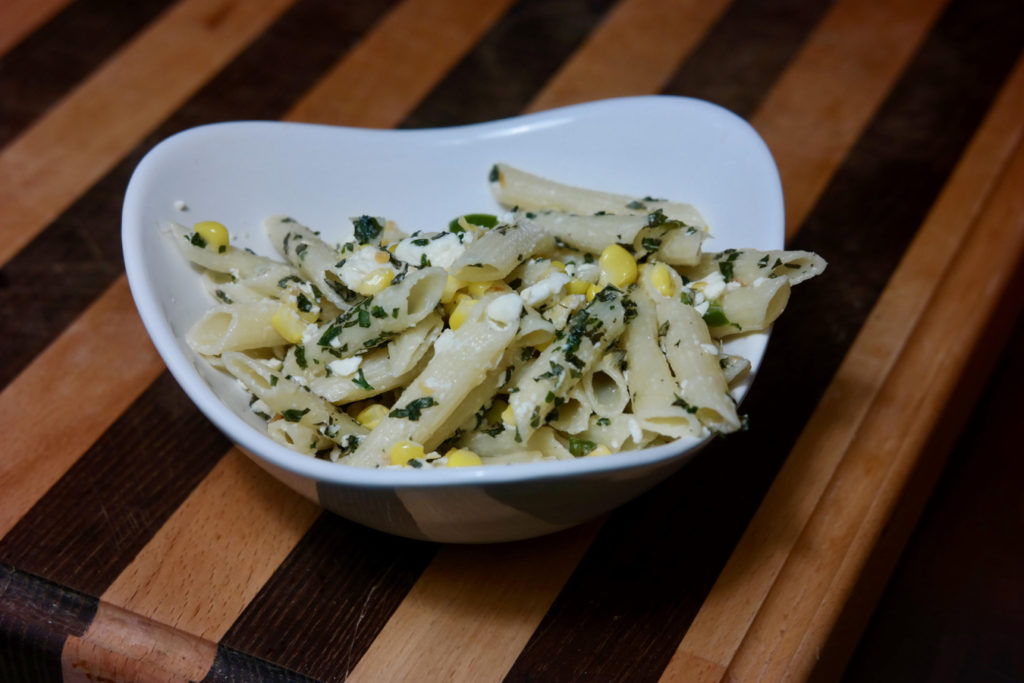 This pasta is so quick and easy – it really doesn't take more than 20 minutes from start to finish, and it's got so many different tastes.  The jalapeños are a little spicy, while the feta's creaminess counteracts that heat and the corn and basil add in some veggie, herb-y goodness.  If you're looking to try a bunch of different flavors from around the world but don't feel like diving into a complicated recipe, we think this pasta is pretty simple, tasty, and satisfying.