Some people like to joke that muffins are just un-frosted cupcakes that we as a society have deemed acceptable to eat for breakfast.  That may be so, but here's a recipe we found in Bon Appétit that incorporates a vegetable – butternut squash, which is popular now in the fall – into the muffin batter, so you can feel a little better about eating them.  While you might think it's weird to add this particular veggie to your muffins, these came out really tasty and moist, thanks to all the water that's naturally in squash.  We're glad to add these into our muffin arsenal, which already includes some banana coffee muffins.
To make these, you'll need:
2 eggs
Butter
Buttermilk
Ginger
Brown sugar
Flour
Baking powder
Baking soda
Cinnamon
A butternut squash
Shredded coconut
Chopped pecans
First, peel your squash and cut it into four pieces, so that it's easier to work with.  Use a box grater to shred the squash – you should come up with about 2 cups' worth.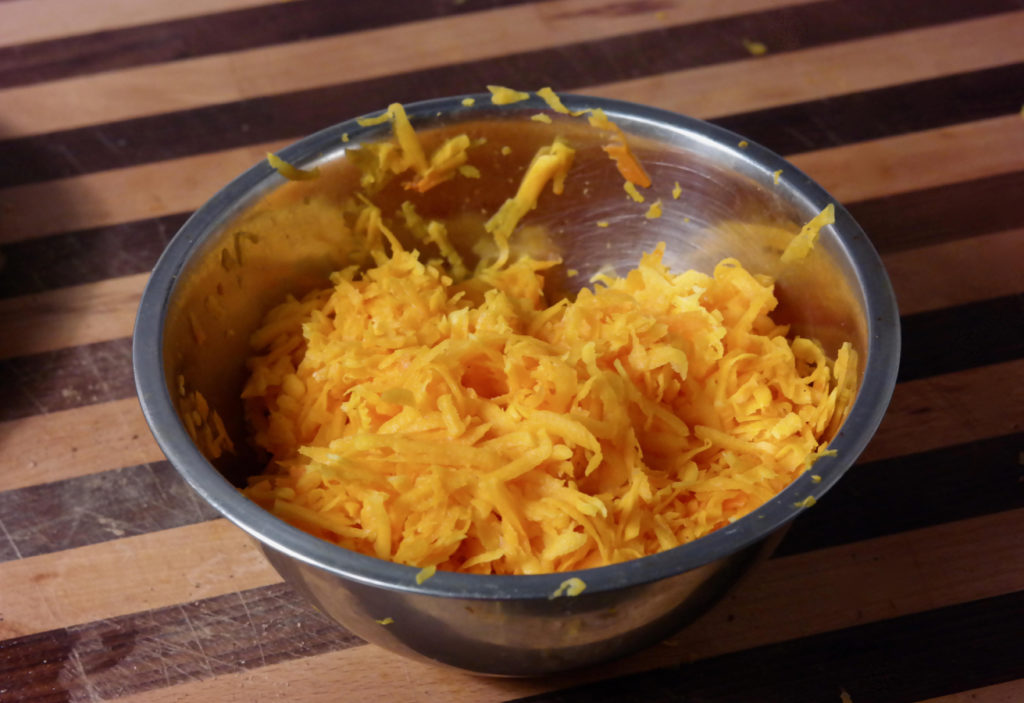 In a bowl, mix together 2 eggs, 10 tablespoons of melted butter, 2/3 cup of buttermilk, and 2/3 cup of brown sugar.  Grate a 2-inch peeled piece of ginger and add that in too.  Then in another bowl whisk together 2 cups of flour, 2 teaspoons of baking powder, 1/4 teaspoon of baking soda, a teaspoon of cinnamon, and a pinch of salt.  Stir the egg mixture into the flour mixture, and there you have your basic batter.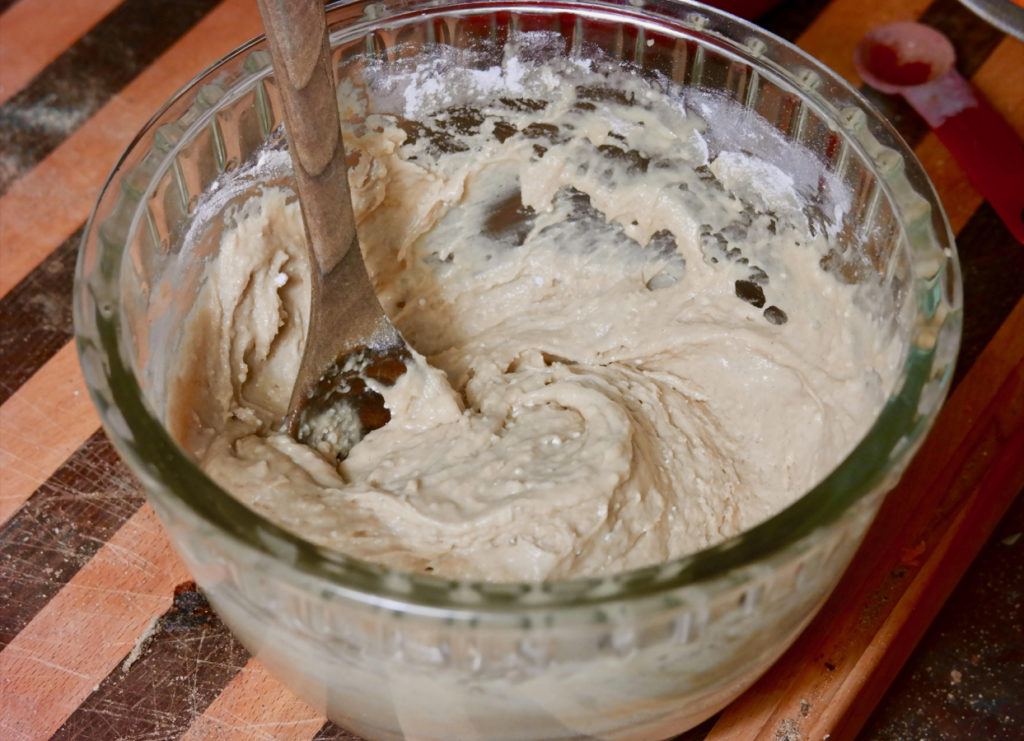 Now add in the grated squash.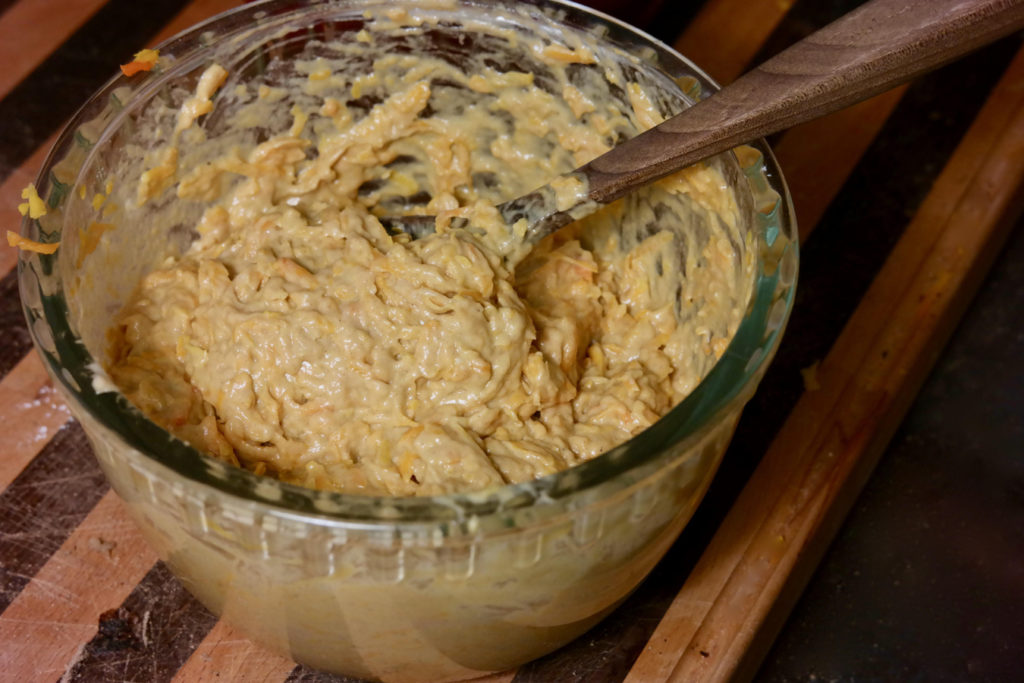 Measure out 3/4 cup of coconut and 3/4 cup of pecans and stir those in too to complete your batter.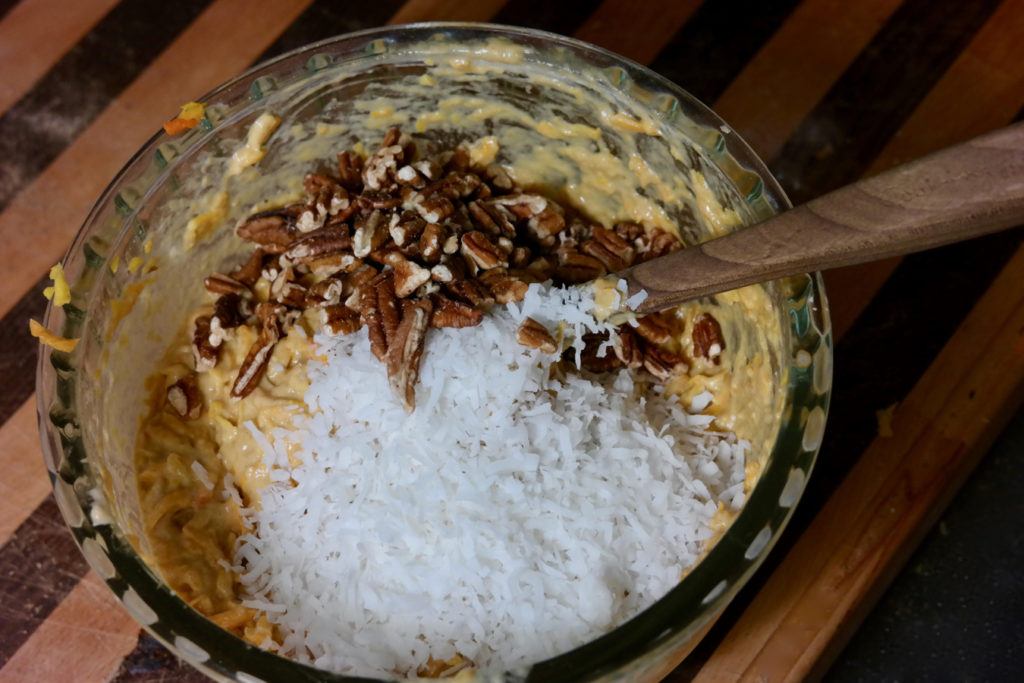 This recipe yields around 12 muffins, so coat a muffin pan in cooking spray and divide the batter between all of the muffin cups, then sprinkle some extra brown sugar on top of each muffin.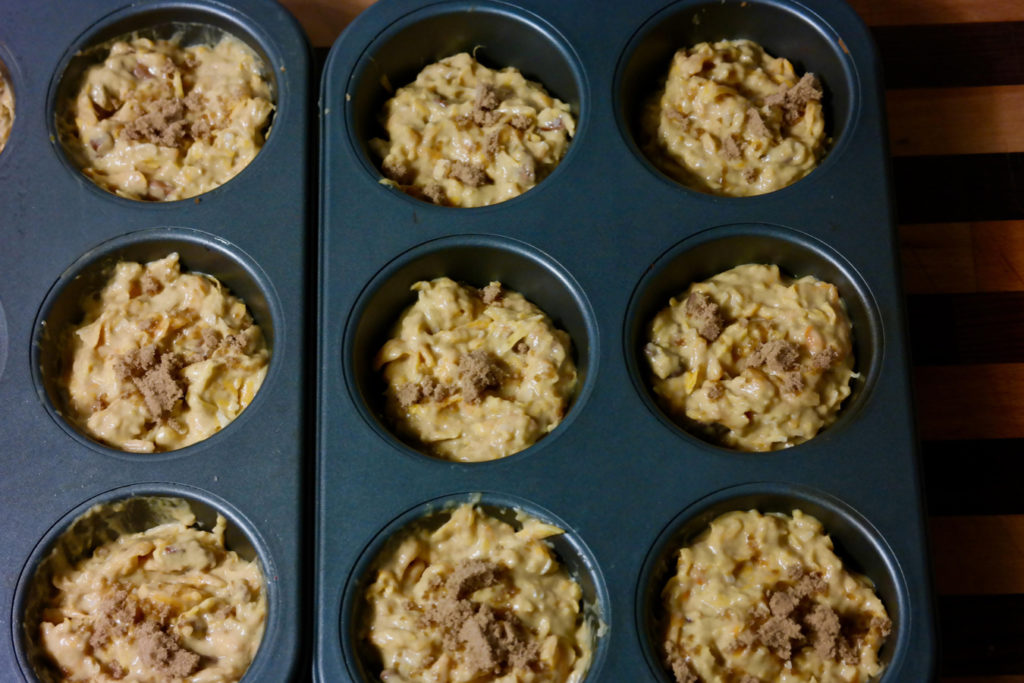 Bake the muffins at 375°F for 15 minutes, then turn the pans around and bake for another 15 minutes or so, until you can push a toothpick into the middle of a muffin and it comes out clean.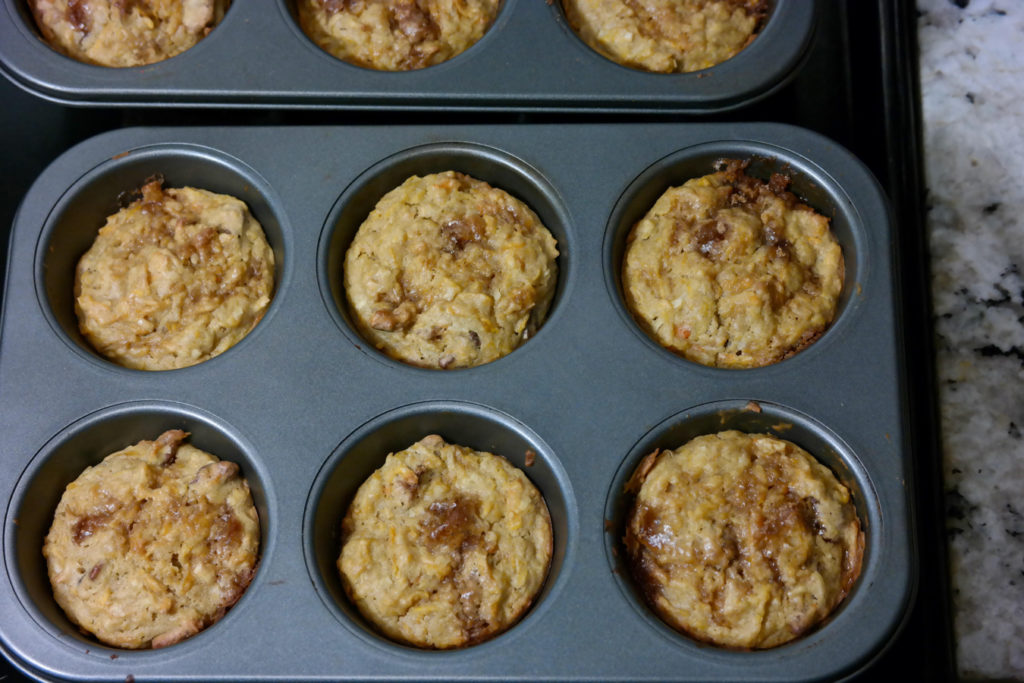 Take the muffins out of the pan and let them cool, then you can eat them!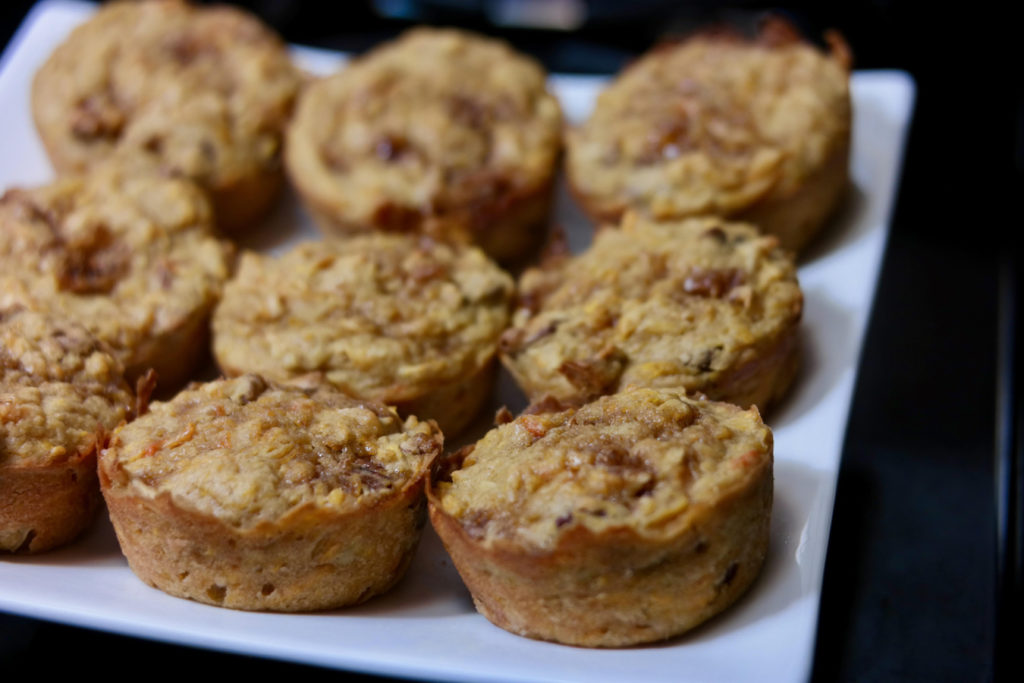 Butternut squash makes for some awesome muffins – it's colorful and seasonal and its water content ensures that these muffins aren't dry.  Add in some nuts, coconut, and brown sugar and you've got some delicious pastries that you can feel good about eating.  If you need to bake for a crowd and are looking for something new and delicious to bring, we can't think of anything better.