It's that time of year again – Christmas cookie time!  Over the past few holiday seasons we've made chocolate blackout cookies, sugar cookies, and spritz and velvet cookies.  This year we made a bunch of new cookie recipes, and we're going to share them with you in the next few weeks.  First up, these super easy fudge cookies, which we based on recipe from the New York Times.  These took less than half an hour to bake, and as you can see they're deliciously rich – so they're perfect entry-level holiday cookies.
To make these, you'll need:
3 eggs
Powdered sugar
Cocoa powder
Cinnamon
Vanilla extract
Large bittersweet or dark chocolate chips
First, break all your eggs into a bowl and whisk them well.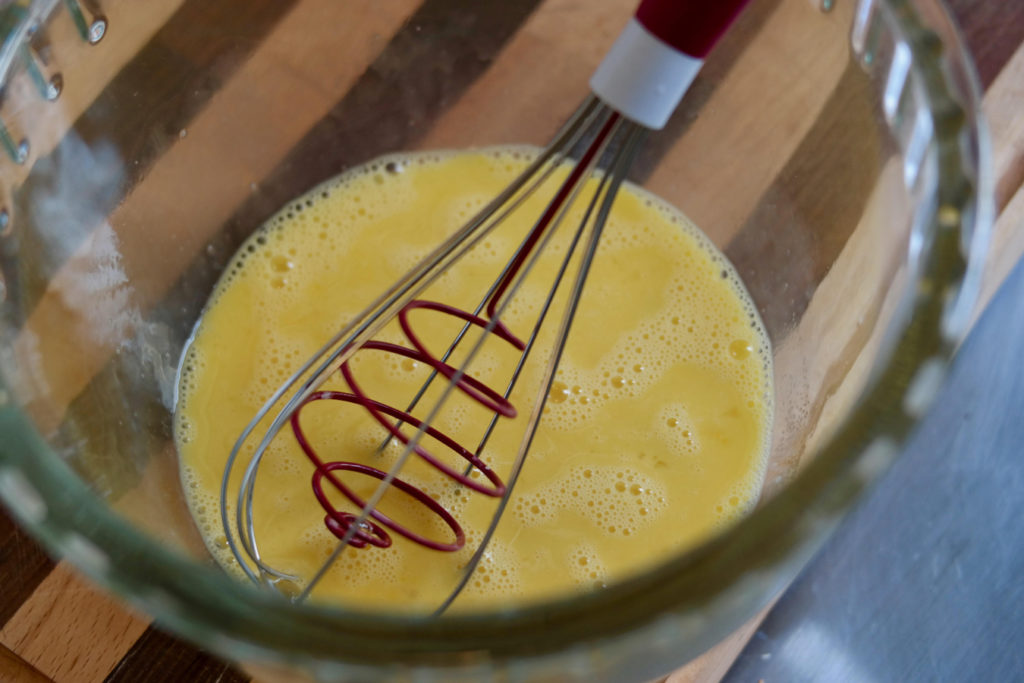 In a separate bowl, mix together 3 cups of powdered sugar, 1 1/2 cups of cocoa powder, 1/2 teaspoon of cinnamon, and a pinch of salt.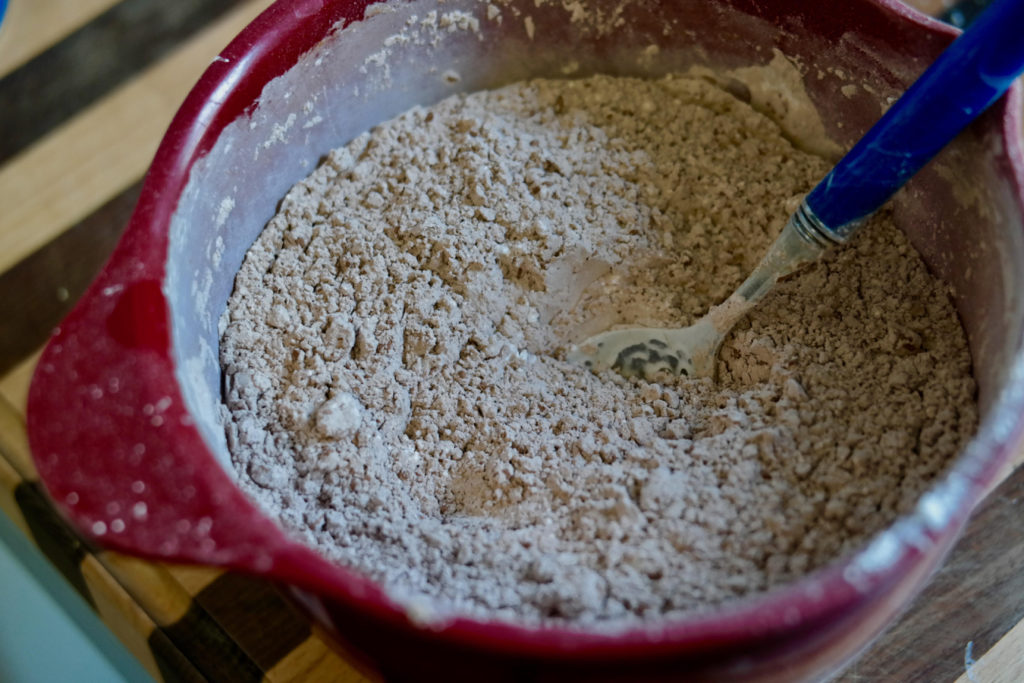 Pour the eggs into the dry ingredients and whisk it all together – once the mixture becomes thick, you can use a spoon to continue combining everything.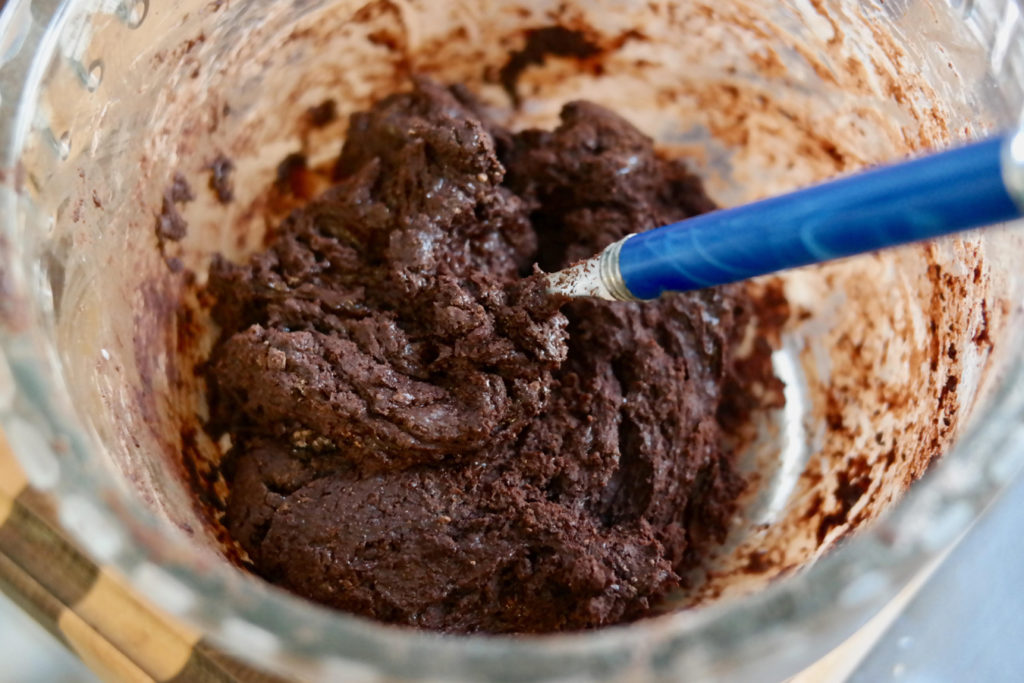 Then add in a cup of the chocolate chips and 1 1/2 teaspoons of vanilla and mix those in as well.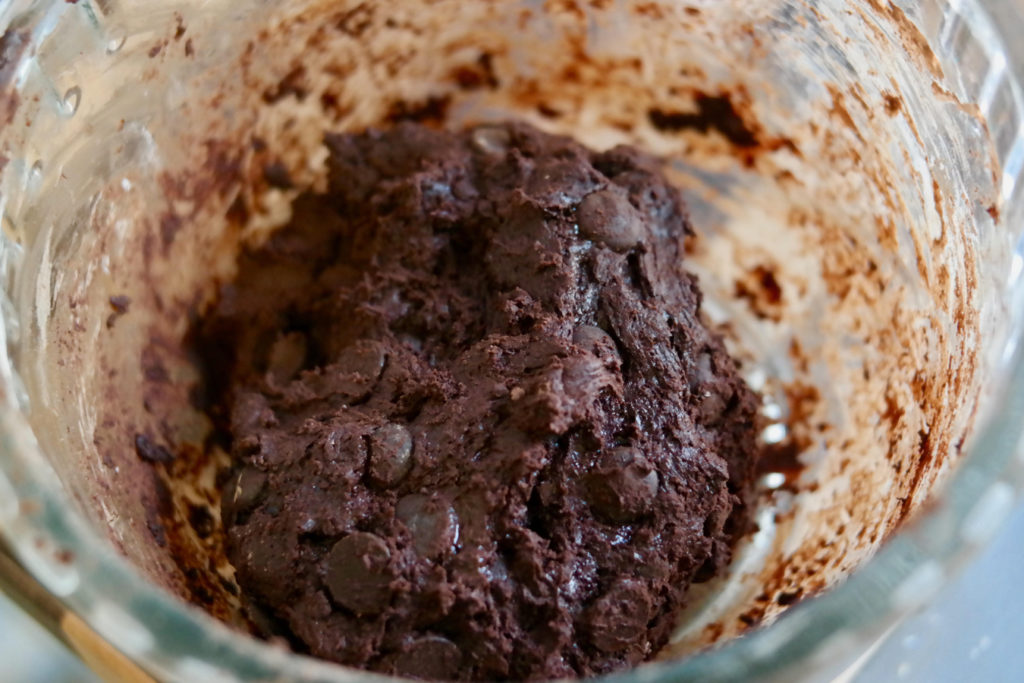 Line 2 baking sheets with parchment paper and heat your oven to 350°F.  Scoop up about 2 tablespoons of dough at a time and spread these on your baking sheets fairly spaced out – you should be able to get about 15 balls of dough on each sheet.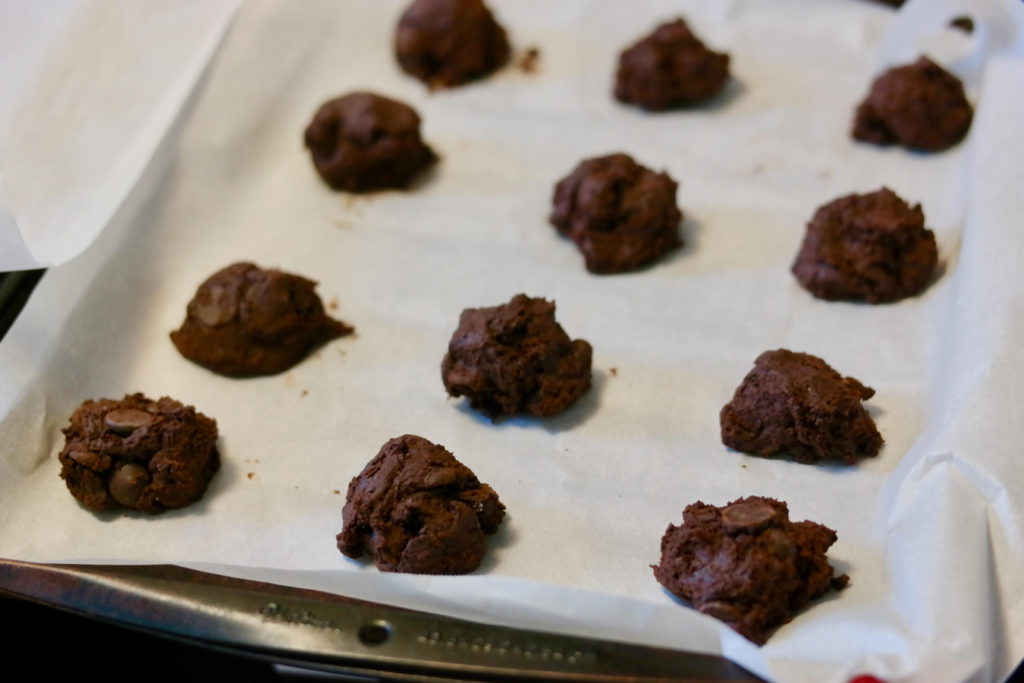 Bake for 6 minutes, then swap each sheet from one rack to another and rotate them around, then bake for another 6-7 minutes.  You'll know the cookies are done when they're a little cracked on top and hard around the edges but still soft in the middle.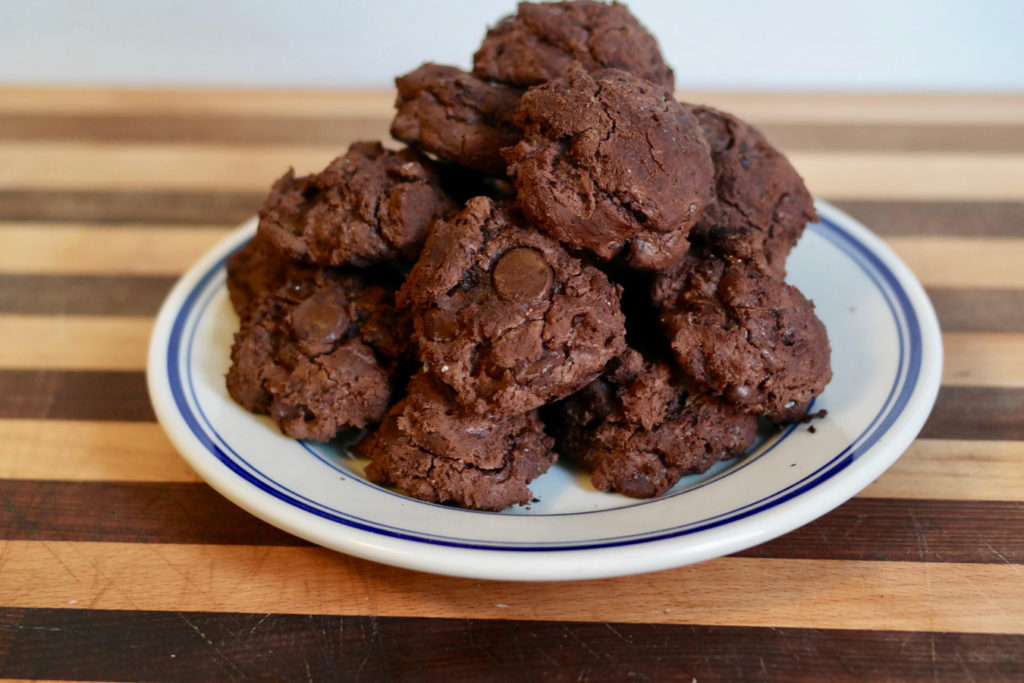 See – super easy, and very chocolate-y and delicious.  Since there's no flour in these cookies, they turn out very chewy on the inside and nice and crisp on the edges.  Using powdered sugar, too, makes them sweet without bring too overpowering.  If you're only going to make one kind of cookie this season, we suggest you make these because they're so simple yet delicious – but of course, check back soon to see some other great cookies we recommend.