Earlier this week we showed you some fudge cookies we made for the holidays this year, so here's another one of our Christmas cookie recipes!  OK, we know what you might be thinking – those don't look like cookies.  And it's true, these butter tarts are more like mini-pies, but they were listed in the New York Times as a sweet treat to make for Christmas so we decided to try them anyway.  The result was a really unique little dessert to add to our cookie collection this season, and we thought they came out kind of cute.  The technique for making them was really unique, too, so we're convinced you'll like these, even if they don't exactly fit the cookie mold.  Apparently butter tarts are a Canadian delicacy, so we hope we're doing our neighbors to the north proud with this version.
To make the tarts, you'll need:
Flour
A stick and a half of butter
2 eggs
Vinegar
Brown sugar
Vanilla extract
First, you'll want to make the dough for these tarts:  measure out 1 1/2 cups of flour and stir in a small pinch of salt, then cut one stick of butter into cubes and add that in.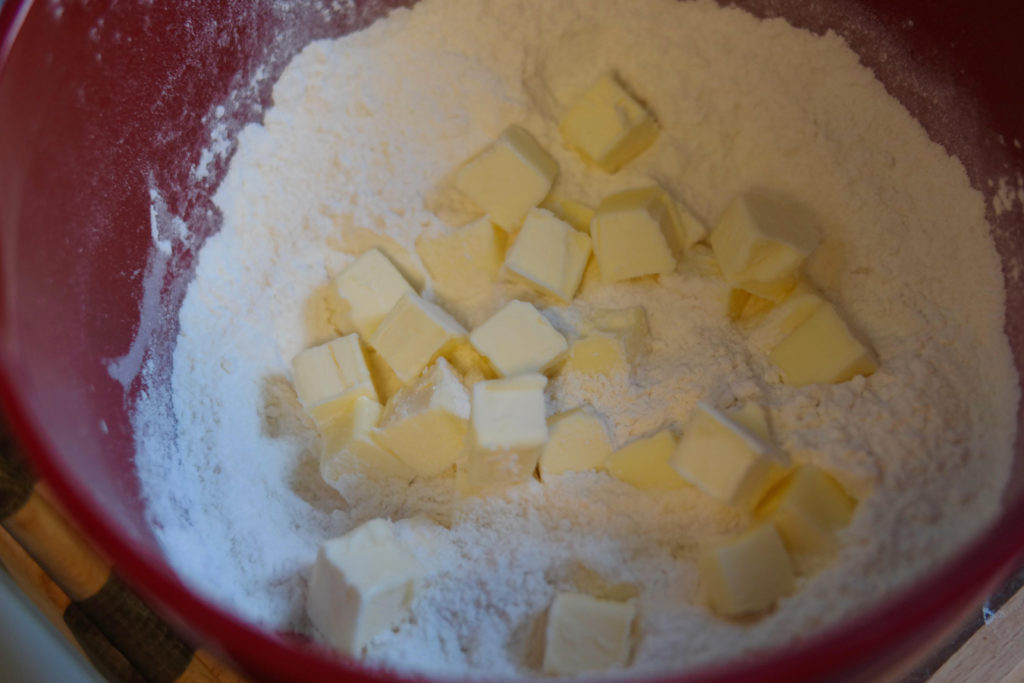 Use your hands to mix the flour and butter together until you have an even, crumbly mixture (this part may take a while).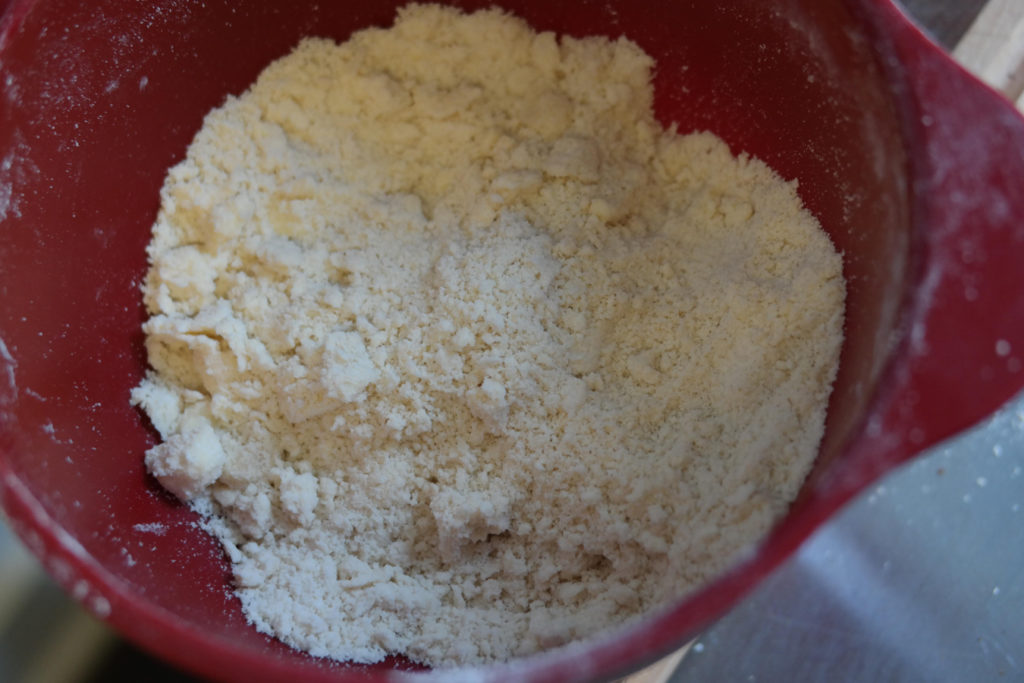 Then in a separate bowl, mix together one egg yolk, a teaspoon of vinegar, and 1/4 cup very cold water and add that to your flour and butter.  Use your hands again to knead all this together into a dough.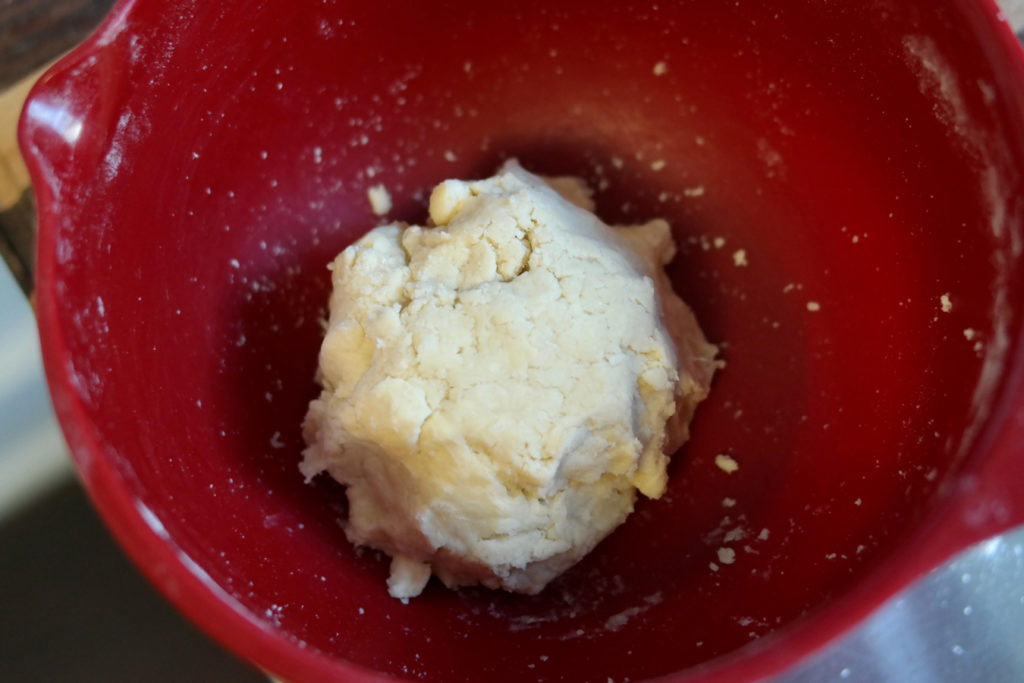 Shape the dough into a rough square and cover it in plastic wrap, then place it in the fridge for at least half an hour.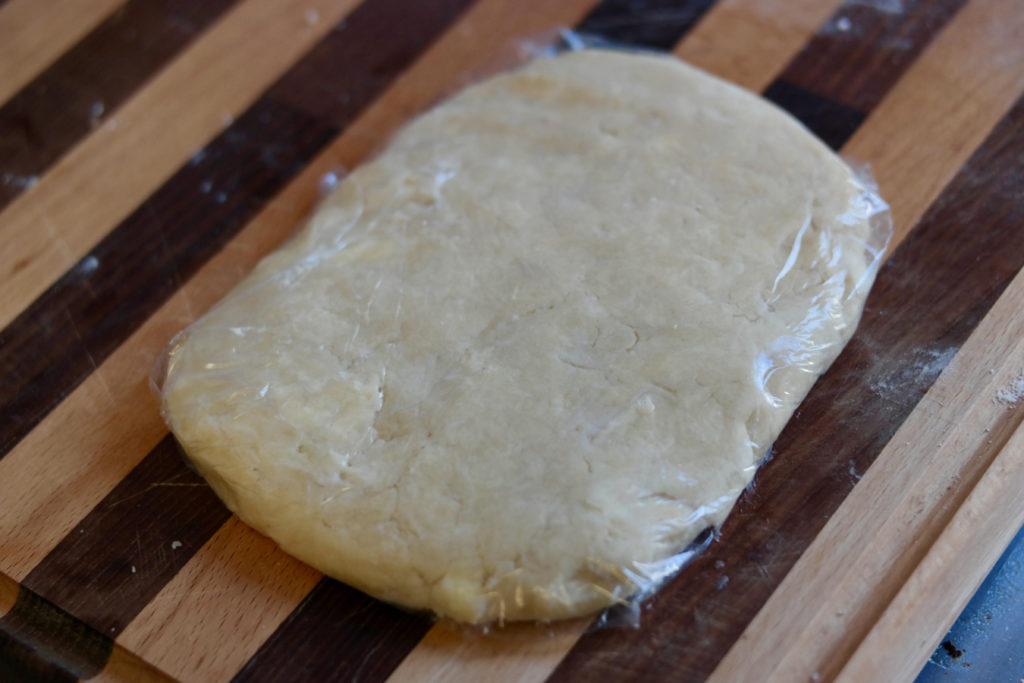 While this is chilling you can make the tarts' filling by beating together a cup of brown sugar, a pinch of salt, and another half stick of softened butter together with a fork.  Once you have a mostly smooth mixture, add in an egg and a teaspoon of vanilla.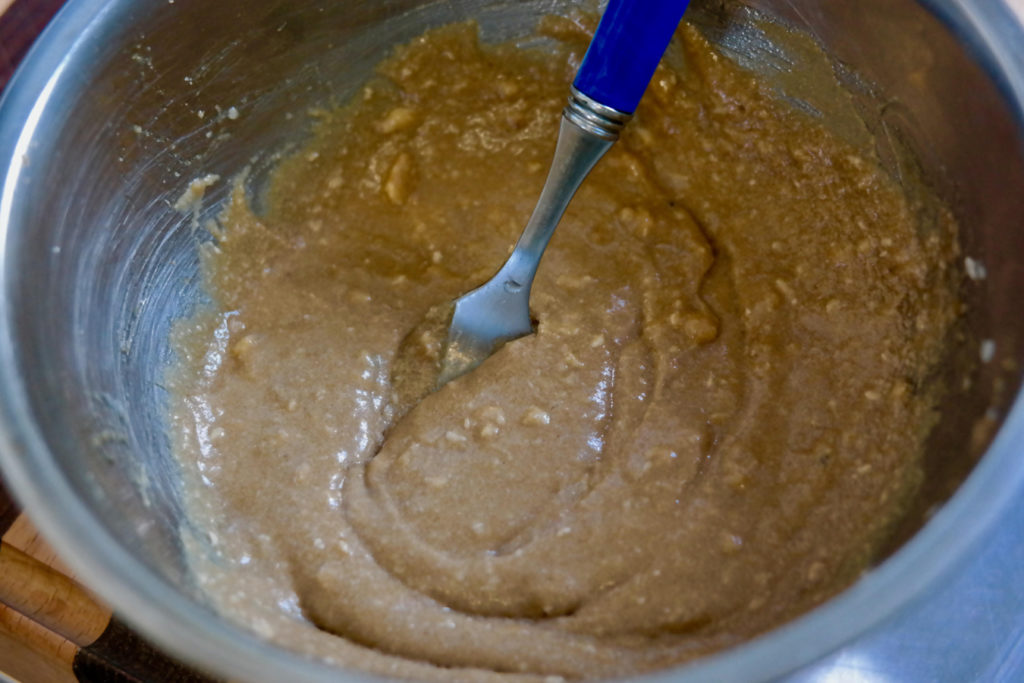 Once the dough is ready, roll it out with a rolling pin into a 16″ x 12″ rectangle (which should be no more than 1/4-inch thick).  Then cut out 4-inch rounds from the dough – we used a 28-ounce can of tomatoes that we had sitting around.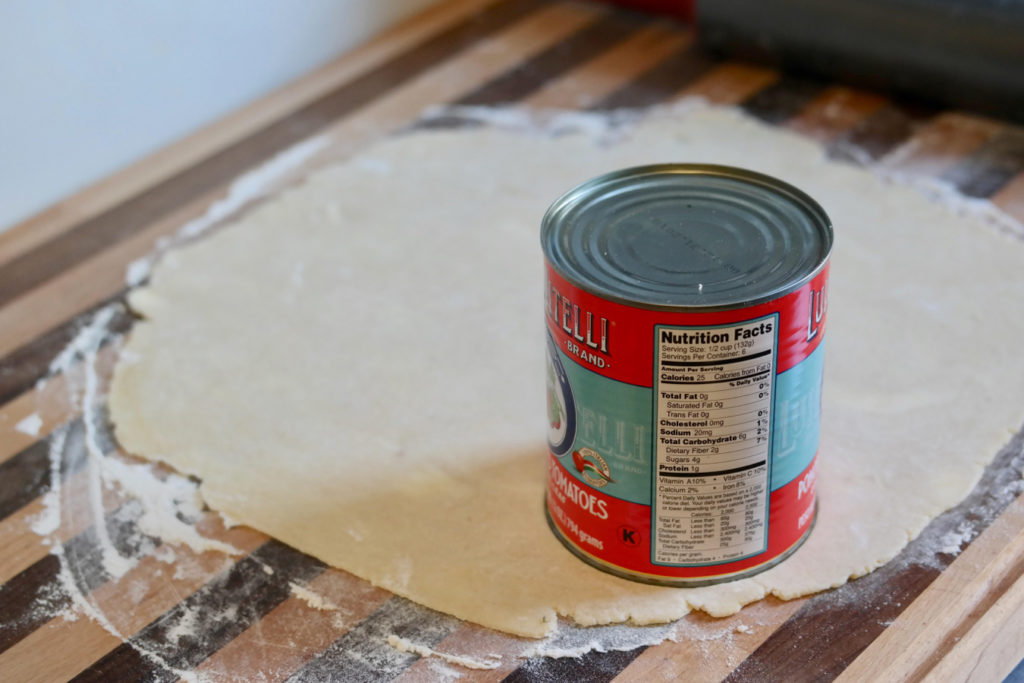 Once you have your first set of cut-out rounds, you can keep rolling out the excess dough and cutting out circles until you use it all up making tart shells.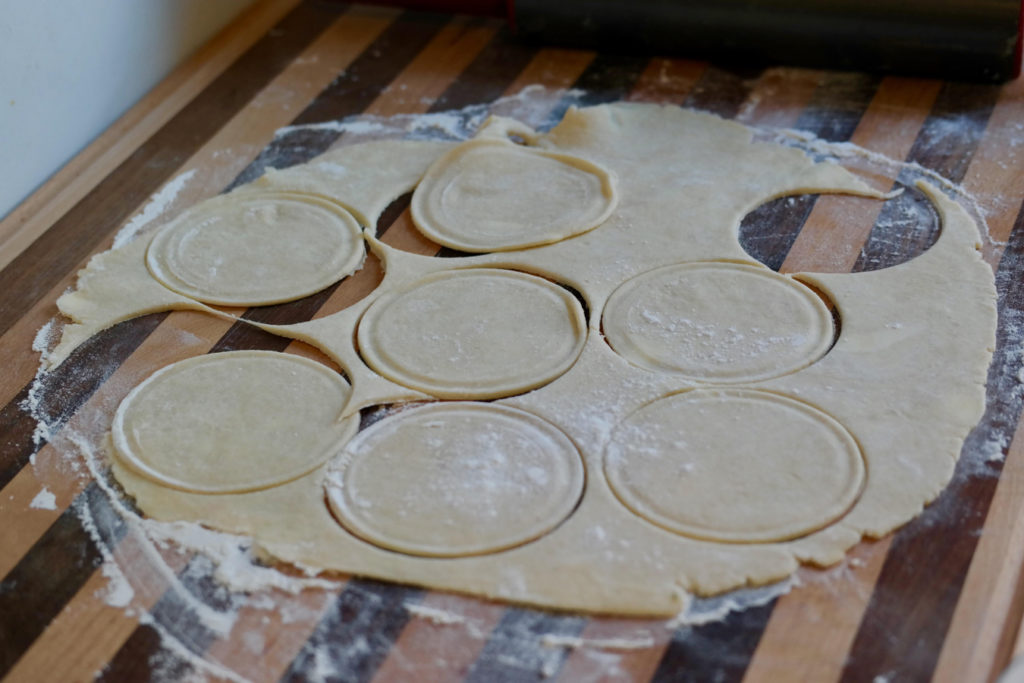 Now press the shells into the cups of muffin tins.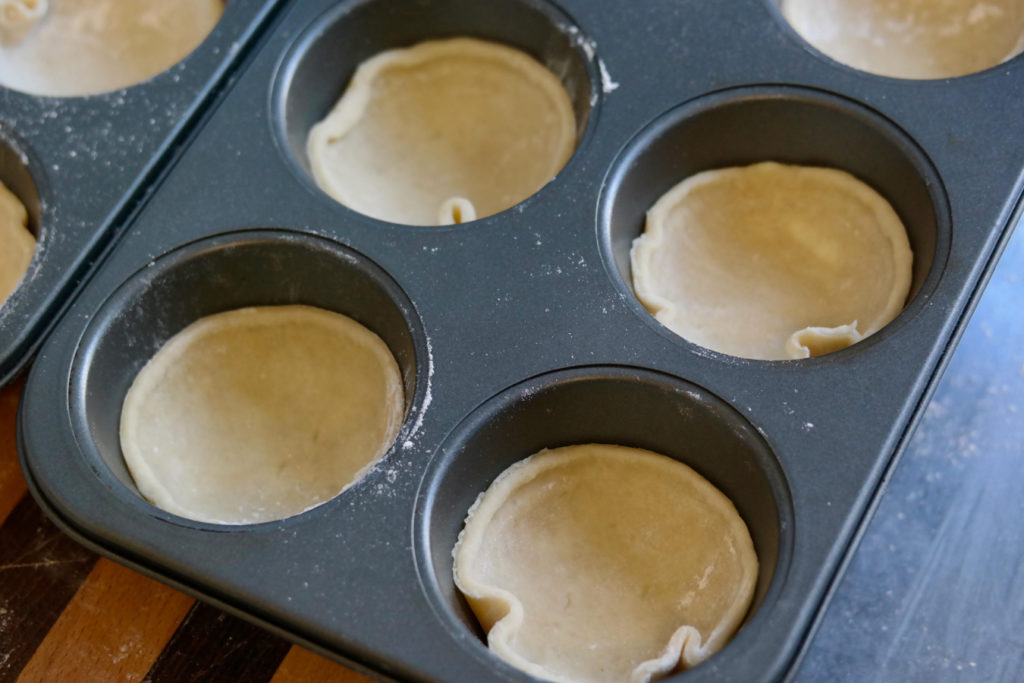 Spoon the brown sugar mixture into each until they're about half full.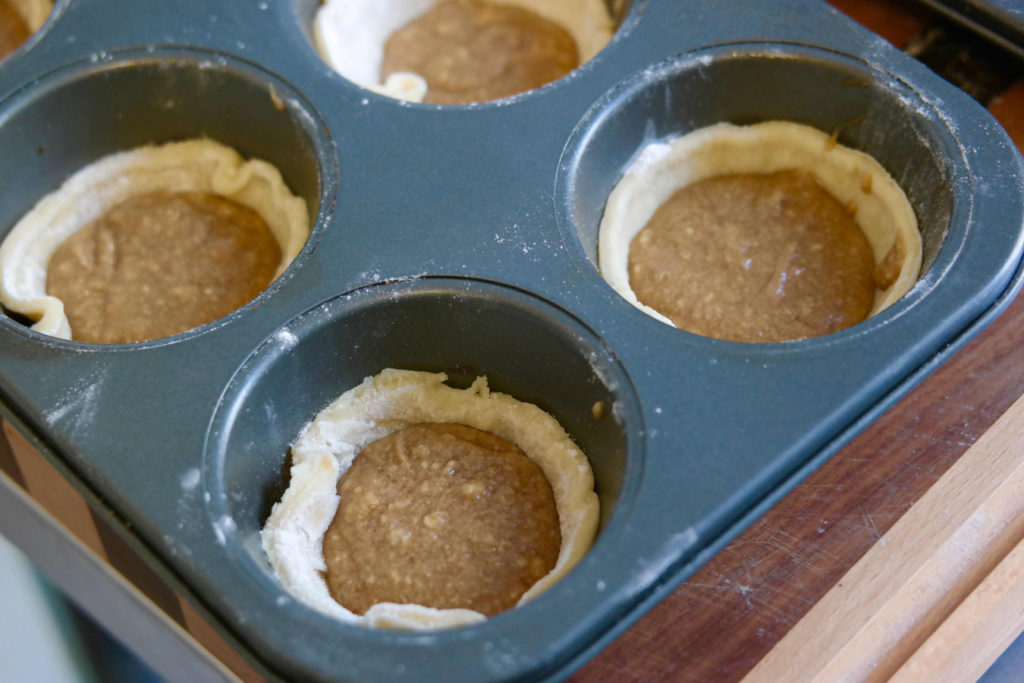 Now you can bake them at 425°F for 17-20 minutes, until the dough is lightly browned and the filling is firm.  Use a knife to pry them out of the muffin tin once they're cooled, and enjoy!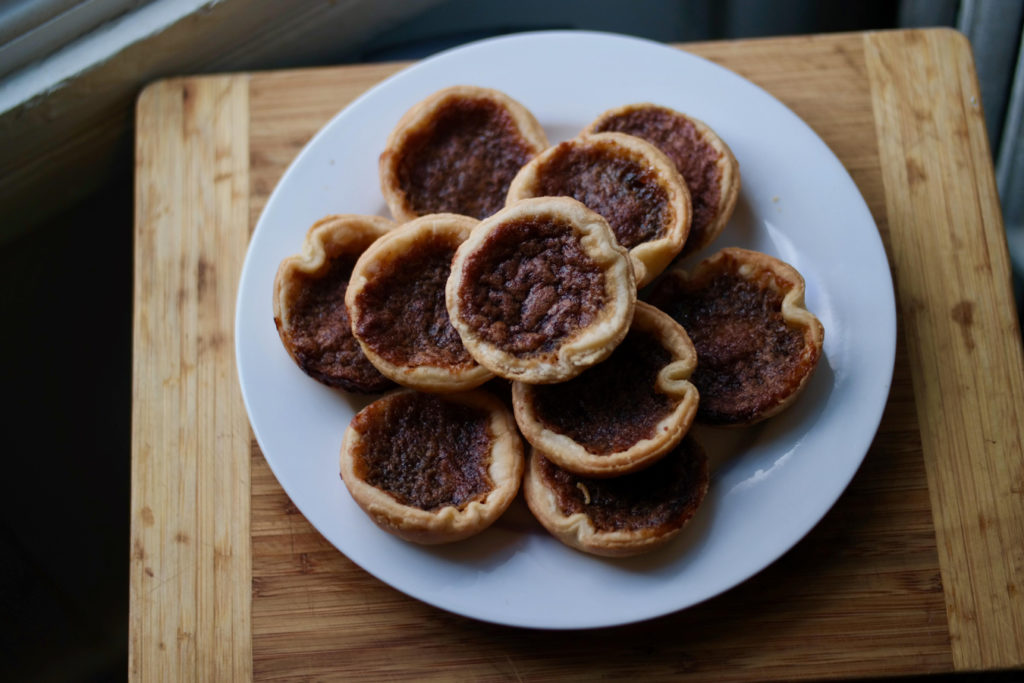 We really liked these tarts as a contrast to our usual cookies:  the dough is nice and flaky, and the gooey filling bakes up nicely.  They come out as large and satisfying treats to eat alongside the rest of your Christmas sweets, and as a bonus you can tell your friends that you're serving Canadian cuisine.  Making these tarts isn't too complicated, either, so if you're willing to go for something new in your Christmas cookie rotation this year, try these out!