In case you missed it, we've been sharing Christmas cookie recipes over the past two weeks (you can find them here, here, and here).  Today we're going to show you what are probably the most impressive ones we came out with this year:  zebra cookies.  They're adapted from this recipe in Bon Appétit, and while they do take a little bit of extra effort to make, we think they're worth it because check out how they came out!  They're fun-looking and festive and they're little bite-sized treats.  So, without further ado, here's the recipe.
You'll need:
Flour
Cocoa powder
Sugar
Powdered sugar
2 eggs
2 1/2 sticks of butter
Vanilla extract
Christmas-colored sprinkles
For these cookies, you're going to be making two different doughs – so first, find two mixing bowls.  In one, whisk 1 1/3 cups of flour with a large pinch of salt.  In the second, whisk together a cup of flour and 1/3 cup cocoa powder plus another large pinch of salt.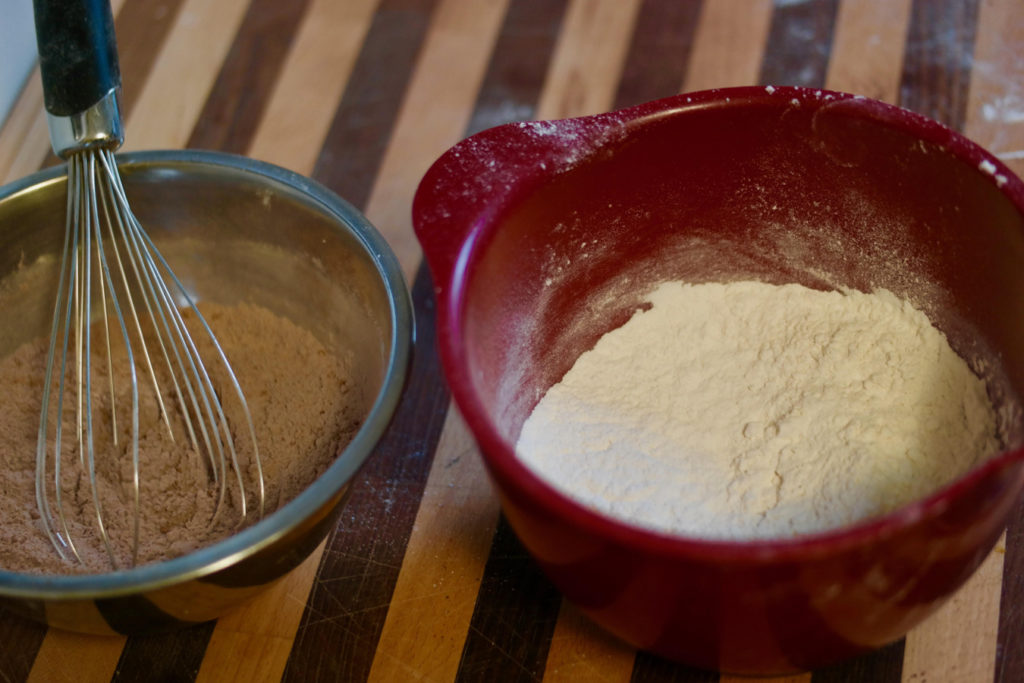 Now take your 2 1/2 sticks of butter and place them into the bowl of a stand mixer along with 2/3 cup sugar and 1/4 cup powdered sugar.  Beat the butter and sugars on a medium-high speed for 4-5 minutes, until everything has a fluffy consistency.  Then add in an egg yolk and a teaspoon of vanilla and beat that in just until you have a smooth mixture.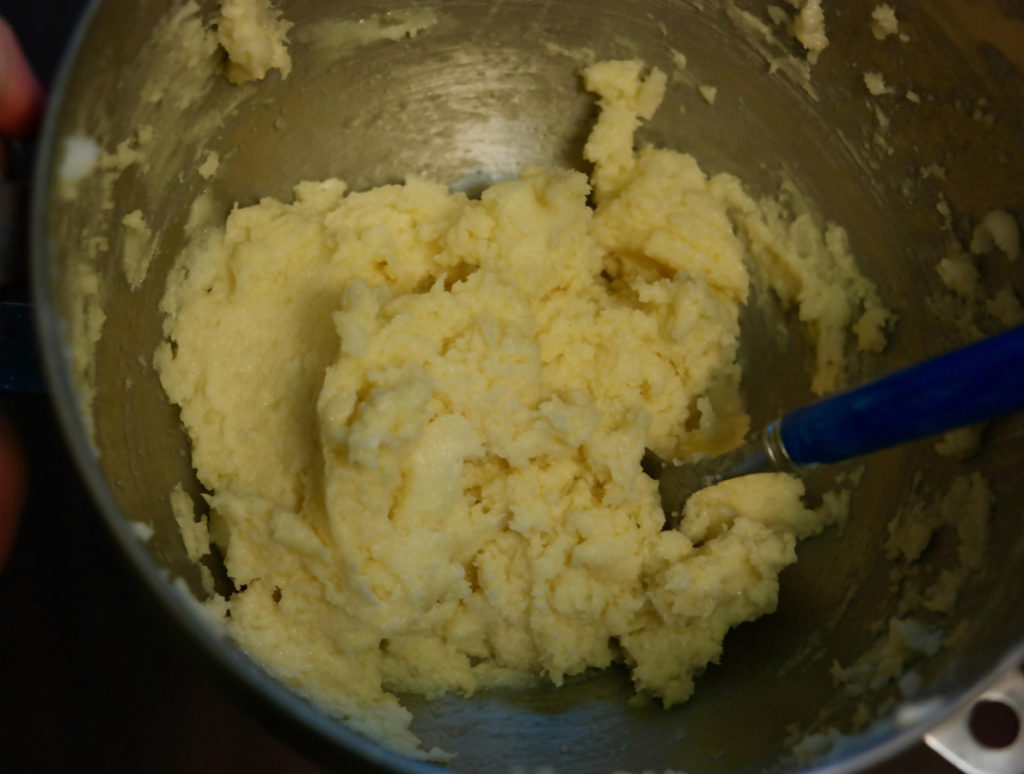 Divide this butter-sugar-egg concoction equally between your bowl of flour and your bowl of cocoa and flour …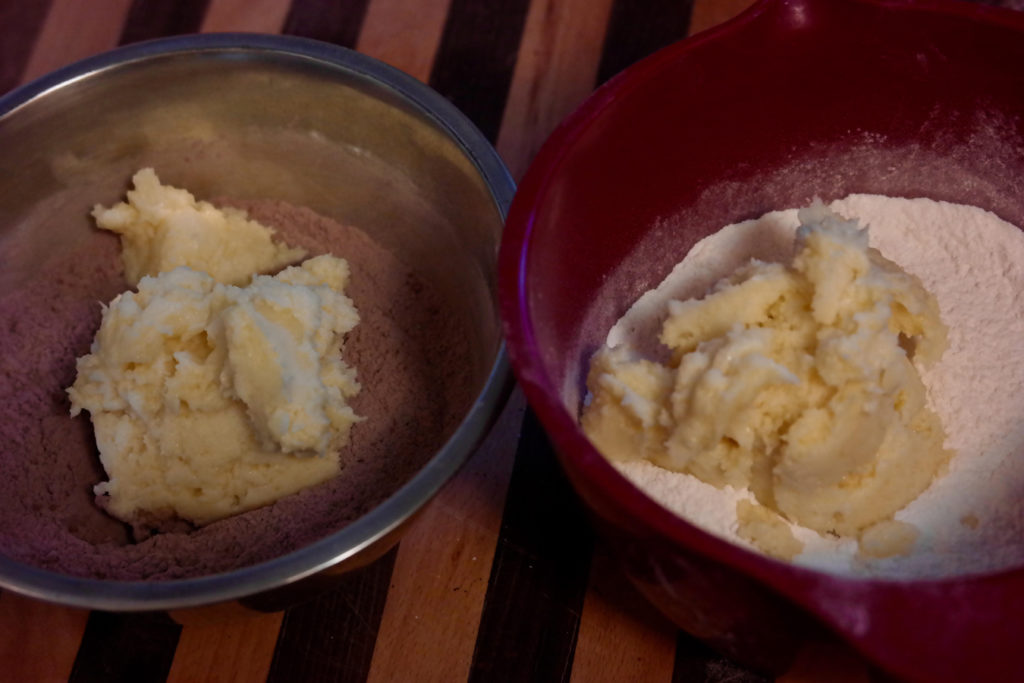 … then pour everything in the plain flour bowl back into the stand mixer and beat on a low speed until you have a dough.  Place this aside and clean out the stand mixer's bowl, then do the same thing with the cocoa powder mixture to turn it into a dough as well.  You should have two roughly equal-sized balls of dough at the end of this process: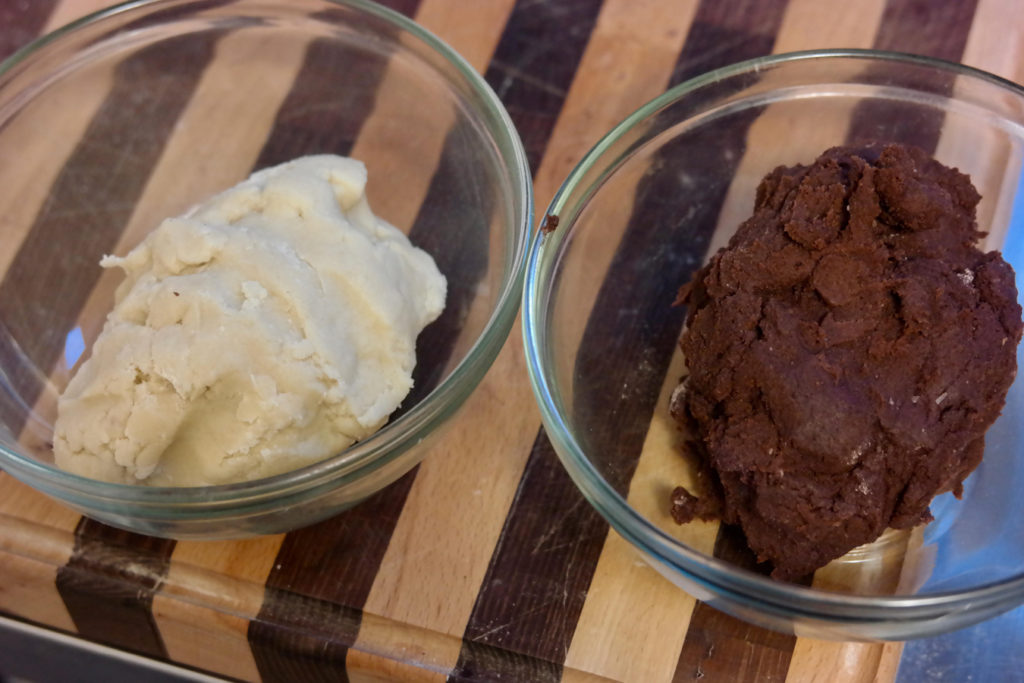 Now lay out some parchment paper, divide each dough into four equal pieces, and place one-quarter of the chocolate dough in the center of the paper.  Form it into a rectangle that's about 6 inches by 2 inches, then place one-quarter of the white dough on top of that and press it into a similarly-sizes shape.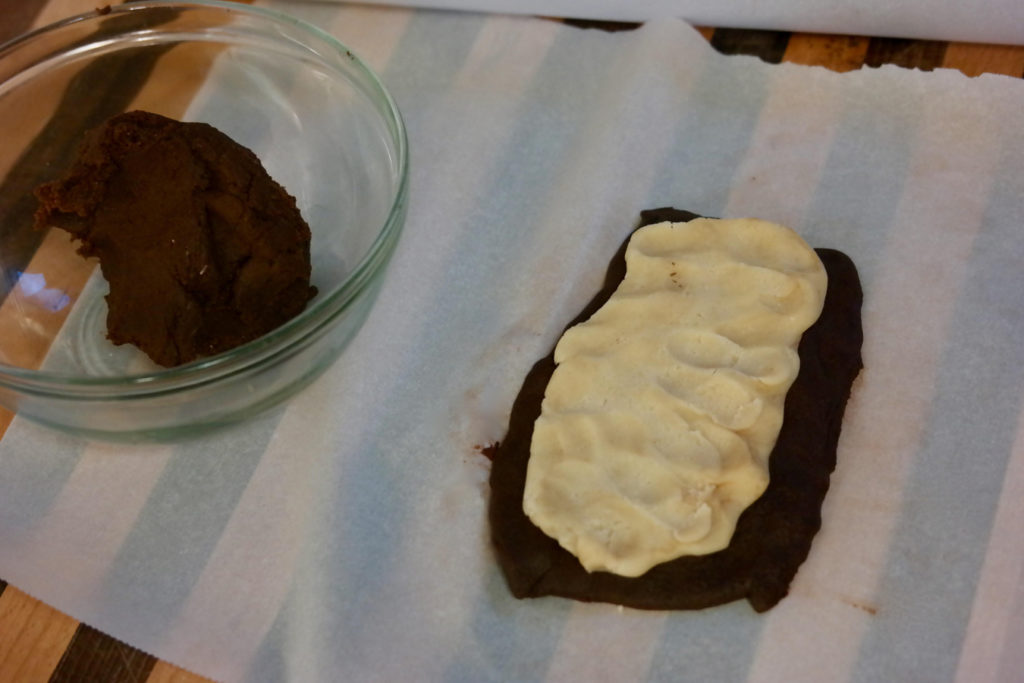 Use another one-quarter of each dough to create two more layers and press them together tightly.  Then make a second four-layered rectangle with the rest of the dough.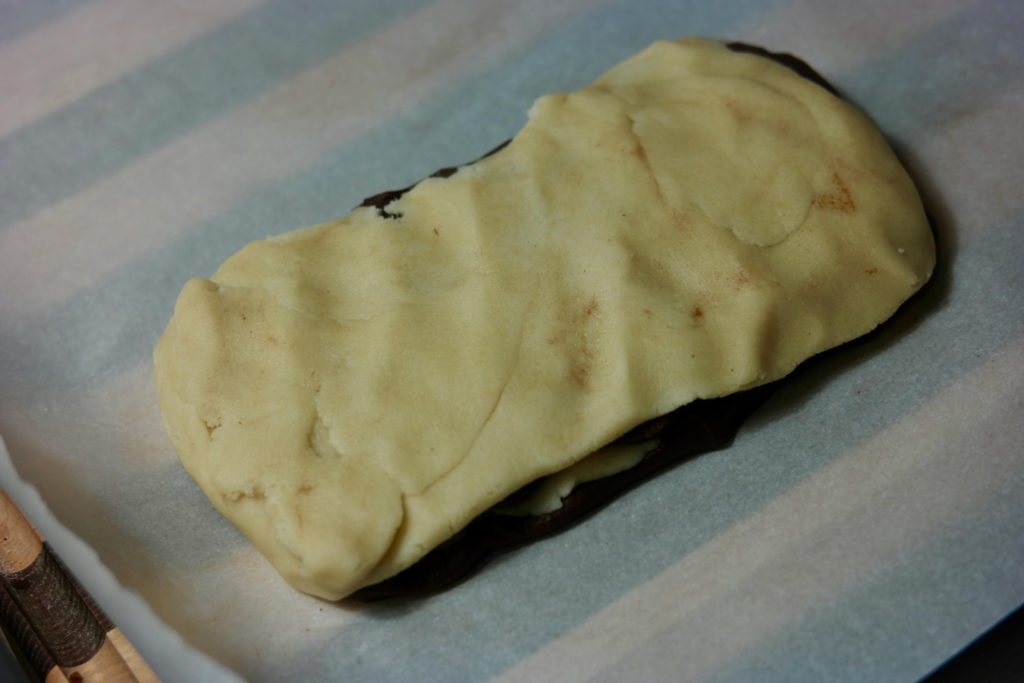 Roll each rectangle into a cylinder that's about 8 inches long, wrap them in plastic wrap, and stick them in the fridge for at least 2 hours.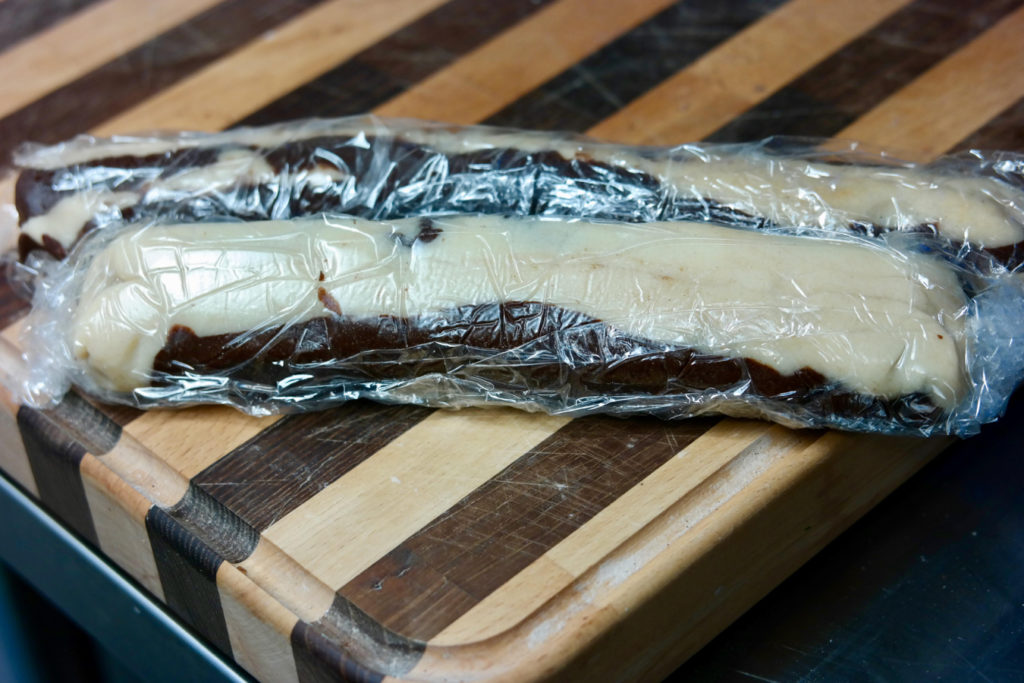 When you're ready to finish the cookies, beat your other egg and use a pastry brush to coat the outside of each log in an egg wash.  Lay out some sprinkles on the plastic wrap and roll the dough around to coat the outside in sprinkles.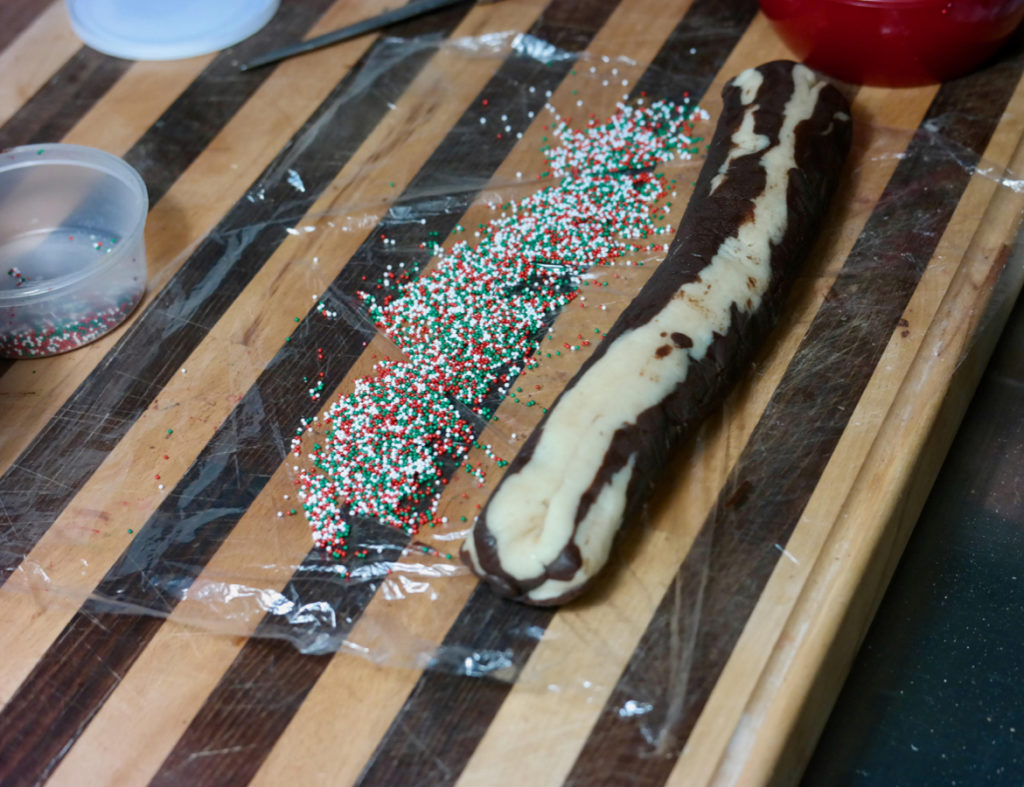 Cut each log into 1/4-inch thick slices …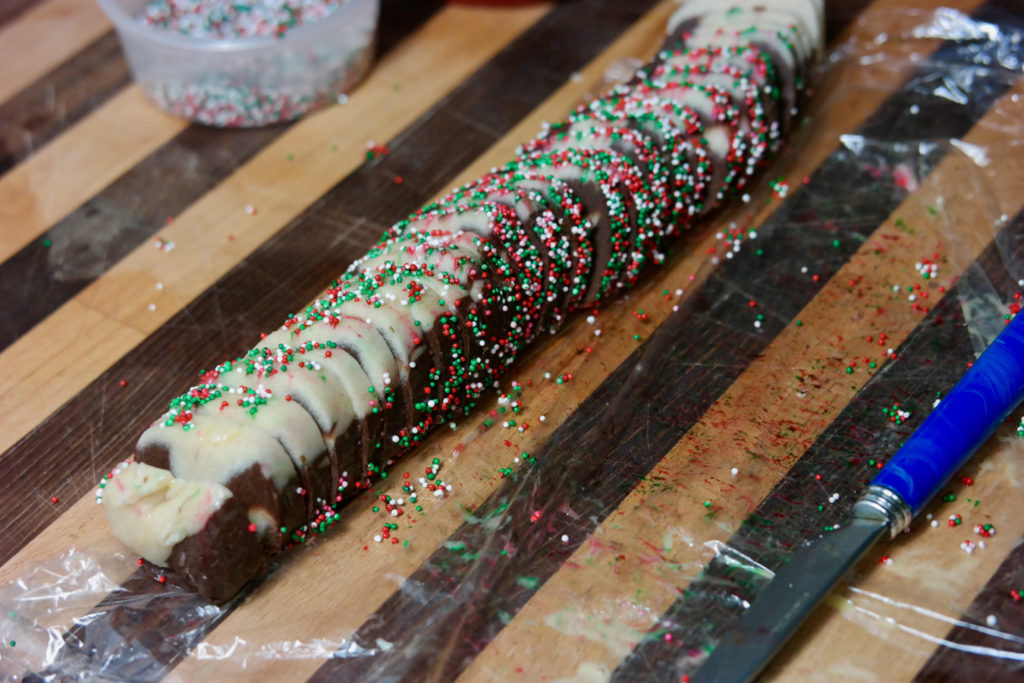 … and lay the cookies out on parchment paper-lined baking sheets – you should be able to get 12-15 cookies on each sheet.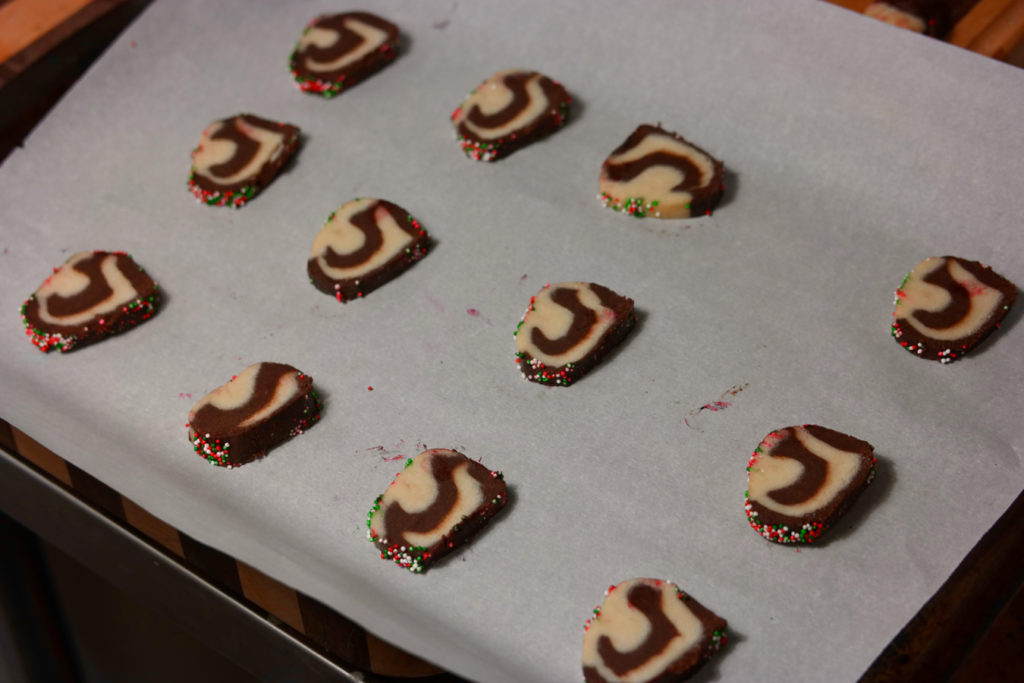 Now bake the cookies at 350°F for 6 minutes, then rotate each sheet around and switch them from top to bottom in the oven and bake for another 6-8 minutes.  The cookies should be done once they're hard on the edges but still a little soft in the middle.  Let them cool, then you can eat them!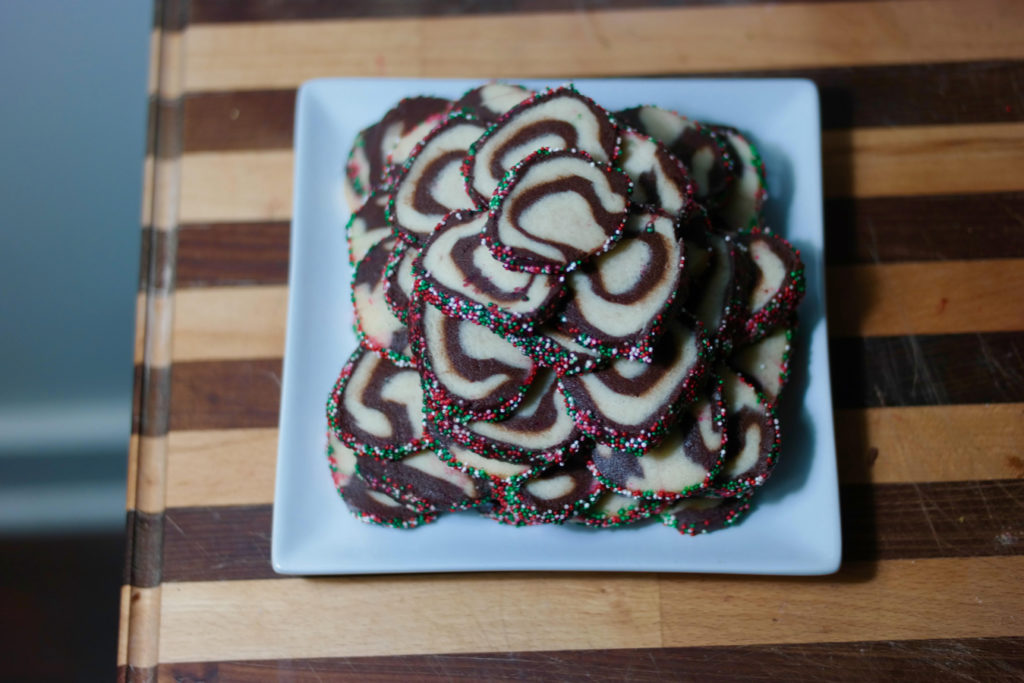 So, it does take some work to make two different doughs and then sculpt and roll them into the proper shapes – but just look at how cool they come out!  You'll get your own unique striped or swirled pattern when you cut into each dough log, and the colorful sprinkles really add to this cool-looking effect.  As for the taste, these are barely sweet shortbread-style cookies, so they're not overpoweringly sugary.  We'd call these the showstopper cookies of the season, so if you're willing to try something new might we suggest zebra cookies?