We're going to take a break from our regular holiday programming to give you some recommendations for where you should eat in the city.  Here are two places in Williamsburg that we got to go to recently and really enjoyed – they're different cuisines at different price points, but these restaurants are in the same neighborhood and they're both good in their own unique ways.  So we think you should make a trip over to Brooklyn to check them out.
First is Mexico 2000, located right under the J/M/Z train on a very busy stretch of Broadway right next to its sister store, Mexico 2000 Grocery.  While the grocery, which has gained a bit of a cult following, serves up quick bites, Mexico 2000 is where you can sit and have a leisurely and not too expensive meal.  For example, you can have some guacamole made tableside: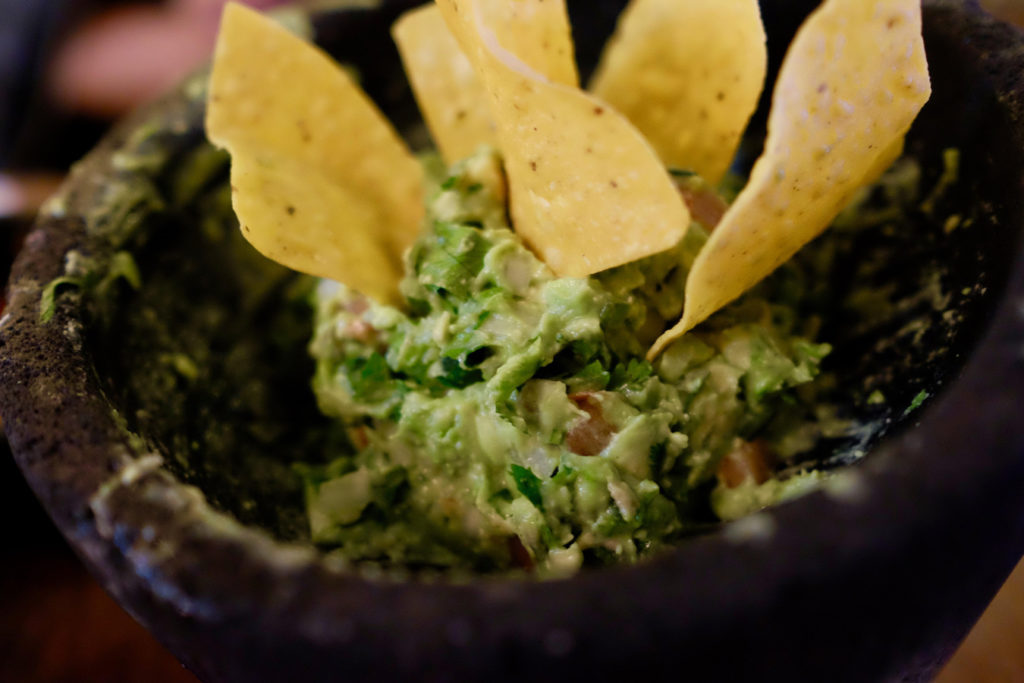 Miriam was able to get one of her favorite foods there – chiles rellenos, stuffed with queso fresco and smothered in tomato sauce …
… plus a side of rice and beans.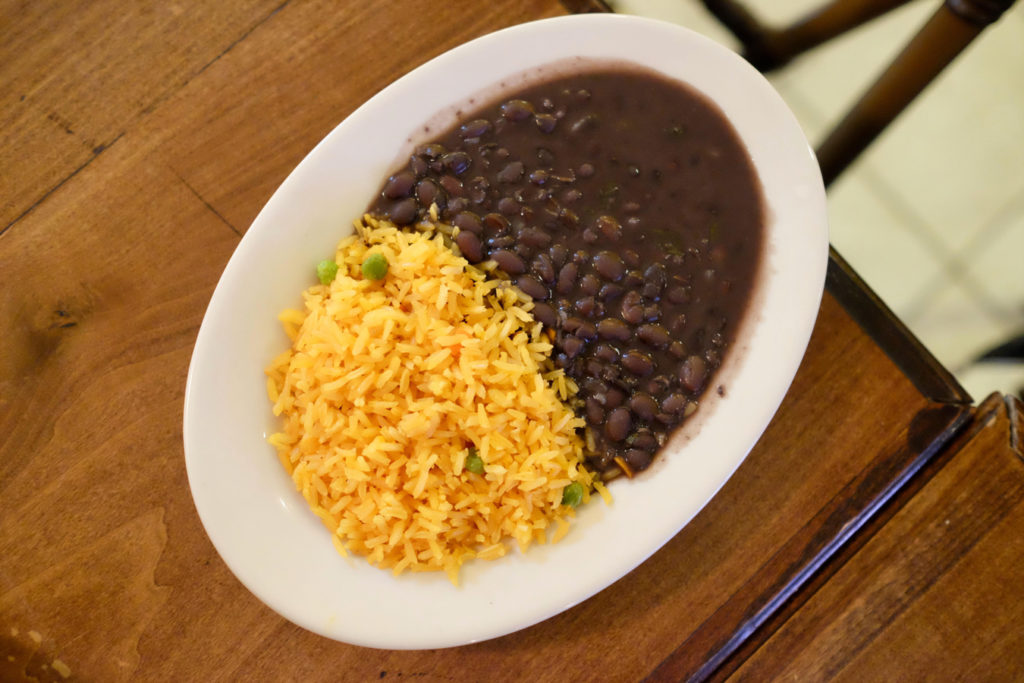 Since it was a chilly day, Cyril got the pozole rojo with pork …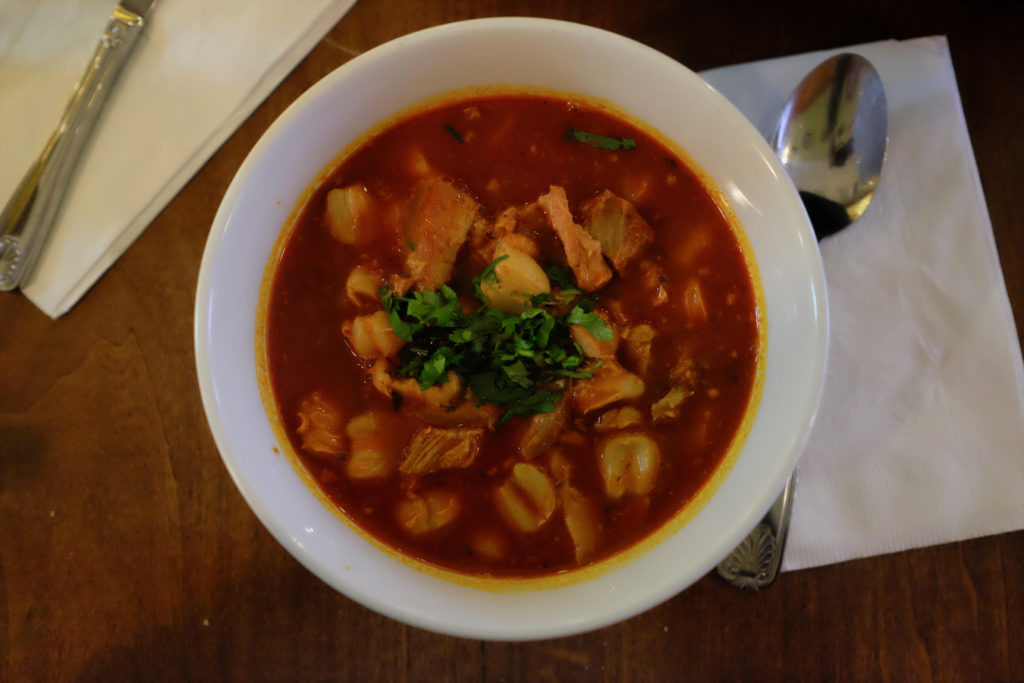 … plus two tamales, one vegetarian and one with pork.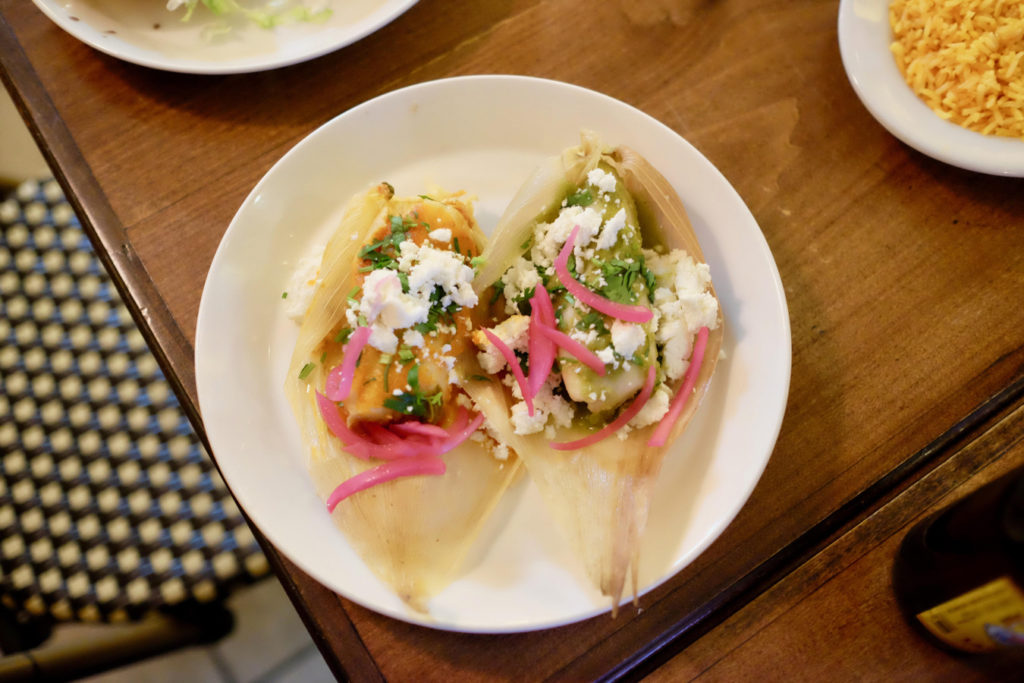 A mile away, right down on the waterfront, is Misi, a new pasta restaurant that's so popular (because it was opened by the same chef behind the hit spot Lilia) that we could only get an 11pm reservation.  We decided to start our meal there with two appetizers:  first was the whole roasted eggplant, drizzled with a Calabrian chile and olive oil sauce.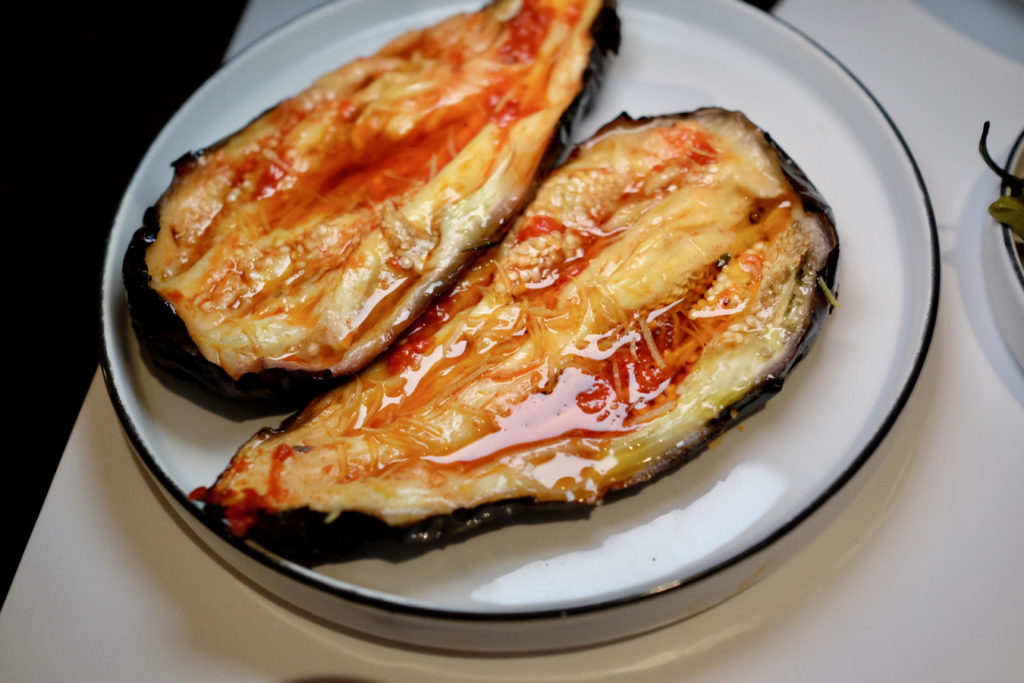 And we also had what we heard was one of the best new dishes in the city:  the charred peppers, served with whipped ricotta on crostini.
Miriam has Misi's signature pasta:  the fettuccine with buffalo butter, parmesan cheese, and cracked pepper, which is the restaurant's version of cacio e pepe.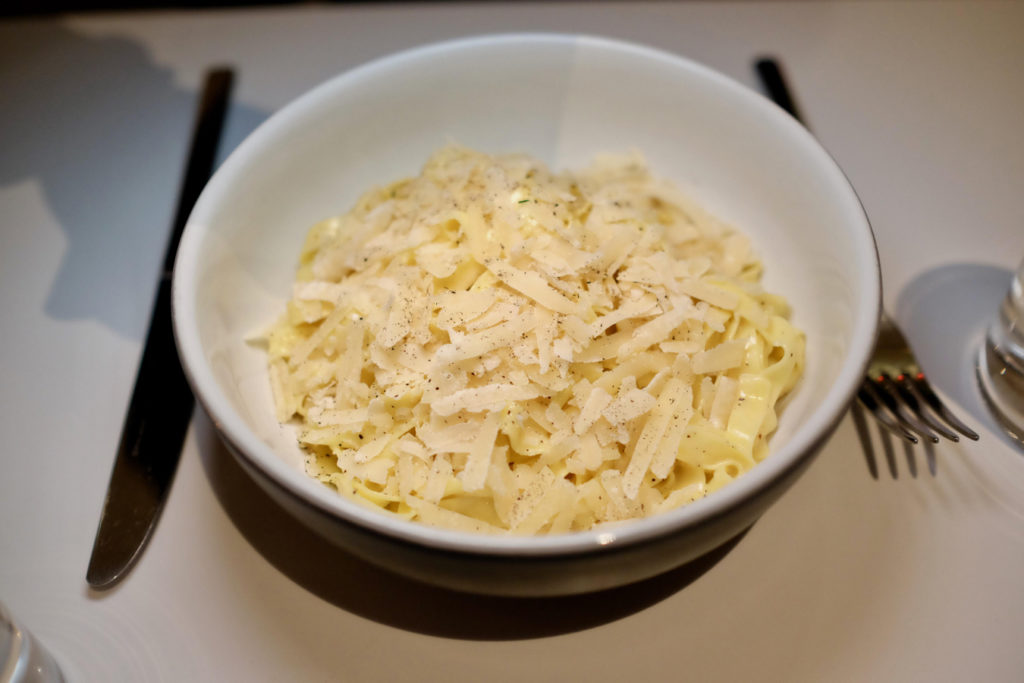 And Cyril had one of the specials that night, which was a porterhouse steak with a garlic-rosemary rub …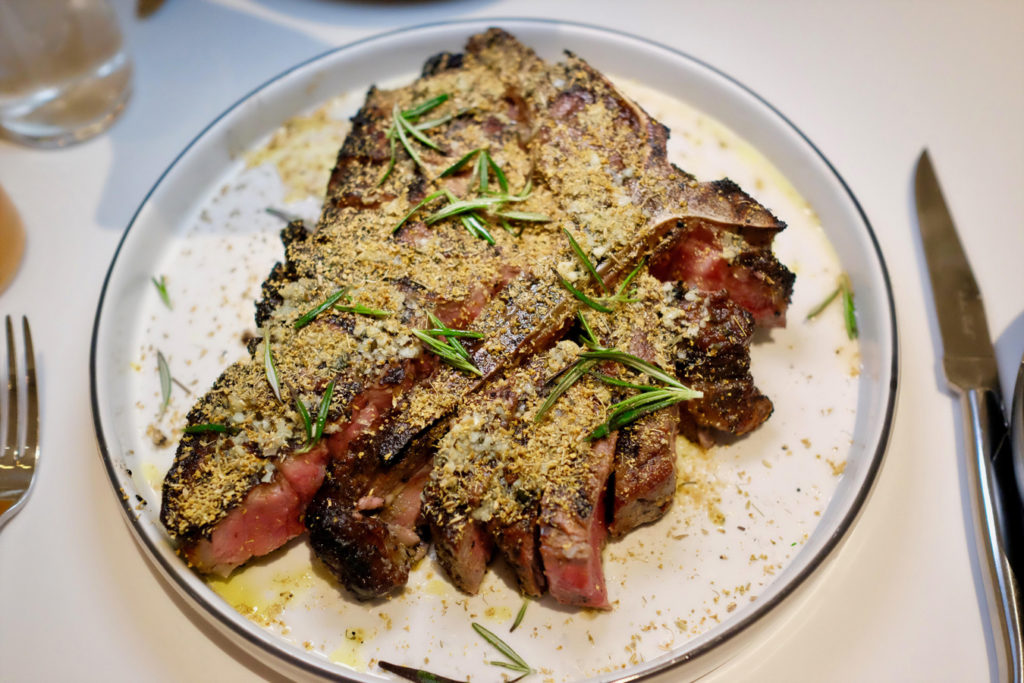 … and a side salad of arugula and parmesan crisps.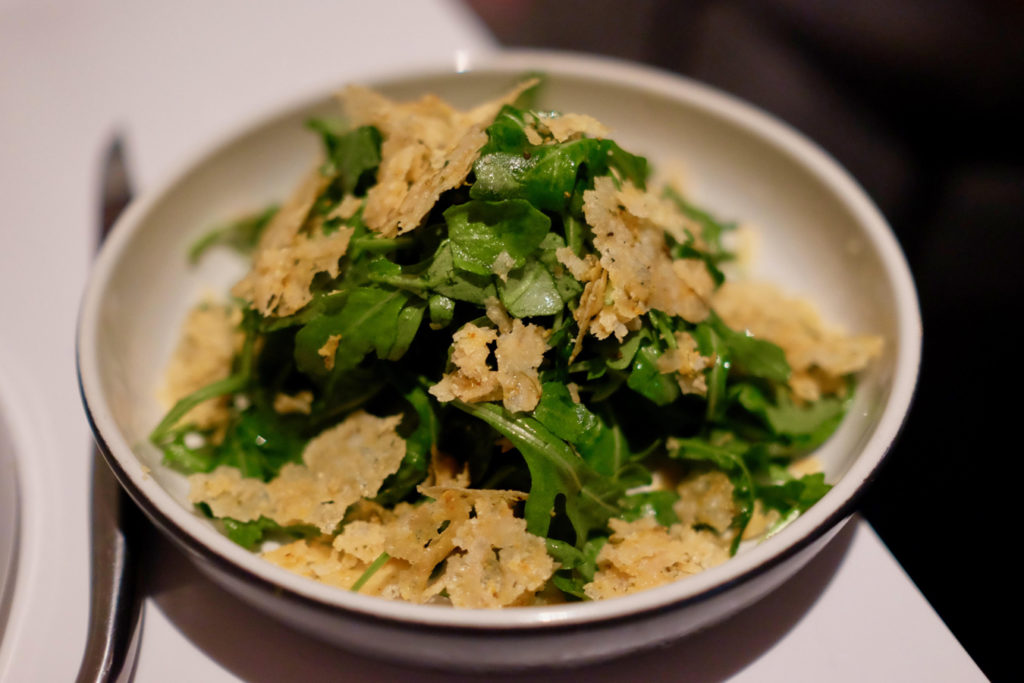 So yes, you can see that these are two very distinct places, but they're both excellent in their own ways.  Misi has some great, creative pastas and appetizers, and it's worth it (if you can finagle a reservation) to check out all the hype.  Mexico 2000 is much, much more casual, which makes it a great spot for some comfort food, especially considering how hard it is to find good Mexican food in this city.  Williamsburg has a reputation for being an overpriced playground for rich hipsters, but we think these two places show that there's still interesting food to be had in all corners of the neighborhood.