It's been bitterly cold these past few days in New York, so this is the perfect time for us to show you a good soup recipe.  This one, which happens to be vegan, features chickpeas, kale, and some creamy coconut milk – so it's nourishing and filling but also pretty good for you.  We based it on a recipe we found in the New York Times, and we liked that it was really so – what with all the spices and vegetables it uses – and also pretty quick to make.  So for something warm, healthy, easy, and dairy-free, try this delicious soup out.
You'll need:
Garlic
An onion
Ginger
Turmeric
Red pepper flakes
2 15-ounce cans of chickpeas
2 15-ounce cans of coconut milk
2 cubes of Massel 7's Chicken Style bullion cubes (or 2 vegetable bullion cubes, or 2 cups of vegetable broth)
A bunch of kale
Mint
First, chop up your onion, plus 4 garlic cloves and a 2-inch piece of peeled ginger.  Place these vegetables in a pot with about 1/4 cup of olive oil and cook everything over medium heat for about 5 minutes, until the onion just begins to brown.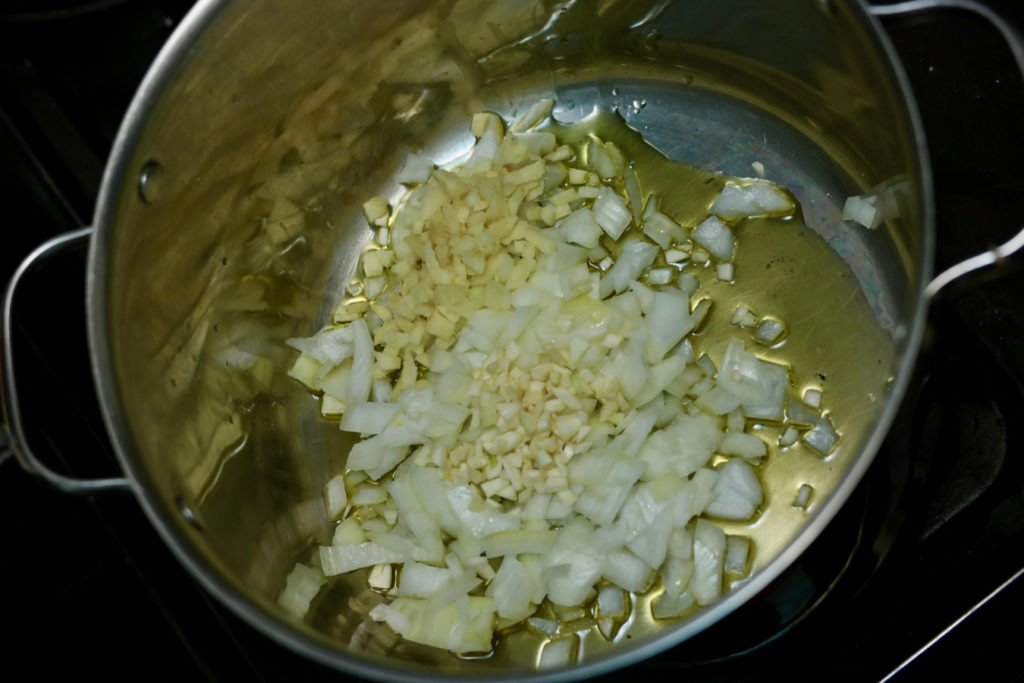 Drain both cans of chickpeas and add them to the pot along with a teaspoon or more of red pepper flakes and 1 1/2 teaspoons of turmeric.  Mix everything together and cook for another 5-8 minutes, until you can see the chickpeas browning.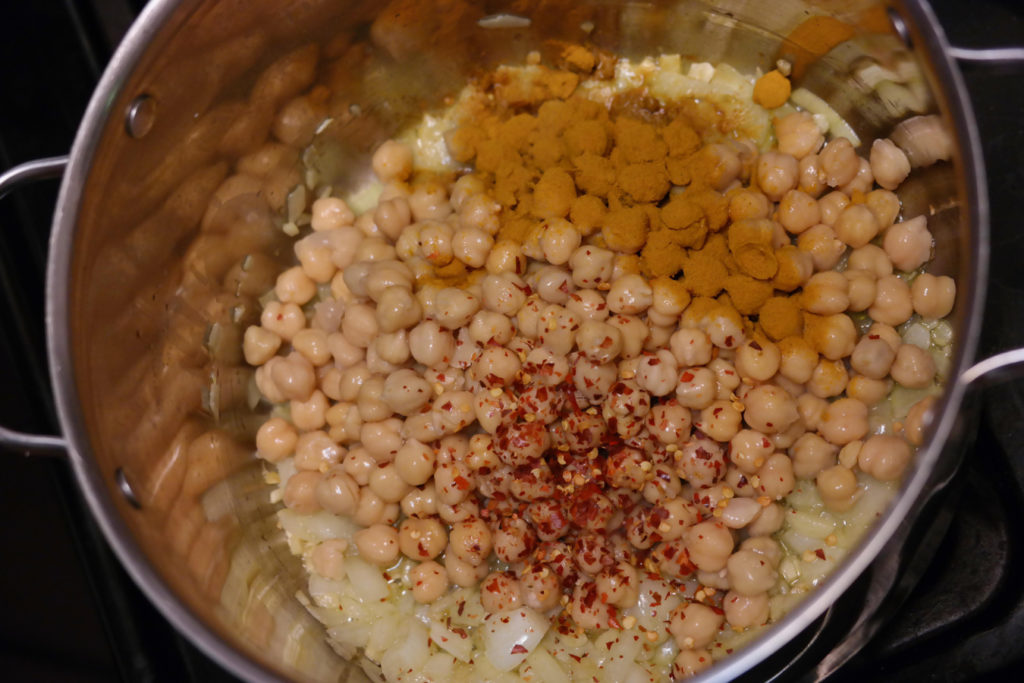 Pour in all of your coconut milk, then mix the bullion cubes with 2 cups of boiling water and add that (or broth, if you're using it instead) in as well.  Let all of this simmer for 30-35 minutes, until the chickpeas are tender, then tear your kale into bite-sized pieces and place those in the pot.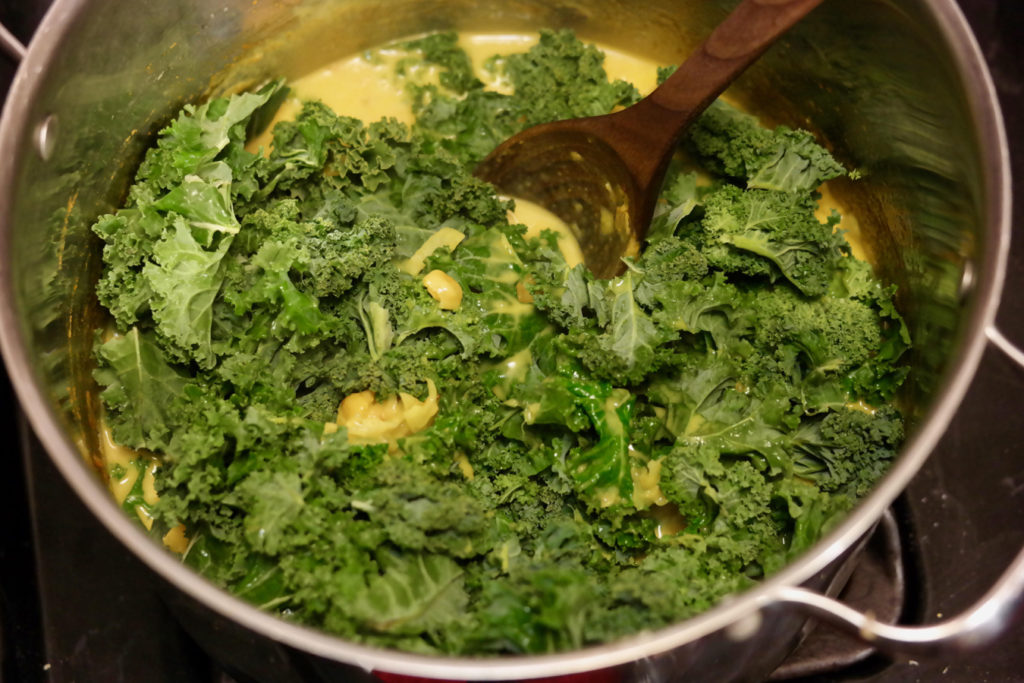 In about 5 minutes or so, the kale will have wilted, and that's when you soup is done.
Season the soup with plenty of salt and pepper, dish it into bowls, and top it with torn mint leaves – now it's ready to eat!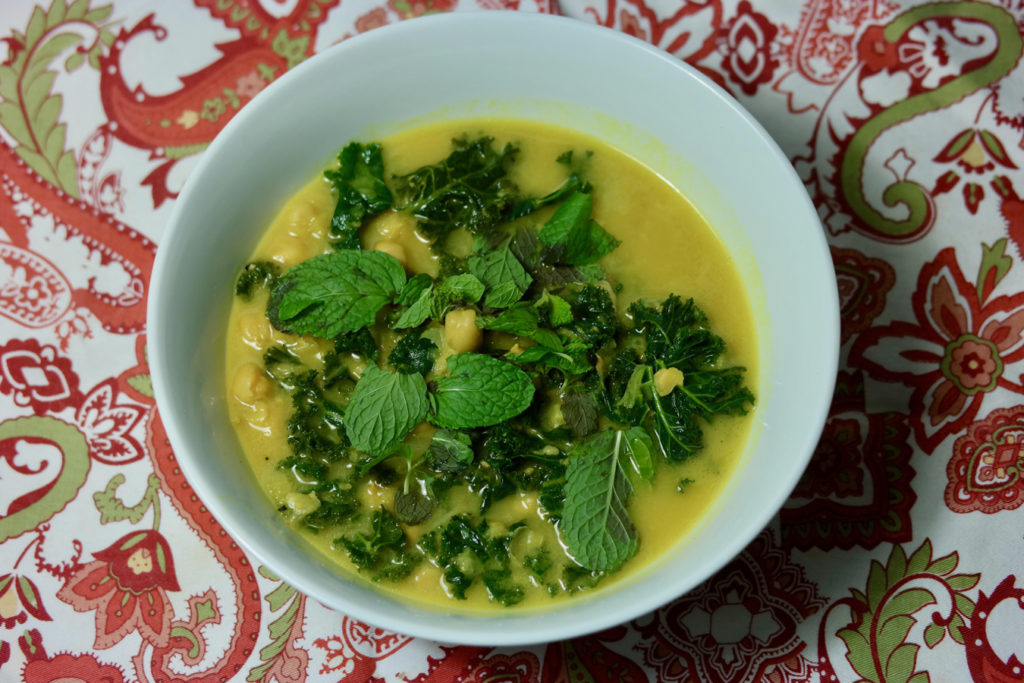 What we really liked with this soup is all the interesting flavors that come together:  greens, turmeric, spicy pepper flakes, and mint.  Then simmering the chickpeas for so long makes them an incredibly tender addition, and everything comes together in a creamy yet still vegan stew by adding in the coconut milk.  This is a great, tasty, protein-rich meal for a cold winter's day, and you can whip it up pretty quickly.  What's not to love?