Recently, over our time off between Christmas and New Year's Day, we decided to head out to western Pennsylvania.  We wanted to see Fallingwater, the breathtaking house that Frank Lloyd Wright designed in the state's Laurel Highlands region, and while we were out there we decided to check out Pittsburgh because it's the largest nearby city.  We were very happy to discover that Pittsburgh has an amazing food scene made up of both old-school eateries and newer, inventive restaurants.  We ate so much while we were there, and we'll highlight some of the places we went.
First off, we did a lot of noshing and snacking while we were in the city because there's tons of specialty places that make their own unique foods.  Pittsburgh's Strip District is an especially great neighborhood to find some interesting stores, like Enrico Biscotti Company, where we got a white chocolate macadamia and a classic chocolate almond biscotto …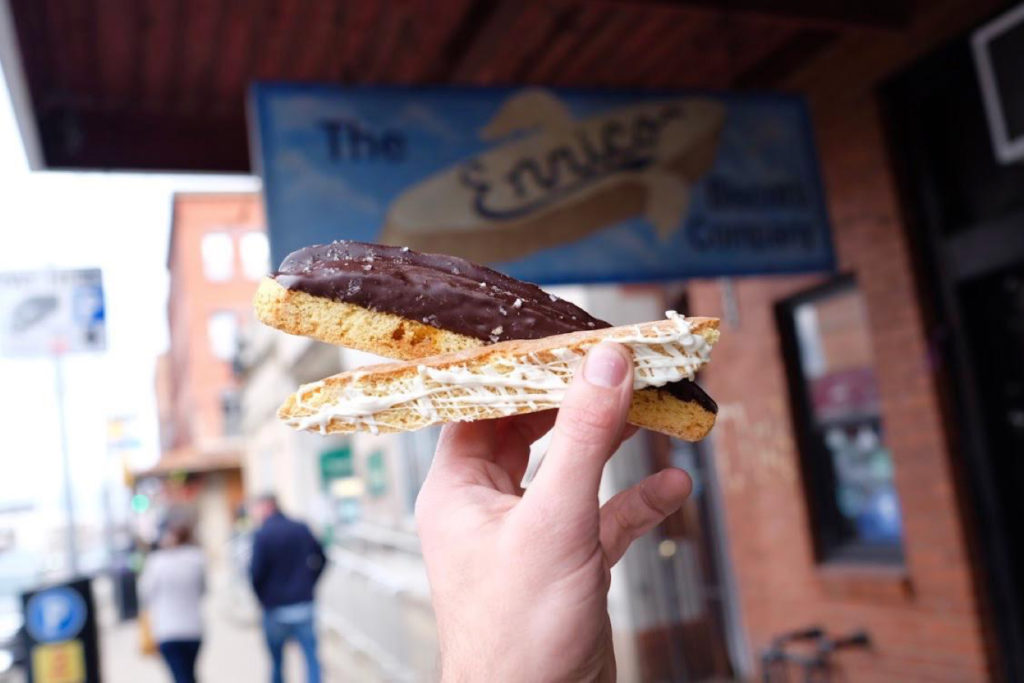 … and the S&D Polish Deli, where we got these cheddar cheese and potato pierogi …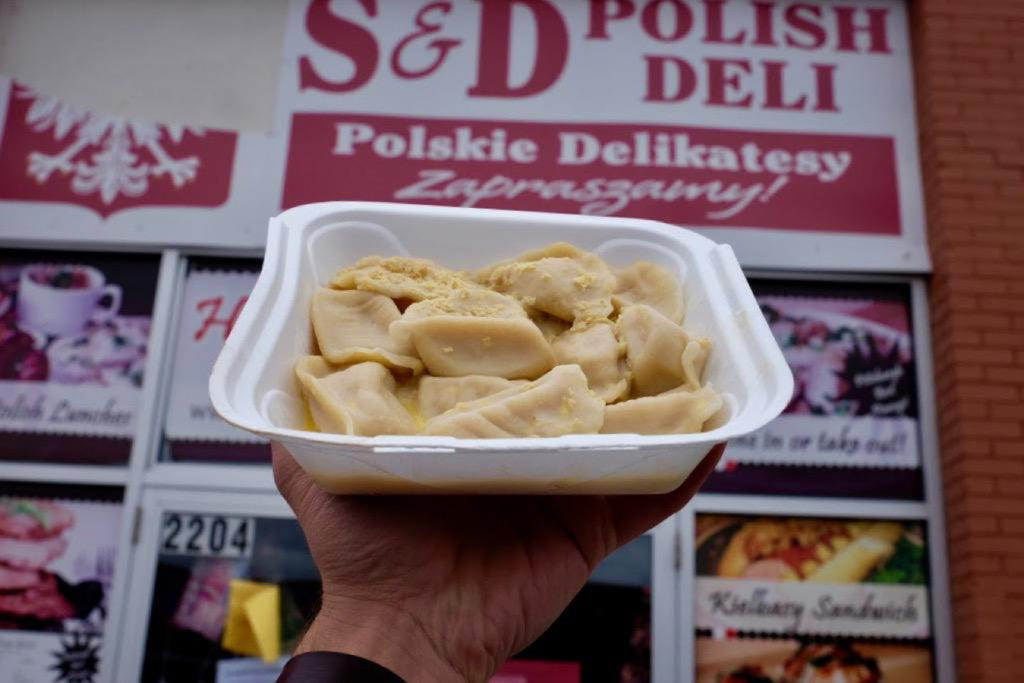 … and the Pittsburgh Popcorn Company, where we sampled two of their specialty flavors that week: chili and deep dish pizza.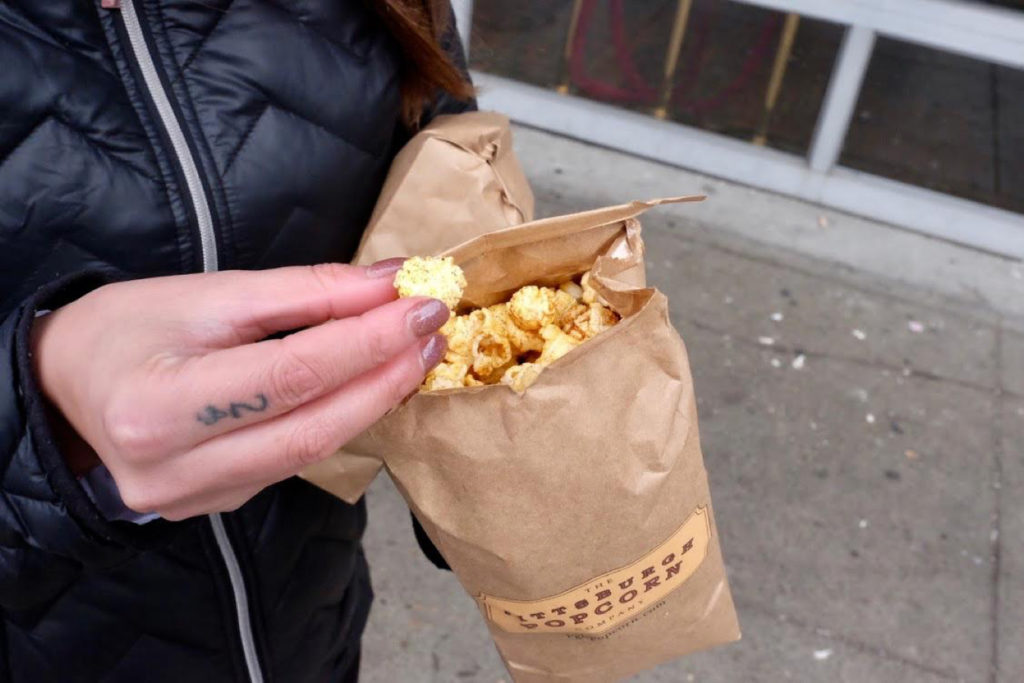 Also in the Strip District is the original location of Primanti Brothers, which is famous for their sandwiches stuffed with french fries.  This is the cheese combo version that Miriam tried: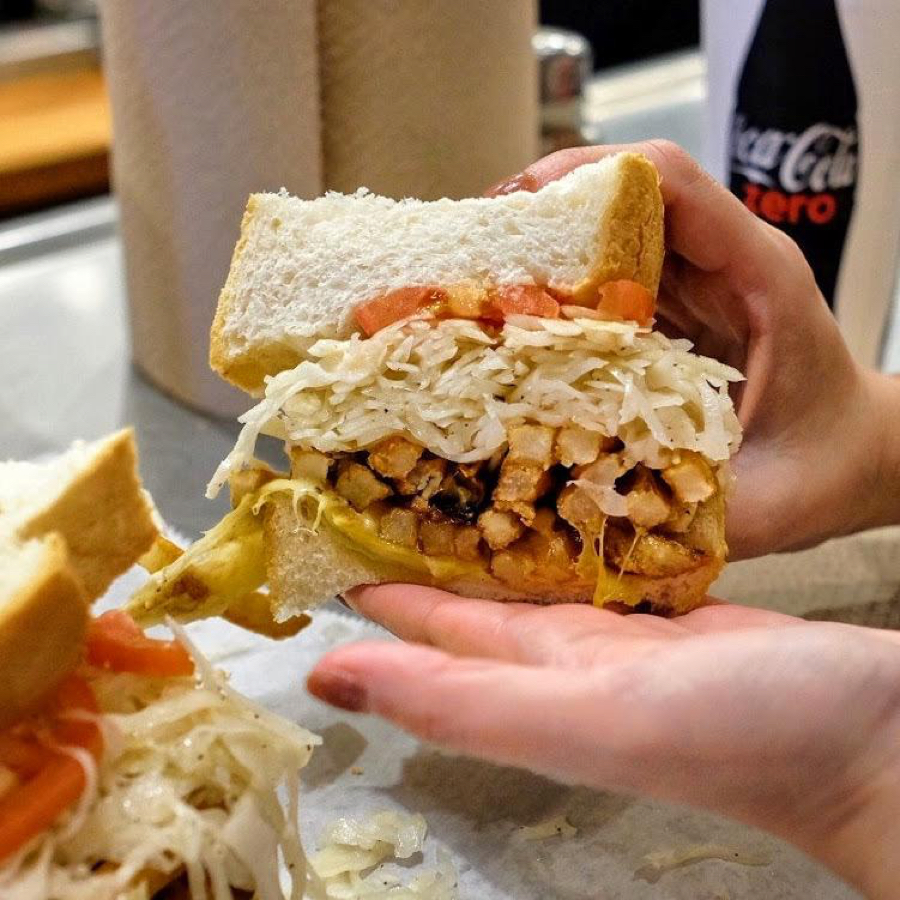 And Cyril had their best-selling Pitts-burger, which is made with a burger patty and provolone cheese.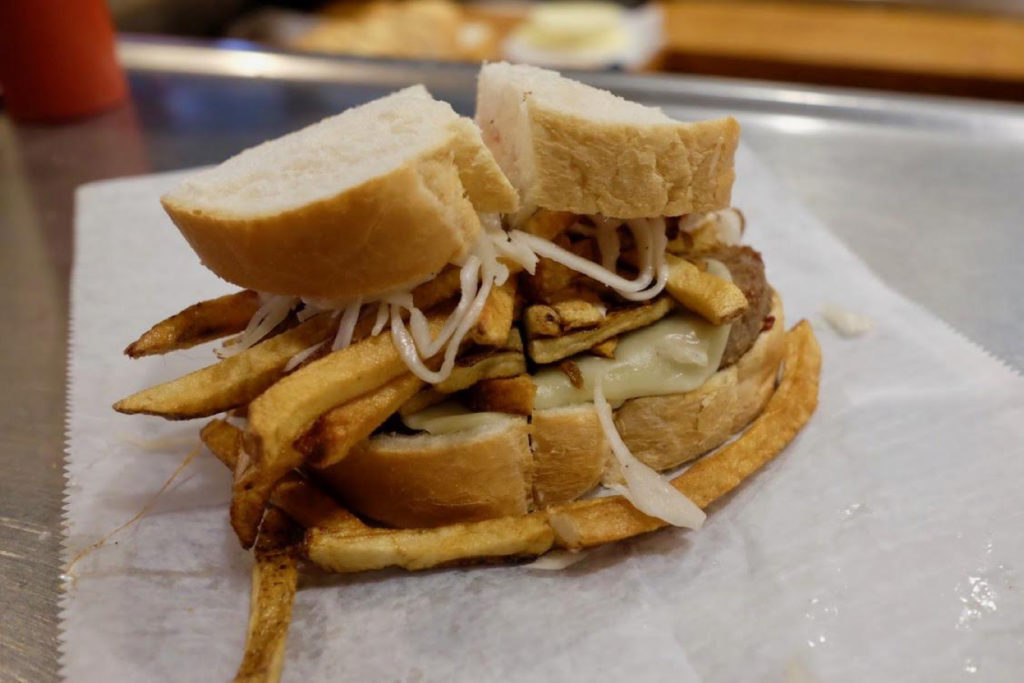 If you're looking for some other great snacks, you can also head to The Pretzel Shop in the city's Southside area, where they make their own warm, fresh, delicious pretzels.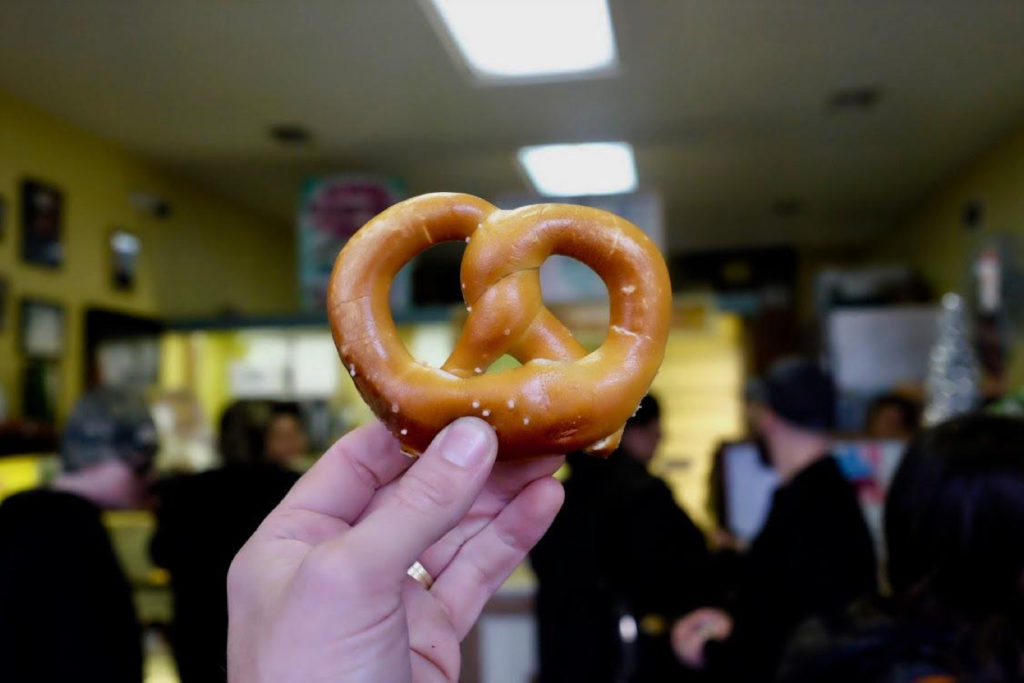 Beto's Pizza, in the Banksville neighborhood, serves a unique type of slice:  the cheese isn't melted on top but is instead sprinkled fresh onto fully cooked slices, making for an interesting – yet still tasty – pizza experience.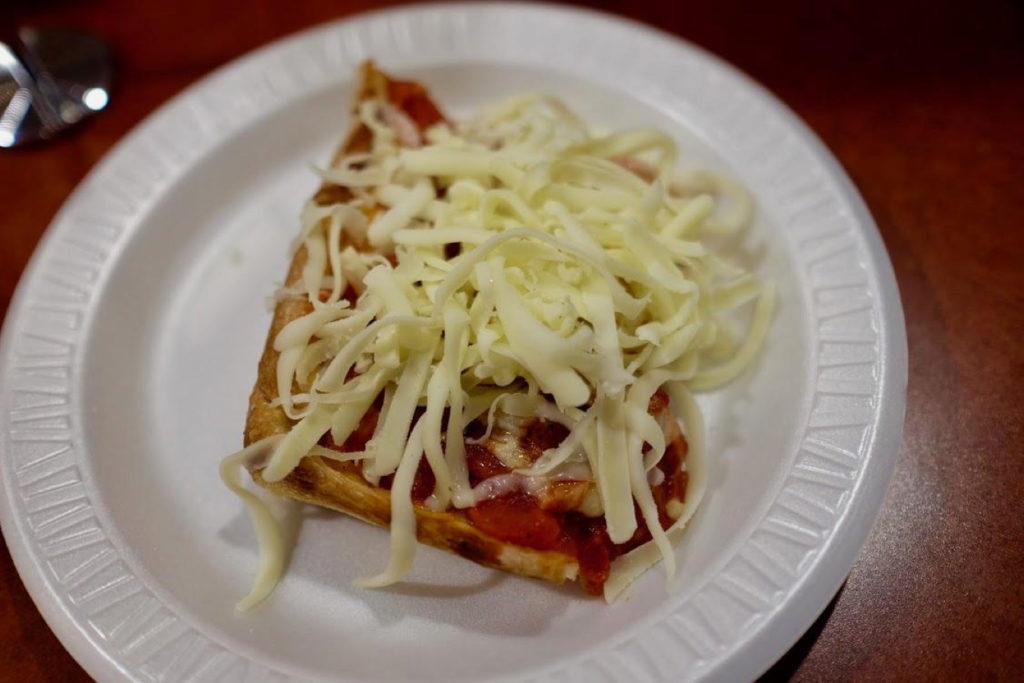 And we also stopped at an Eat'n Park (which is a local restaurant chain) to try some of their signature smiley face cookies.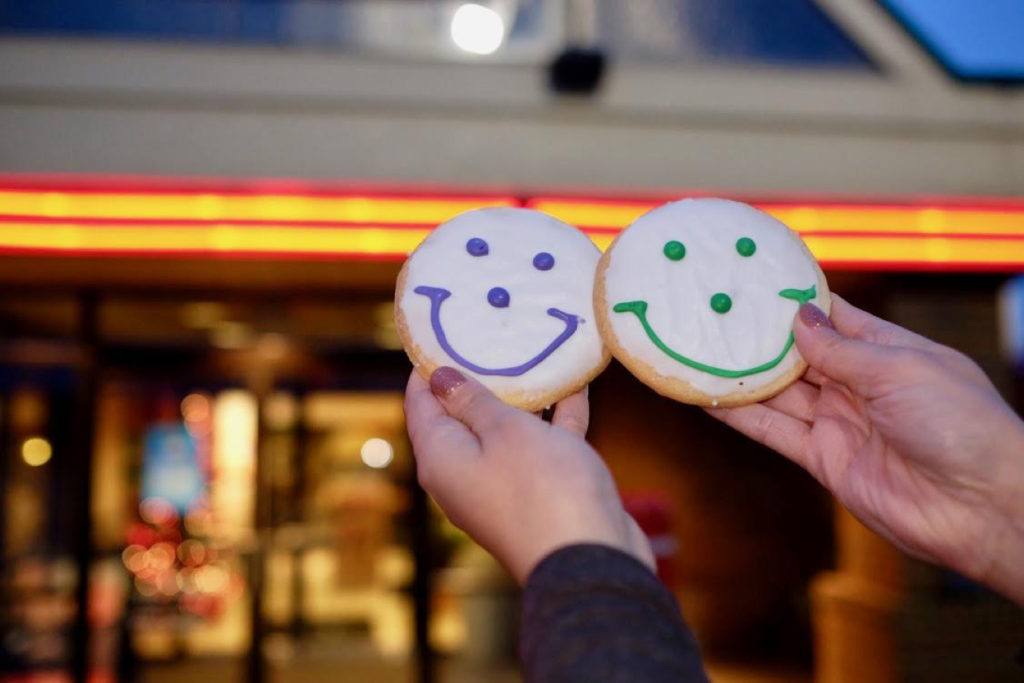 But if you're looking for a proper meal in Pittsburgh, there's some sit-down restaurants we can recommend as well.  For example, at Meat and Potatoes in downtown Pittsburgh, we got the steak for two plus some accompaniments – Cyril chowed down on the steak, and Miriam ate the sides of mashed potatoes, roasted cauliflower, and mushroom ragu.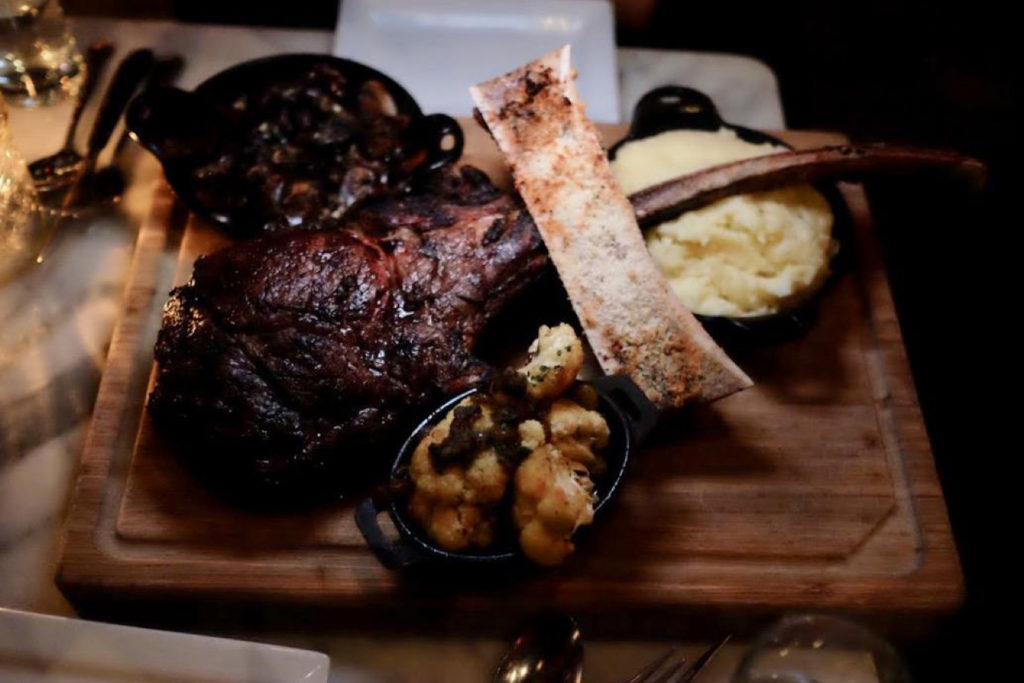 We also tried some of their truffled mushroom risotto …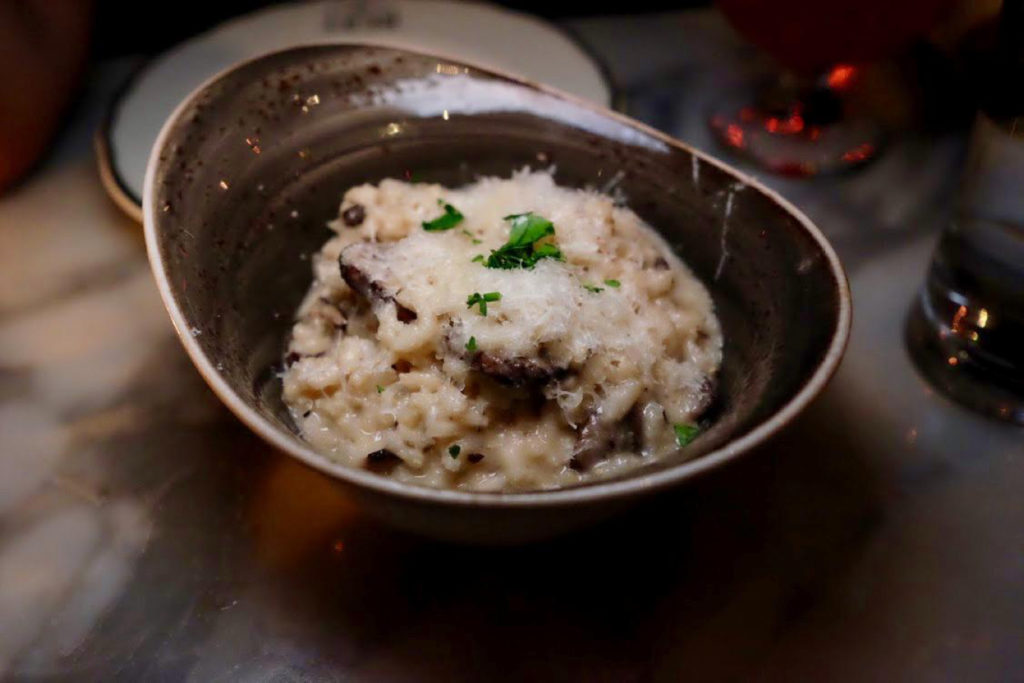 … and the grilled bread with homemade butter and jam.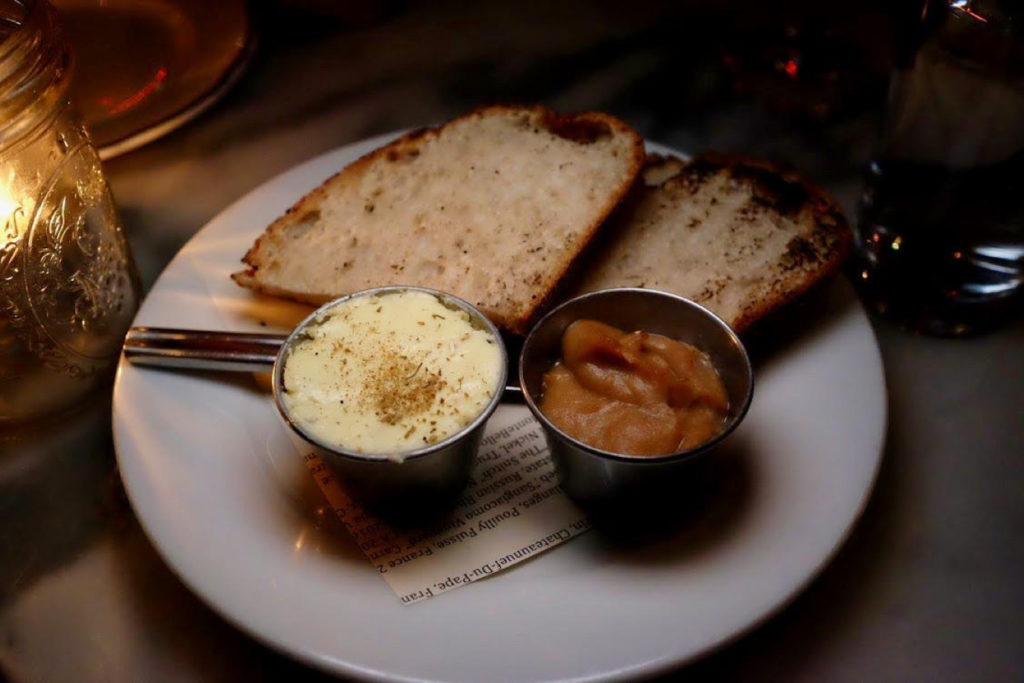 At Hofbräuhaus, also in the Southside area, we had a great meal in a huge beer hall, starting with some fries topped with beer cheese …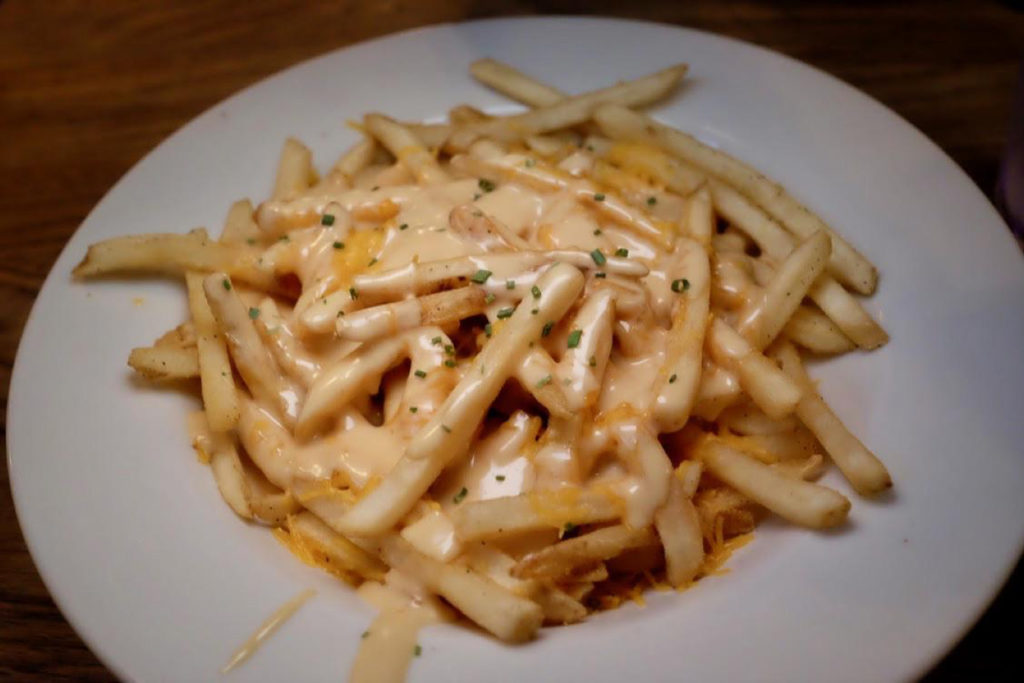 … and then moving on to a pork shank with mashed potatoes and sauerkraut for Cyril …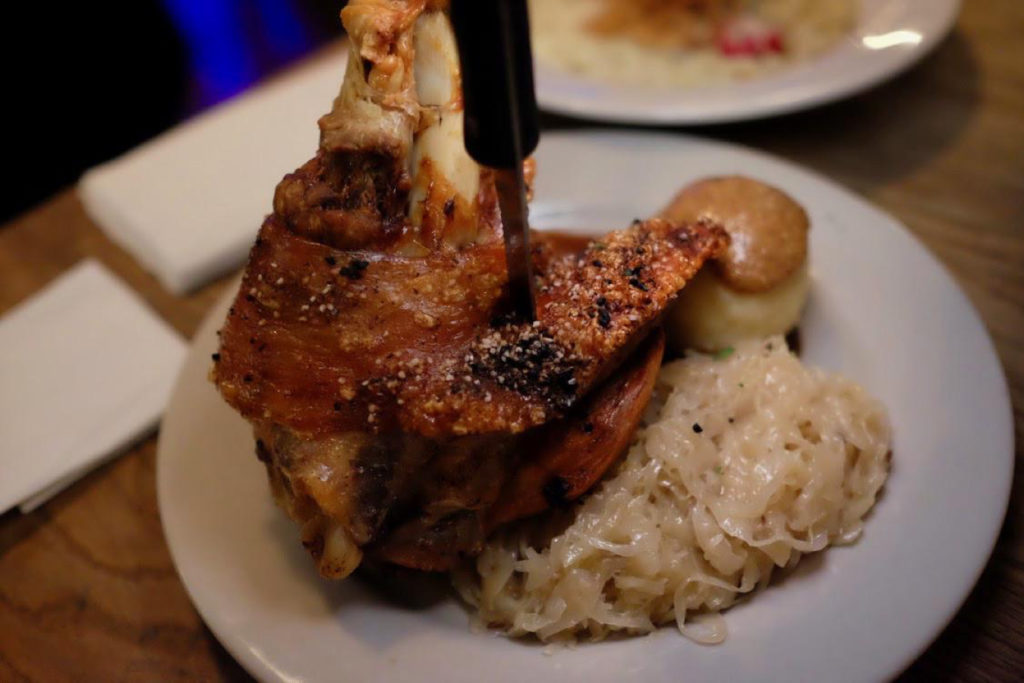 … and the käsespätzle – made with spätzle in a Swiss cheese sauce topped with fried onions – for Miriam.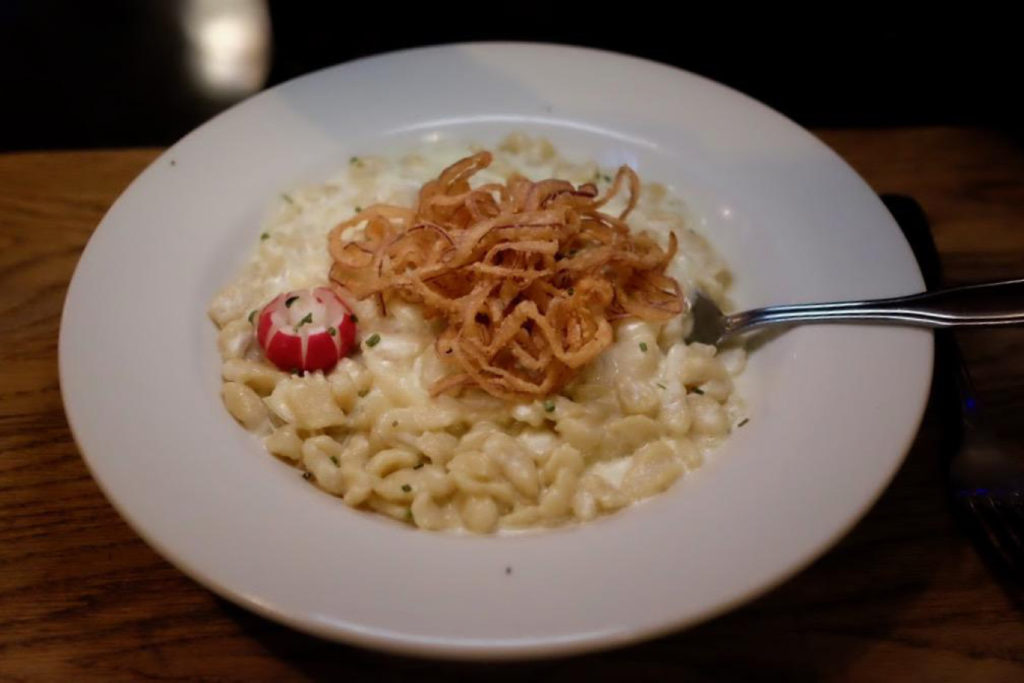 And if you're looking for a lighter meal, we really liked Noodlehead, a Thai-inspired restaurant out on the eastern edge of the city.  There Miriam tried the green curry linguine with tofu, which is served with eggplant, broccoli, green beans, and peppers in a spicy curry sauce.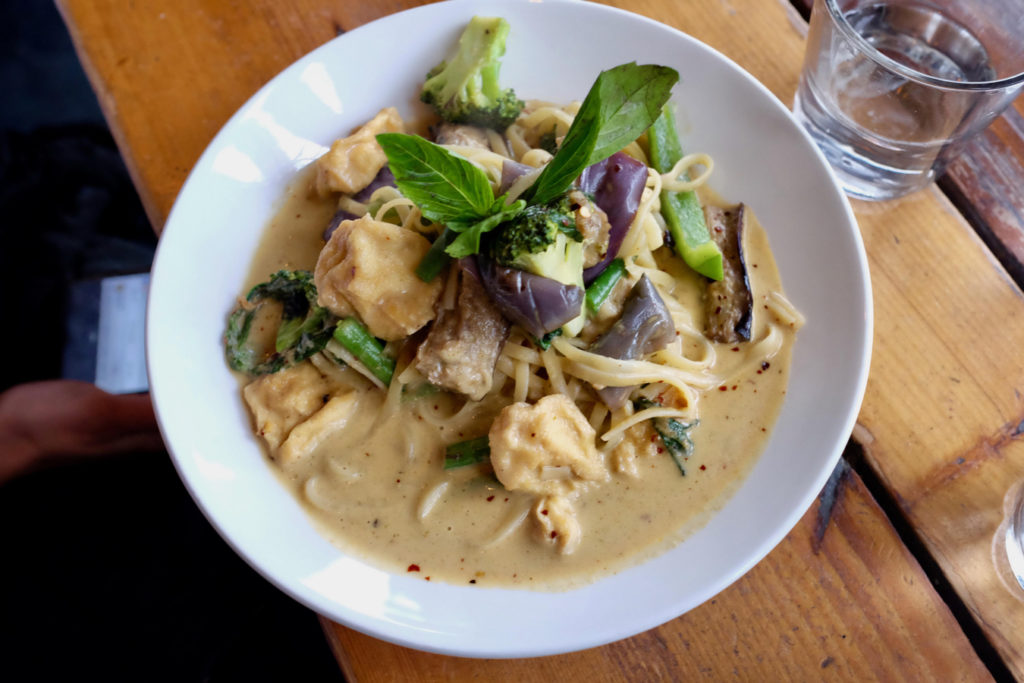 And Cyril had the street noodle #1, made with bok choy, sprouts, and fried chicken over rice noodles.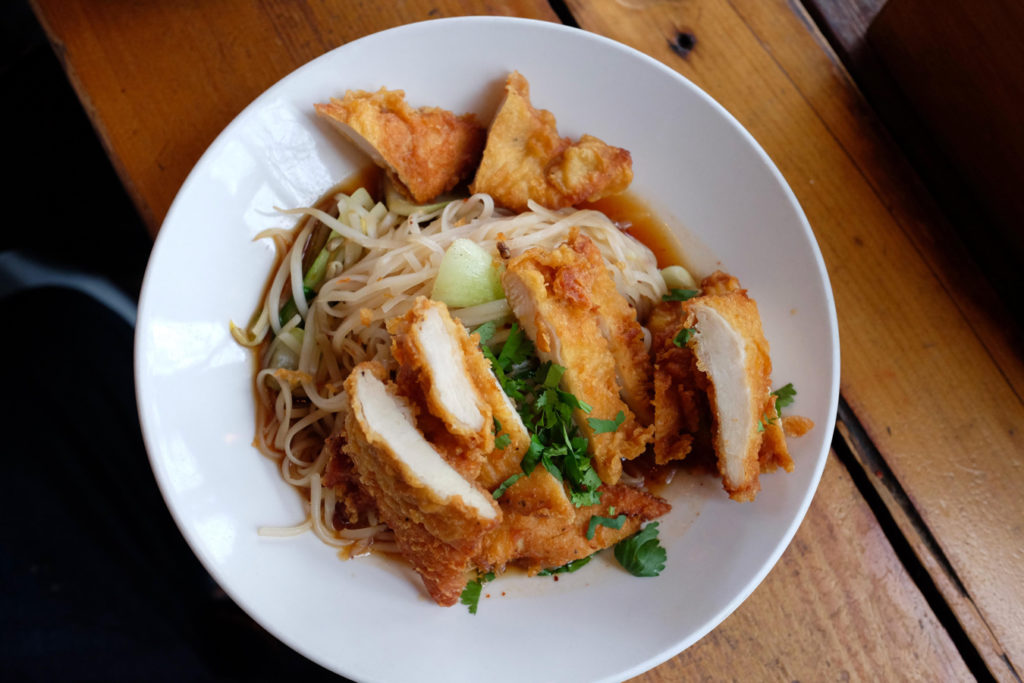 As you can see, we ate so much in Pittsburgh that we were practically rolling home after our trip there.  But we really enjoyed all that we got to sample:  there was so much unique food on offer, and so many different ethnic cuisines, and so many delicious, diverse things to eat.  We were pleasantly surprised by all we got to try, so if you're ever on the western end of Pennsylvania we definitely recommend stopping in the city to check out all that's on offer.