Cheesy biscuits are a staple of American cuisine – see, for example, Red Lobster's well-loved Cheddar Bay Biscuits or these zucchini cheese biscuits we've made previously.  After all, what's not to love about carbs plus cheese in warm, savory form?  Well, here's another great biscuit recipe we made recently that we really enjoyed:  these ones have corn and cheese in them, but also a few other interesting ingredients that make for a delicious, unique snack.  We based these on a recipe we found in the New York Times, and we think you'll find them to be a nice, hot, and delicious way to get through this winter.
To make the biscuits, you'll need:
Flour
Baking powder
Chile powder
A stick of butter
Parmesan cheese
Frozen or canned corn
Cilantro
A lime
Heavy cream
Start by measuring 1 1/4 cup of flour, 2 teaspoons of baking powder, 1/2 teaspoon of chile powder, and a pinch of salt into a food processor and run everything together just until these ingredients are mixed.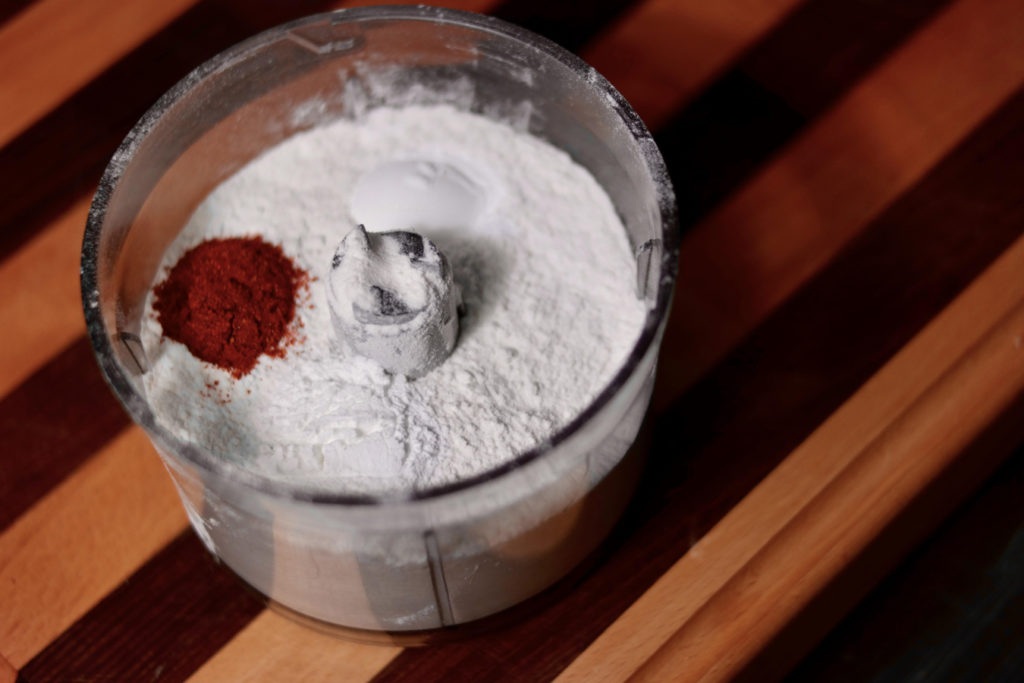 Next, cut 6 tablespoons of butter (which is 3/4 of a stick) into small cubes and place these in the food processor, then blend them into the flour mixture.  Pour everything into a bowl and work it together with your fingers until the butter is in pea-sized pieces.  Now you can add a cup of corn kernels, 1/4 cup of cilantro leaves, a cup of grated Parmesan cheese, and a little bit of zest from your lime to the dough.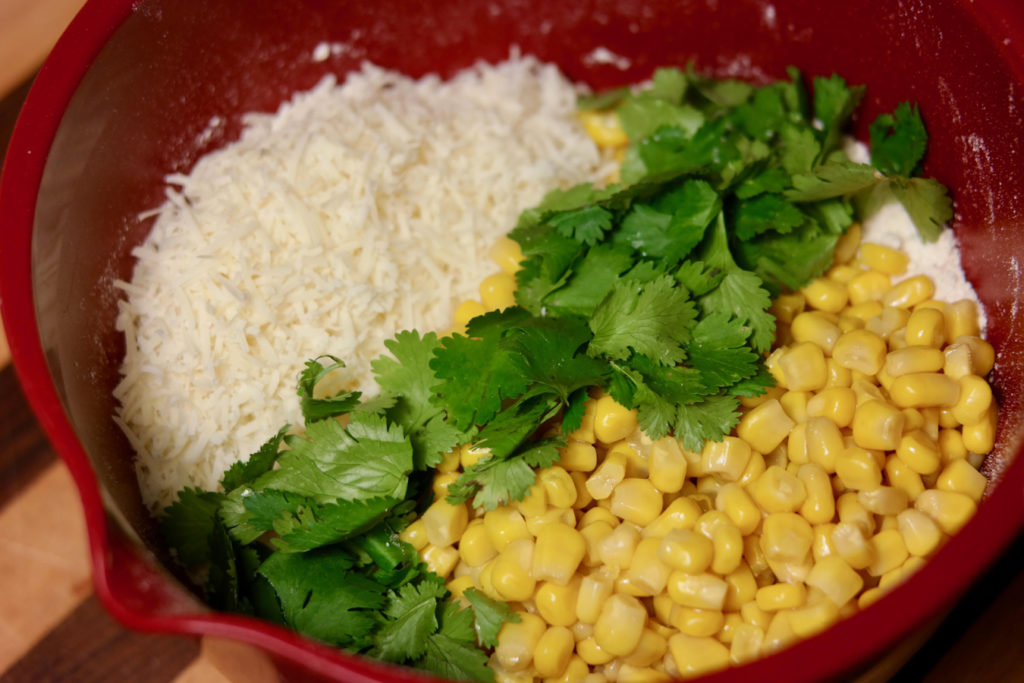 Stir everything together with a fork until you have an even dough.
Scoop off pieces of the dough and roll them into one-inch balls, then place them about an inch apart on baking sheets lined with parchment paper.  Refrigerate the sheets for at least 30 minutes, then bake your biscuits at 350°F for 25 minutes, until they're golden on the outside.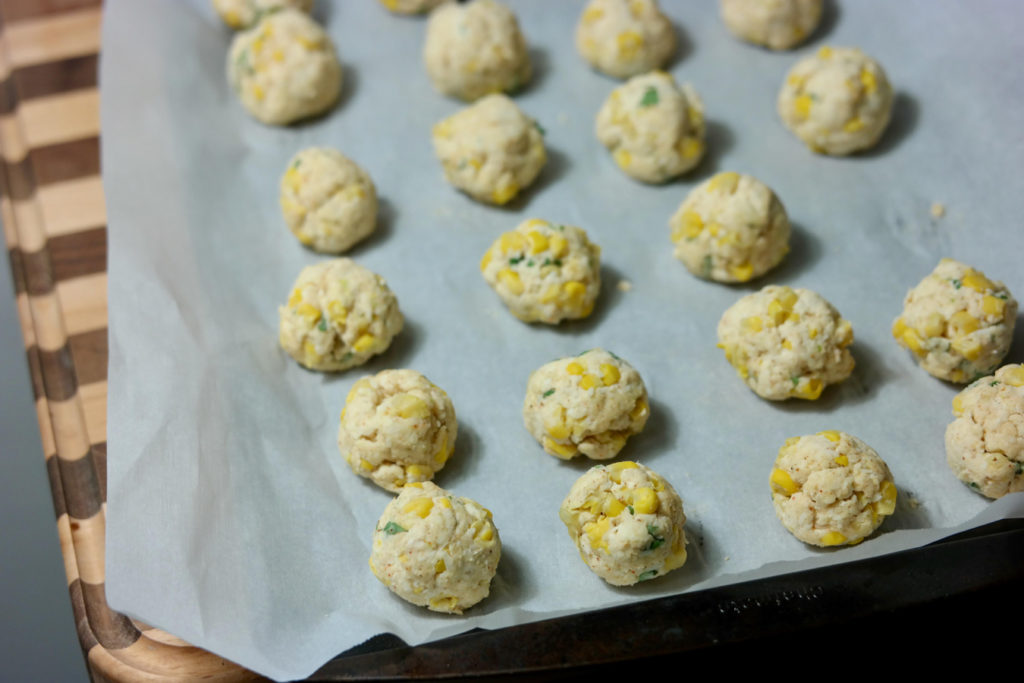 Once they've cooled down, you can eat and enjoy!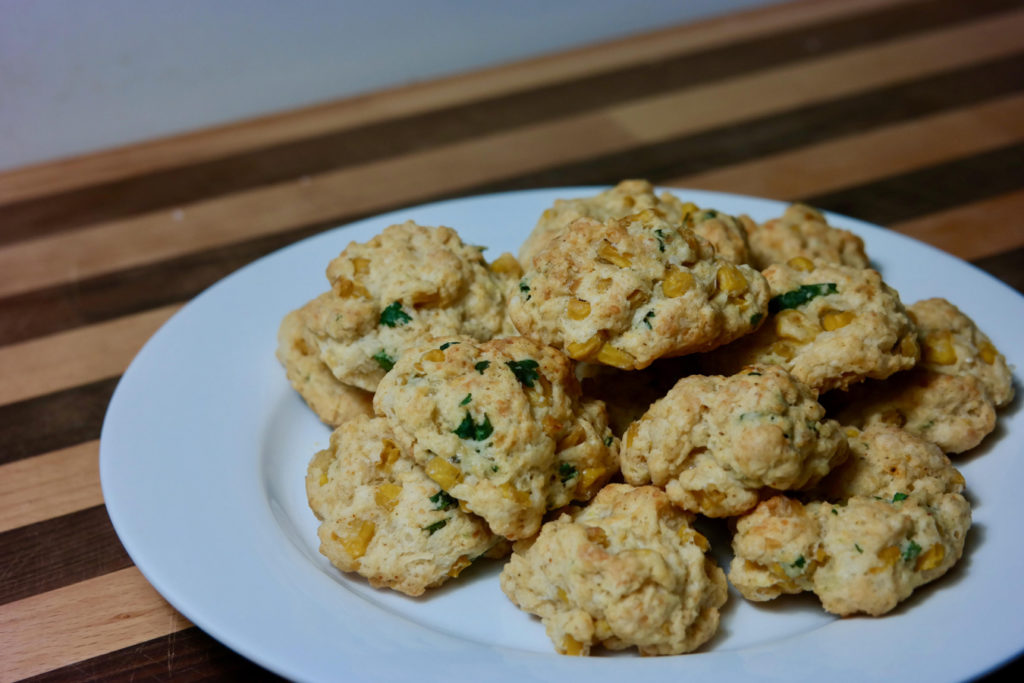 We'd like to think that these are a healthy-ish version of cheese biscuits, since they're made with a vegetable (corn), some greens (cilantro), and fancy cheese.  But they're also a great comfort food, and they're just the right size to snack on.  By themselves, or with a little butter, these are a great cold-weather treat.