For the long weekend around Martin Luther King Jr. Day, we decided to hop on a plane and go all the way across the country to San Francisco, where neither of us had ever been before.  It was exciting doing all the touristy things like seeing the Golden Gate Bridge and walking around Alcatraz, and of course we enjoyed the 50-60 degree weather there, but we also went all around the city searching out great things to eat.  So we'll show you what we had and where we went, and hopefully we'll inspire you to try some places out for yourself should you ever be in the Bay Area.  Just be warned, there are some images of meat we feature here.
California is well known for having amazing Mexican food, since it shares a border with Mexico, so we decided to check out a few places in the Mission District that we heard were good.  On one morning we visited Taquería El Farolito for their burritos and Miriam got the chile relleno super burrito, stuffed with a chile relleno, avocado, rice, beans, and sour cream.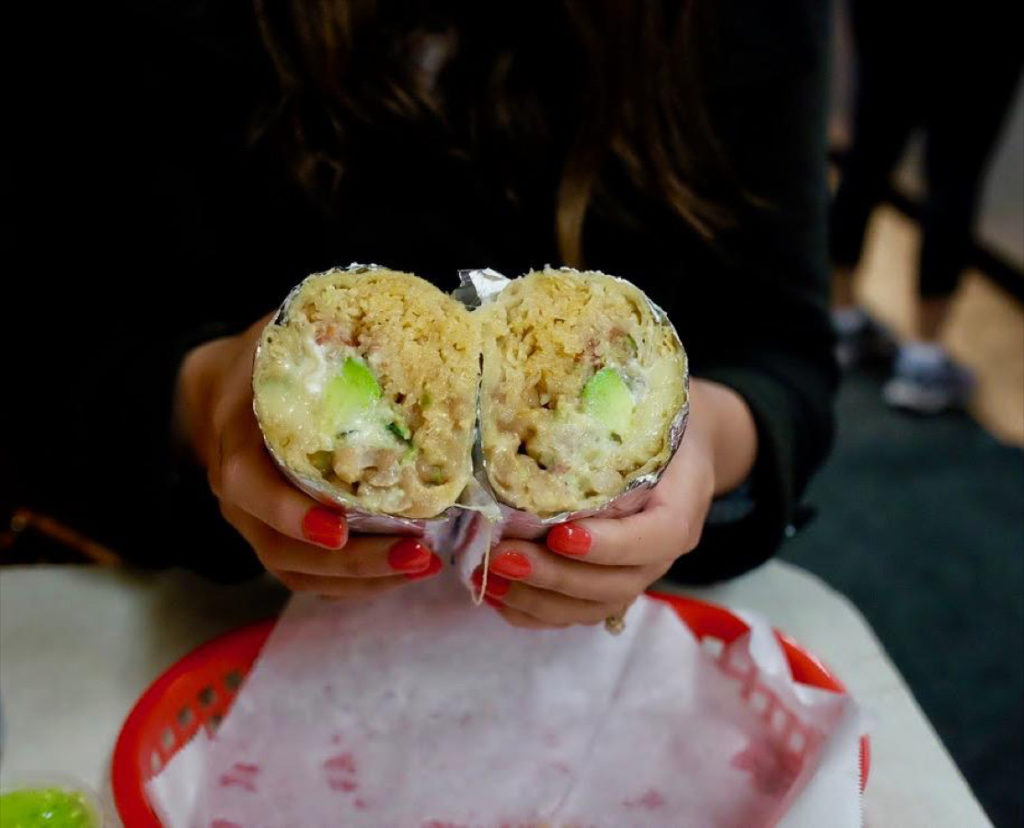 And Cyril had the carne asada burrito.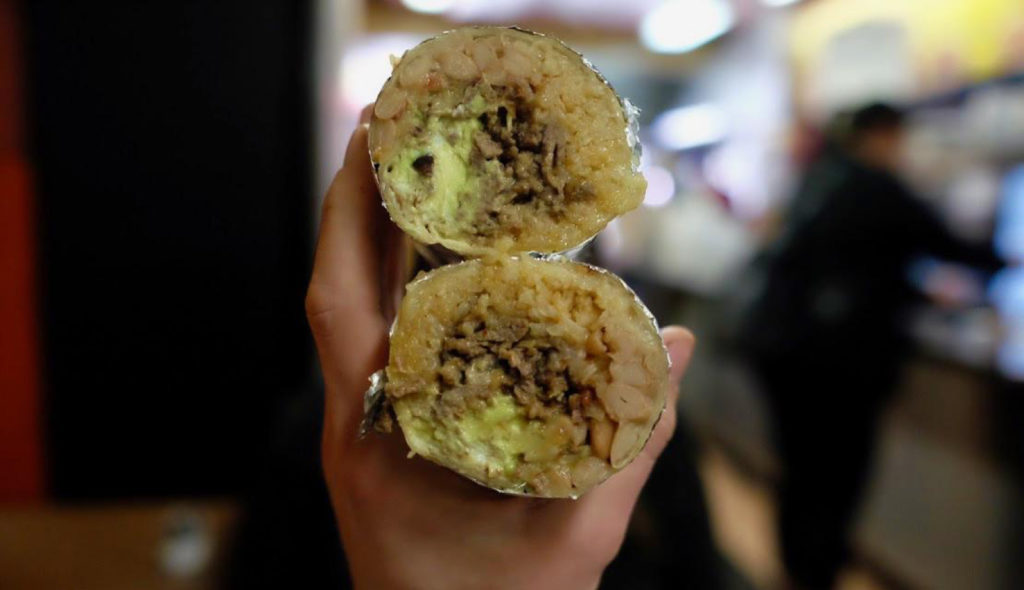 Just a block away there's also La Taqueria, which always has lines out the door for their excellent food.  Burritos are popular there too – Miriam got the veggie super burrito and Cyril had one with beef tongue – and if you ask for yours dorado-style you'll get it grilled, which we highly recommend.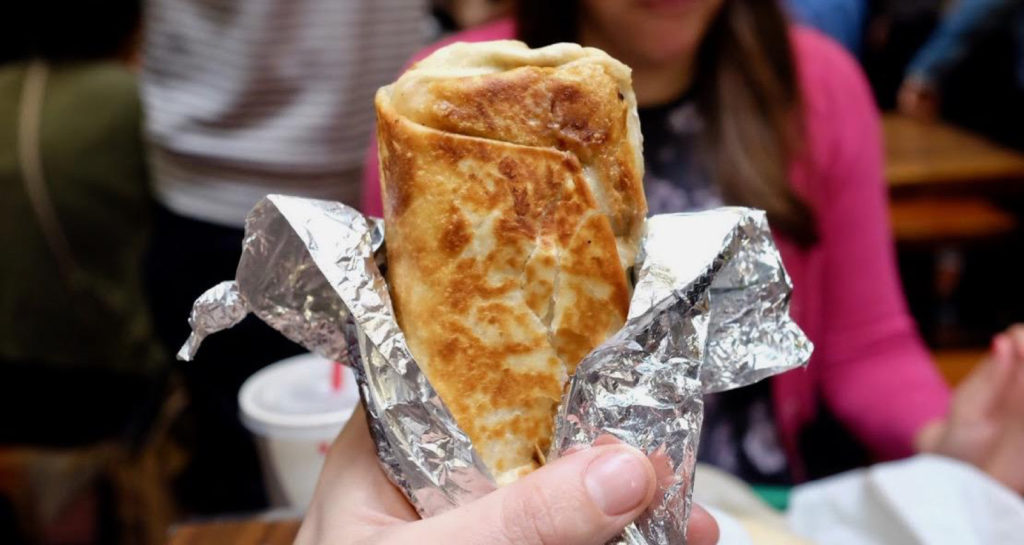 You can also get tacos there, like this chicken version …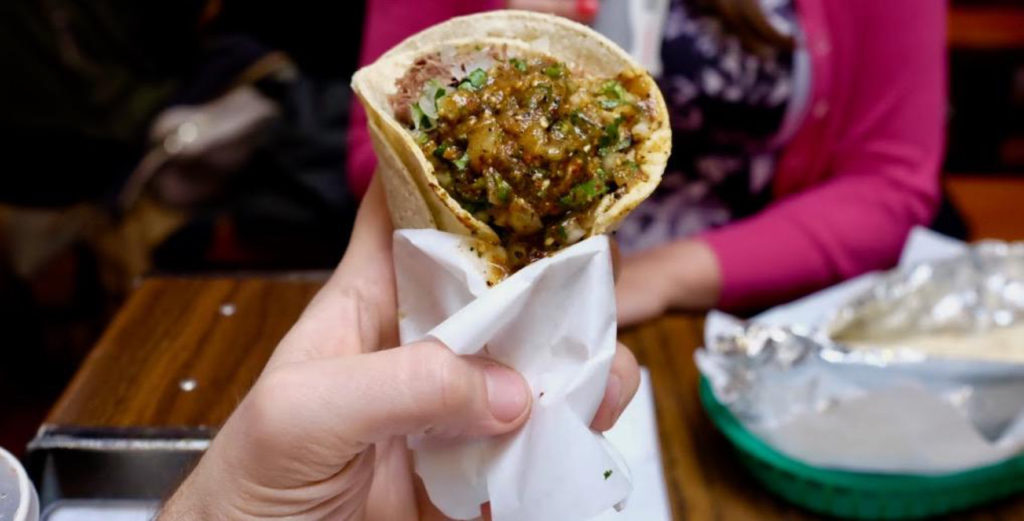 … and we split an order of chips with salsa and avocado, plus some hot peppers we added on top.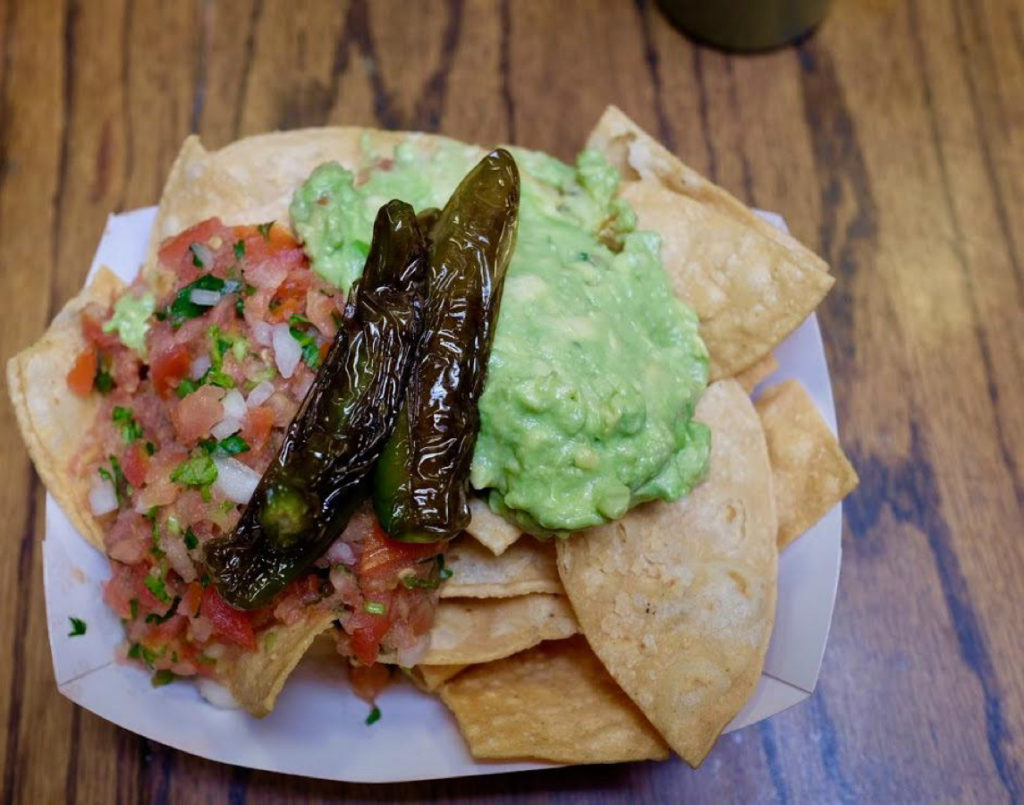 San Francisco also has the largest Chinatown outside of Asia and the oldest Chinese community in North America, so we knew we had to check out what food was on offer in that neighborhood.  We decided to go to Z & Y Restaurant, which is hugely popular and known for their elaborate methods of serving tea (seriously, get some tea if you go there).  Miriam decided to try the Szechuan cuisine on offer and got the tan tan noodles, which are made with a spicy Sichuan pepper sauce.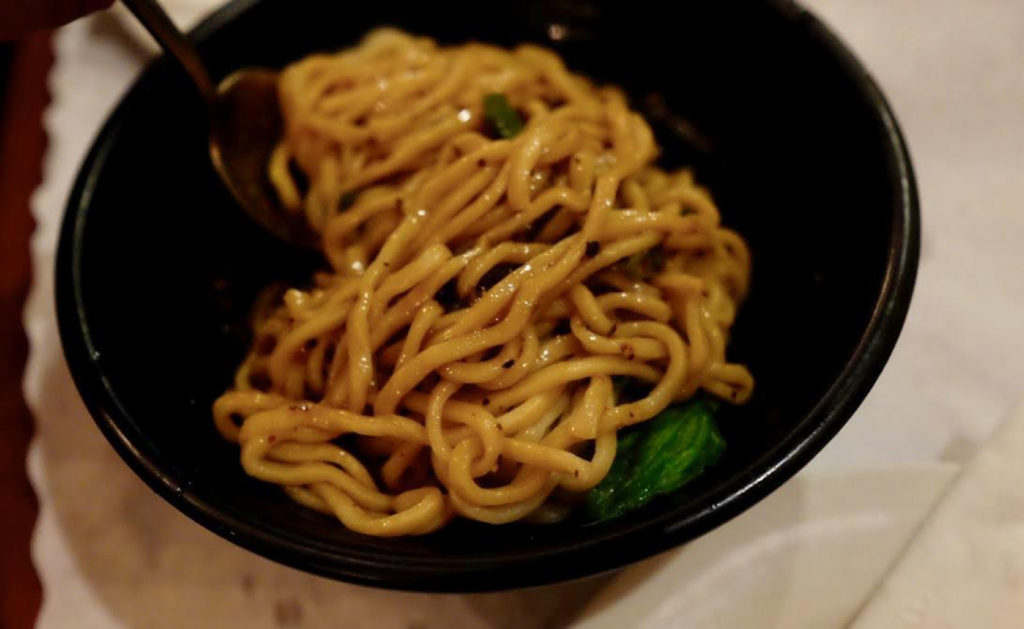 Cyril went all out and got some wonton soup …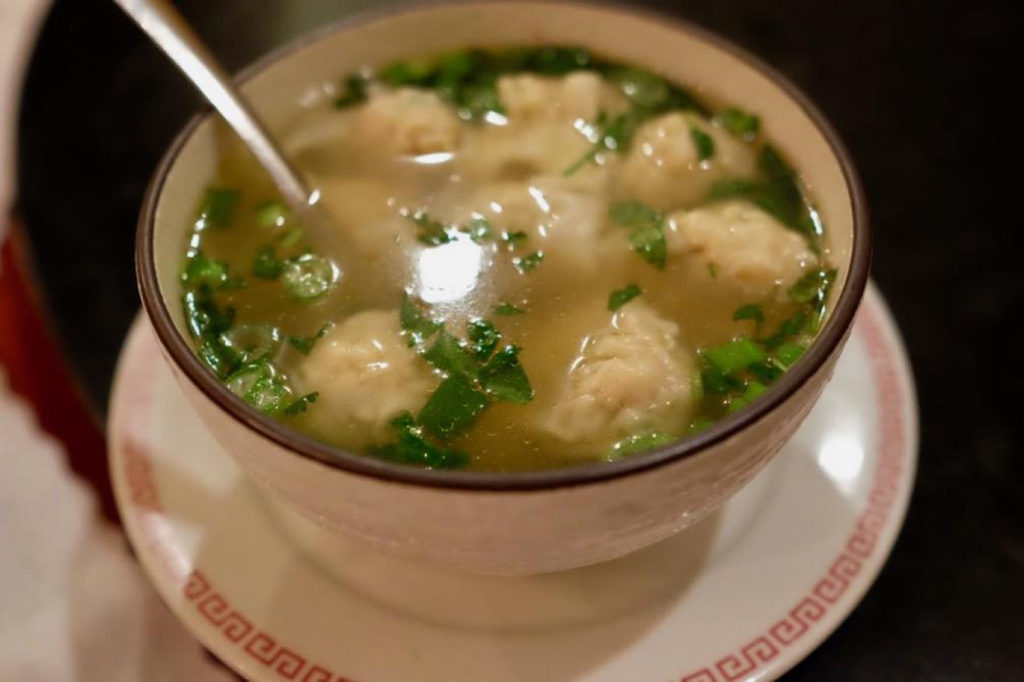 … some pork dumplings …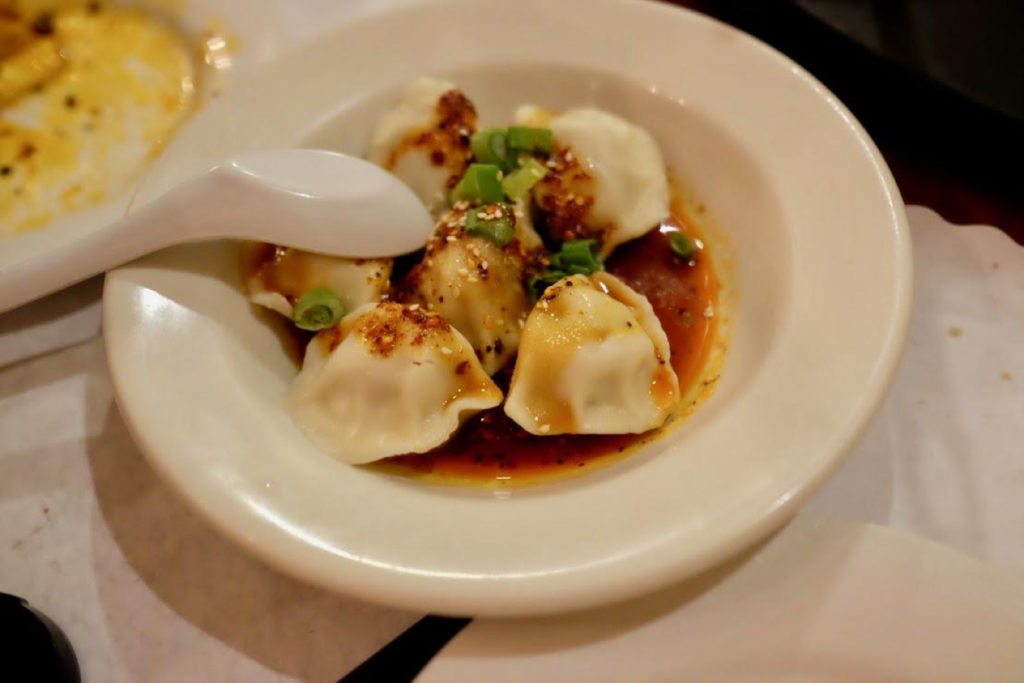 … and the magnificent Chicken with Explosive Chili Pepper – you can see why they gave it that name, but in fact most of those chilis are just decorative.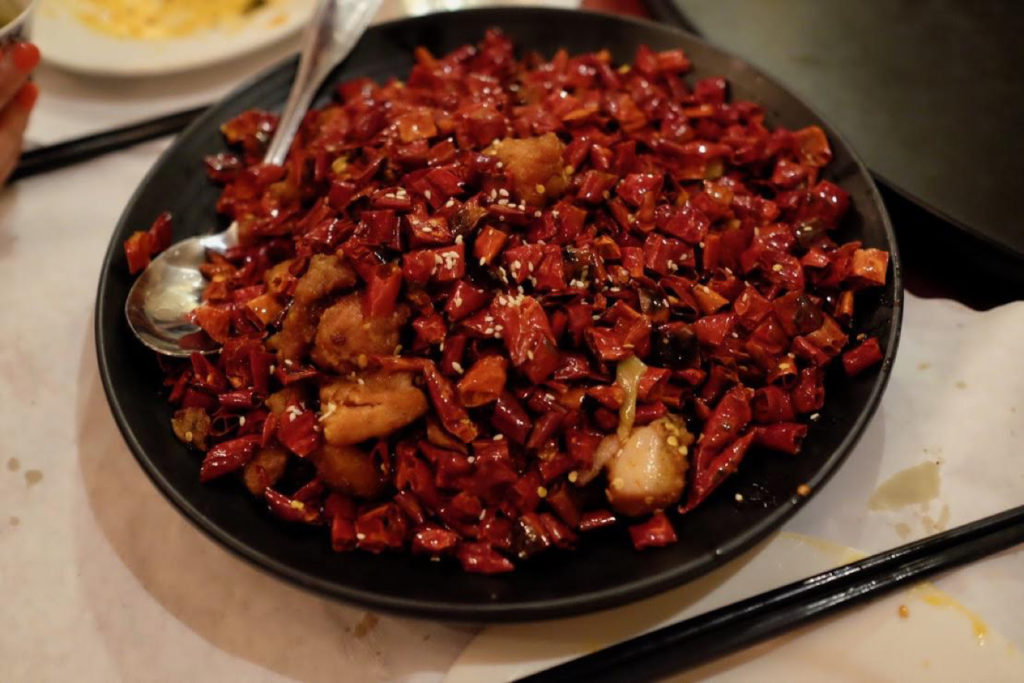 We also discovered an excellent Burmese restaurant in the city called Burma Superstar.  We'd never had Burmese food before, so we were willing to sit on the waiting list for over two hours in order to try out this cuisine.  We really enjoyed starting off our meal there with this platha – a flaky type of bread – served with a curry dipping sauce.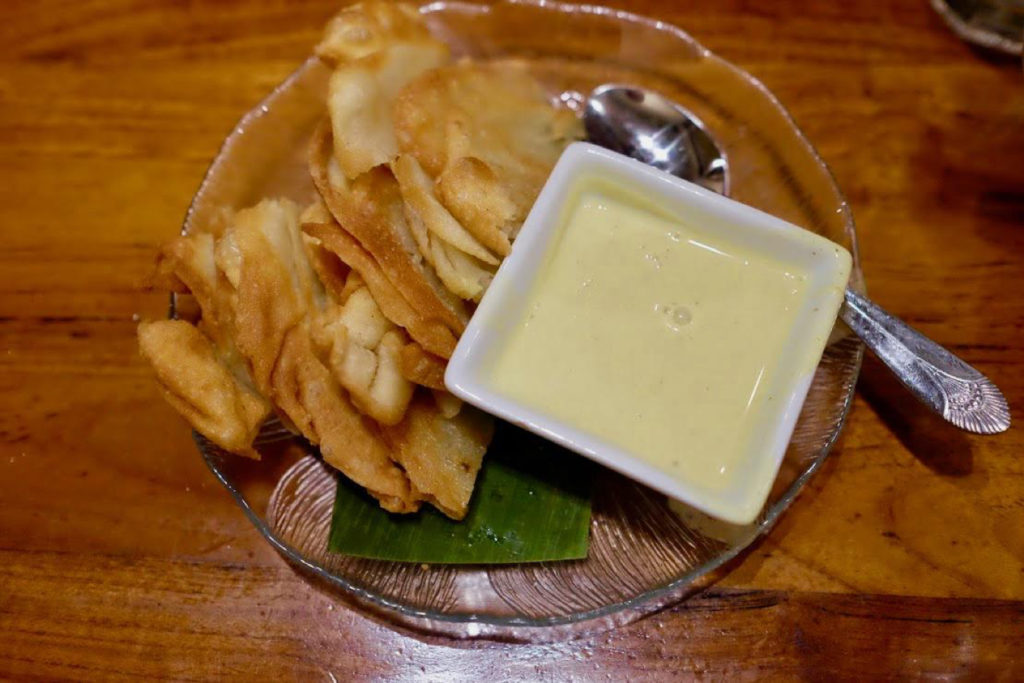 Miriam then had the Superstar vegetarian noodles, made with a spicy chili sauce, tofu, greens, and potatoes.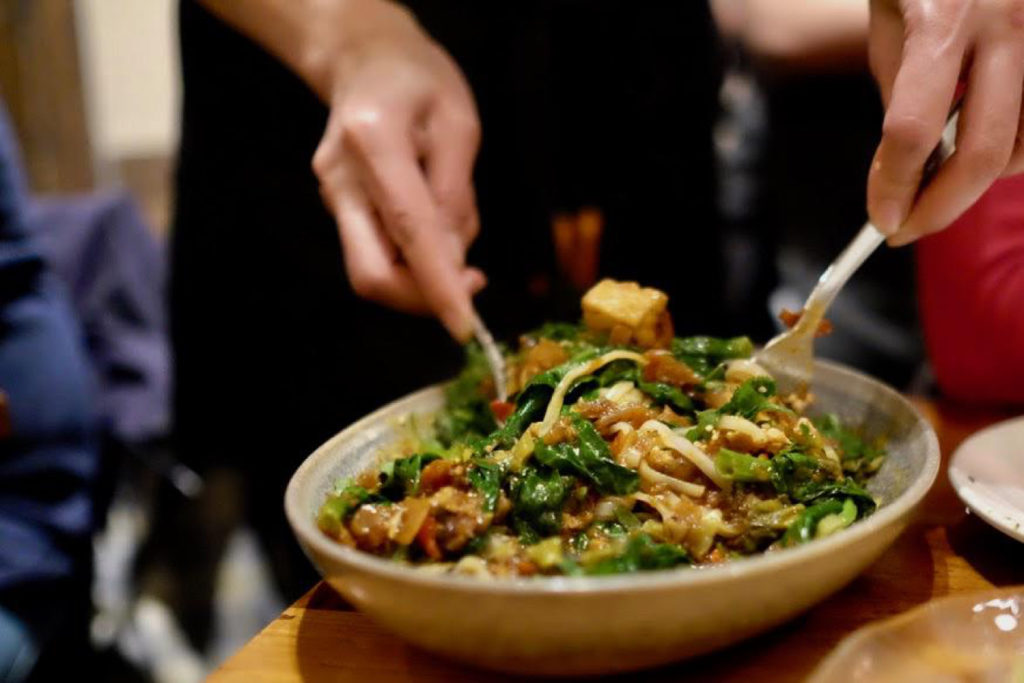 And Cyril tried the fiery beef with vegetables.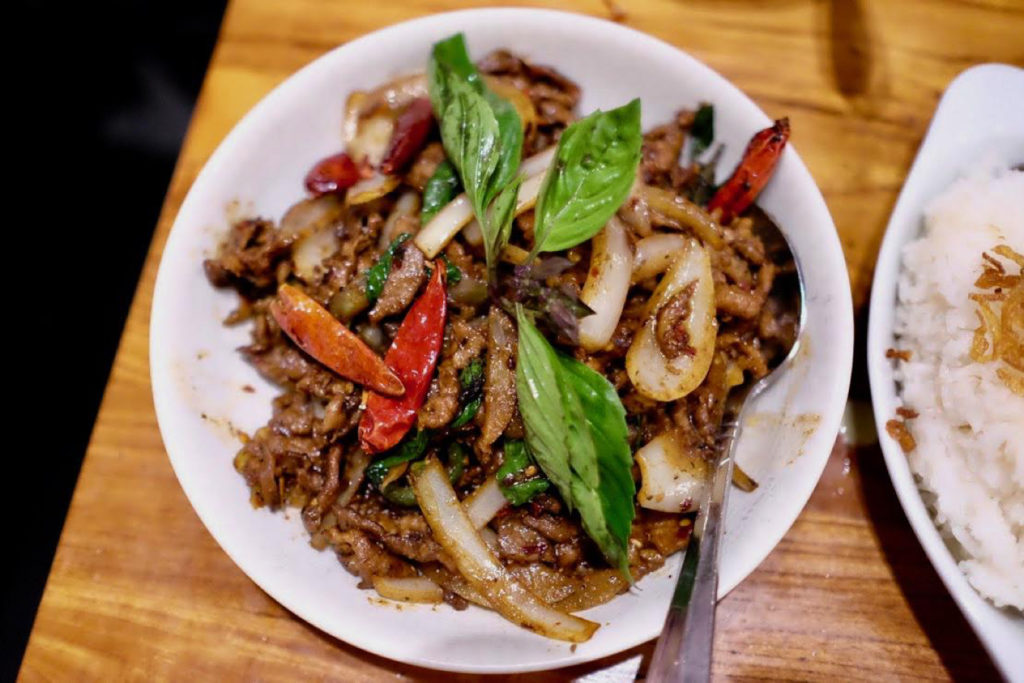 If you're looking for a homey brunch-type spot, we liked Sears Fine Food, located right near Union Square.  There you can get breakfast until 2pm every day, so that's what we did:  Miriam had a pecan waffle …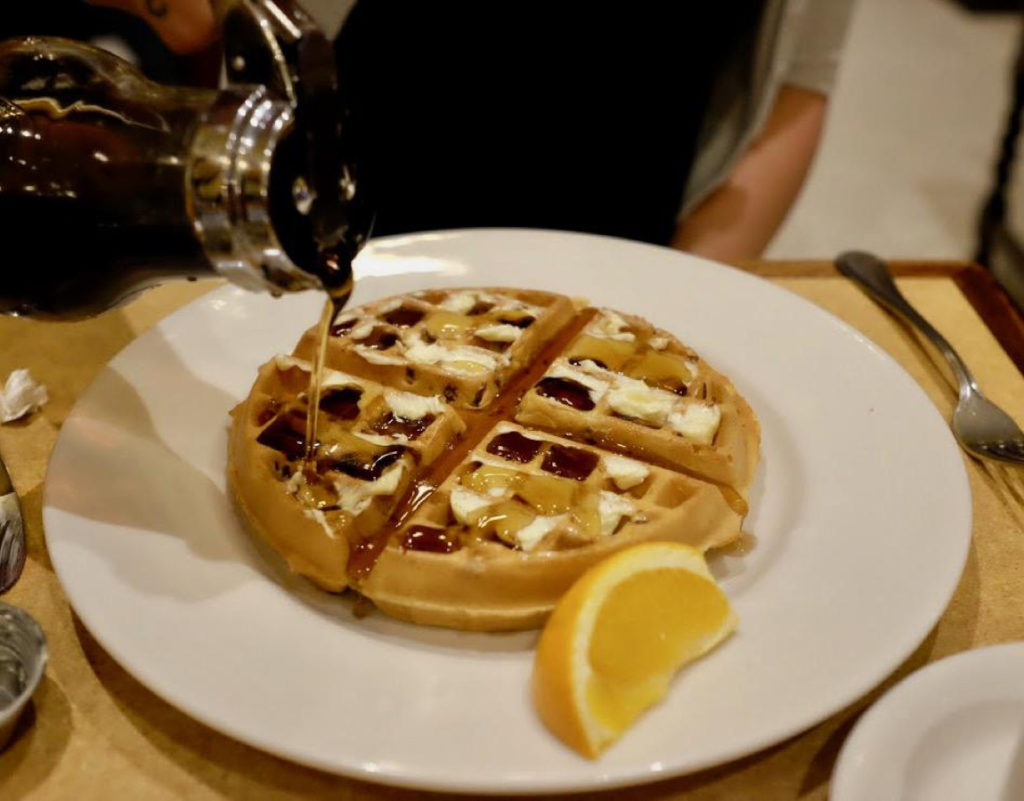 … and Cyril had their famous 18 Swedish pancakes – which you can see are adorably tiny and cute – plus sides of eggs and sausage.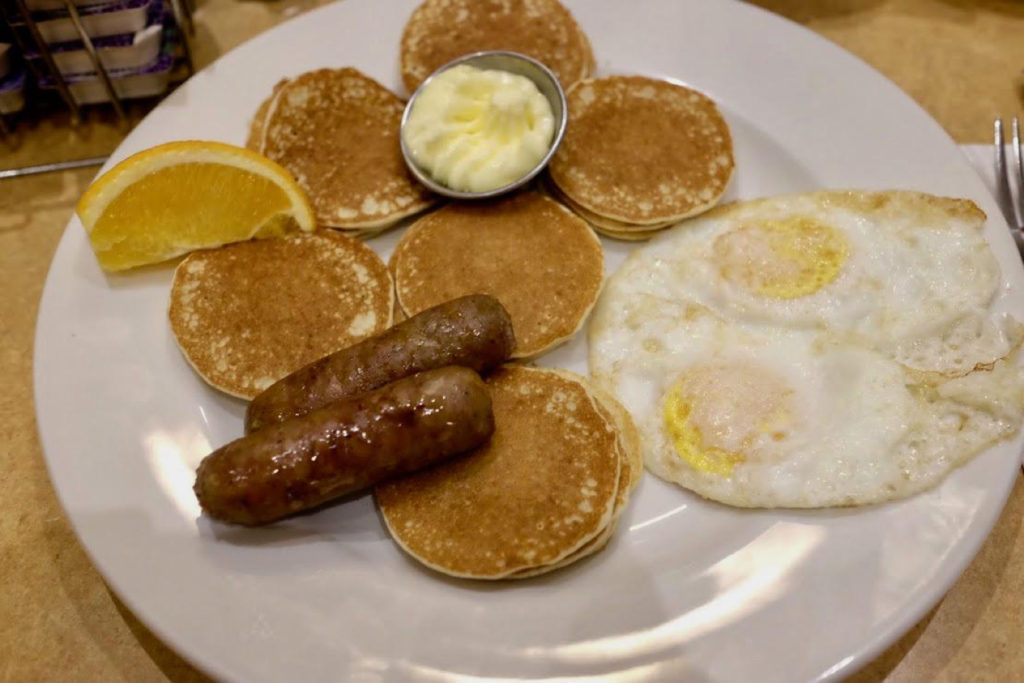 If you're looking for something more casual, we recommend you go to Roxie Food Center in Balboa Park, where they serve up sandwiches on Dutch Crunch bread.  We've actually made this type of bread before, to serve burgers on, so we were excited to try out Roxie's version.  Here's a vegetarian sandwich with Swiss cheese, lettuce, mayo, jalapeños, and avocado: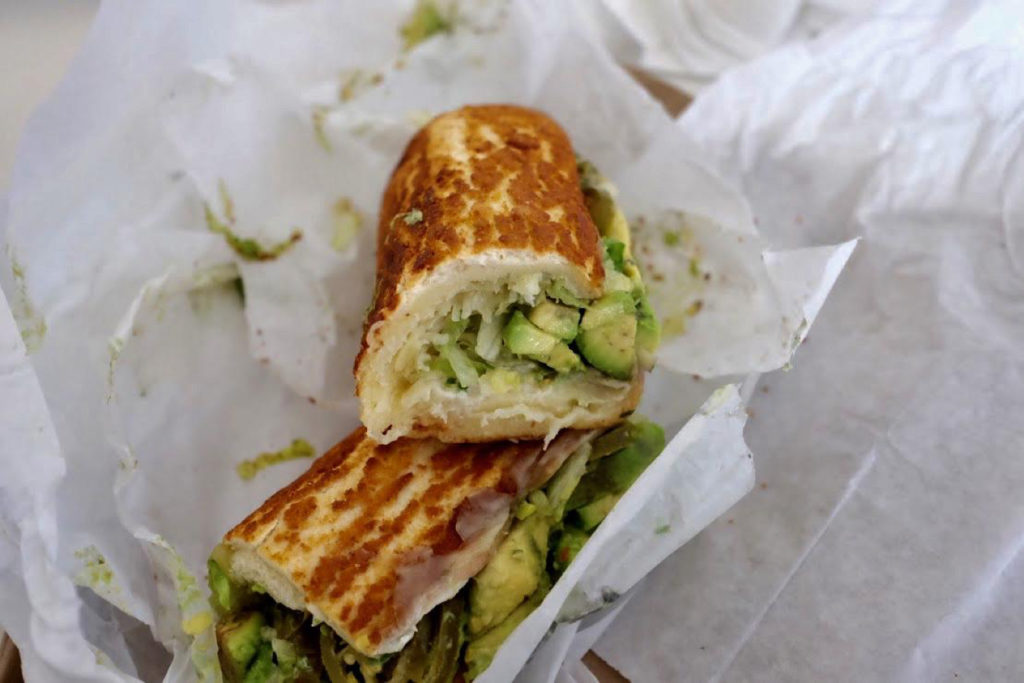 And here is Cyril's Roxie special with ham, mortadella, salami, American and Swiss cheeses, plus all the fixings.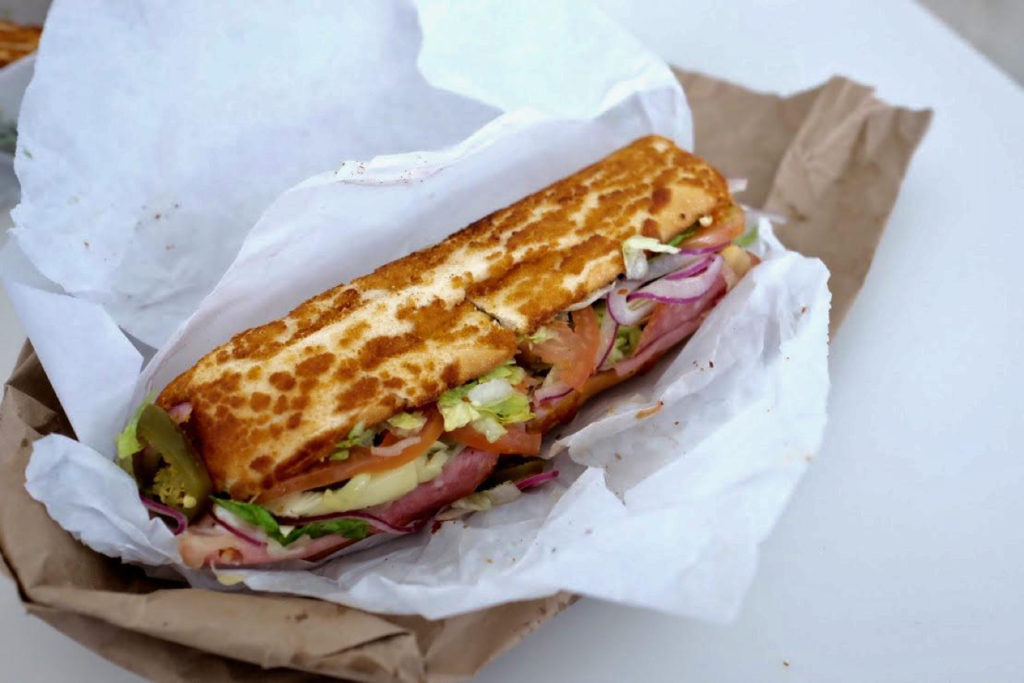 Another great place for bread is Boudin Bakery, which has been making pastries in San Francisco since the Gold Rush.  They're most well-known for their sourdough bread, which you can buy in all kinds of interesting shapes, including this little teddy bear with raisin eyes.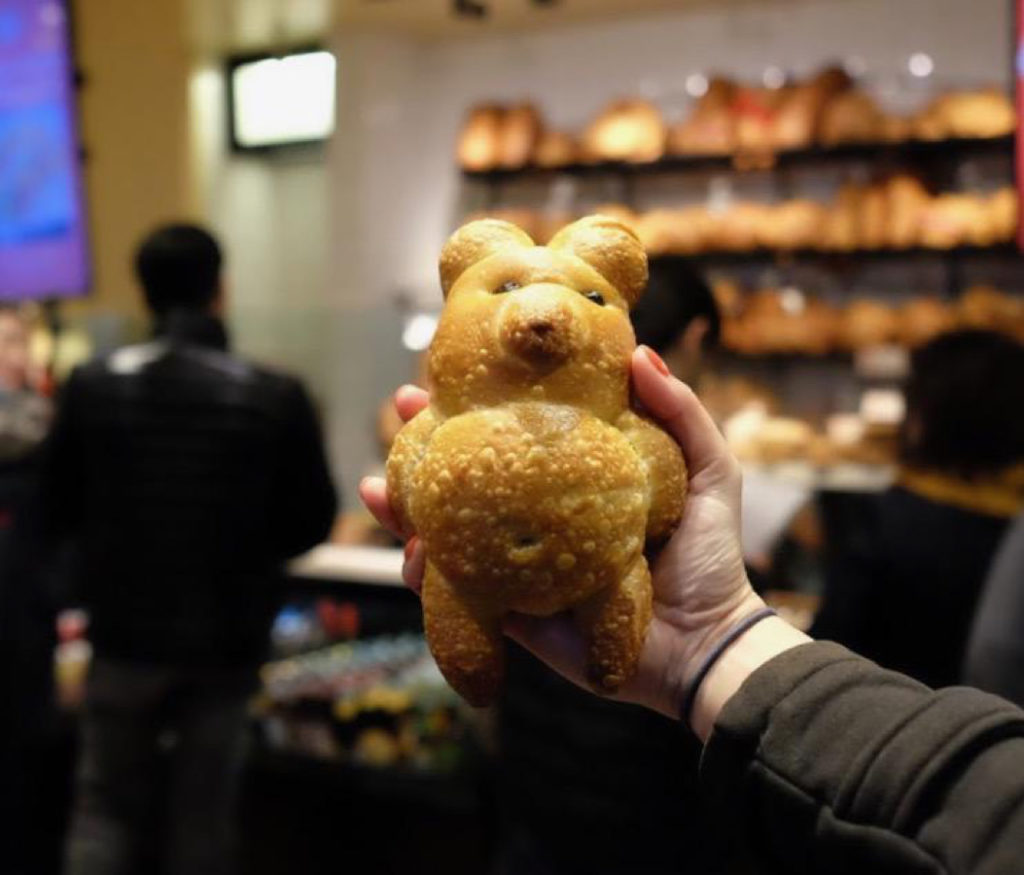 Finally, if you're looking for some sweets around the city there are plenty of places to go.  For example, Bob's Donuts on Polk Street is open 24 hours a day and serves up some excellent treats, like this maple frosted sprinkle donut …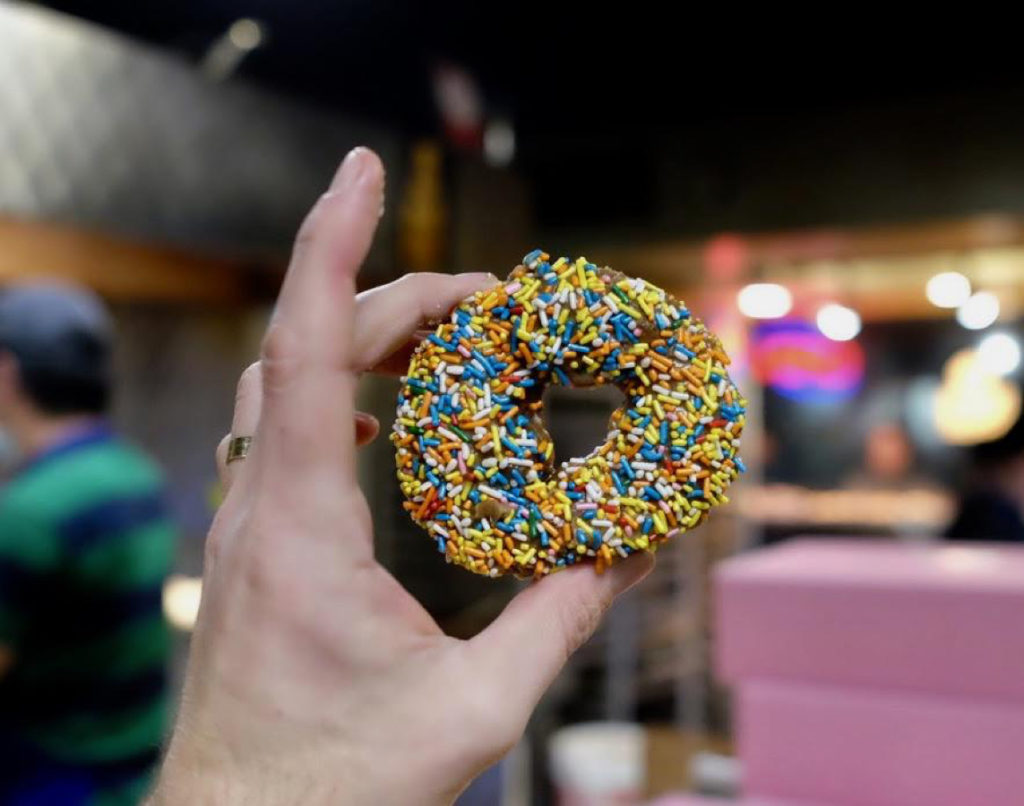 … and this apple fritter.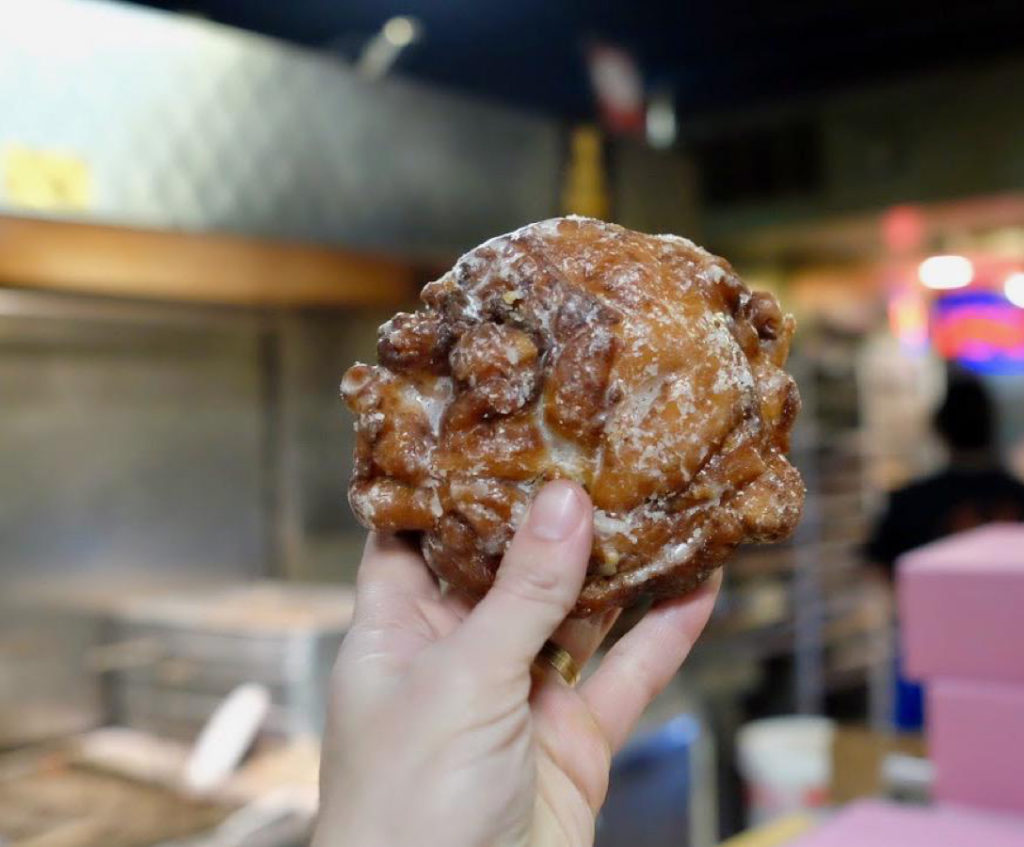 You can also get some ice cream at the original location of Swensen's in Nob Hill.  Here's their walkaway waffle sundae, made with your choice of ice cream plus hot fudge, whipped cream, and a cherry, all piled into a waffle cone.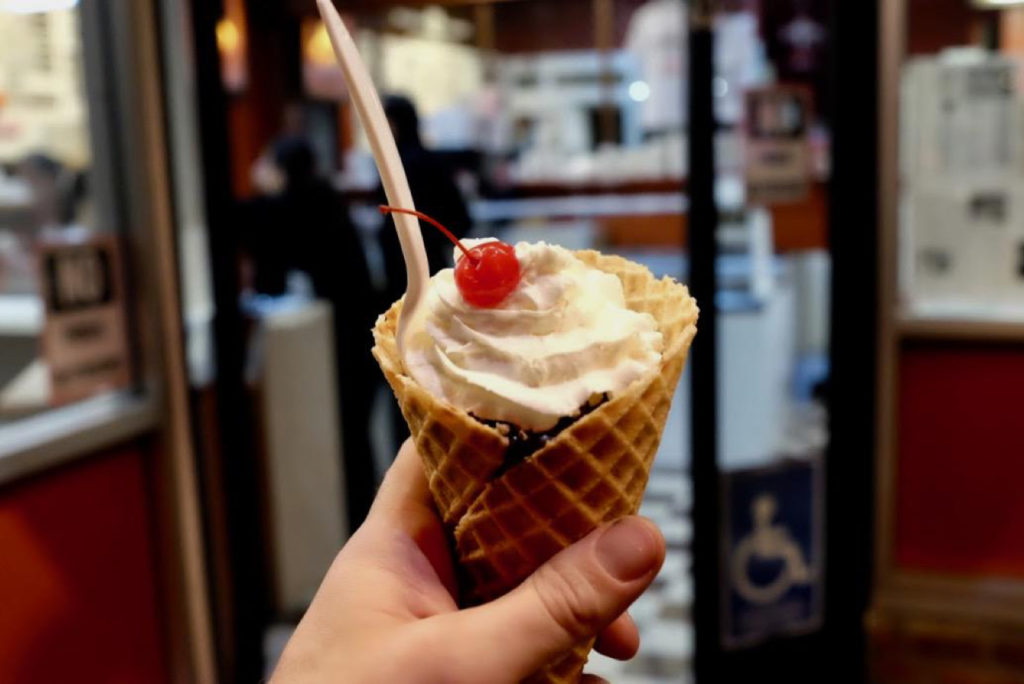 And finally, our favorite place in San Francisco was probably the Ghirardelli Ice Cream and Chocolate Shop, which is right on the water.  This was the first Ghirardelli location, opened in 1849, so we expected some excellent sweet treats and we weren't disappointed.  We split the Lands End sundae, which is made with two brownies and vanilla ice cream drizzled with hot fudge and salted caramel sauce, with whipped cream and a cherry on top.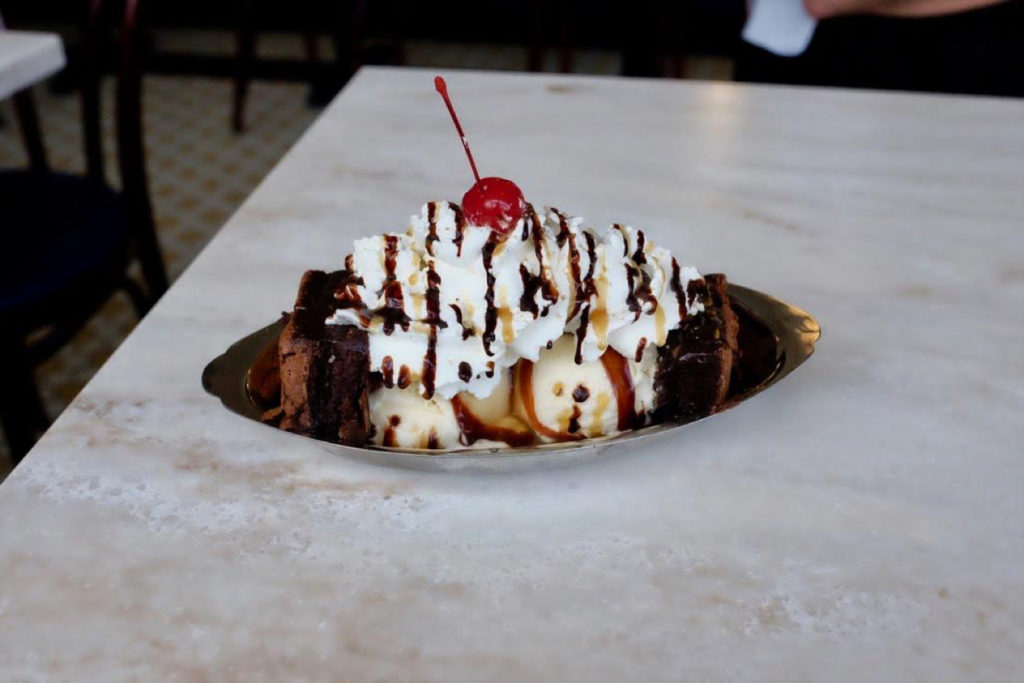 We're really glad we got to try so many different things in San Francisco:  Mexican food, Chinese food, Burmese food, sandwiches, bread, donuts, and ice cream.  We really covered a lot of ground, and we enjoyed eating our way around the city.  If you happen to find yourself in the Bay Area, try out some of these places and we guarantee you'll be impressed.