Another Super Bowl has come and gone, and that means we've got more great vegetarian game day recipes to share with you.  In the past we've cooked up a stromboli, some chick'n sliders, buffalo jackfruit bites, and buffalo cauliflower bites.  This year we tried out two recipes:  one that's pretty simple, and one a little more involved.  We'll show you the easy one first – it's this spicy cheese dip, which we adapted from a recipe in Bon Appétit.  It took less than ten minutes to make and it came out as a pretty good dip to nosh on while watching the game – we really enjoyed it!
To make this dip, you'll need:
An 8-ounce block of cheddar cheese
Mayo
Sour cream
Cream cheese
Cayenne pepper
Paprika
Crackers or tortilla chips
First, you'll need to prep your ingredients:  measure out 1/2 cup of mayo, 1/4 cup of sour cream, 1/2 teaspoon of cayenne, and 1/2 teaspoon of paprika.  Then cut off 2 ounces of cream cheese (that should be 1/4 of the package) and grate up all your cheddar.
Pour all of these ingredients into a food processor – we suggest placing the cheddar in first, and then layering all the ingredients on top of that.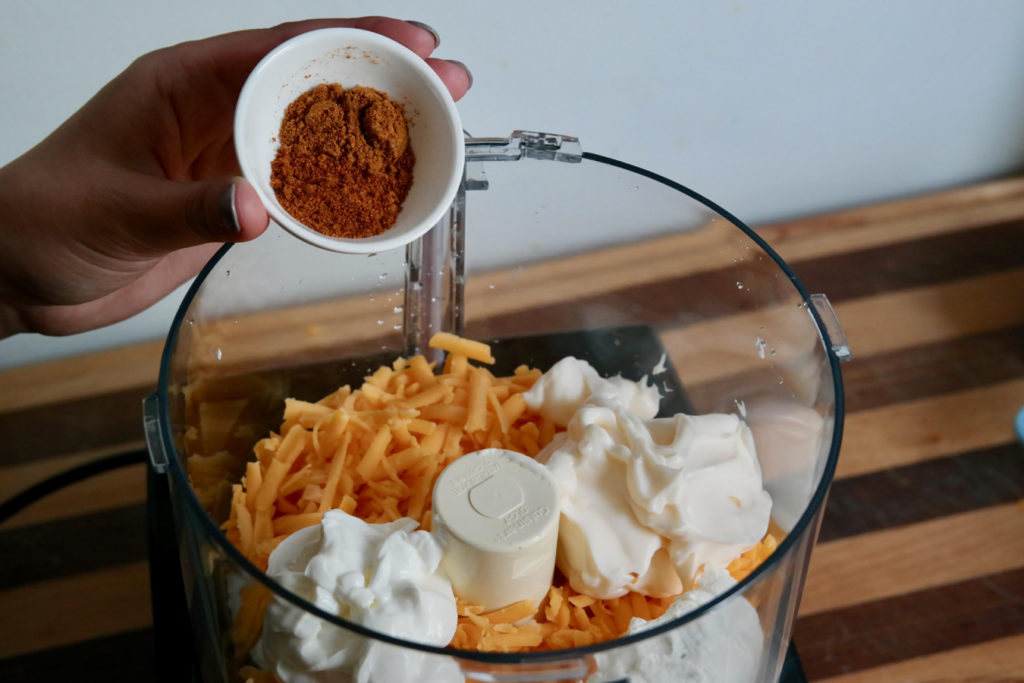 Blend everything together until you have a smooth mixture, then scrape the dip into a bowl and sprinkle it with extra cayenne.  Serve it with your chips or crackers.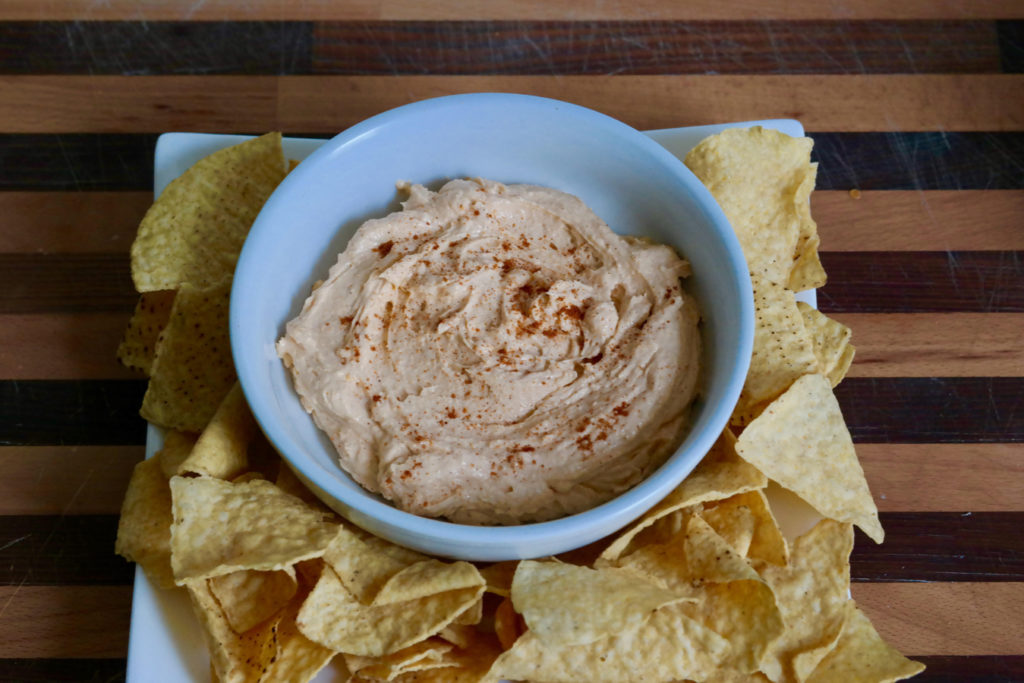 And that's it!  Seriously, that's the end of this recipe.  It's so quick and easy to make this dip, but it's definitely tasty and much better than just scooping something from a jar.  The two cheeses blend together well with the sour cream and mayo to make a nice, sharp, creamy dip – plus the paprika and cayenne add a mild level of spice to everything.  This is a simple yet unique dip that you can serve at any gathering, so keep this recipe in your back pocket as a low-effort, delicious contribution you can bring to a party.
Check back later this week to see what else we made for the Super Bowl!