If you ever find yourself in lower Manhattan and you're wondering what you should eat – here are some of our suggestions!  Of course there's always Chinatown, with its wealth of authentic and bustling eateries, but if you're looking to get away from the crowds and want to try some other types of Asian cuisine, we've got two places to recommend.  Just be warned, there is some meat featured here.
First, we recently got a chance to check out The Woo, a new Korean restaurant in SoHo.  The atmosphere is kind of clubby, so there's a lot of great drinks and Korean beers to be had, but we were focused on the food.  We decided to start off our meal there with the vegetarian Pa Jun, which is a pancake filled with scallions and peppers served on a sizzling platter.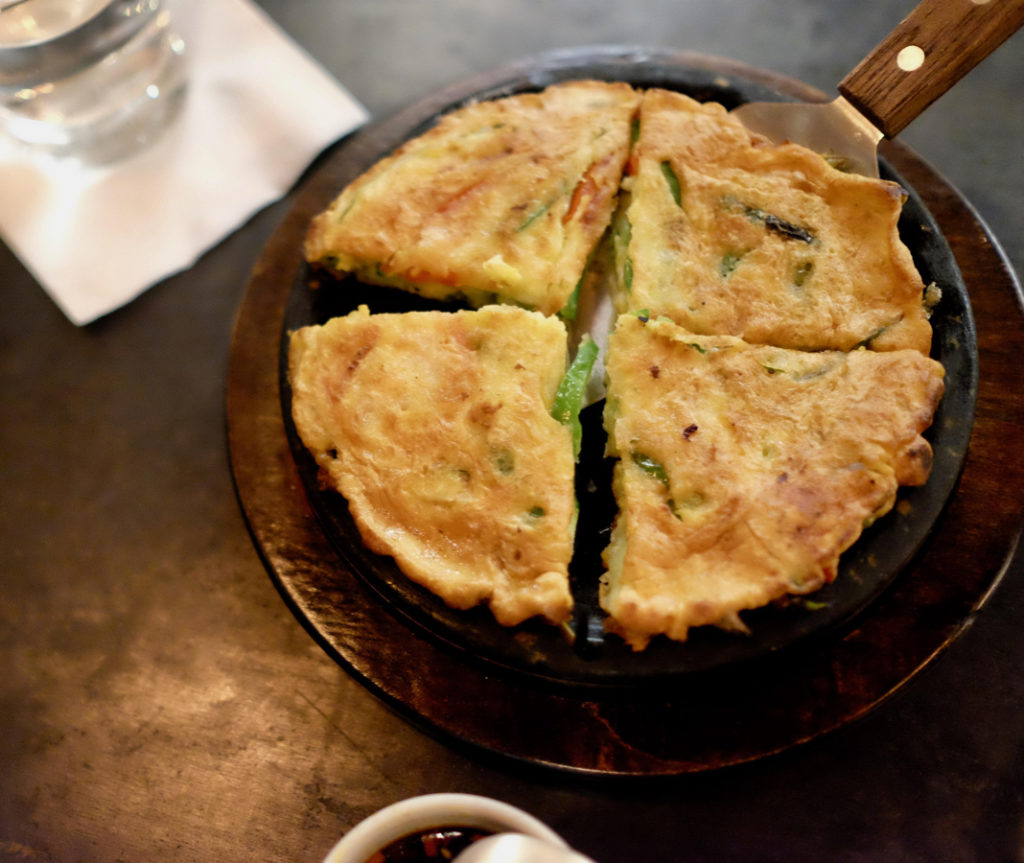 Cyril also decided to try the Dak Nal Ke Tikim:  wings glazed with a honey chili sauce.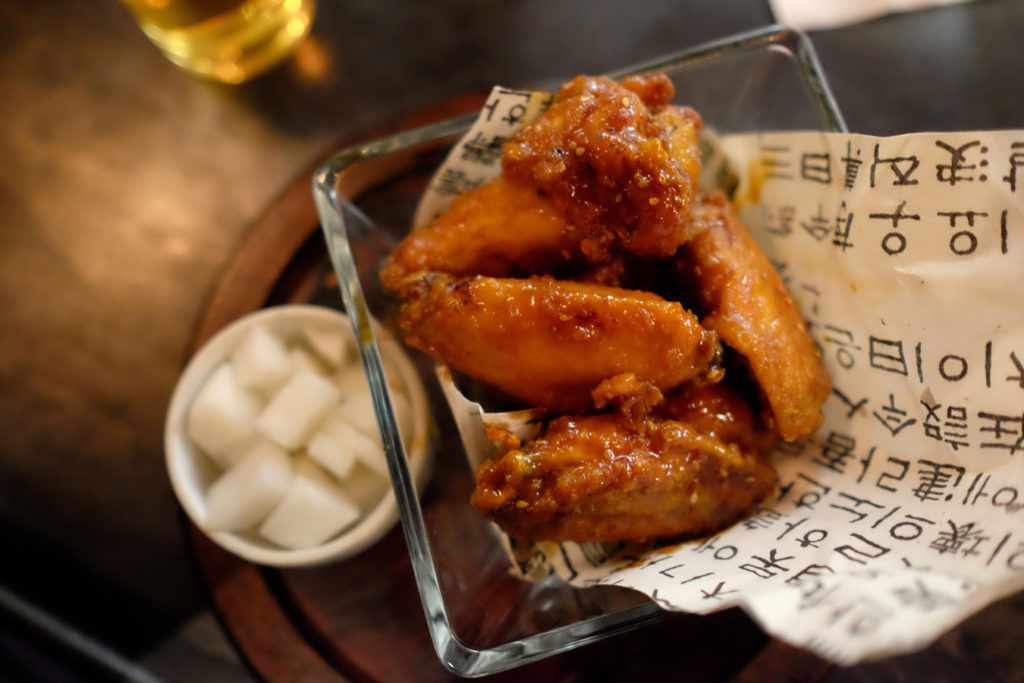 Then Miriam had the vegetable Soon Doo Boo, which is a stew made with tofu and chili peppers that comes out to your table bubbling-hot.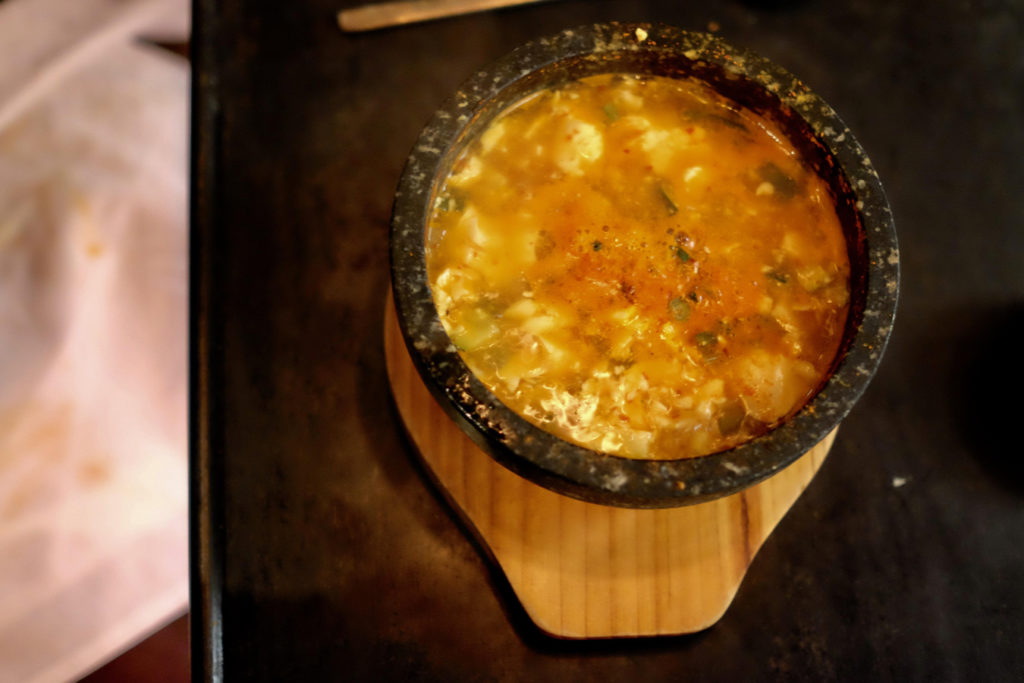 And Cyril wanted to try some Korean barbecue, so he got the Mae Wun Bulgogi – a sliced, spicy ribeye steak served with rice, kimchi, and vegetables on the side.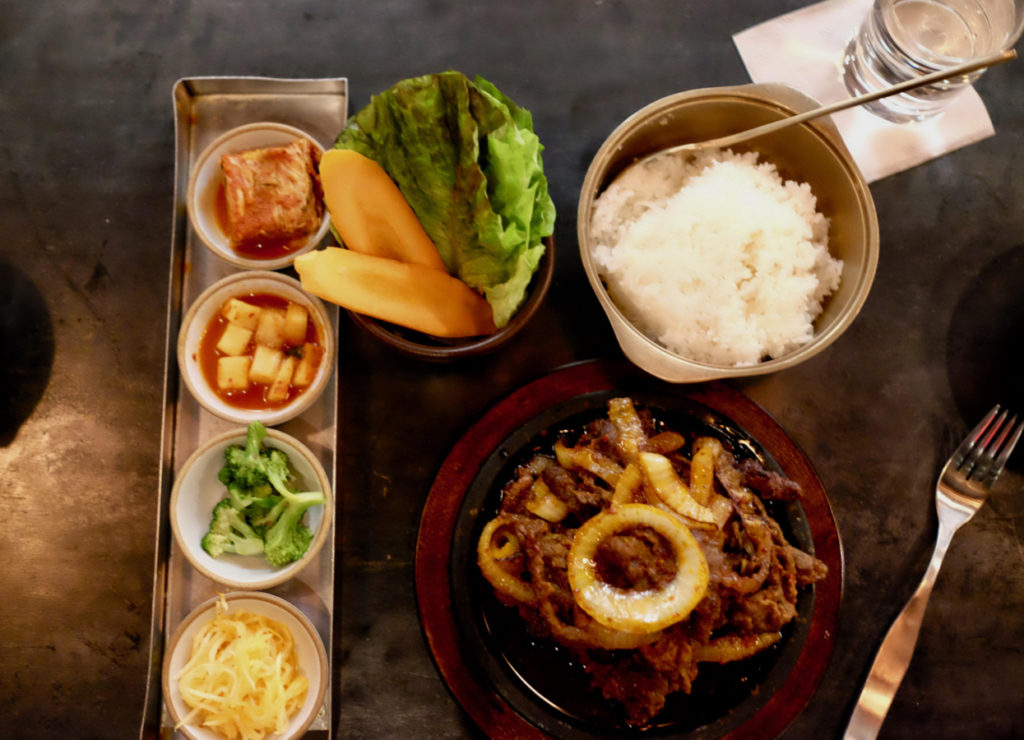 If you're more in the mood for Vietnamese food, we suggest heading a mile east of The Woo to the Lower East Side to check out Ginger & Lemongrass.  This is the second location of this restaurant, but the original spot is all the way out in Whitestone, so this one in Manhattan is much more conveniently located.  Ginger & Lemongrass does a great job in branching away from traditional Vietnamese pho to serve up some other interesting soup bowls.  For example, here is Miriam's spicy coconut lemongrass soup with vegetables, which truly does bring in the heat: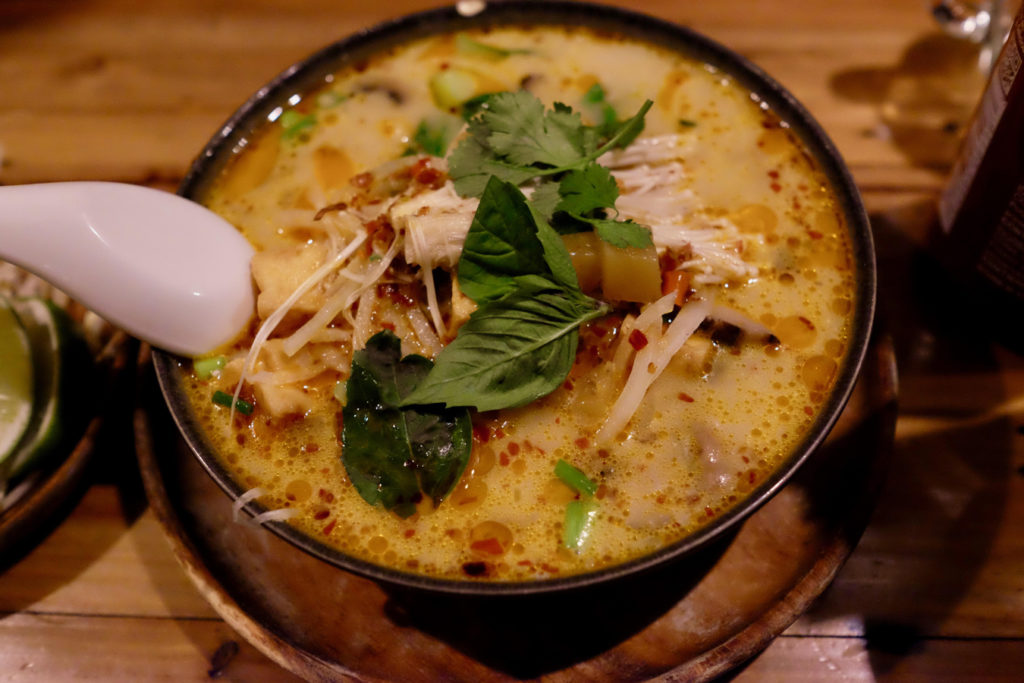 And this is Cyril's beef pho, which comes with your choice of steak, plus he added a side of roasted bone marrow: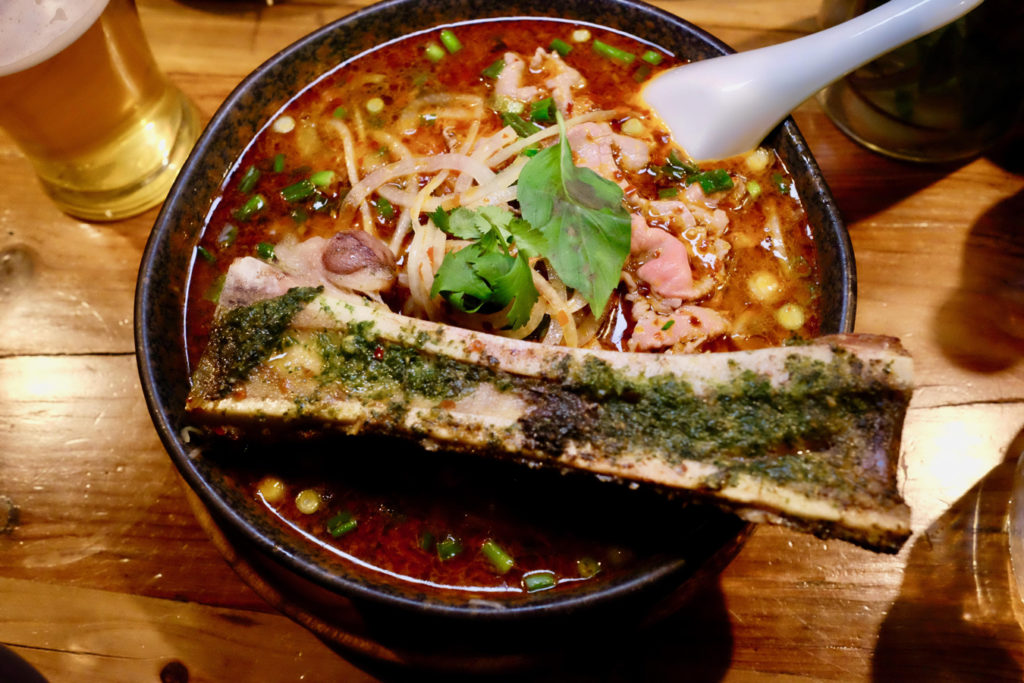 We liked both of these restaurants a lot!  The Woo is great for Korean barbecue, but it also has several vegetarian options, and Ginger & Lemongrass allows you to explore different types of Vietnamese food that you might not otherwise get to try.  And if you notice, there's soups and stews on the menus of each place, so both are a great spots to warm up in the depths of winter.  So if you're craving – or maybe looking to try – Vietnamese or Korean food while you're at the bottom of Manhattan, give these restaurants a visit.