Since we've recently posted recipes for heart cookies and brownies, here's one last sweet treat we'd like to share with you for now. We're calling these cereal cookies because they're rolled in sweetened corn flakes, but they've also got some other interesting ingredients in them, like spices and chopped candy bars.  Overall they resemble a snickerdoodle with a few extra ingredients, or perhaps "baked Frosted Flakes" as one of Miriam's coworkers put it.  Cyril was skeptical about just what these would taste like when we first baked them up (based on a recipe from Bon Appétit), but he was pleasantly surprised by how delicious they were – and we're sure you will be too.
To make these cookies, you'll need:
2 sticks of butter
Flour
Baking soda
Ground cardamom
Cinnamon
Sugar
Brown sugar
2 eggs
Vanilla extract
Cornflakes
First, take all of your butter and place it in a small pot over medium heat.  Let it cook until it foams up and starts to turn brown, then pour it into the bowl of a stand mixer and let it cool slightly.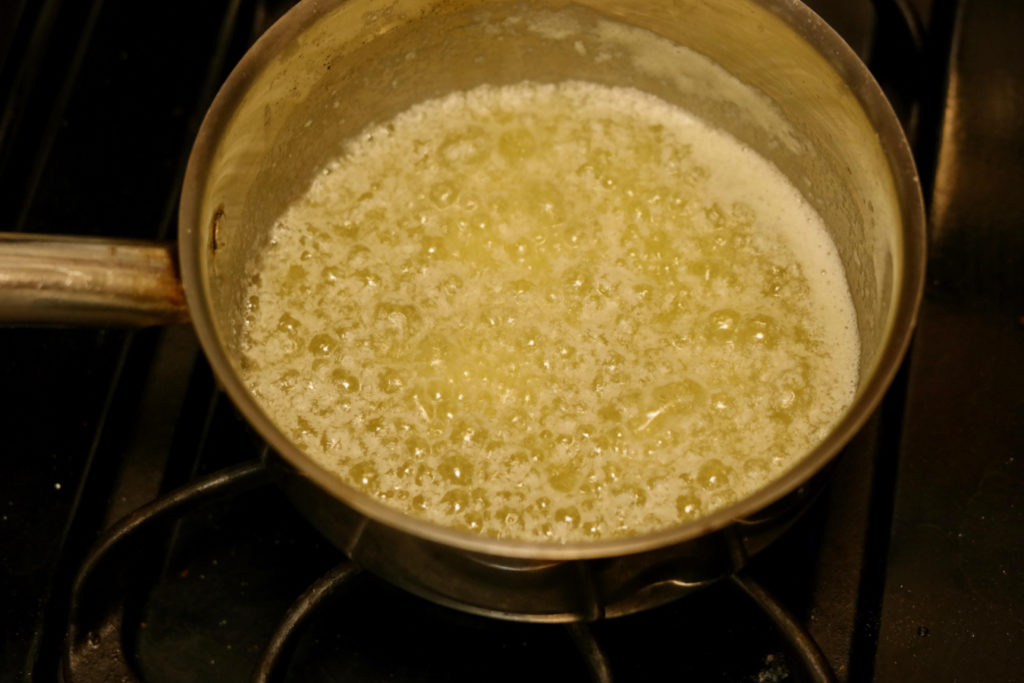 Add 1/4 cup of sugar and one cup of brown sugar to the butter and beat them together at a medium speed with a paddle attachment, only for about a minute.  Add one of your eggs, then the other, then a teaspoon of vanilla extract, and combine everything for another minute.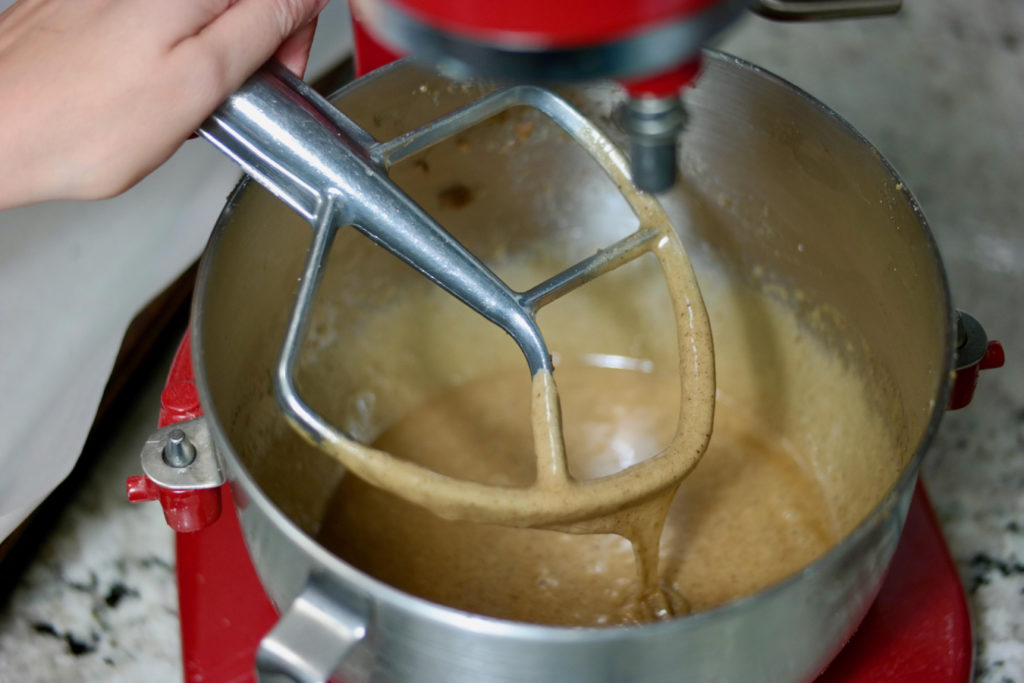 In a separate bowl stir together 2 cups of flour, a teaspoon of baking soda, a teaspoon of cinnamon, 1 1/2 teaspoons of cardamom, and a pinch of salt.  Pour that all in to the mixer and combine on a low speed until you have a smooth dough.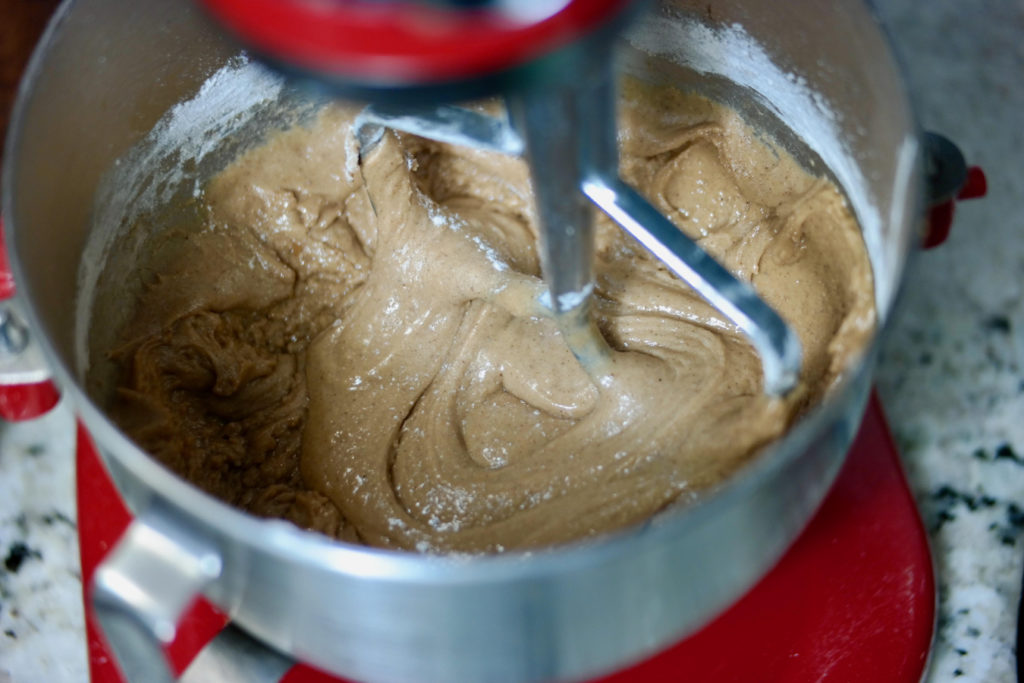 Then chop up your Skor bars and mix those in too.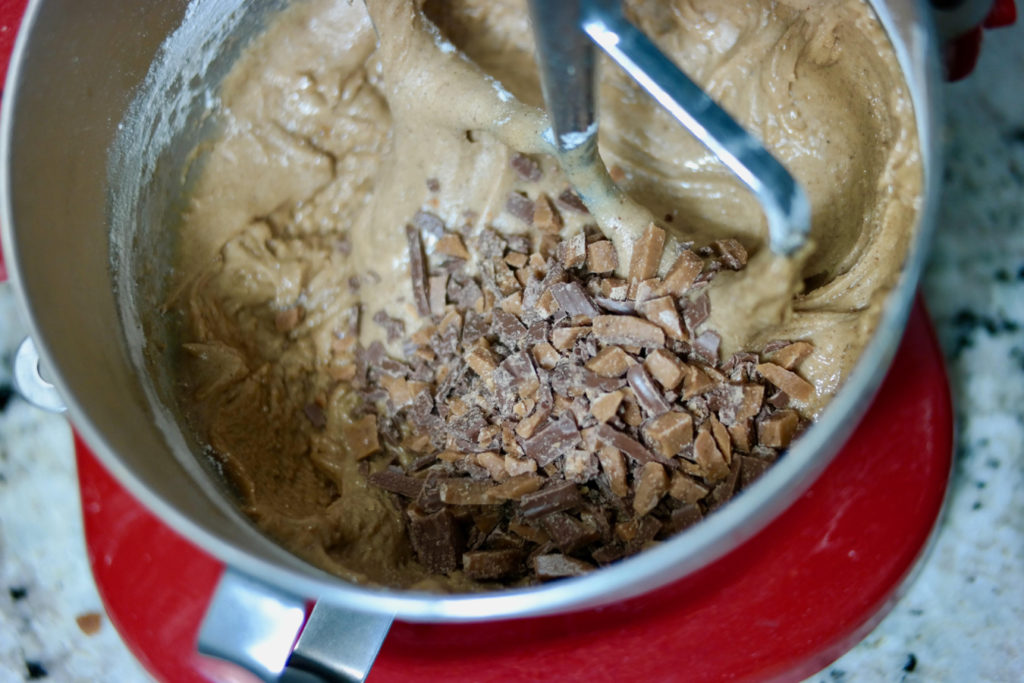 In yet another bowl, measure out 3 cups of cornflakes and mix them with 1/4 cup of sugar, a teaspoon of cinnamon, and a teaspoon of cardamom.  Then scoop out large balls of dough, roll them around in your hands to make them round, and roll them in the cornflakes.  Place the dough on baking sheets lined with parchment paper, spaced wide enough so that there's 9 cookies per sheet.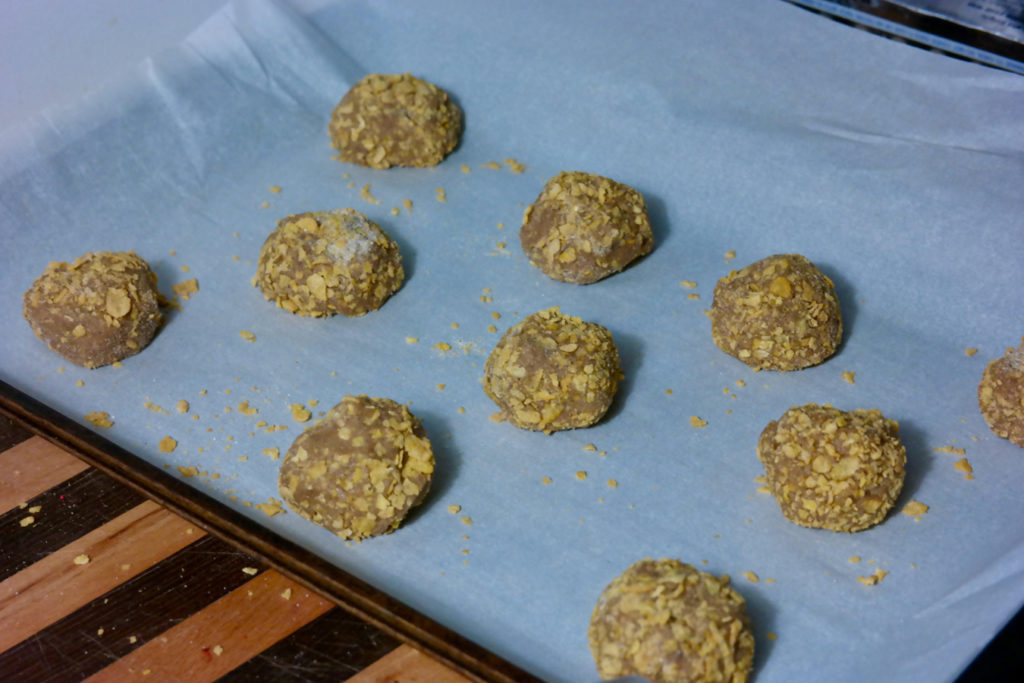 Bake the cookies at 350°F for about 8 minutes, then rotate the baking sheets between the top and bottom racks and spin each one around, and bake for another 6-8 minutes until the edges of the cookies are firm.  Here's what they're going to look like when they're done: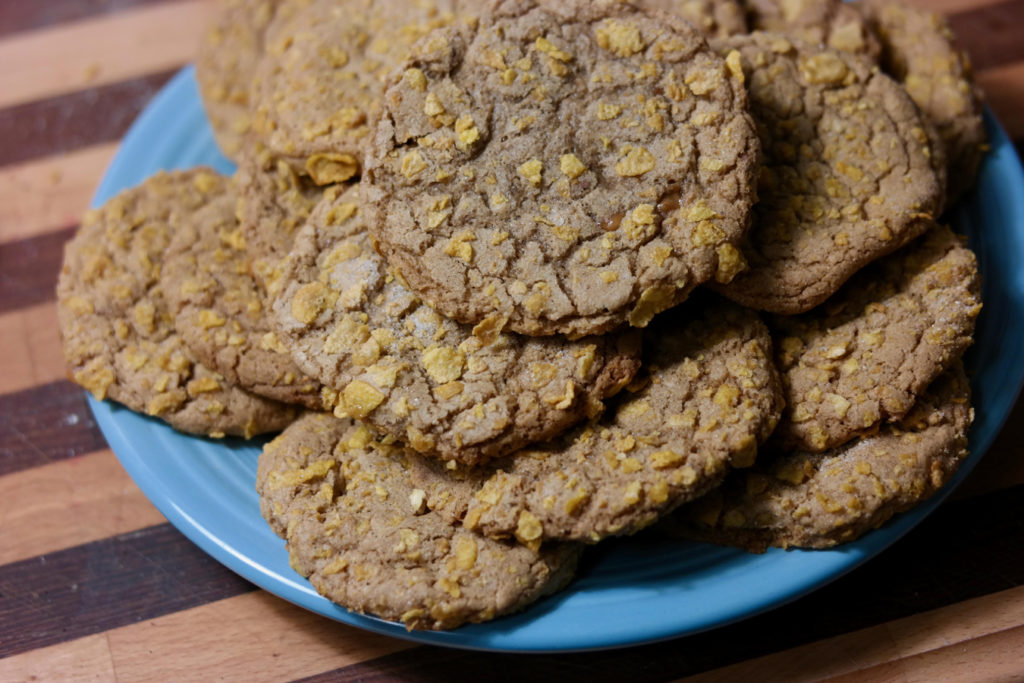 We know that there's a lot going on in these cookies:  cinnamon, cardamom, toffee bars, and a bunch of cornflakes.  It might sound weird, but everything comes together well – the spices make the dough an interesting flavor, the Skor bars blend in well (as you can see above, they melt out of the cookies nicely), and the sugared cereal on the outside gives the cookies a good texture and an extra but of sweetness.  Any doubts we had about how these cookies would come out were put to rest once we tried them, because they were incredibly tasty and a big hit with the people we shared them with.  These are a great unique, surprising cookie to bake up and give out to your friends and neighbors, so we really encourage you to travel out of your cookie comfort zone and give these a shot.