Lentil soup is a staple in the Middle East – you can travel to any country from North Africa to the Arabian peninsula and find each country's unique version on any restaurant menu.  And it's a dish that's been native to the region for a very long time:  the ancient Greek playwright Aristophanes reportedly loved the dish, and in the book of Genesis it's believed that a bowl of lentil soup is what made Esau give his inheritance away to his brother Jacob.  Considering all that history, you might think that lentil soup is some rare, difficult delicacy, but really it's very easy to make.  We recently came across this recipe for the soup in the New York Times and decided to try out a version for ourselves – and it was definitely worth it.  For just a little bit of effort, you can have your own bowl of this warm, delicious, and entirely vegan soup.
To make this, you'll need:
Olive oil
An onion
Dry lentils
Thyme
Garlic
Vinegar
Parsley
To start, create a stock by heating 4 cups of water to boiling and dissolving in your Massel 7's cubes.
Next, dice up your onion and place it in a pot with 1/4 cup of olive oil and a large pinch of salt.  Warm the pot over medium-high heat and cook the onions, stirring them around often, for 5-10 minutes until they begin to brown.  Then add in a cup of lentils and 2 thyme sprigs.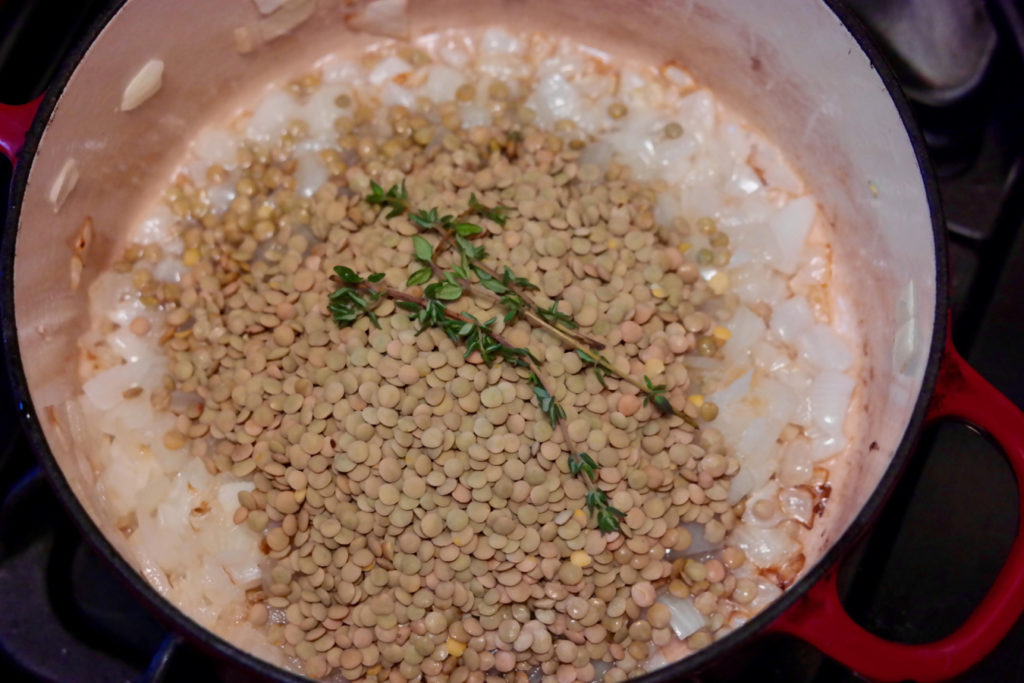 Pour in your stock and more salt and bring everything to a simmer.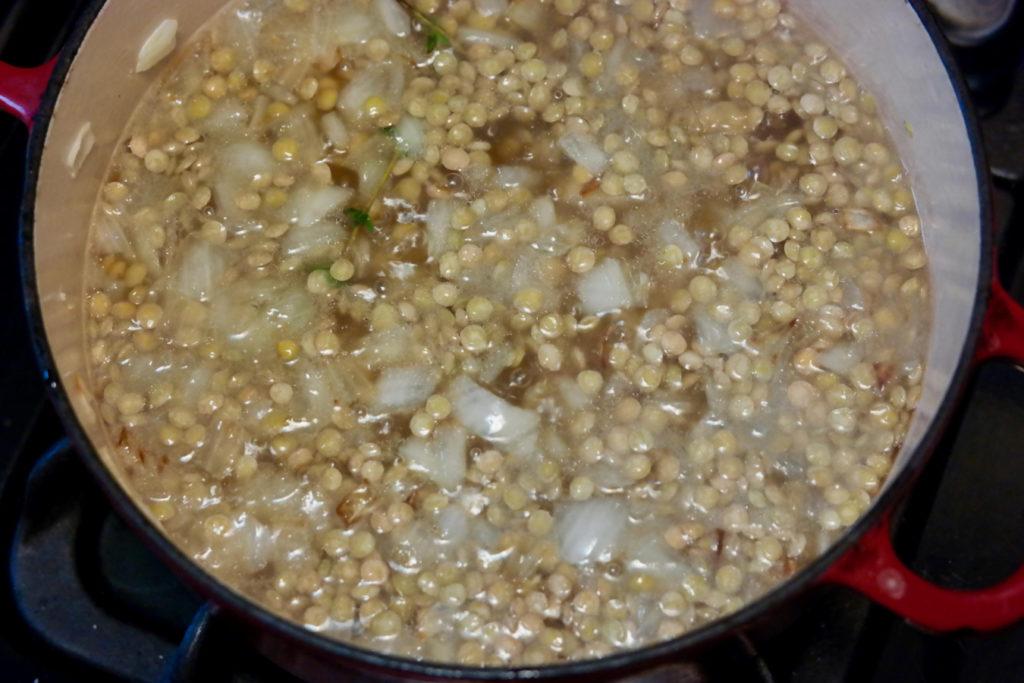 Then cover the pot, turn the heat down to low, and let the soup cook for 30-40 minutes, until the lentils are plump and tender.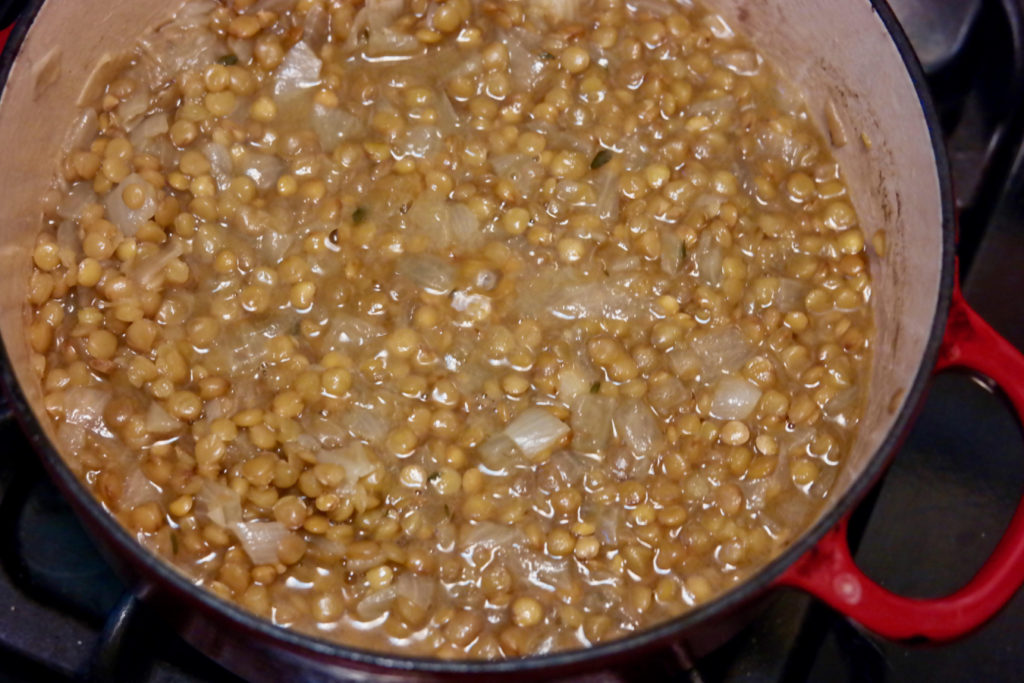 Take out the thyme and add in 2 grated garlic cloves, a teaspoon of vinegar, and another 2 tablespoons of olive oil.  Use an immersion blender to mix the soup to an even, thick, but still slightly chunky consistency, adding extra salt as needed.  When you're ready to serve it, sprinkle a few parsley leaves on top.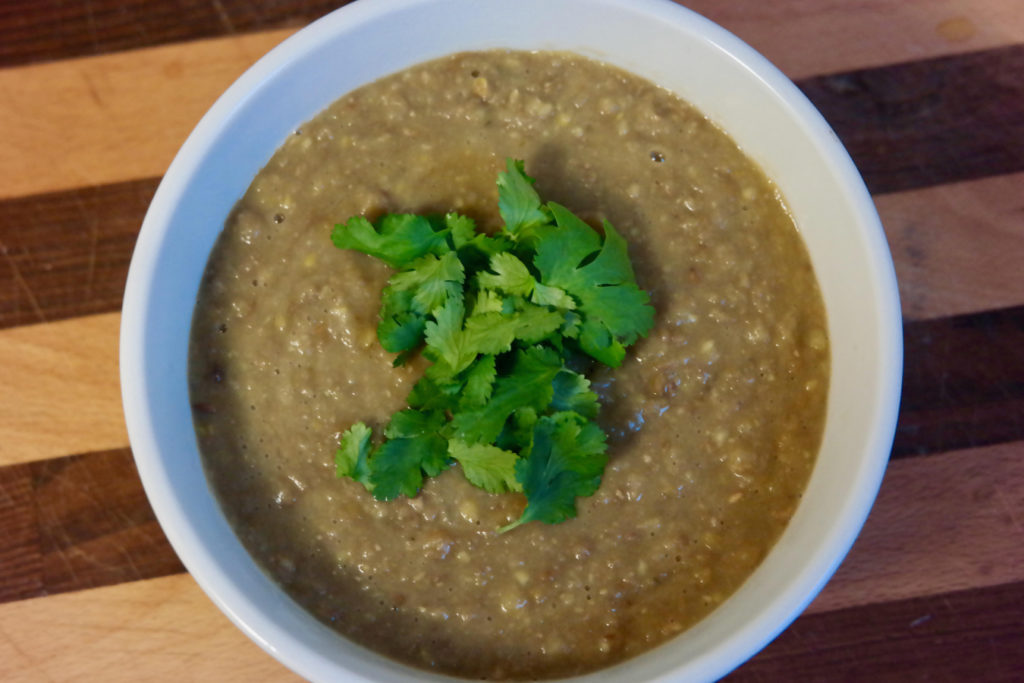 See?  It's super simple to make this really tasty soup:  all you have to do is cook an onion, simmer it with stock and lentils, and then blend it at the end.  The result is a hearty vegan soup that mixes lentils with the tastes of herbs, garlic, and olive oil.  If the ancient peoples of the Middle East and their millions of modern descendants love this soup so much, shouldn't you be giving it a try?