We usually think of French toast as a breakfast dish, with egg-dipped bread covered in sweet syrup and powdered sugar and maybe some fruit.  But if you you think outside the box, you can come up with other, more savory versions of this dish, like this recipe we recently adapted from the New York Times.  Here you prepare the French toast the same way as usual – egg-battered and cooked in a pan with butter – but instead of breakfast toppings you can use some veggies and herbs.  This becomes more of a brunch dish, and though it might sound odd it was really delicious!  Just try it out and you'll see.
To make this French toast, you'll need:
6 slices of bread
4 eggs
Milk or heavy cream
Butter
Basil
A carton of cherry tomatoes
First, crack all of your eggs into a bowl and add 1/4 cup milk or cream.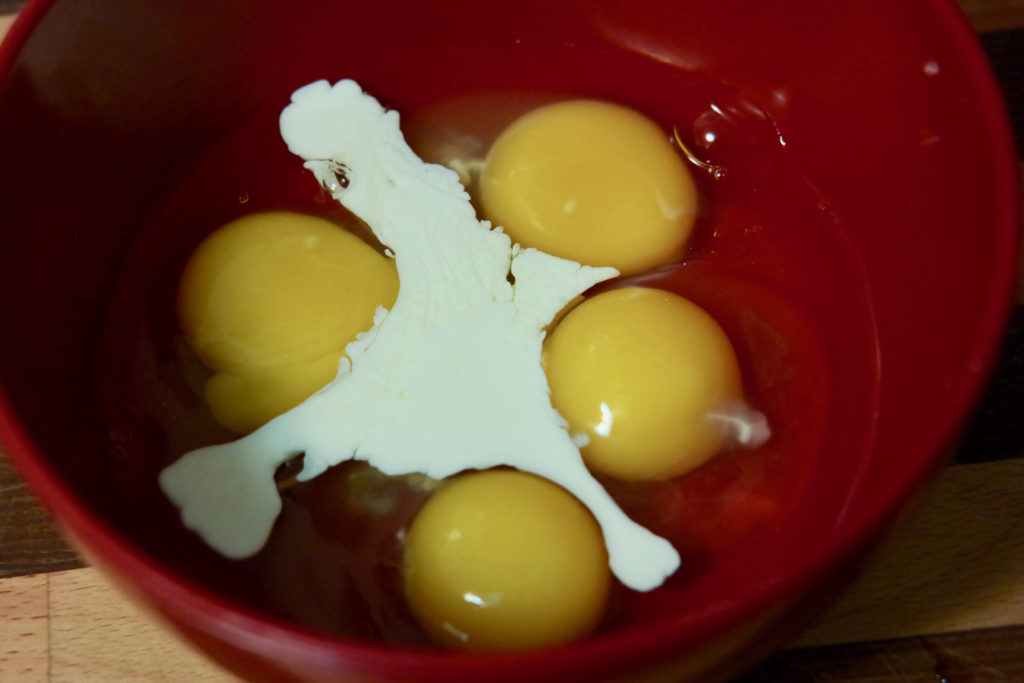 Whisk the eggs and milk or cream together well, then add in some torn basil leaves and plenty of pepper and whisk again until you have an even mixture.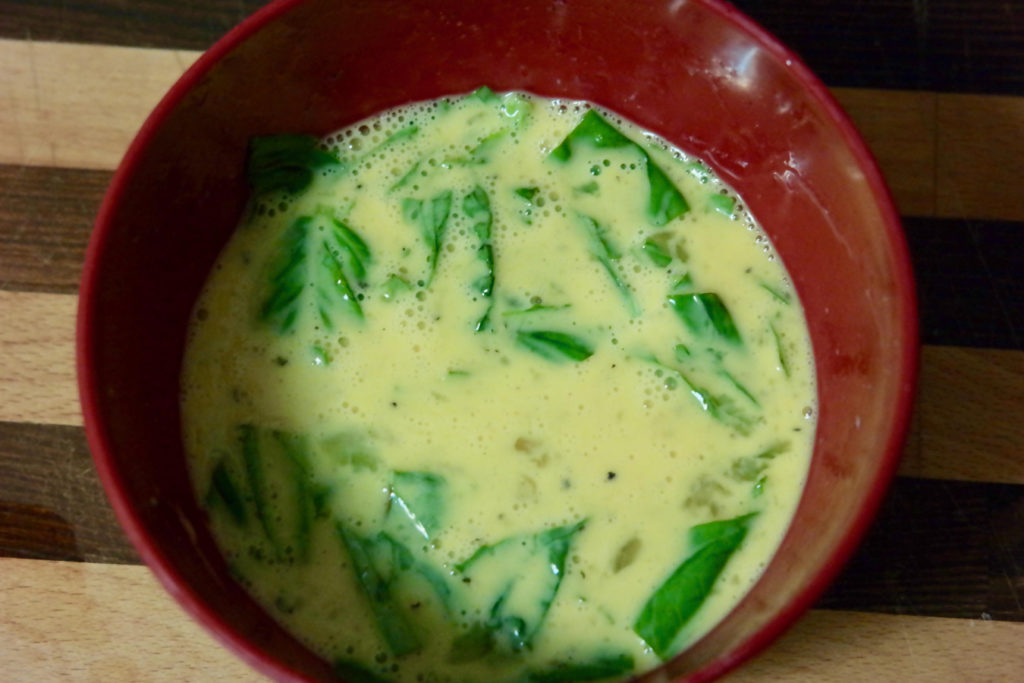 Now take your bread – we decided to use a hard dough loaf from the local Golden Krust chain – and cut it into slices if it's not sliced already.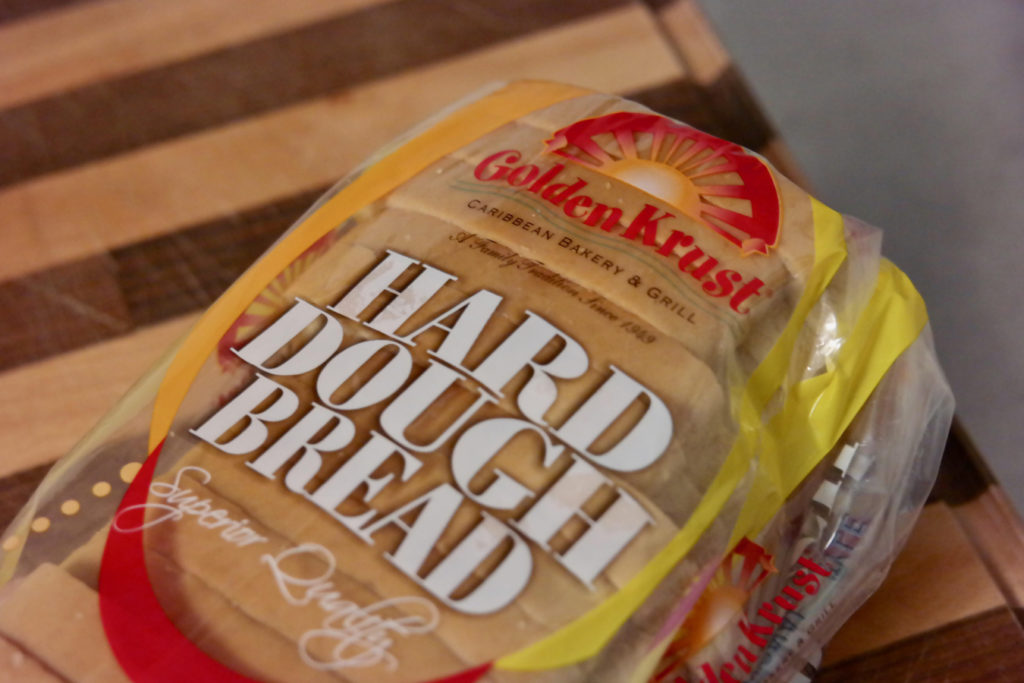 Dip each slice into the eggs, making sure get some basil leaves on each piece of bread.  Melt 4 tablespoons of butter in a large pan over medium heat and place 2 slices of bread at a time in the pan and let them start to cook.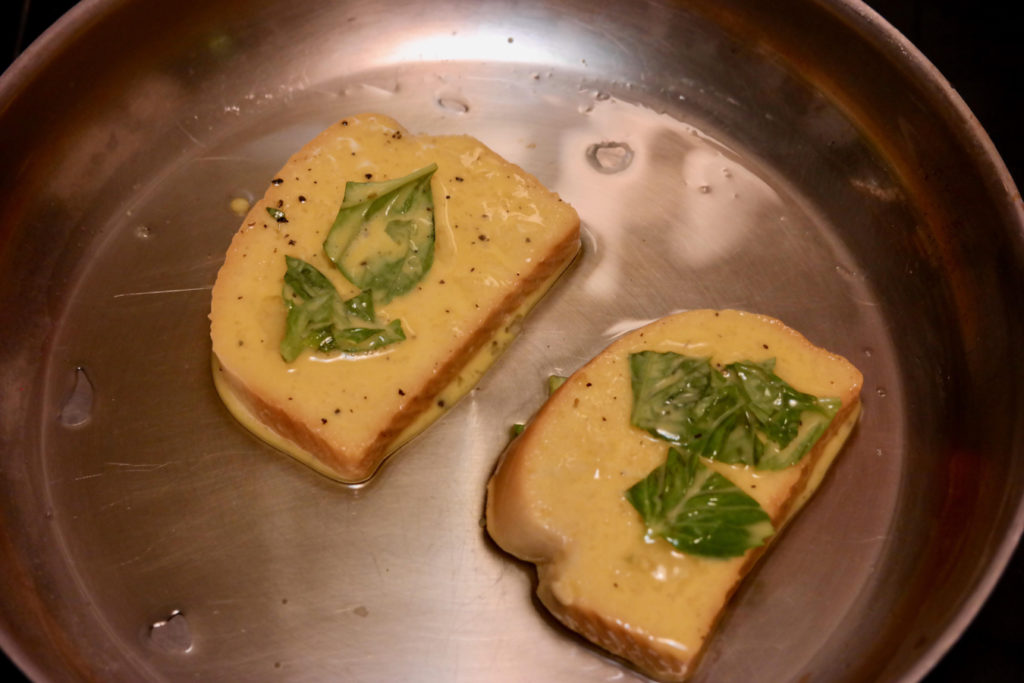 Then slice all of your tomatoes in half and add those to the pan as well.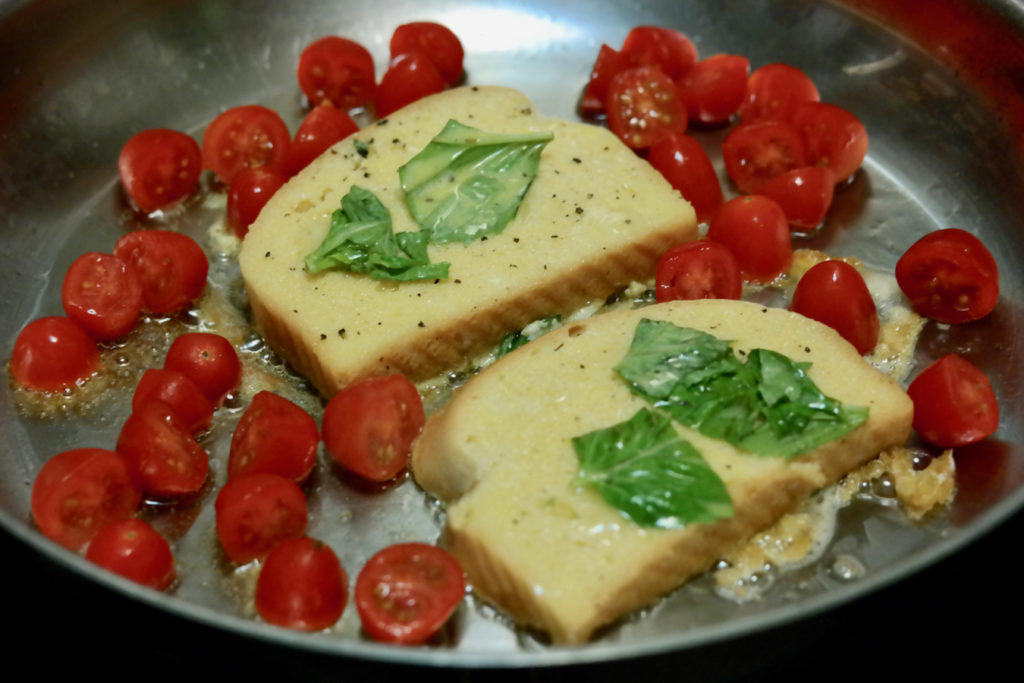 You'll want to cook the tomatoes until they begin to brown and shrivel slightly, then scrape them out of the pan and set them aside.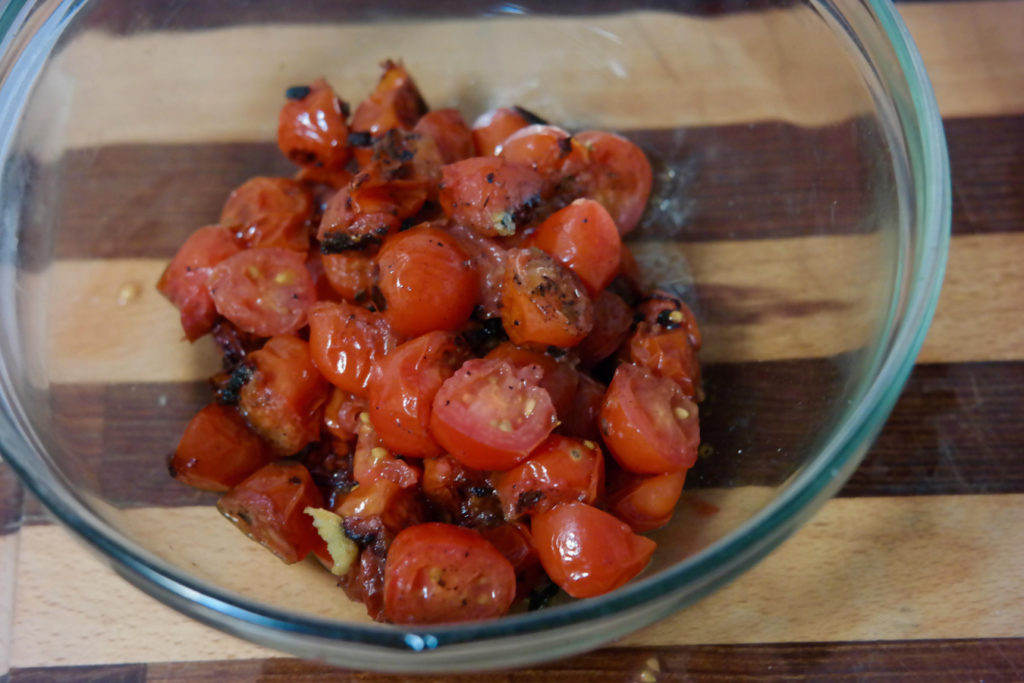 Cook the bread until it turns golden on the bottom, then flip the slices over and brown them on the other side as well.  Cook the rest of the bread like this, adding more butter to the pan as needed.
When all the bread is done, top each slice with tomatoes and extra basil leaves – and there you have your French toast!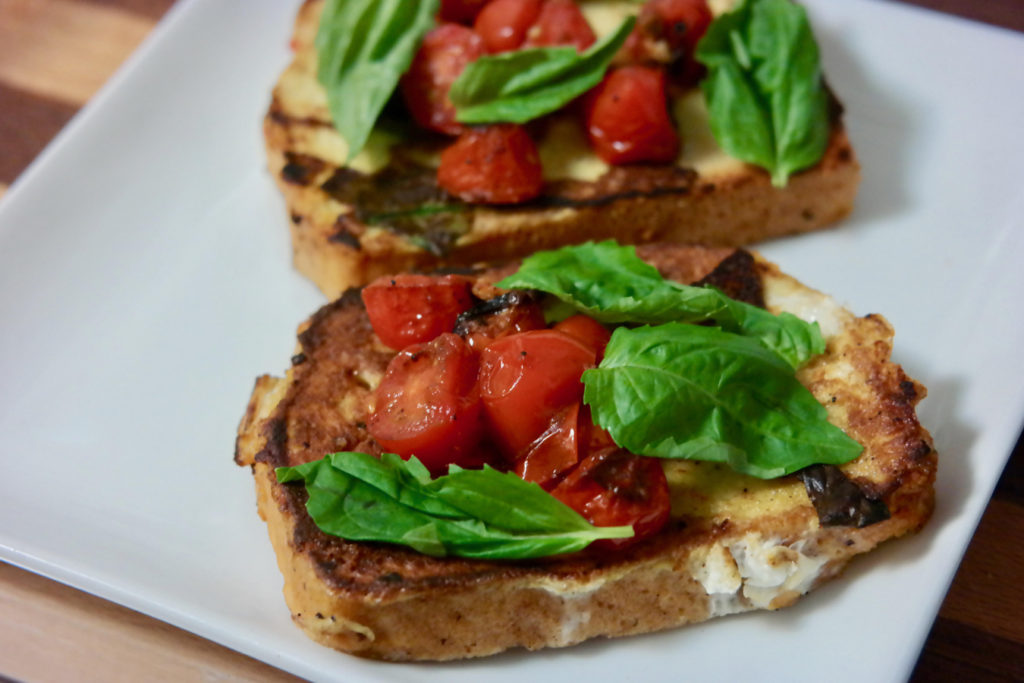 This came out almost like a Caprese half-sandwich, minus the cheese.  Tomato and basil are a classic combination, and on top of an eggy, browned slice of sweet bread they tasted delicious.  If you noticed, this dish is also very easy to cook:  there's minimal prep work involved and the bread and tomatoes cook up quickly.  Overall, this is a great, quick dish to make for brunch, or whenever the fancy strikes you for inventive, savory French toast.