Searching for a quick, easy, and creative pasta dish?  Look no further!  This recipe (which we adapted from the New York Times) is super simple and very tasty, thanks to the variety of different flavors you get to mix together.  We whipped this pasta up in just a few minutes and had ourselves a delicious, filling lunch.  So of you're pressed for time but want to make it look like you went gourmet, this pasta is perfect.
To make this, you'll need:
A pound of pasta
A 15-ounce container of ricotta cheese
Mint
Olive oil
Red pepper flakes
A lemon
First, obviously, you're going to need to cook your pasta.  While that's going on, you can make the sauce by scooping all of the ricotta out into a bowl and adding in some mint leaves, red pepper flakes, 2 tablespoons of olive oil, and the juice from half of your lemon.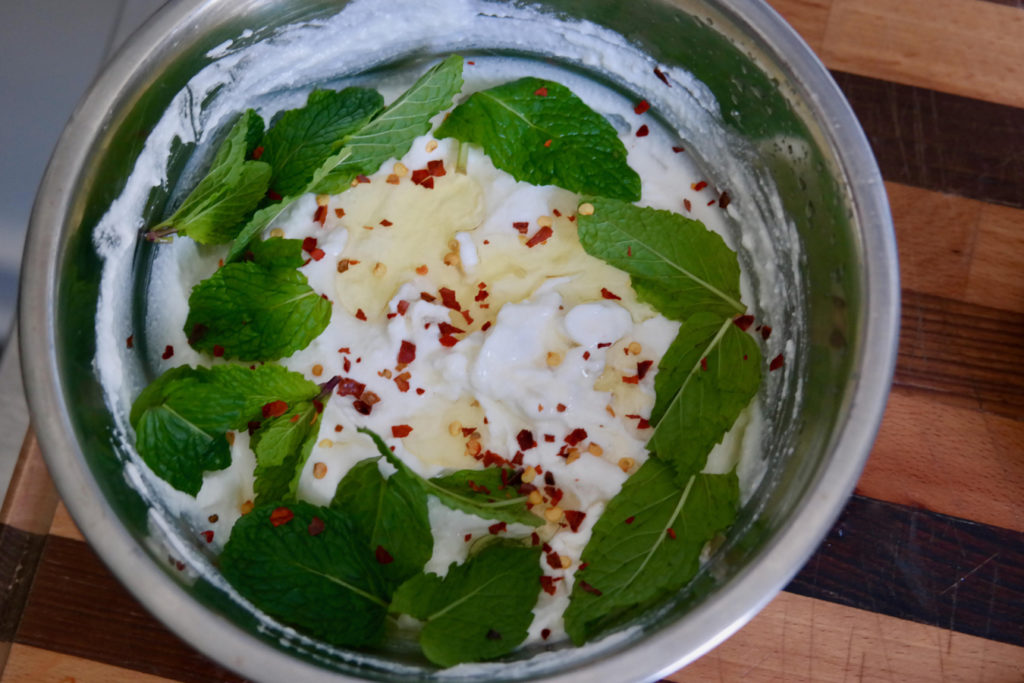 Stir everything together into a smooth sauce, adding more olive oil as needed to make it the consistency you'd like.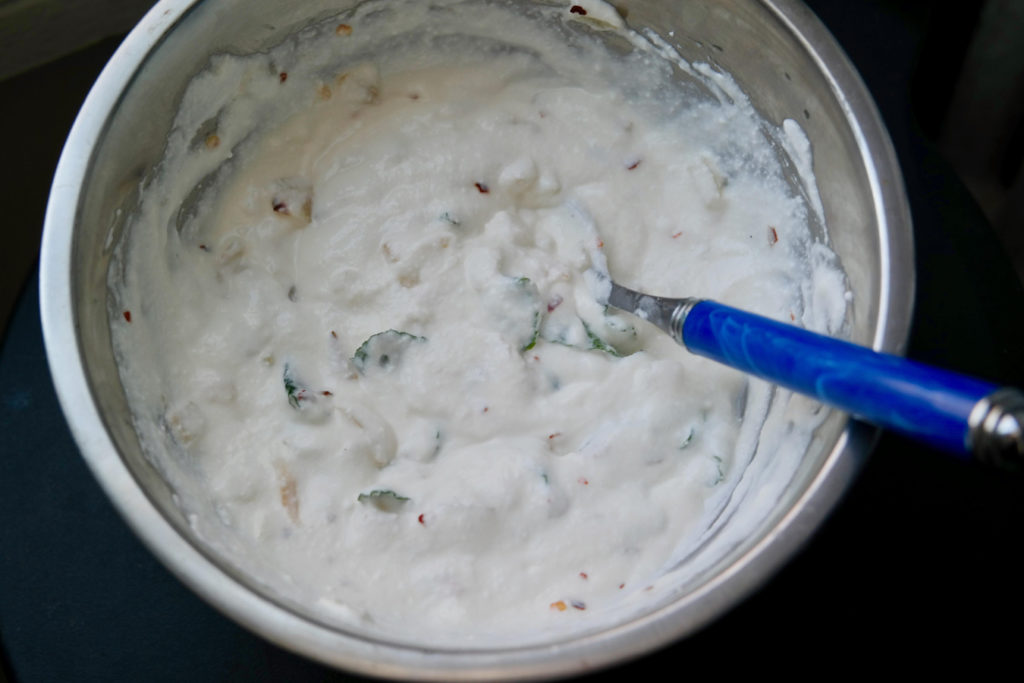 When the pasta is done cooking, drain it and then place it in another bowl.  Pour the sauce on top and mix everything together.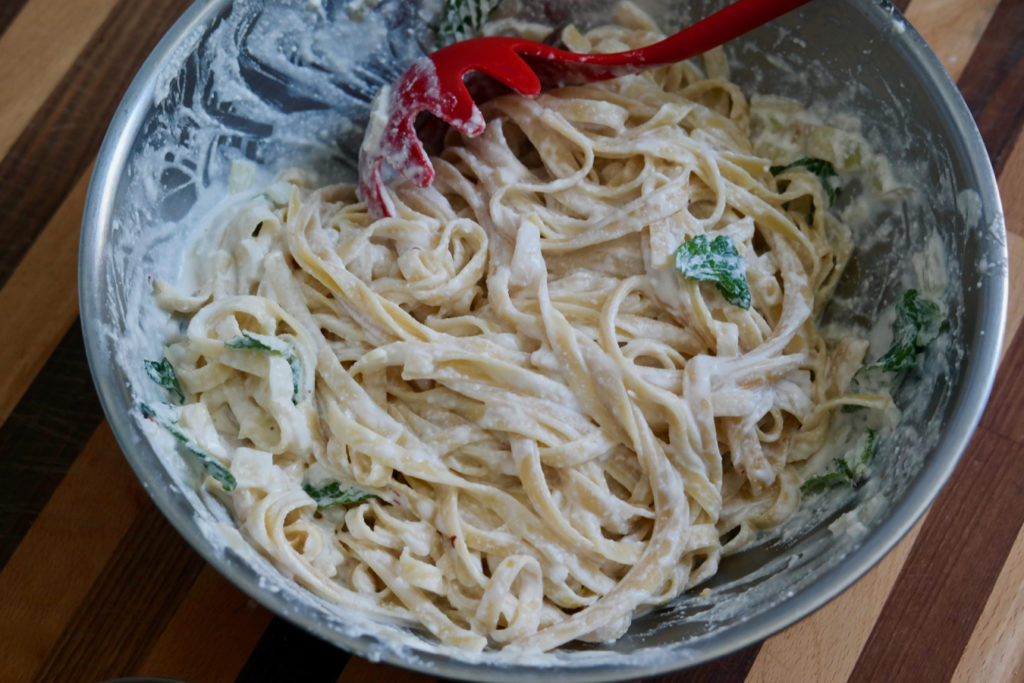 Then serve up the pasta topped with extra mint leaves: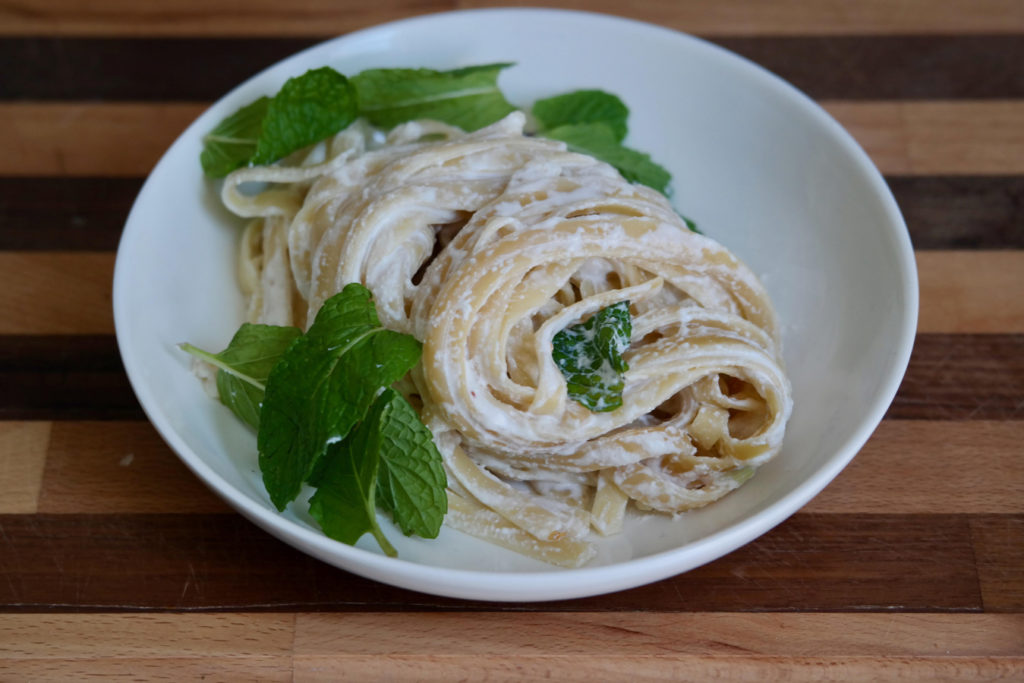 And that's it!  With just a few ingredients and a little bit of time, you've got a creamy, herb-y, flavorful pasta.  Cut with some olive oil, the ricotta turns into a great sauce, while the mint, red pepper flakes, and lemon come together well to complement the cheese and pasta.  We usually think of ricotta as a filling in lasagna or manicotti or stuffed shells, but here it makes for an excellent pasta sauce.  On a cozy, lazy afternoon this just might be the pasta for you.