Pesto comes in many, many forms:  while traditionally it's been made with basil and pine nuts and served over pasta, now you can find recipes for making this sauce with spinach, or kale, or other kinds of greens and nuts.  And you can eat it in a soup, or with a tasty pasta dish … or with vegetables.  That's where this recipe comes in – here you're whipping up a kale-and-almond pesto to accompany some roasted cauliflower.  It's a new and inventive way to make pesto, and adapting this recipe from the New York Times created a vegetarian dish we really enjoyed, pairing a good sauce with one of our favorite veggies.
To make this, you'll need:
Almonds
A large bunch of kale
Parsley
Manchego cheese
Olive oil
A head of cauliflower
A lemon
Red pepper flakes
Feta cheese
Mint
To start, measure out 1/3 cup of almonds and scatter them on a baking sheet, then roast them in the oven for 10 minutes at 350°F.
While you're waiting for those to be done, tear your kale leaves by hand into pieces.  Bring a pot of water to a boil and drop the kale in, then let it cook for a just few minutes until the leaves become tender.  Drain the kale and let it cool.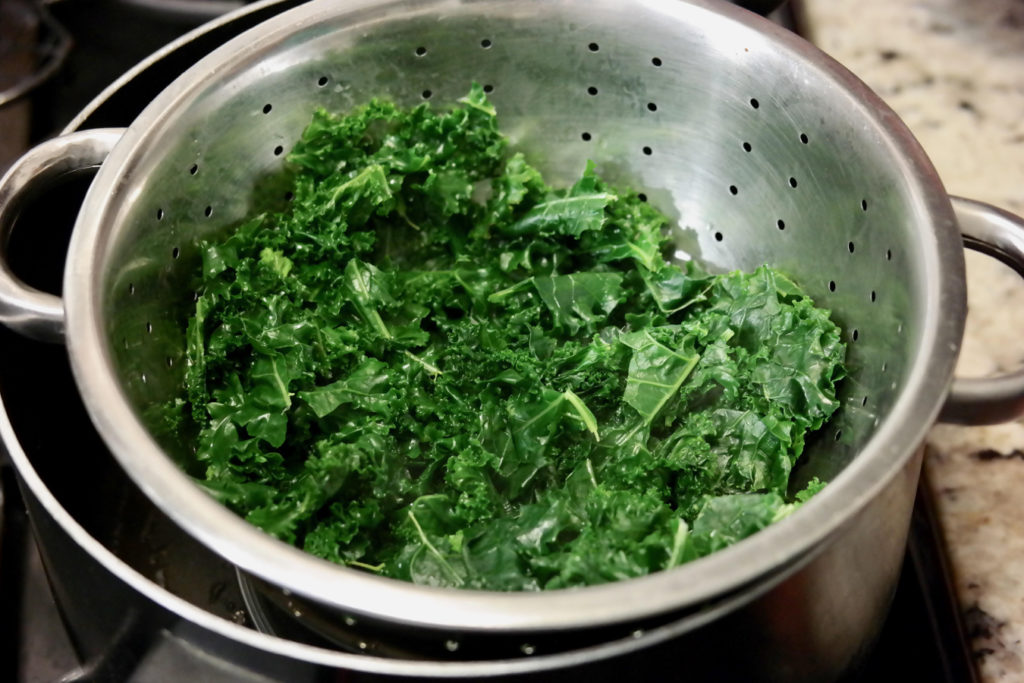 Next, cut the cauliflower into florets and place them in a large skillet with a few tablespoons of olive oil.  Cook the cauliflower over medium-high heat for 5 minutes or so, until it browns.  Flip each piece over and cook until the other sides start to brown as well.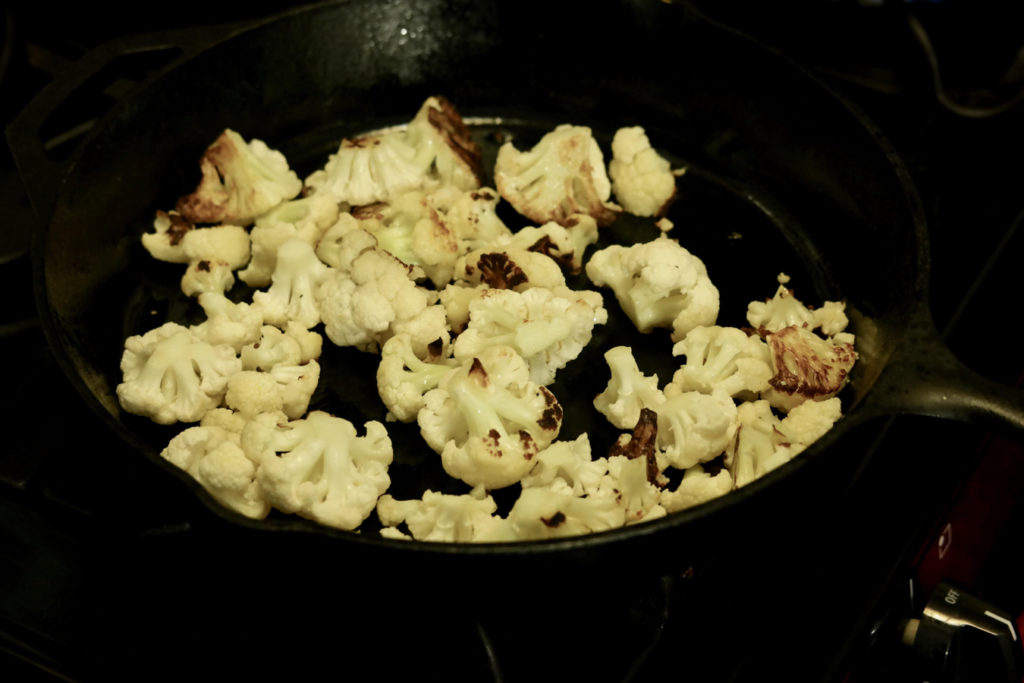 Then take the pan off the heat and sprinkle on red pepper flakes to taste, plus some zest from your lemon and a little more olive oil.  Mix these in with the cauliflower and then set it aside.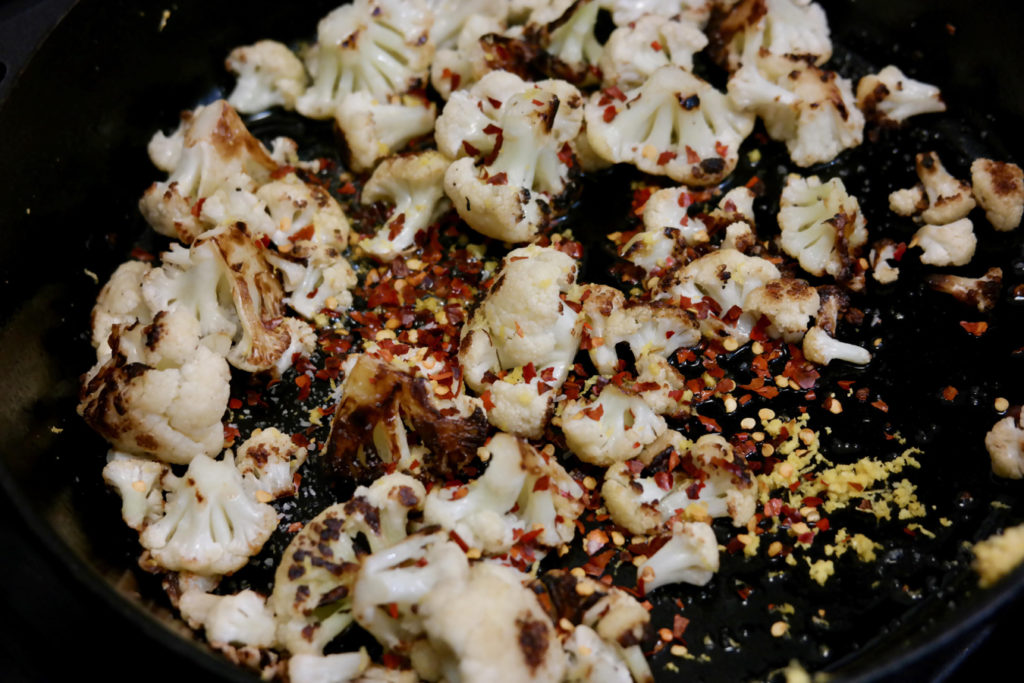 Now to make your pesto, place a cup of parsley leaves in a blender with 1/4 cup water and 1/3 cup grated Manchego cheese.  Add in the kale and your roasted almonds and blend everything until you have a smooth mixture, then slowly pour in 3/4 cup of olive oil and blend again until you have an even sauce.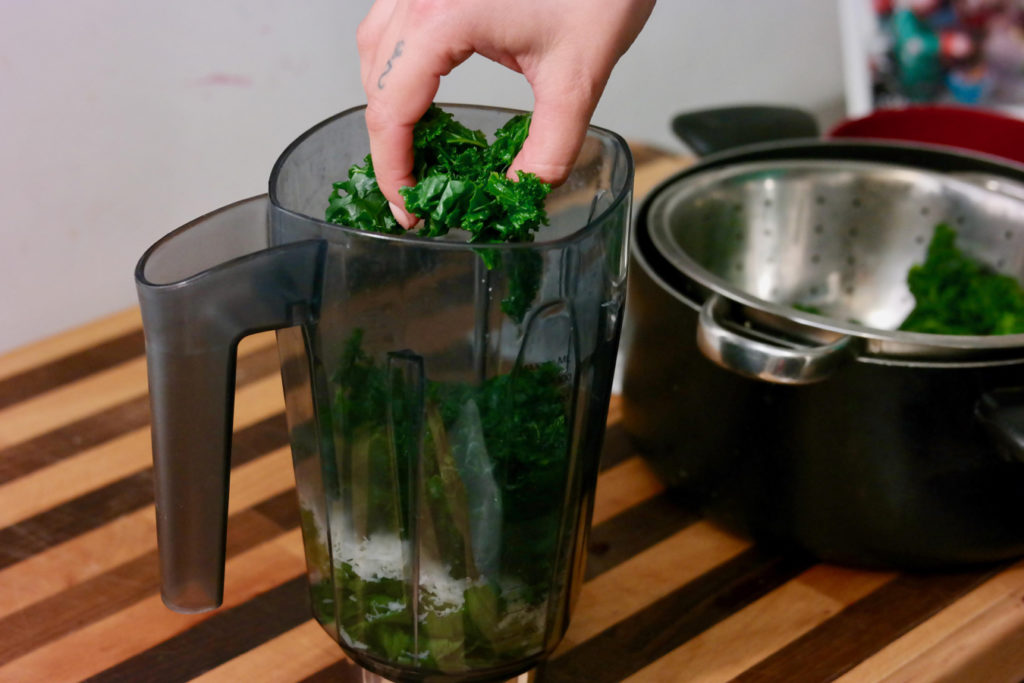 To serve it all together, layer the pesto on the bottom of a plate and place the cauliflower on top.  Crumble feta over the cauliflower and then add some mint leaves over everything: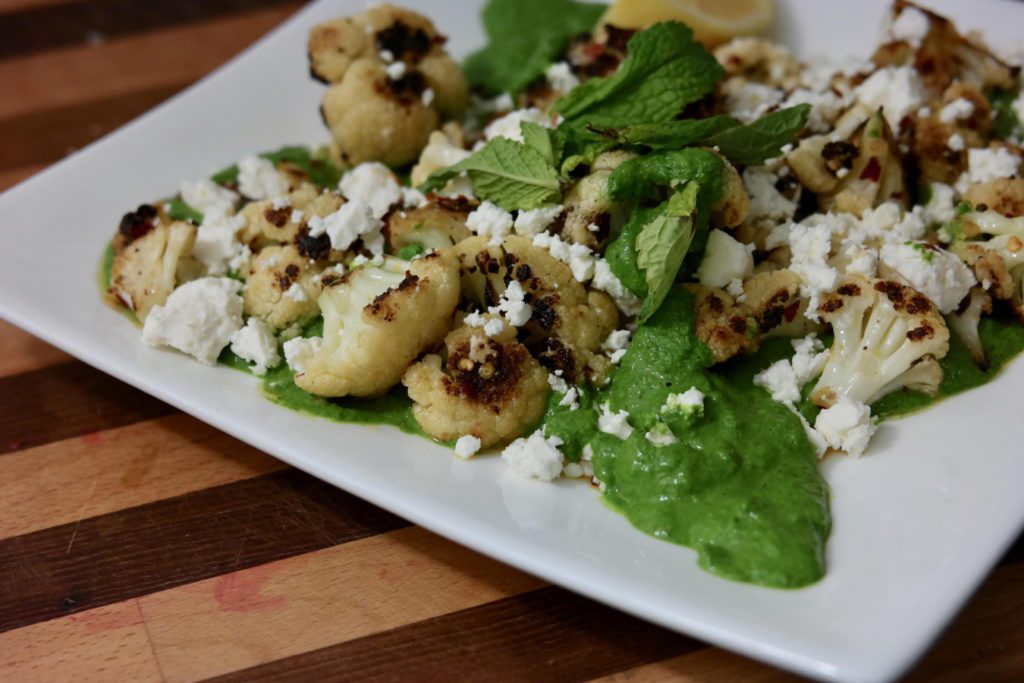 What we really liked about this dish was the great contrasting tastes:  making the pesto with kale, almonds, and Manchego gives it a unique flavor that goes well with the roasted, slightly spicy cauliflower.  Then throwing some feta and mint on top makes this even more complex and diverse.  Overall the cauliflower comes out with some nice green touches, and what you've got here is a very colorful dish. If you've never thought to try cauliflower with pesto, this veggie-based meal is going to change your mind.