We're going to take a break from vegetarian recipes today to show you some excellent food we've gotten to try recently here in New York.  The two places we're featuring today represent very different cuisines, but they're both located in the same neighborhood:  Bed-Stuy, in Brooklyn.  Bed-Stuy is famous for producing generations of actors, writers, politicians, and hip-hop and rap artists, and it's now home to many creative and diverse restaurants.  The two places we're writing about today are less than half a mile from each other, and they're just two of many fantastic restaurants to eat at in the area.  Just be warned, we are featuring some meat here.
First up is Fan Fried Rice Bar, a tiny storefront serving up Taiwanese food.  As the name suggests, they offer many different takes on fried rice, but there's also plenty of other interesting things on the menu.  Here's what we got – the Mush-Mame fried rice (made with mushrooms, edamame, and fried shallots) for Miriam, the Numb Numb Pastrami fried rice (with sichuan peppers, chili paste, peanuts, and fried garlic) for Cyril, and a side of Mapo tofu.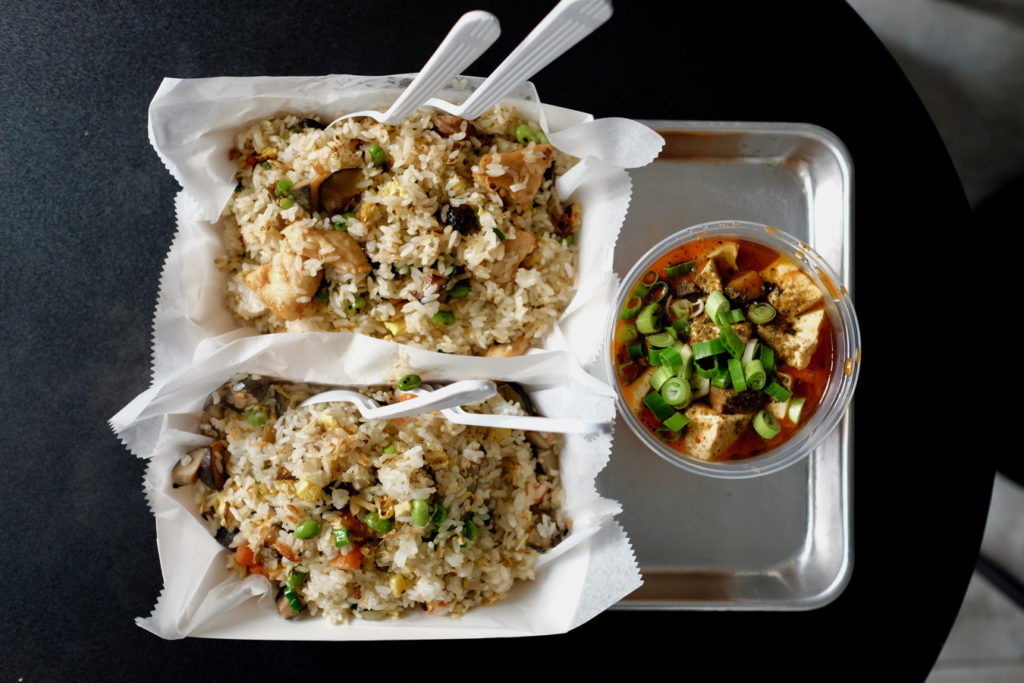 Now if you head just 3 blocks south of Fan Fried Rice Bar, you'll come across Pilar, a Cuban restaurant with a bakery attached.  There we decided to start off our meal with an order of potato, leek, and Gruyere croquetas …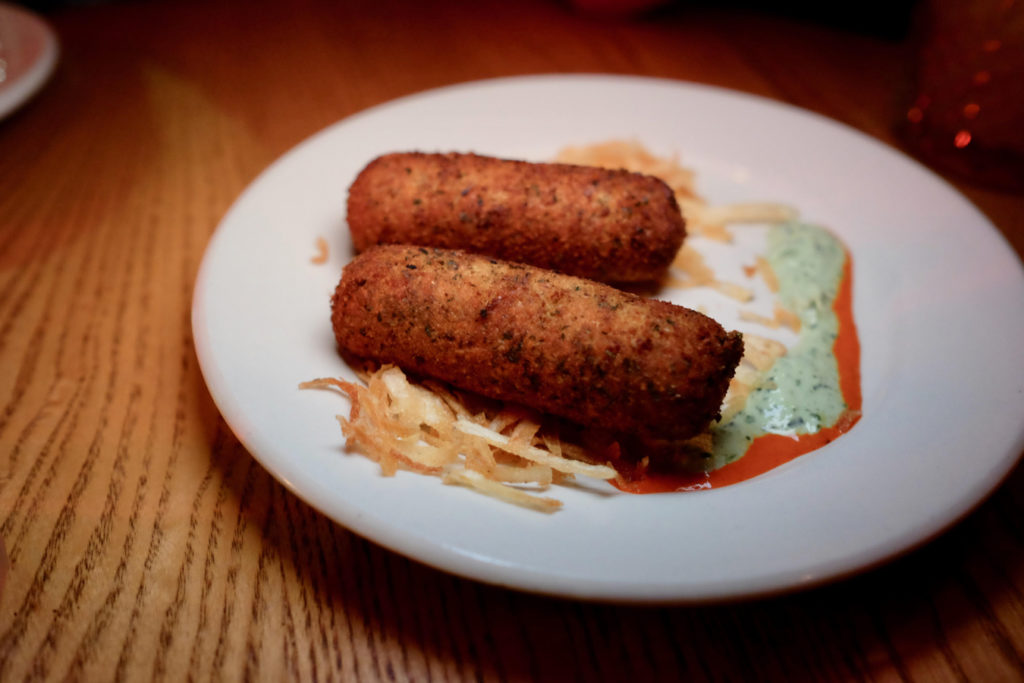 … plus some plantain chips with a creamy cilantro sauce.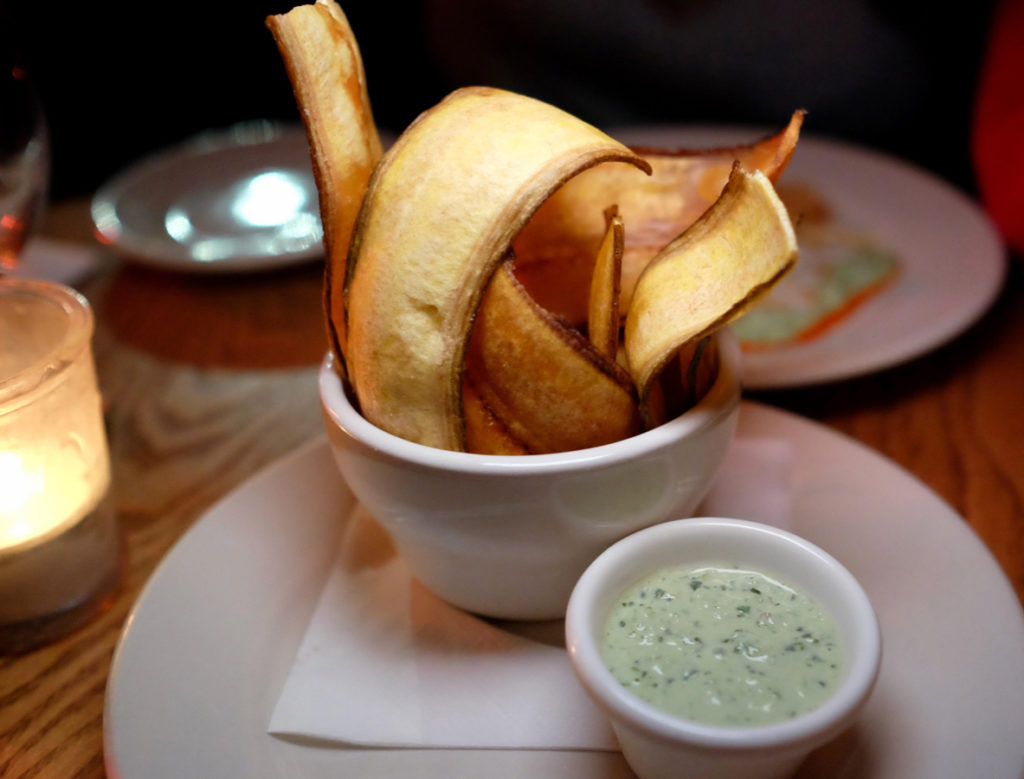 Pilar kindly offers several vegan options, and Miriam chose to go with the quimbombo, which is a stew of chickpeas, tomatoes, okra, and sofrito, served with rice, fried plantains, and an avocado salad.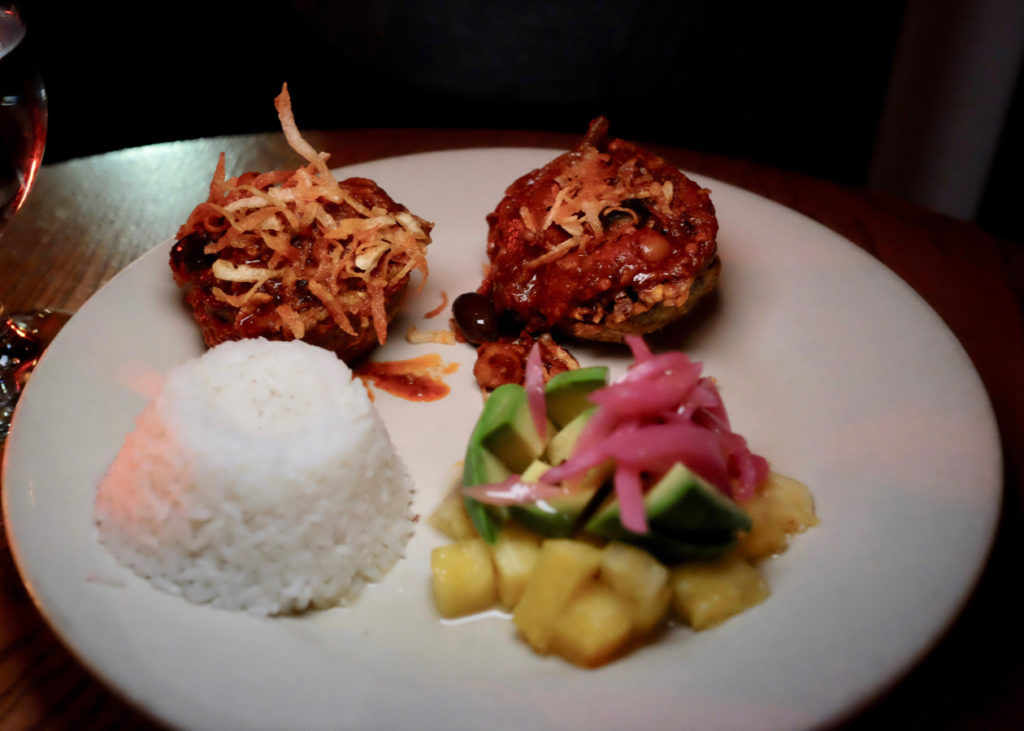 Meanwhile, Cyril went with the vaca frita:  a marinated shredded steak with sides of rice, beans, avocado, and sweet plantains.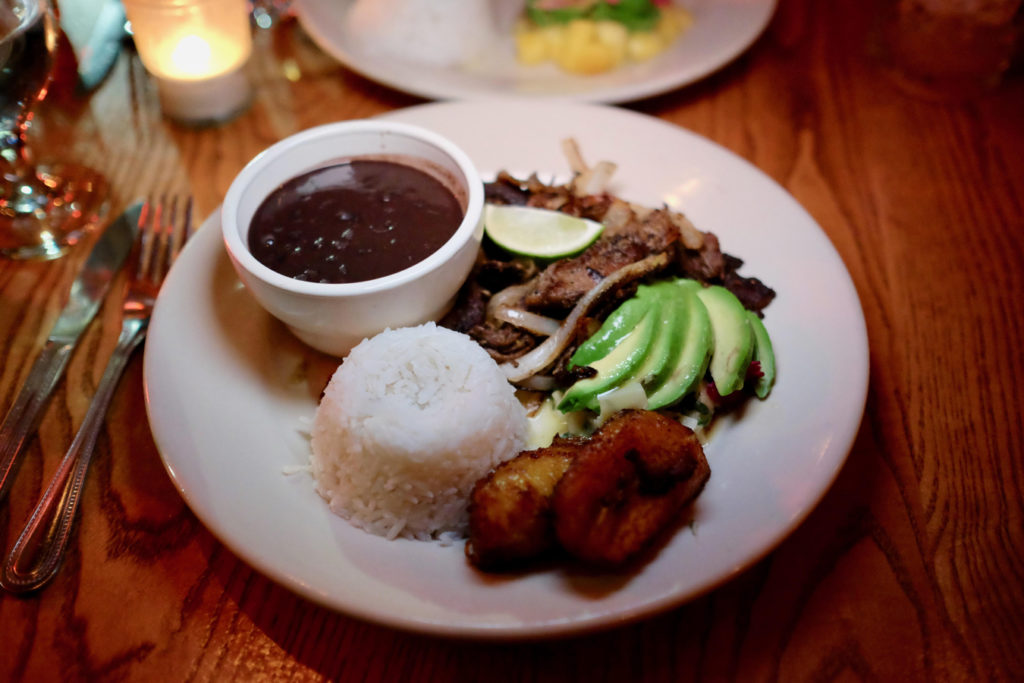 And we ended our meal there with some churros.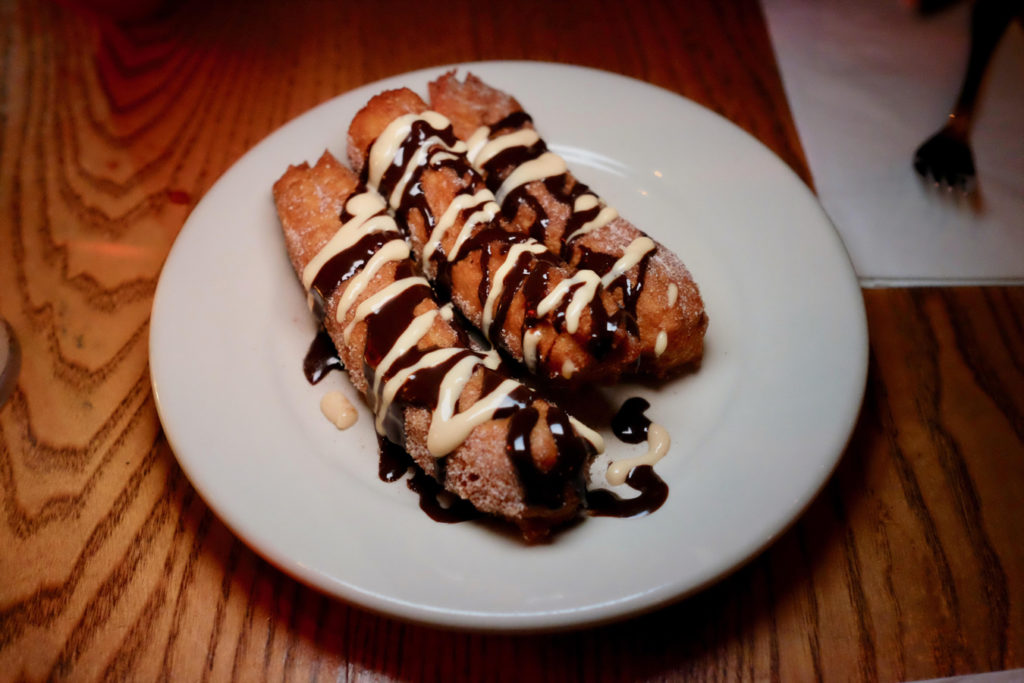 We enjoyed these two hidden gems in Bed-Stuy, which are just about around the corner from each other but showcase food from two different continents.  Fan Fried Rice Bar is great for a quick, tasty bite of unique Taiwanese specialties, while Pilar offers the chance to sit and have an extended meal of Cuban classics.  So if you're ever in the Bed-Stuy neighborhood, we recommend you check out these two spots.