For St. Patrick's Day last month we decided to cook something festive.  Probably the most popular food that people make for the holiday is corned beef and cabbage, but there's no conceivable way to make that vegetarian.  So, we looked into other Irish dishes and decided that Irish Stew would probably be easy to adapt and make meat-free.  Irish Stew usually has lamb in it, but in our version mushrooms sub in to provide a meaty texture –  and there's also a secret ingredient that makes this especially good for St. Patrick's Day.  Best of all, without any animal products this stew turns into a hearty, entirely vegan meal.
To make this, you'll need:
A large onion
2 stalks of celery
3 carrots
A parsnip
A rutabaga
Garlic
A pound of mushrooms
3 large potatoes
Parsley
Flour
Worcestershire sauce
A bottle of Guinness
This stew requires some amount of vegetable prep, so start by gathering all your ingredients together.  You'll want to dice your onion and garlic, slice your celery, chop up your carrots, parsnips, and potatoes into large chunks, and cut the mushrooms into quarters.  You'll also want to heat 3 cups of water to a boil in a small pan and then dissolve in the bouillon cubes.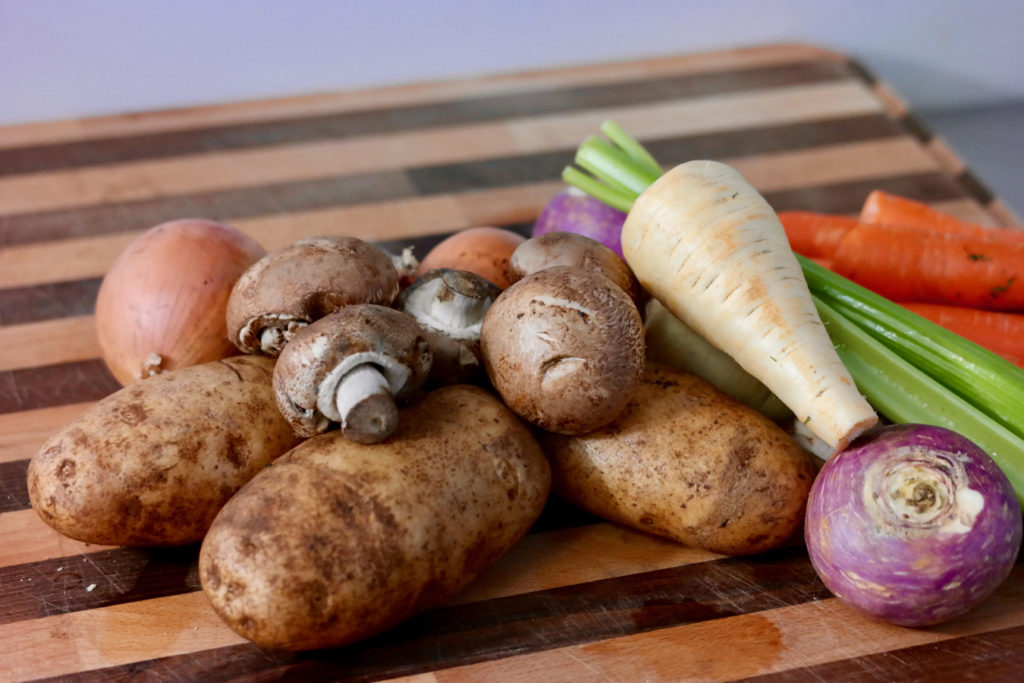 Now pour out 2 tablespoons of olive oil into a Dutch oven and warm over medium heat.  Place the onion in and let it cook until it's softened, then add in the celery, carrots, and garlic and cook for 5 minutes.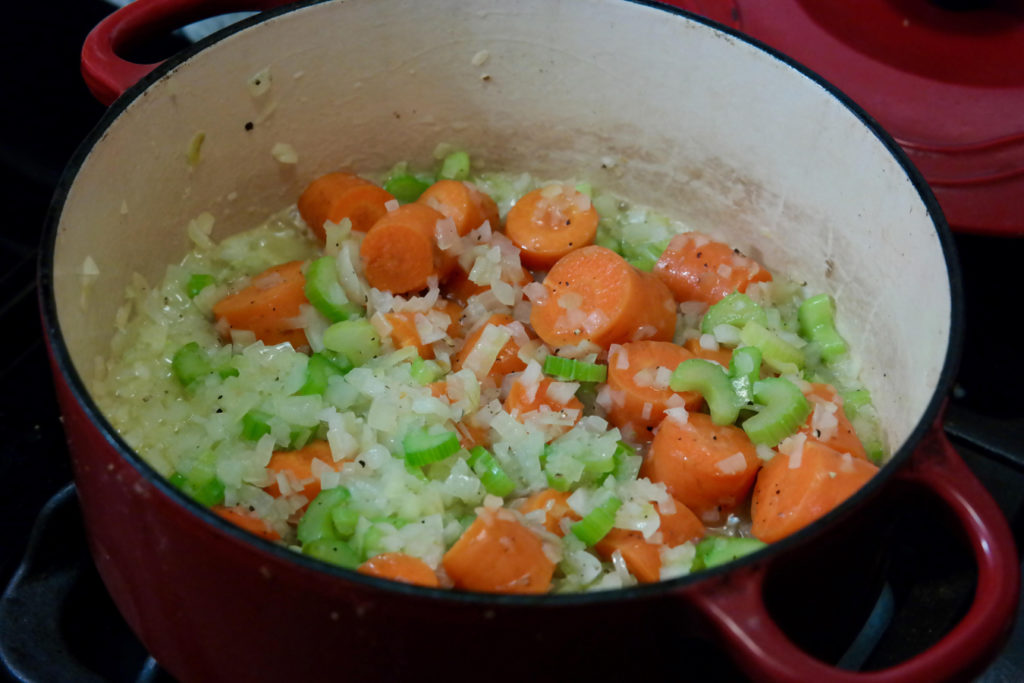 Next, put the mushrooms, potatoes, rutabaga, and parsnip in with the rest of the veggies and let everything cook for a few minutes until the mushrooms become slightly tender.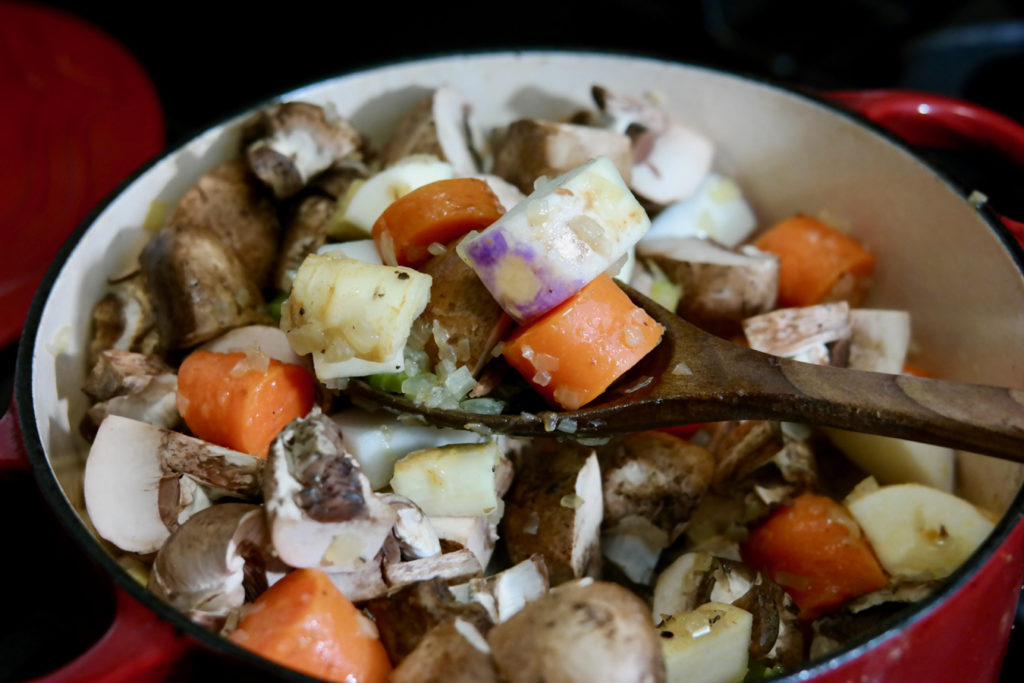 Pour in the Guinness …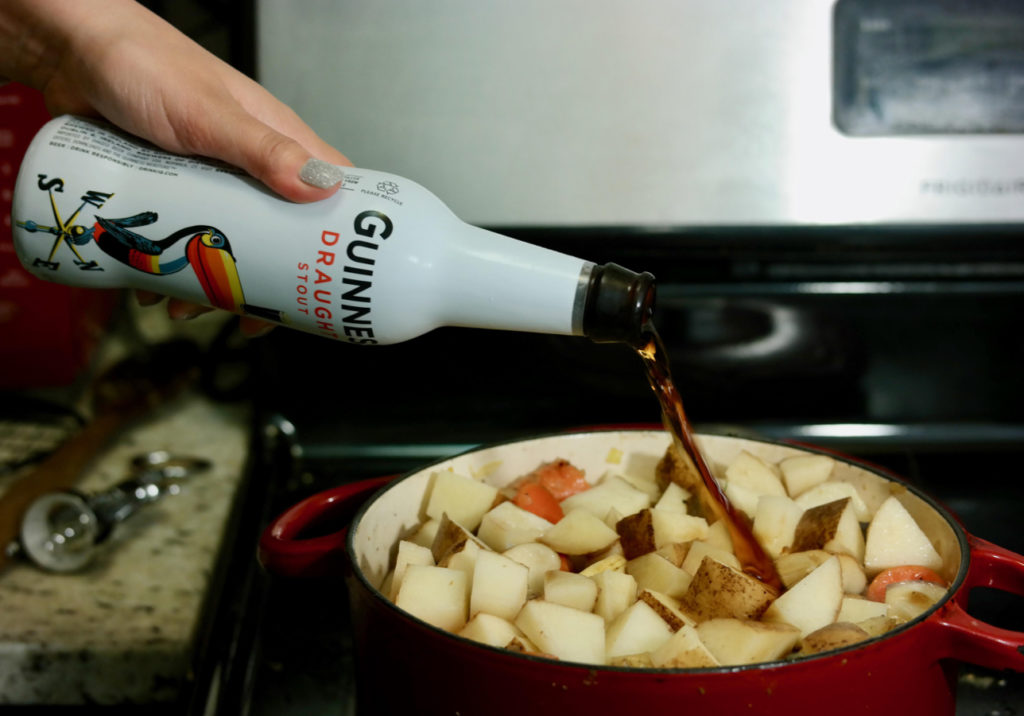 … then add in the broth and a teaspoon of Worcestershire sauce and let everything come to a boil.  Turn the heat down to medium-low, cover the pot, and let your stew simmer for 20-30 minutes until the potatoes are well cooked.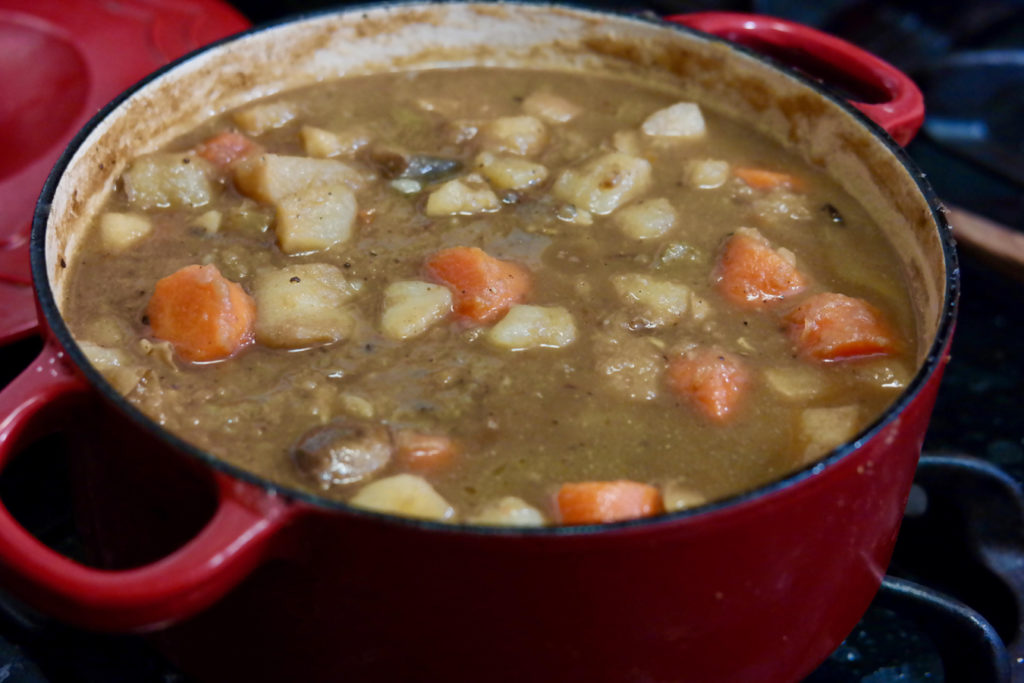 At the end, add in 2 teaspoons of flour to thicken your stew, or water as needed if it's too thick.  Then dish it up and serve it with some parsley on the side.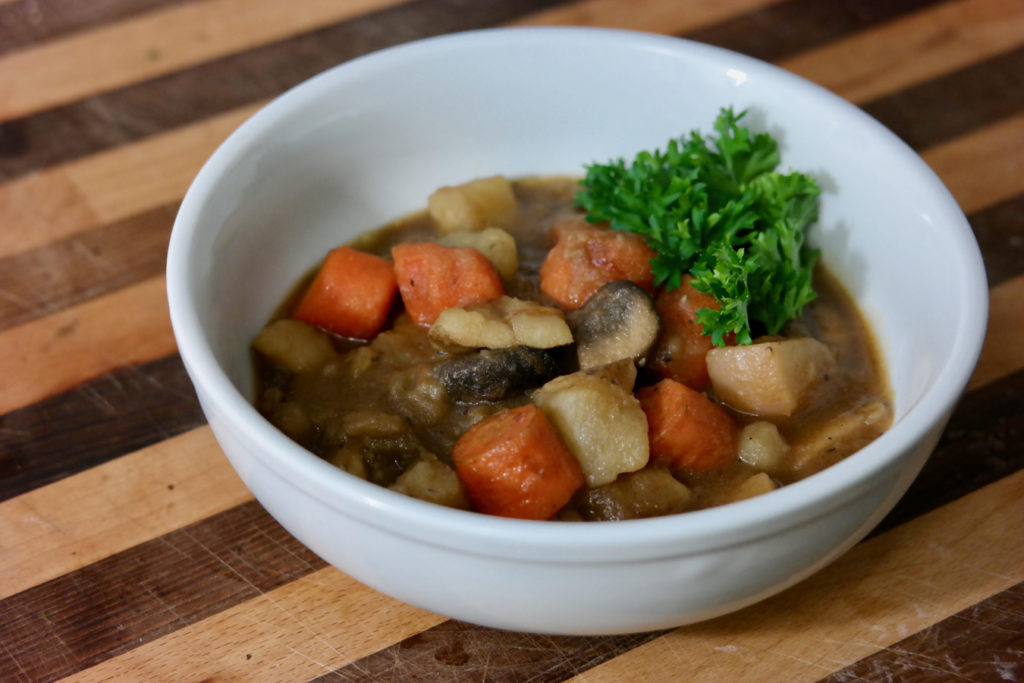 Irish Stew is a simple dish, as you can see, but our version is also pretty flavorful.  There's tons of vegetables, all simmered in a beef-flavored broth and some traditional Irish beer.  The mushrooms and potatoes in particular are an excellent replacement for meat and make this a very filling dish.  So while St. Patrick's Day has already come and gone, this vegan stew is a great meal to cook up at any time of the year, and maybe it'll even transport you to the land of rolling green hills and lots of potatoes.