This past fall we discovered Patavini, a store near Columbus Circle that sells more than a dozen different varieties of gnocchi, which you can buy in half-pound increments to bring home with you.  Miriam, being a huge gnocchi lover, was super excited to visit and came back with four different flavors:  pumpkin, tomato, porcini, and Cajun pepper (which you can see below).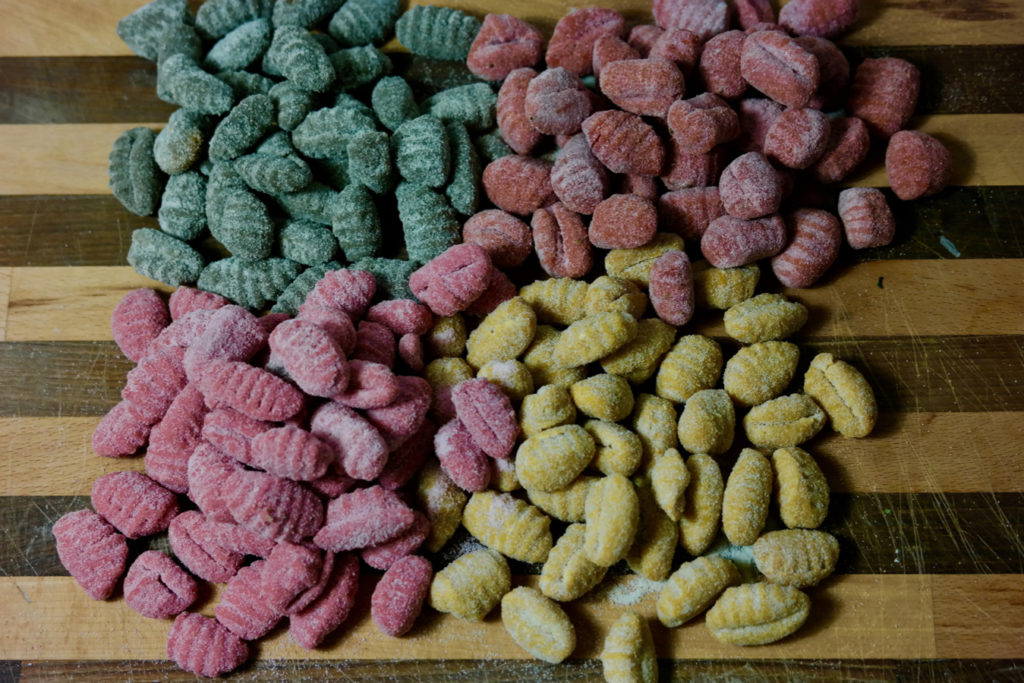 We decided we had to craft unique sauces to go along with each of these different types of gnocchi, and so we embarked on some experimental cooking.  Over the next two weeks we'll show you how we served up each different gnocchi – starting today with the pumpkin, which we made with a brown butter and herb sauce.
To make this, you'll need:
A half-pound of pumpkin gnocchi
6 tablespoons of butter
Garlic
Rosemary
Thyme
Oregano
To start, boil your gnocchi in a pot of salted water.  Unlike pasta, these cook up quickly – after a minute or two all the gnocchi will float to the surface of the water and that's how you'll know they're done.  Drain them and set them aside.
You'll also want to prep 2-3 tablespoons each of oregano, thyme, and rosemary leaves.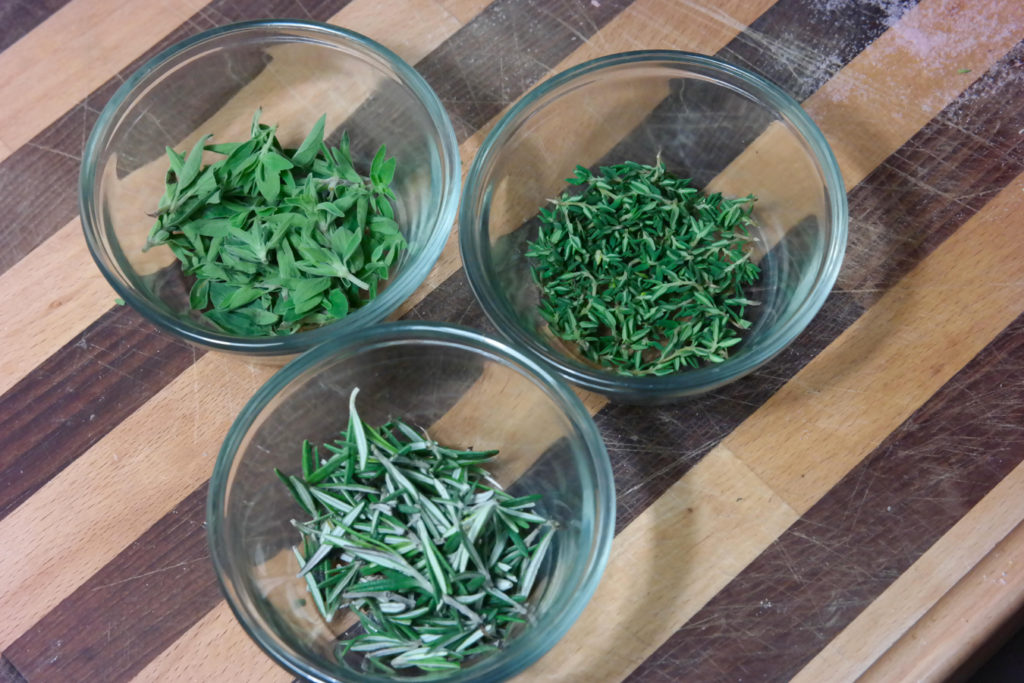 Next, in a medium pan melt your butter over medium heat, then finely chop your garlic cloves and add those in too.  Cook the butter for 5-8 minutes, until it just begins to brown and foams, making sure to watch it carefully so that it doesn't burn.  Add in all your herbs and cook for just a minute longer.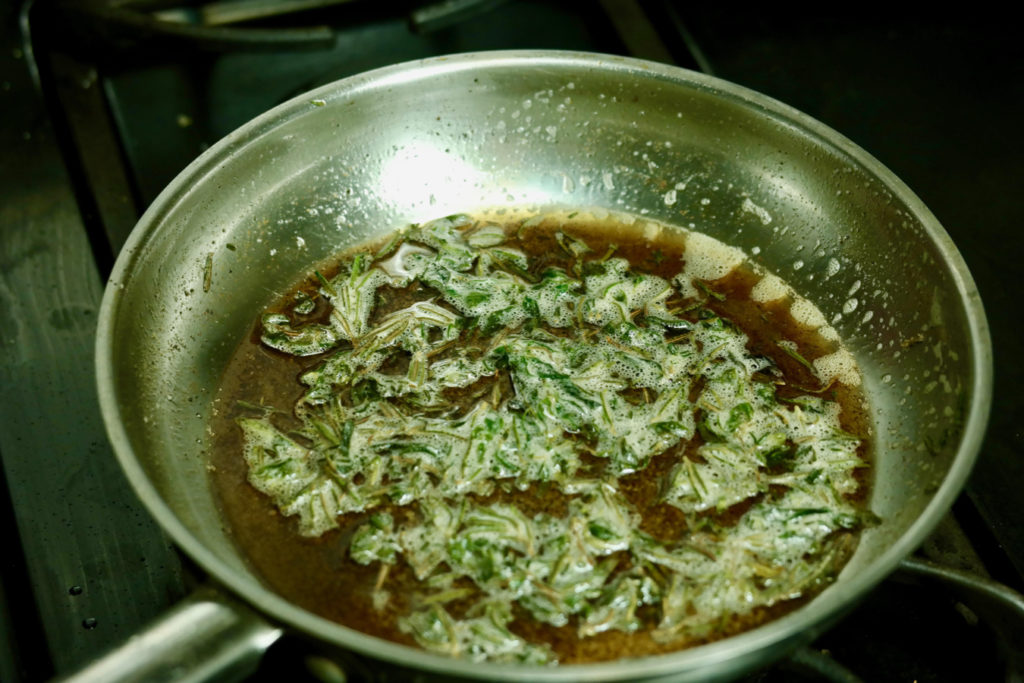 Turn the heat down to medium-low and add in the gnocchi.  Cook everything just long enough that the brown butter coats the gnocchi, then remove the pan from the heat.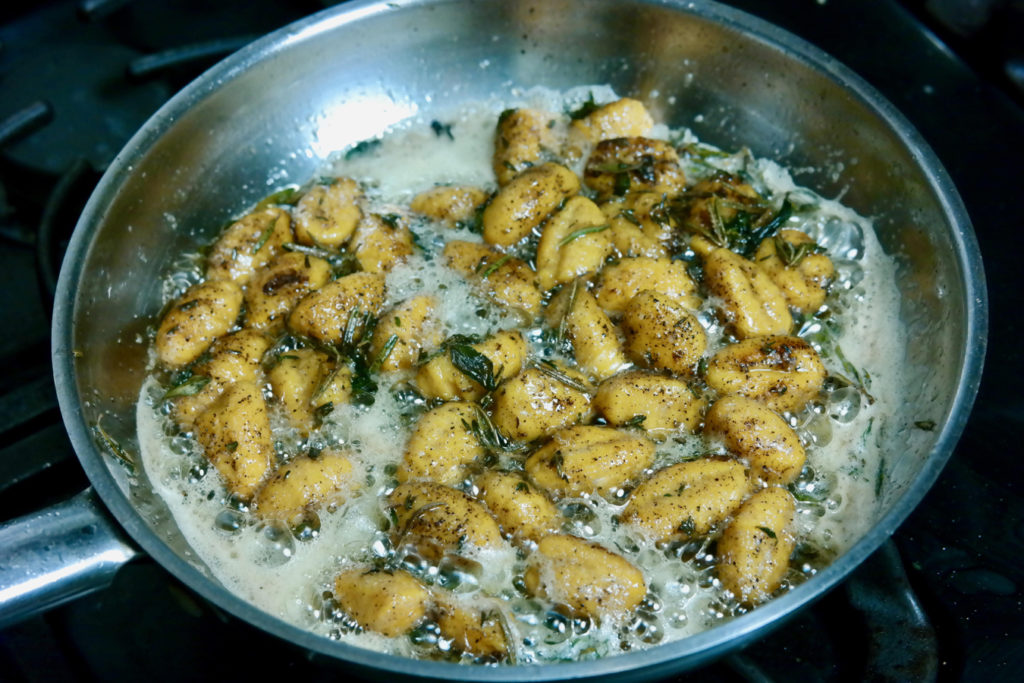 Now you can dish out your gnocchi and serve it!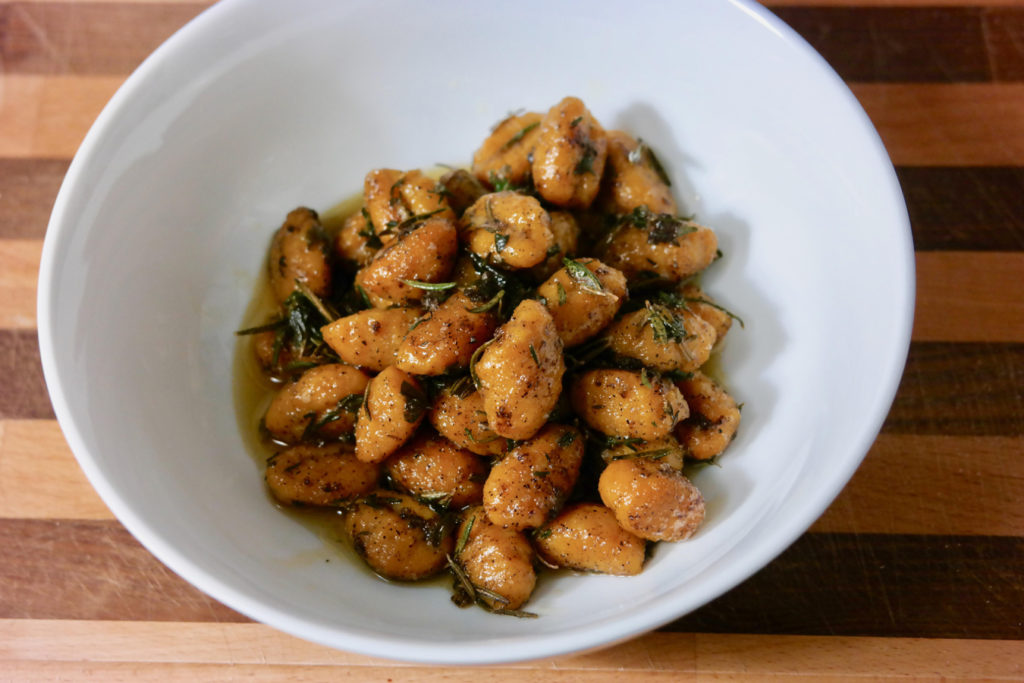 This recipe is incredibly easy:  not only do the gnocchi cook really fast, but the sauce is pretty simple to make and requires only a few ingredients.  The only difficult part is keeping an eye on the butter to ensure that it doesn't cross the line from brown to burned.  But cooking butter like this give it an interesting, smoky, nutty flavor, which is enhanced by all the different herbs and goes well with the pumpkin taste of the gnocchi.  So if you're able to get your hands on this type of gnocchi, we really recommend making preparing it with our simple, tasty recipe.