Last week we featured a great recipe we cooked up based around some flavored gnocchi we were able to try.  Today we're going to show you another dish we made using a different variety of gnocchi:  Cajun red pepper.  These gnocchi had a slight heat to them, so we decided to make an accompanying red sauce that was even spicier.  Of course you can whip up this sauce to pair with any type of pasta, but we thought it went especially well with the gnocchi, and with this particularly unique version we found.
To make it, you'll need:
Half a pound of red pepper gnocchi
An onion
Garlic
A carrot
A stalk of celery
A hot pepper
A 28-ounce can of whole peeled tomatoes
Red pepper flakes
Basil
Start by dicing your onion and 2-3 cloves of garlic and placing them in a large pan over medium heat.  Cook these two vegetables until the onion begins to turn translucent, then finely chop the carrot and celery and add those to the pan too.  Cut up your spicy pepper and place that in as well, and continue to cook all the veggies until they're softened.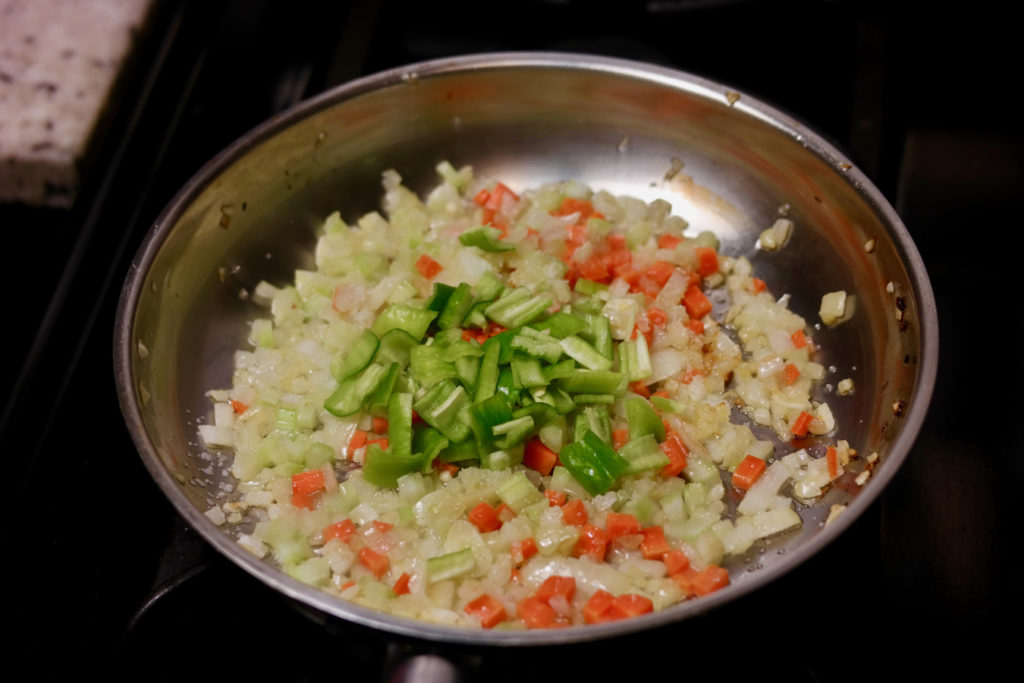 Sprinkle everything with red pepper flakes to taste, making the sauce as spicy as you'd like it.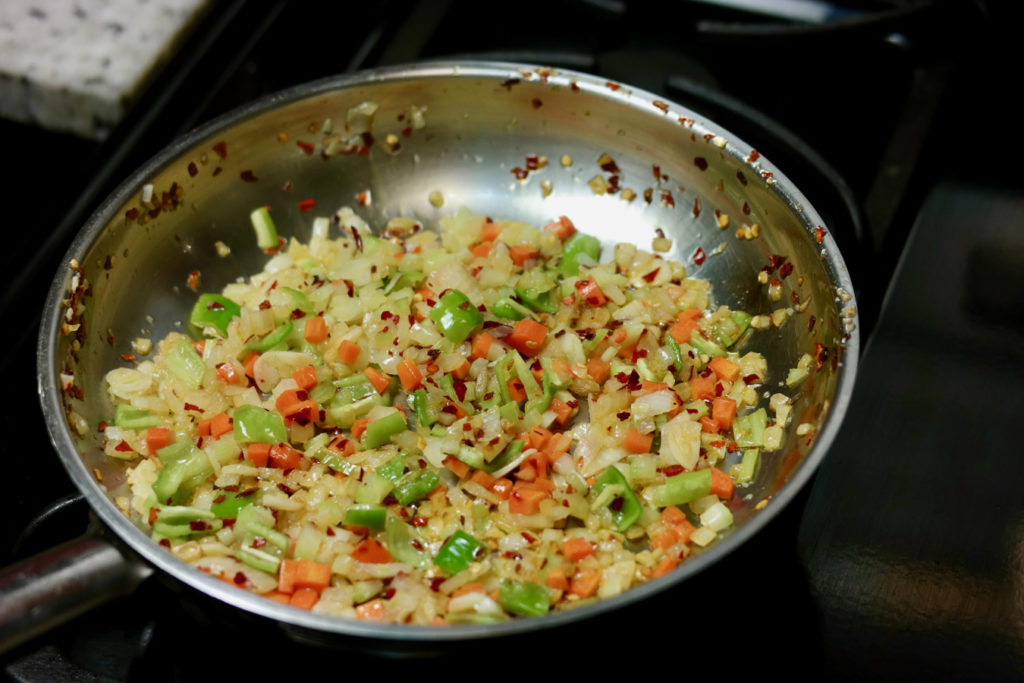 Now open your can of tomatoes and pour those into the pan.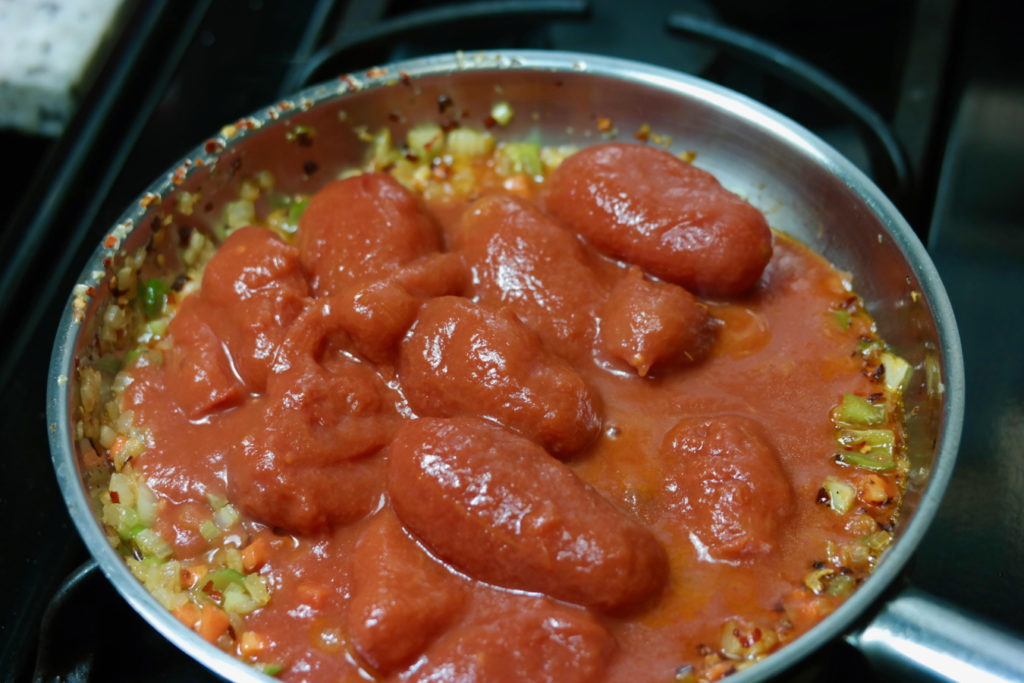 Use a potato masher to crush the tomatoes and all of the vegetables into a smooth, even sauce.  Let everything come to a boil, then turn the heat to low and let the sauce simmer for at least 30 minutes.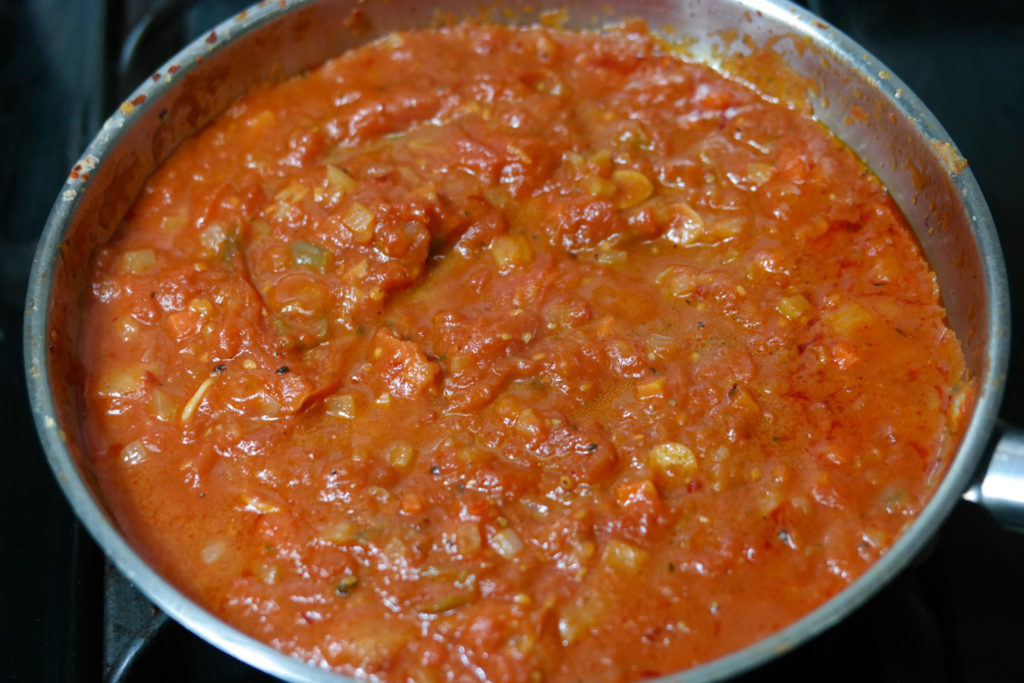 When you're ready to eat, cook your gnocchi in a pot of boiling water – remember that they'll be done once they all float to the top, which shouldn't take more than a couple of minutes.  When they're ready, take the sauce off the heat and stir in the gnocchi, and then you can serve it up with some basil leaves.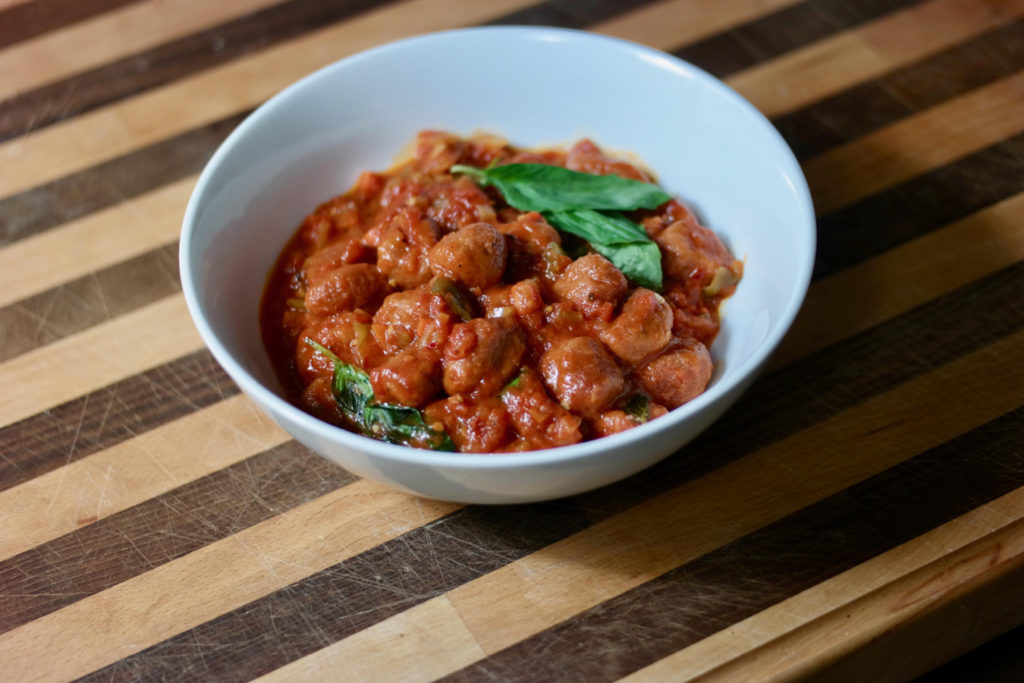 Just like our last gnocchi, this is a really easy recipe to make – you just have to make sure you set aside enough time to let the sauce simmer.  And what you get is a nicely spicy dish, with heat coming from red pepper flakes, the fresh hot pepper, and the gnocchi themselves.  A tomato-based sauce is the perfect vehicle for the hot peppers, and it goes well with the soft and tender gnocchi.  You can adjust the heat in this recipe as you like, but since we like spices in our food we made this a really great spicy meal.