In our last two posts here we've featured recipes for different varieties of gnocchi, based on some cool flavored gnocchi we found at a store here in New York.  Today here's yet another recipe, this time for tomato gnocchi.  We chose to pair these with pesto because, first of all, a colorful gnocchi deserves an equally bright sauce – but also, tomato and pesto is a classic Italian combination.  This pesto is our own unique creation, based on the herbs that we happened to have lying around when we decided to make this gnocchi, but we were really happy with what we came up with and the sauce happens to be easy to whip up too.  All in all this came out as an interesting meal and a pretty simple recipe to cook up on your own.
To make it, you'll need:
8 ounces of tomato gnocchi
Parsley
Basil
Oregano
Garlic
A lemon
Parmesan cheese
You can start by prepping your pesto ingredients:  tear off basil, oregano, and parsley leaves so that you have around one cup of each.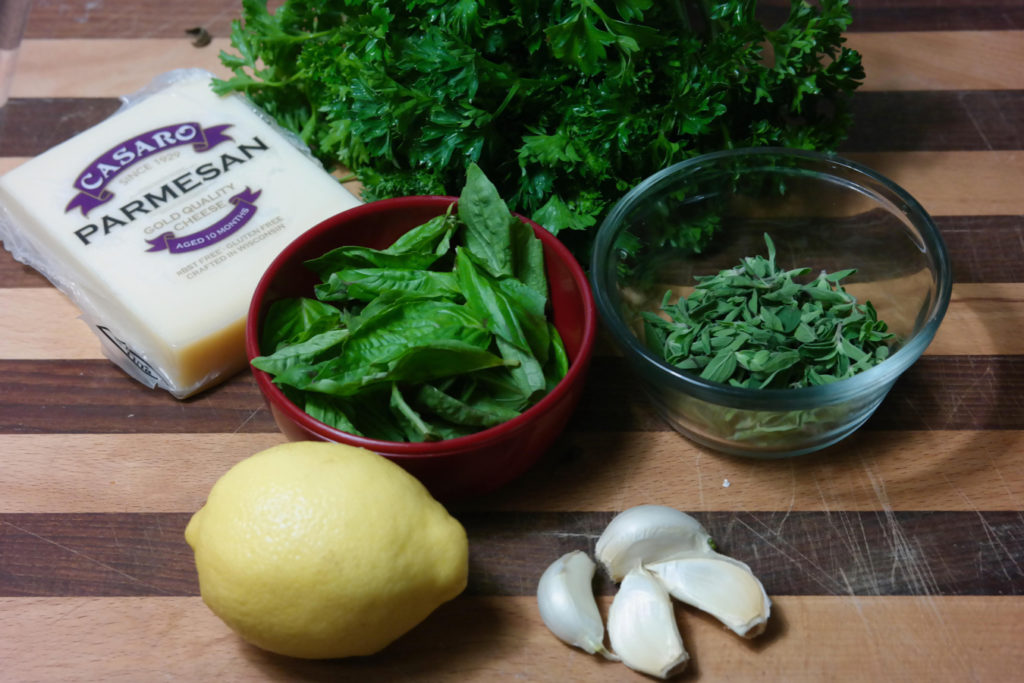 Place the herbs in a food processor, along with 4 sliced garlic cloves.  Grate about 1/2 cup of Parmesan cheese and add that in too, plus 3/4 cup of olive oil, a squeeze of juice from your lemon, and salt and pepper to taste.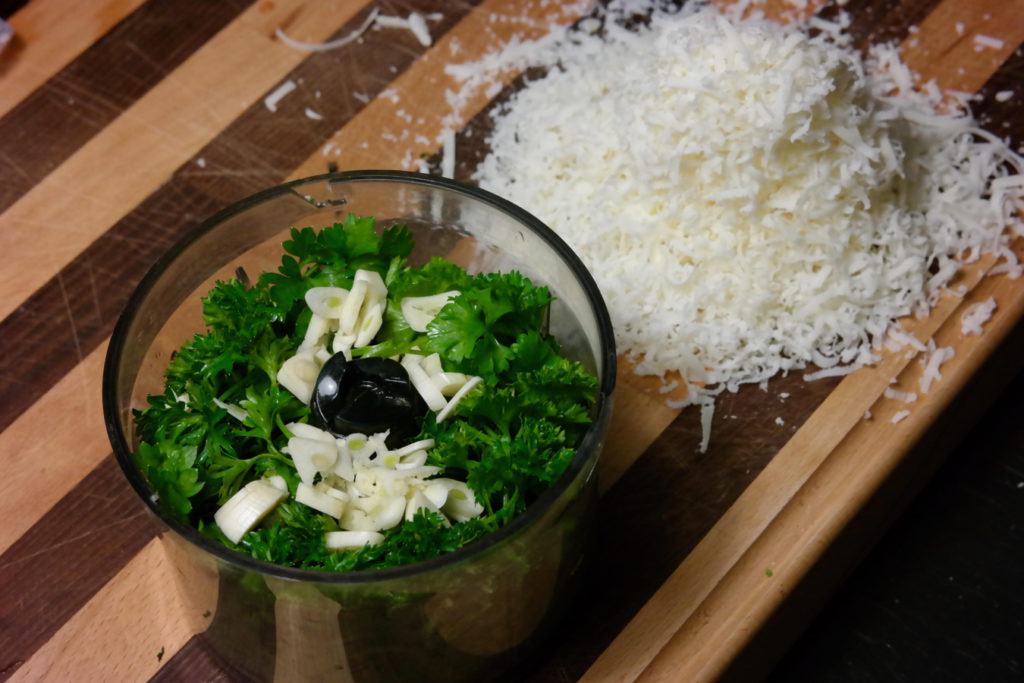 Blend everything together until you have a smooth sauce, then set that aside while you cook your gnocchi – remember that when you boil gnocchi, it only takes a few minutes for each individual gnocco to float to the top of that water, and then they're done.  Drain them and then mix with your pesto and serve.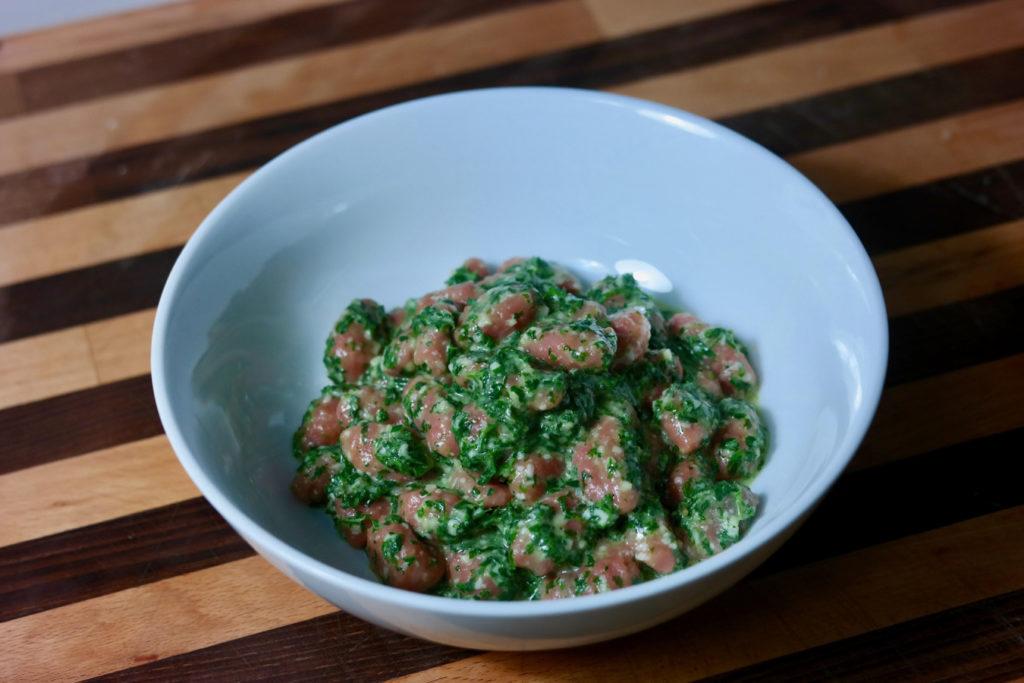 We think this dish turned out really well – first of all, because it looks so cool!  But also, our pesto is super flavorful because it's made with three different herbs, plus plenty of garlic and a hint of lemon.  All of these tastes go well with the tomato gnocchi, which is tender enough to pair nicely with the rich pesto.  If you're able to get your hands on some tomato gnocchi, we think this is the sauce to make it with:  trust us, it was delicious.