We know you've been waiting for this – our last gnocchi recipe!  Over the previous week and a half we've showed you how to cook up the pumpkin, red pepper, and tomato varieties we found, and now here's our take on porcini gnocchi.  We thought it would be an excellent idea to pair a creamy cheese sauce with this mushroom-flavored gnocchi, and since we both have a weird fondness for blue cheese we decided to incorporate this into our sauce.  The result was pretty delicious, and so we'll share it with you here.
To make this, you'll need:
8 ounces of porcini gnocchi
Butter
Flour
Cream
A 5-ounce container of blue cheese
Walnuts
To get started on your sauce, melt 2 tablespoons of butter in a large pan over medium heat and then add in 2 tablespoons of flour.  Whisk the butter and flour together continuously until they're evenly combined, then pour in a cup of cream.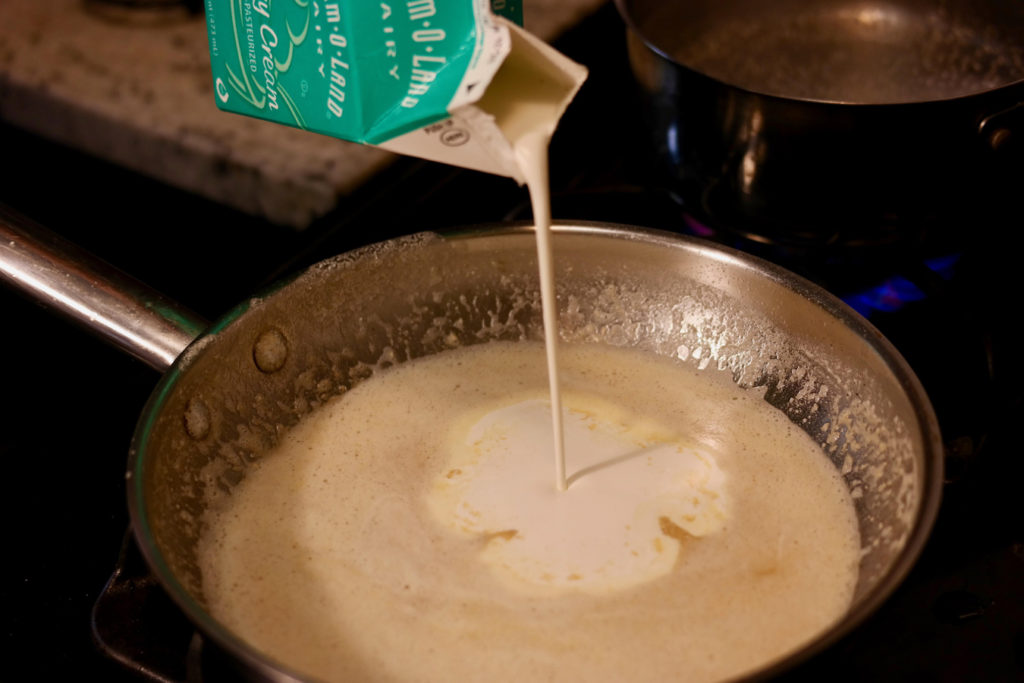 Stir the cream in, making sure to whisk constantly and watch the pan so it doesn't burn.  Once the mixture comes to a boil it should start to thicken, and then you can add in about 4 ounces of your blue cheese and whisk that in as well to make a smooth sauce.  Continue to stir everything together for a few more minutes, then take the pan off the heat.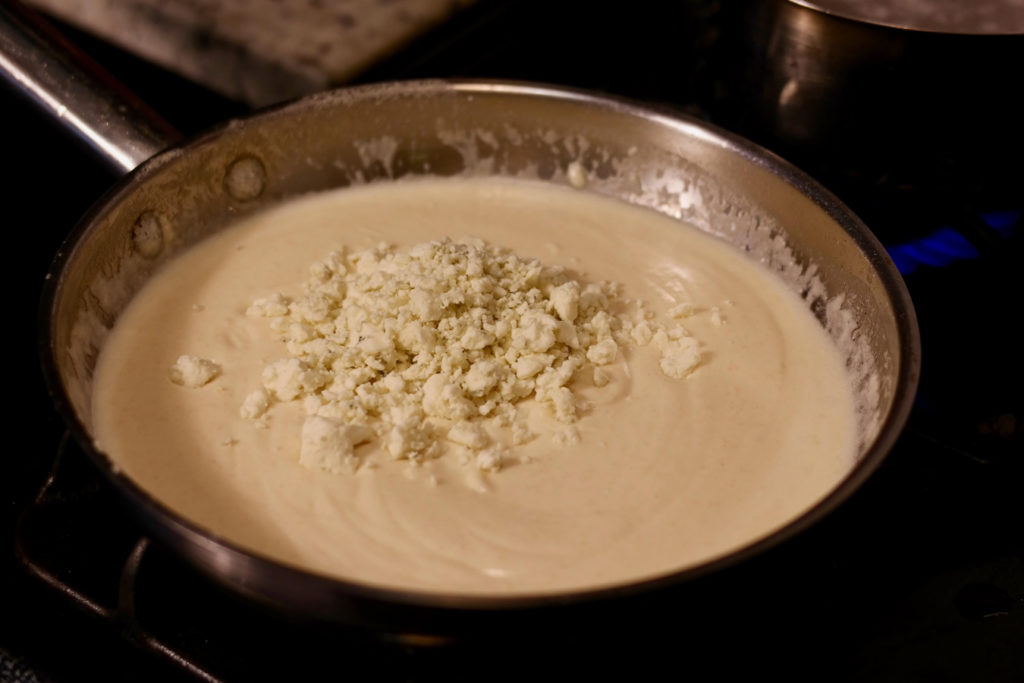 Now in a small dry skillet, measure out 1/3 cup of walnuts and cook these over medium heat until they start to brown in spots.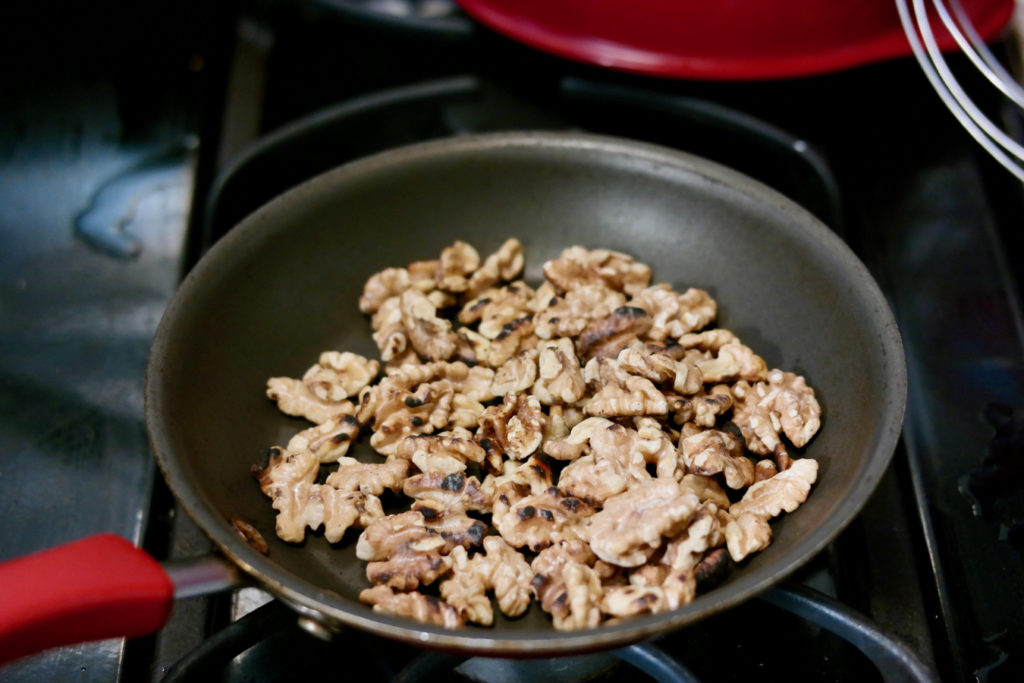 Then mix the walnuts into your sauce.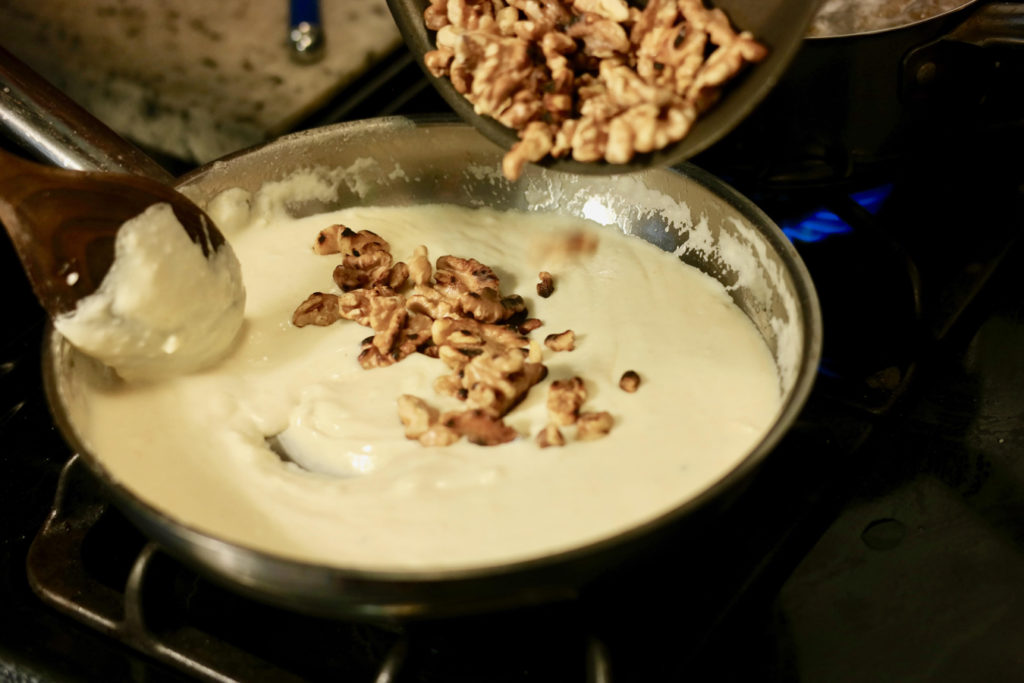 Cook your gnocchi now – remember they'll be done once they all float to the top of a pot of boiling water – and drain them, then stir them into your sauce.  You can serve the gnocchi topped with a few chopped walnuts and the rest of your crumbled blue cheese.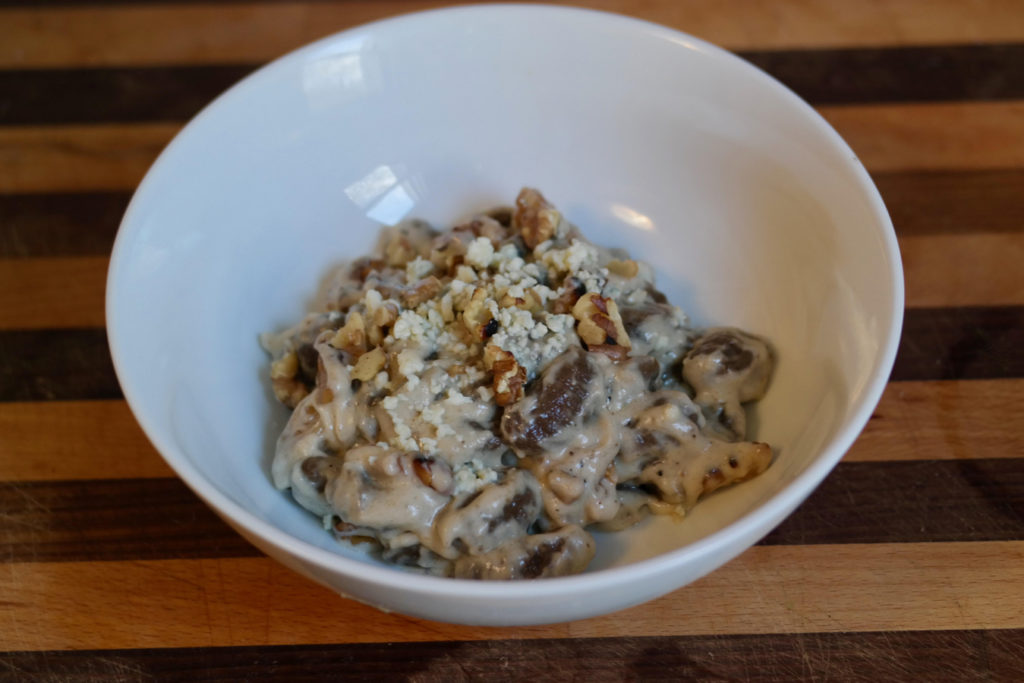 Just like the rest of our gnocchi recipes, this one was pretty easy!  It takes less than 15 minutes to make the sauce, and the gnocchi cook quickly too, which means you can have an excellent meal in almost no time.  And trust us, these are definitely good:  the creamy sauce, made with some funky (yet tasty) blue cheese, pairs well with the earthy taste of porcini in the gnocchi, and the rich walnuts pull everything together.  With just a few ingredients you can make this inventive gnocchi dish for yourself – so don't shy away from the mushroom or blue cheese here, embrace it!