We're going to take a break now from our recipe posts to highlight some of the cool restaurants we've gotten to go to recently around New York.  The two places we're featuring today have some things in common:  they're both in Manhattan, and they both serve up Italian food.  One has a menu of upscale versions of classic Italian-American fare, while the other focuses its food around a single ingredient.  We liked our visits to both, so we're going to show you some of what we had to eat at each spot – just know that we do feature some meat here.
First is Leonelli Taberna, a new spot located in the Evelyn Hotel at the lower end of Midtown.  The chef who runs it also has a more casual bakery next door, but this place is a full-service restaurant with an interesting and varied menu.  We decided to split a couple of dishes on our visit, starting with the house tomato bread: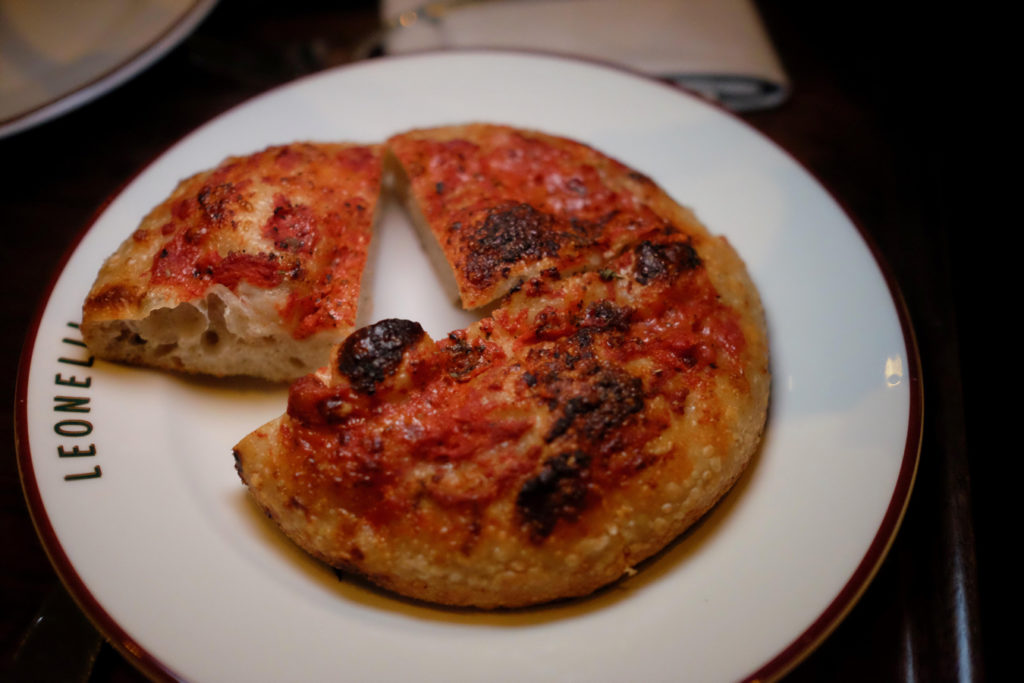 Then we had an appetizer of baked ricotta topped with butternut squash, pumpkin seeds, and balsamic vinegar.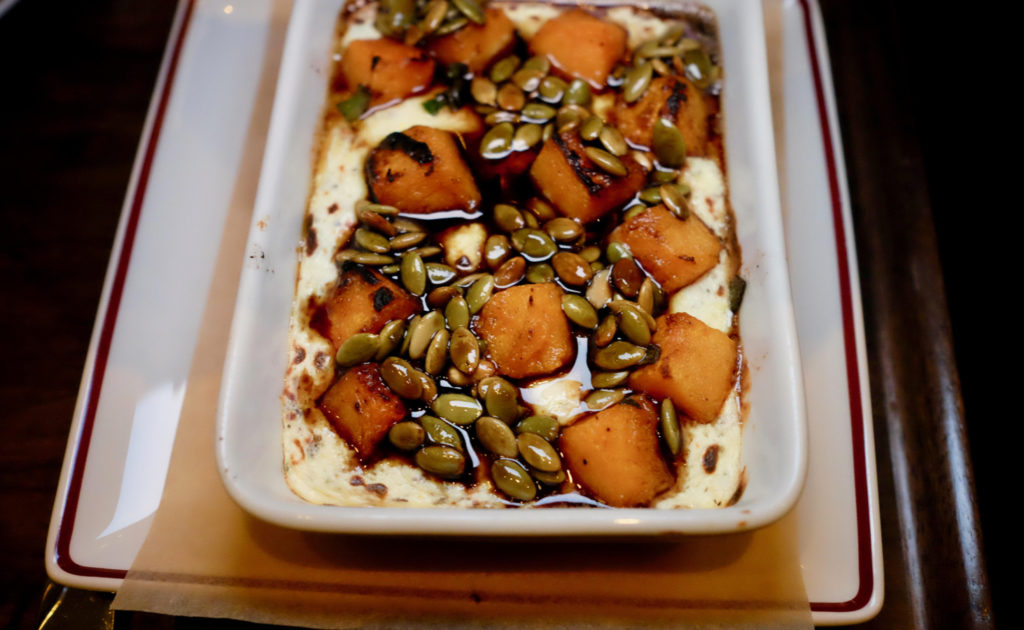 And we also shared an order of the eggplant parmesan.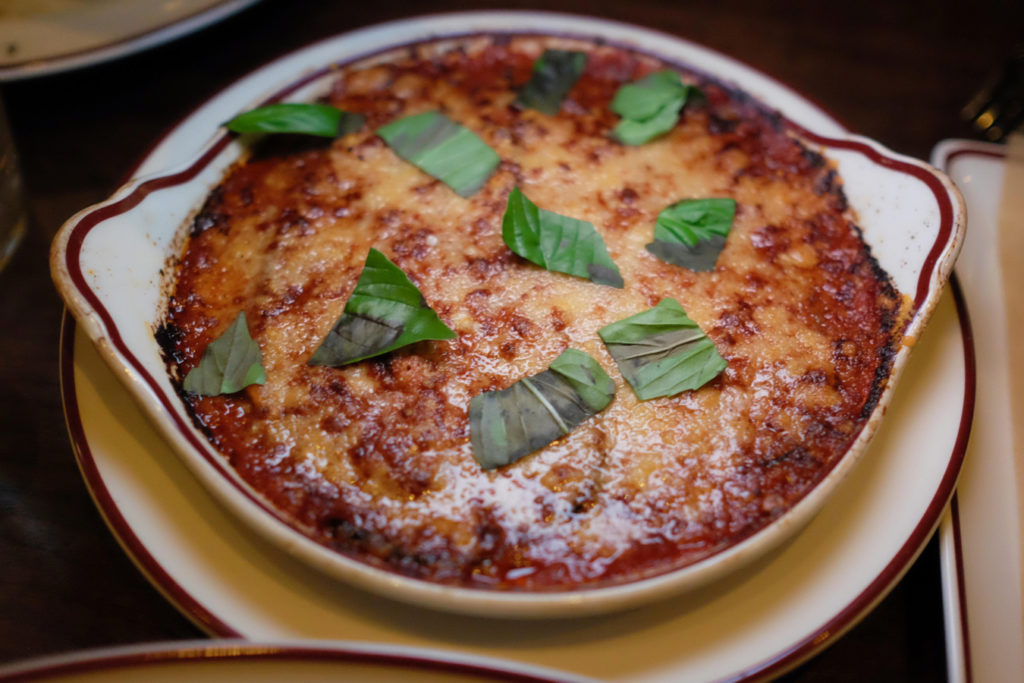 Then Miriam tried the mezzaluna di zucca, which is ravioli stuffed with butternut squash and ricotta in a brown butter sauce with biscotti crumbs on top.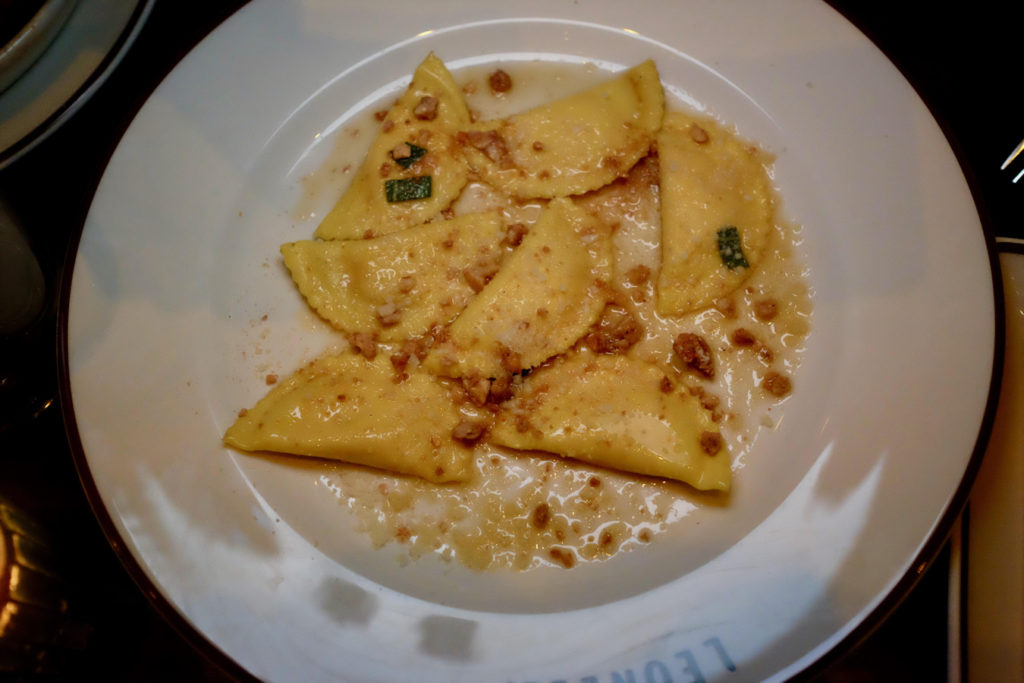 Meanwhile, Cyril had one of the day's specials:  a slice of prime rib …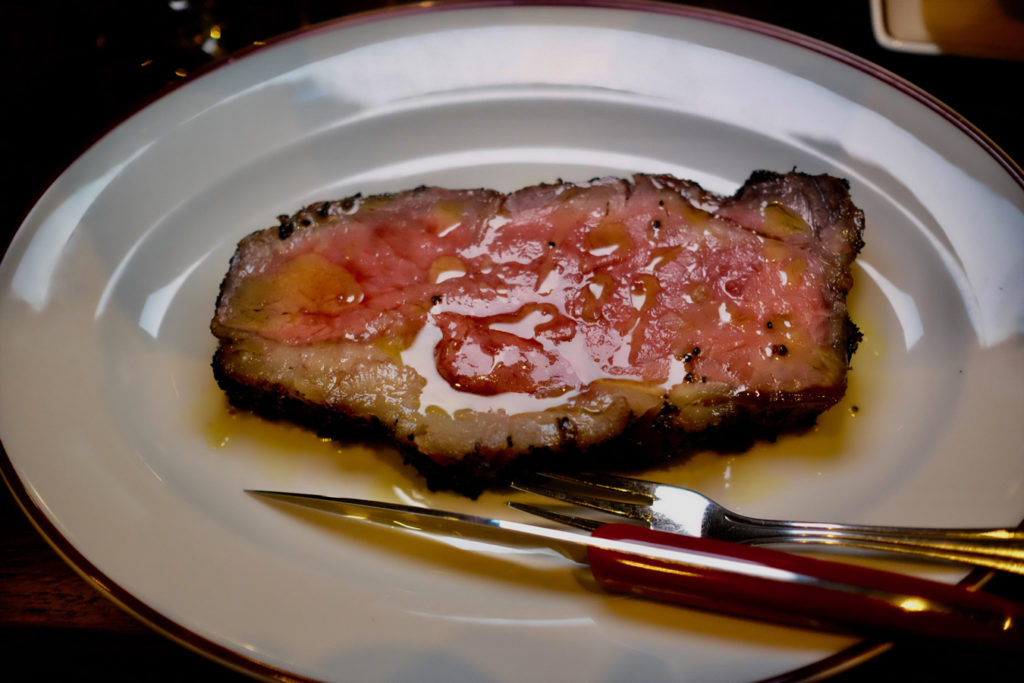 … with baby salt potatoes on the side.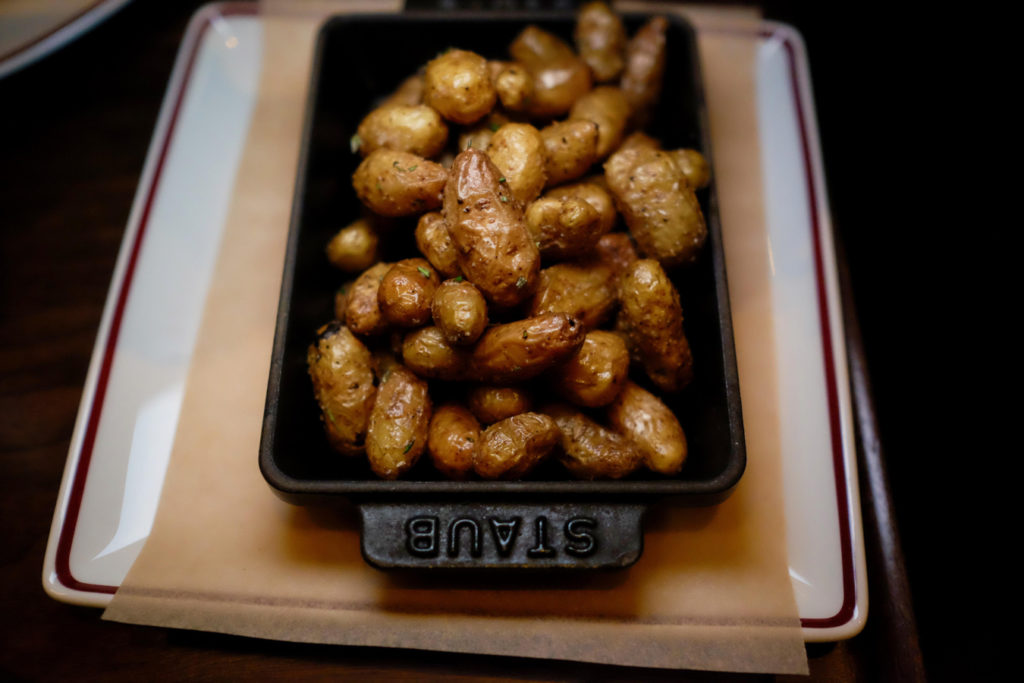 A few weeks later we decided to visit another new place:  Nonna Beppa, in SoHo.  This restaurant does a lot of cooking with white and black truffles, and many of their dishes either feature this ingredient or allow you to add some truffles on top.  That's what Miriam did:  here's the passatelli al tartufo – pasta cooked in a parmesan, bread crumb, and truffle oil sauce – with some shaved white truffles on top.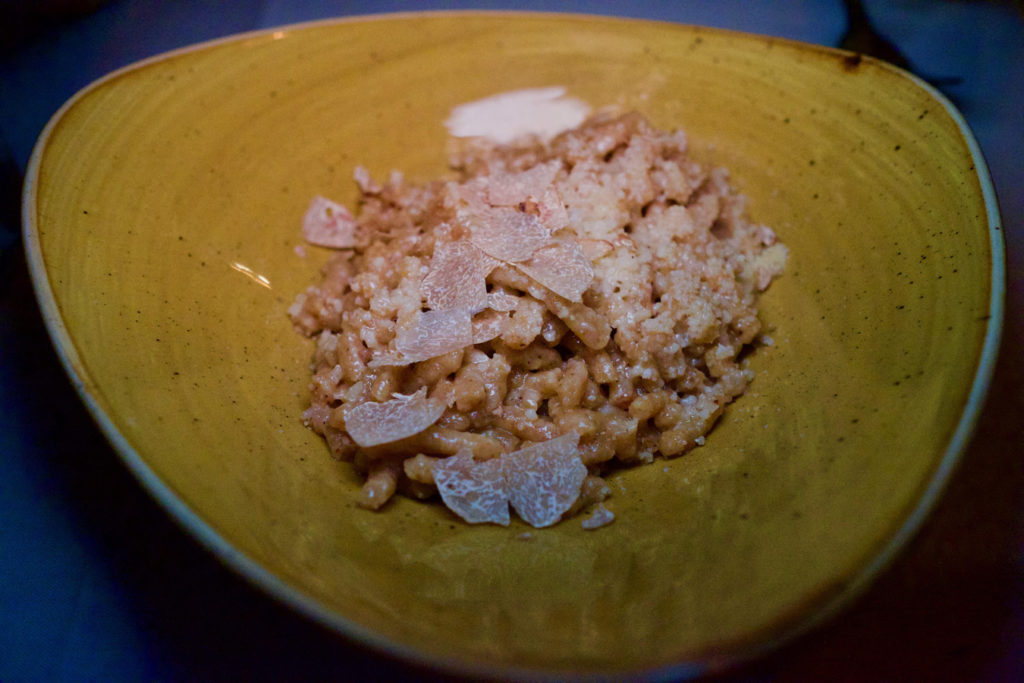 Cyril also had some pasta – the tagliatelle panna salsiccia e funghi, made with sausage and mushrooms in a cream sauce.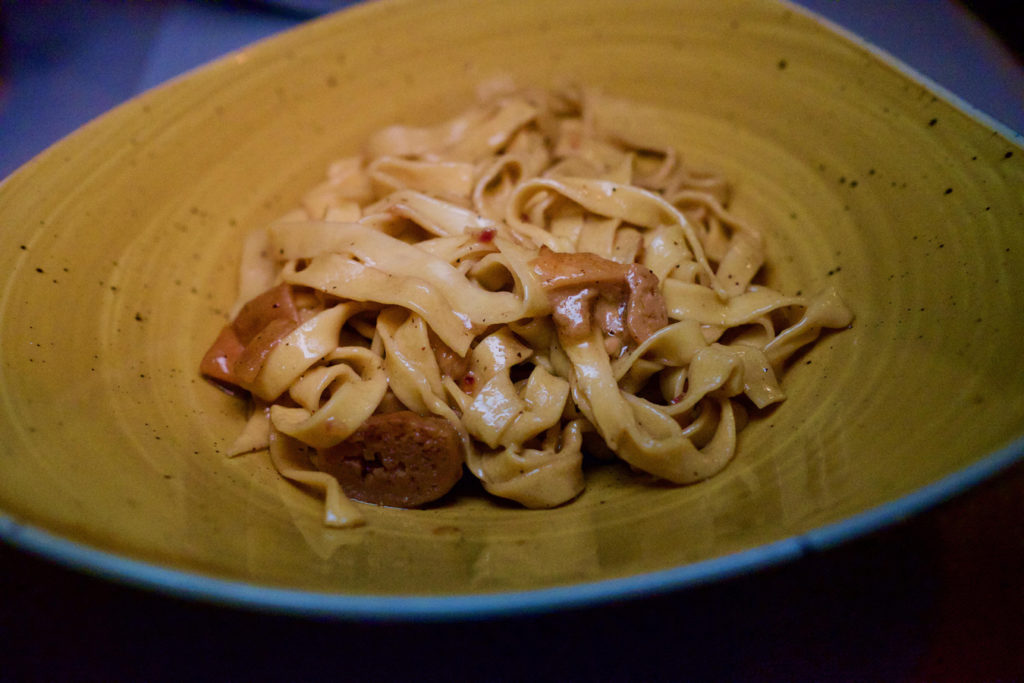 And we split an arugula and shaved parmesan salad with a grilled artichoke flower on top.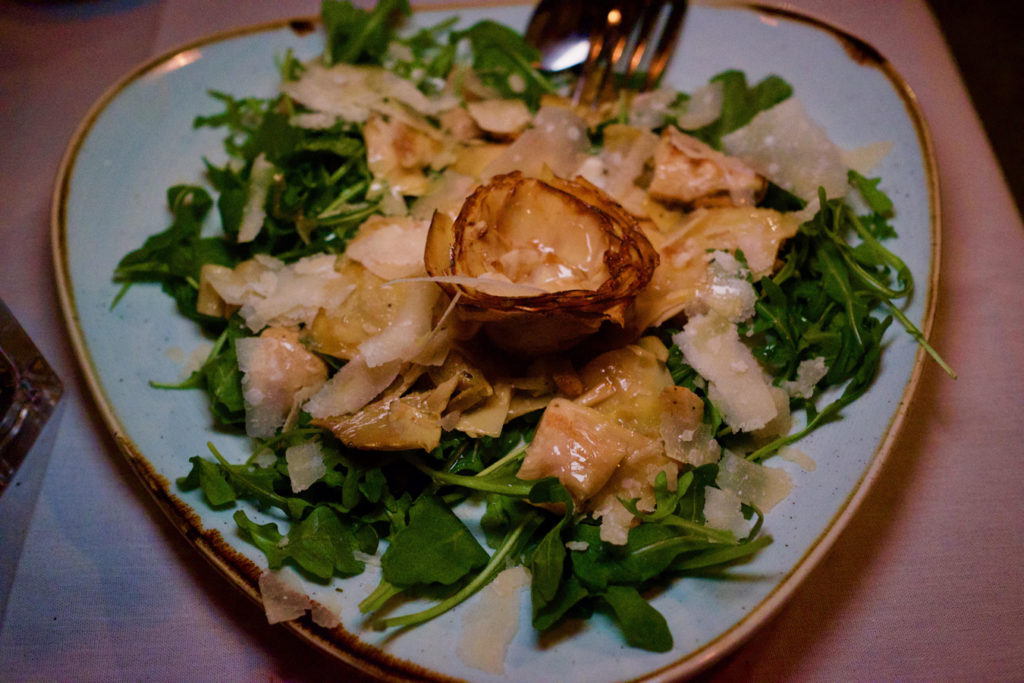 We were glad to have the chance to visit both of these restaurants, because we got to try some interesting food.  At Leonelli Taberna, we had some comfort food as well as interesting takes on classics, like the ravioli topped with biscotti crumbs and the bread with tomatoes baked in.  At Nonna Beppa we got to splurge a little and get some truffles, plus we tried new things like passatelli and a cute little edible artichoke flower.  We know that New York doesn't lack for Italian food, but we think these two new places are interesting additions to the food landscape here, and we thoroughly enjoyed what we got to eat at each.