When we make vegetarian soups here at Actually Tasty, we usually have several options:  for a base we use – or sometimes brew for ourselves –  some vegetable broth, or we make chicken- or beef-flavored stocks that are deliciously meat-free, thanks to the Massel 7's brand we discovered a few years ago.  However, recently we came across this vegan recipe in the New York Times which calls for making a soy sauce broth, and we were intrigued.  We adapted the recipe for ourselves and decided to try out this new version of soup, and it turned out really delicious: soy sauce has so much rich (and salty) flavor that it makes for a really flavorful soup and goes well with the other ingredients we used here.  And so, without ado, our recipe!
To make this, you'll need:
Garlic
1 1/2 pounds of muchrooms
2 jalapeños
Soy sauce
Vinegar
8 ounces of Japanese soba (buckwheat) noodles
Parsley
Black sesame seeds
First, you're going to start by taking all of your mushrooms and tearing them by hand into bite-sized pieces.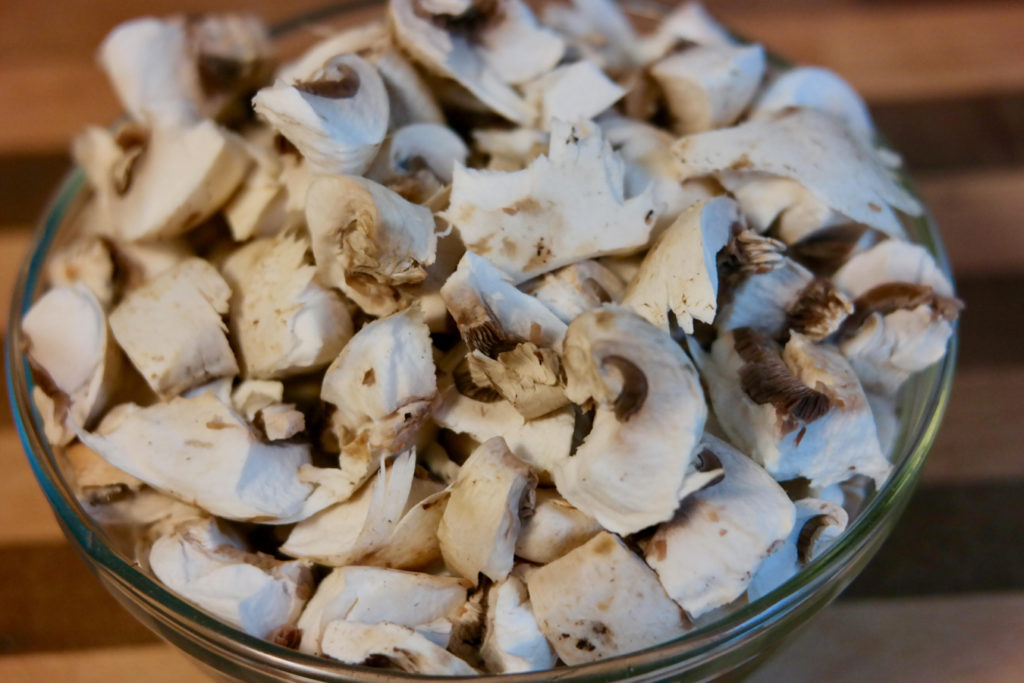 Now slice up 4 garlic cloves, and in a large stock pot warm 3 tablespoons of vegetable oil over medium heat and add in the garlic.  Cook for a few minutes until the garlic is a golden color, then add the mushrooms to the pot, then one sliced jalapeño.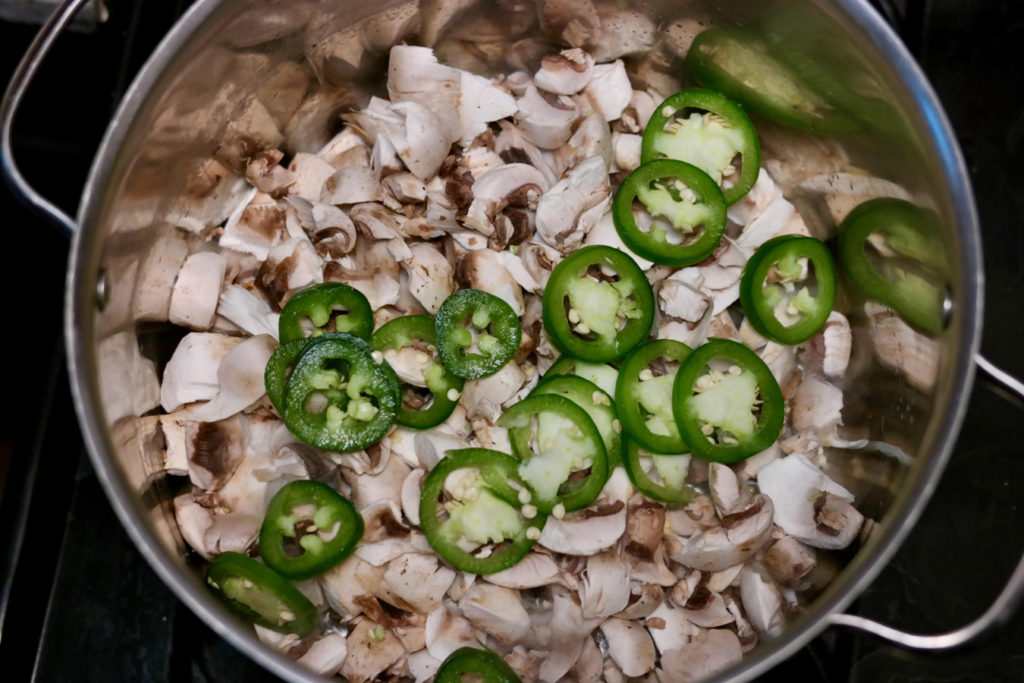 Cook for 10-15 minutes, until the mushrooms have shrunk down and fully browned.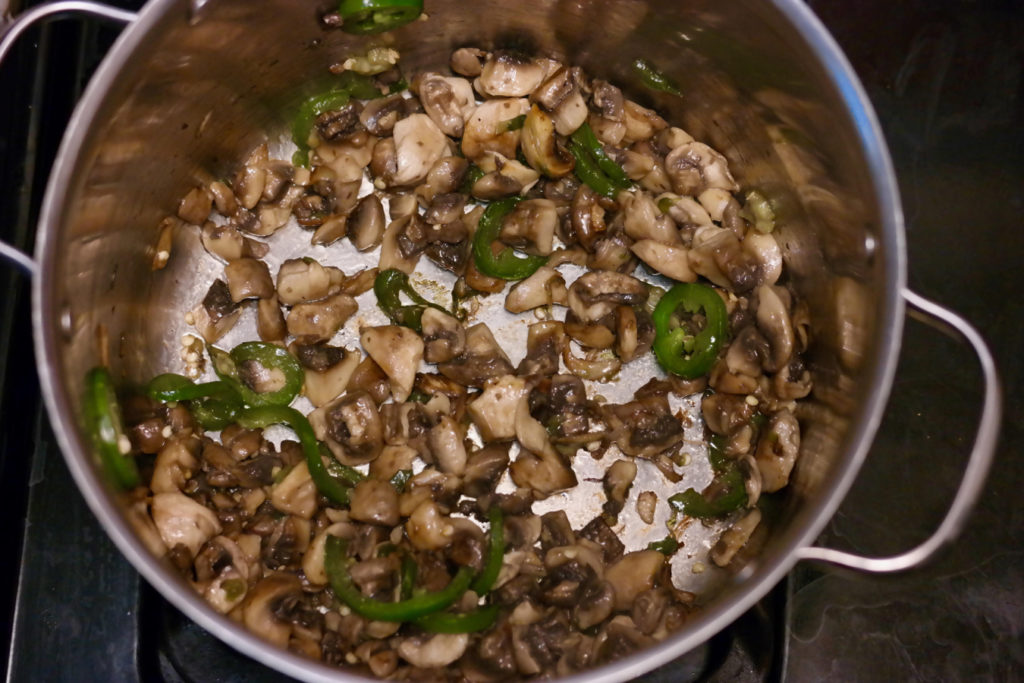 Add in 1/2 cup soy sauce, 1/4 cup vinegar, and 8 cups of water and let all this come just to a boil, then turn the heat down and simmer the soup for 15-20 minutes.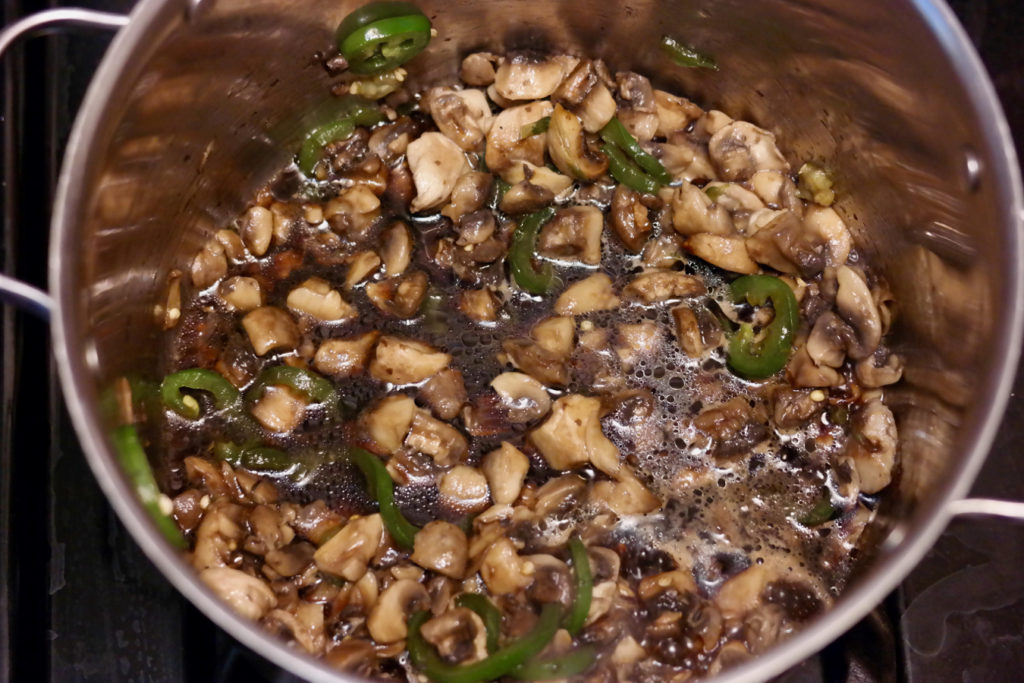 While this is cooking, boil your noodles in a small pot for 5 minutes, and when they're done use tongs to transfer them from their water to the stock pot to finish cooking in the soup.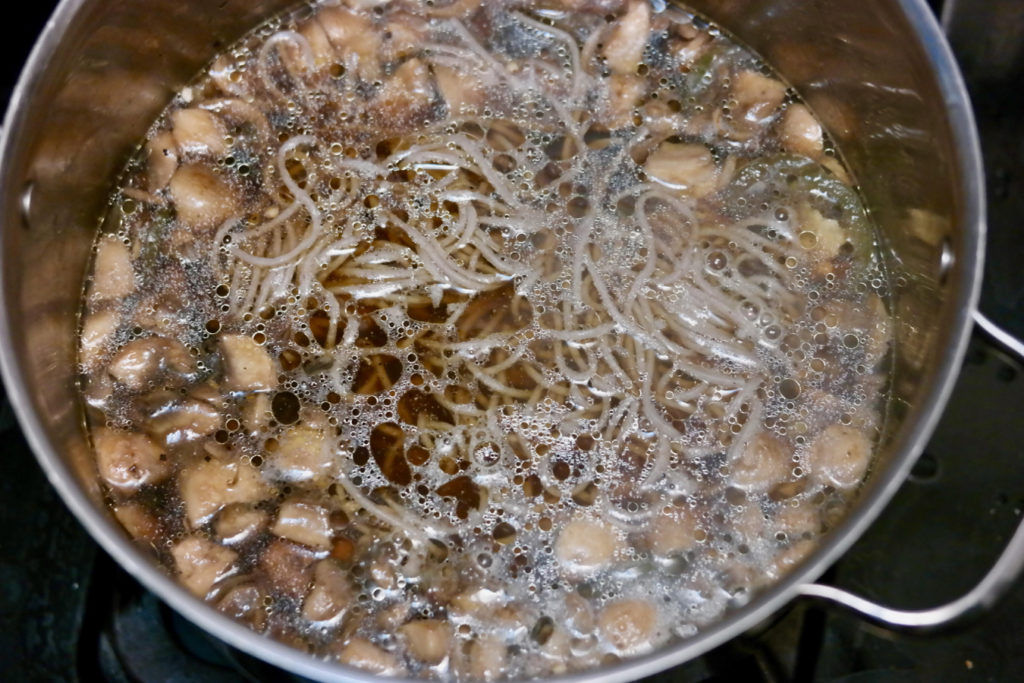 When your soup is done, serve it up in generous bowls and top with your second sliced jalapeño, a handful of parsley leaves, and a sprinkling of black sesame seeds.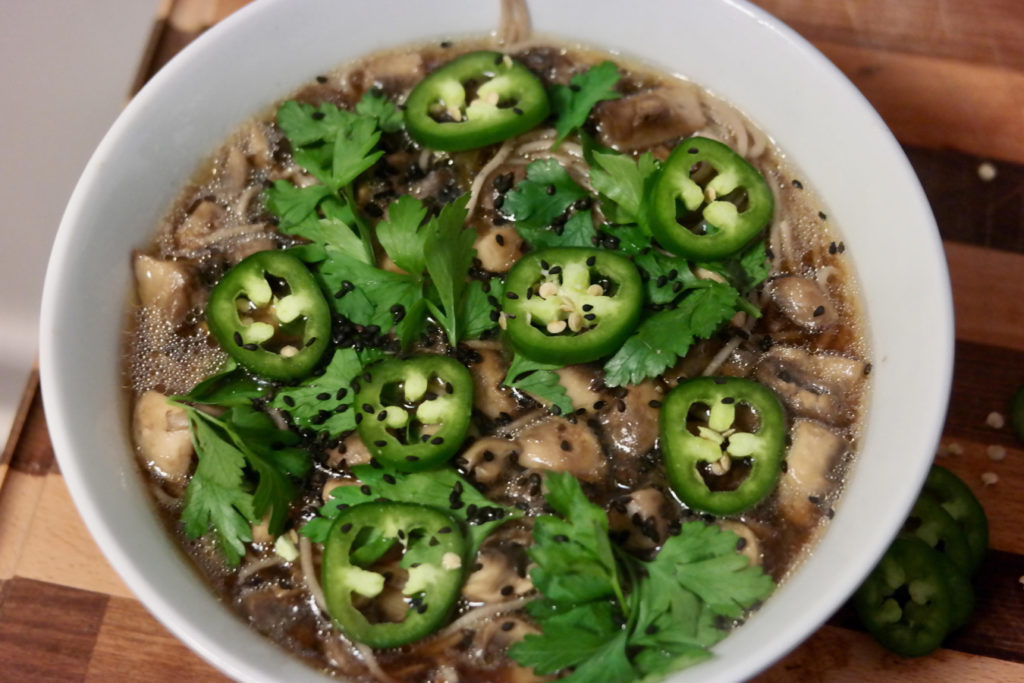 There's so much deliciousness going on in this soup!  You've got a great umami broth, plus noodles, plus some not-insignificant spiciness, plus tender mushrooms, and some greens to top it all off.  If you like spicy soups, as we do, this one delivers the flavor but doesn't rely on the heat:  the vegetables and noodles definitely balance everything out.  If you like ramen, this dish imitates it with the noodles, soy sauce broth, and sesame seed topping.  And if you're just looking for something unique that happens to be vegan, well – this soup has that too!  When you've got the time to let some soup simmer and cook, try out this hearty and unique recipe for yourself.