Matzo ball soup is a staple of Jewish cuisine, and since we live in an area with such deep and rich Jewish traditions you can find this soup on menus at almost every diner in New York and the surrounding region.  Traditionally matzo ball soup is served as part of the Passover feast because the matzo meal that shapes the balls is made without yeast, symbolizing that when the Jews were finally allowed to leave slavery in Egypt, they departed so quickly that they didn't have time to let their bread rise.
In our experience, matzo ball soup is almost never vegetarian because the balls are usually held together with a rendered chicken fat, called schmaltz, and the soup itself is made from chicken stock.  But, being the creative cooks we are, we figured we could easily make some substitutions and come up with our own meat-free soup.  And we did – in fact, our version is also vegan!  So here's our recipe.
To make this, you'll need:
Matzo meal (we used this brand)
4 eggs
Vegetable oil
Seltzer
2 carrots
Celery
Dill
Bay leaves
A package of soup noodles (these are some good vegan ones)
First you're going to need to make your matzo ball dough:  beat your 4 eggs and then mix in 1/4 cup of oil, 1/4 cup of seltzer, and salt and pepper to taste.  Add in a cup of matzo meal and stir until you have an even mixture, then cover and refrigerate your dough for at least half and hour.
When the matzo mixture is ready to come out of the fridge, put a pot of water on the stove to boil.  Coat your hands in a light layer of oil, then divide the dough into 10 pieces and roll each into a smooth ball about 1 inch in diameter.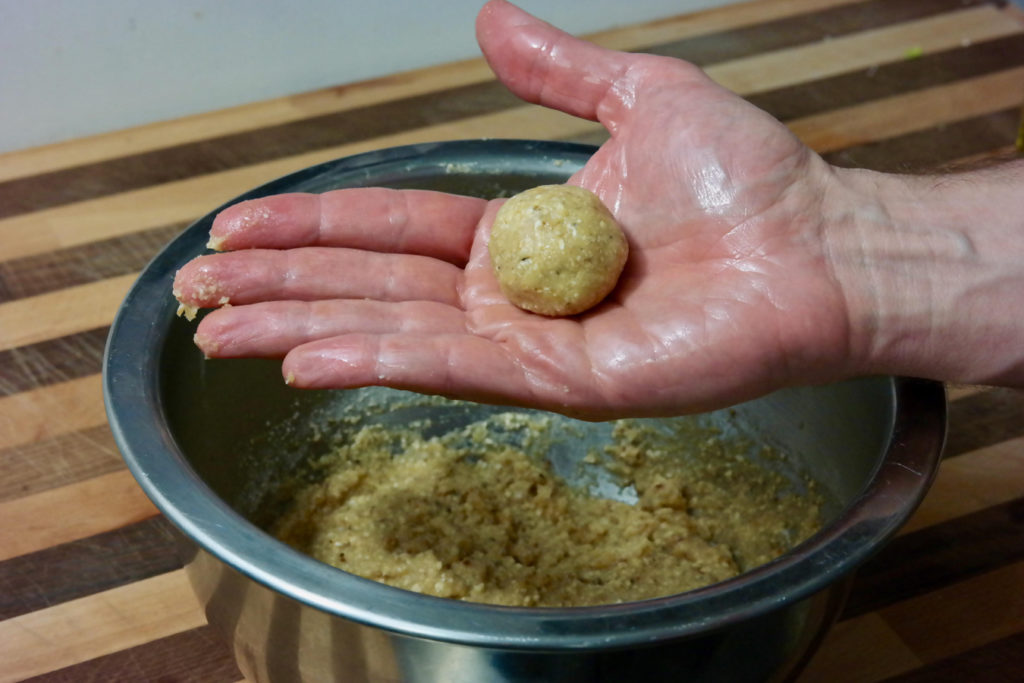 Place the balls into the boiling water, then turn the heat to low and simmer them with the pot covered for 30 minutes.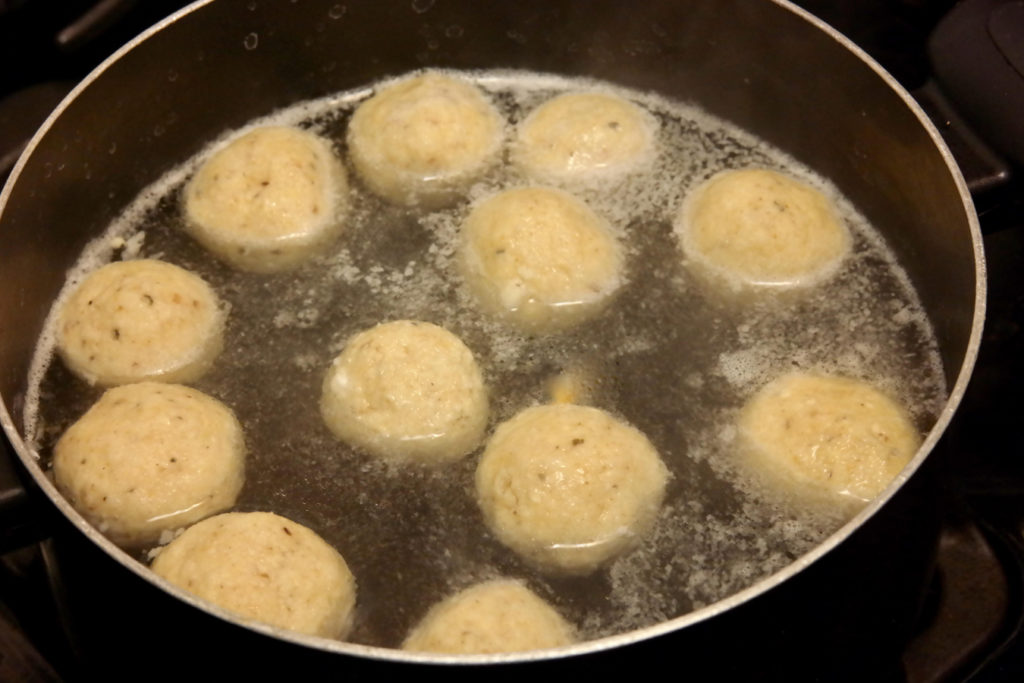 While you're waiting, you can get started on the soup:  slice up your carrots and 2 stalks of celery and cook them in a large pan over medium heat for about 5 minutes, until they just start to soften.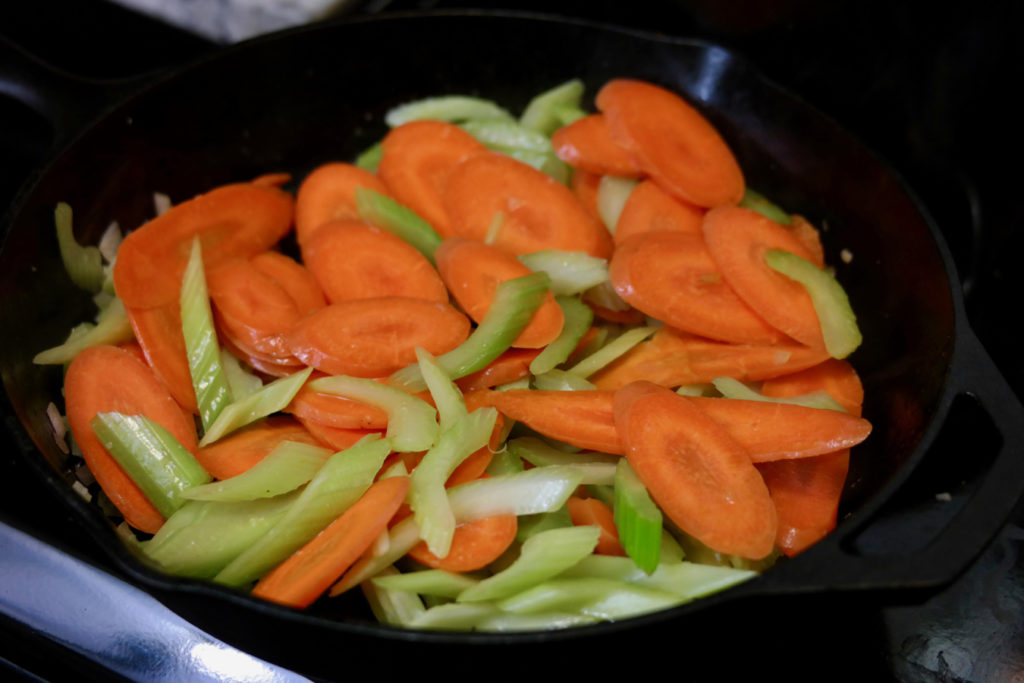 Heat 12 cups of water to boiling in a large stock pot and dissolve in your bouillon cubes, then add in the vegetables …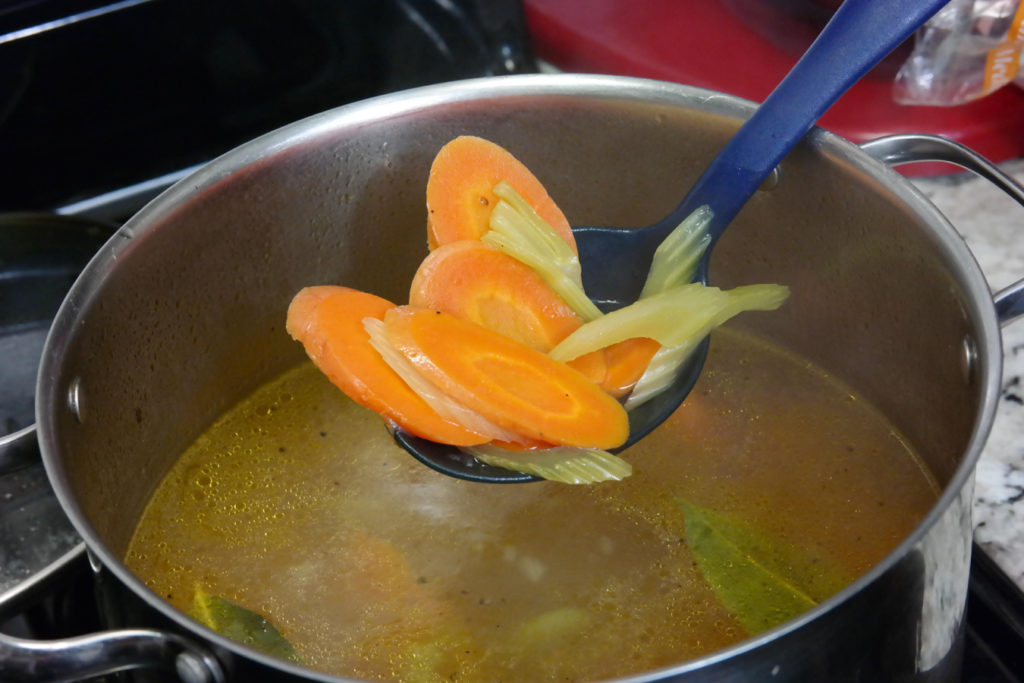 … plus 2-3 bay leaves and a large handful of dill.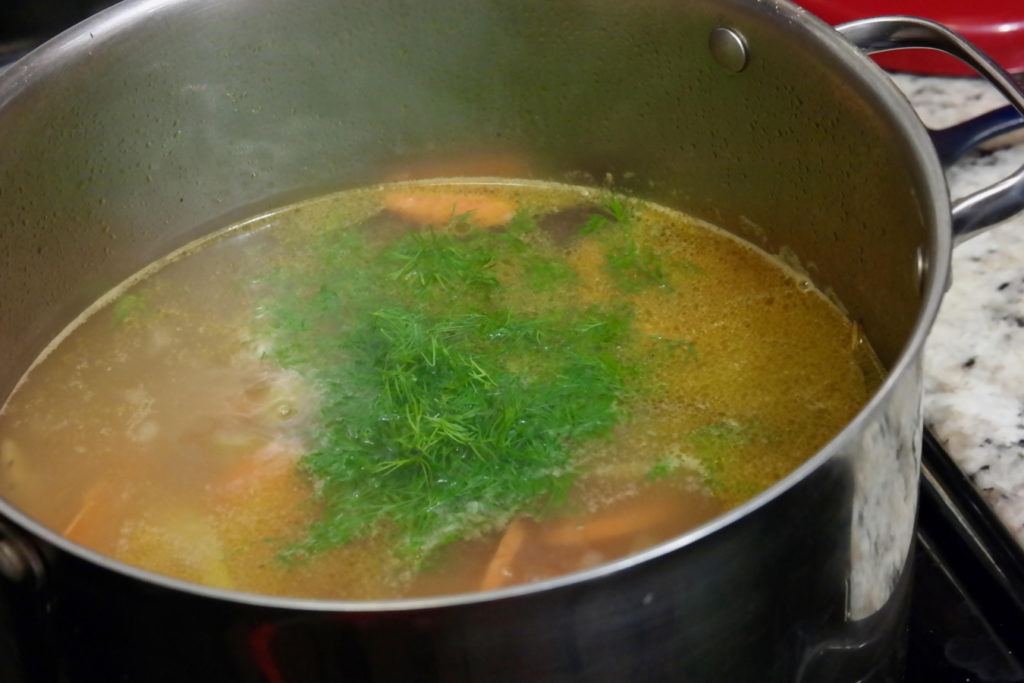 When the matzo balls are done boiling, place them in the soup, along with half your package of noodles, and cook for another 15 minutes.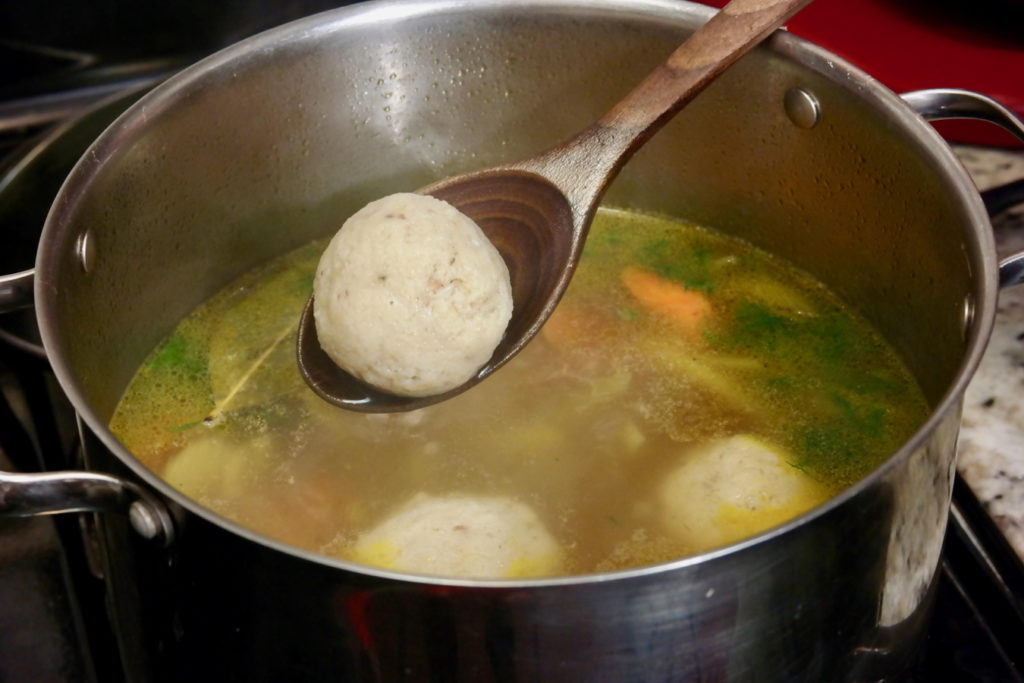 And when your soup is done, pluck out the bay leaves and then serve with some extra dill.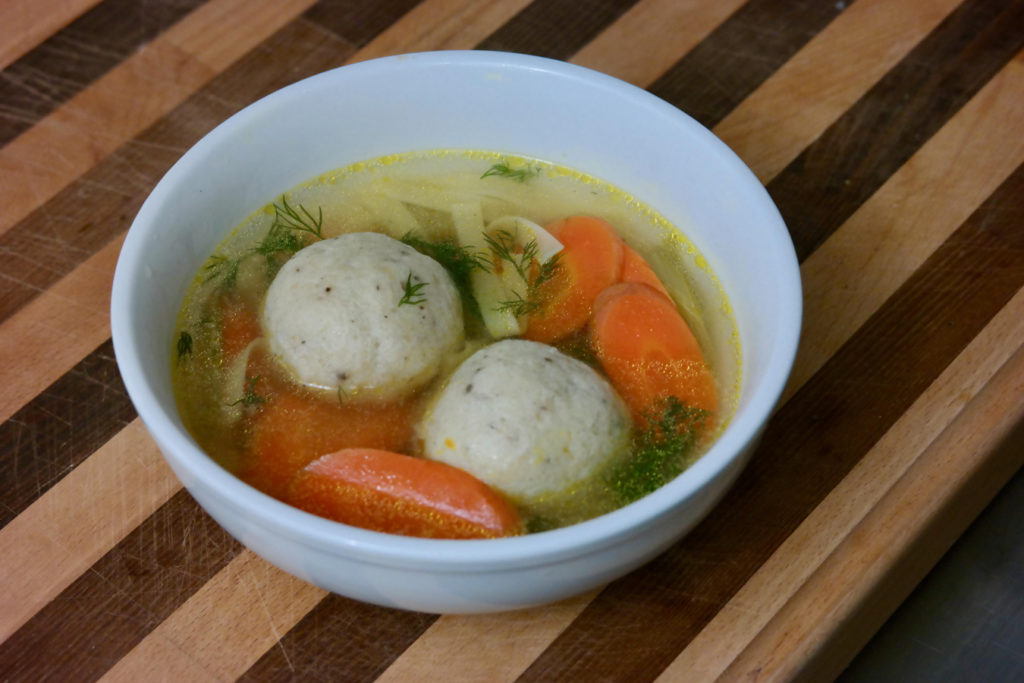 Our soup was a great Passover meal!  The matzo balls are nice and dense, which makes this heartier than your average chicken soup.  Their flavor is also pretty subtle, which means they nicely absorb the tastes of the broth, the veggies, and the herbs and pair well with the soup noodles.  The Massel 7's make a great meatless but tasty chicken-flavored soup, and the matzo balls themselves are still great with oil instead of schmaltz.  This is an ethnic comfort food:  it's really nice to chow down on some warm soup with rich matzo balls floating in it, and we're happy we came up with an excellent vegan version.