A few weekends ago we got the chance to visit Detroit – we went to see the Detroit Institute of Arts, and the Henry Ford Museum, and of course we decided to take in all the food the city and its suburbs have to offer.  Now we want to show you a selection of what we had while we were there and perhaps inspire you to sample some of the unique cuisines in and around the Motor City.  Here's our recommendations – just note that there is some meat featured in this post.
First off, we absolutely had to try some of Detroit's famous square pizza, which was invented by Buddy's Pizza back in 1946.  We decided to head to the source:  the original Buddy's, out on Six Mile Road.  There we created our own 8-square pizza with artichoke hearts, roasted tomatoes, roasted red peppers, and Buddy's unique blend of parmesan, fontinella, and Wisconsin cheeses.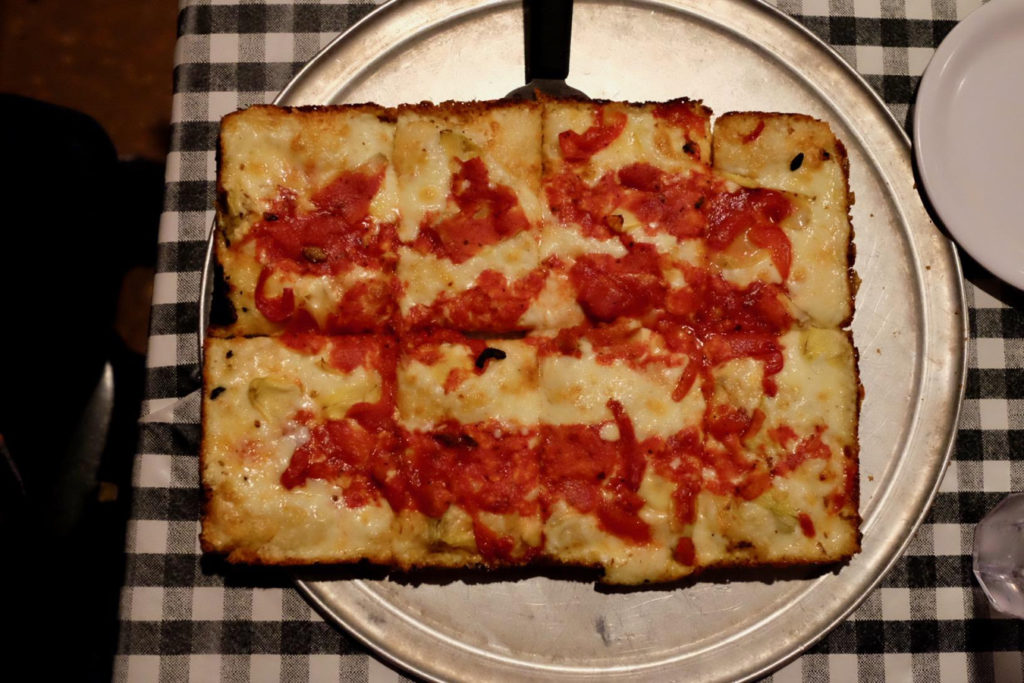 We also decided to check out another Detroit staple:  Sweetwater Tavern, which has a very popular spot downtown (as well as several other locations around the city).  There Cyril got Sweetwater's famous wings …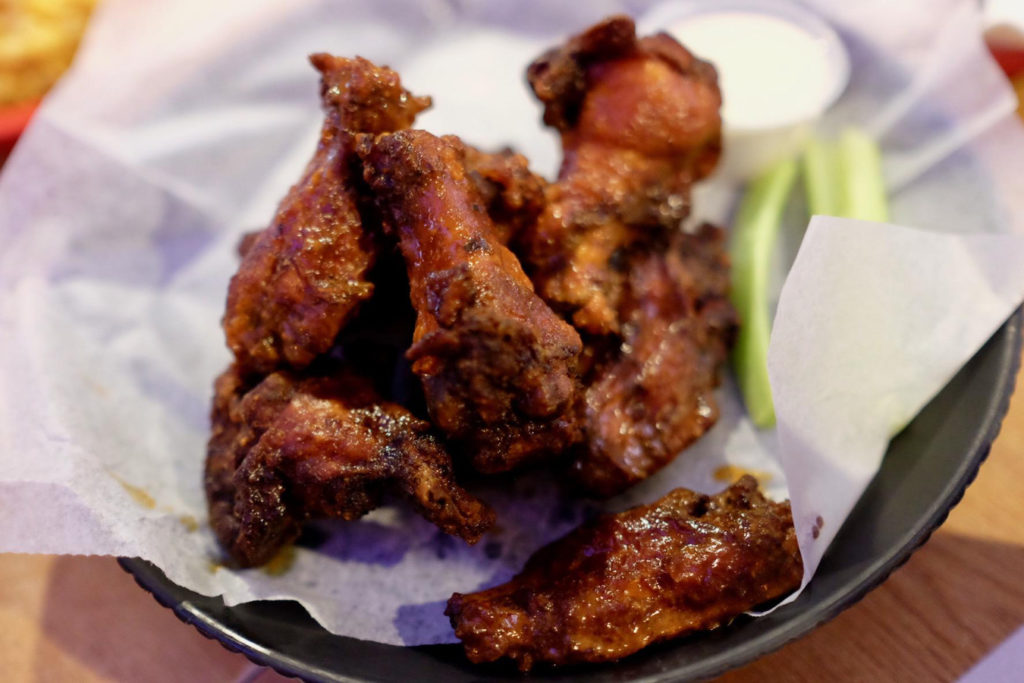 … and Miriam chowed down on some mac and cheese.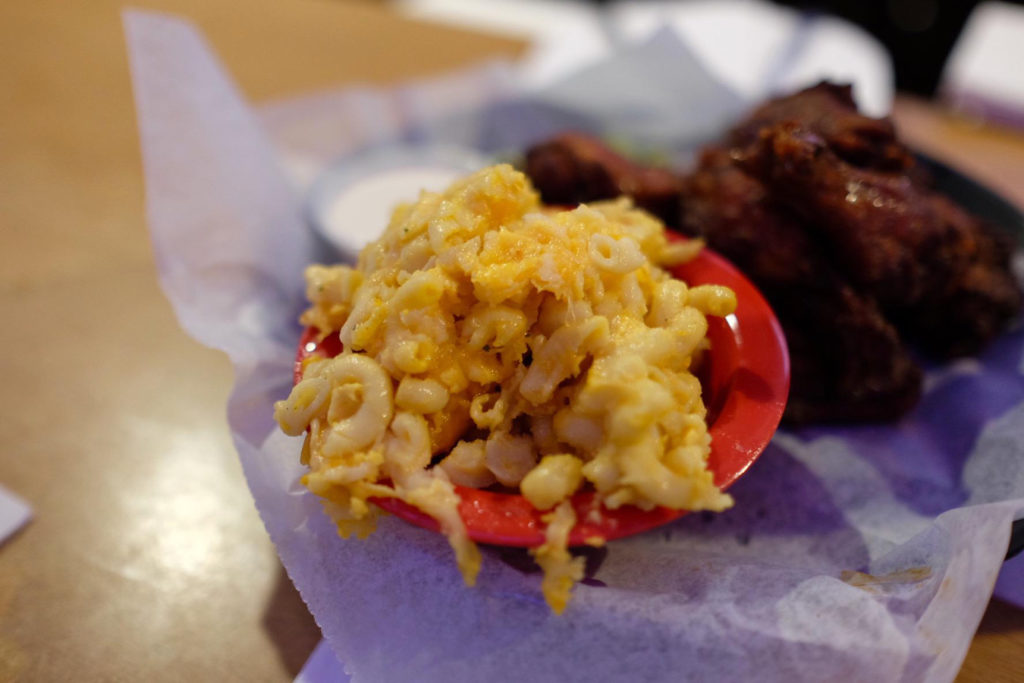 Then for some unique and very cheap eats, we headed to Green Dot Stables, which serves a menu centered around sliders.  There you can mix and match different things to make yourself a meal – for example, here are Miriam's sliders:  one grilled cheese, one tofu banh mi, and one Impossible Burger with cheese.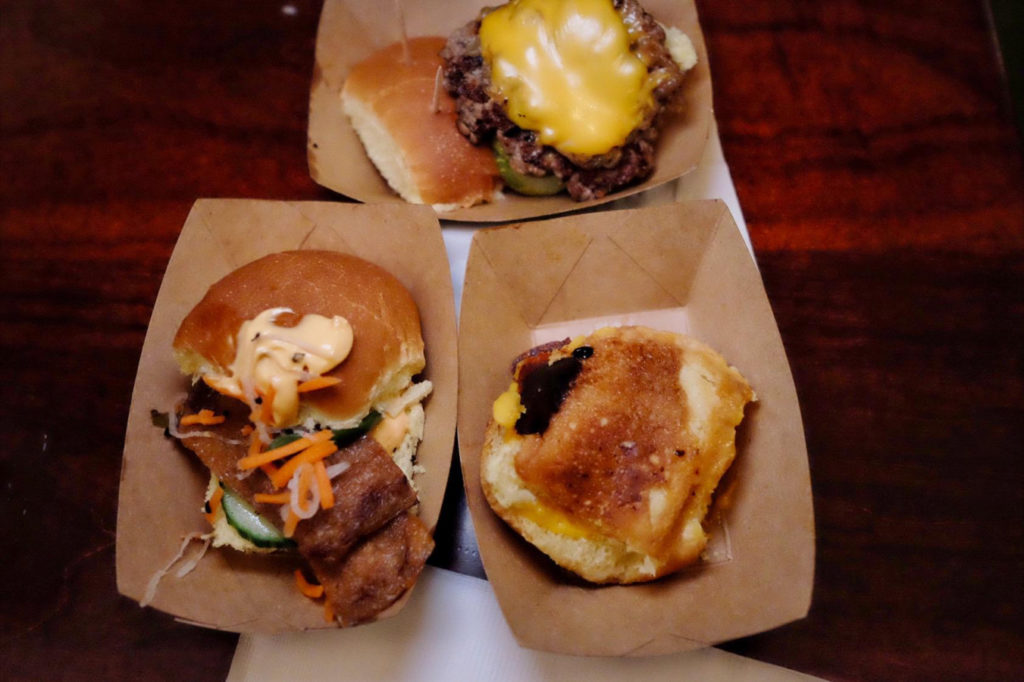 And Cyril got one cheeseburger slider, one Lansing hot chicken slider, and one with corned beef.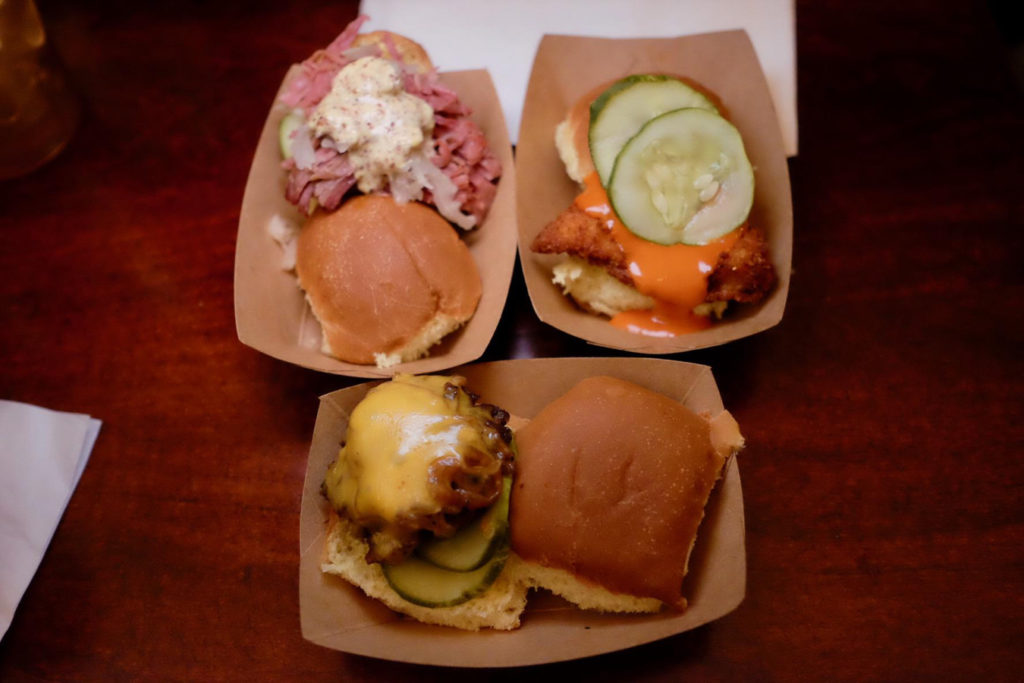 Miriam also snacked on some more mac and cheese: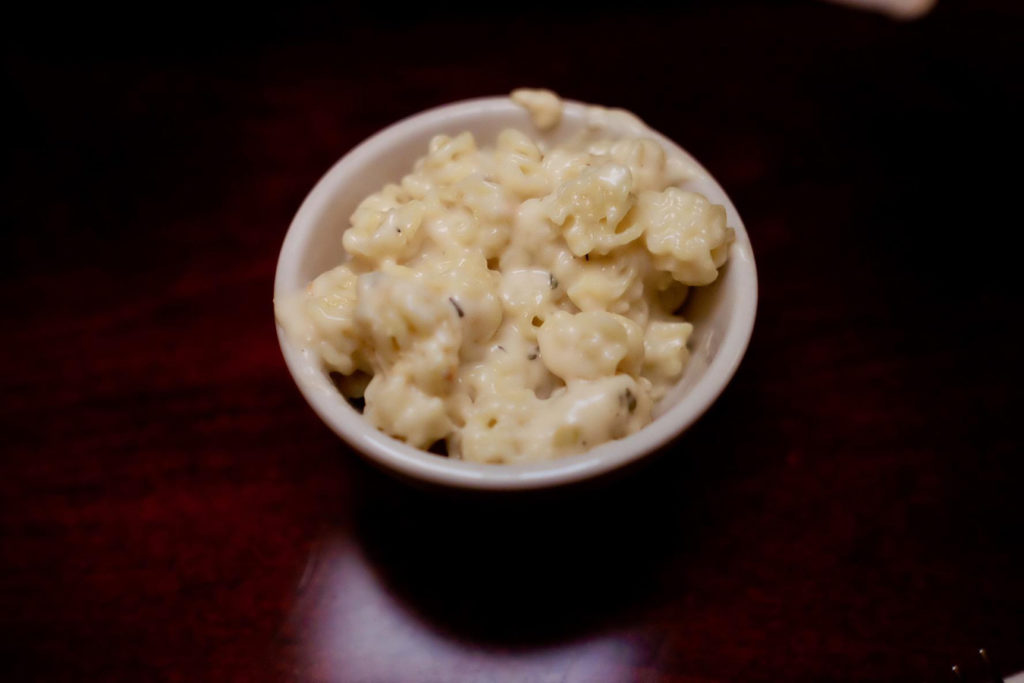 While Cyril tried the clam chowder …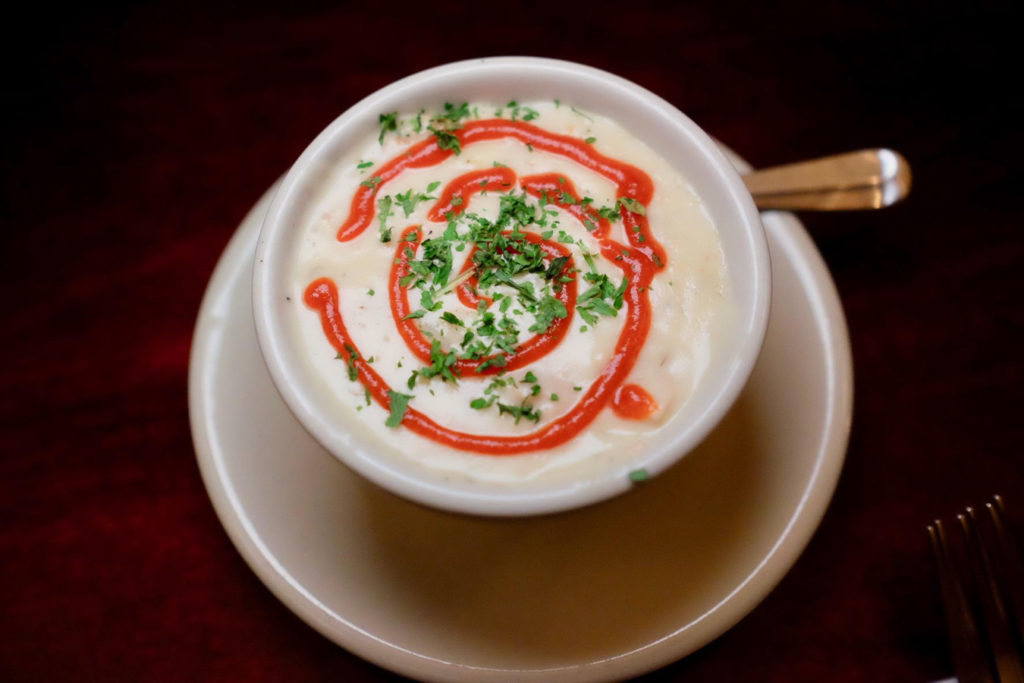 … and the venison chili cheese fries.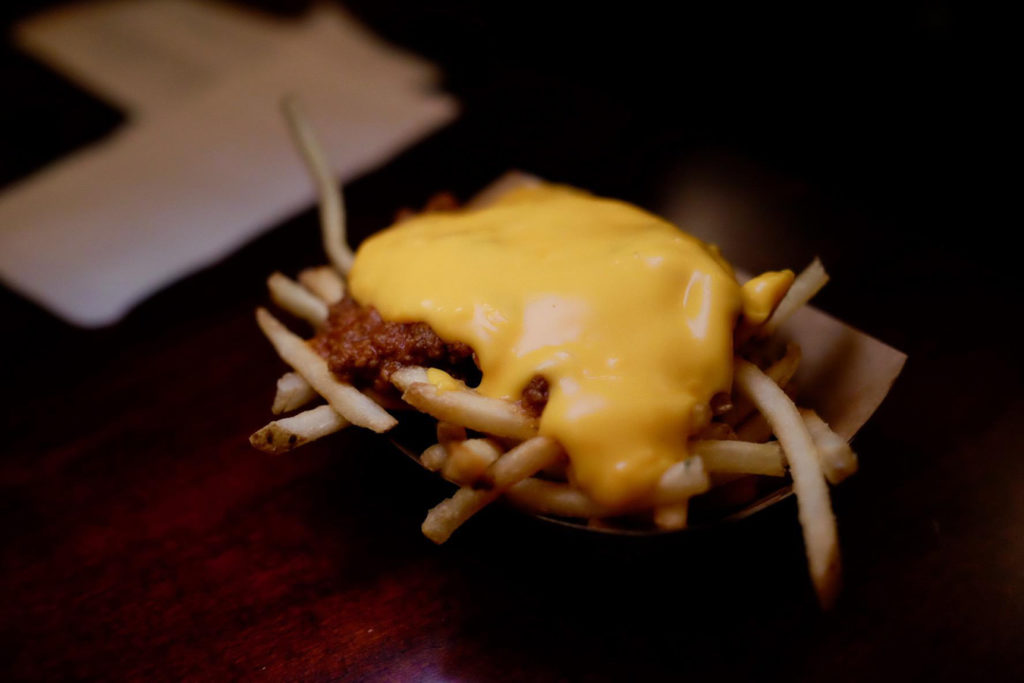 We also heard from several different people that Slows BBQ was really good, and even though we don't really think of Detroit as a barbecue destination we decided to check it out anyway – and we're glad we did!  Slows had a great vegetarian sandwich, made with soy chicken nuggets marinated in barbecue sauce and topped with coleslaw and pickles: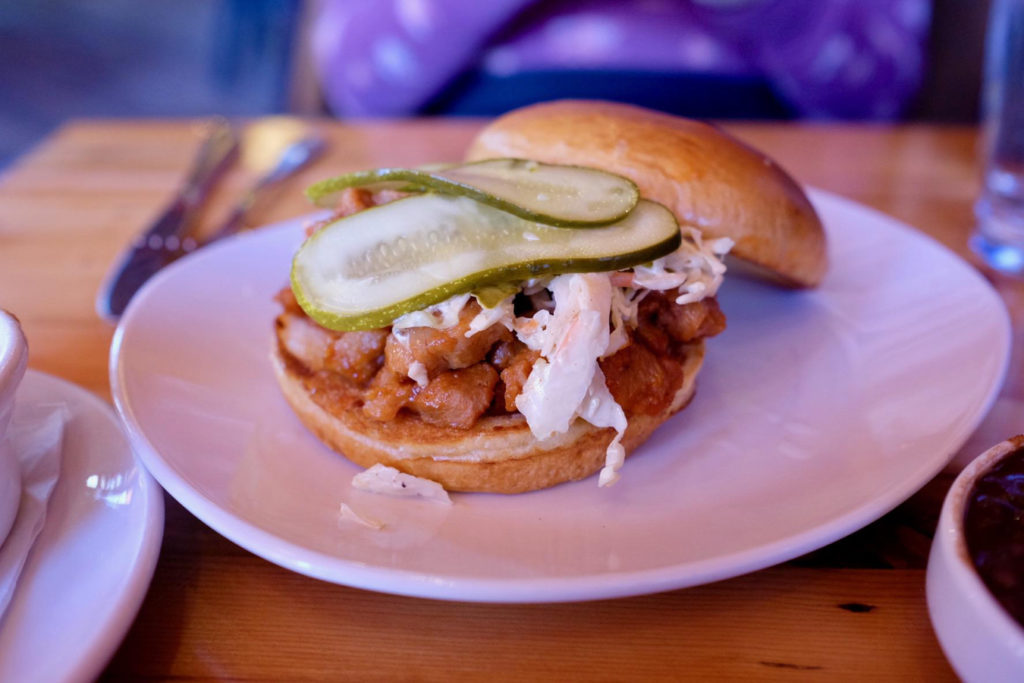 And Cyril tried the famous Yardbird sandwich, with smoked chicken, bacon, cheese, and mushrooms, slathered in honey mustard barbecue sauce and piled on a bun.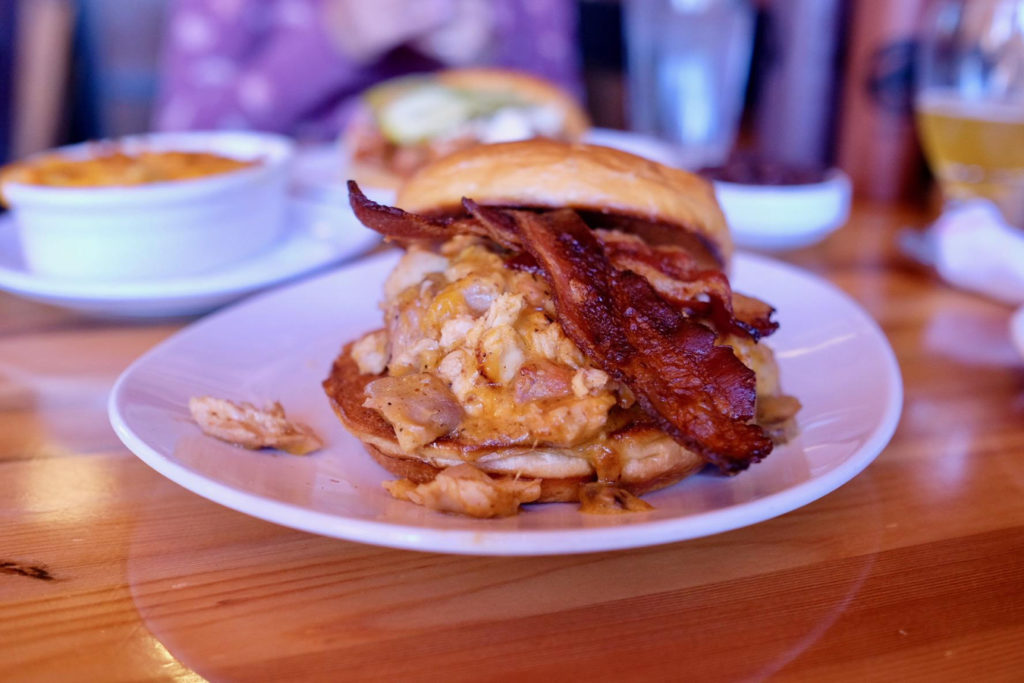 Later in our trip we decided to venture out of the city and into some of the surrounding towns to see what kind of food was available.  In Wyandotte we visited one location of Sanders Candy to try their cream puff sundae, which is made with vanilla ice cream stuffed into a puff pastry and then topped with hot fudge.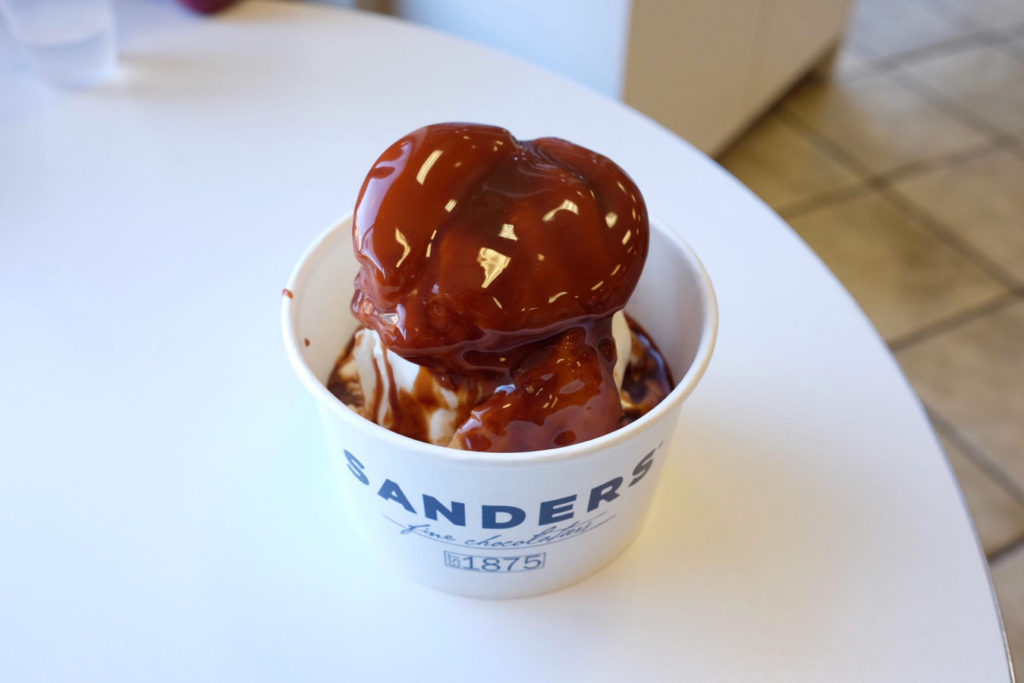 And in Hamtramck, which has a rich history of Polish immigration, we decided to check out Polish Village Cafe, where of course we had to try a plate of their mixed pierogi (stuffed with sweet cheese and potato).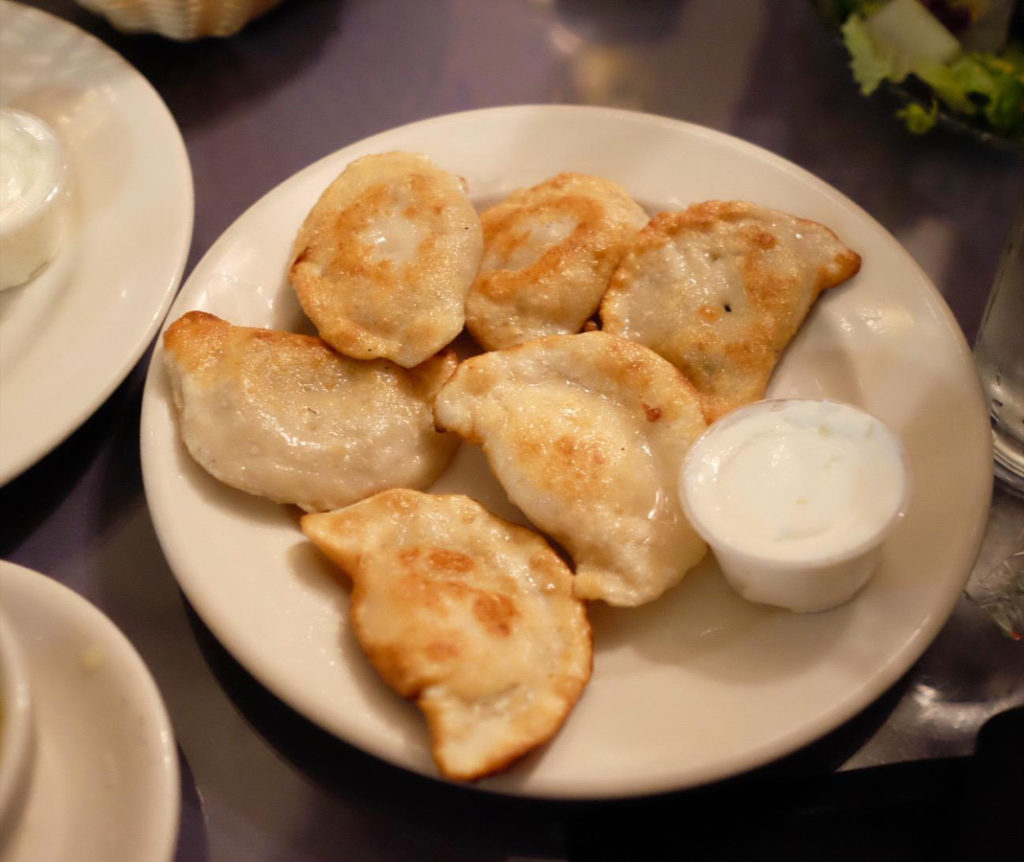 Cyril also had a cup of their dill pickle soup …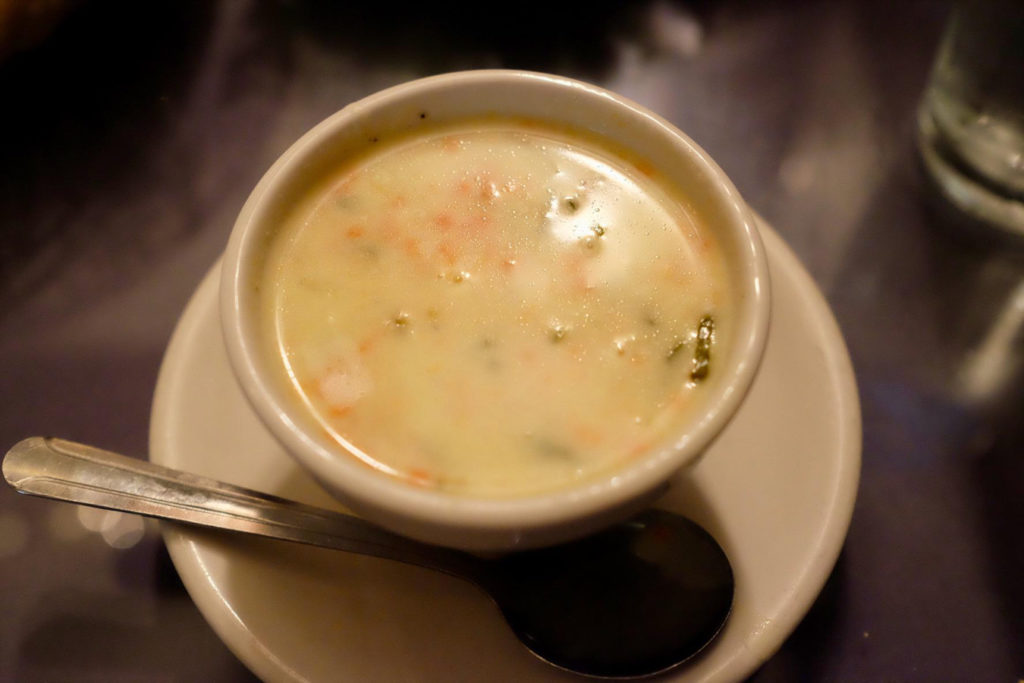 … and then got the Polish plate, which features stuffed cabbage topped with tomato sauce, kielbasa, another pierogi, and sides of sauerkraut and mashed potatoes with gravy.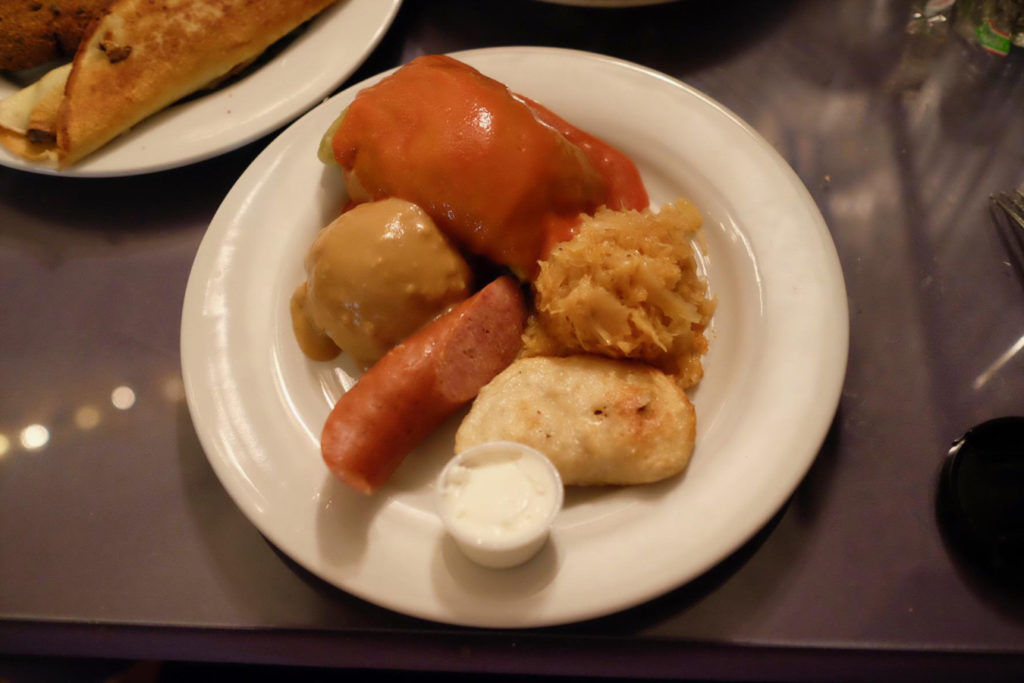 Miriam got a combo plate with the restaurant's two vegetarian entrees:  a fried mushroom cutlet and a mushroom crepe, plus more mashed potatoes and sauerkraut.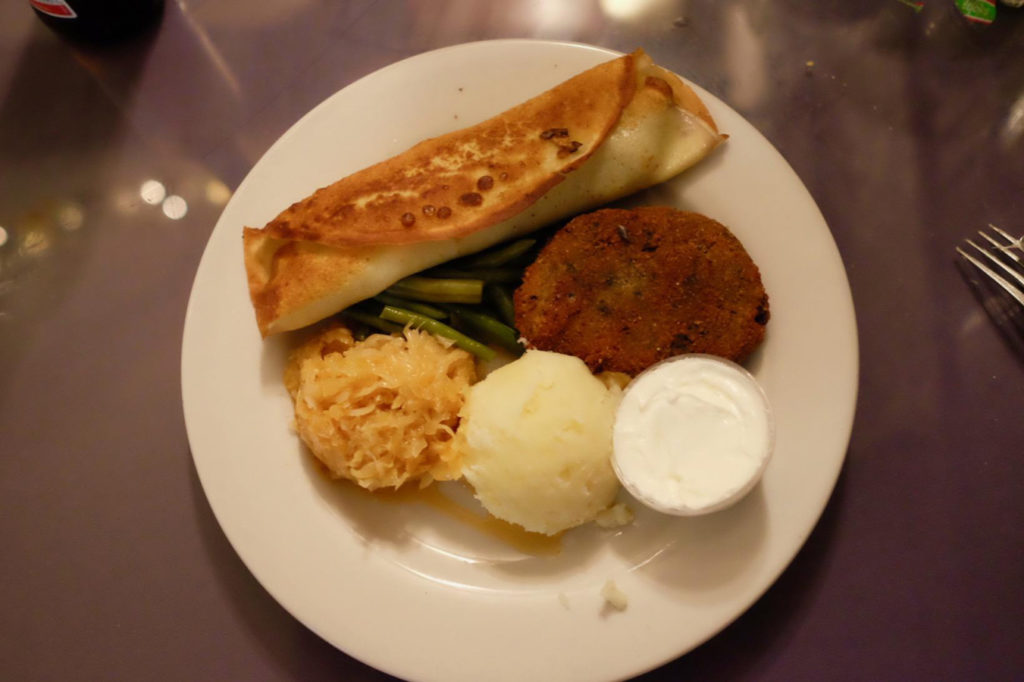 And on top of all that, we also split an order of potato pancakes.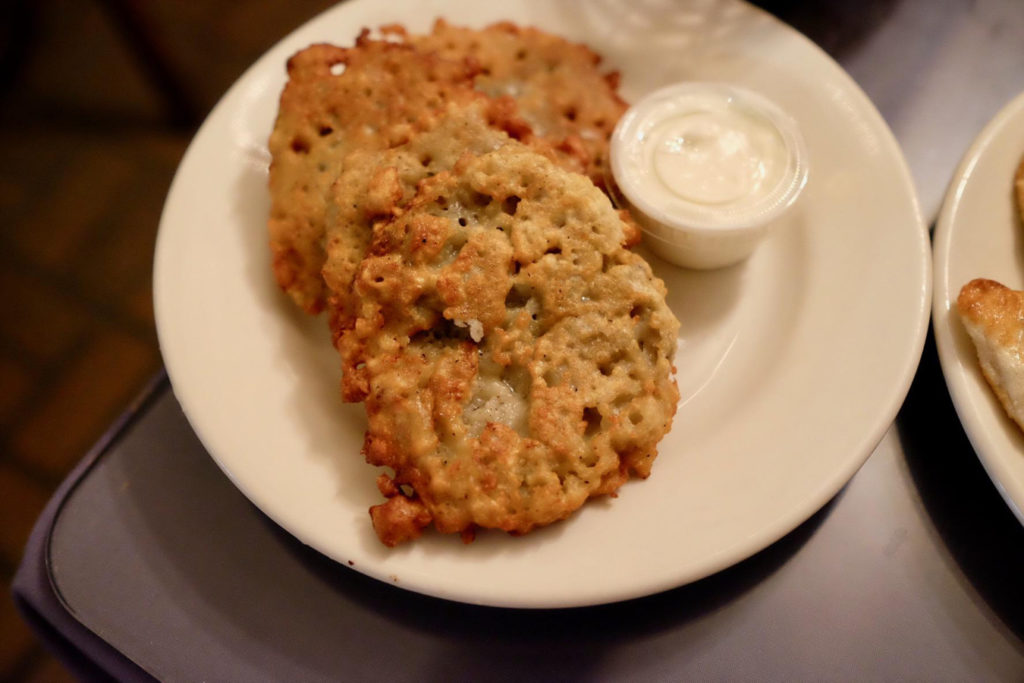 We're really glad that we got to eat all these different things:  barbecue, sliders, ice cream, bar food, Polish food, and a unique version of pizza.  We did have to do some traveling around to take all this food in, but it was worth it to try all the varied cuisines that Detroit has to offer.  We hope we've inspired you to try some of these places around the city and to sample all the different things you can eat in Detroit!