If you're looking for a tasty side dish – perhaps to accompany a soup, like this one we recently made – you can't go wrong with this recipe.  Bread topped with veggies and cheese is a winner every time, and this combination of greens and rich provolone is amazing.  Even better, it's super easy to make, so it's a great snack or a unique accompaniment to a meal.  We whipped this up (based on a recipe from Bon Appetit) as an appetizer after completing a 40-mile bike ride, and it was perfect because it was filling and deliciously carb-y and took just a little of our waning effort to make.  So here's how you can make it too.
You'll need:
A 9-ounce bag of spinach
A package of frozen artichokes
Garlic
Parmesan
Mayo
A lemon
Hot sauce
Cream cheese
Sourdough bread
Sliced provolone cheese
First, take a saucepan with high sides and pour in 1/2 cup of water.  Sprinkle in some salt and bring the water to a simmer over medium-high heat, then add in the spinach a handful at a time.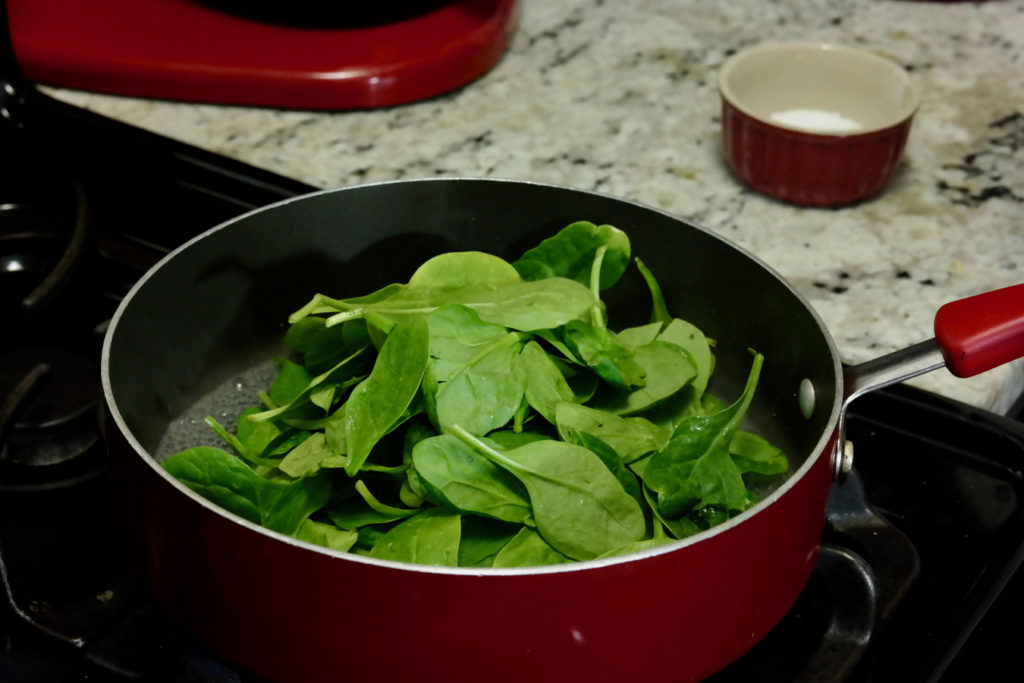 Let each bunch of spinach wilt before adding in more, then stir the greens around for a minute or two more until they're completely wilted.  Drain the spinach, squeeze out as much water as you can, and set it aside to cool.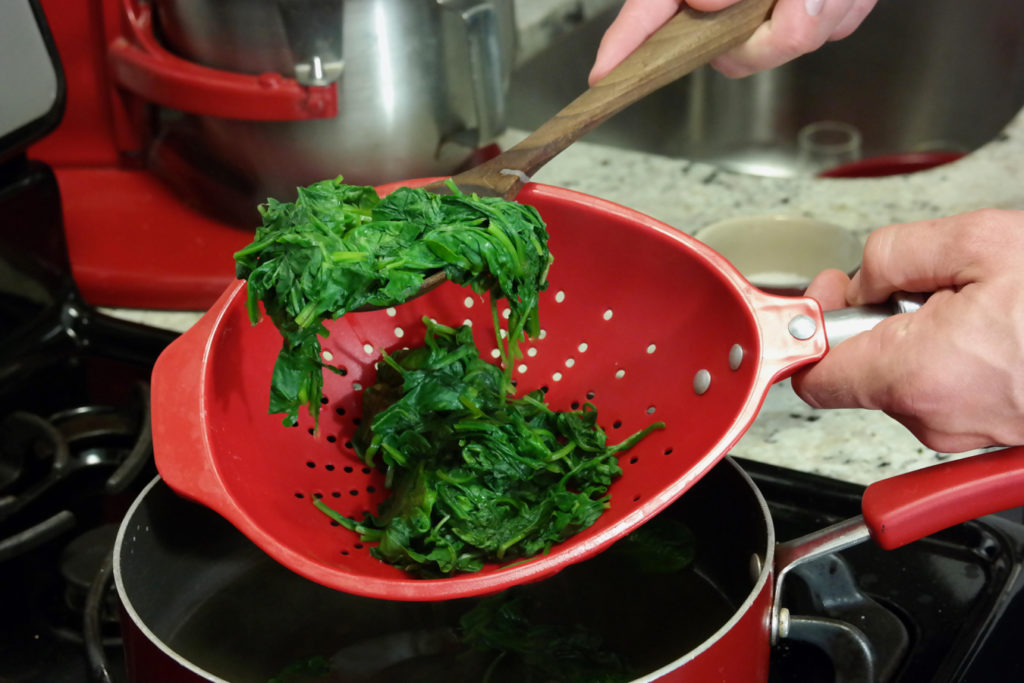 Next, defrost your artichokes according to the package directions, then drain them too and chop them up.  Place them in a bowl, then add the spinach.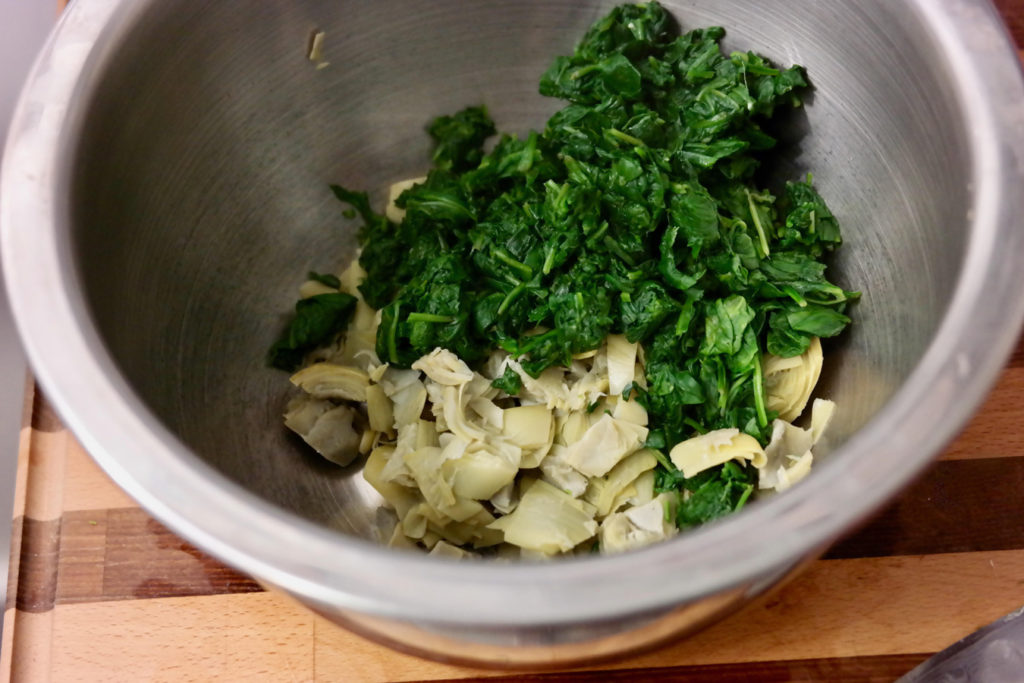 Mix in a grated garlic clove, 1/2 cup of Parmesan, 2 tablespoons of mayo, the juice from half your lemon, a pinch each of salt and pepper, and hot sauce to taste.  Then take 2 ounces of cream cheese (this should be 1/4 of a standard package) and cut it into cubes.  Stir the cream cheese in, but don't let it fully incorporate – the pieces should still retain a little of their chunky shape.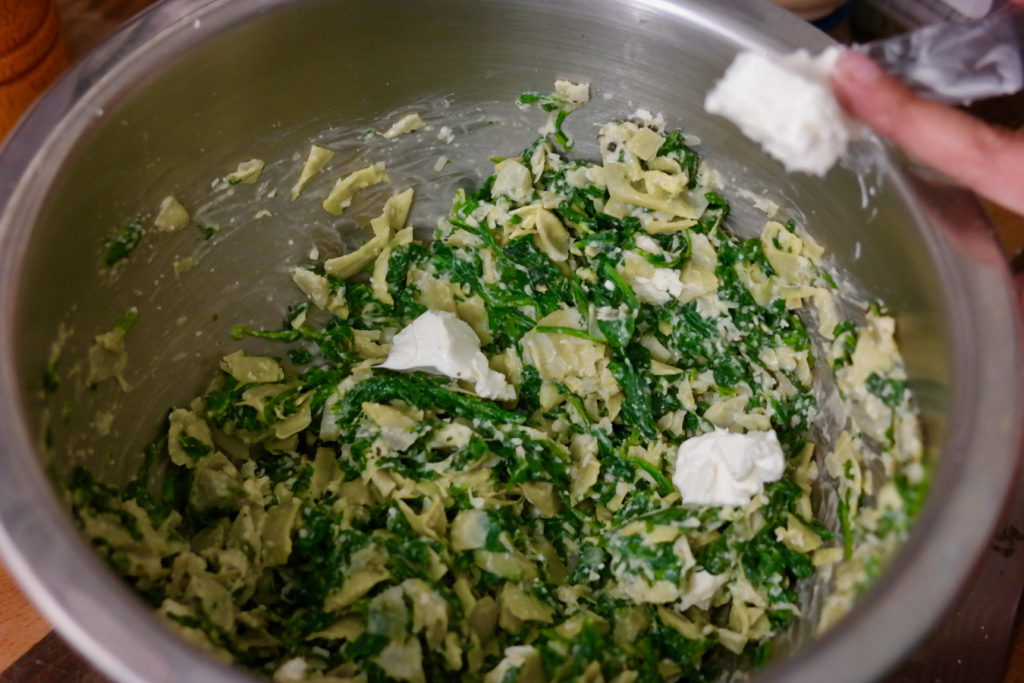 Now slice up 4 thick pieces of bread and place them on a baking sheet lined with foil.  Place your oven's broiler on high and toast the slices for 1 minute on each side, watching them carefully to make sure they don't burn.  When they're browned, drizzle the bread with a little olive oil and then spread a generous amount of spinach-artichoke mixture over each slice, covering the bread entirely.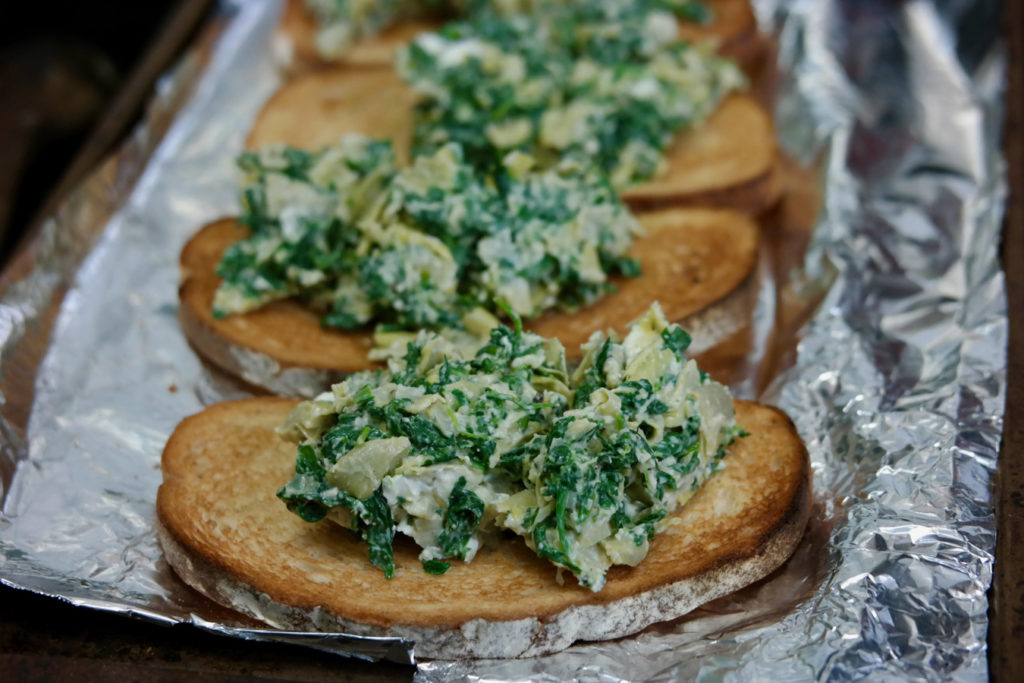 Then take 6 slices of provolone, cut each in half, and layer 3 half-slices over each piece of bread.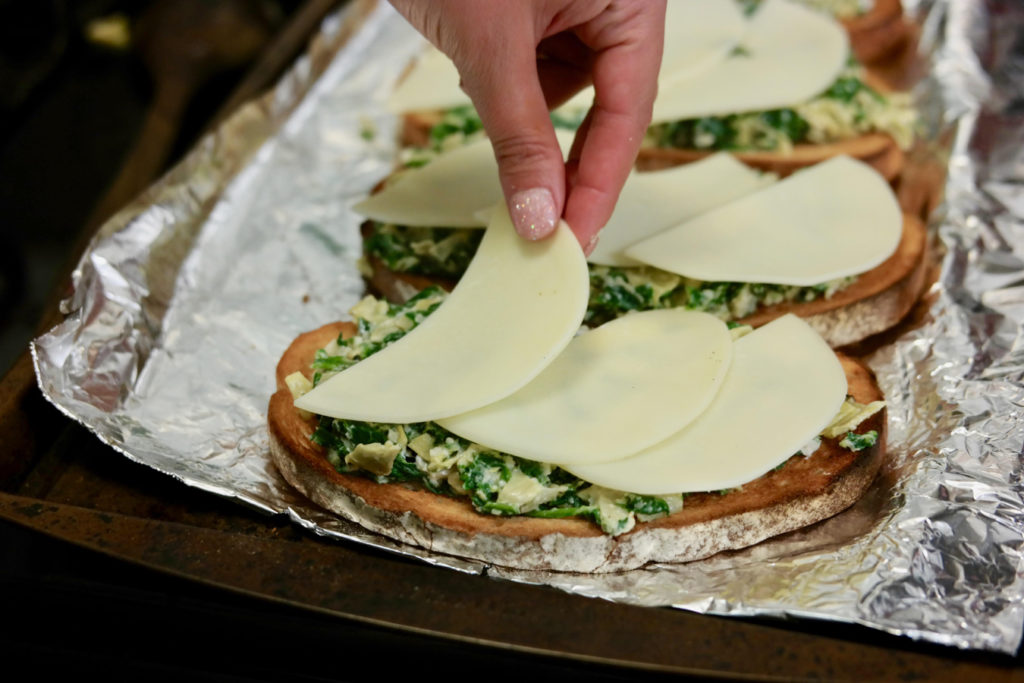 Stick your baking sheet back in the broiler and cook your toast for 2-3 minutes – just make sure you keep a good eye out to make sure it doesn't burn.  You'll know it's done when the cheese comes out browned on top.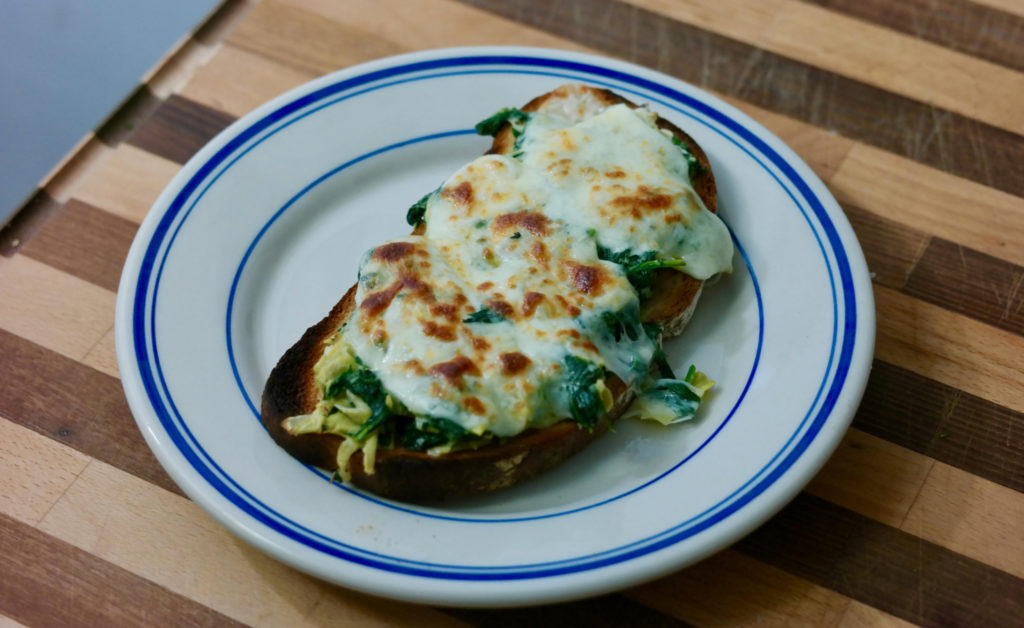 You can think of this as an open-faced, fancy grilled cheese sandwich:  you've got some good cheese piled on top of vegetables.  We all know that spinach and artichokes pair well together, and with cheese and bread they're only more delicious.  These make for great individual snacks, and since each one is covered in veggies, you can make the claim that they're a healthy snack.  Eat away!