We've gotten to go to so many cool, interesting, and delicious restaurants lately around New York, so today we're going to highlight two that we've visited recently.  These places serve up very different cuisines, but they're both in Brooklyn – one on either side of Prospect Park.  We liked the unique food that we were able to get at each, as well as the cozy atmosphere at these small storefront restaurants.  So here's where we went and what we recommend – just be warned that there is meat featured here.
First up, in Prospect Heights we visited The Islands, which features a menu of Caribbean classics.  As such, Cyril had to try the oxtail, simmered in a flavorful spiced sauce with salad and a side of rice and peas.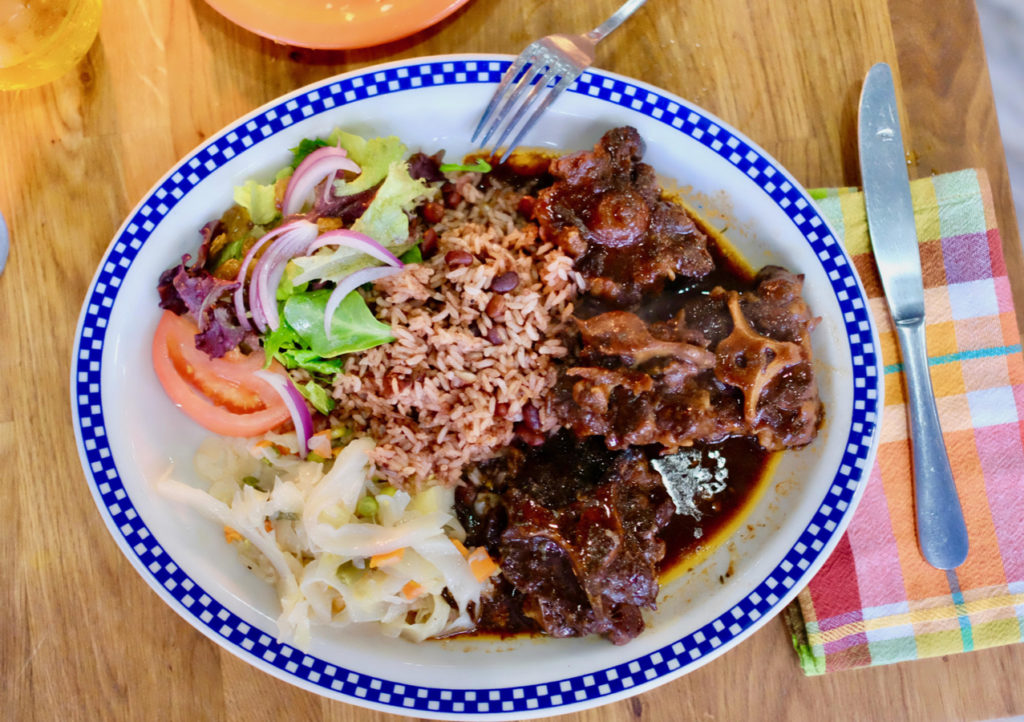 And although Caribbean food usually isn't very vegetarian-friendly, The Islands a section of their menu offering several meatless options.  Miriam went with the stew peas, which are made with beans, vegetables, and dumplings cooked together in spices and served with rice and a salad.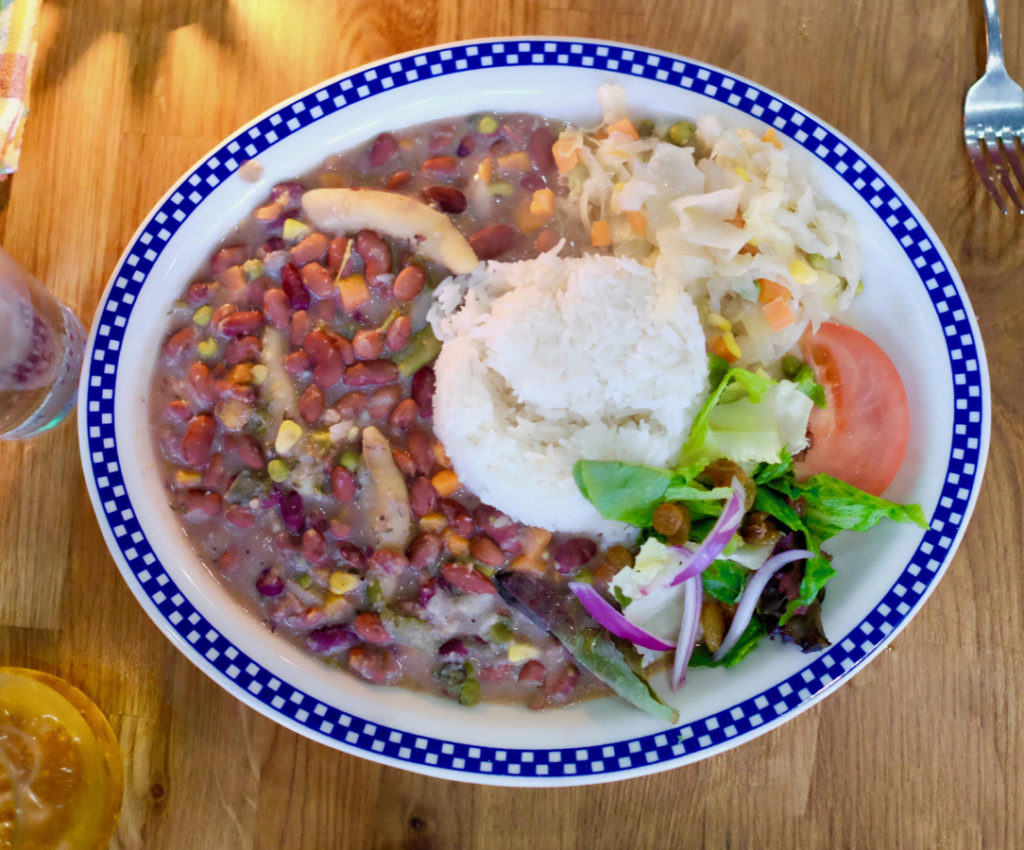 We also got a side of the restaurant's mac and cheese to split: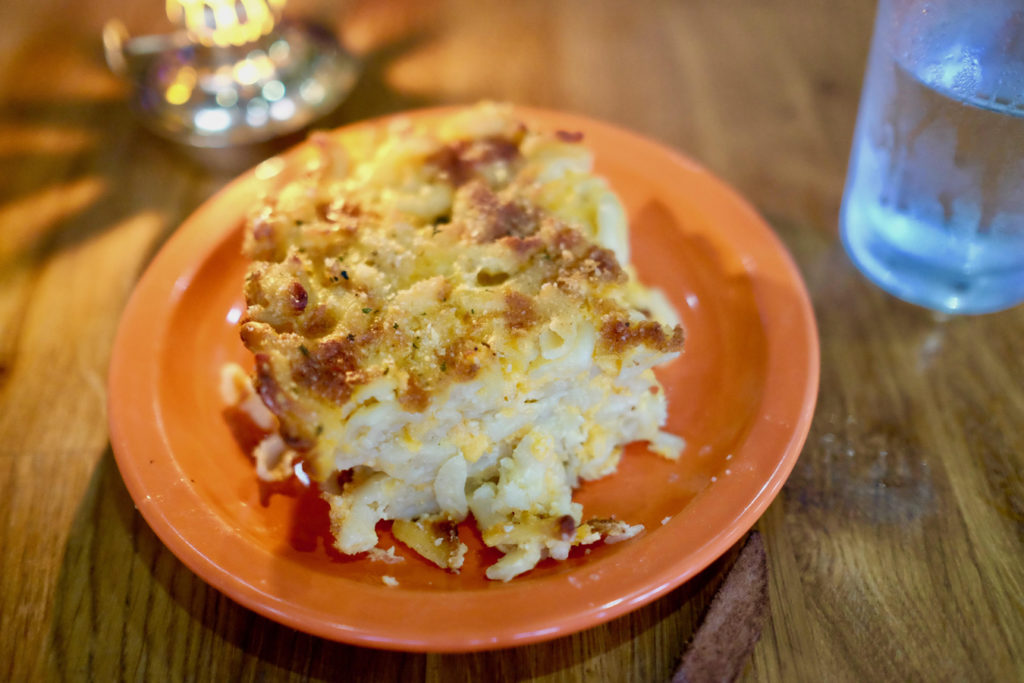 On the other side of Prospect Park, in the Kensington neighborhood, you can find Thai Farm Kitchen.  This new and tiny place focuses on food specifically from Bangkok, so while some of the dishes on the menu might be familiar, others were new to our experience with American Thai food.  We started our meal there with the som tum:  a papaya salad served with beans, tomatoes, lime juice, spicy Thai chiles, and peanuts.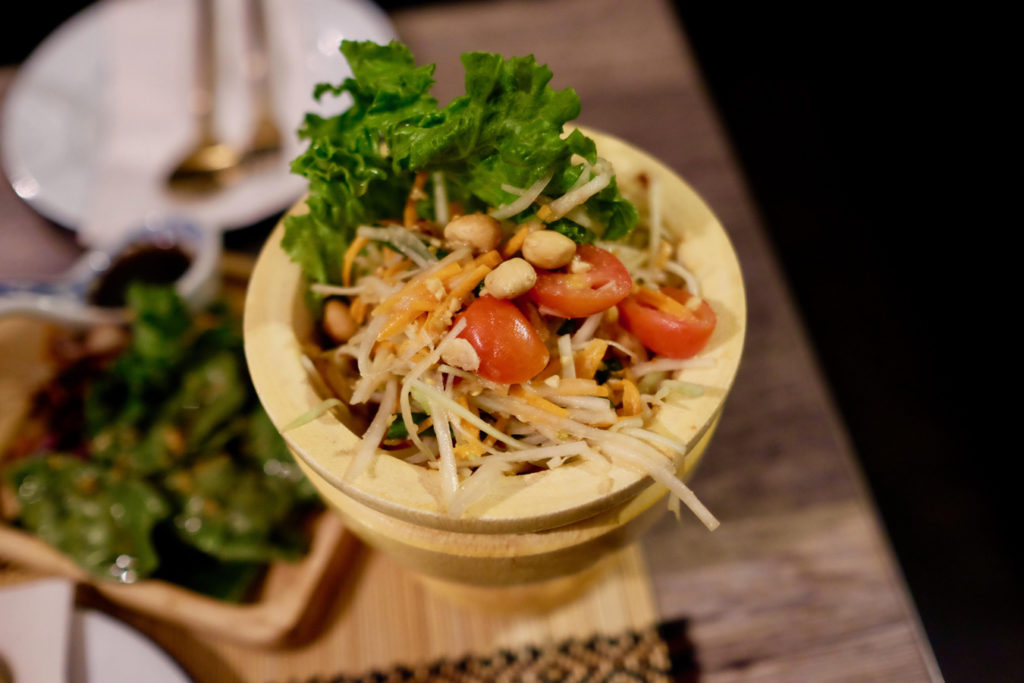 And we also got the dumpling phak, made with vegetables and tofu steamed inside a spinach wrapper.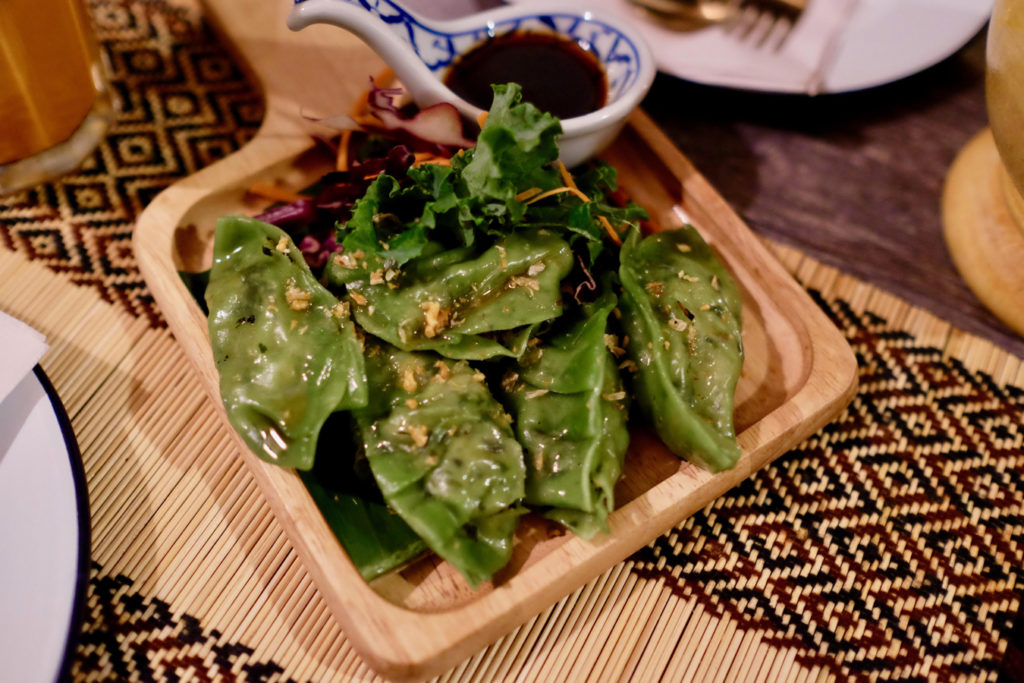 As an entree, Miriam had an order of the massaman curry, with tofu, sweet potatoes, vegetables, and peanuts in a mildly spicy stew.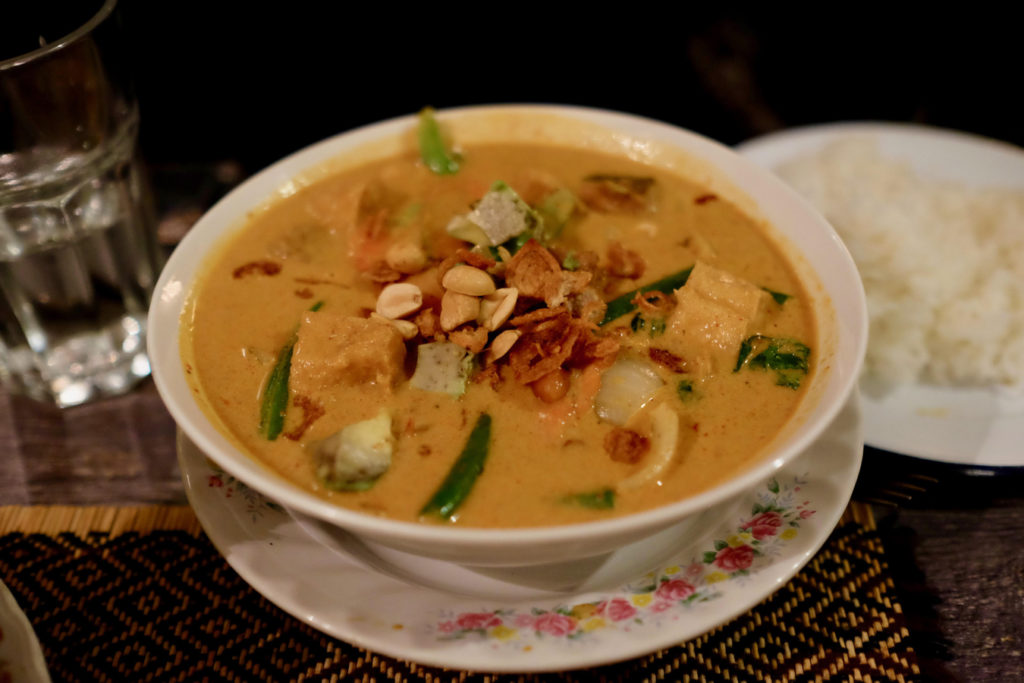 And Cyril got one of the restaurant's signature dishes:  the hor mhok talay mapraw onn, a seafood stew of fish, squid, and shrimp in a coconut milk and curry broth, all served inside a hollowed-out coconut shell.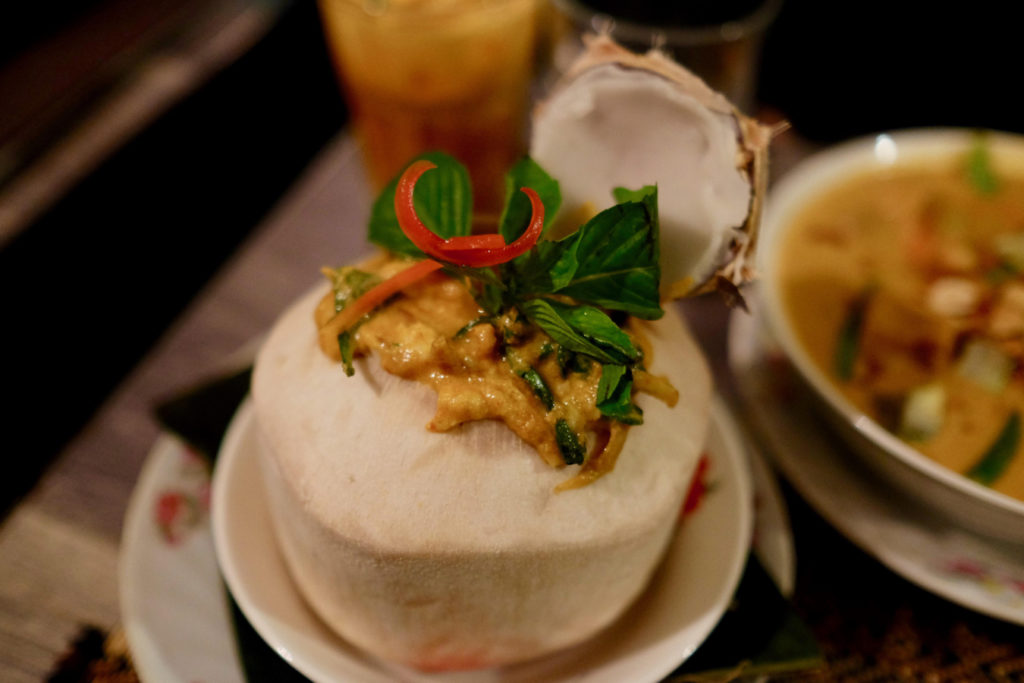 We thought both of these places were well worth a visit.  At The Islands, it was good to find some vegetarian Caribbean food, and Cyril liked trying oxtail for the first time.  At Thai Farm Kitchen, we were happy to expand our palates and eat some new Thai dishes.  Though these places are a little deeper into Brooklyn than some people care to venture, we think they're both worth the trip.  For vegetarians and meat eaters alike, we'd recommend both these places.