Back in the fall we went on an apple picking trip and came back with more fruit than we could realistically eat by ourselves, so we had to find some creative ways to use our apples up.  We came up with a few good recipes, like the apple dal we featured previously and these mini apple pies.  Cyril was inspired to make these cute little treats because he wanted to try a new and interesting variation on traditional apple pie – plus, cooking up individual-sized mini pies made it easier to portion out and share these desserts.  Our recipe uses some unique, secret ingredients, so we're going to share it with you now.  We hope you like them!
To make these, you'll need:
1 pound of apples
Flour
Sugar
3 1/2 sticks of butter
Cinnamon
Nutmeg
Vanilla extract
Walnuts
Rum
To prepare your apples, core them, cut them into slices, and place them in a mixing bowl, then sprinkle 1/4 cup of sugar, 2 tablespoons of flour, a teaspoon of cinnamon, 1/4 teaspoon of nutmeg, and a teaspoon of vanilla over them.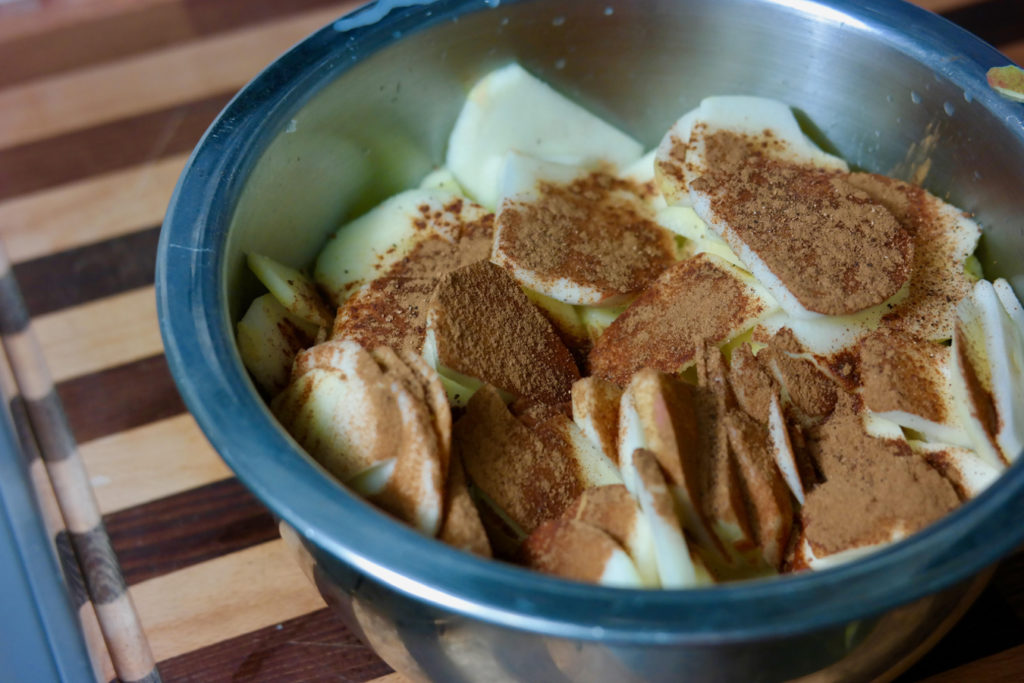 Mix everything together …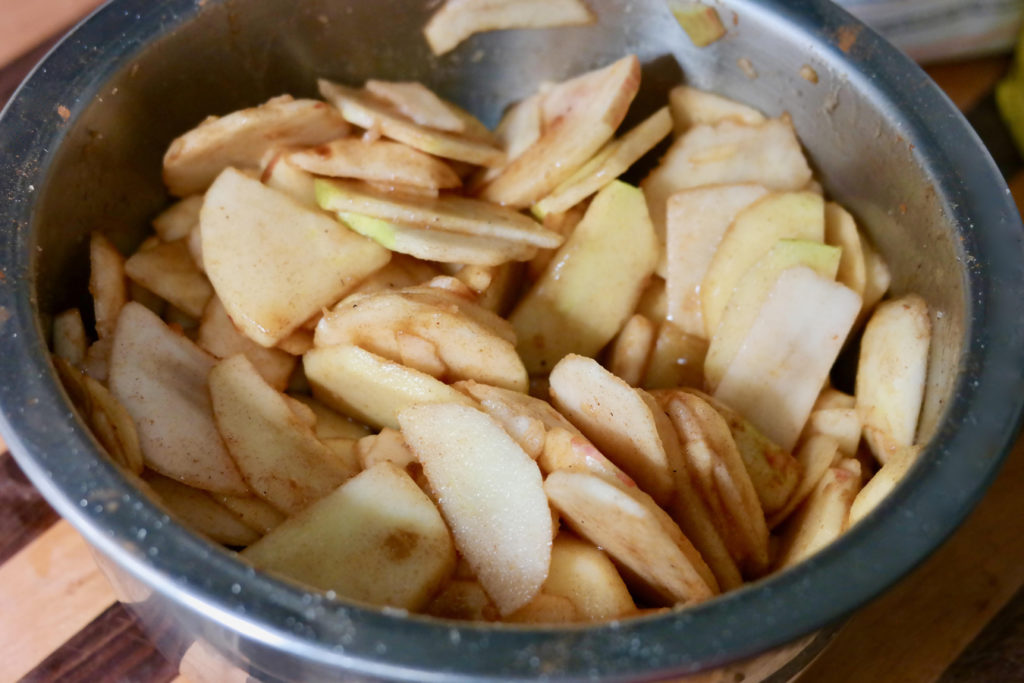 … then in a Dutch oven over medium heat, melt 4 tablespoons of butter (that's half a stick) and add the apples.  Let them cook for about 3 minutes, then take them off the heat to cool.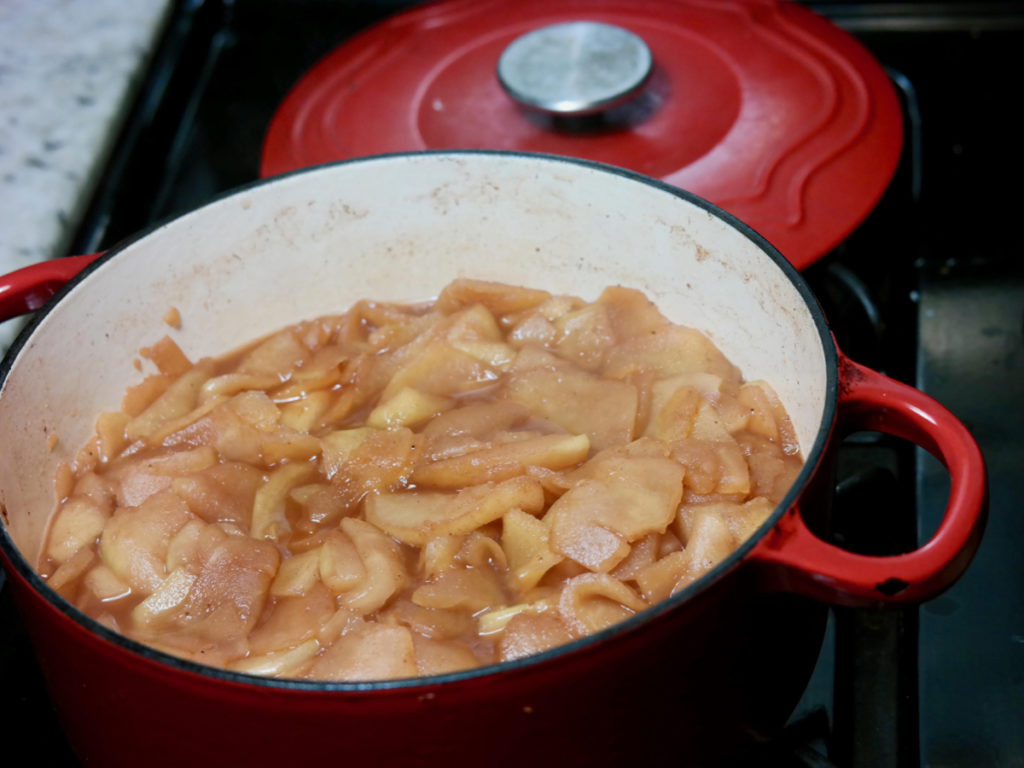 Now you can work on your pie crusts:  measure out 2 1/2 cups of flour into a bowl and whisk in a large pinch of salt and 2 teaspoons of sugar.  Cut two chilled sticks of butter into cubes and work those in with your fingers until you have a mixture that looks like coarse sand.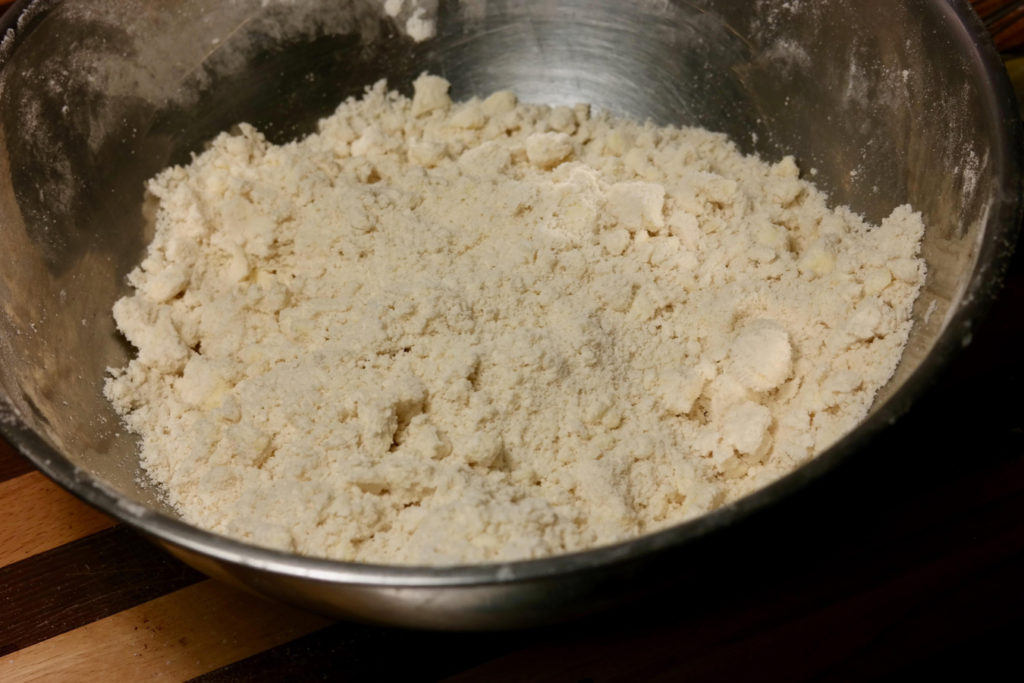 Then slowly, and in stages, drizzle in 1/2 cup of ice cold water and mix with the flour and butter.  When you have a smooth, even dough, wrap it in plastic wrap and stick it in the fridge for a few minutes.
Now you can make the sauce for your pies – take the apples out of the Dutch oven and set them aside.  In the same pot, melt another stick of butter over medium heat and then add in a cup of sugar, a cup of water, and 2 tablespoons of flour.  Bring this to a boil, then whisk in a teaspoon of vanilla and 2 1/2 teaspoons of rum.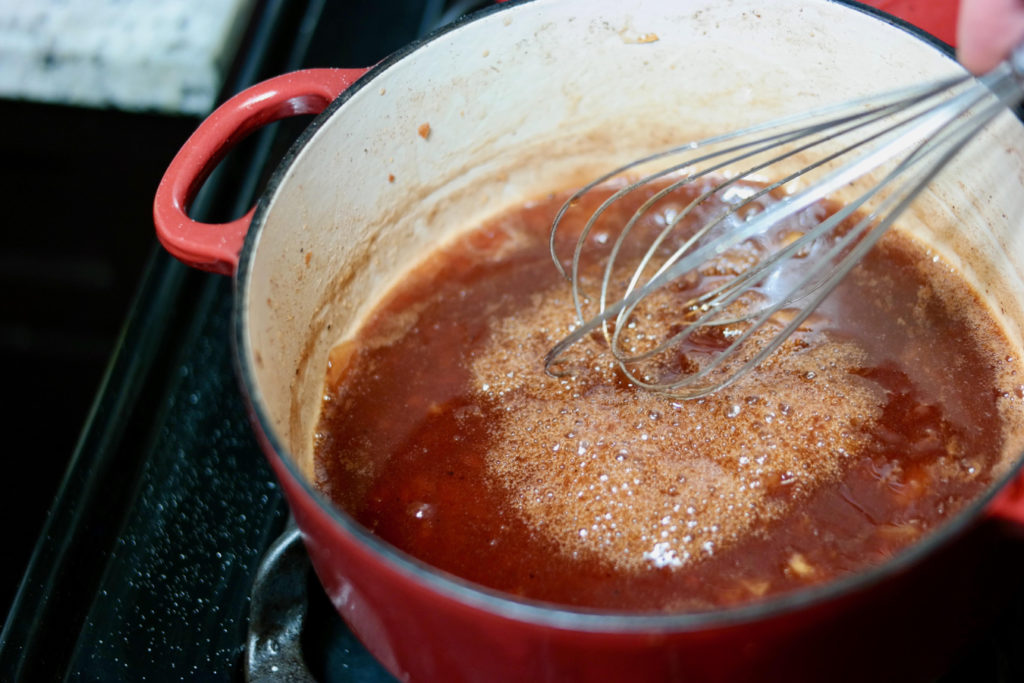 Bring this mixture to a boil again, whisking constantly, then pour in a cup of walnuts.  Stir everything together, then take the pot off the stove.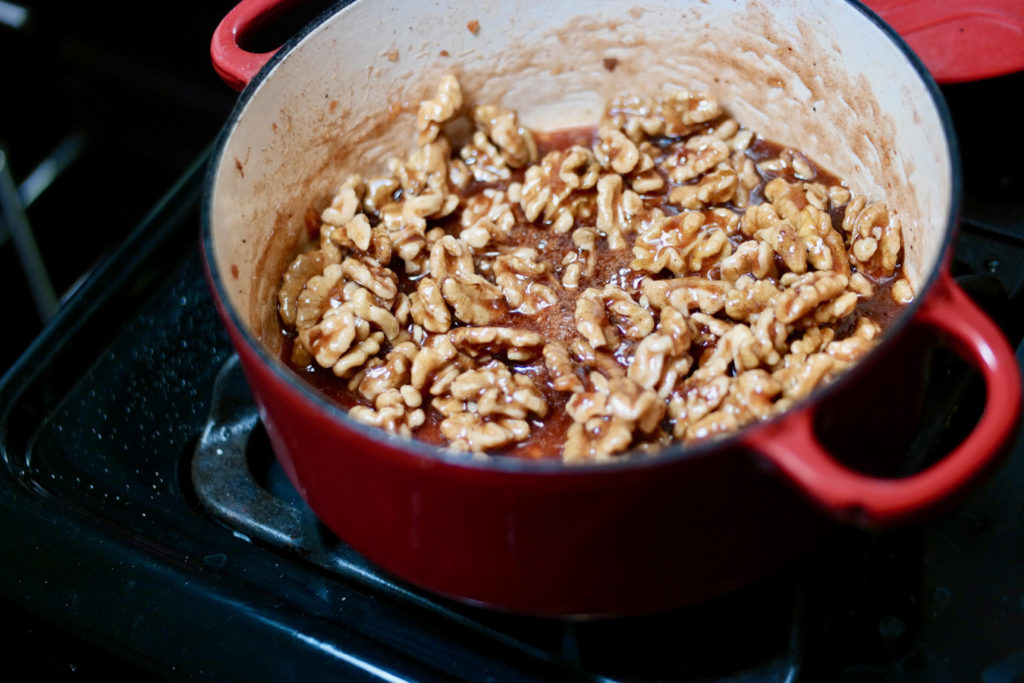 Now grab your dough out of the fridge and roll it out on a floured surface into roughly a 12-inch rectangle.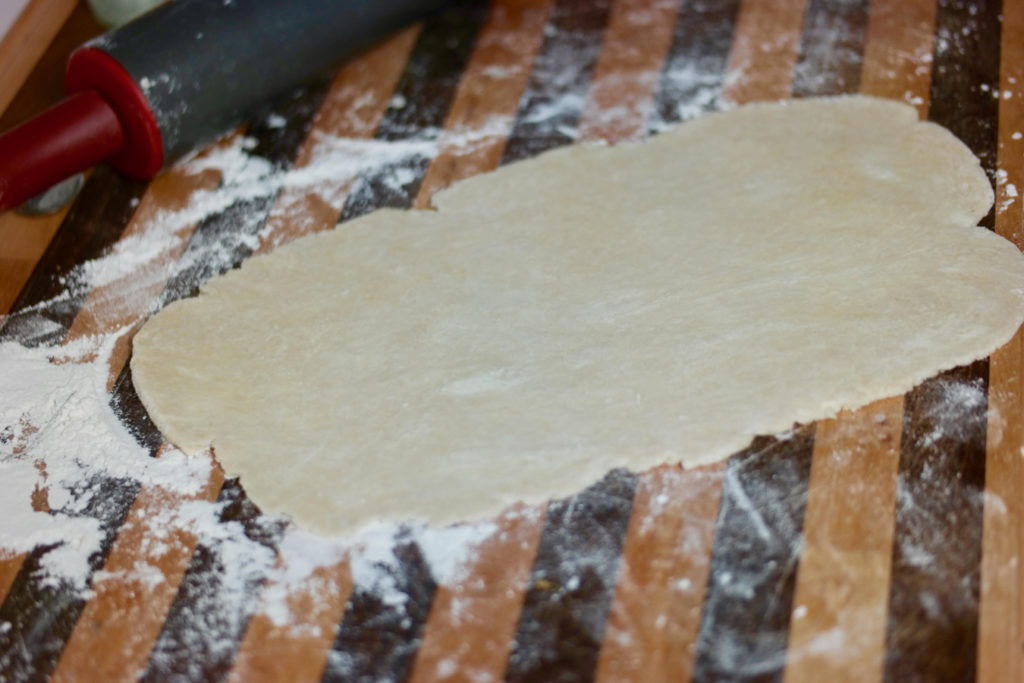 Use a glass with a 3 1/2-inch diameter to cut the dough into circles, then press each circle into the bottom of a muffin tin.  Fill each piece of dough with some apples …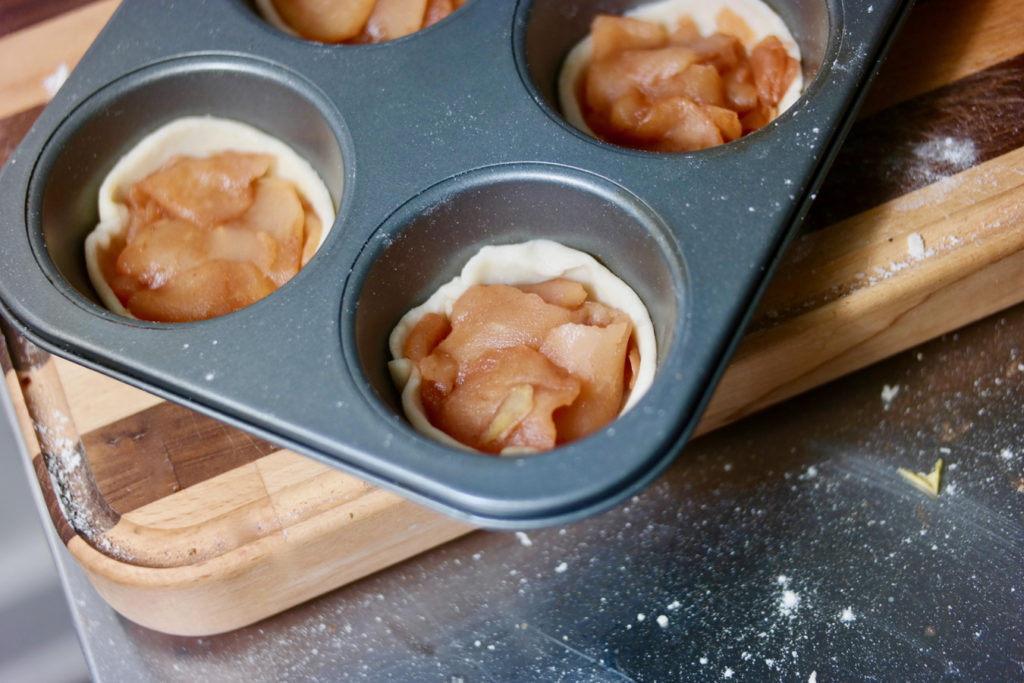 … then top with the walnut sauce, making sure that your fillings don't spill over the edge of the dough.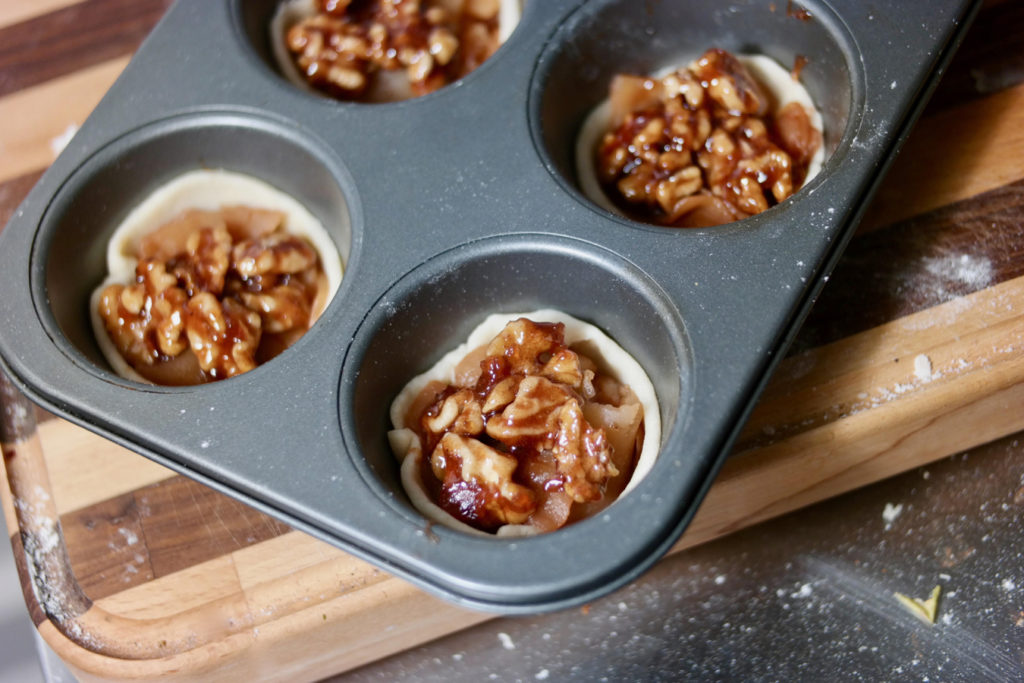 Bake your mini pies at 425°F for 20-25 minutes, until the crusts start to lightly brown and the filling gets bubbly.  Let them cool and then you can eat them!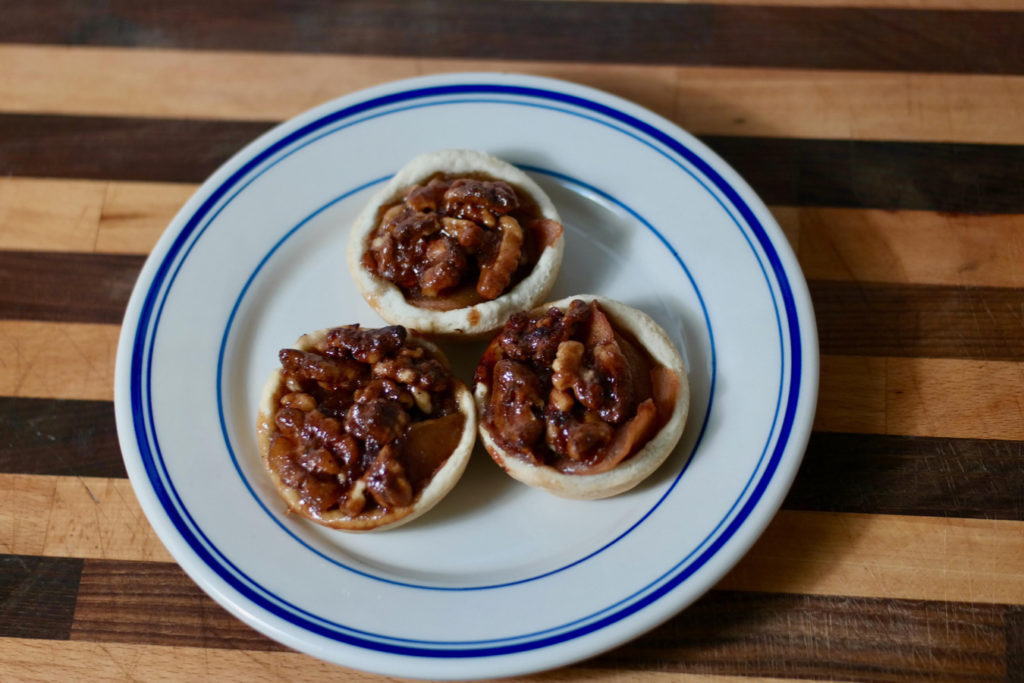 We're pretty happy with the way we whipped up this creative dessert:  cooking the apples before baking makes them sweet and tender, and adding a rum and walnut sauce on top gives some interesting and unusual flavors to your typical apple pie recipe.  Making mini pies is an interesting twist as well, and it's great to be able to easily grab an individual serving instead of cutting into a whole pie.  We hope you try these out for yourself as a treat for the holidays, or when apple season rolls around, or just because you want something sweet in your life.