You can think of gnudi (pronounced like "nudie") as either a cheesy version of gnocchi or a naked ravioli:  they're an Italian dish of little dumplings made with ricotta, instead of potato, with pasta shell on the outside.  Gnudi are fluffier than gnocchi and ravioli because they're less starchy, and they're typically served in a butter sauce topped with some type of vegetable.  We've had gnudi at a few different restaurants but we've never attempted to make it for ourselves – that is, until we found this recipe in the New York Times.  We came up with our own version based on our tastes and what we could find at our local grocery store, and we're really happy with the results.  Not only are these gnudi really tasty, but they're much easier to than gnocchi to prepare on your own.
To make these, you'll need:
A 15-ounce container of whole milk ricotta
2 eggs
Flour
A stick of butter
A leek
A bunch of asparagus
A small package of frozen peas
Parsley
Parmesan cheese
Start by making your gnudi dough:  empty all your ricotta into a bowl and stir in your 2 eggs, plus generous amounts of salt and pepper.  Add in 3/4 cup of flour and combine all these ingredients just until you have a smooth, even mixture.  Set this aside for a few minutes.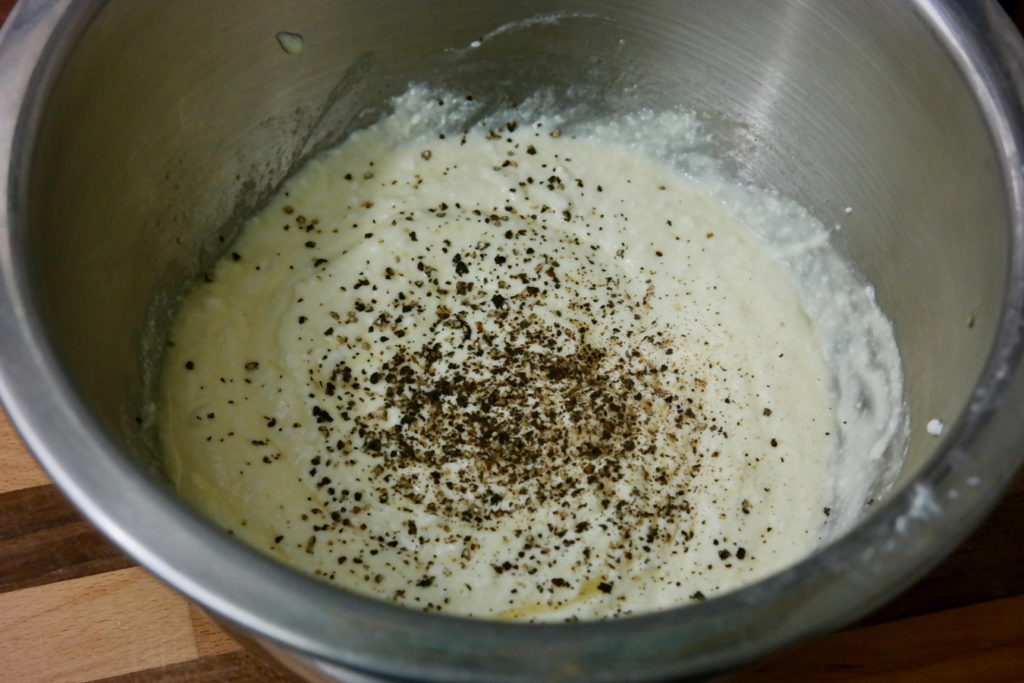 Now thinly slice the white and light green parts of your leek and cook it with 4 tablespoons of butter in a large pan over medium-high heat.  Cut your asparagus stalks into 2-inch pieces and add those in once the leeks have softened and slightly browned, after 5 minutes or so.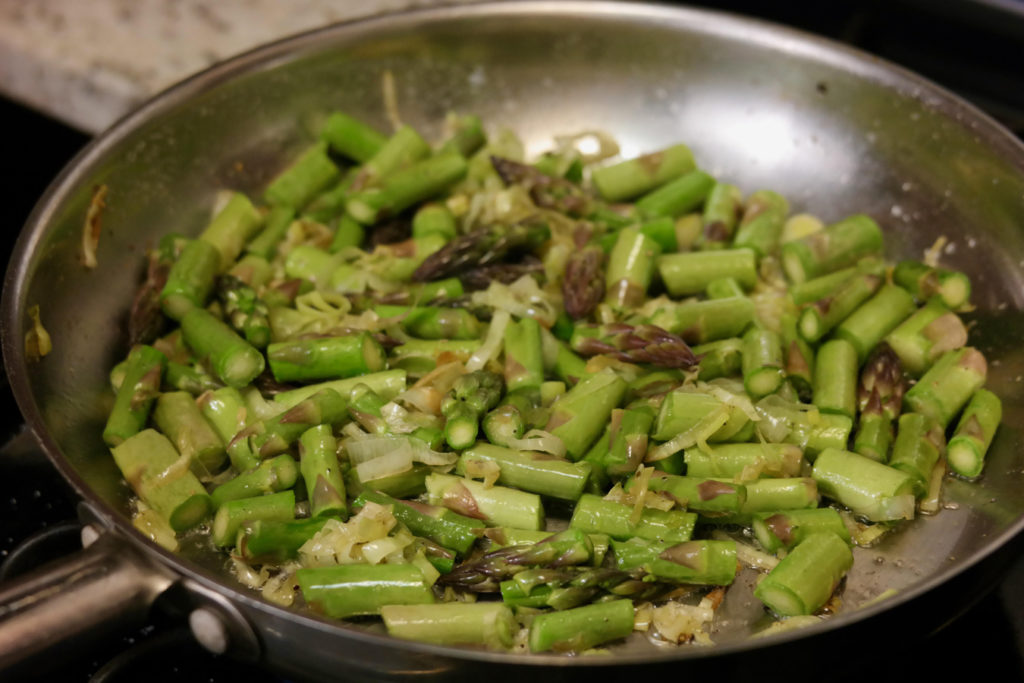 Add in the frozen peas as well and cook everything for another 5 minutes, until the asparagus is tender and the peas are thoroughly defrosted and warmed.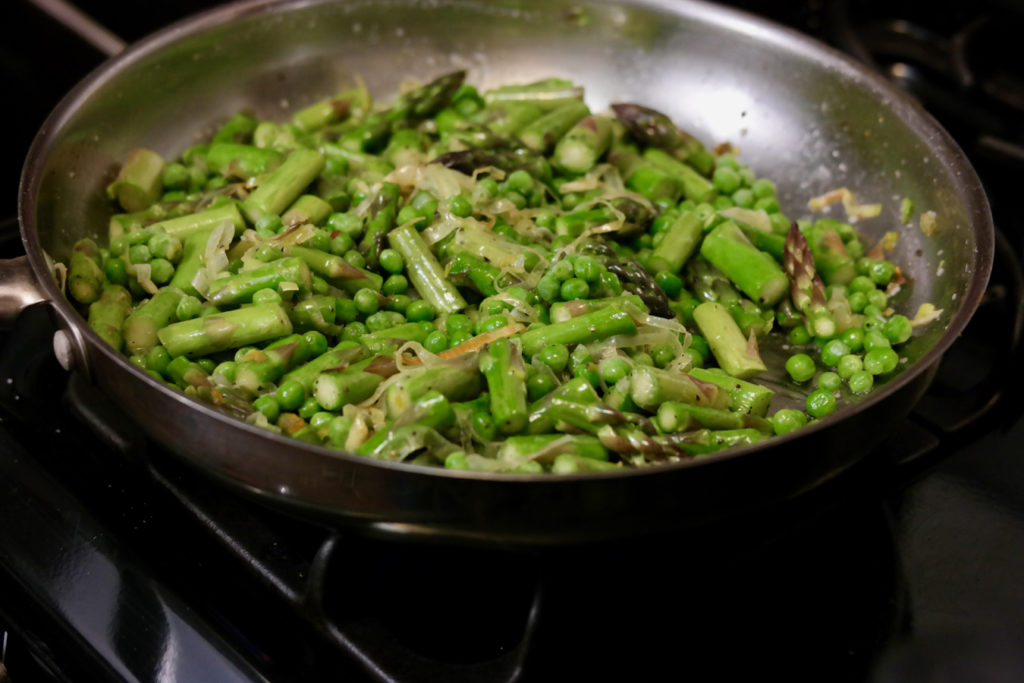 Now you can bring a pot of heavily salted water to a boil.  Use a spoon to form the ricotta mixture into balls and gently drop them into the water, a few at a time.  Once they rise to the top, let them cook for 5 minutes, then fish them out of the water with a small sieve or a slotted spoon.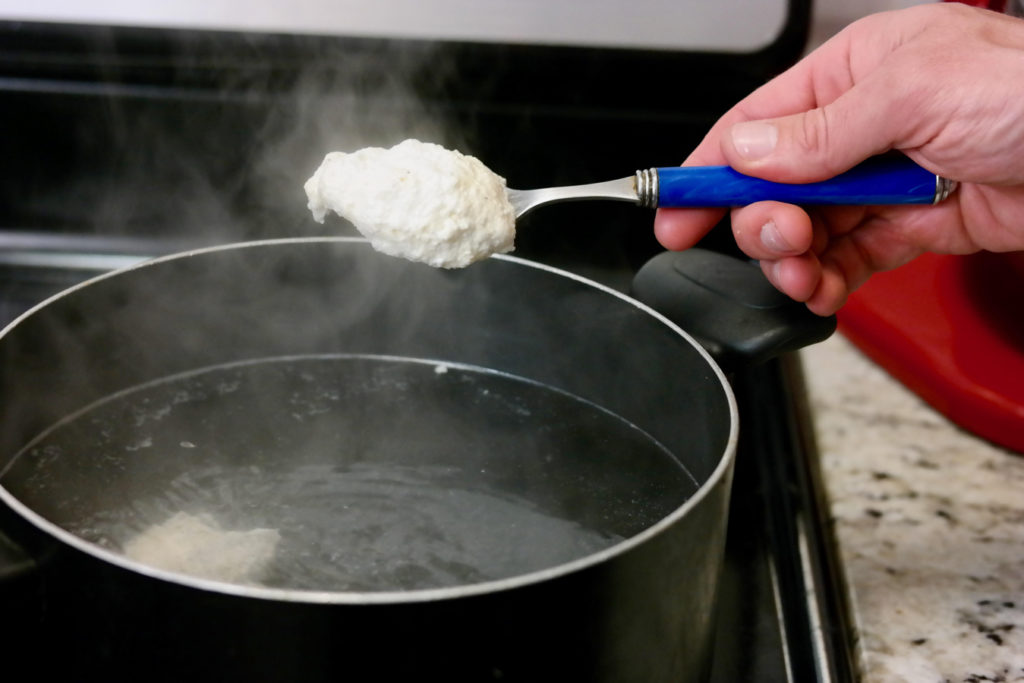 Place the gnudi into the pan with the vegetables.  Add in 4 more tablespoons of butter and gently mix the veggies, the gnudi, and the melted butter all together.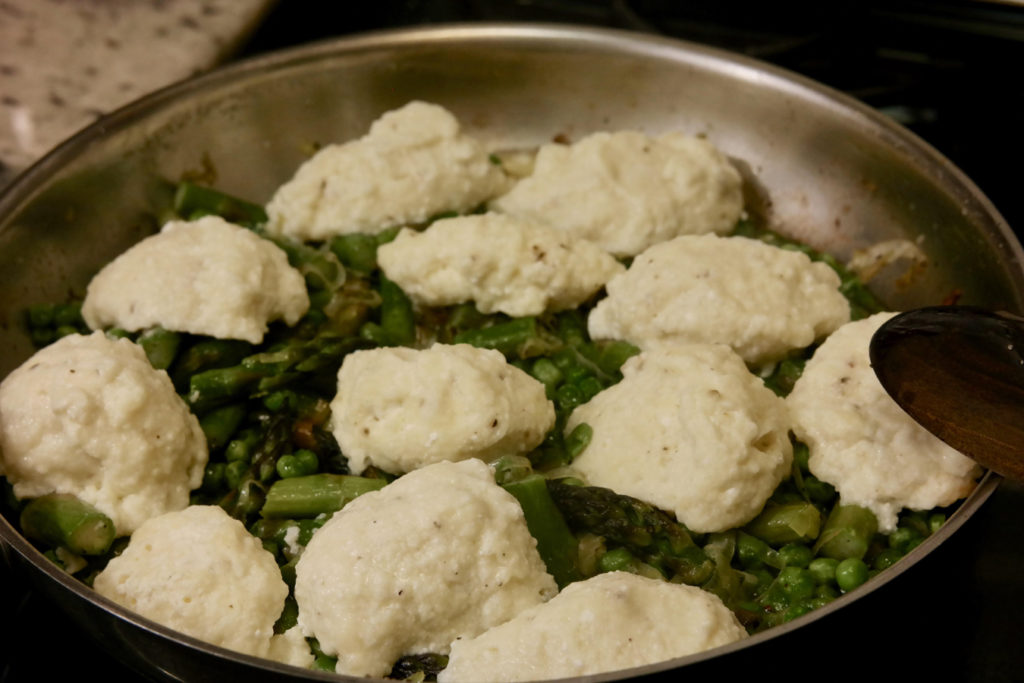 Then scoop everything out of the pan and serve with grated parmesan and parsley sprigs on top.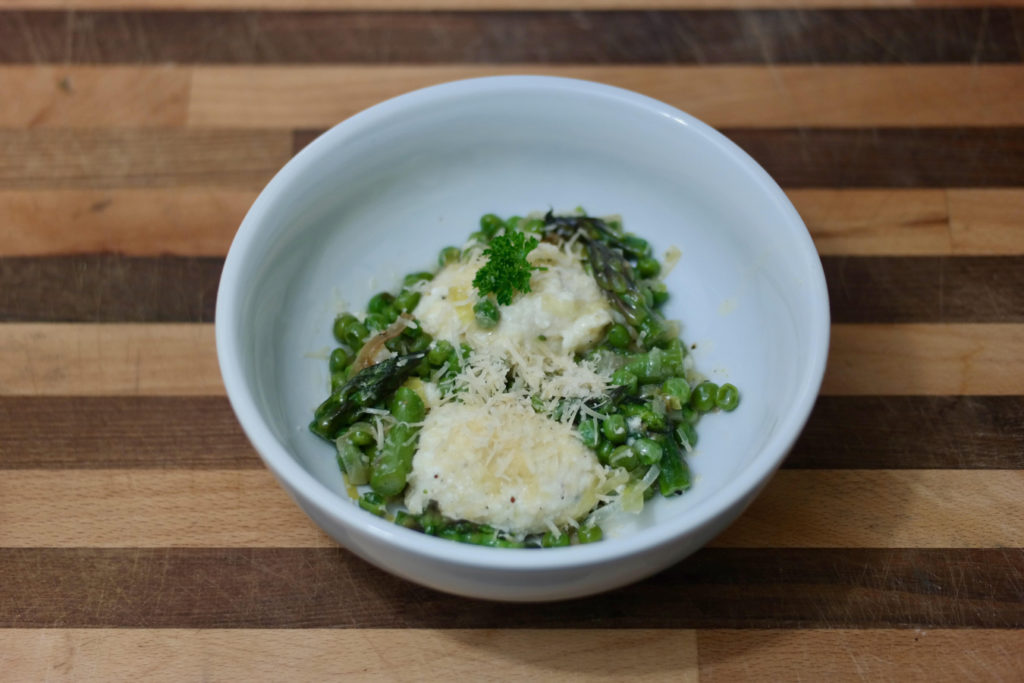 Gnudi are great because they're nice and soft and deliciously cheesy – you can bite into them and get a tender taste of rich ricotta.  In this recipe, the peas and asparagus provide some healthy green flavor to balance all that dairy out, and the butter sauce brings the whole thing together.  Plus, these gnudi take almost no time to put together, unlike other forms of pasta and gnocchi which are extremely labor-intensive to make at home.  These are a fun and easy alternative to what you usually see on pasta menus, so why not try them out as something new when you're craving Italian food?