We've been trying so many new and interesting restaurants around New York lately that we just have to show you what we've eaten recently!  Today we're going to focus on Italian food from two very different places – one is a more upscale restaurant in Manhattan, while the other is a casual spot in Brooklyn.  Yet despite how unlike these two eateries are, we really enjoyed both of them and we want to show you what we got at both places to motivate you to visit each one.
First is the restaurant at the New York outpost of the retail shop 10 Corso Como.  The original 10 Corso Como store was founded in Milan as a place to sell fashion and art objects, and since then it has expanded globally to include several other locations.  This one, at the South Street Seaport, is the first North American store, and like most of the other shops it has a restaurant inside that hearkens back to the brand's Milanese roots by serving up Italian food.  So here was our meal there, starting with an appetizer of minestrone for Miriam …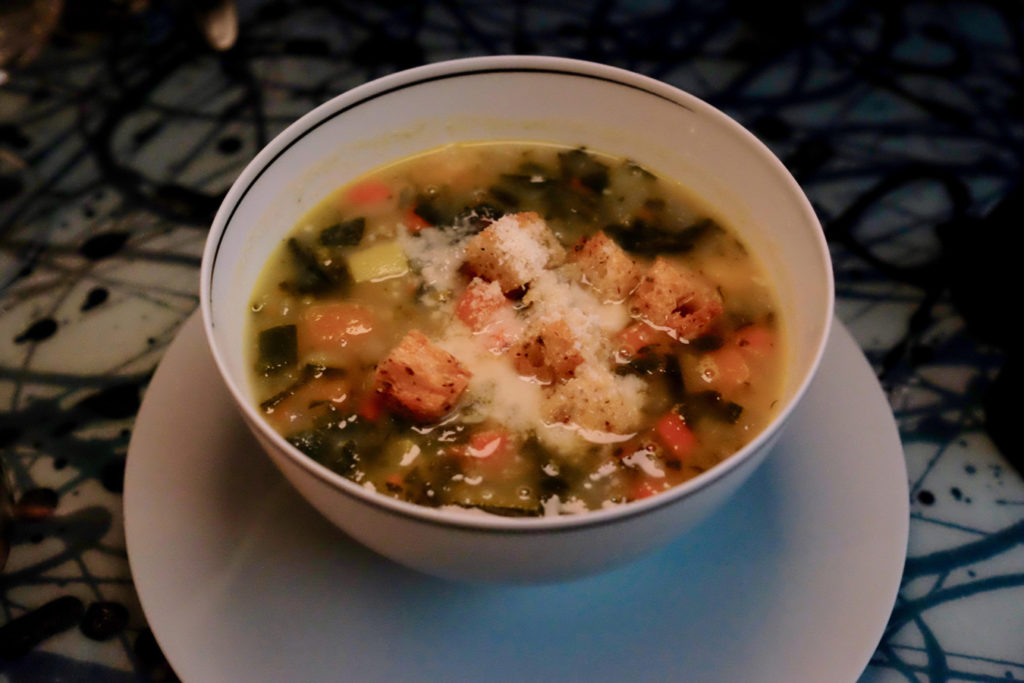 … and the fritto misto – made up of fried fish, shellfish, and vegetables – for Cyril.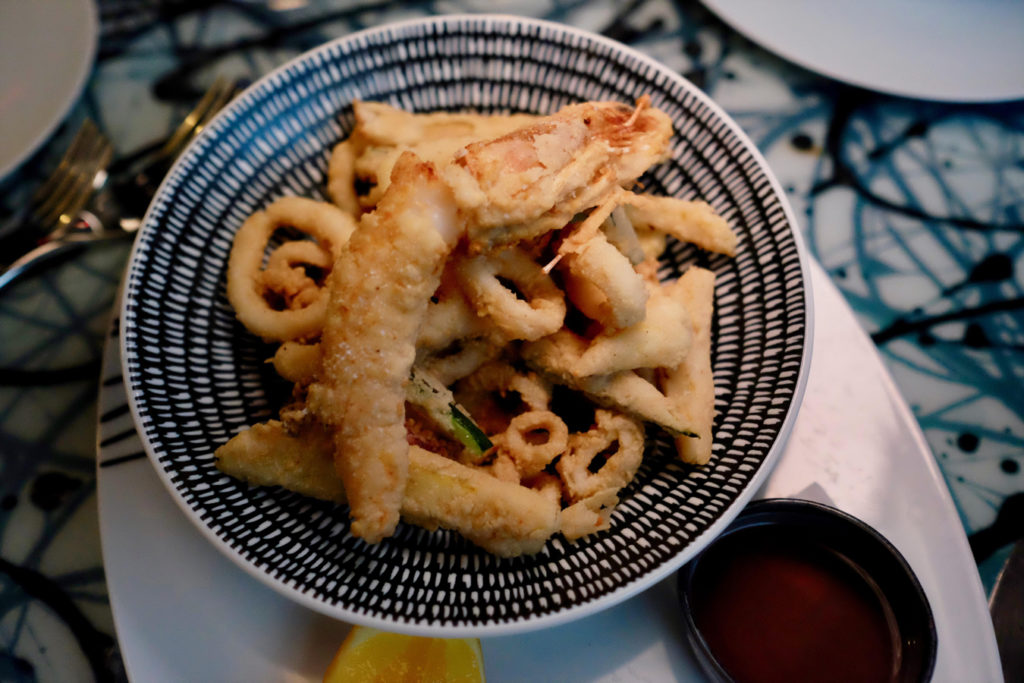 Then both of us tried different pastas on the menu.  For Miriam it was some very pillowy gnicchi in a sage and butter sauce, topped with fried Parmesan crisps.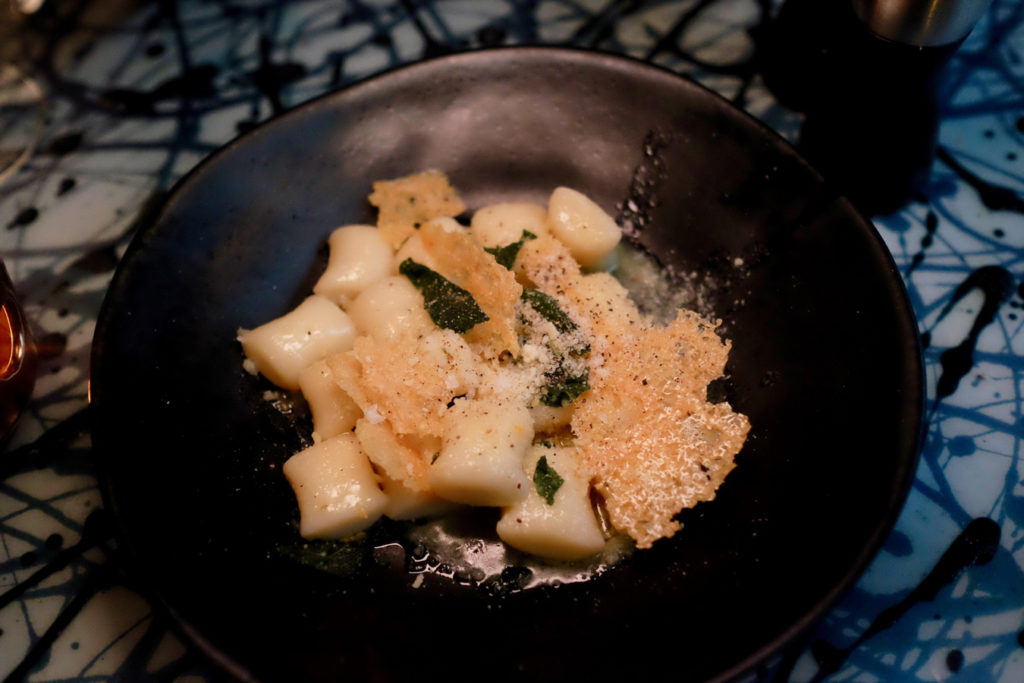 And Cyril got the pasta struncatura, featuring spaghetti in an anchovy, garlic, chile, and breadcrumb sauce.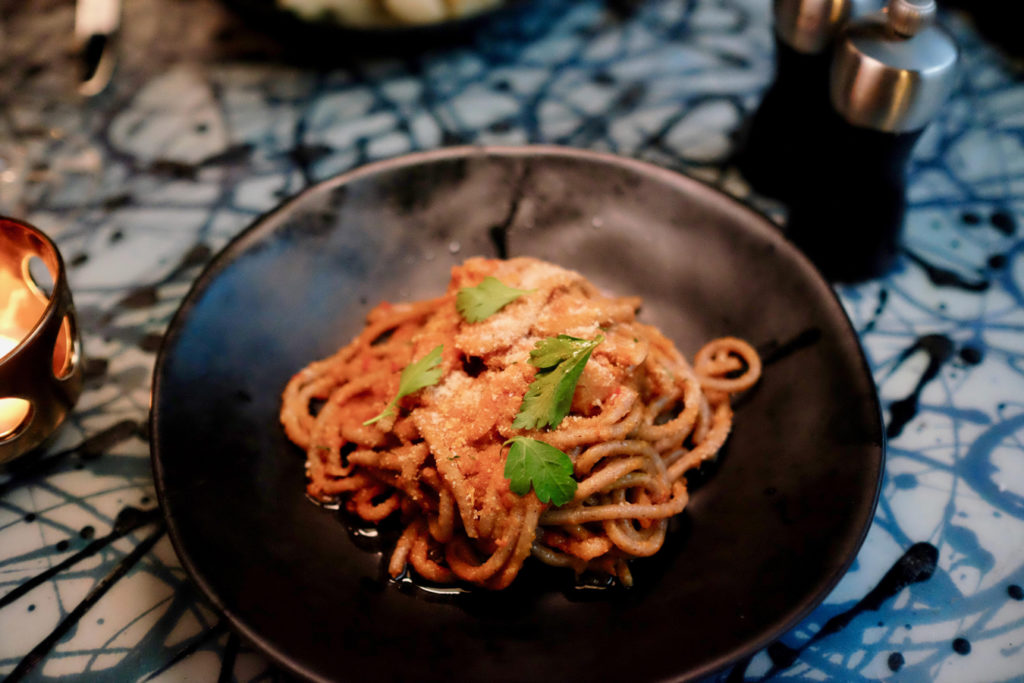 And to end our meal, Cyril had a panna cotta topped with toffee and crisp fruit slices.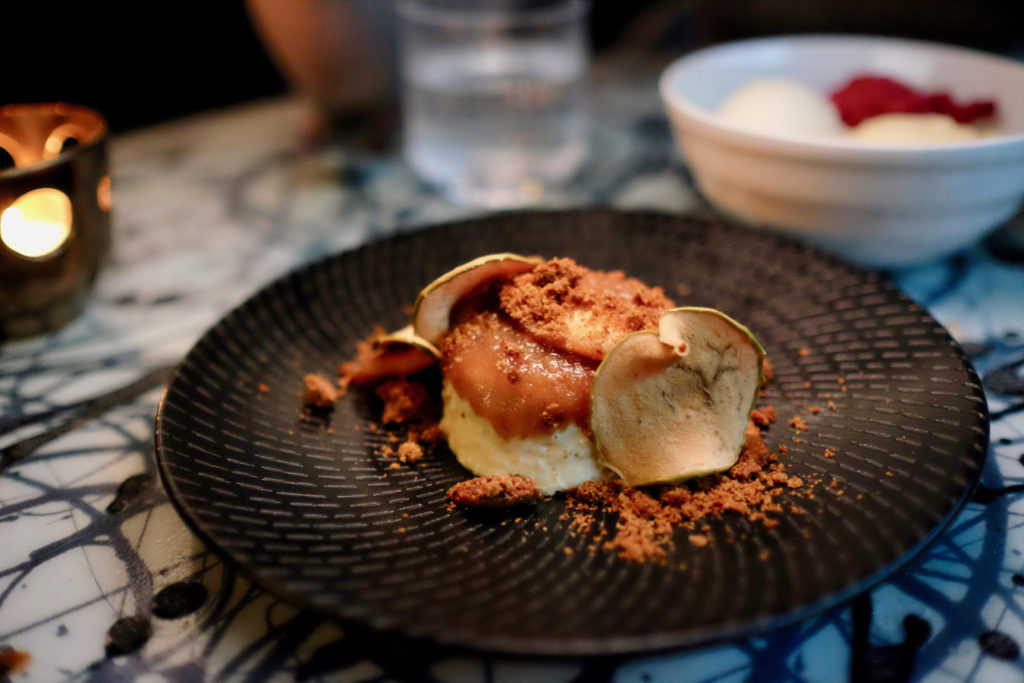 And Miriam got a selection of pineapple, pear, and raspberry gelati.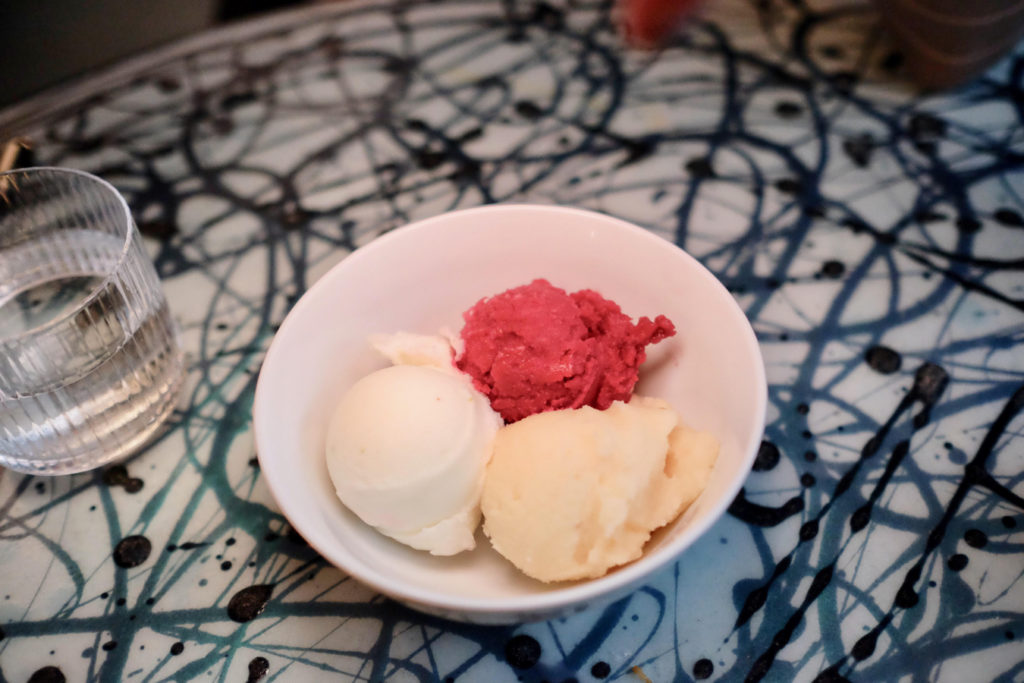 On another day, we decided to walk just a few blocks from our apartment to visit Carmenta's in Bushwick.  This small storefront is half retail store selling Italian specialties and half counter service restaurant, and though the food menu is small there's plenty of vegetarian offerings, like these spicy rice balls stuffed with mozzarella, Parmesan, and chilis: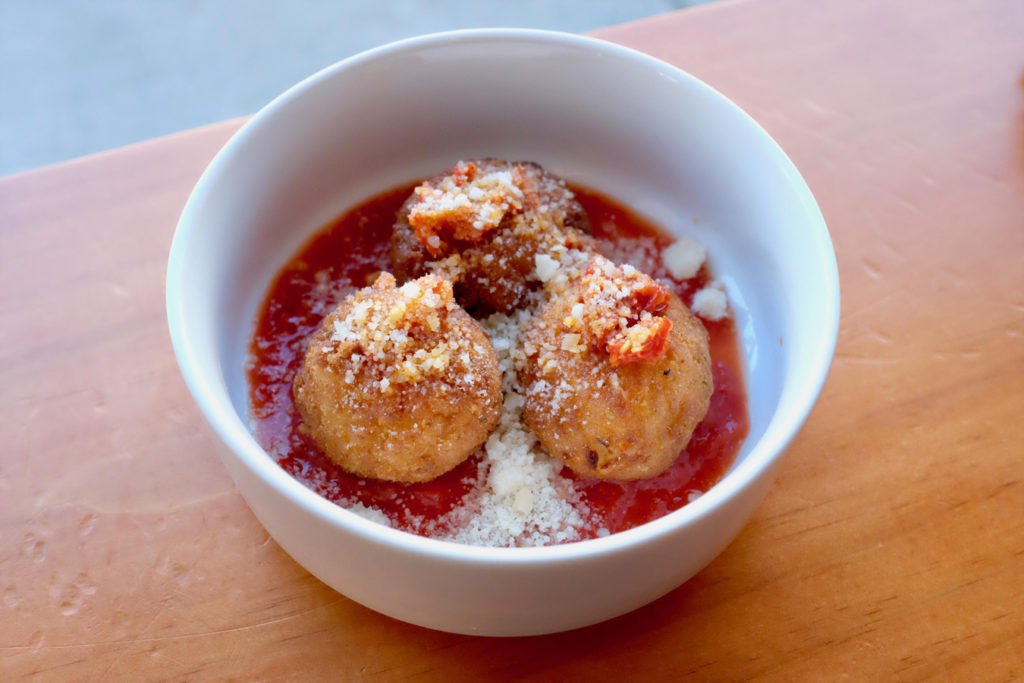 We also split two sandwiches:  one with eggplant parm …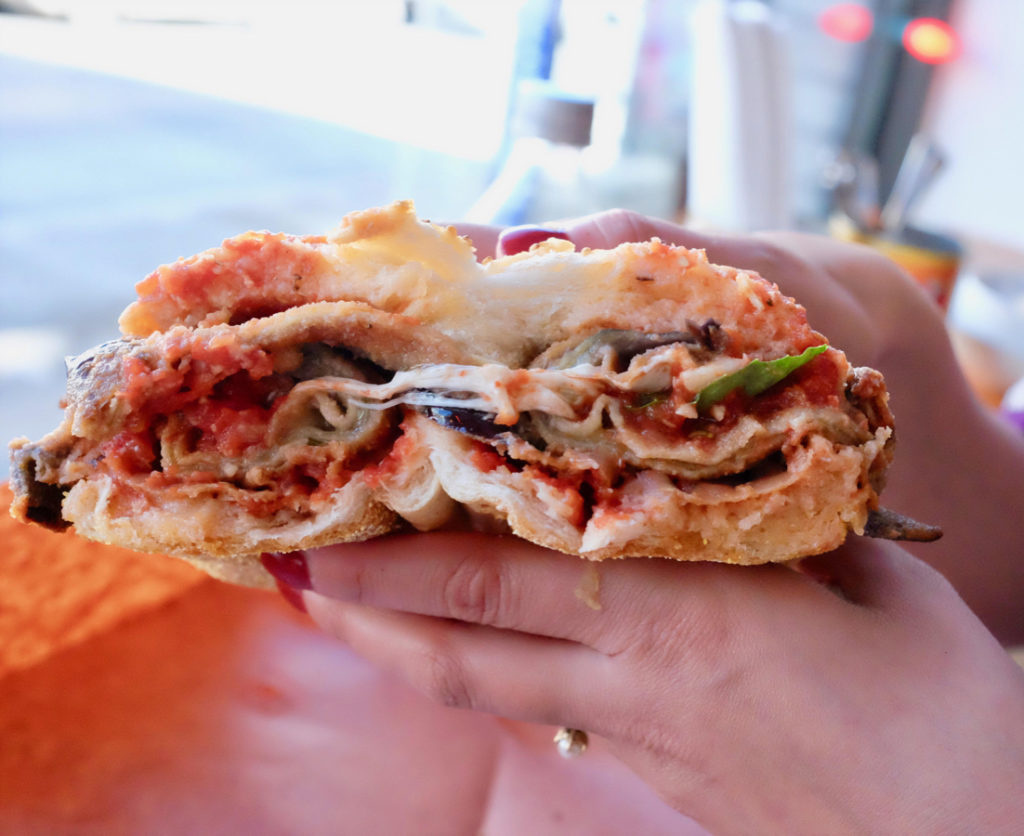 … and one that was a special for the day, stuffed with spaghetti squash, roasted orange bell peppers, provolone cheese, and pesto sauce.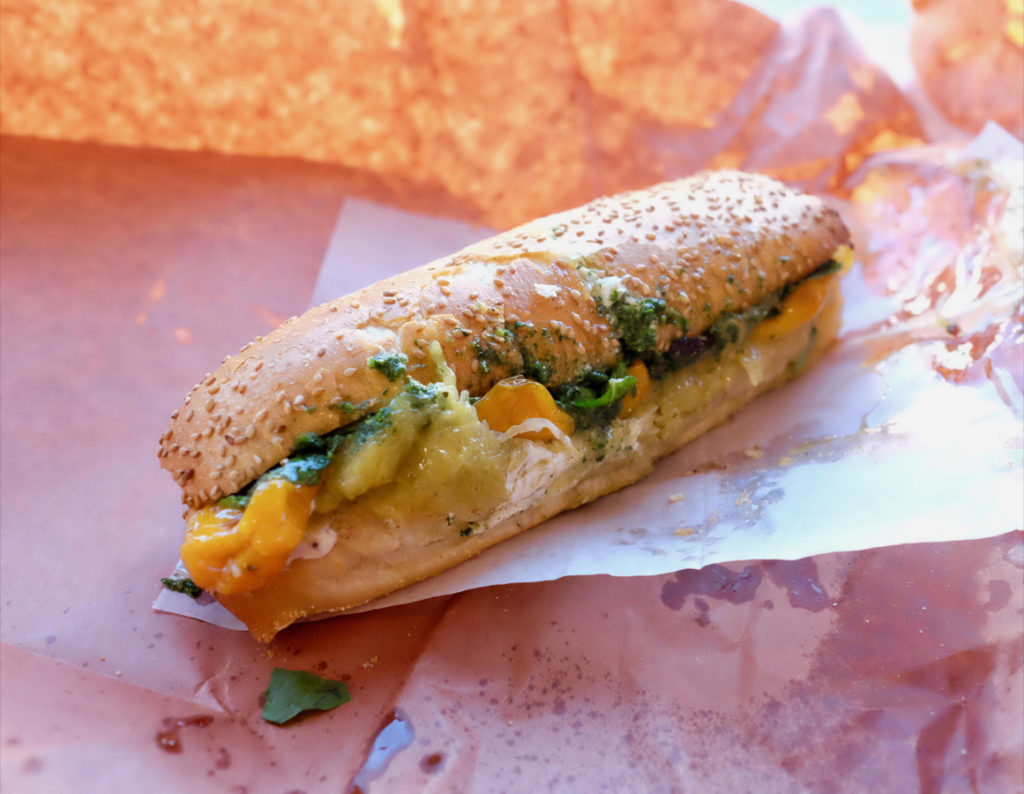 And if that weren't enough, we also tried this pasta made with broccoli rabe pesto and topped with crushed pistachios.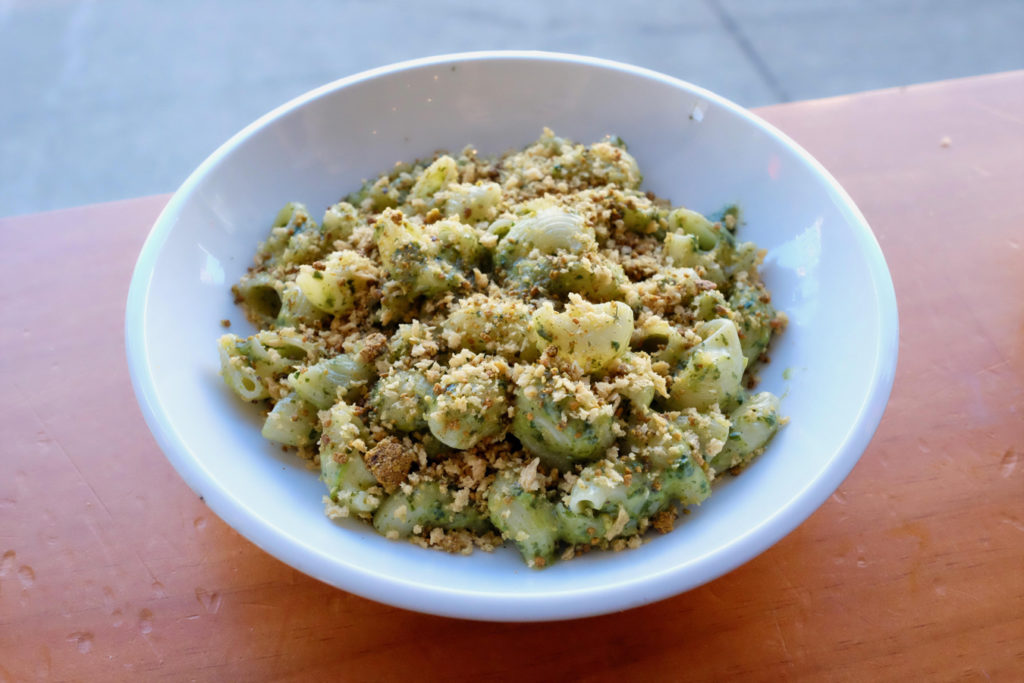 You can see that 10 Corso Como and Carmenta's are pretty unalike, in terms of their geography and their atmosphere.  But besides sharing a common cuisine, they're both excellent in their own rights.  10 Corso Como is a great place to go for a nice meal, and you can browse the store's interesting wares while you wait.  Carmenta's, meanwhile, is good for a quick bite of comforting, familiar yet inventive food.  We really can't recommend one over the other – you'll have to try out both!