We've been to so many cool restaurants in the past few months that we're devoting another post to show you what we've tried recently!  Today we're going to highlight two very different eateries featuring unique cuisines – one is a new, very casual counter-service place, while the other is a sit-down spot.  But both are just a few blocks away from each other in the area near Washington Square Park, so we want to give you some great options if you're ever in that neughborhood.  Just be warned, there are images of meat in this post.
The first place we went was PhoBar, a Vietnamese restaurant with a location in Chinatown in addition to this original outpost in Greenwich Village.  As the name suggests, you can get all kinds of really flavorful pho here, like this vegetarian version with noodles, beans, carrots, broccoli, greens, potatoes, and soy meat: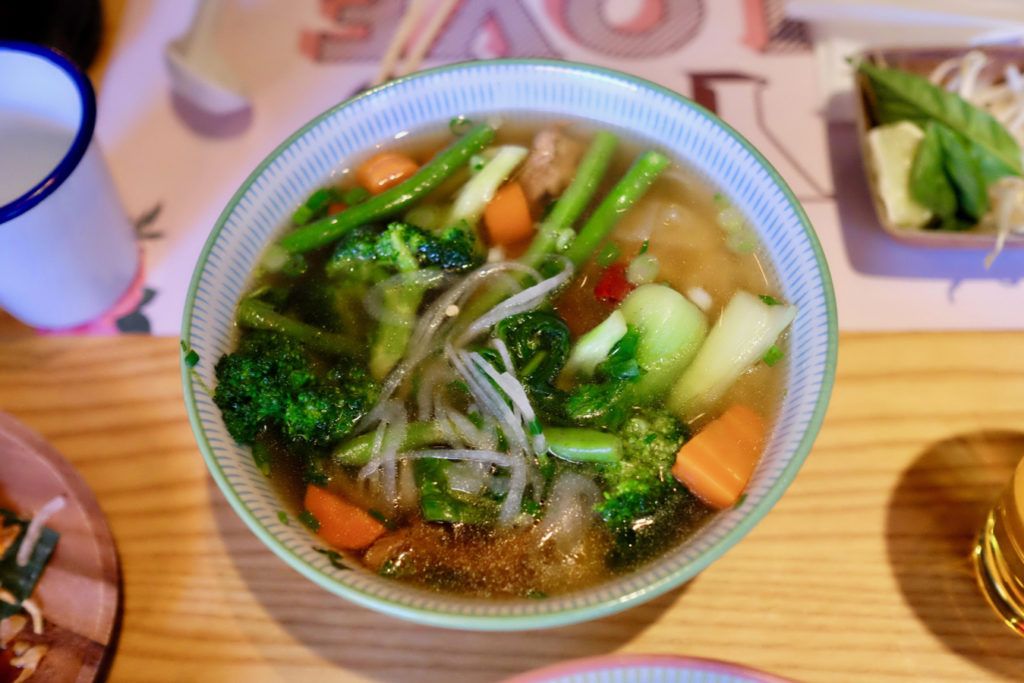 Cyril, meanwhile, got the Saigon pho, which comes with noodles and veggies plus sliced beef, beef balls, and brisket.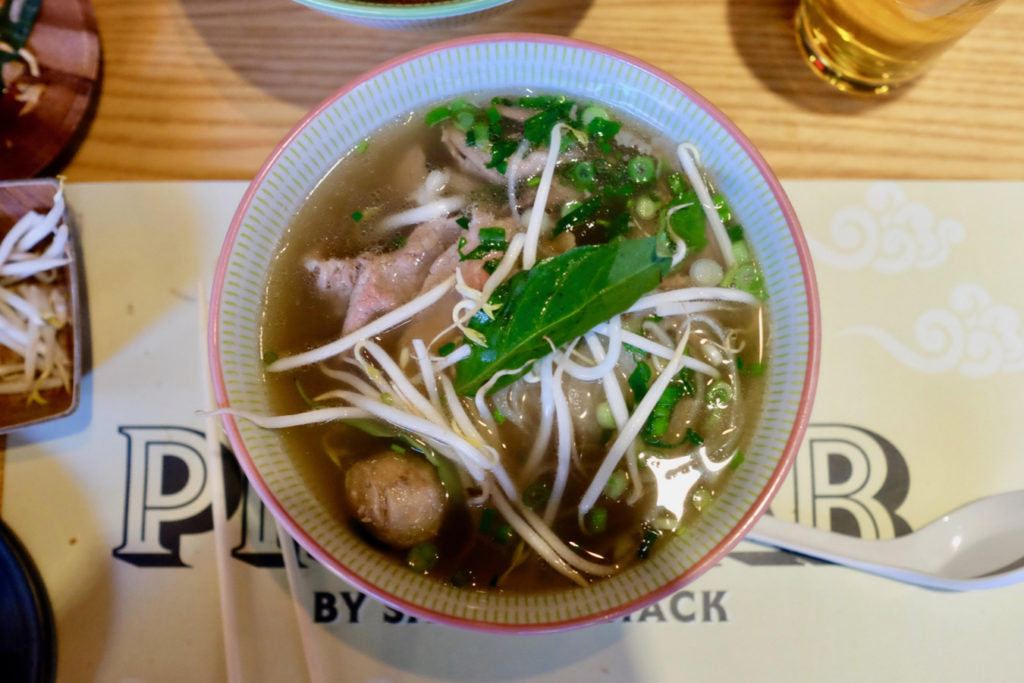 We also got a few appetizers:  these vegetable spring rolls …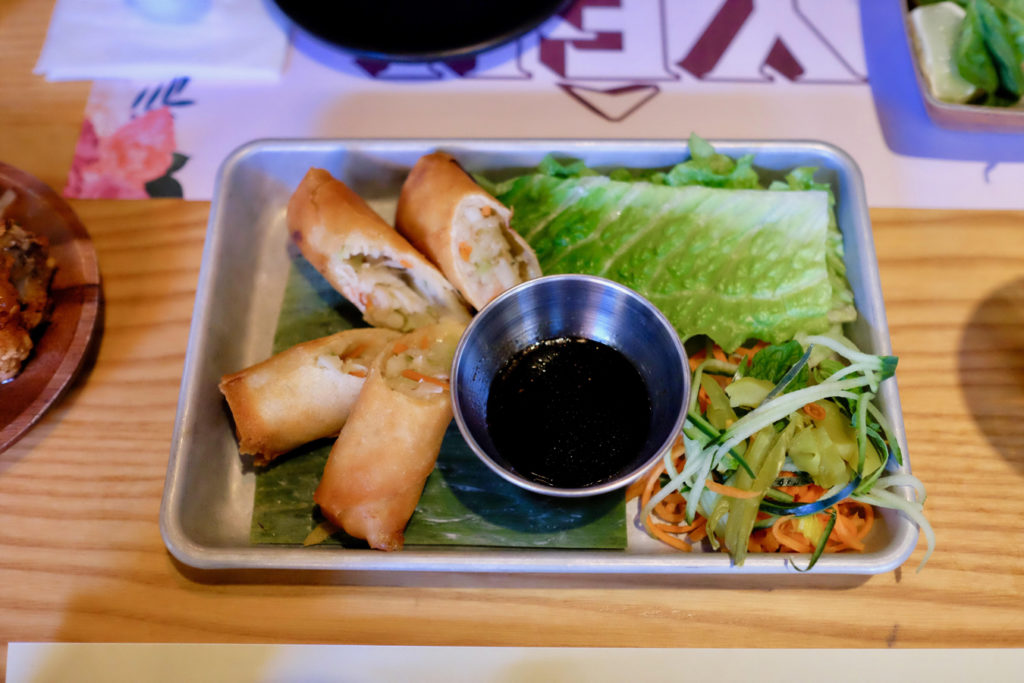 … and for Cyril the restaurant's wings, marinated in lemongrass and Vietnamese chili sauce.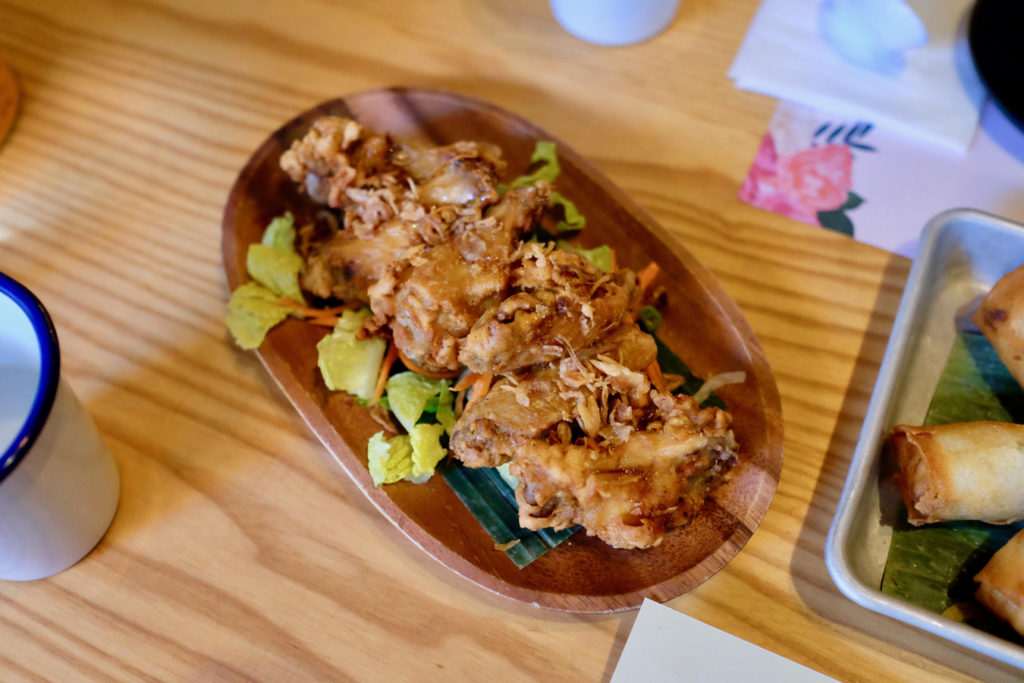 Just a few blocks away is a place selling something much different:  mac and cheese.  Murray's Cheese, which has become a Manhattan institution since opening in 1940, opened Murray's Mac and Cheese just a few months ago as an addition to their original cheese shop.  The idea is to incorporate Murray's great cheeses into some fantastic mac and cheese creations – and since we (but especially Miriam) love mac and cheese, we had to try it out.  All of their macs start with noodles from Sfoglini, a local pasta company, and a blend of cheddar, fontina, gouda, and taleggio cheeses.  From there you can design your own mac and cheese – here's Miriam's, with red peppers, peppadew peppers, and buffalo sauce: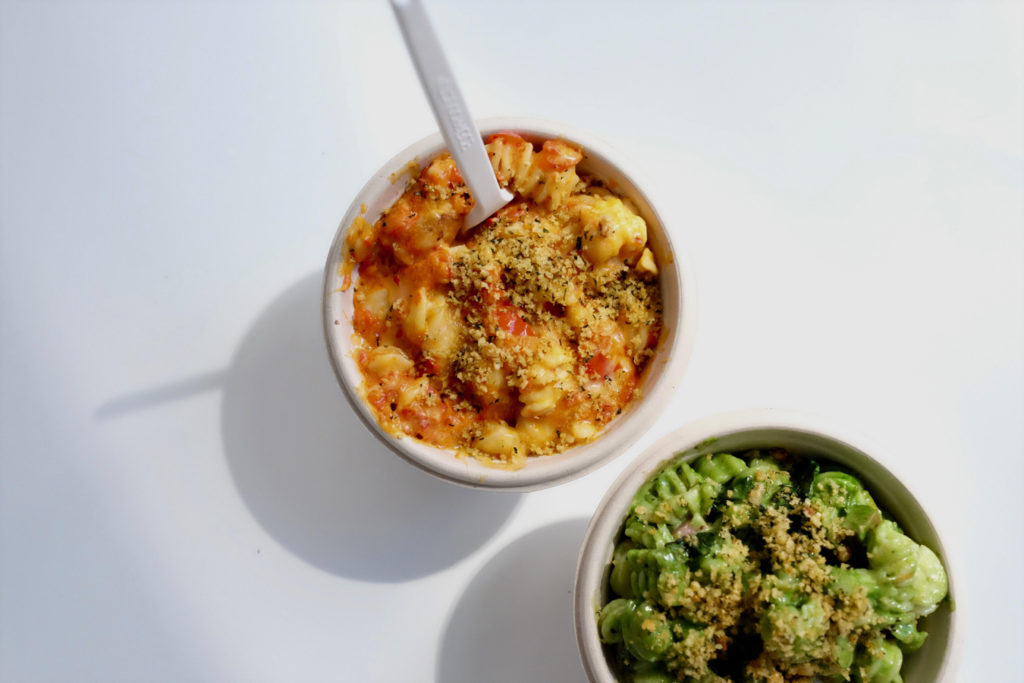 And Cyril got one of the specials for the day we went – an Irish-themed creation with corned beef and pesto sauce.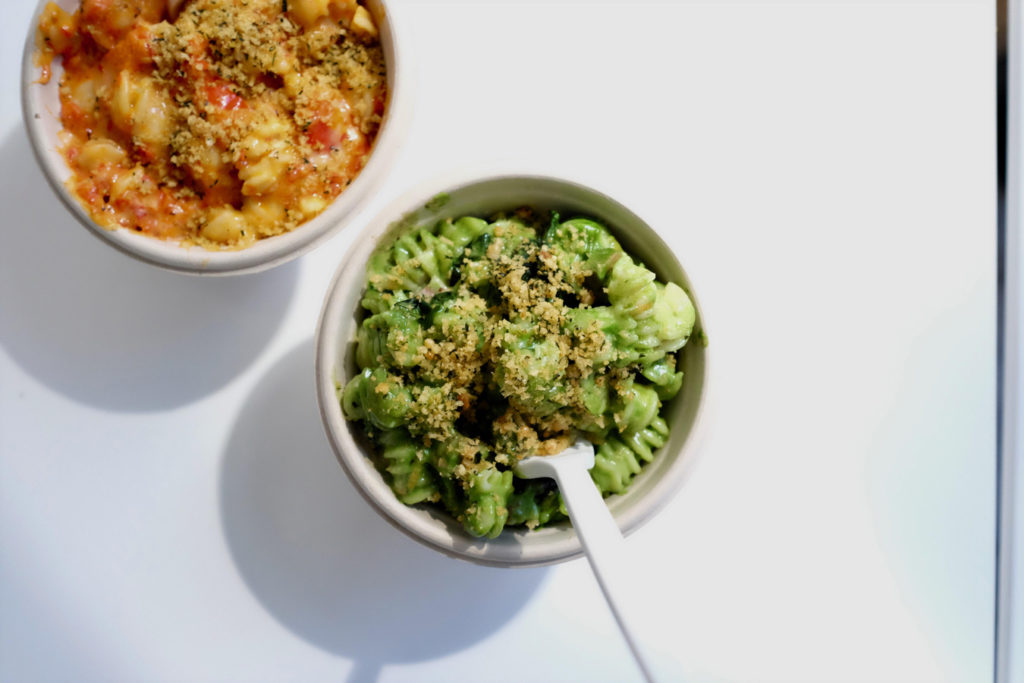 If you couldn't tell from the pictures, everything we tried was great!  Mac and cheese and Vietnamese food might not have a lot in common, but they're both good in their own right, especially when they're made by two excellent restaurants.  At the Murray's shop you can go in, quickly order, and feast on some inventive and creative mac and cheese; but if you've got some time to relax, PhoBar serves up some great warm pho and other comforting, delicious foods.  Try both and get your hands on some unique cuisine in Greenwich Village.