Cacio e pepe is a pasta dish that originates from Rome and has now become so popular that it's considered one of the city's signature dishes.  It's name tells you what's in it:  cacio means cheese and pepe is pepper.  Believe it or not, those two ingredients make for an insanely tasty pasta, and because you only need to pair them with butter and your choice of noodles this is also one of the easiest pastas you'll ever make.  So check out our recipe here!
You'll need:
6 ounces of pasta
Half a stick of butter
Parmesan cheese
Black pepper
Of course you'll want to start by cooking your pasta, but when it's done don't drain it right away – just take it off the heat and leave the noodles in the water.  Then in a large skillet with high sides, melt 2 tablespoons of butter over medium-low heat and sprinkle in plenty of pepper, letting it toast for a few seconds.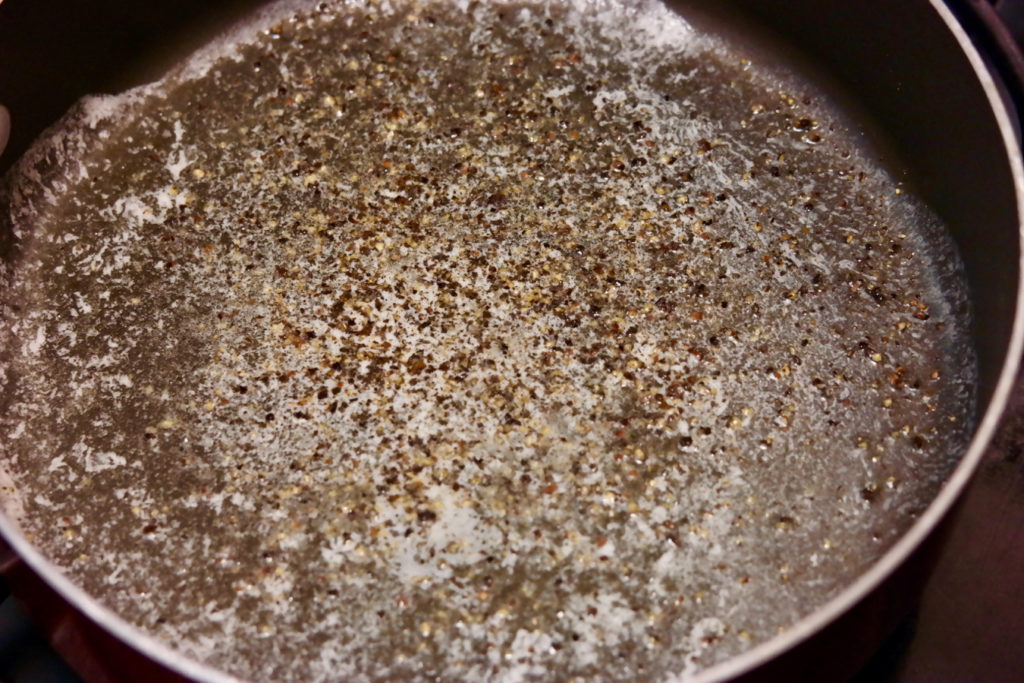 Then scoop out 1/2 cup of the water you cooked the pasta in and add it to the butter and pepper, then bring it to a simmer.  Drain your pasta now and place it in the skillet, mixing the butter and pepper in well.  Grate 1 1/4 cups of Parmesan cheese and add it in on top of the pasta, one large handful at a time, along with another 2 tablespoons of butter.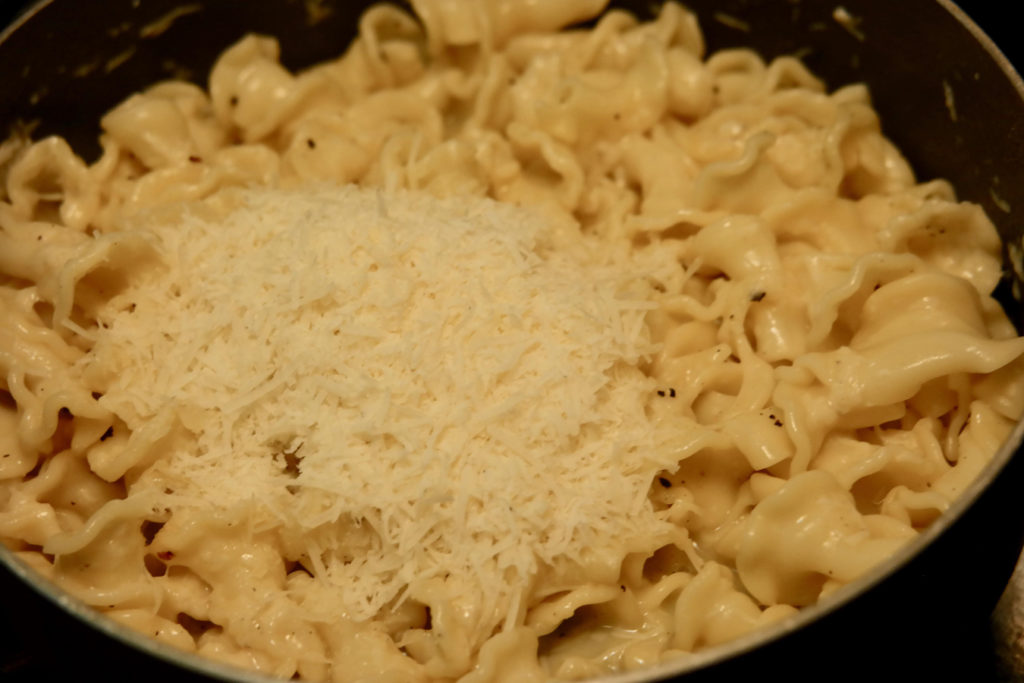 Use metal tongs to stir your first bit of cheese in, then gradually add in more until all your cheese and butter has come together into a nice sauce that coats the pasta well.  Dish out the cacio e pepe and serve with extra grated Parmesan and pepper on top.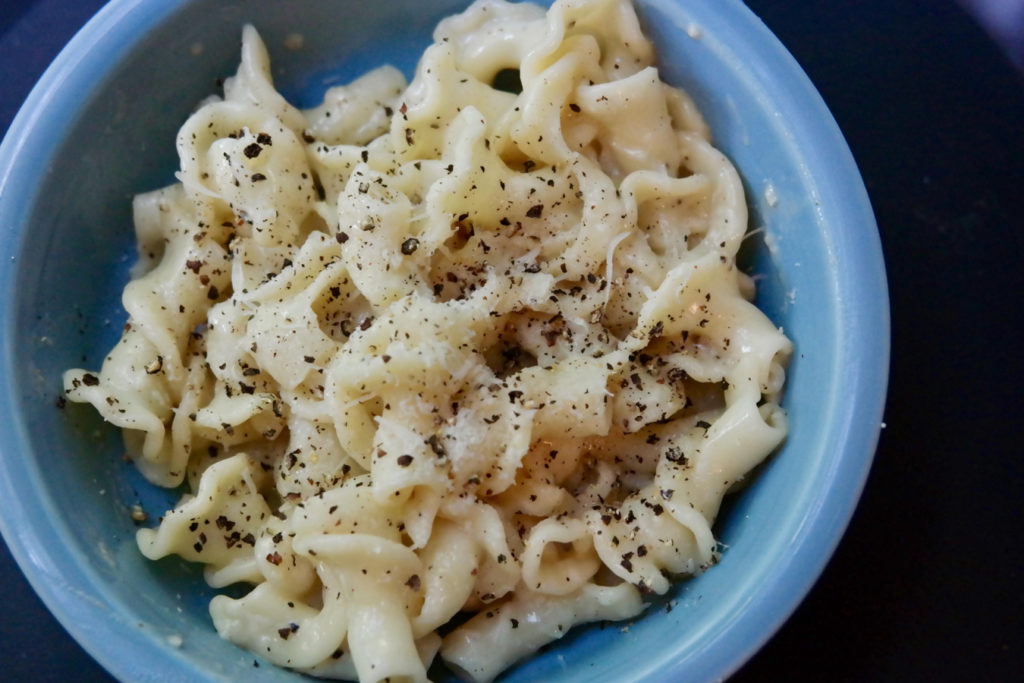 Who knew that just four ingredients could make for such a delicious pasta?  Though this recipe is really simple, there's a reason it's so popular around the world:  the rich and salty Parmesan melts into the pasta well, pairing with the spiciness from a generous amount of black pepper to make a very flavorful sauce.  Cacio e pepe is just starting to catch on in the United States, so you can be ahead of the curve by serving up this pasta – and no one needs to know just how quick and easy it is to make!