If you're looking for some good restaurant recommendations in New York for the summer, you've come to the right blog!  We've been going to some really great places lately and we're here to share two of them with you today.  The spots we're going to showcase both focus on upscale Italian cuisine, and both are only just over a mile from each other in the Chelsea neighborhood of Manhattan.  So without further ado, here's a sampling of what we tried at each – just know that we are going to feature meat here.
We first stopped at Santina, which is right near the Hudson River and wedged between the Standard Hotel and the Whitney Museum.  The menu is centered around seafood (and the kitschy decor of the restaurant really reflects that) but there's plenty of vegetarian offerings on the menu, like this squash carpaccio, which features thinly sliced butternut squash topped with pumpkin seeds, dabs of creme fraiche, and a glaze of honey and balsamic vinegar.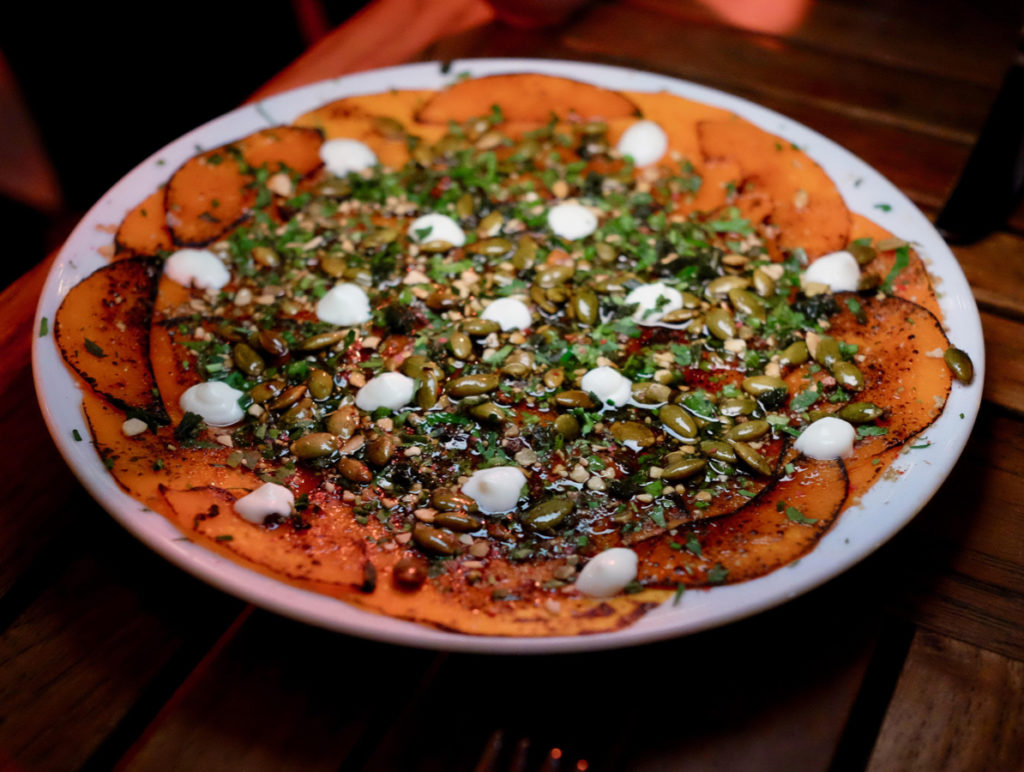 For pastas, Miriam had the rigatoni piselli, made with a pea and almond pesto.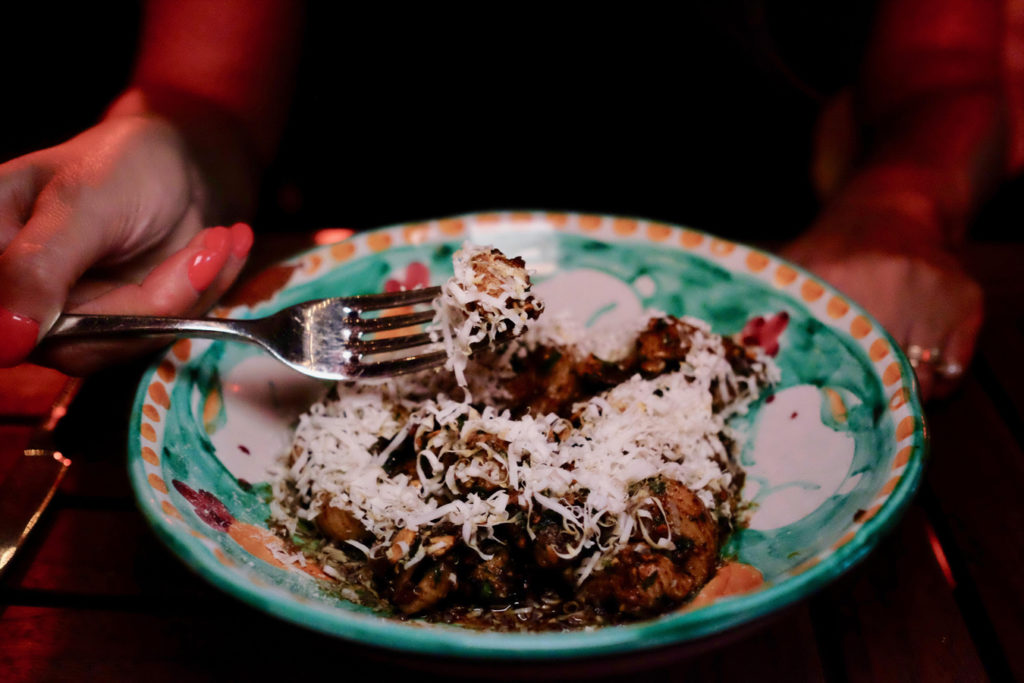 And Cyril got the cappellini, in a creamy cherry tomato sauce with blue crab on top.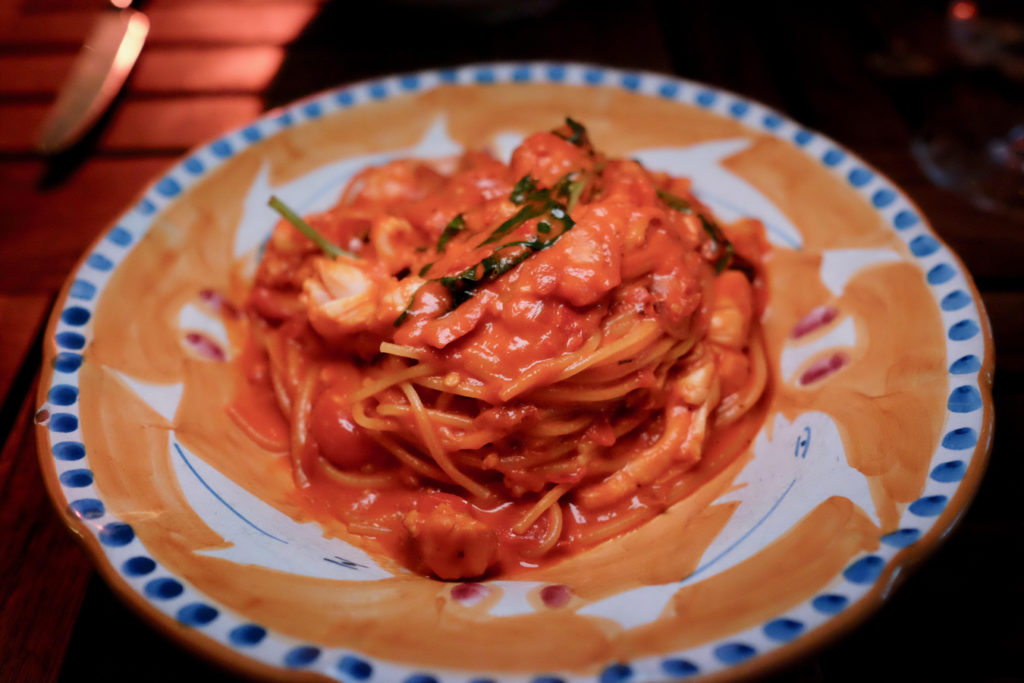 Just a little bit north of Santina is the Manhattan location of Zero Otto Nove, which started out as a spot on the Bronx's famous Arthur Avenue but has since expanded to Chelsea and Westchester County.  This restaurant – which we loved for being luxuriously larger than most places in New York that we've been to – focuses more on southern Italian food.  Here, for example, is the tomato focaccia that they bring to your table: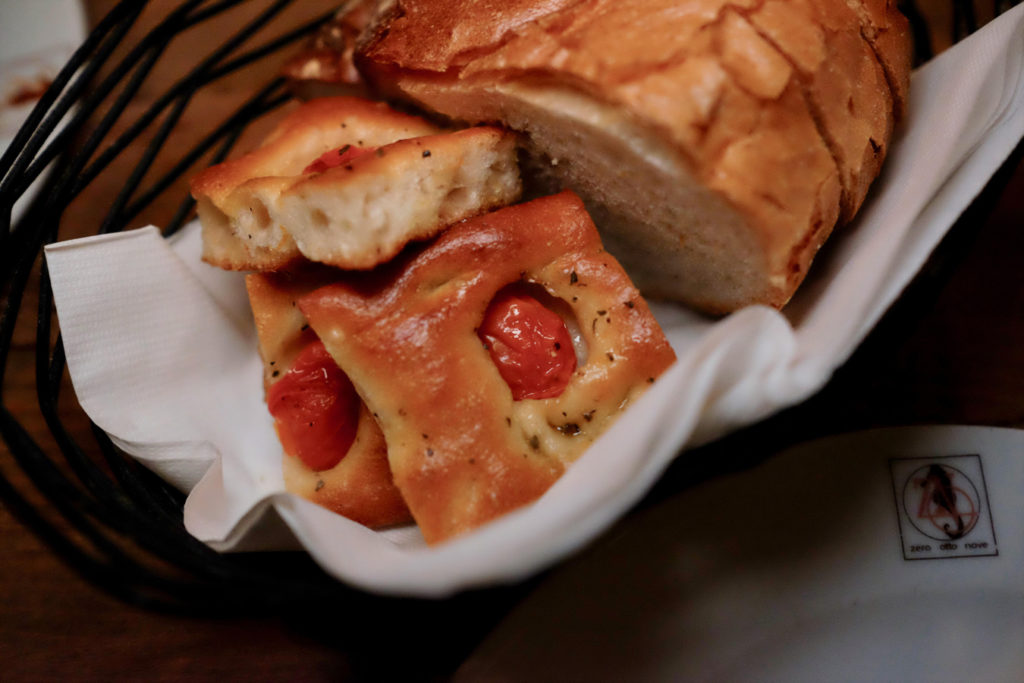 The night we went we decided to split one of their pizzas:  the La Cirilo, with a butternut squash puree sauce and mushrooms, fresh mozzarella, and truffle oil on top.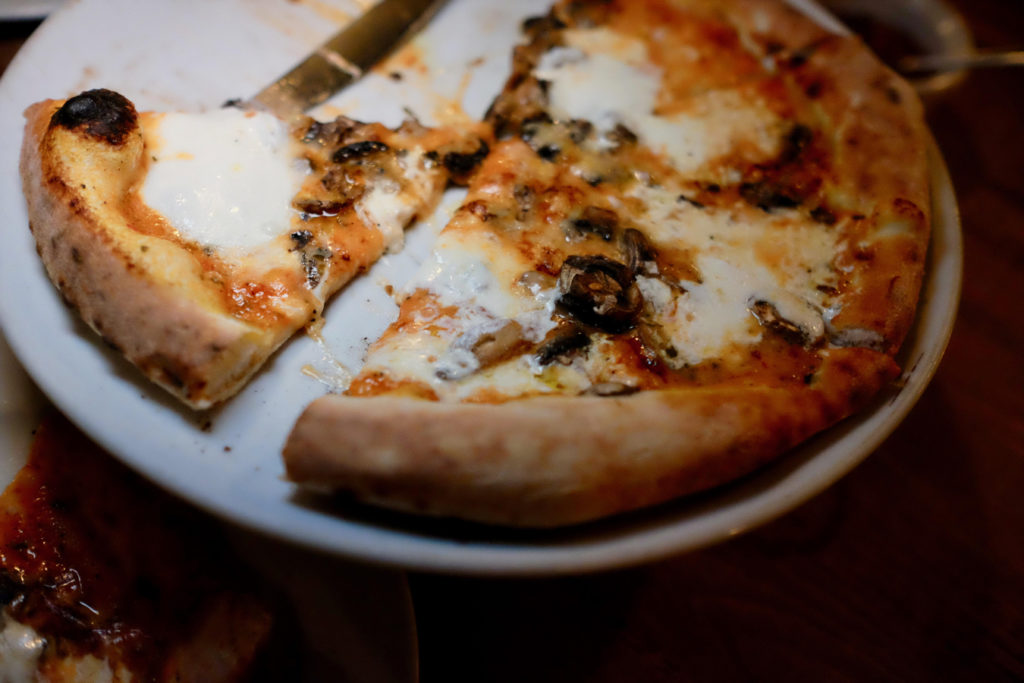 Then we each got our own pasta dish – and since Zero Otto Nove is known for making pastas baked in foil, we tried two different versions of this specialty.  For Miriam it was the radiatori in cartoccio, made with vegetables and a Parmesan-tomato sauce.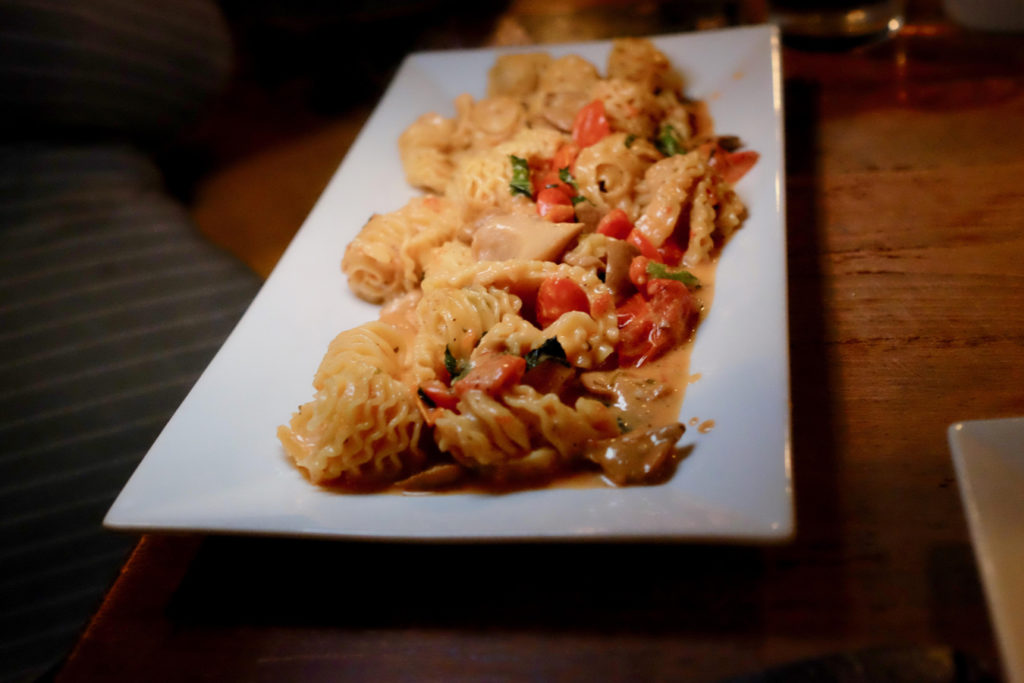 And Cyril tried the mafalde con salsiccia e provola, cooked in a sausage-tomato sauce with smoked mozzarella.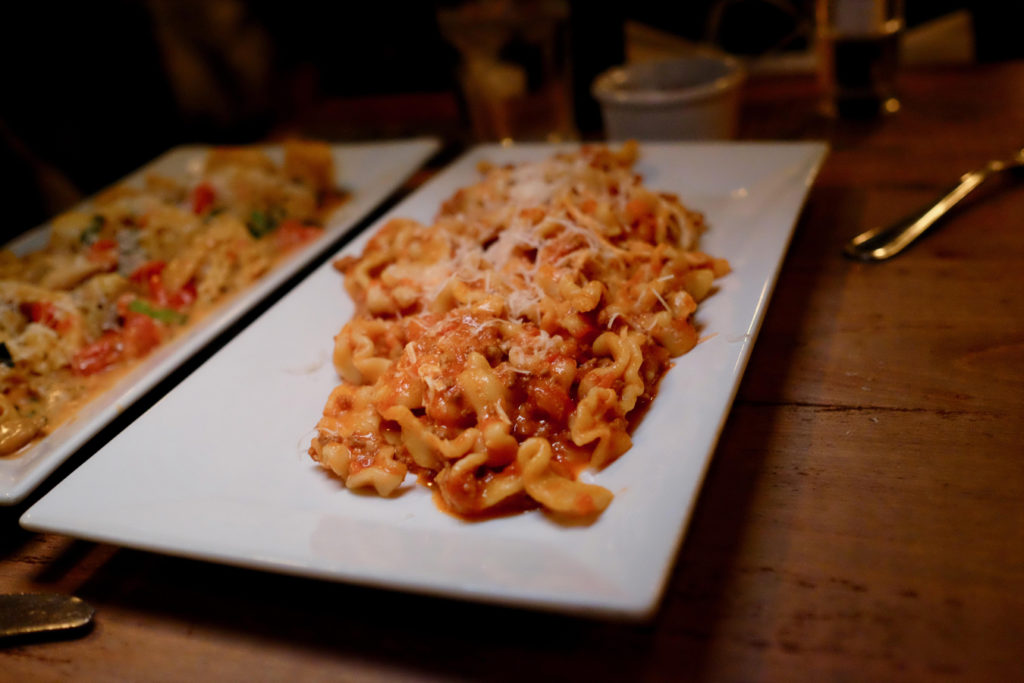 We liked both of these restaurants for what they had on offer:  at Santina we got to try some new and creative takes on pasta as well as an interesting appetizer, and at Zero Otto Nove we really enjoyed the baked pasta and the interesting pizza and bread.  If you're looking for somewhere cool to eat in the ultra-hip area around the Chelsea waterfront, Santina is a good option.  Meanwhile, if you want comfort Italian food in a restaurant where you can spread out a little instead of the usual cramped feeling of Manhattan restaurants, Zero Otto Nove is excellent.  Really, you can't go wrong with either of these spots!