Mashed potatoes are a staple of American cuisine (and you can check out our own recipe here) but have you ever considered preparing sweet potatoes in the same way?  The orange cousin of the tuber family has been getting more and more love lately, mostly in the form of fries and casseroles, but we recently decided to try and mash these potatoes up.  We were inspired by this New York Times recipe, which adds in some interesting sweet and spicy ingredients to make a very flavorful mash.  Our adaptation came out pretty tasty, so try it for yourself.
You'll need:
First, to prepare your sweet potatoes, wash their outsides and place them on a baking sheet.  Heat your oven to 375°F and let them cook for 40 minutes.
Meanwhile, scoop out 3 chipotles with a generous amount of sauce and place them in a food processor.  Puree them into a smooth mixture.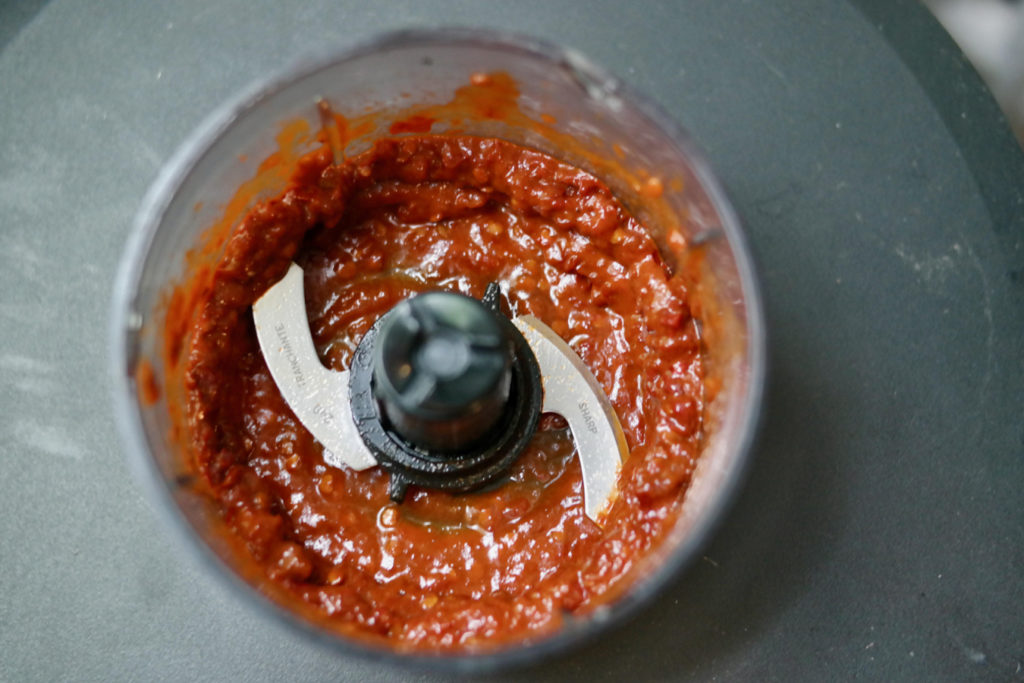 Mix this chipotle blend with 1/3 cup of maple syrup, 3/4 cup of sour cream, 1 1/2 teaspoons of cinnamon, and a pinch of salt.  You can place this sauce in the fridge while you wait for the potatoes to come out of the oven.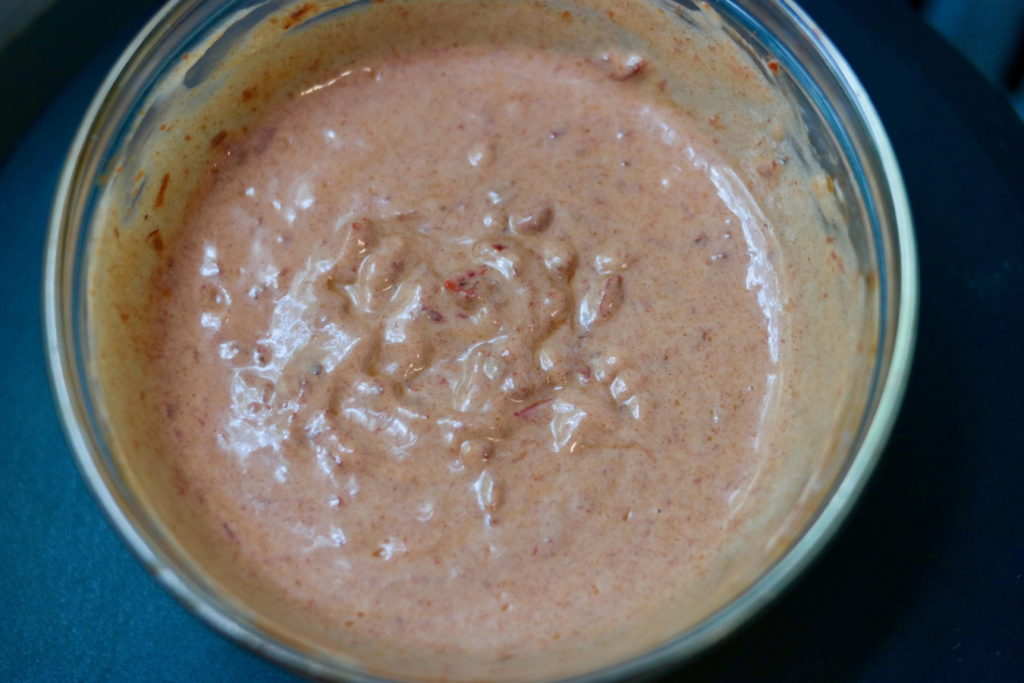 When the sweet potatoes are done, cut them all in half.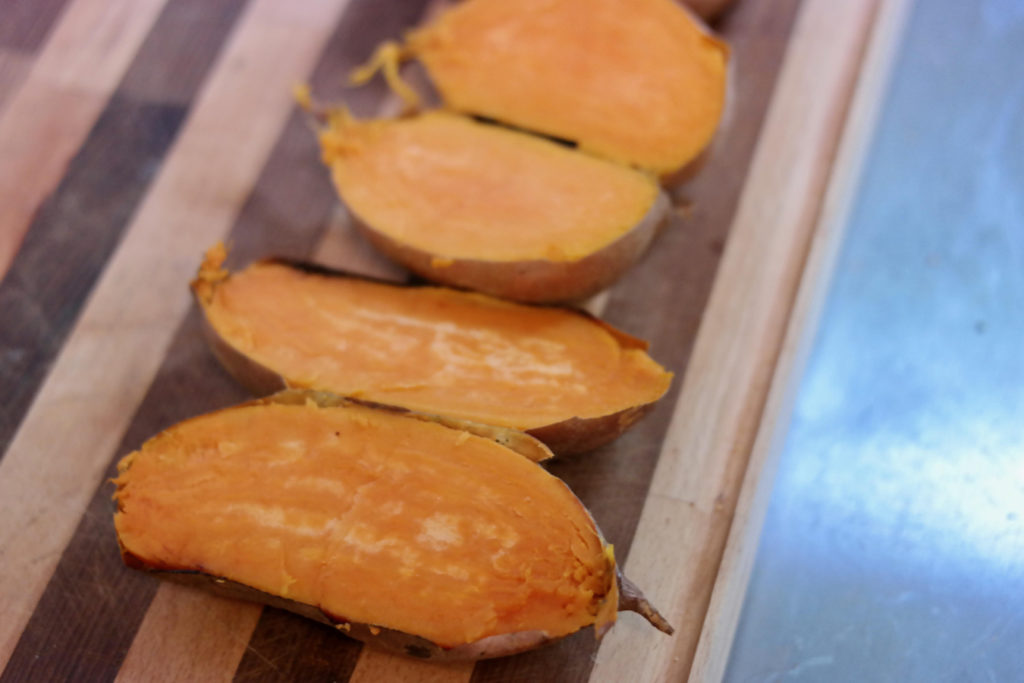 Peel off the skins and cut them into chunks, then press them through a ricer and into a large mixing bowl.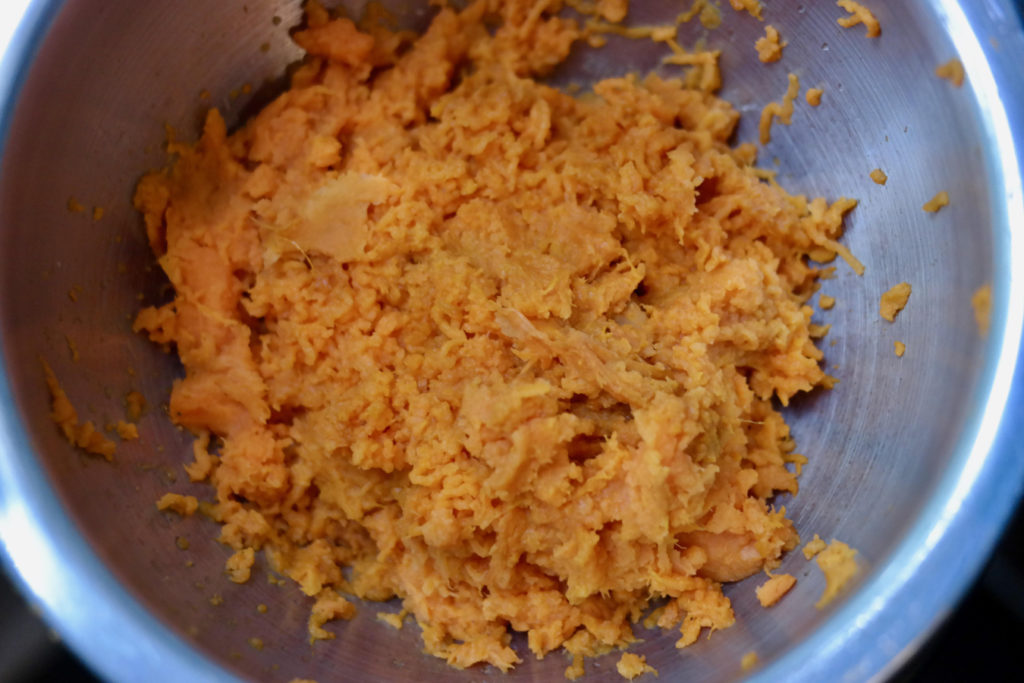 Use a potato masher to break up any tough pieces of potato, then scoop the maple-chipotle sauce into the potatoes and mix it in.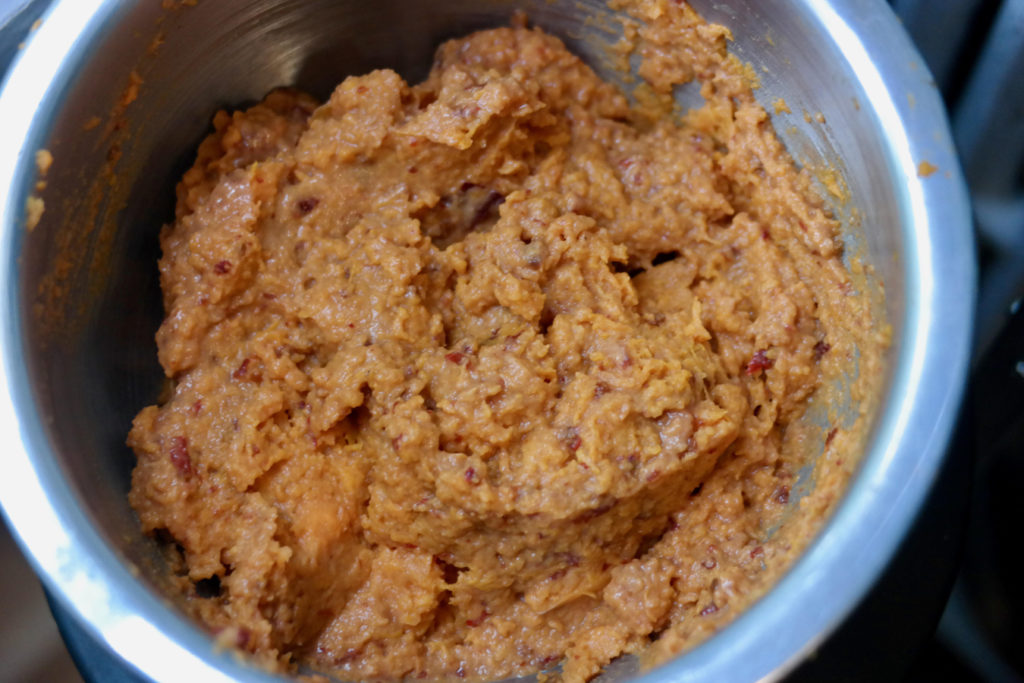 And that's it – now you can serve up your sweet potatoes.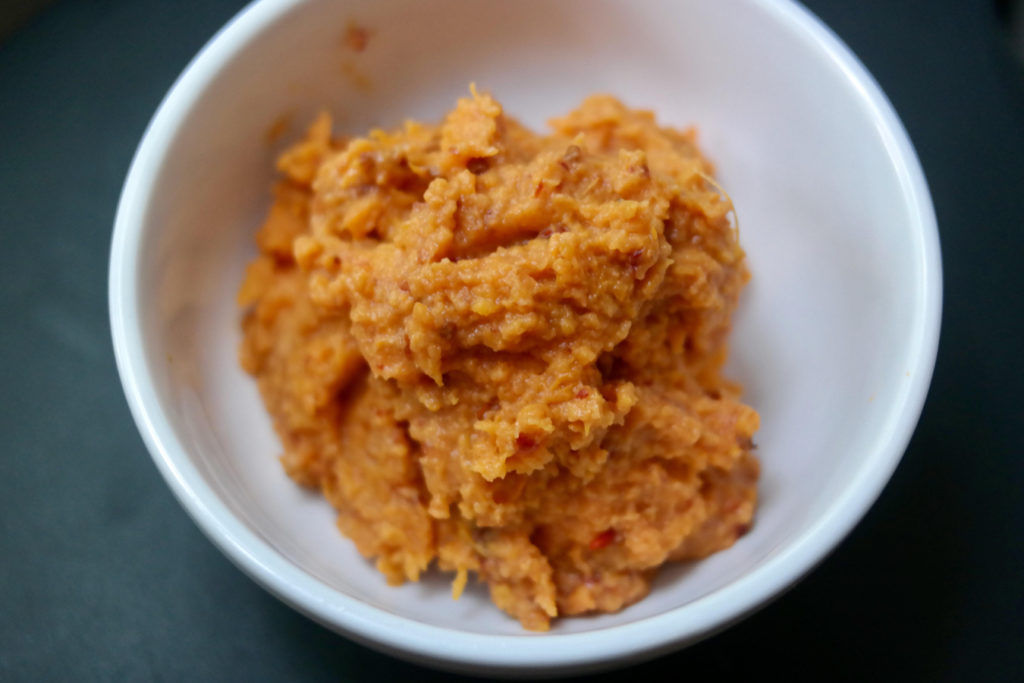 All in all, this is a pretty easy recipe:  you only need five ingredients, and mixing the sauce and mashing the potatoes take just a little bite of time.  You do have to be patient while you wait for the potatoes to roast in the oven, but other than that these mashed sweet potatoes are a breeze – a very tasty breeze!  The sweetness of the maple syrup and the spiciness of the chipotles, along with some cinnamon, are great flavors to pair with the taste of sweet potatoes, and these ingredients provide a unique twist on your typical sweet potato dishes.  If you've never thought to mash this kind of potato before, or you've never even considered that maple and spicy peppers would go well with sweet potatoes, we hope we can change your mind by showing you just how amazing this recipe is.