Independence Day is coming up this weekend, which means it's time for outdoor barbecues!  Whether you're hosting one of these get togethers or you've just an invitee, you're going to need to arm yourself with some crowd-pleasing foods.  Well, we recently tried out this recipe from the New York Times for smashed potatoes and after adapting it for ourselves to make it vegetarian, we think it's an excellent party snack – after all, what's not to love about a bite-sized treat of potatoes piled with excellent toppings?
If you want to make these, you'll need:
First, cut up your potatoes into quarters and toss them in a bowl with a generous drizzle of olive oil, plus some salt and pepper.  Spread the potatoes out on a baking sheet and roast them at 400°F for 45 minutes, taking the pan out of the oven every 10 minutes to push the potatoes around with a spatula so they cook evenly.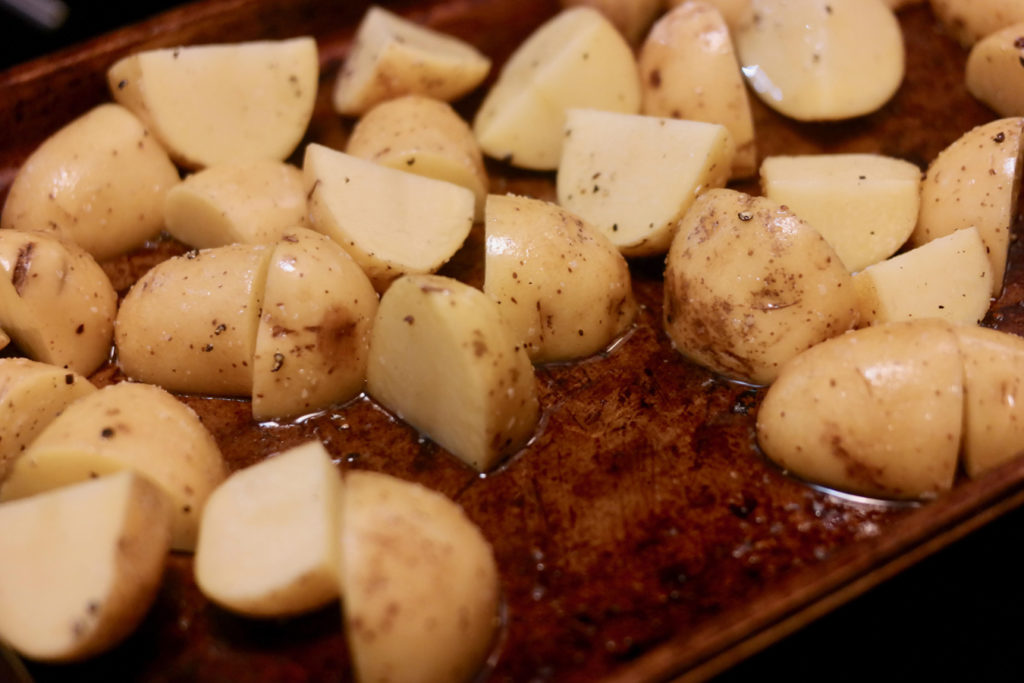 While the potatoes are in the oven, cook your bacon strips in a cast iron pan over medium heat – let them brown slightly on one side and then flip them over to crisp on the other side, but watch them carefully so they don't burn.  Set them aside on a plate when they're finished.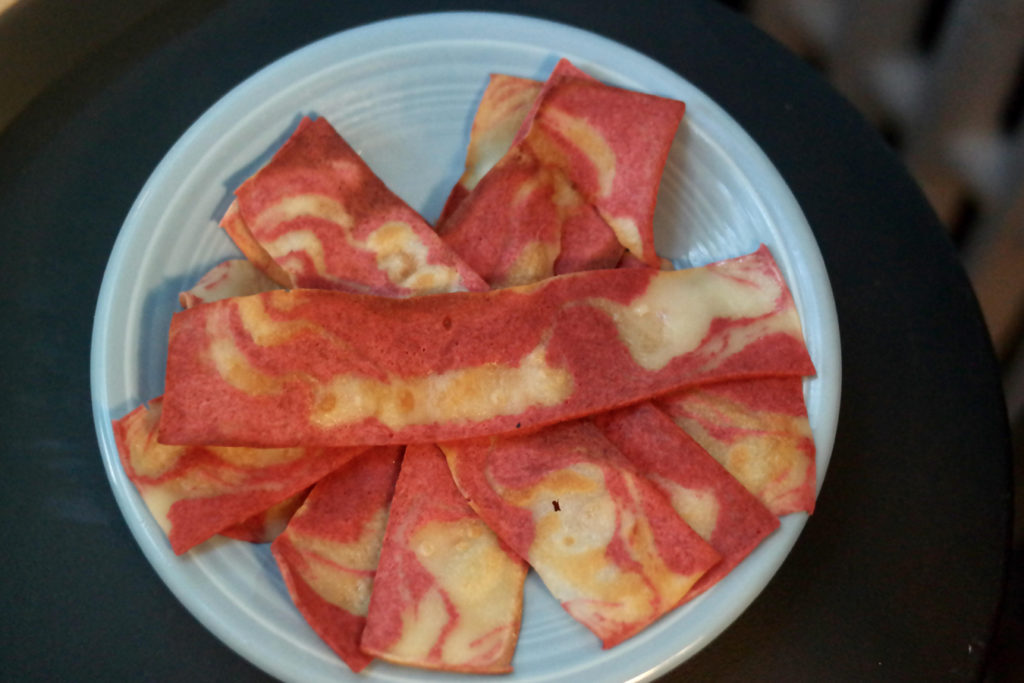 Once the potatoes are done, spread the potato pieces across three baking sheets and make sure you keep the oven on.  Take a drinking glass, coat the bottom in some extra olive oil, and gently press down on each potato piece so it smashes into a round.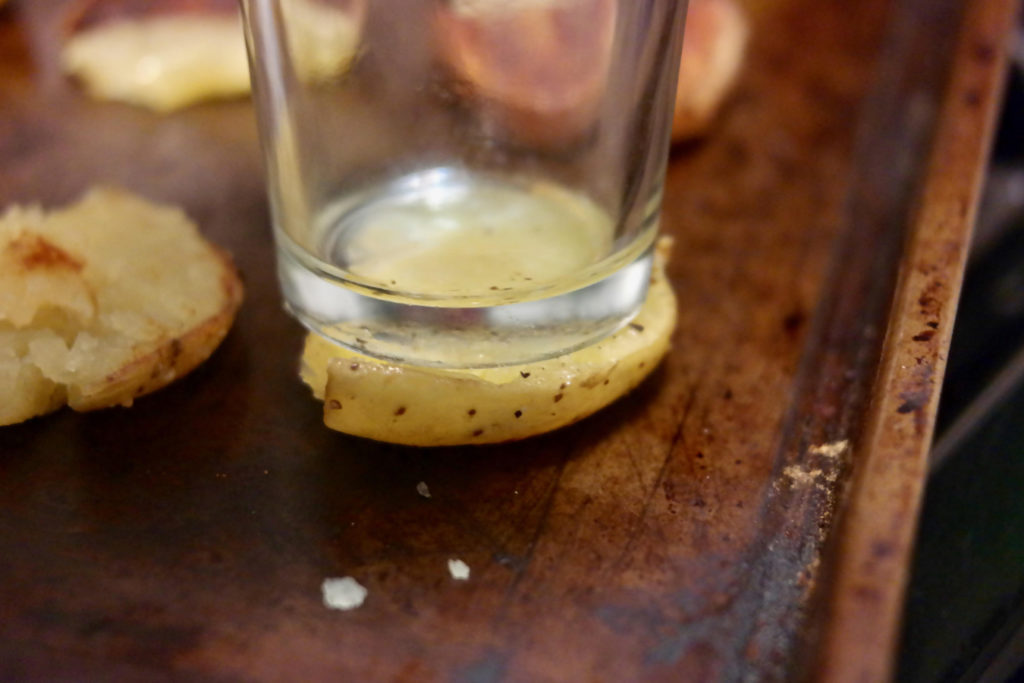 Now take a small handful of spinach leaves and toss them with a little more olive oil.  Tear the leaves into small pieces and place some on top of each potato.  Then crumble the bacon strips over the greens.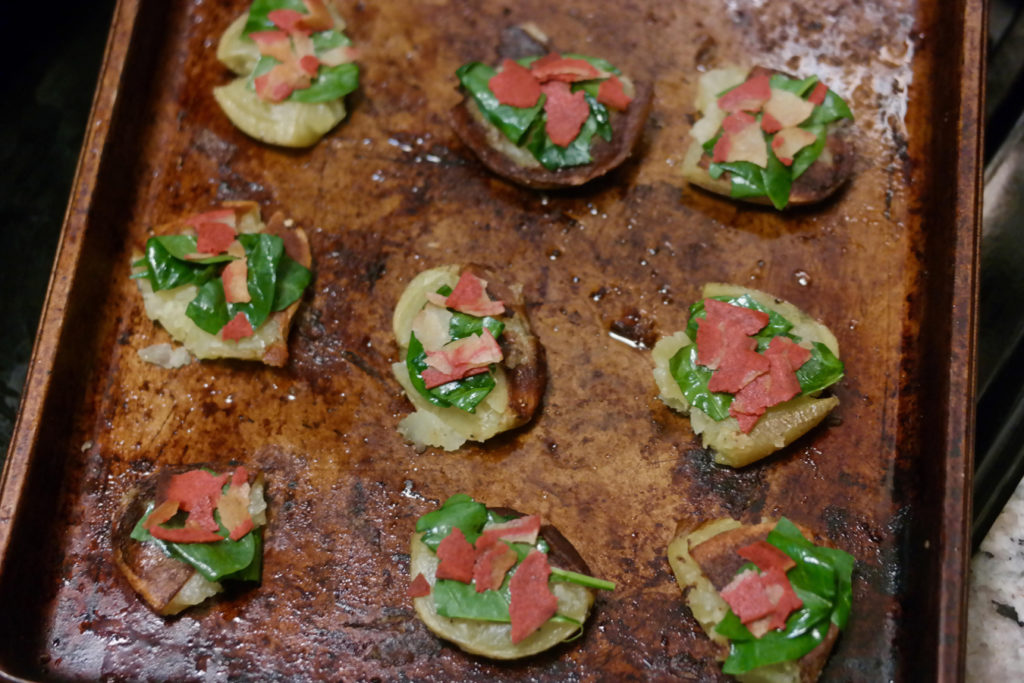 Grate about 1 cup of the white cheddar cheese and sprinkle that over each smashed potato as well.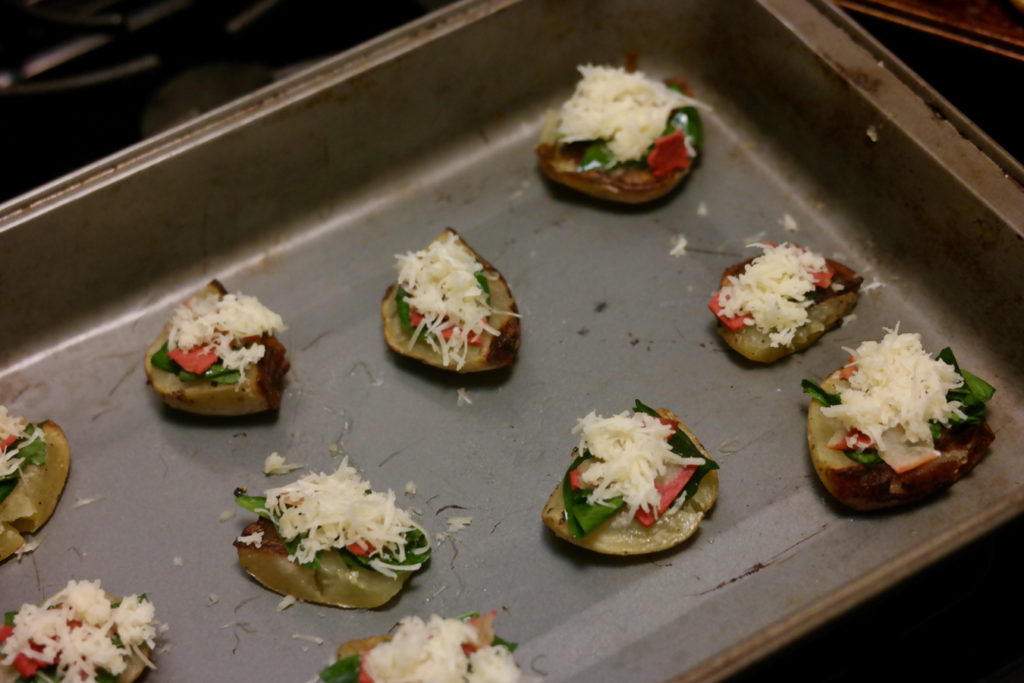 Place the potatoes back in the oven for 5 minutes to melt the cheese.  While you're waiting cut your avocado into thumb-sized pieces.  When the potatoes come out of the oven once more, give them a little time to cool and then top them with some sour cream, one piece of avocado each, and some extra pepper.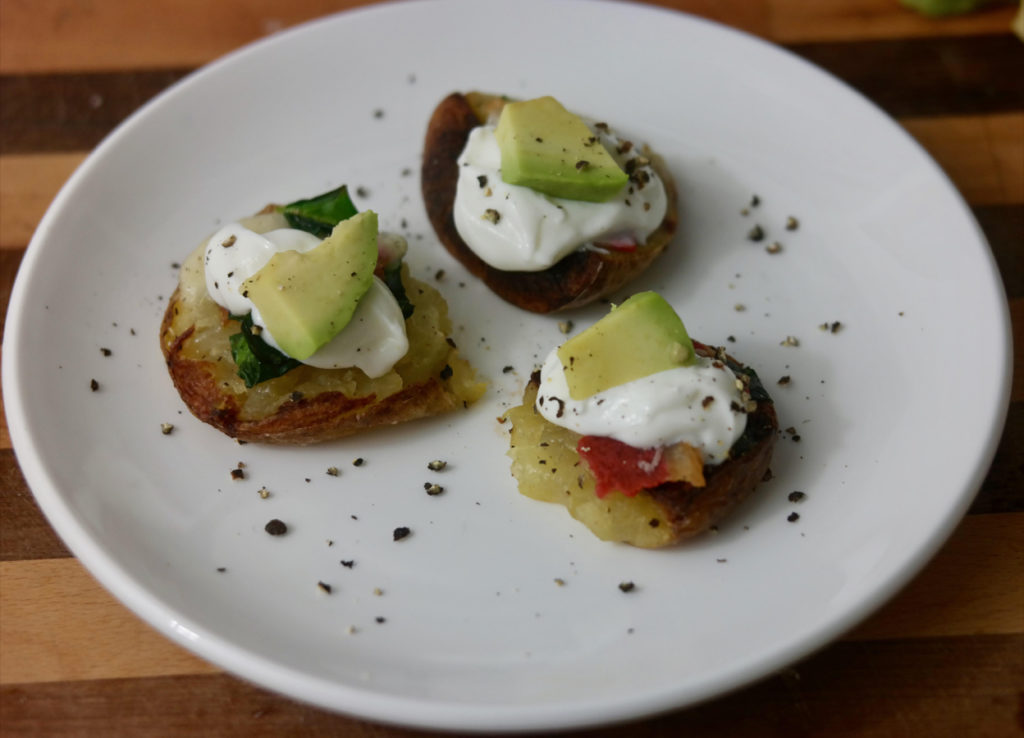 This recipe has just about everything you could ever want in a finger food:  potatoes roasted in some olive oil, bacon (well, the vegetarian kind at least), cheese, sour cream, and avocado.  All these rich ingredients stack well on top of the potatoes and give each bite some great flavors.  These potatoes and their ingredients are all the great tastes of summer cookout food, so you really can't go wrong bringing these to any gathering this season.