When it comes to cooking in the middle of a hot summer, what you're really looking for is something easy that requires no oven at all.  Luckily for you, we've got here a simple pasta recipe that involves using only your stovetop – so it's perfect when you want a homemade meal without all the hassle or the heat.  We adapted this for our own from a recipe in the New York Times and we liked how quick it was to make on a day when we were kind of rushed and hungry – so, here's how you can cook this up for yourselves.
You'll need:
An onion
Garlic
Tomato paste
A 28-ounce can of diced tomatoes
A stick of cinnamon
Half-and-half
12 ounces of pasta
A 15.5-ounce can of chickpeas
Parsley
Of course you'll want to start by boiling your pasta, and while that's cooking dice up your onion and place it in a pan along with 4 roughly chopped garlic cloves and a little olive oil.  Season the onion and garlic with salt and pepper and cook over medium heat until the vegetables start to brown, then add in a tablespoon of tomato paste, all of your diced tomatoes, and the cinnamon stick.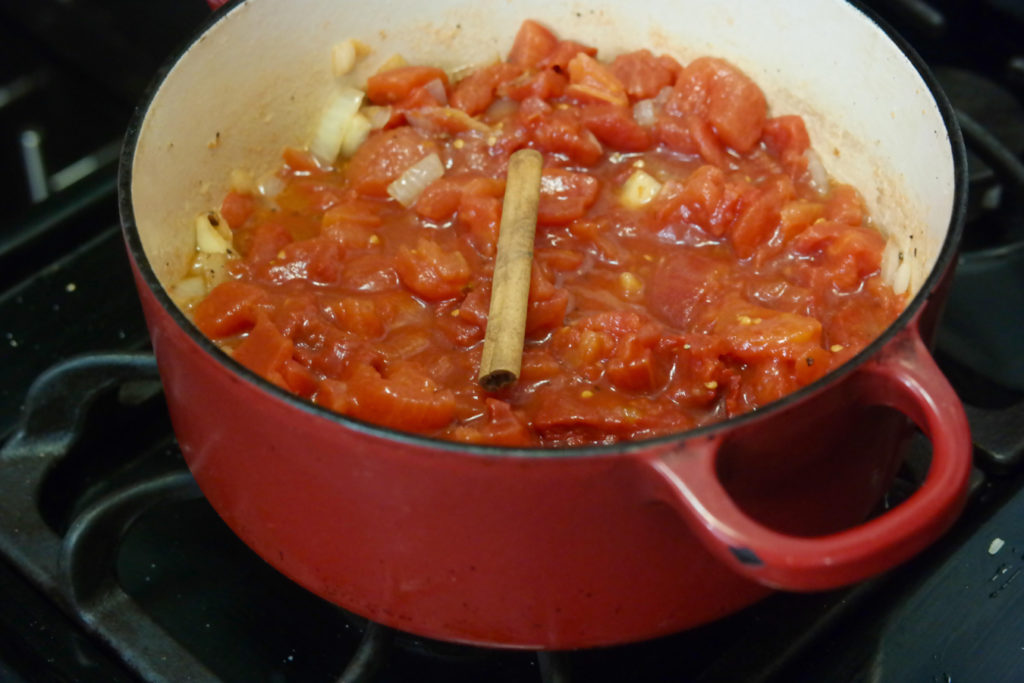 Simmer this mixture for about 10 minutes, then take out the cinnamon and stir in 1/2 -3/4 cup of half-and-half, depending on your taste.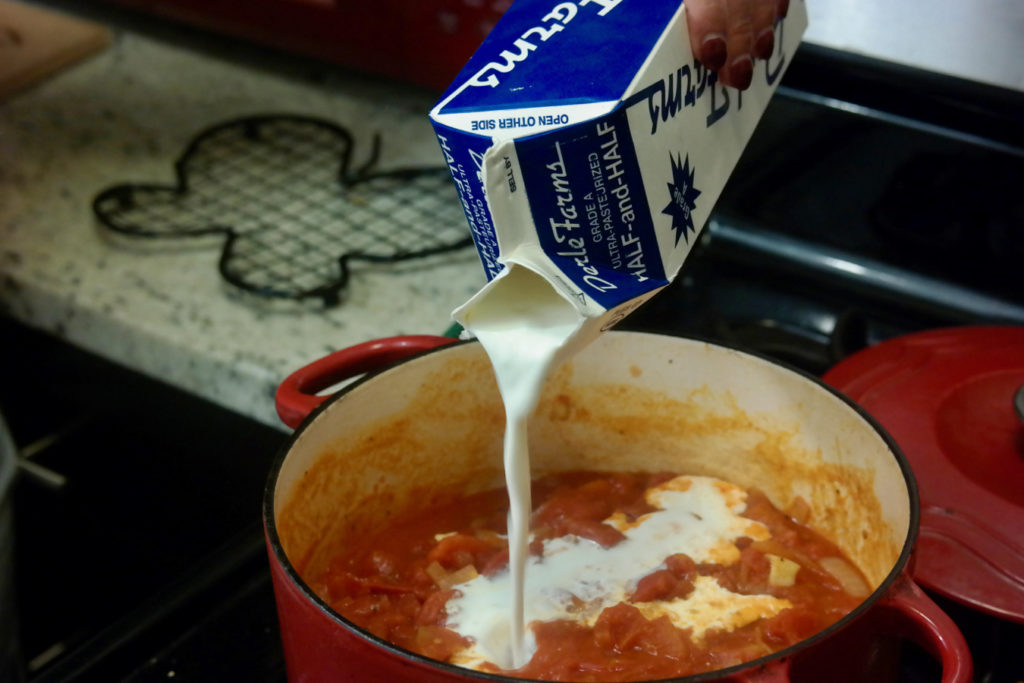 Drain your can of chickpeas thoroughly and add it to the tomato sauce, then turn off the heat.  When your pasta is done, mix it with the sauce.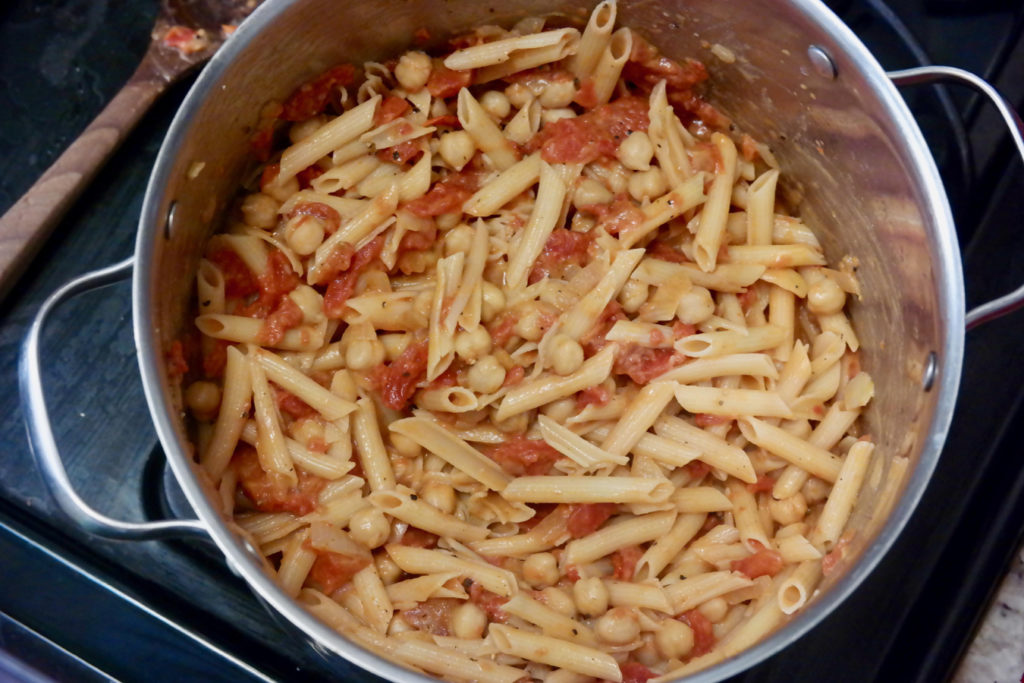 Now you can serve it up topped with some chopped parsley.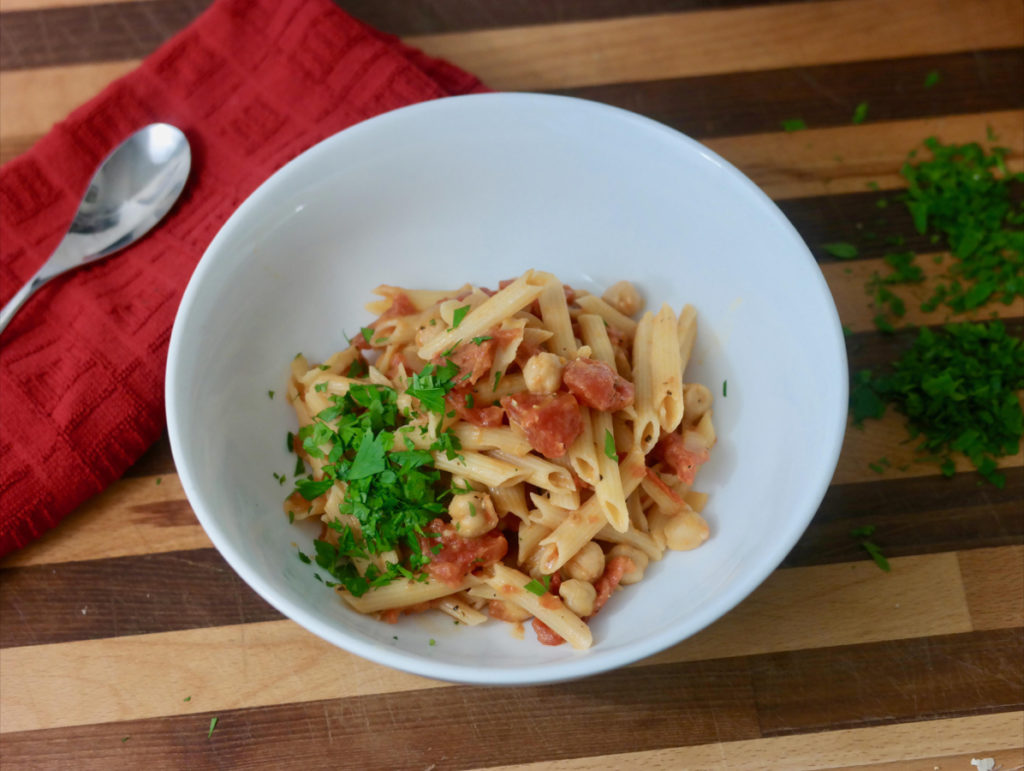 And that's it – in under half an hour you can have a quick and tasty pasta.  The sauce is super easy to make, but with the tomatoes and half-and-half it comes out very flavorful and creamy.  The chickpeas, meanwhile, provide a nice bite to the pasta and a contrasting taste with the sauce.  You might never have considered adding chickpeas to pasta, but paired with a simple sauce this makes for an excellent recipe to add to your stable of vegetarian pastas.