There are so many amazing restaurants we've visited around New York lately, so we're going to dedicate today's post to highlighting a couple of places we've been recently.  The two spots we're writing about today serve very different cuisines in very different settings, but they're both in Brooklyn's Williamsburg neighborhood.  Williamsburg has a lot going on and many different options for food, but we liked both restaurants enough that we're going to show you what we got at each.  Just be warned, we are showing some images of meat here.
First, in northern Williamsburg is Nora Thai, a new spot that just opened up a few months ago.  As you might be able to guess, this is a Thai food place, and their space is pretty impressive:  not only is the restaurant huge, but it's also interestingly decorated with relics and statues from Thailand.  We decided to start our meal there with the roti with massaman curry – the idea being that you dunk the flaky bread into the spicy curry:
Nora Thai has an extensive vegan menu, so Miriam ordered off of that – this is the red curry with tofu, eggplant, bamboo shoots, and red bell peppers.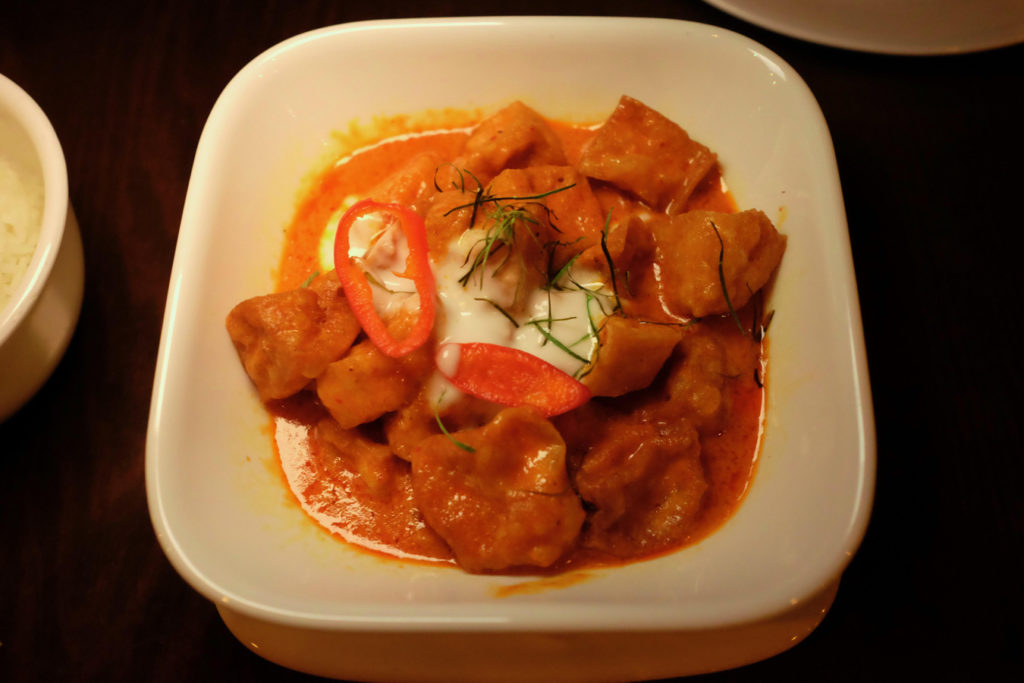 Meanwhile, Cyril got the Japanese eggplant with shrimp in a basil-chili sauce.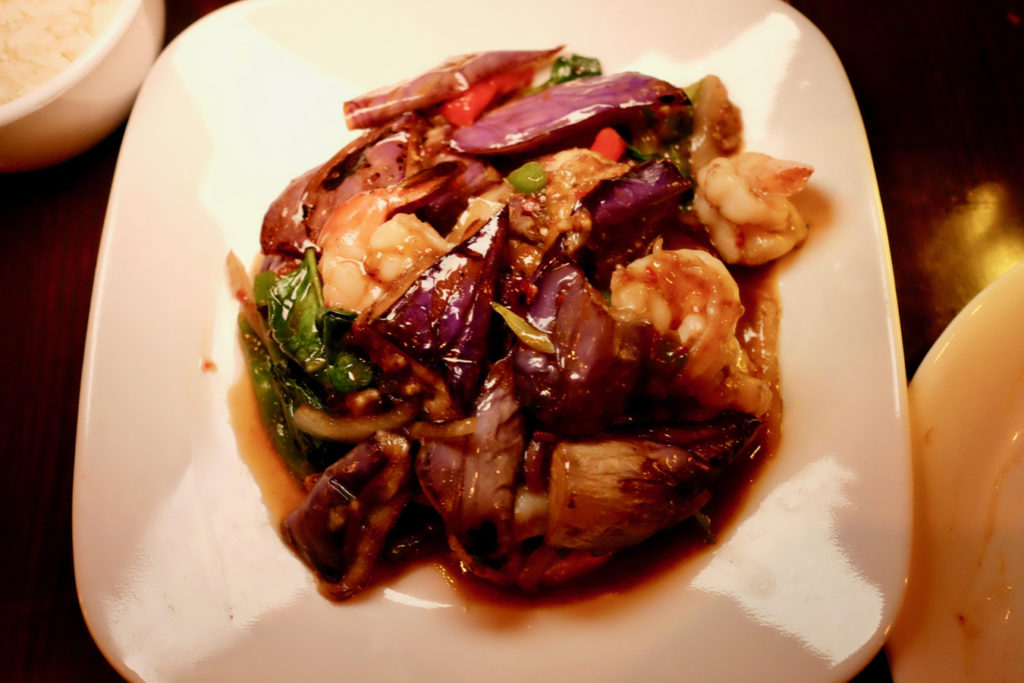 Nora Thai was pretty great, but if you're looking for something more casual you can head a little farther south to the Brooklyn waterfront, where you'll find the Williamsburg location of Mekelburg's (there's also an outpost in Clinton Hill).  Mekelburg's is many different things at once:  a specialty grocery store selling all kinds of interesting food, a craft beer distributor, and in the back of the store you can find a small area serving up food and drinks.  We decided to try a variety of things on that space's menu, starting with these spicy Sichuan peanuts: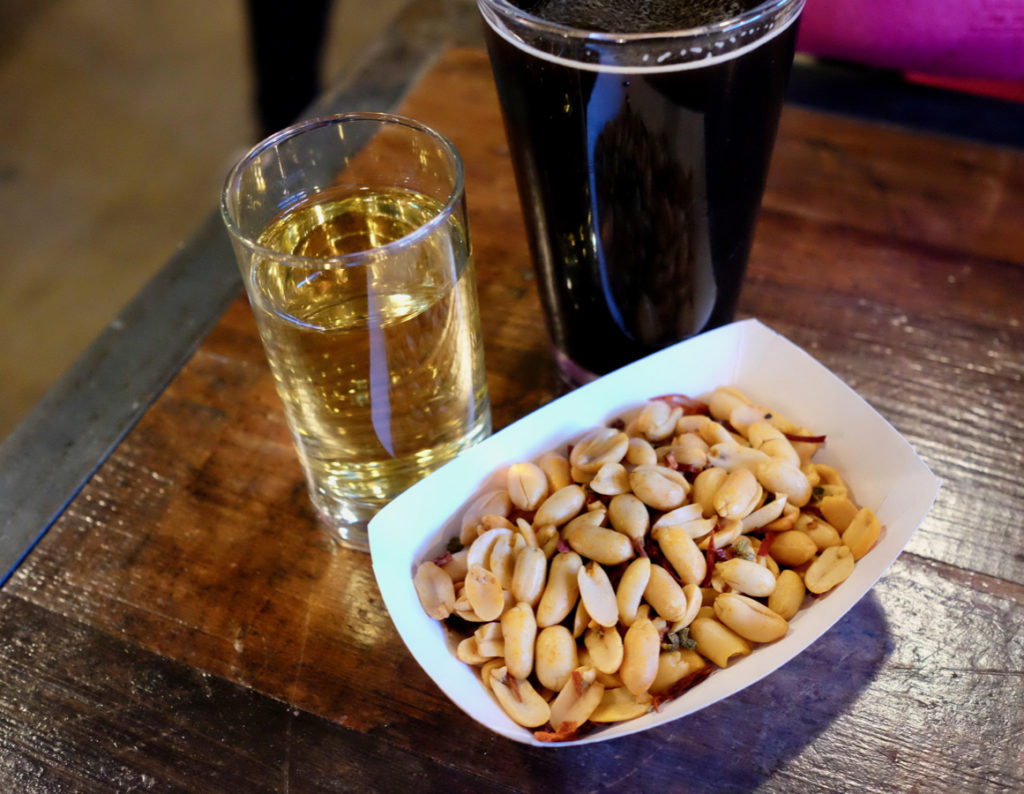 Then Miriam had the mac and cheese, made with Parmesan, raclette, and Gruyère cheeses.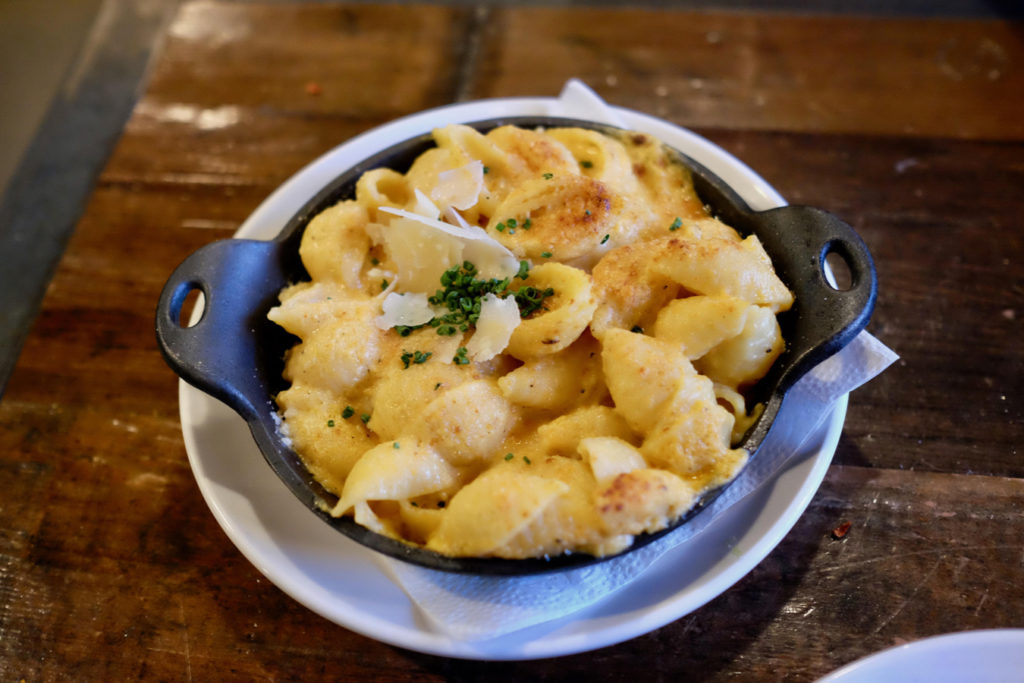 Cyril tried their signature Mekelburger, served with fries on the side …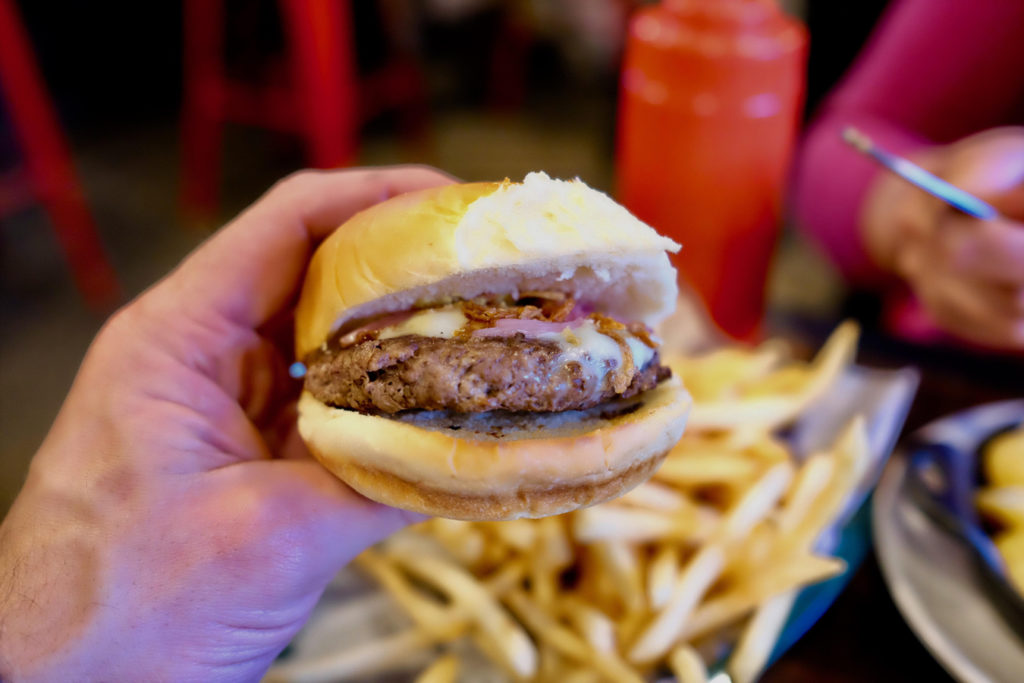 … and also one of their famous salt baked potatoes, this one topped with slab bacon, sour cream, and raclette cheese.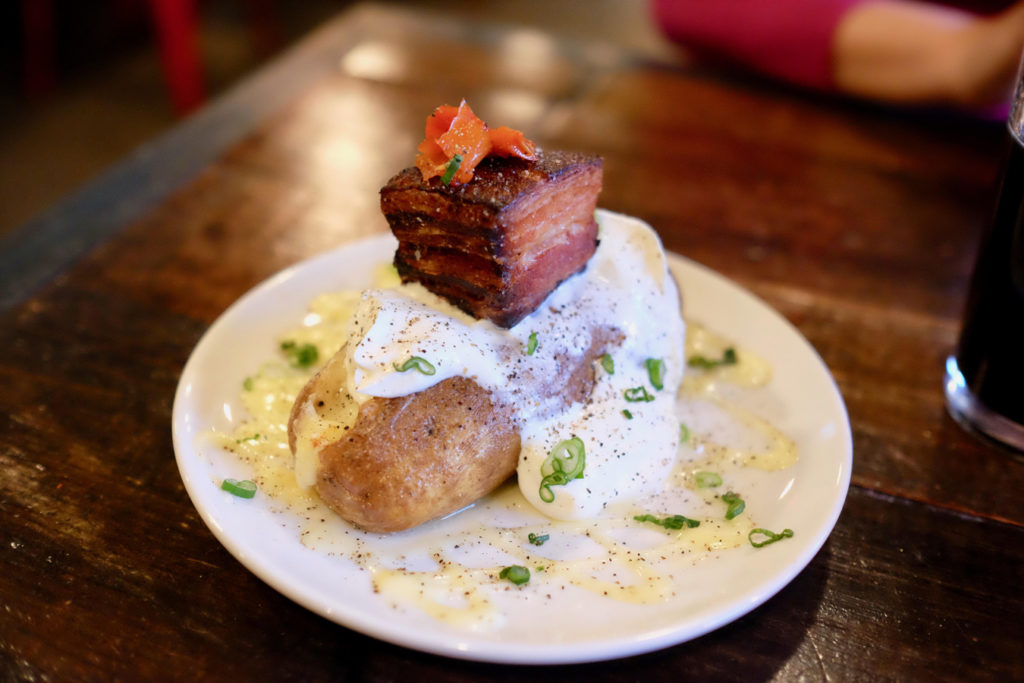 And for dessert we had their chocolate babka bread pudding, with a slice of vanilla ice cream and apples on top.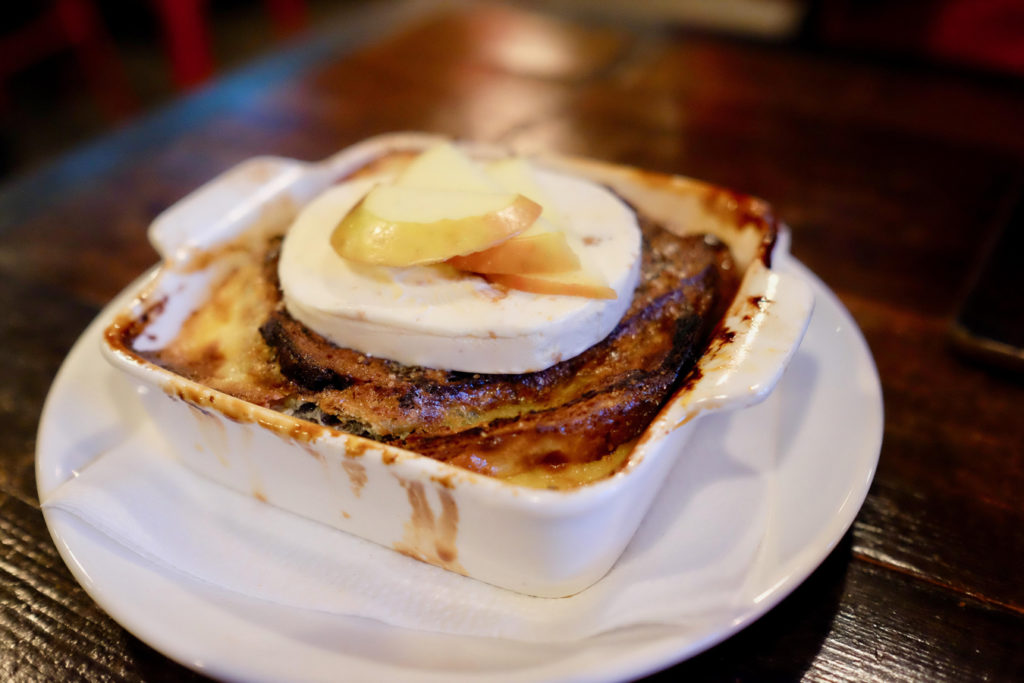 Thai food and pub food don't really have all that much in common, but these two places go to show just how unique and diverse Williamsburg is in its restaurant offerings.  You can get some excellent Thai dishes in a new and fancy space, or you can head to the back of a grocery and beer store for some interesting, tasty comfort dishes. Each place is good in its own right and has unique food and settings to offer – so if you happen to be in Williamsburg and you're searching out something to eat, give these two spots a try.