Here's another quick, filling, and healthy recipe for these hot summer days:  roasted sweet potatoes, seasoned with sesame and herbs and paired with a cool, spicy sauce.  The prep time for making these sweet potatoes is pretty minimal – it's really a "set it and forget it" recipe – and the result is pretty unique and incredibly tasty.  We adapted this from a recipe we saw in Bon Appétit and thought it was a perfect easy recipe for a hot day when we were feeling lazy but still wanted something veggie-rich.  We really enjoyed making and eating sweet potatoes this way, and we hope you will too.
To make this, you'll need:
4 large sweet potatoes
Olive oil
A 16-ounce container of plain Greek yogurt
A large hot pepper
A lemon
Black sesame seeds
Mint
First, take your sweet potatoes and rub their outsides in a generous amount of olive oil.  Place them whole on a baking sheet that's either been coated in cooking spray or lined with parchment paper, and roast them at 400°F for 30 minutes, then flip them over and roast for another half hour.  Let them cool for a few minutes, then peel their skins off and chop the potatoes roughly into large chunks.  Place these pieces back on your baking sheet and roast again, this time at 450°F, for another 20-25 minutes until they begin to brown.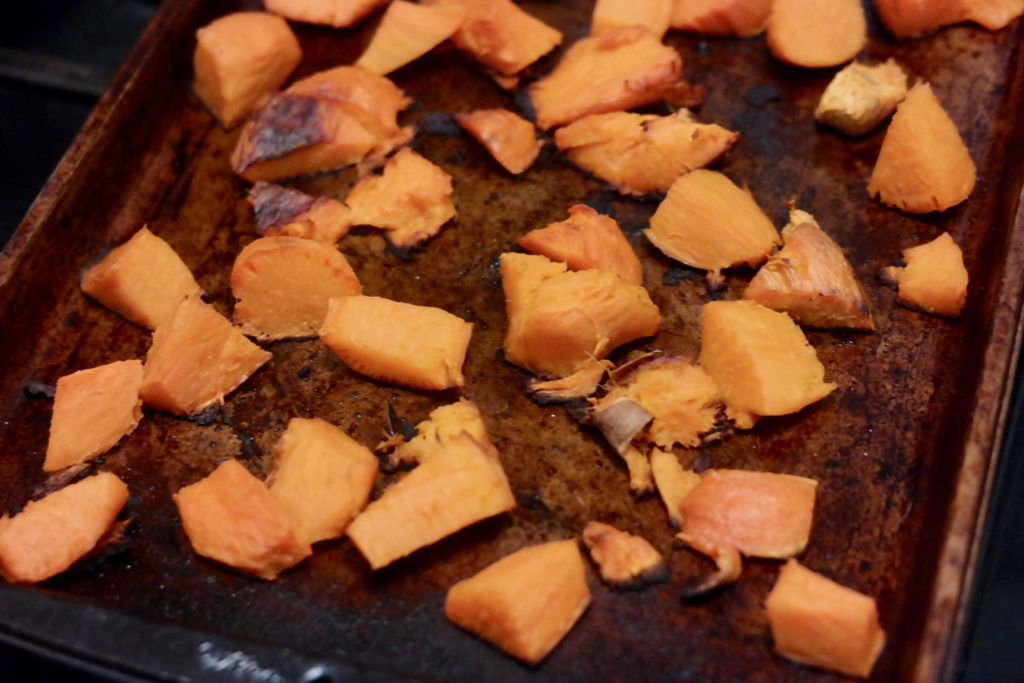 Meanwhile, make the sauce for the potatoes by mixing all of your yogurt with about 2 teaspoons of zest from your lemon and the juice from half of the lemon.  Grate your chili into the yogurt and stir this in as well, then spread the yogurt sauce into the bottom of a serving dish.
When the potatoes come out of the oven, layer them on top of the yogurt, then sprinkle black sesame seeds on top and scatter mint leaves over everything.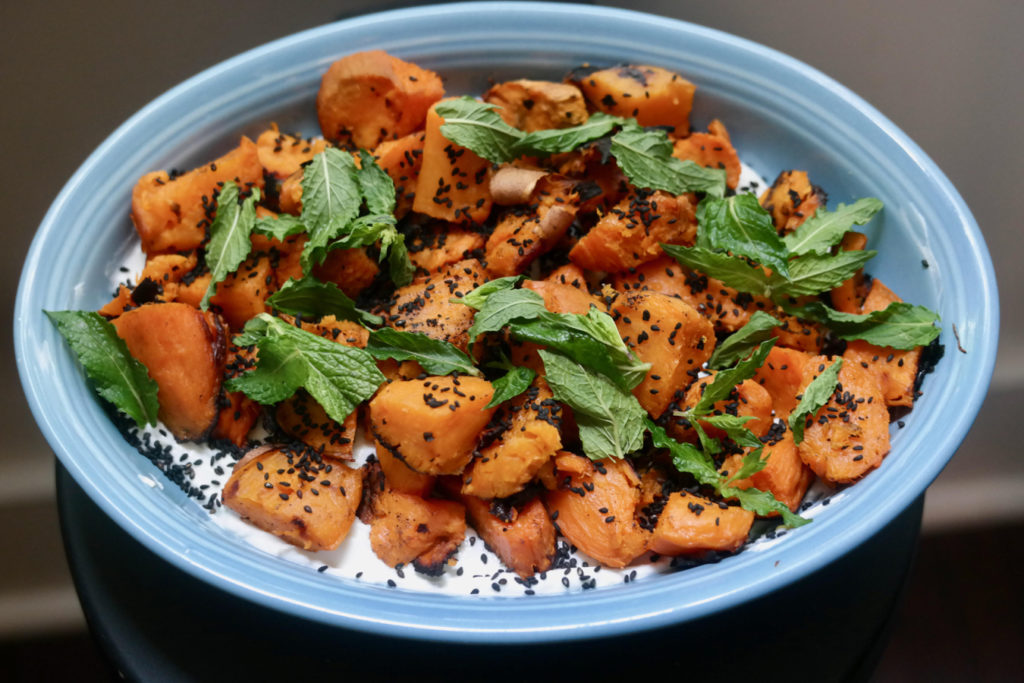 And now you can dig in and serve up your sweet potatoes!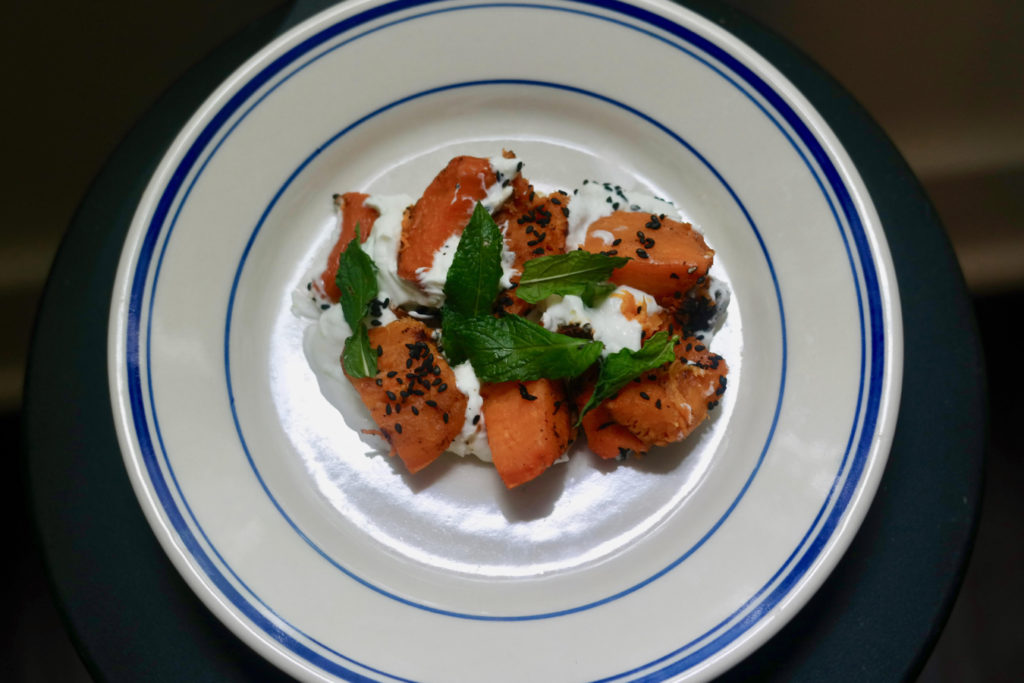 What we love about this recipe – besides the fact that it's super simple – is how many different flavors it packs:  the oven-roasted taste of the potatoes, the tanginess of the yogurt mixed with the spiciness of the grated pepper, the crunch of the sesame seeds, and the mint on top adds in a nice touch that brings everything together.  All you need is just a handful of ingredients and a few minutes to prepare the potatoes and mix the yogurt sauce and you've got a really interesting take on sweet potatoes – so try it out and we're sure you'll like this dish as much as we did.