In Spanish cuisine, rice is a popular base for all kinds of different meals.  Of course we've all heard of paella, but in Spain you can find plenty of other arroz dishes, including some made by cooking the rice in broth, which lets each grain absorb some extra delicious flavors.  And interestingly, Spanish food also features quite a lot of mayonnaise – in fact, some believe that mayo was invented in Spain in the 1700s.  Reading all this, you might be thinking right now that broth-y rice and mayonnaise are a strange combination – but we're going to show you a way that they come together beautifully.  We were inspired to make this based on a recipe we found in the New York Times, although we decided to put our own spin on this dish.  And while we were initially skeptical about putting mayo on a hot rice dish, we really enjoyed the way this tasted and how it came out, so we want you to try it out too!
To make this, you'll need:
8 ounces of whole mushrooms
Garlic
Mayonnaise
A lemon
Olive oil
Thyme
Rice
Vermouth
Vinegar
Chives
First, dissolve your bouillon cubes in 4 cups of boiling water.  Tear the stems out of your mushrooms, place them in the boiling broth, and let them simmer over low heat for 15 minutes.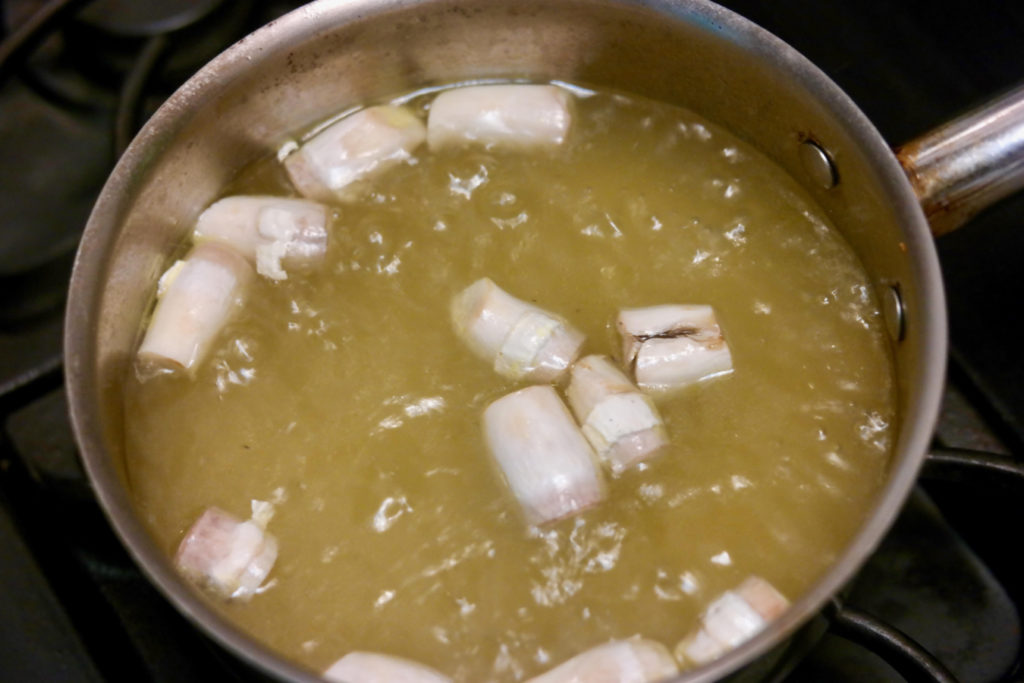 Meanwhile, heat a tablespoon of olive oil over medium heat in a large pan, preferably one with high sides, and add in one or two finely chopped garlic cloves.  Cook until the garlic softens and just becomes brown.  Slice up your mushrooms and add those to the pan with another tablespoon of oil, letting them cook until they brown.  Sprinkle everything with thyme leaves.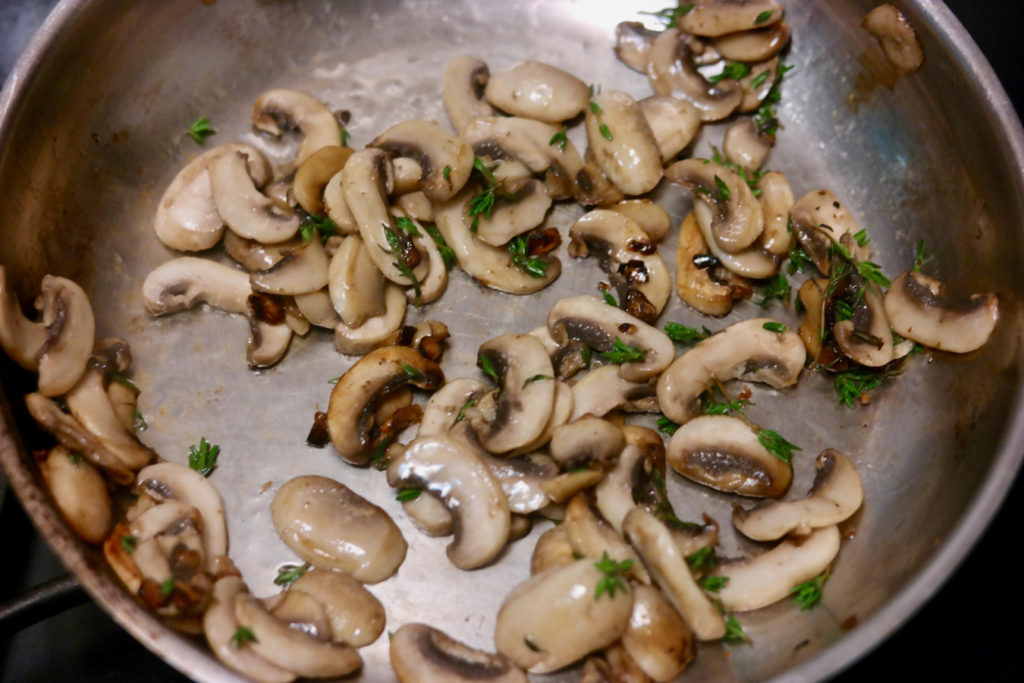 Now measure out a cup of rice and put that into your pan.  Let it toast for just a minute, then slowly add in 1/2 cup of vermouth.  Pluck the mushroom stems out of your broth and pour half of the broth into the pan, then bring it to a simmer over medium-low heat.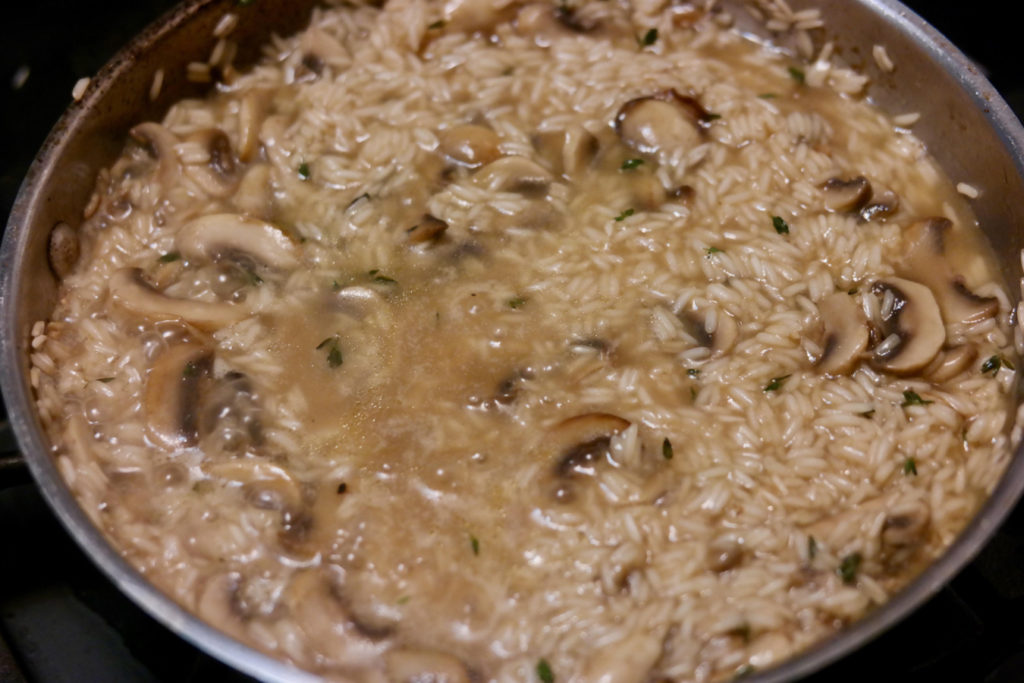 After around 5 minutes this liquid will be mostly absorbed, so now you can gradually stir in the remaining broth a half-cup at a time, until the rice has picked up most of the liquid.  Cook for another 5 minutes or so until the rice is plump but not burned or stuck to the pan.
While the rice is on the stove, make your sauce by grating another clove of garlic into 1/3 cup of mayonnaise, then mixing in the juice from half a lemon and a tablespoon of olive oil.
When your rice is done, sprinkle some chopped chives over the top.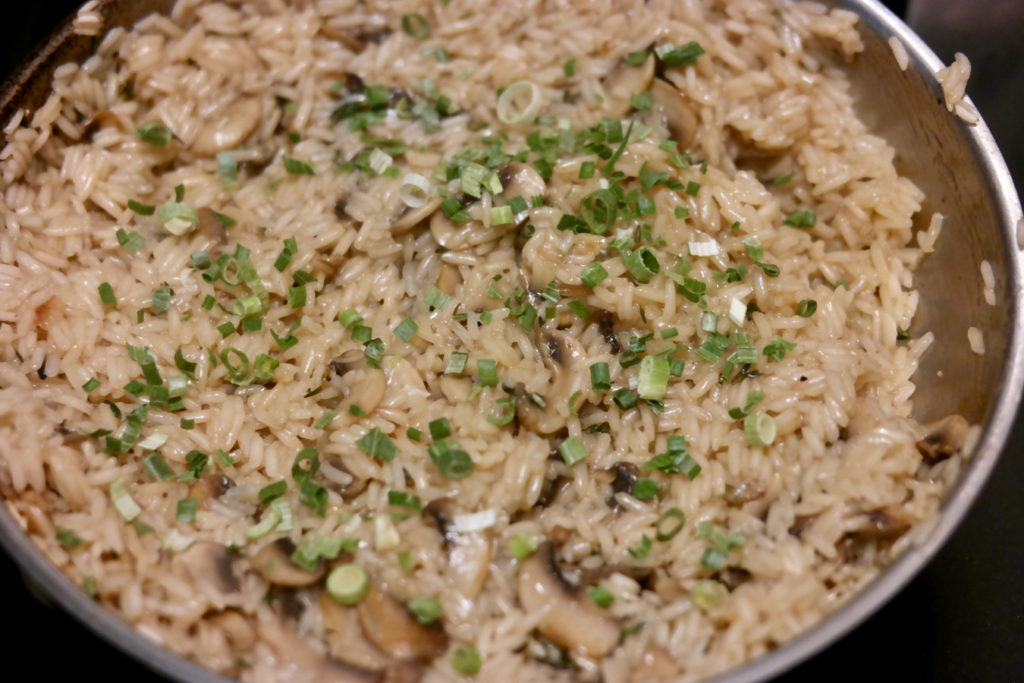 Dish out the rice and serve with dollops of sauce.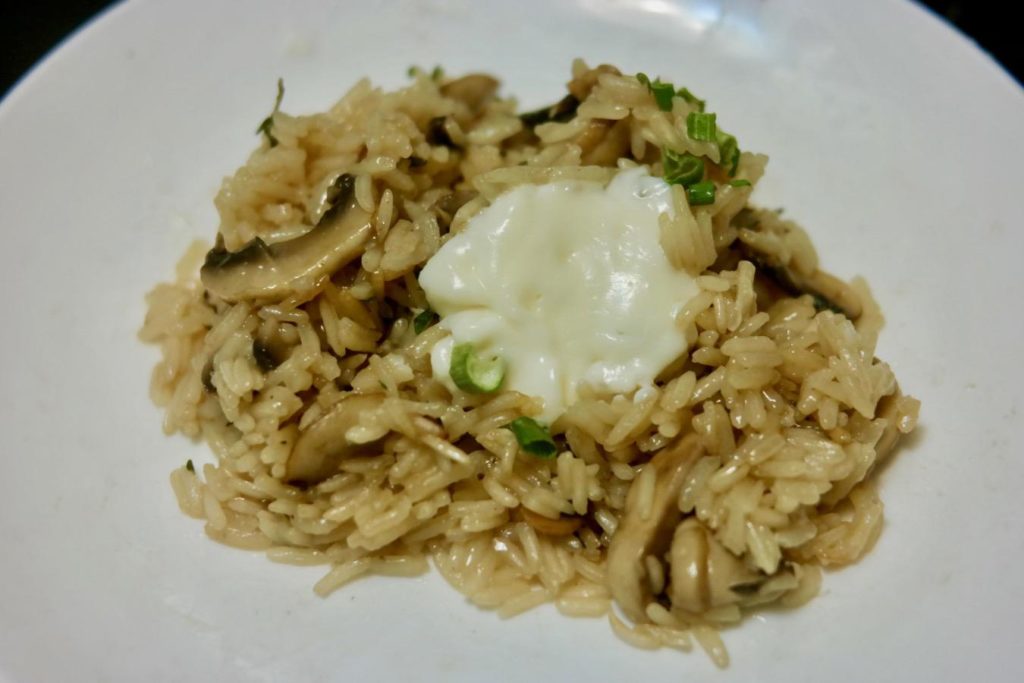 And there you have an incredibly flavorful rice dish:  cooking the grains in a broth, and simmering that broth with stems that you would otherwise throw away, amplifies the tender sautéed mushrooms mixed in.  Thyme and chives add in some great herb flavor, and the creamy topping – enhanced with olive oil, garlic, and lemon – is a great pairing for this savory rice.  Spanish cuisine has a reputation for leaning heavily on meat and seafood, but as you can see with this recipe there are tasty vegetarian options as well.  So if you're looking for some meatless Spanish food, or perhaps an interesting take on rice, you can't go wrong here.