There's probably a million different ways to prepare sweet potatoes:  you can roast them (as we've done before), you can mash them (we've also done that), you can whip them into a bisque, and some of our fellow Americans really like to bake them with marshmallows for some reason.  But if you're looking for something new, here's a sweet potato dish we tried recently that we really enjoyed.  We based this off a recipe we found in the New York Times, and what liked about this one was that it brought an unusual flavor – Middle Eastern tahini – to the richness of sweet potatoes.  As a bonus, this dish is pretty simple to make, and with just one swap it can also be vegan!  So, here's how you can cook it up for yourself.
You'll need:
3 large sweet potatoes
Butter, or a non-dairy butter substitute if you want vegan potatoes
Tahini
A lime
Soy sauce
Sesame oil
Garlic
Black sesame seeds
First, fill a large pot about 1/4 of the way with water and bring that water to a boil.  Place a colander into the pot so it nests inside the pot but doesn't touch the water.  Put your whole potatoes into the colander and then cover them with a lid and let them steam for 40 minutes until they're completely softened.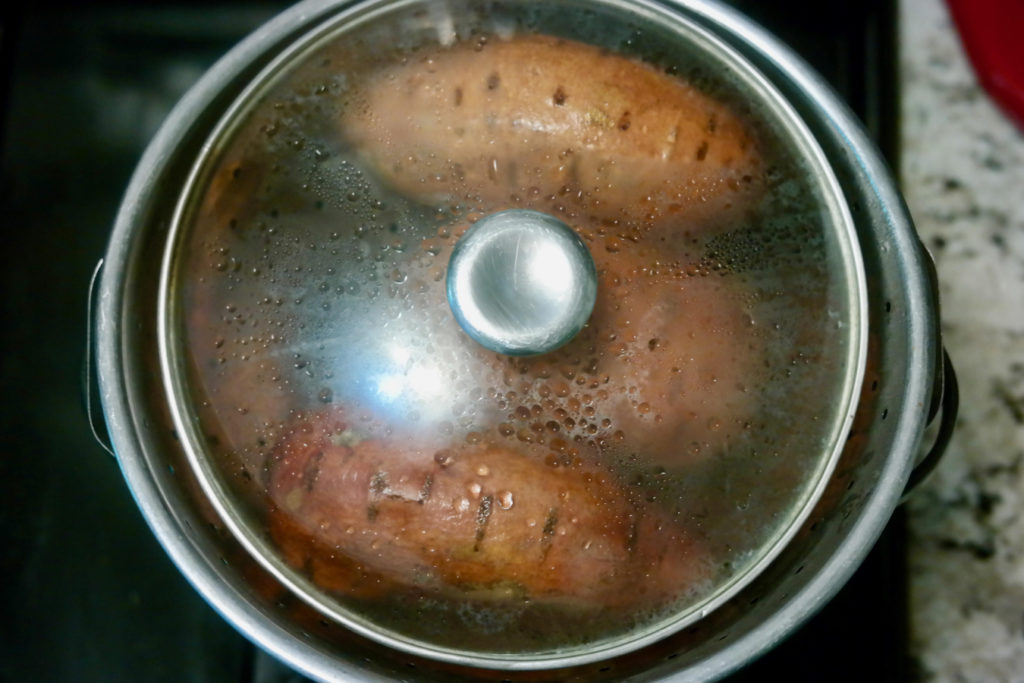 While you're waiting, take 3/4 of a stick (or 6 tablespoons) of butter or non-dairy butter substitute out of the fridge and let it come to room temperature.  Stir together 1/4 cup of well-mixed tahini, the juice from your lime, 2 tablespoons of soy sauce, a teaspoon of sesame oil, and a grated garlic clove.   Once the butter is softened, whisk that in to make a mostly smooth sauce.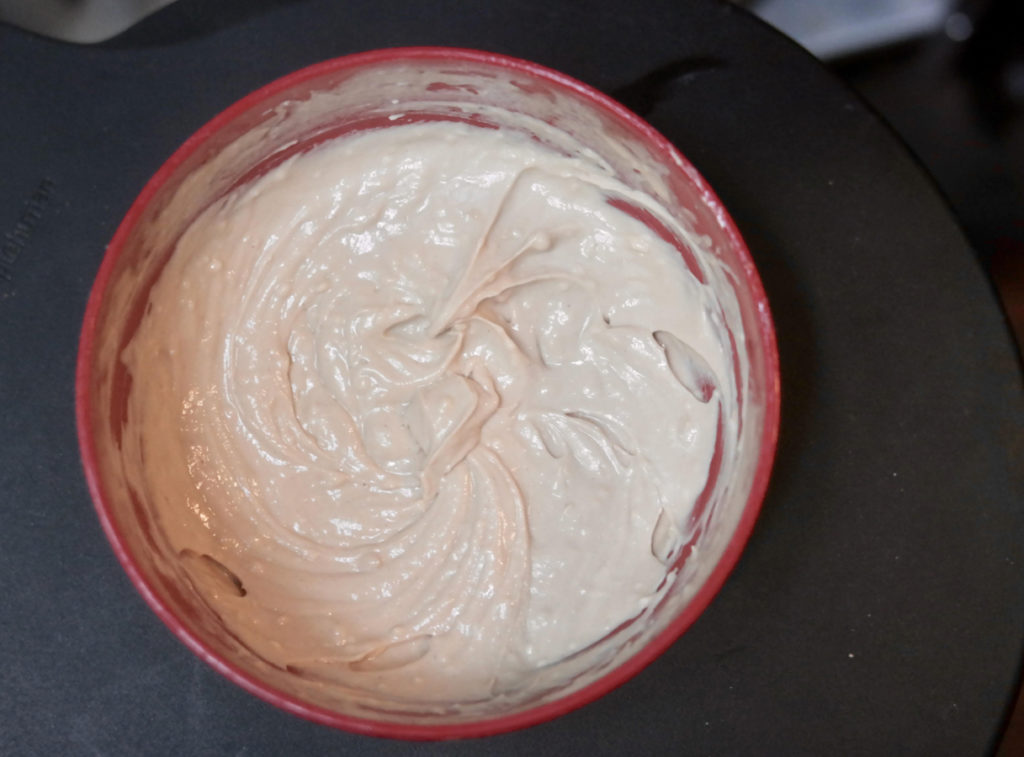 Also measure out about 2 tablespoons of sesame seeds and toast them in a dry skillet over medium heat for 4 minutes, then pour them into a small bowl and set aside.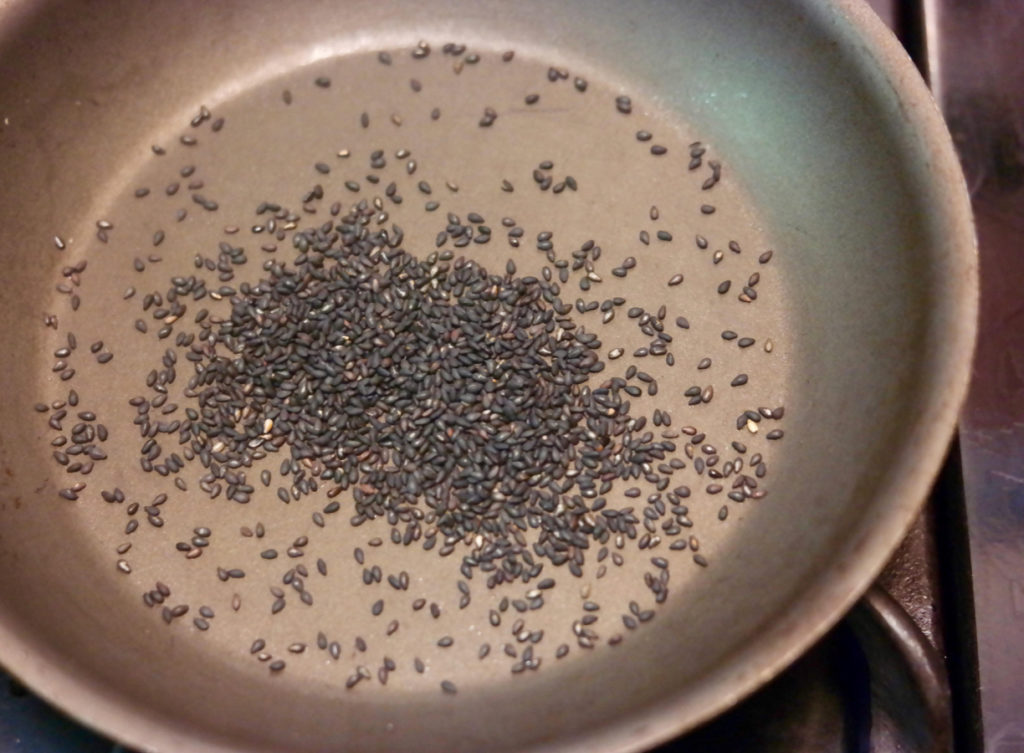 Once the potatoes are done, take them out and let them cool a little, then slice them in half and arrange them in a platter.  Spread the tahini butter over each one and top with sesame seeds.  Cut up what's left of your lime and place alongside the potatoes.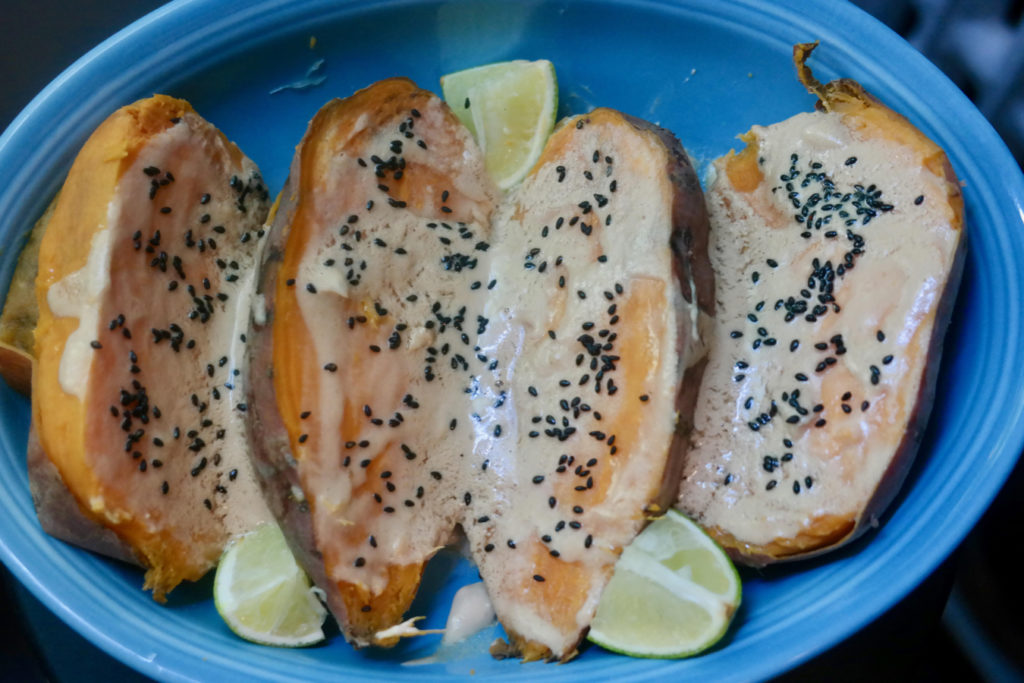 Now you can serve up the sweet potatoes: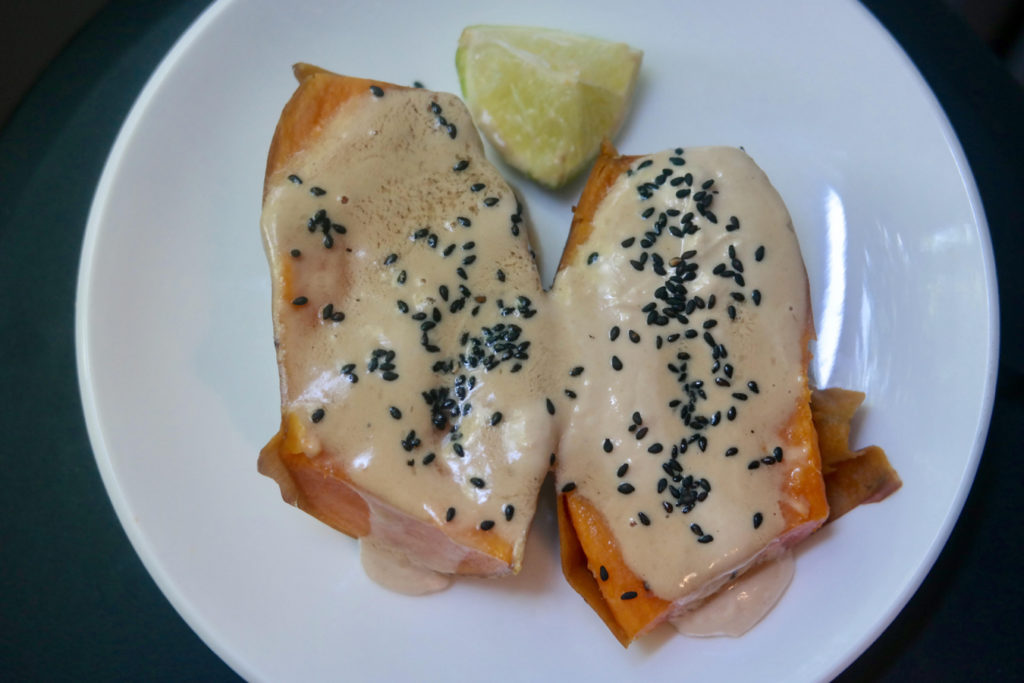 This dish is so easy to make – typically when you prepare sweet potatoes there's a lot of chopping, dicing, and roasting for a long time, but here all you have to do is jerry-rig your own steamer out of a pot and a colander and then let the potatoes cook on their own.  They come out perfectly, and when you brush them with the great combination of tahini and butter your sauce melts right into each potato.  Topped with toasted sesame seeds, these come out rich and just a little crunchy.  So while you might have never thought to serve sweet potatoes this way, give this recipe a try – it's so simple but so incredibly tasty.